Bohemian Bride on the Farm Inspiration
16th November 2014
I was recently asked to be in a gorgeous styled shoot with a bohemian bridal theme, set on a property in Maleny in the Sunshine Coast hinterland. So I said to myself, I said, "Sally, why not? Go for it girlfriend! Enjoy!" Then I donned a pair of boots and scooted up the range to be a model for the day. 
I felt a little like a fish out of water, as I'm far better accustomed with being behind the scenes in my sneakers and jeans than all dolled up in a dress! I have to say, it was a whole lot of fun to be pampered and prettied up for the day. It was a stunning setting and a great team of people to work with!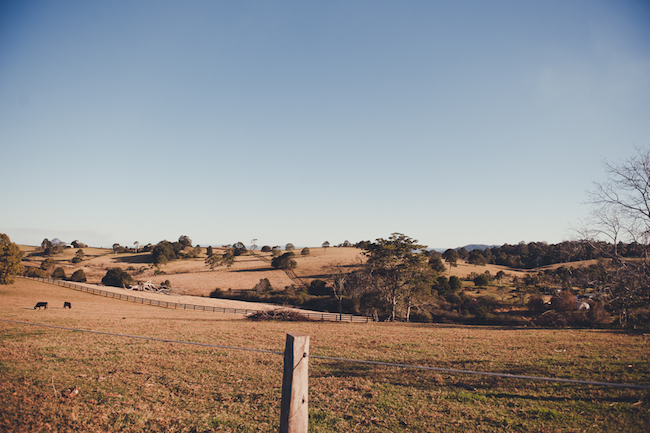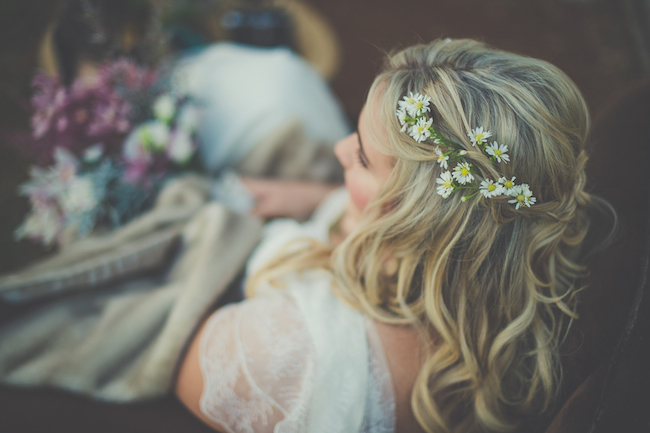 My favourite part of the day was having my hairs did by the lovely Mia at Evalyn Parsons Hair. 
I love the creativity Hayley from Wholehearted Studio shows in her styling/ Bunsen burners and collanders – who knew they made such a funky decorative piece and pot plant to boot!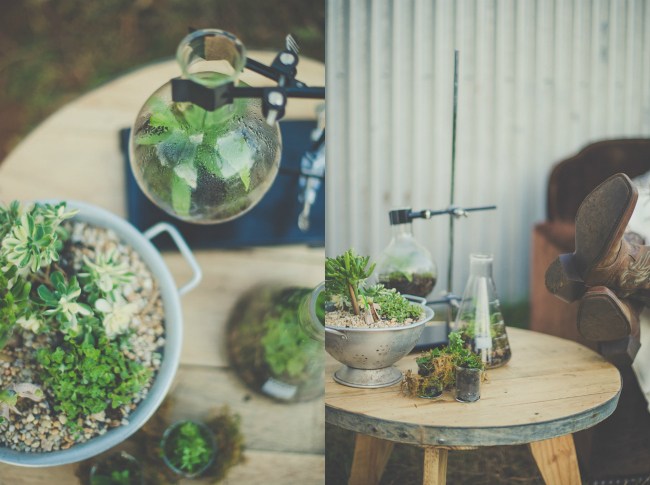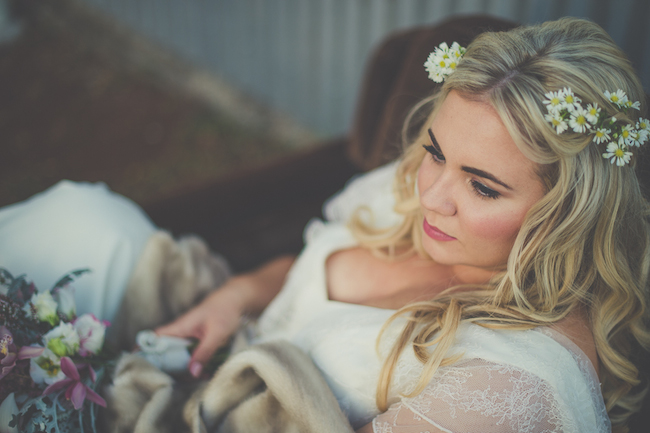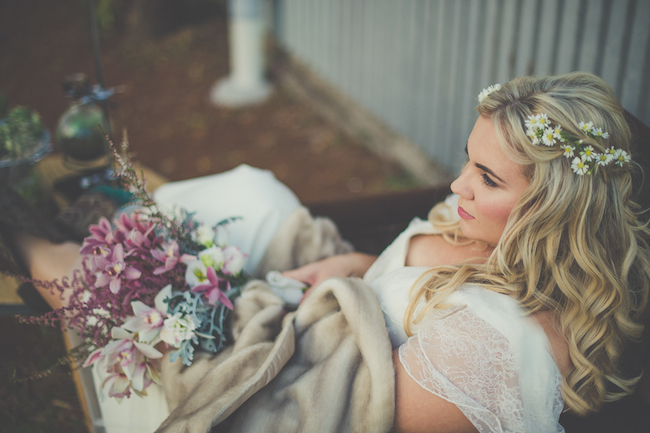 The Dream Team
Photography: Willow and Sage Photography
Styling: Wholehearted Studio
Florals: Woods and Bloom
Makeup: Sally Townsend Makeup Artistry
Hair: Evalyn Parsons Hair
Dress: Marilyn Crystelle Bridal
Location: Bridle Guesthouse Maleny