Bridal Makeup Inspiration
16th January 2013
Whether or not you're usually a makeup kind of girl, you want to give some good thought to how you will wear your makeup on your wedding day. Prettying up your face for the biggest day (not to mention the most photographed day!) of your life should be something you enlist the help of a professional for. A professional like Kylie or one of her team from KJ Artistry, amazing Sunshine Coast wedding makeup artists.
Take a look at these absolutely gorgeous brides below, and see how different all of their wedding makeup designs are. From a beautiful period-style makeup with bold lips to a sweet nymph-like look, to a glamorous silver and black smokey-eye look, or even bling false lashes with an otherwise natural look. The possibilities are endless!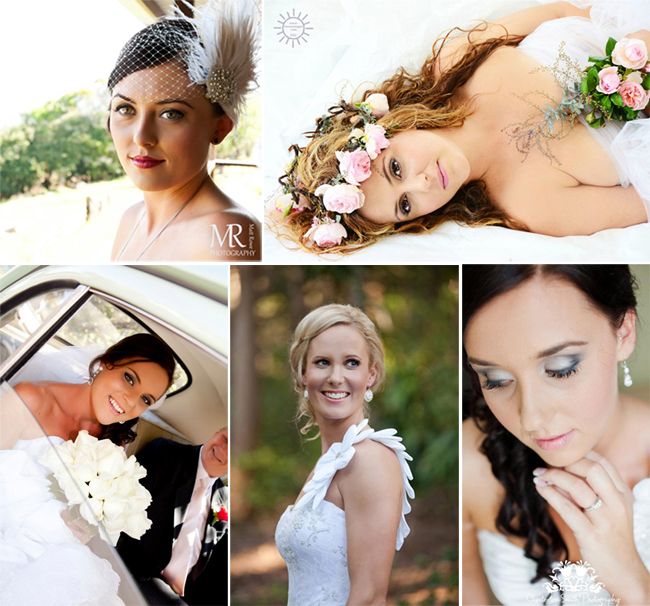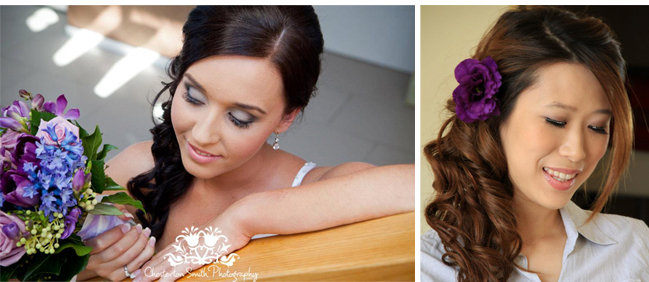 Impressed by the versatile talents of the KJ Artistry team? Us too! So why not make it your mission to catch up with the girls this Sunday, January 20 at the Sunshine Coast bridal showcase. 
Sunshine Coast Bridal Showcase
Date: Sunday, January 20
Show Hours: 10.00 am – 4.00 pm
Admission: $10.00 each
Giveaways
Each bride will receive a show bag filled with information and FREE copies of Brides Diary magazine, Ideal Bride, Sunshine Coast Brides, Queensland Wedding, Wedding & Bride, Queensland Bride Magazine and Your local Wedding Guide. Valued at over $75.00
Prizes
The Summer Sun has begun and wedding planning is in the air….come along and you will go in to the draw for any number of lucky door prizes valued at over $10,000.00. Try your luck at winning one of two stunning wedding gowns, generously donated by Hills in Hollywood & Ferrara Formal & Bridal. Prizes will be drawn each of the fashion shows.
Total Prize Giveaways – over $10,000