Top 10 Easy Bridal Beauty Tips
23rd January 2013
Sunshine Coast makeup artist and beauty blogger, Sally Townsend Makeup Artistry, is definitely someone in the know when it comes to beauty matters. And when it comes to your wedding, beauty really matters! So we asked Sally to give us all her best beauty tips to get you in tip top condition for your big day. 
In the lead up to your wedding, it will surely dawn on you that this may be the most photographed day of your entire life. With all eyes on you both on the day and in all the photos and film later on, you want to be looking your absolute best. This means making preparations well before the big day to have your skin clear and radiant, your hair shiny as that bling on your left hand right now. 
I have a few foolproof and inexpensive ways you can give your hair and skin the best fighting chance to be at its peak on your wedding day, and improve your general health in the meantime. 
My Top 5 Tips to Beautiful Wedding Day Skin
1. Add salad to every meal. Yes, even breakfast, it's actually easy and delicious. A piece of toast with avocado, baby spinach leaves and tomato does the trick quite nicely! Incidentally, this will also help to brighten the whites of your eyes.
2. Take a look at the daily foundation you are using. Opt for mineral powder (I recommend Young Blood or Jane Iredale) or BB Cream (Garnier brand is perfect, and really affordable!) instead of heavy oil-based foundations that will only clog your pores when used on a daily basis. But don't throw them out, just save them for special occasions when heavier coverage is required. 
3. Moisturise. If you have oily skin, you may think you shouldn't moisturise, but you are dead wrong. If you don't moisturise, your skin will be more oily, as your glands go cah-razy overproducing oil to cope with the dryness. 
4. Take baths in Himalayan mineral salts. You can find these at most markets or in alternative therapy/spiritual stores. They soften your skin like nothing else, and they also help to draw out toxins and they are great for destressing from all that wedding planning. I recommend using the chunks over the granules. 
5. It's an oldie, but a goodie – drink lots of water. This flushes out toxins and clears your skin up better than anything else. If you can get your hands on filtered water, this is even better.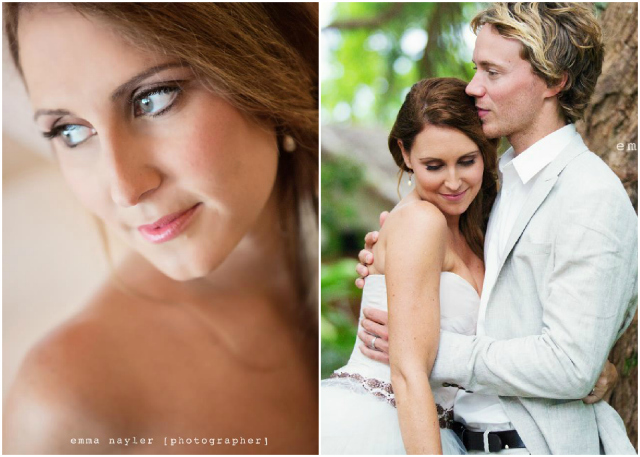 My Top 5 Amazing Wedding Day Hair Tips
1. Don't wash your hair too frequently. What's "too frequently"? I don't really know, only you can tell. Personally, I try to get three days out of my shoulder-length blond hair. Day three usually involves a ponytail situation, but it means that my natural oils have a chance to work their magic on my hair. If my hair looks greasy, I will simply spray a little dry shampoo over it once it is already in the ponytail – this is key, because following the packet instructions to apply to roots all over will just lead to product build up. 
2. Massage your scalp – or have your lovely fiance do it for you! Do this when your hair is wet and has conditioner or a treatment in it. This promotes growth, which is nice if you are growing your hair for your wedding. 
3. Do regular treatments. I know they can be expensive, but they don't have to be. Pure coconut oil, found at grocery and health food stores, is a perfect treatment.
4. Down with heat styling tools! If you can lessen your use of blow driers, straighteners and curling instruments, this will dramatically improve the condition of your hair. When you absolutely must use one of the above, make sure you are using a heat protective spray. 
5. Strengthen your hair with protein. You can buy leave in protein sprays or alternate a protein treatment with your conditioning treatment each week. Again, this will promote growth.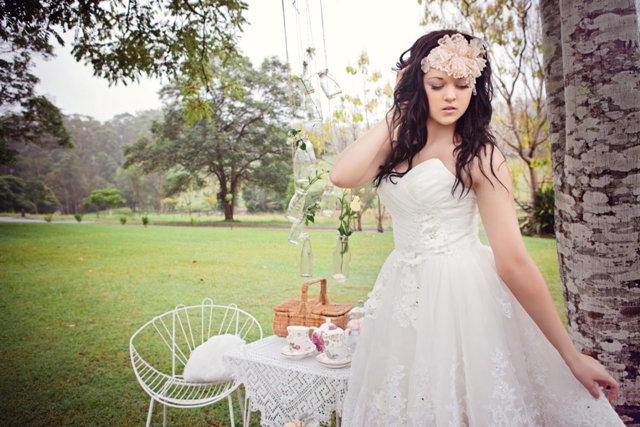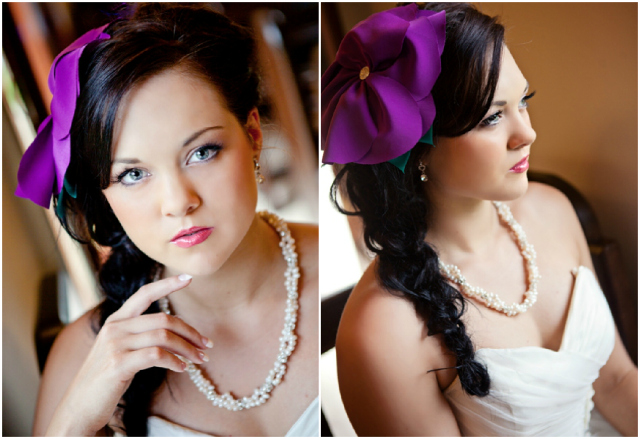 Beautiful images by Sunshine Coast wedding photographer, Emma Nayler Photographer. Bridal makeup by Sally Townsend Makeup Artistry.