Spotlight on a Supplier: Bill Scurry Marriage Celebrant
18th January 2013
We could think of nothing more fun than ending the week with The Spotlight on none other than Bill Scurry, Celebrant. Or as we have come to know him Bill Scurry, Celebrant to the Stars! 
Yes, that's right we have a true celebrant to the stars right under our noses! With a wealth of experience, a fun and upbeat attitude, dramatic flair, creative writing and relational skills, it's no wonder he is one of the Sunshine Coast's most popular wedding celebrants. 
The proof is definitely in the pudding. Bill has been named in the Top 5 marriage celebrants, and the Number One male celebrant in Australia. Titles he humbly says are, "a true honour." 
Bill is always good for a chat, providing a laugh and always something interesting that swings in from left field. When we interrogated him on all things "Bill", no exception was made, as we learnt a lot about what makes this man tick. What we also found was Bill is possibly the world's sweetest man, with a true heart for what he does.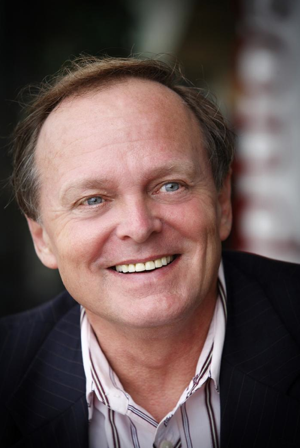 TBT: Bill, you're quite famous now! Tell us how you came to be Celebrant to the Stars.
BSC: I'm not really comfortable with the word famous, as we (celebrants) are providing a loving service to couples, whereas famous persons are those thrust in, or push their way in, to the limelight.  I have officiated many weddings for celebrities in different fields, from the entertainment and arts industry, to some well-known corporate and medical professionals. Without mentioning names, I have been privileged to officiate for film and television stars, film producers, a newspaper magnate, Australia's leading heart surgeon, editor of Vogue Magazine, and an international model.
TBT: Wow! How did all of these big names come to choose you to be their celebrant?
BSC: Word of mouth, and in one case I had to audition against nine other celebrants! The couple flew out from L.A. to interview us all, then flew back. They then short-listed us to four, flew back and interviewed us again to make sure we would be comfortable on a film set, amongst other things… And finally booked me.
TBT: How did you enjoy being in the limelight?
BSC: I don't get so much a feeling of pride being in the limelight. However, I do seem to thrive on being amongst people from all walks of life.  I have been a public speaker and professional actor for much of my early life, so I'm totally comfortable in front of people. Having officiated my first wedding way back in 1978, I also feel totally at home in the wedding ceremony.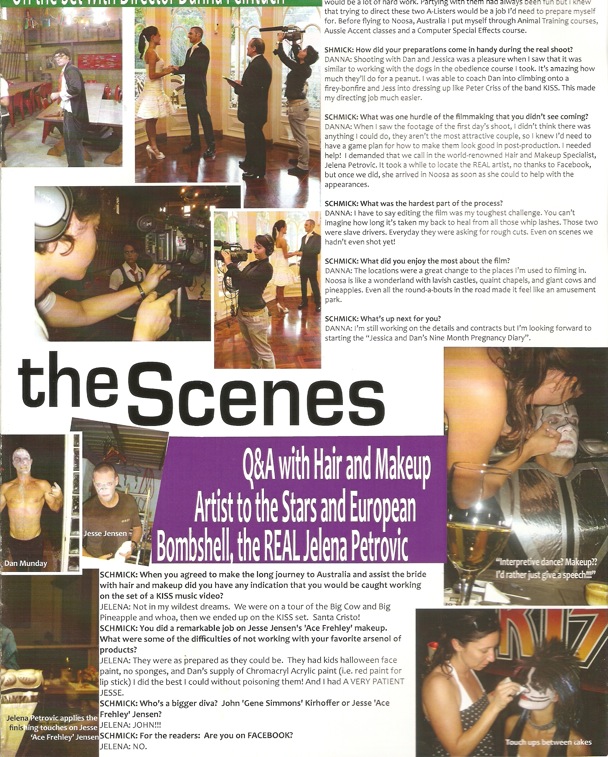 Bill was featured in Schmick Magazine, USA, when he offficiated the celebrity wedding
TBT: What lead you to become a celebrant in the first place?
BSC: Would you believe that I became a celebrant to complete my package of helping those in greatest need.  I was a Street and Youth Worker, helping those, who for some reason or the other, found themselves in circumstances that was now out of their control. Instead of judging them, I felt the desire to help them. This had been a huge part of my life, right up until the death of my first wife. From officiating weddings for those that could not even afford to go to the registry office, combined with much networking, word got around about my style of marrying couples. From there on, over the years my bookings built and built. Today, I have been blessed with many, many weddings to officiate, with bookings ranging from now up to April 2013!
TBT: What is the most enjoyable part of your job?
BSC: The most enjoyable part of my profession is having a never-ending passion for people and doing my utmost to provide them with the best, natural, real, wedding ceremony they ever dreamt of.  I had an enormous change of heart in my life back in 1974. I went from a shy and 'stick to myself' person to someone, who automatically accepted all people and had a genuine heart for them. And so my life took on a whole new journey, that of giving myself to whoever wanted help in improving their life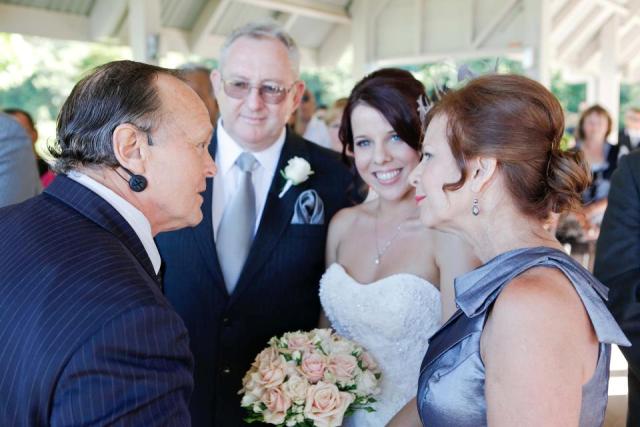 TBT: Who would you most like to take out for lunch with you, and where on the Sunshine Coast would you go? 
BSC: First part is easy, my wife. The second part is harder, much harder. It would be a choice between a picnic at Mary Cairnscross Park, looking out over the majestic Glasshouse Mountains, The Edge Cafe, Montville, looking over the hinterland towards the ocean, or Ebb Restaurant, on the Maroochy River.
TBT: Come on, Bill, give us the scoop. What's something about you not many people know?
BSC: Many years ago, I played cameo roles in Skippy and other TV programs. I also spent six months in the cast of West Side Story, that played at the Twelfth Night Theatre in Brisbane. I also acted in other live theatre productions, some television commercials and documentaries.
TBT: We've come to know you as a bit of a jokester. Take us out with your fave funny…
BSC: I went to the doctor yesterday for results to a previous examination.  He said, "You've got a very serious illness."   I said, "I want a second opinion."  He said, "All right, you're ugly as well."
The ever-entertaining Bill Scurry Marriage Celebrant can be found this Sunday, January 20 at the Sunshine Coast bridal showcase.  And The Bride's Tree team will be there, too! Make sure you come and say hi.
Sunshine Coast Bridal Showcase
Date: Sunday, January 20
Show Hours: 10.00 am – 4.00 pm
Admission: $10.00 each
Giveaways
Each bride will receive a show bag filled with information and FREE copies of Brides Diary magazine, Ideal Bride, Sunshine Coast Brides, Queensland Wedding, Wedding & Bride, Queensland Bride Magazine and Your local Wedding Guide. Valued at over $75.00
Prizes
The Summer Sun has begun and wedding planning is in the air….come along and you will go in to the draw for any number of lucky door prizes valued at over $10,000.00. Try your luck at winning one of two stunning wedding gowns, generously donated by Hills in Hollywood & Ferrara Formal & Bridal. Prizes will be drawn each of the fashion shows.
Total Prize Giveaways – over $10,000