Spotlight on a Supplier: Suzanne Riley
7th October 2014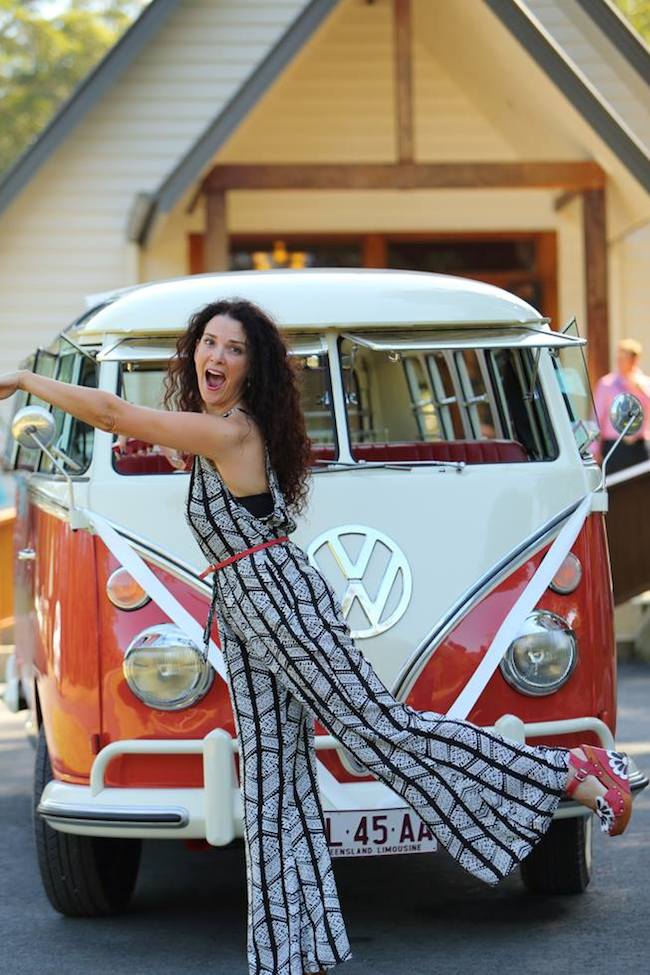 Meet Suzanne Riley, a vivacious Sunshine Coast celebrant you just gotta love. I put my spotlight on Suzanne and asked her all about her life, her loves and why hers is a dream job. 
Suzanne, here on the Sunshine Coast, where is your happy place? 
My happiest place is anywhere I am dancing! I love to latin dance and enjoy Salsa, Zouk Lambada, Tango and Bachata styles.  I dance every week and have an amazing group of friends and community through dancing. I also love time with my girls. I have two daughters, Isabel and Priscila, and also a Mexican exchange student, Vanessa, staying with me at the moment for a few months. Even the 2kg Poodle, LouLou, is a girl.  We love our girly nights on the couch watching X-factor and giggling, this is a happy place for me  
Do you have a favourite quote?
I quote this often, Life is not a dress rehearsal, you can live small or live large… so take a chance and go for it….  
20 years from now
, you will more likely regret the things that you didn't do, than those that you did. 
What keeps you centred and balanced?
I always accept people and situations for what they are, I look at people's intentions and take things as they come.  I think acceptance and looking at everything in life as having a 'reason', good or bad, look for the lesson and blessing.. it's a great way to stay balanced and centred.
 

When you were a little girl, did you dream of being a part of so many wedding days? 
When I was a little girl I didn't put any thought into weddings really, I've never really been caught up in the whole wedding industry dream.. the fact that today I'm surrounded by so much love and experiencing the emotion and important part of the day where the couple truly share a memory of a lifetime and celebrate what they have found is something that never gets old or tired. When I was a little girl I was more interested in working in television, which I did for many years as a producer, script writer and presenter, so now being marriage celebrant is (forgive the pun) a marriage made in heaven. Writing beautiful ceremonies and presenting them with heart and connection, but to a live audience and for a heartfelt reason. I am truly living my own very wonderful dream.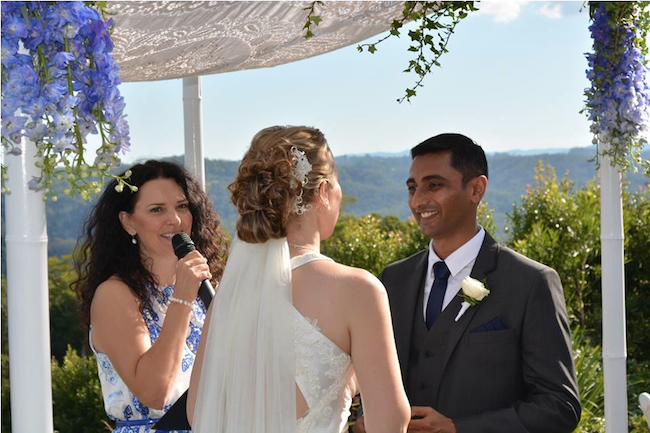 When you first meet with a couple planning their wedding, what do you take with you?
I take a blank notepad, an open mind, my computer and a heart full of ideas and usually $5 for a coffee, as my favourite place to meet is at a coffee shop overlooking the ocean… amazing office.

 

Is designing a wedding ceremony a creative process for you? 
Totally.  I start with meeting my couple and it doesn't take long to really get a feel for their personalities and style, I absolutely love the process and fall in love with so many of my couples, it's such a special honour to be part of.  We discuss ideas and before long I usually have a really good grasp on the direction we could go.  After we discuss ideas, I ask them to fill out a juicy, fabulous questionnaire, one each, which they don't share with each other and after this I can sit down and write a truly unique, personal and sometimes really fun ceremony.  The wonderful thing with this process is that no two ceremonies are the same, each ceremony reflects the personality of the couple, with wonderful little moments of their lives, connection and humour peppered throughout the ceremony.  Even the introduction is personal so their guests feel totally warm and included from the very first moment.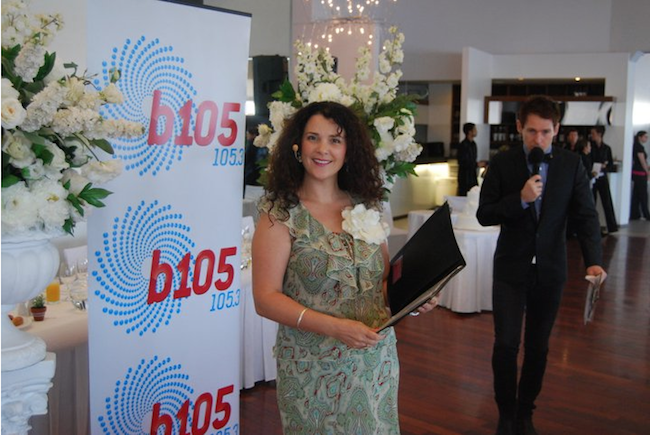 What is the most unique wedding you have officiated? What is the most unique wedding you have officiated? 
I officiated the Radio Station B105 'Don't T
ell T
he B
ride' wedding, which went live to air across Queensland.  It was so much fun.  The groom chose everything, the dress, rings, cakes, every last detail and the bride knew the barest of details leading up to the day.  The day before the ceremony I asked her if she was concerned with his choices and she said 'as long as I don't have a meringue dress or a veil and I don't want anything to look Greek'..  Imagine my concern when I stood between the two greek columns and watched her walk down the aisle in a gorgeous but very large skirted meringue style gown with a full veil.  I asked her at the signing table .. 'the dress? the veil? and she fizzed with excitement and said 'I wouldn't' change a thing, it's all fantastic! We all had a giggle.  The ceremony was held in front of 200 of their guests and listened to by over a million listeners.  It was the very only time I've ever felt nerves, but as soon as I saw the bride arrive everything just fell into place, the ceremony was beautiful, we had listeners calling in saying they'd been in tears… it was wonderful. 
What is the most unique wedding you have officiated? 
I think I have a dream job, surrounded by love, happy couples and wonderfully happy guests.  I love writing and creating, I love presenting and being part of such beautiful occasions.  I write the Wedding Belles in Sunday's Sunshine Coast Daily regularly and love to showcase my wonderful weddings, beautiful bride and groom's stories there…  so my job is actually so perfect for me I'm blessed.  I think if I had to choose another job I'd be a travel writer and just travel the world and blog each wonderful destination and interesting people and places I discovered. 
To get in contact with the lovely Suzanne, visit her vendor profile.