Engaged: Emma & Adam
29th July 2014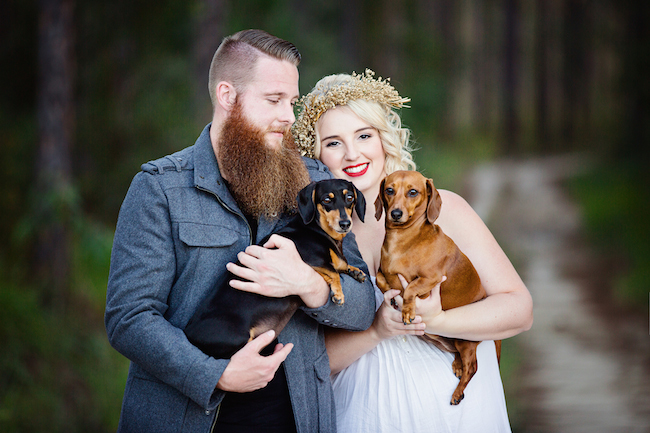 If you're familiar with Sunshine Coast wedding photographer, Emma Nayler, you have to know her somewhat famous pooches, Pepper and Bueno, too. These fur babies of the sausage variety joined their mum and dad for a very special occasion recently – their engagement shoot! 
Emma is marrying her bearded babe next year, but in the meantime donned a white dress to celebrate her engagement to Adam. Now the big question is… Who would this super talented wedding photographer choose to be her own photographer for her wedding day? The also very very talented, and fellow dog-lover, Lani Carter. From the look of these amazing images, she made the right choice! 
Emma also brought together a team of awesome pros to make her engagement shoot an absolutely stunning result they will proudly hang in their home.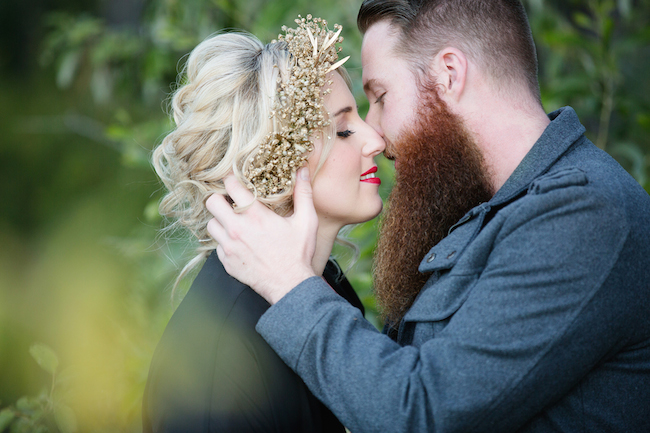 The Dream Team
Photographer: Lani Carter Photography
Makeup: Boudoir Blush Makeup Artistry
Hair: Sass & Niki's Wedding Hair
Floral crown: Ginger Lily & Rose Floral Design
Tutu skirt: Lucy & Loo