Engaged in the Bush
3rd July 2013
Kylie and Darren commissioned their wedding photographer, Sunshine Coast fave, Alan Hughes Photography, to take some pre-wedding photos that reflected their personalities. Being country people through and through, it made perfect sense to have an engagement photo session out in the bush, where they would feel right at home. 
This pair were more than happy trekking through long grass, sometimes way above their heads! Darren is in Land Management and Kylie is a Nutritionist, so they are at one with nature – not so much for our Alan, who was quite pleased the country folk were there to forge the way ahead, being not too fond of snake encounters! Although he admits that he quite regularly finds himself in these situations, and he hasn't spotted one in three years. 
Alan says of shooting Kylie and Darren…
"Their connection was awesome, I'm lucky in my job to meet so many couples that have this synergy that is almost tangible, and these two had it in spades. Despite being nervous about being photographed for their wedding day, which is what these shoots are all about, they were beautiful to spend time with and photograph."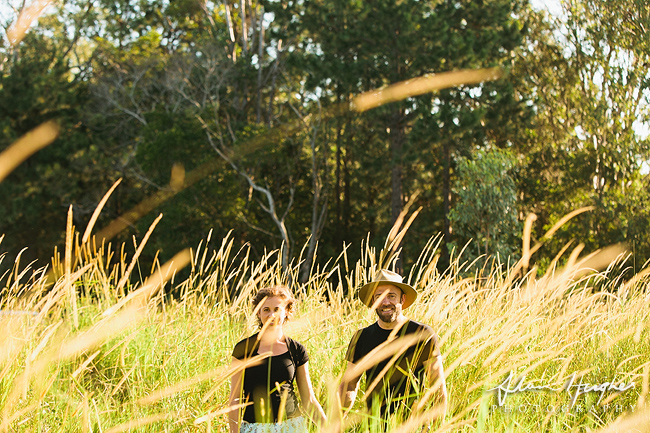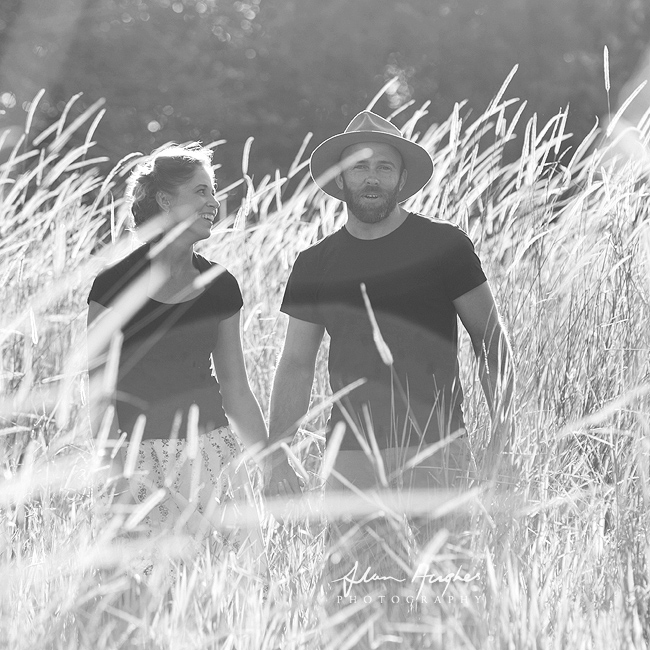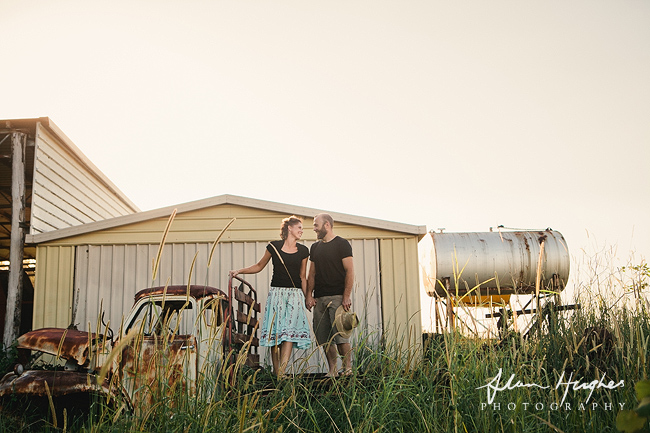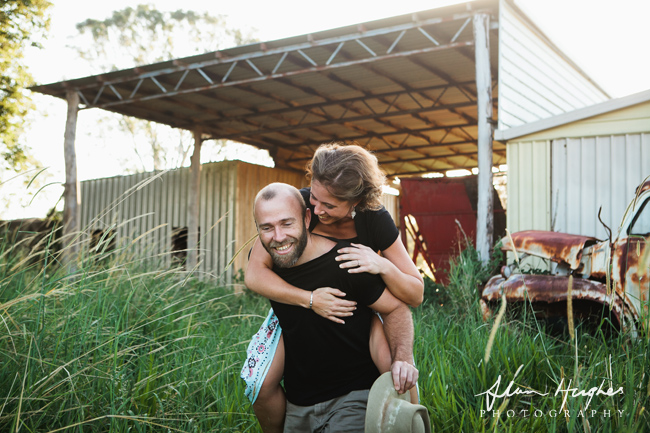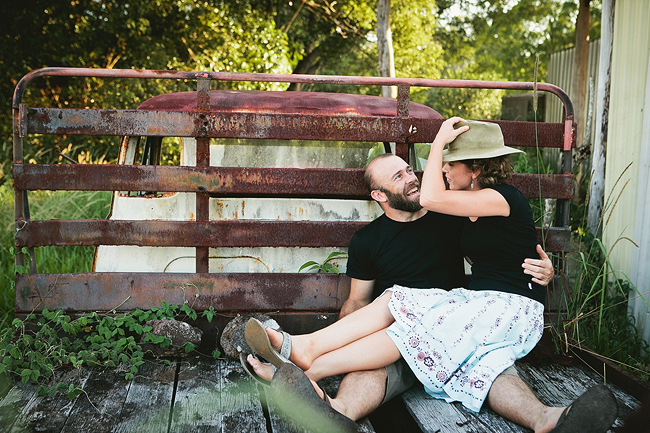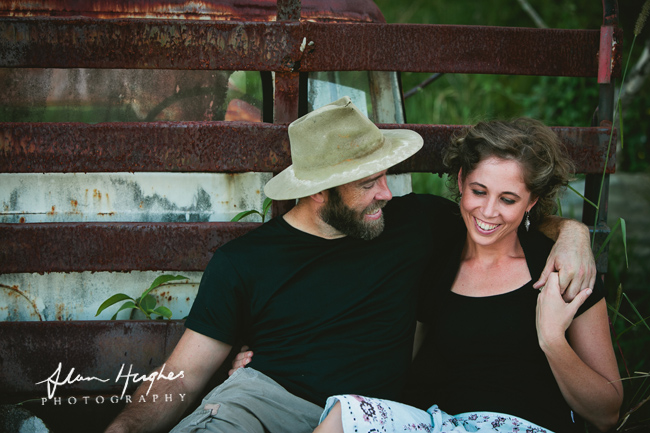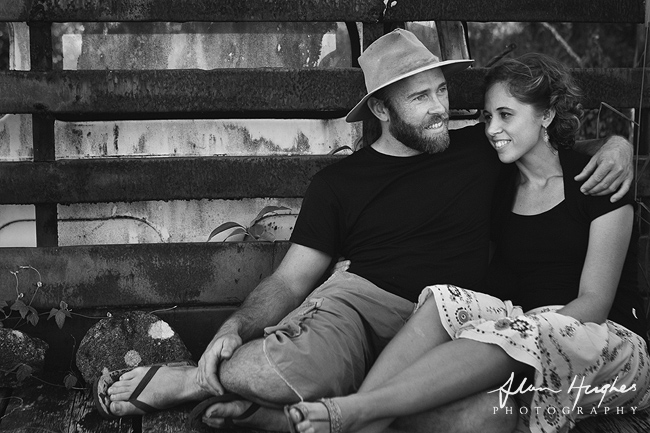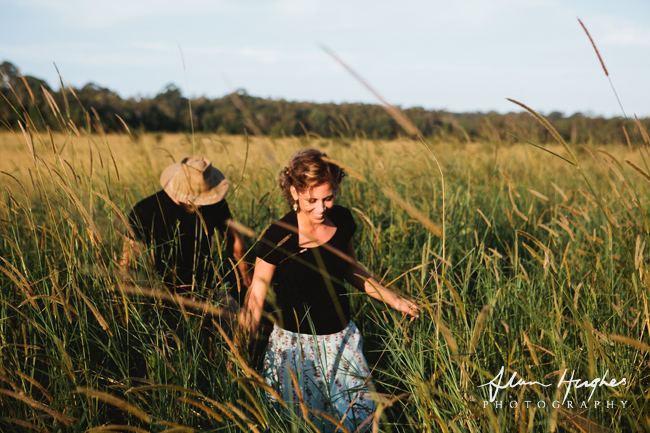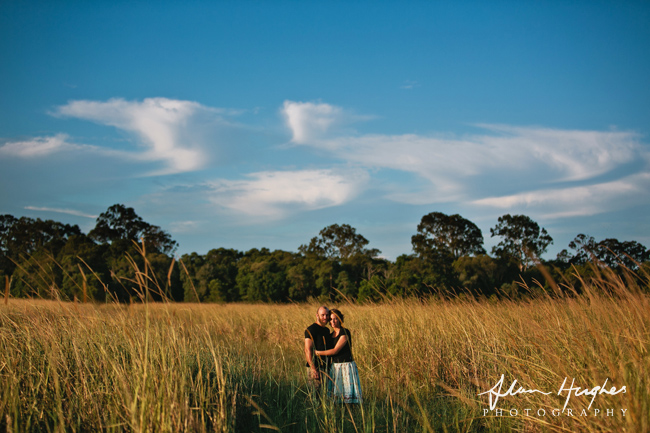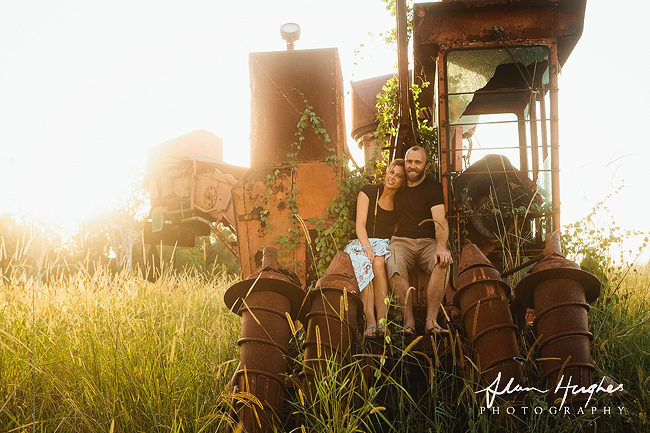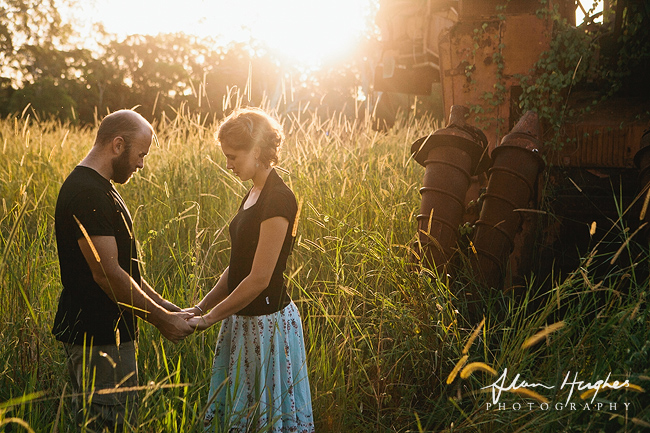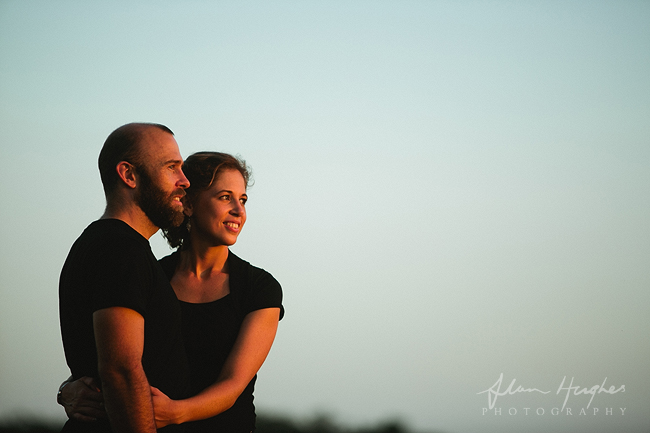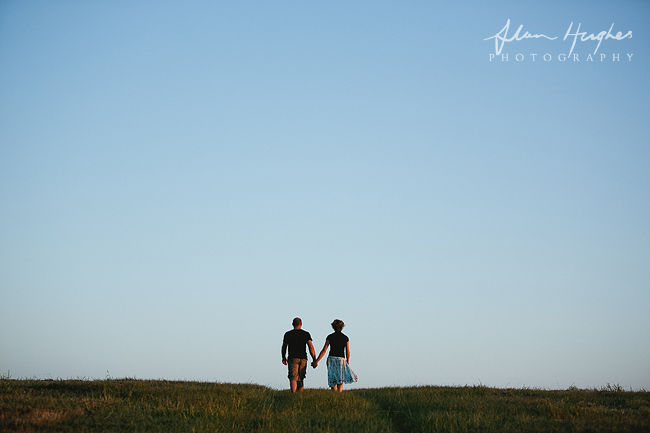 Kylie and Darren have since had their beautiful wedding in April. It was a backyard wedding, and with rain and all, it was perfect. You can take a peek at it on Alan Hughes' blog.