Engaged: Josh & Liv at Moffat Beach
28th August 2014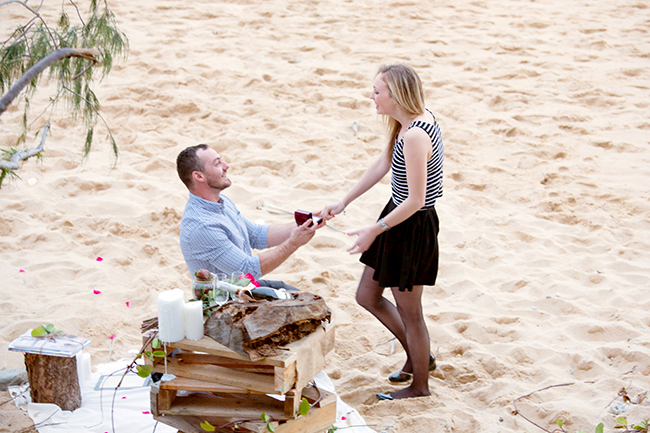 Photographer Anna from Sweet Hope Photography recently got the privilege of playing paparazzi to a proposal, planned by sweetheart Josh to his love, Liv. Today she tells us this gorgeous true love story…
Josh loves to surf so they have both spent a lot of time at the beach while they've been dating so it was only fit the proposal happened on the sand. Josh convinced Liv that they were doing an errand for family on their way to a date night dinner, and they had to pick up something from one of the houses on the beach.
Meanwhile he had enlisted Liv's sister, Jess, to help him create a beautiful scene to propose at. Jess had gathered wooden crates and pallets, made wooden stakes featuring photos of the couple and little statements of things he loves about her, painted a JR loves OB tree stump and a rustic 'marry me?' sign to hang from the trees.  Fairy lights, balloons, champagne, chocolate-covered strawberries, rose petals and wedding magazines to start the inspiration – it was all there!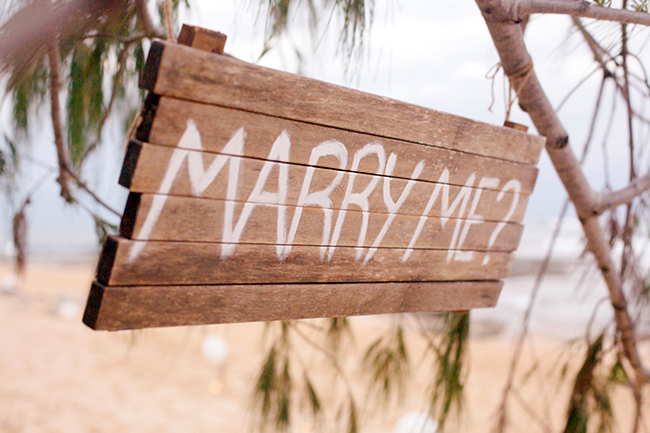 At the start of their little journey, Josh had an iPad set up with their favourite music that would play while they walked toward the beach, past all the photos and signs.  The signs read 'I love your – bubbly personality – passion for the lost – desires of your heart – marry me?'  They lead them along the grass, down the dune, along the beach to the proposal spot where Josh got down on one knee.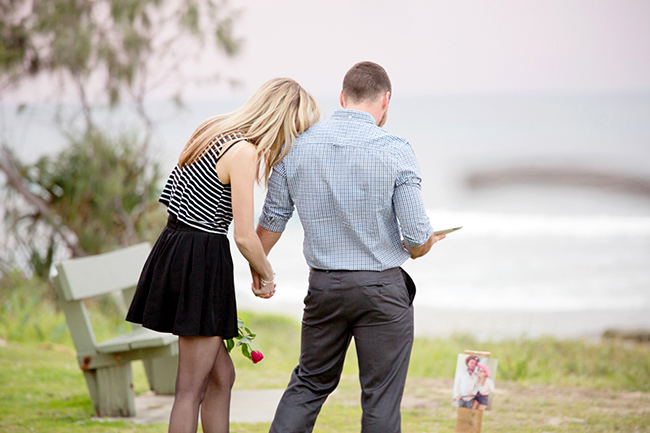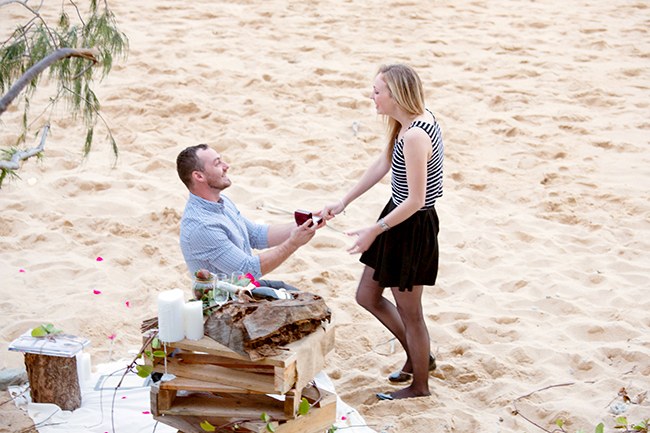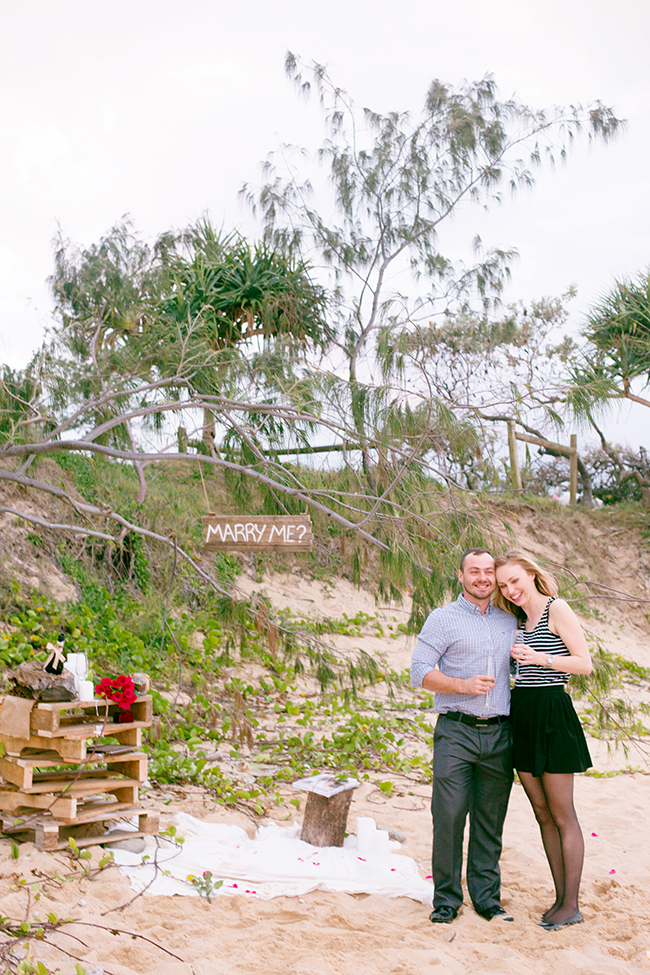 The plan went off without a hitch, with Liv being clueless as to what was really happening.  She saw the balloons and pretty things set up but says it was only when she saw her sister filming in the distance and my camera lens popping out from my hiding place that she knew what was happening