Off-beat Carnie Engagement Photos
31st January 2012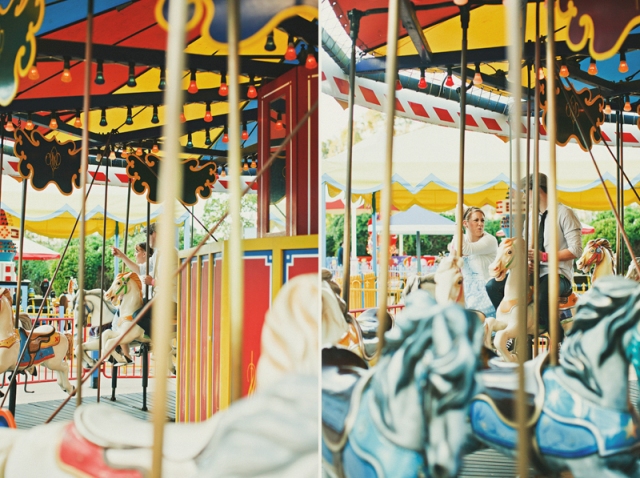 Nothing says true love like a day at a carnival with stuffed animals, ferris wheels, freaky mirrors, lock-jawed clowns and sugary treats, right? I mean if we have learnt nothing else from movies, we have surely come to know this to be true.
Laura and Zane sure do love each other, and they sure do have a blast in each others' presence. This fun pair enlisted the help of Julian Beattie to photograph a truly unique engagement session at Aussie World, Palmview, the closest you'll ever come to a permanent carnival on the Sunshine Coast.
Having an engagement photo shoot in the lead-up to your wedding has become quite the trend. It's a nice way to practice being in front of the camera, so you're well comfortable by the time your Sunshine Coast wedding rolls around. Some couples even use the photos to create something special for their wedding invitation, like this sweet young couple did.
If you've booked an engagement session with your Sunshine Coast wedding photographer, why not consider doing something a little bit off-beat, fun and funky like Laura and Zane? Of course, it's all about the location, having a rad photographer like Julian to help you come up with and execute your ideas, and styling your shoot appropriately. Laura and Zane's vintage-geek get ups really brought the entire look and feel together. Have a bit of fun with it, and let your personalities shine through.