Alexandra loves Alec | Mooloolaba Wedding
10th February 2021
They cut out all the "fluff" to save money and get this thing done in five months flat.
Making the decision to plan their wedding in just five months was three fold.
1)The date they chose was Alexandra's grandmother's birthday;
2) their dream photographer was available;
3) the venue Alec found was available, too. 
It seems like fate was on their side, especially as the bride, Alexandra, chose the very first dress she tried on! Even though she had to double check it was still The One a couple of months down the track. 
One choice Alex never questioned was the one where she decided to marry Alec. Their love and downright joy in each other's company is evident in the images and film below, telling the story of their dream day. I couldn't help but smile and fall a little in love with them myself when putting together this article! 
I know you're going to adore them and their super stylish wedding, too. The Brisbane couple were married at the Mooloolaba Marina venue, Pier 33, before taking off for a fun photo shoot with their bridal party at Point Cartwright. 
Alexandra and Alec share their story below. 
Vendors
Photographer + videographer: XOX Weddings
Venue: Pier 33 
Florist: Oh Honey Florals
Cake: Whipped Cake Co.
Makeup artist: Renee Jean Makeup Artist
Hair stylist: Roca Verde
Decor hire: Harrison and Co. Event Hire
Entertainment: John Veloso
Celebrant: The Wedding Wanderer
Alexandra and Alec Gold from bxcsmxth on Vimeo.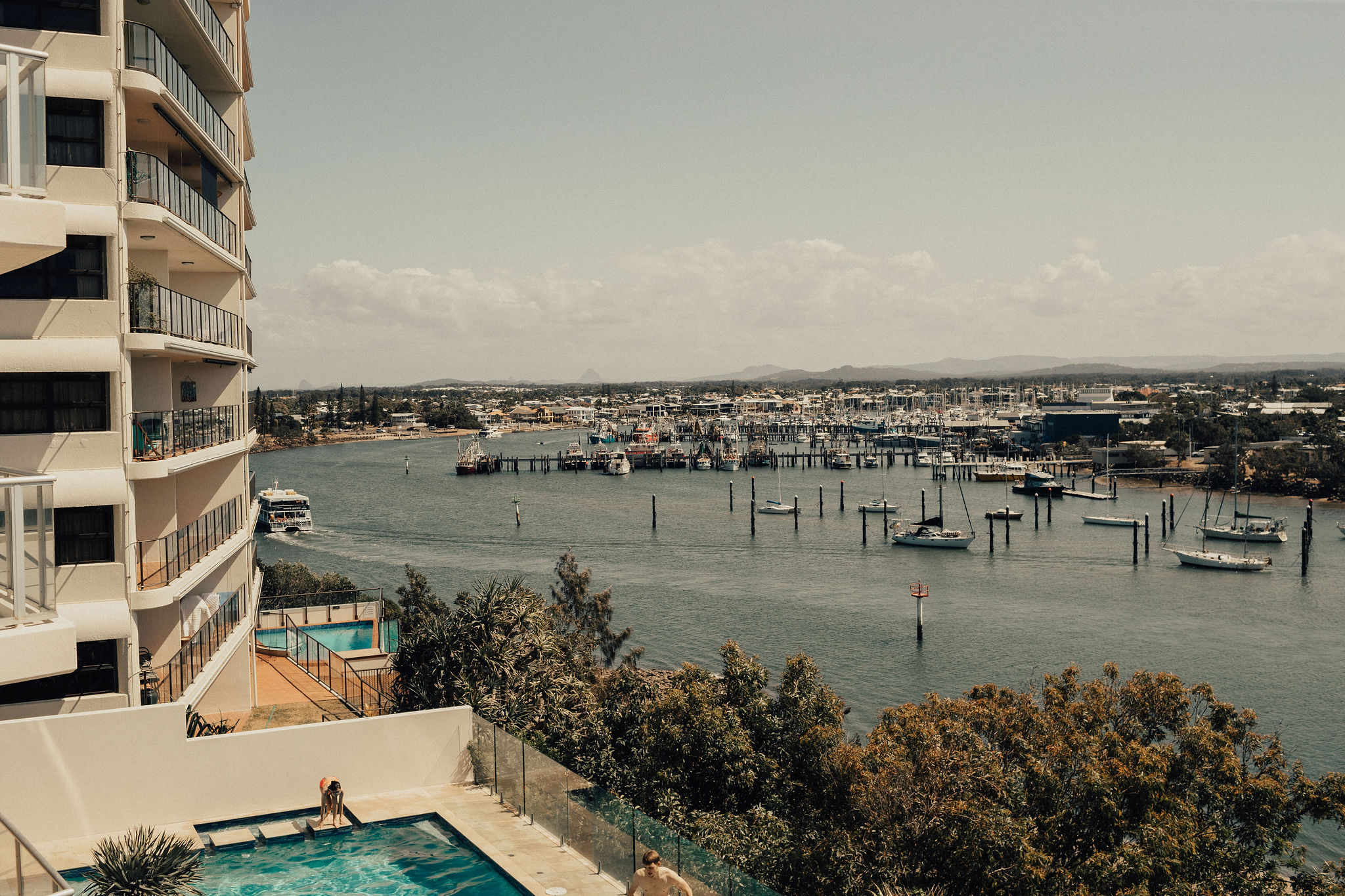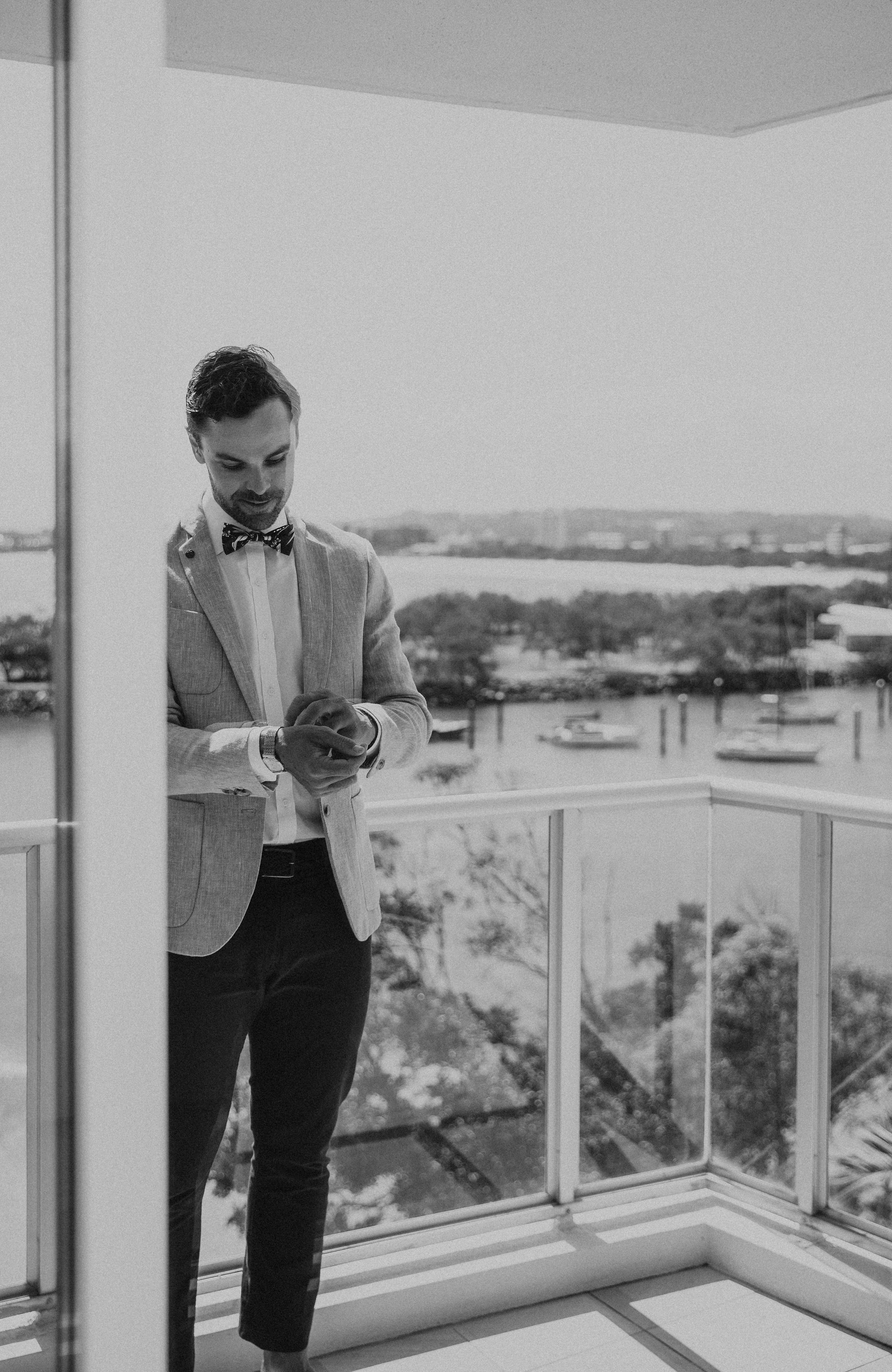 Let's hear from the Groom… 
I had been trying to propose all day however there were a number of interruptions to my efforts. We spent the morning at the beach with her sister and brother in law, but they decided to pack up and leave before I got a moment. Then, Alex ran into an old friend, and the conversation kept flowing. When they departed, the weather had turned so we headed back home. The ring went back into the pocket for another day. With an overcast morning the next day, I was able to convince her to have a coffee on the beach. It was overcast and slightly windy, not ideal, with Alex wanting to go home- somehow I convinced her to stay 'until the sun comes up.' I kissed her and maneuvered onto one knee before she realised what was happening, I asked her to spend forever with me. After smothering me in kisses, I realised she never actually said yes.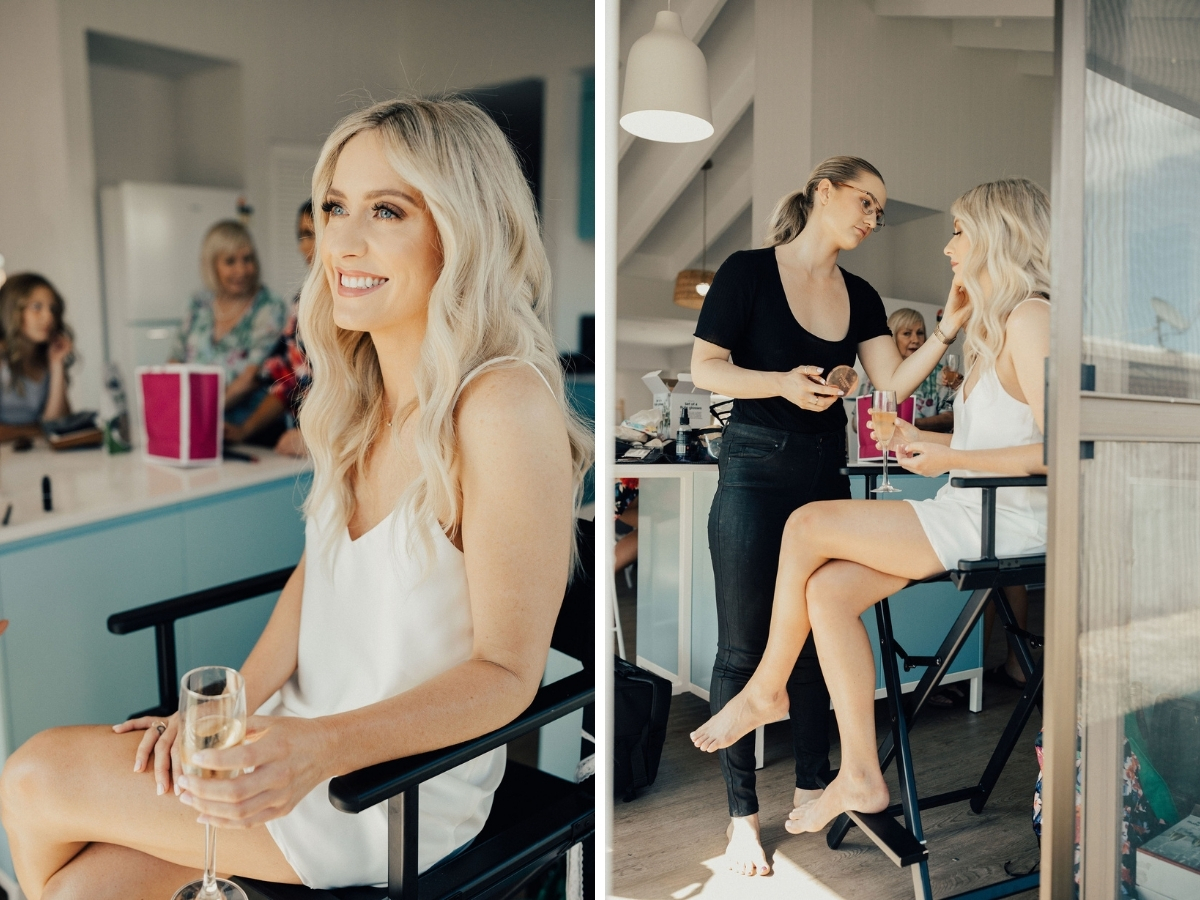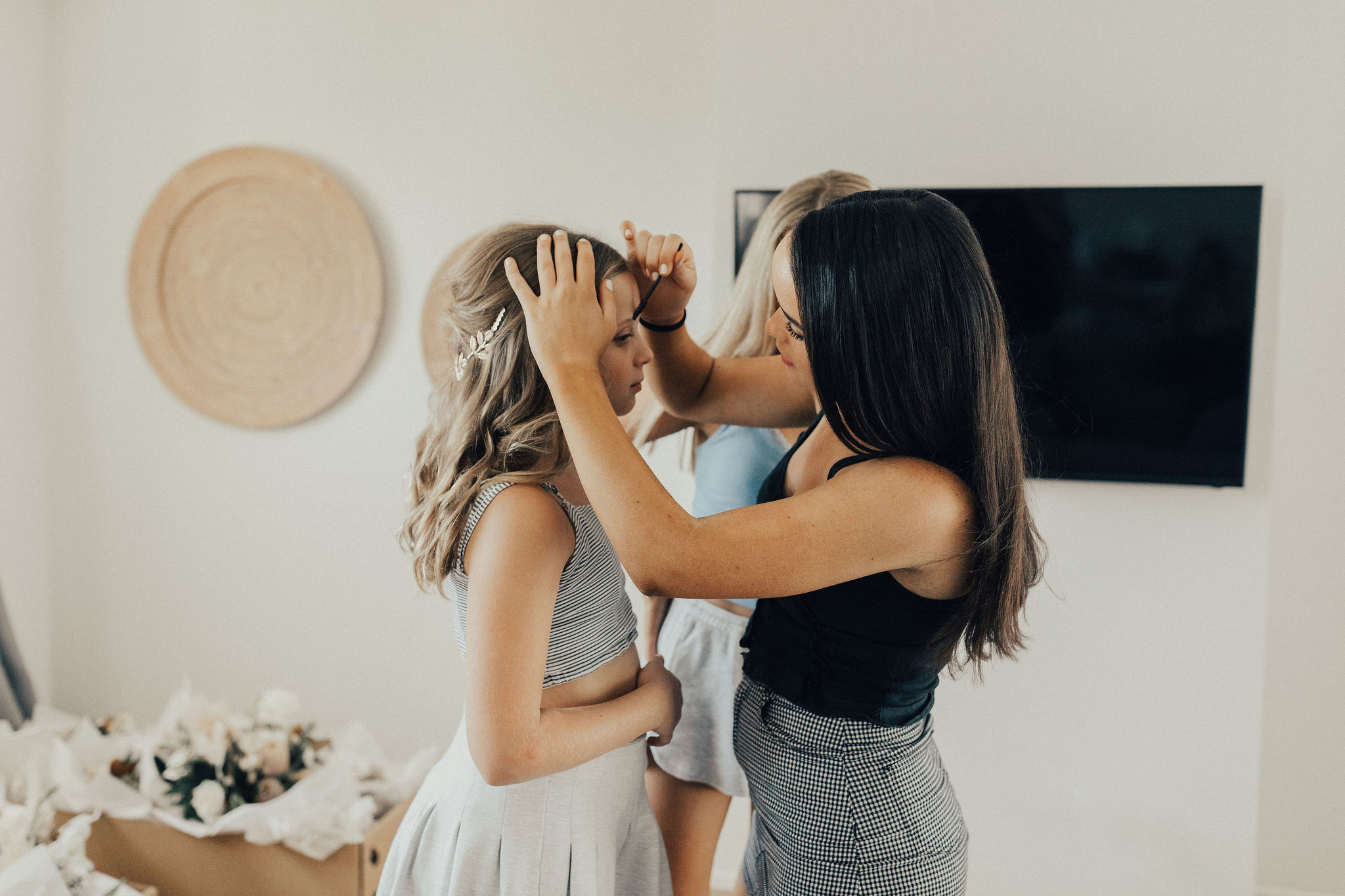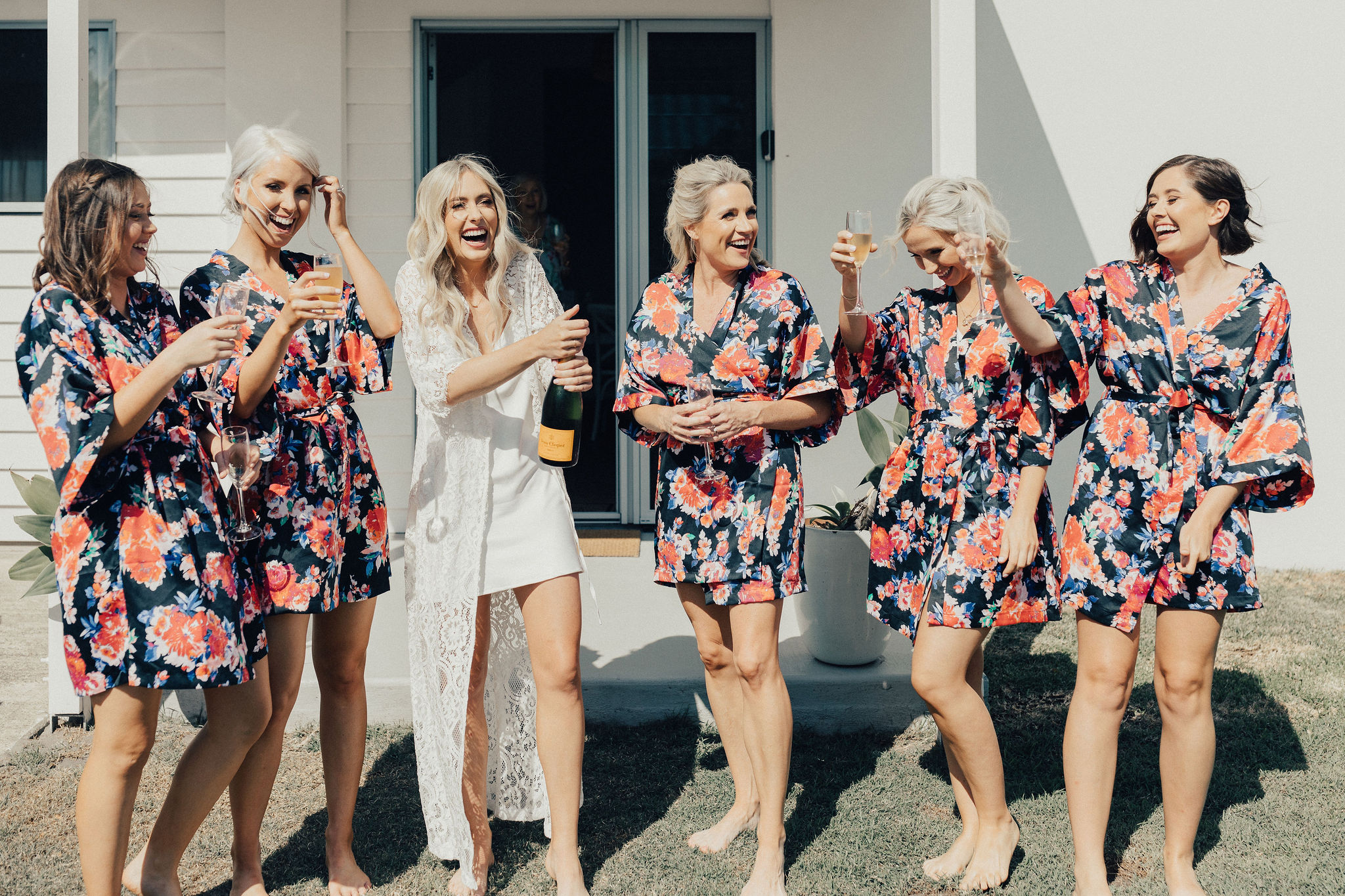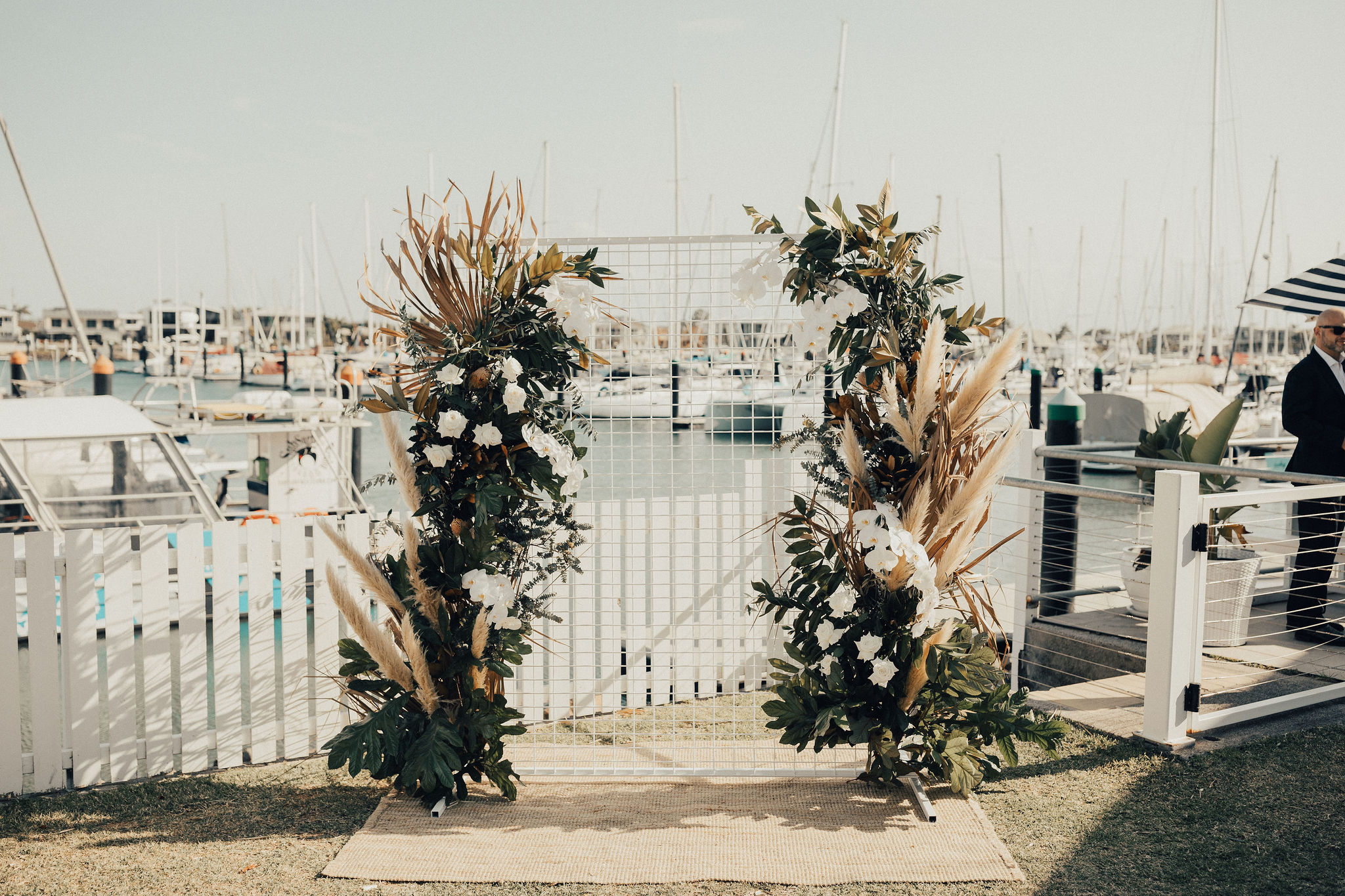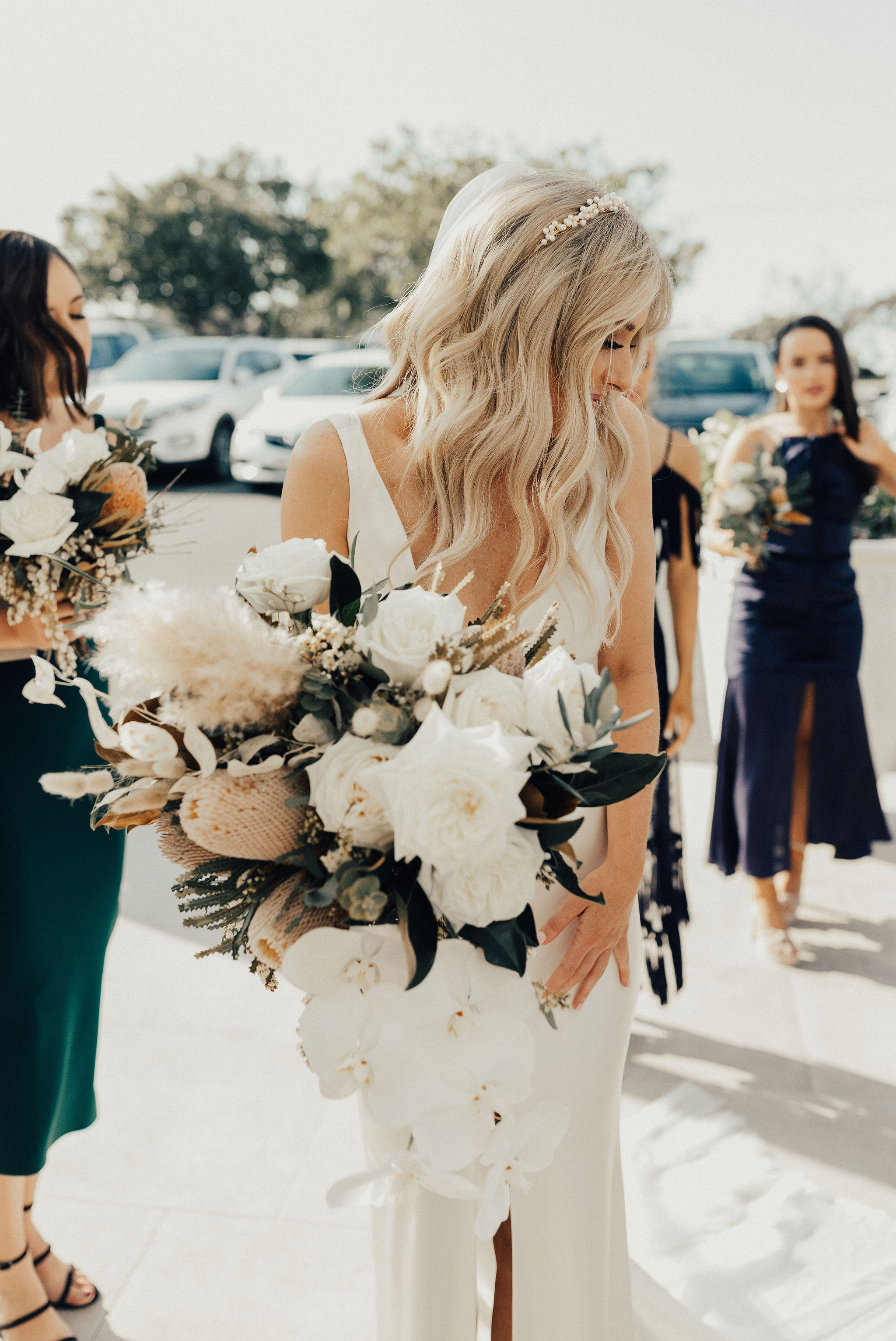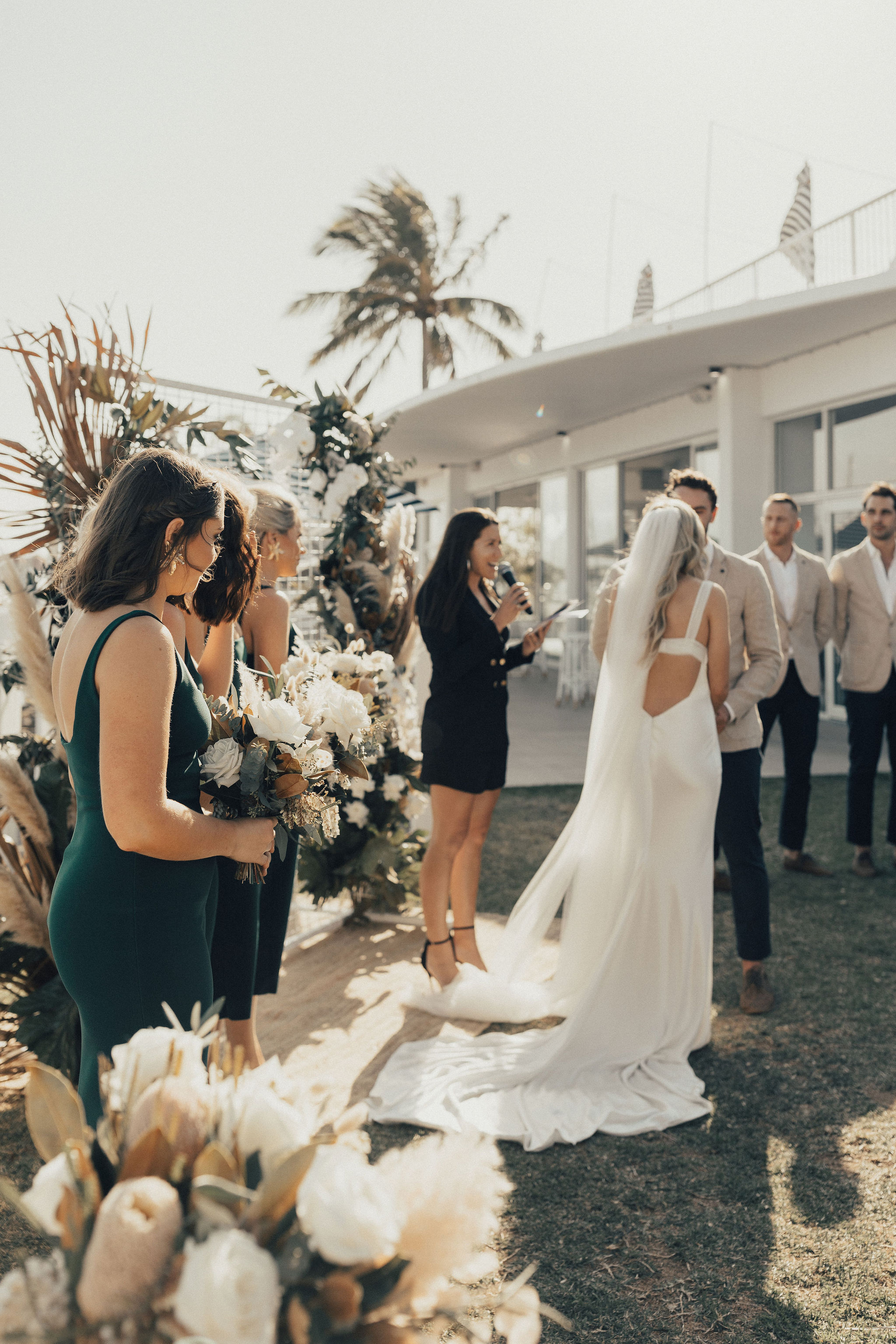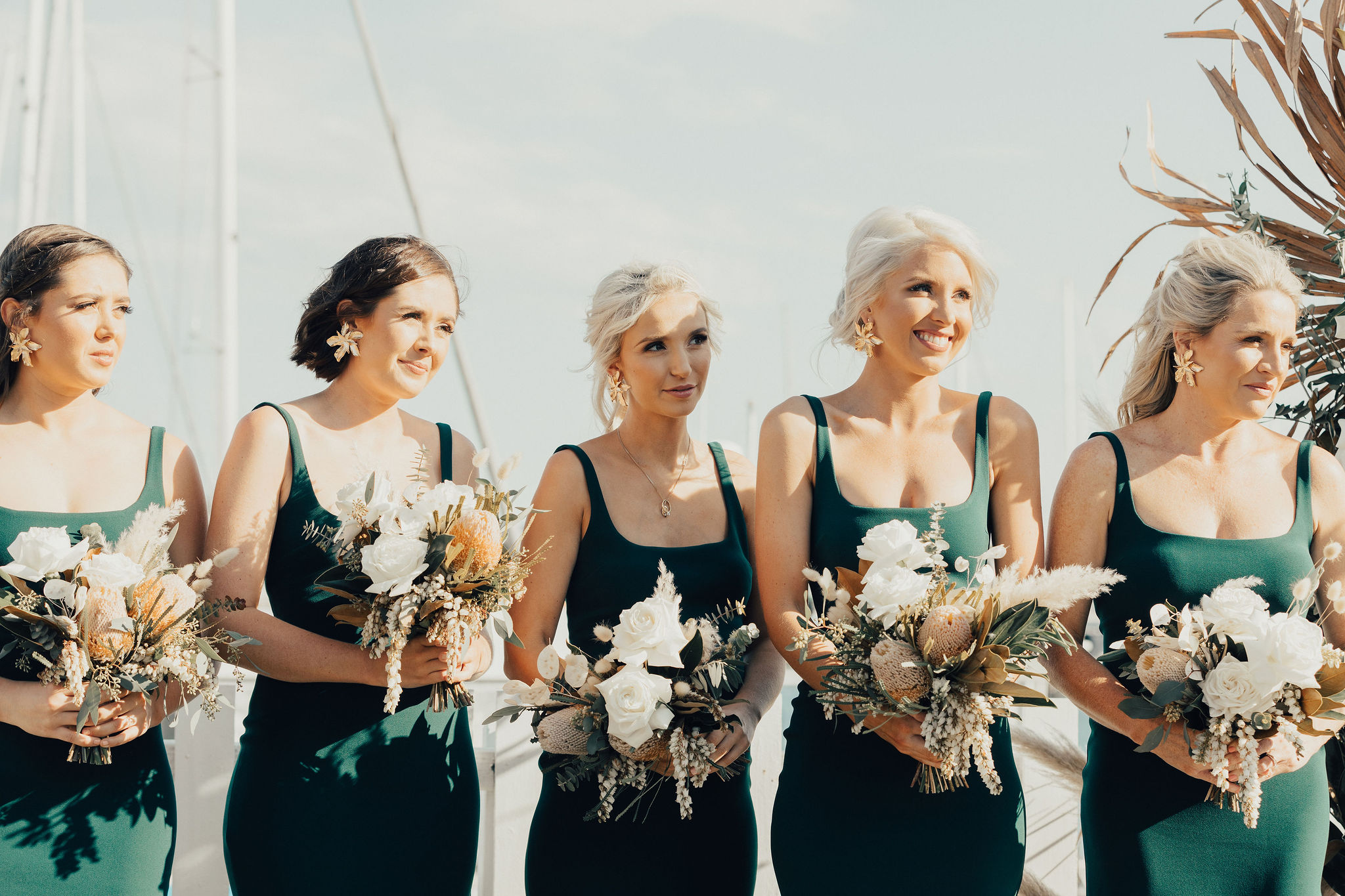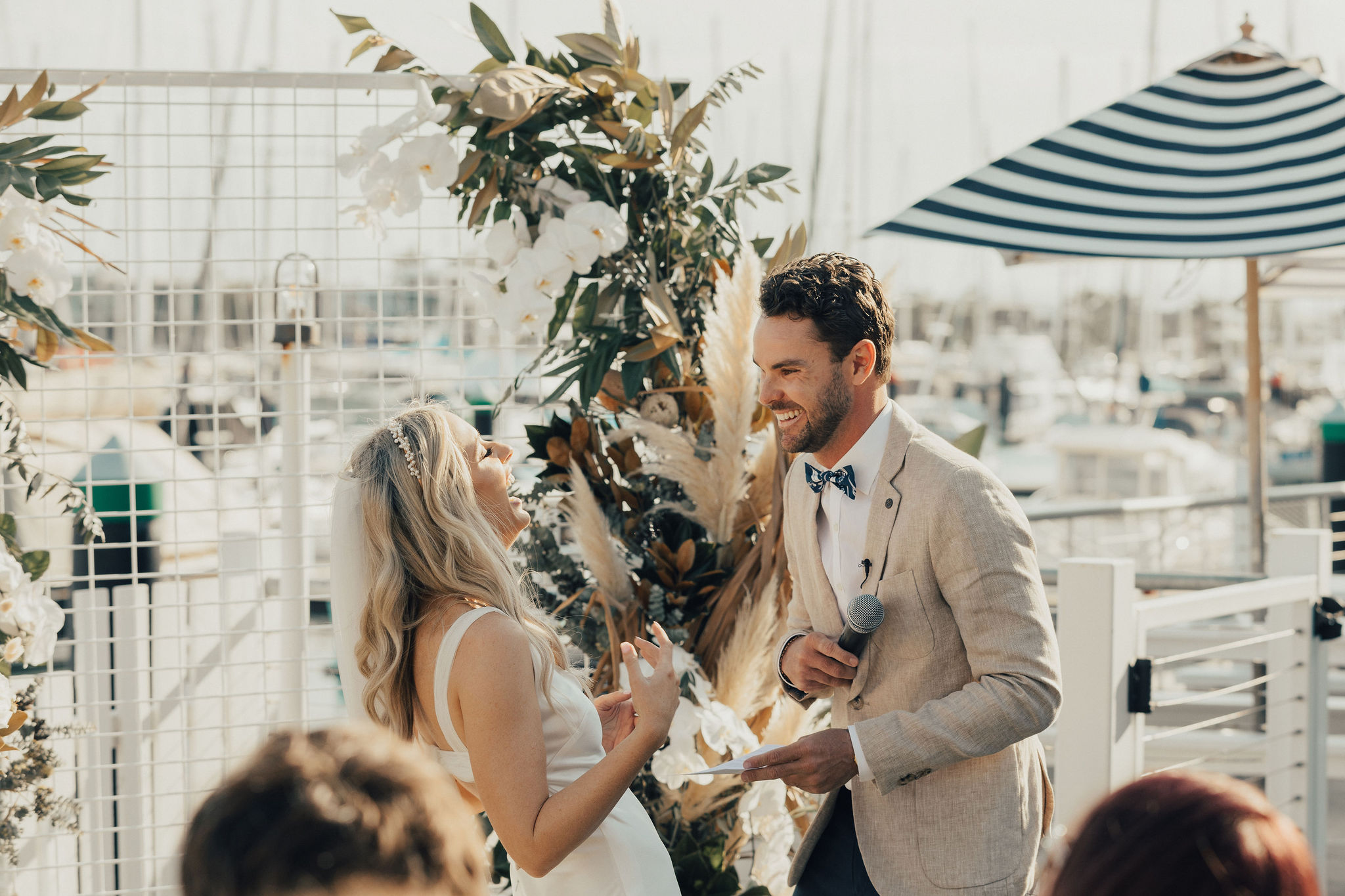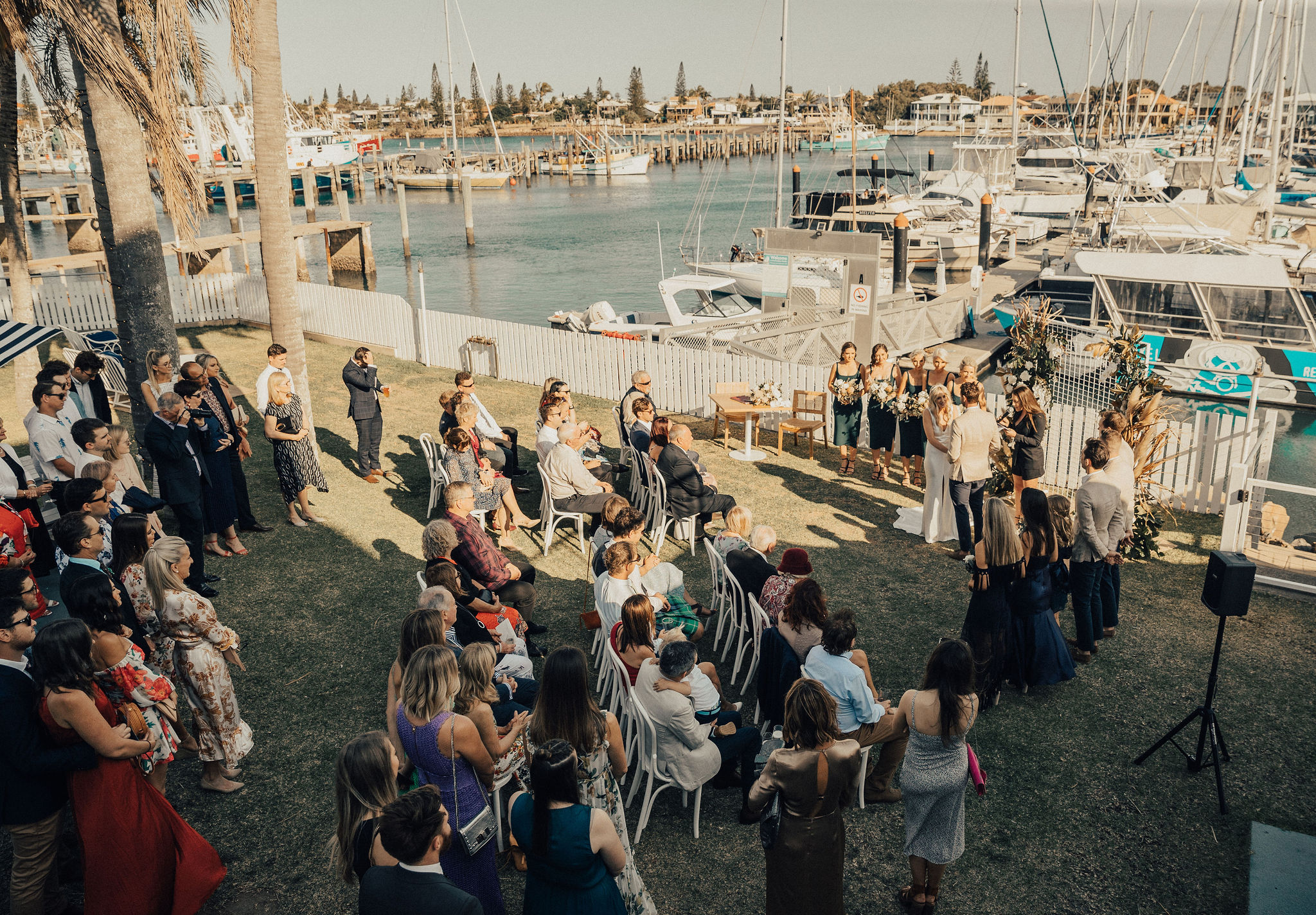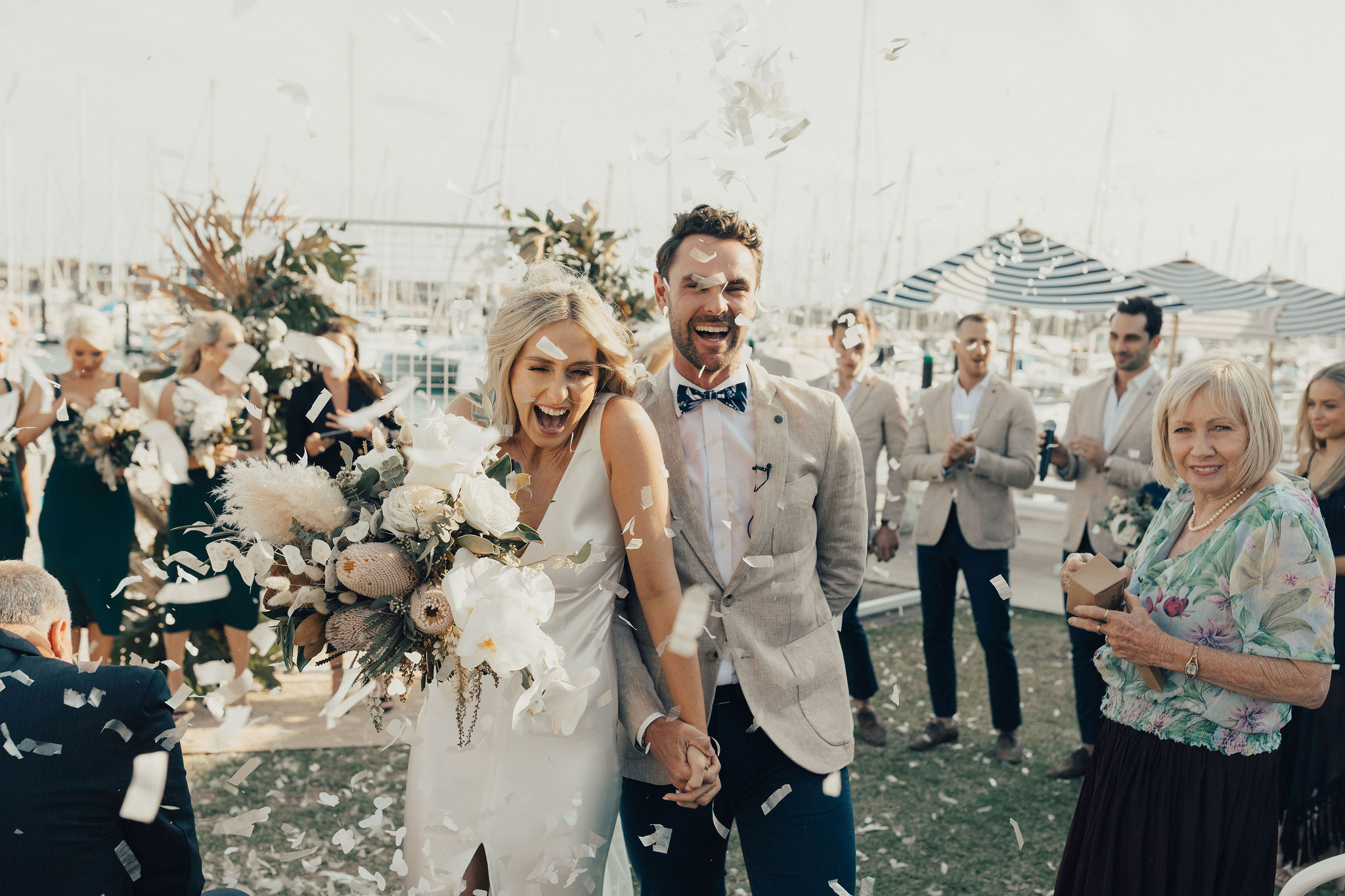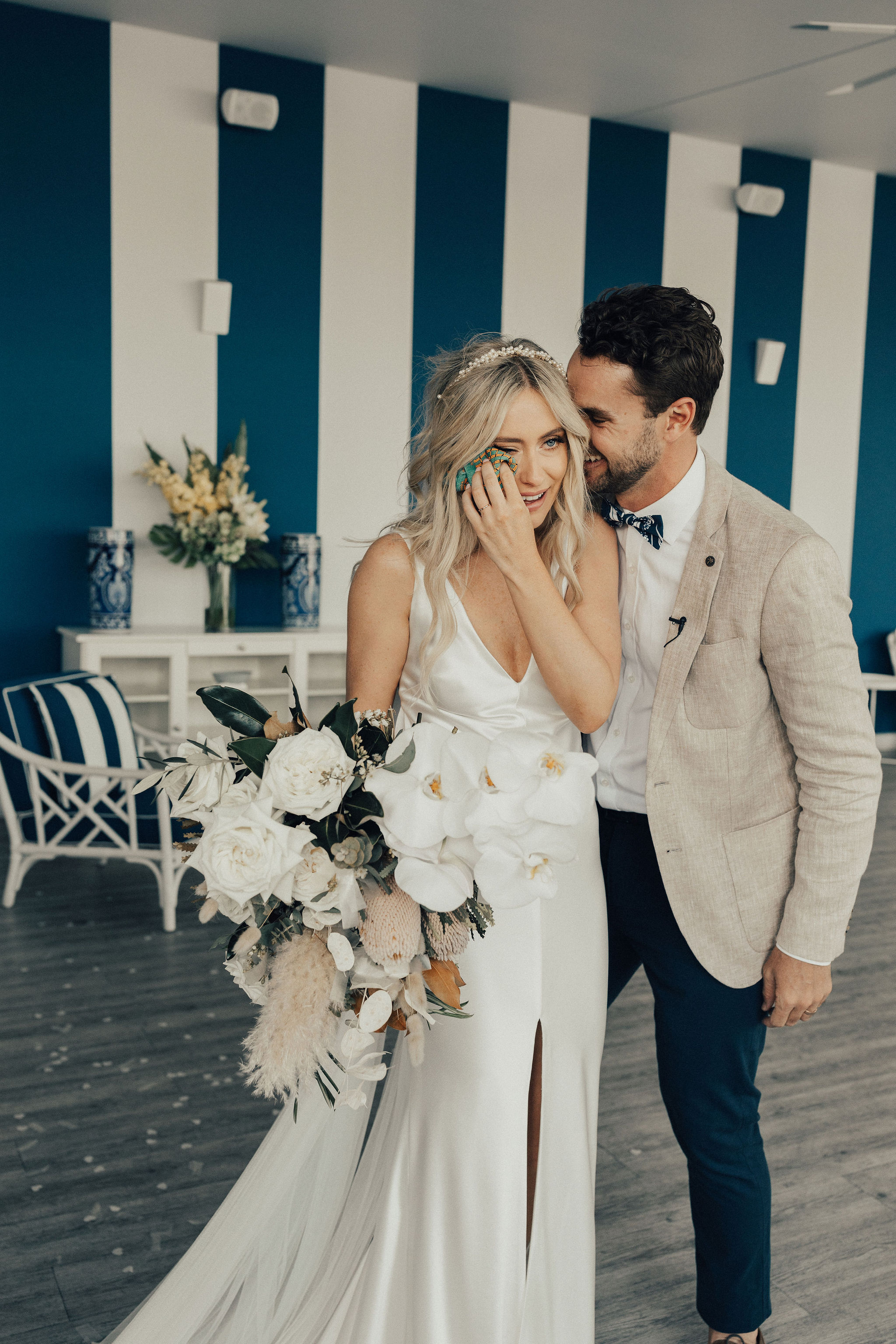 Most emotional moment of the day
I now pronounce you Mr and Mrs Gold!
The one thing I'll never forget
Repeating the words 'my husband' and 'your wife' during the vows- the smile could not be wiped from our faces.
Highest wedding planning priority
I always knew that I wanted Beccy Smith (of XOX Weddings) to photograph my wedding, so the moment that we were engaged she was the first vendor we messaged to see if she was available.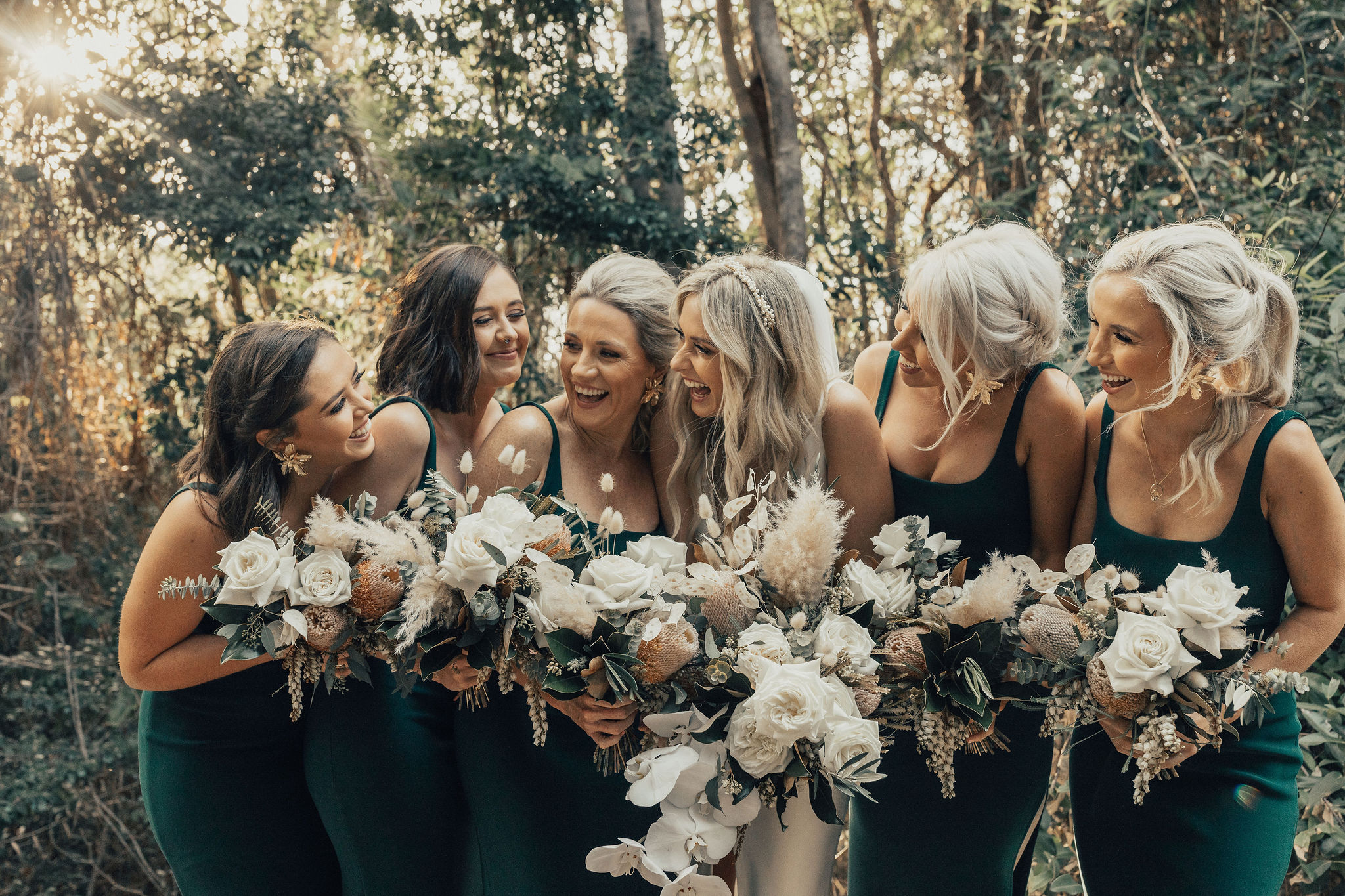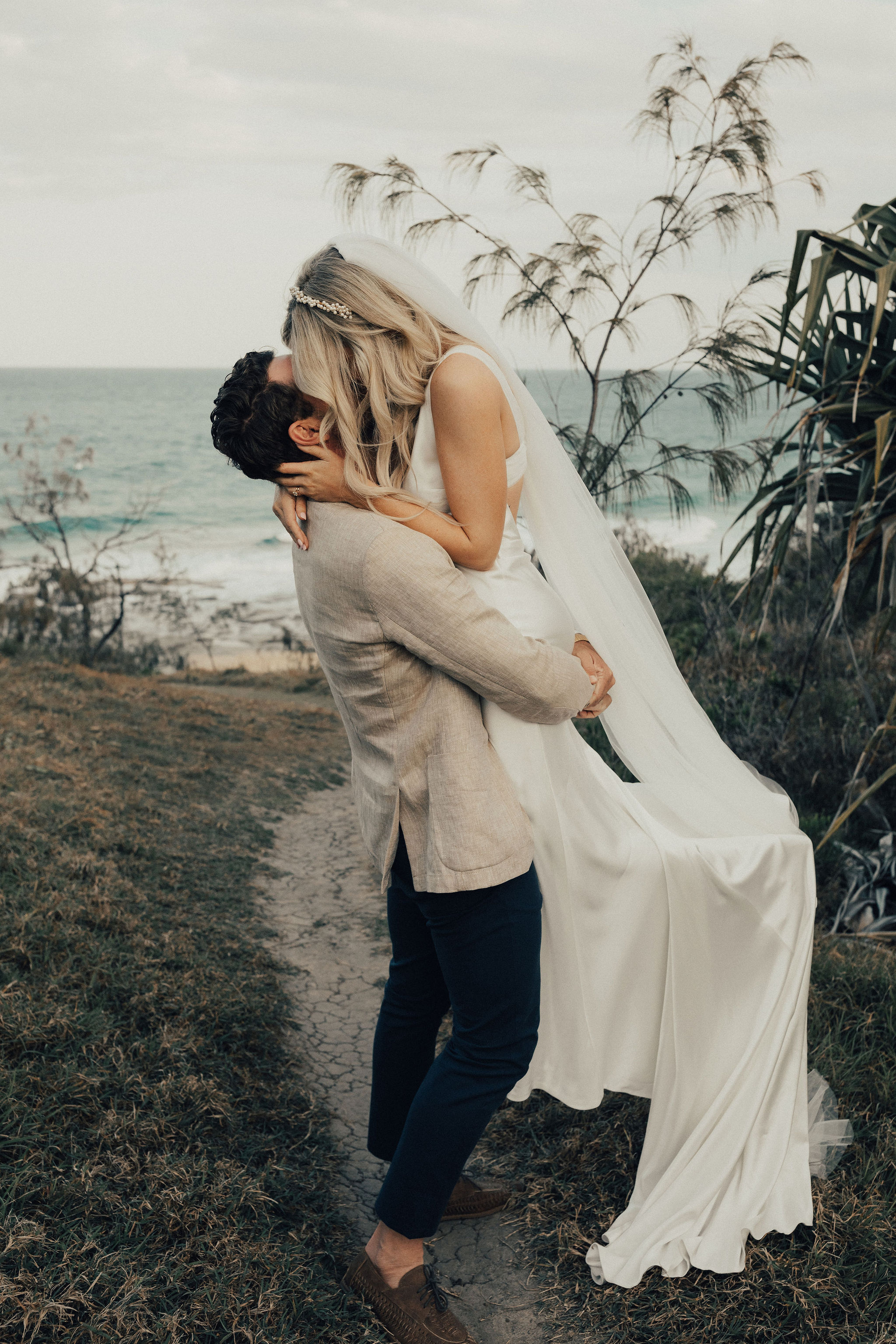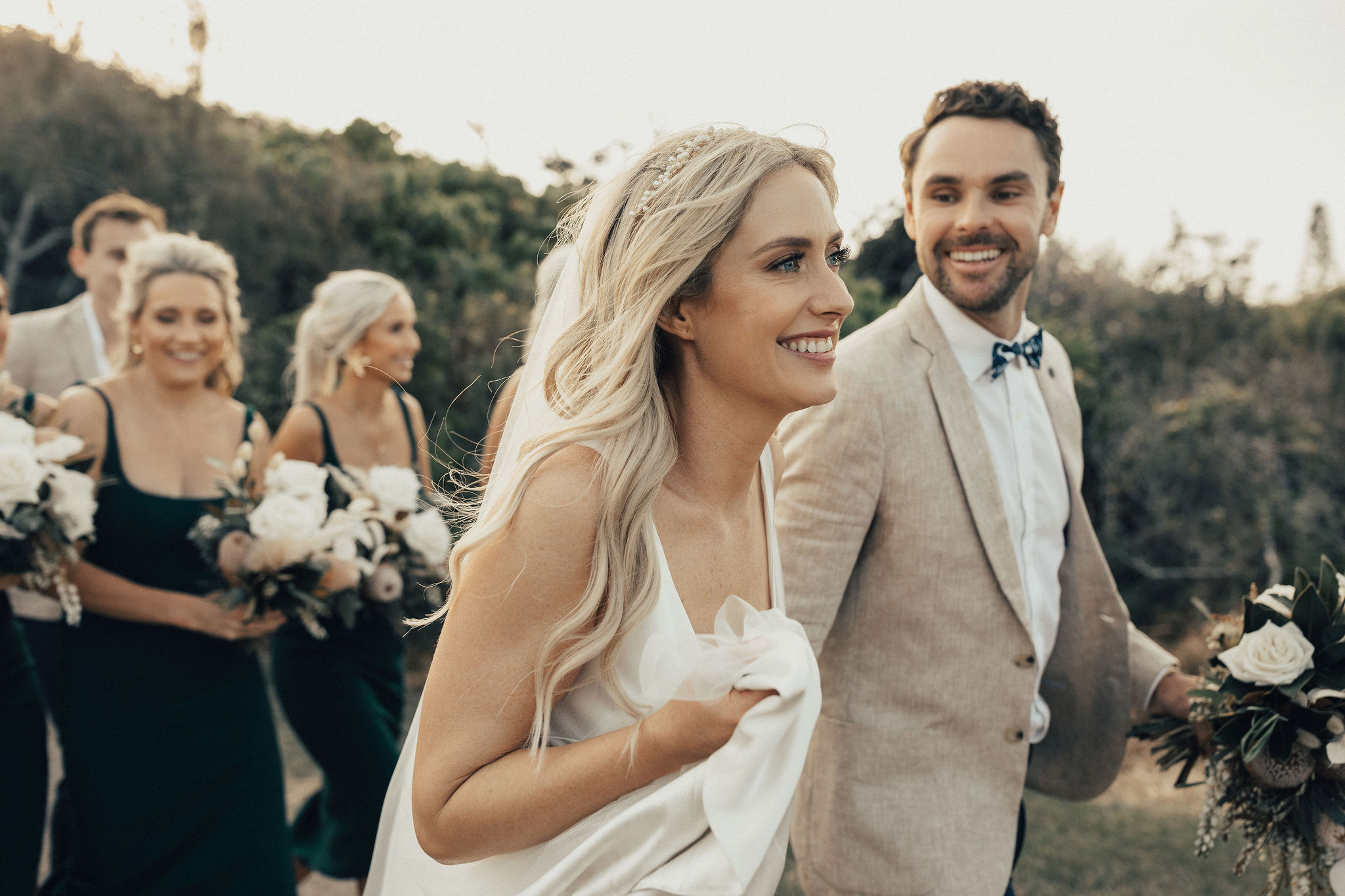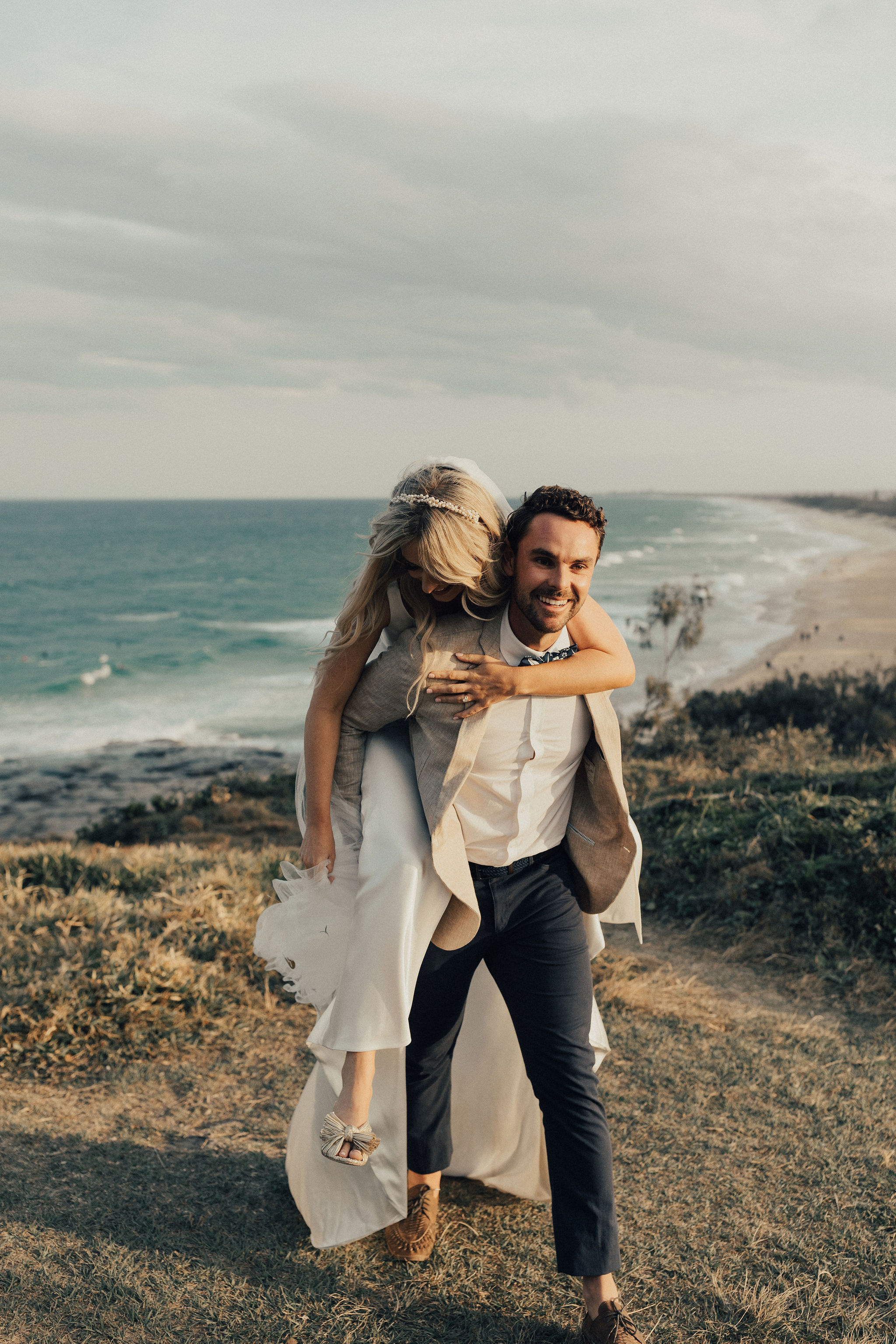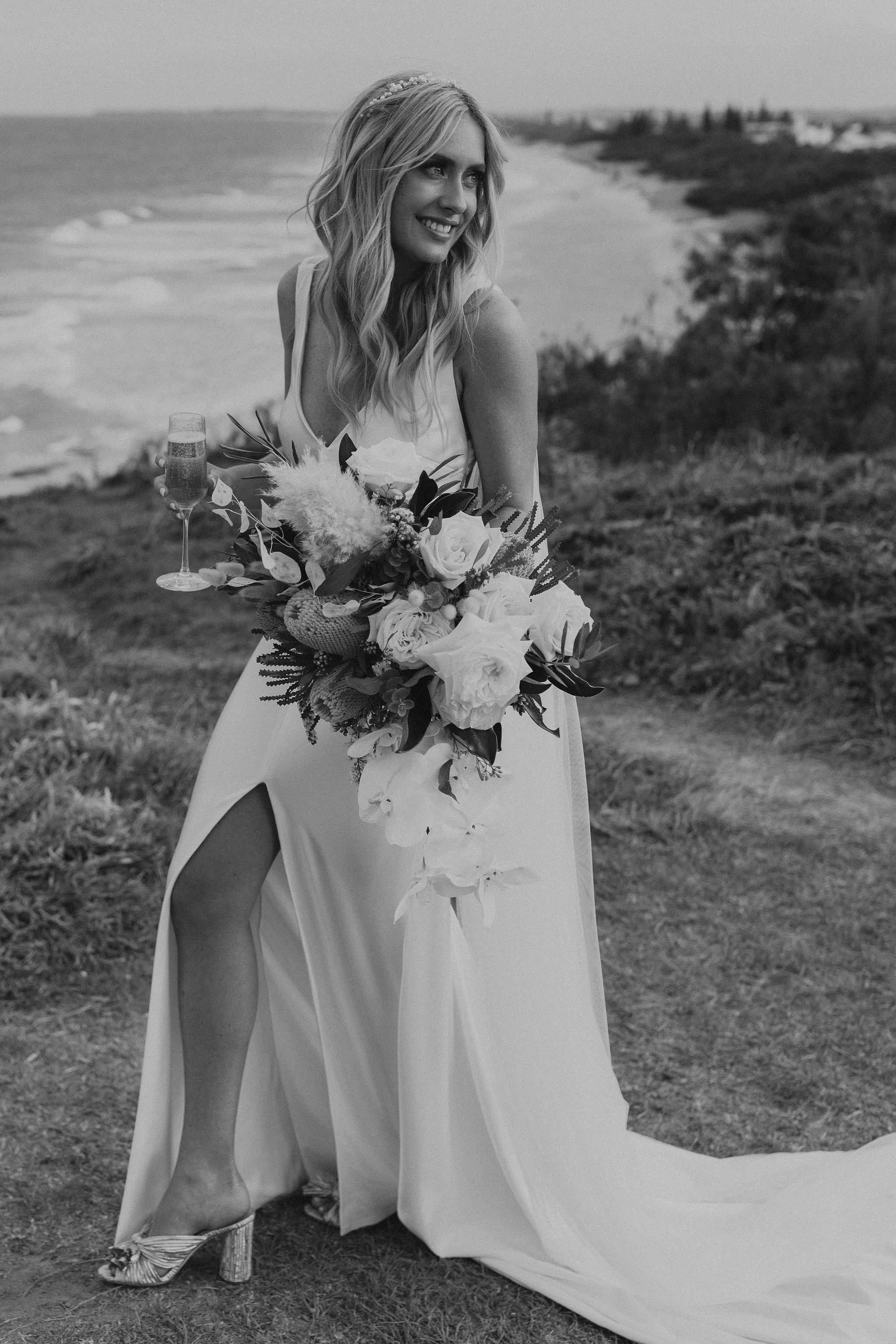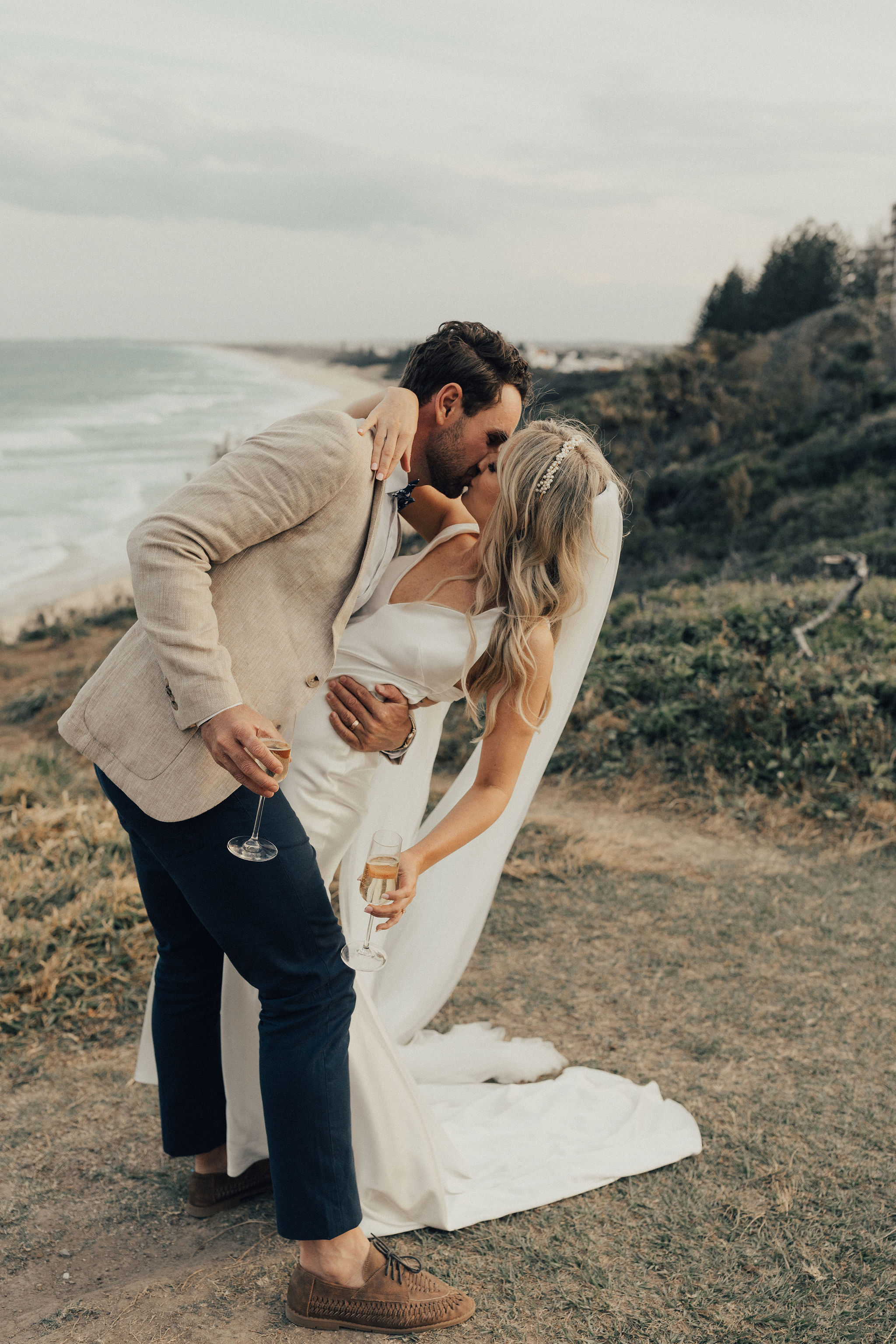 Biggest challenge
Planning it in five months! We decided to get married on my grandma's birthday on the 27th of September. When we confirmed Pier 33 and Beccy were available in 2019, we couldn't wait for the following year. It was definitely stressful at times, but it also encouraged us to not fret over the small details and to make quick decisions.
I chose my wedding dress six days after we were engaged. I tried on a few different dresses, but returned to the first one I tried on. I ended up having to go back two months later with wedding jitters just to make sure it was what I wanted as it was such a blur!
Our next big adventure. 
We've nailed it. Wedding, house and baby in 12 months.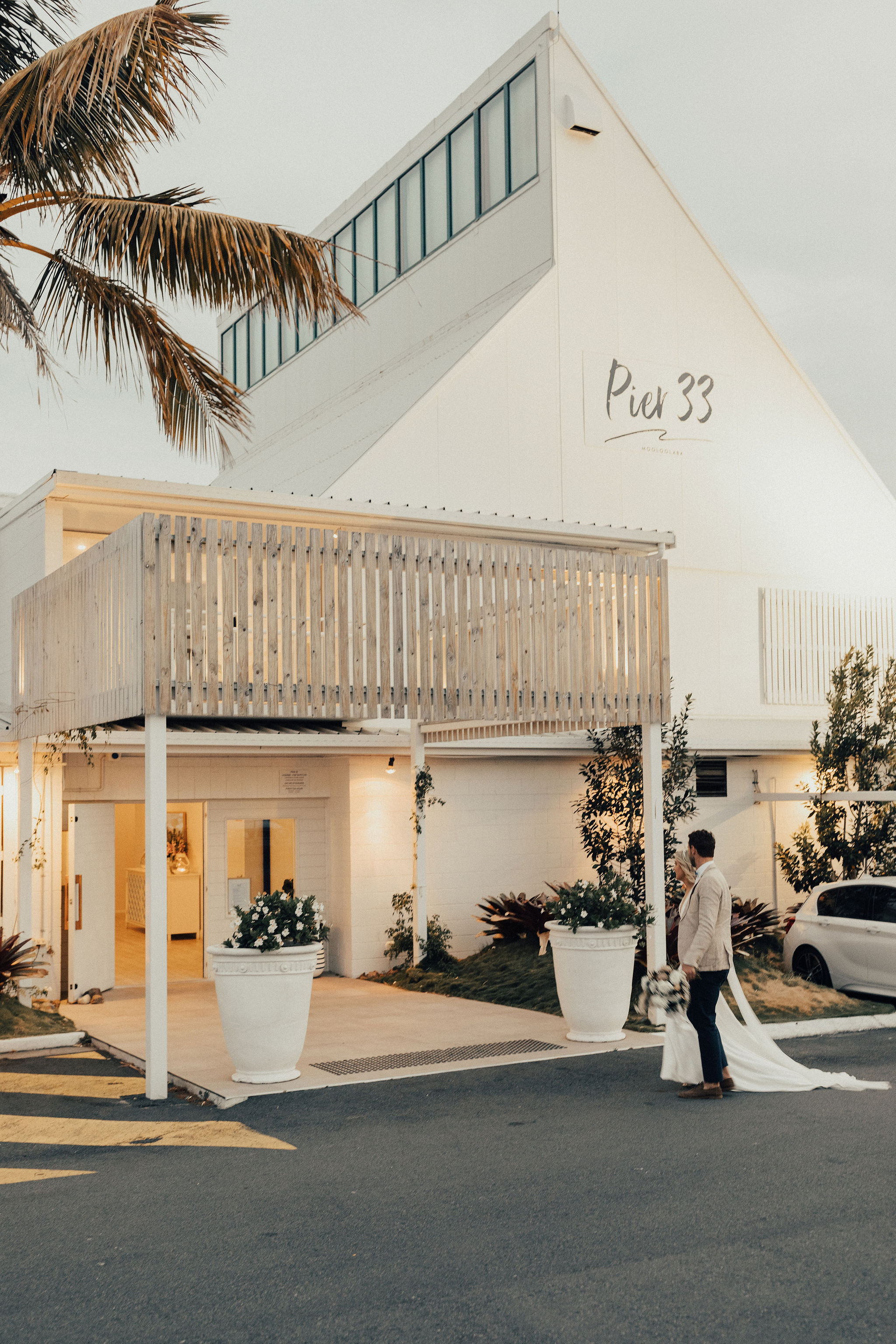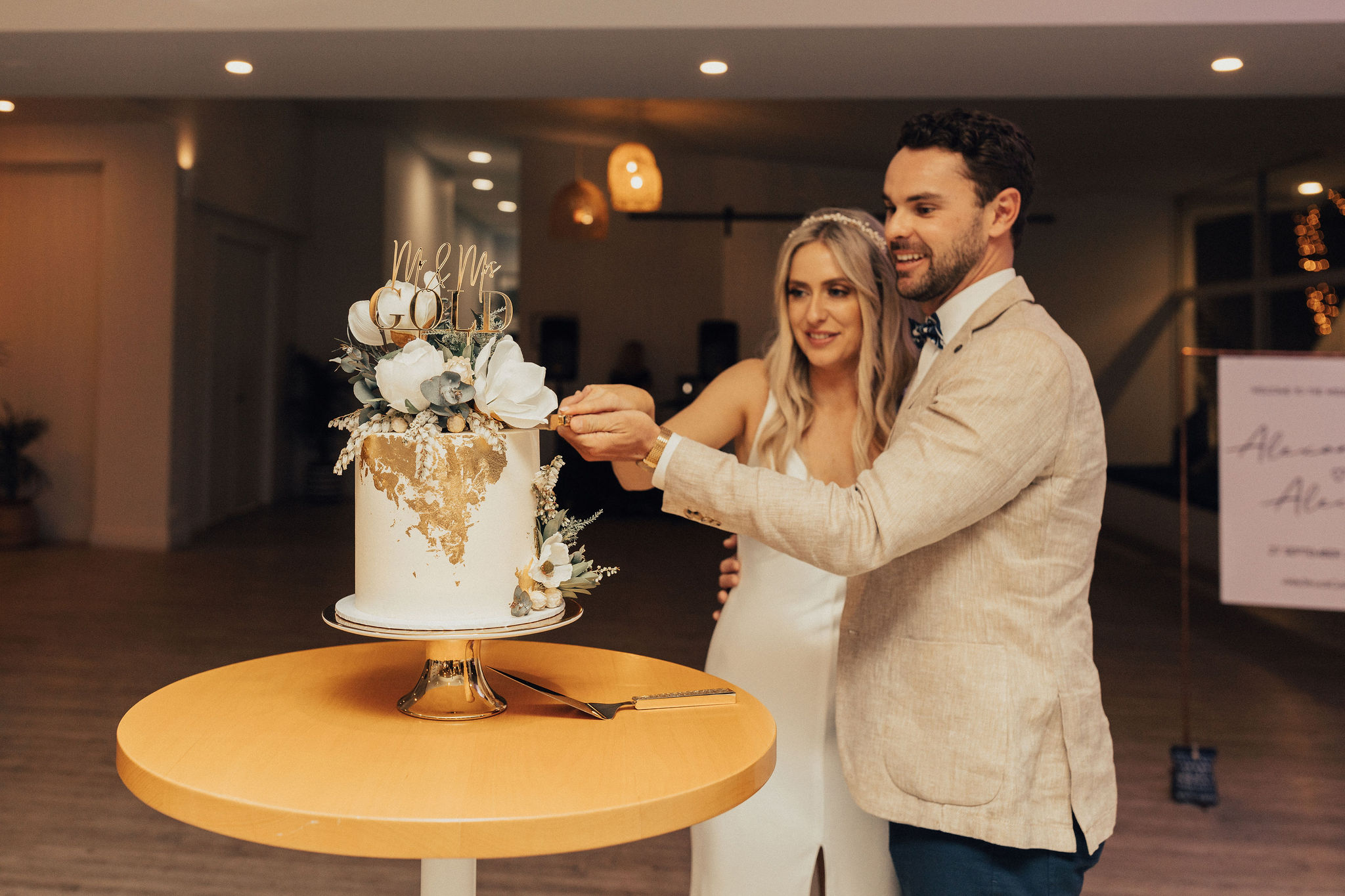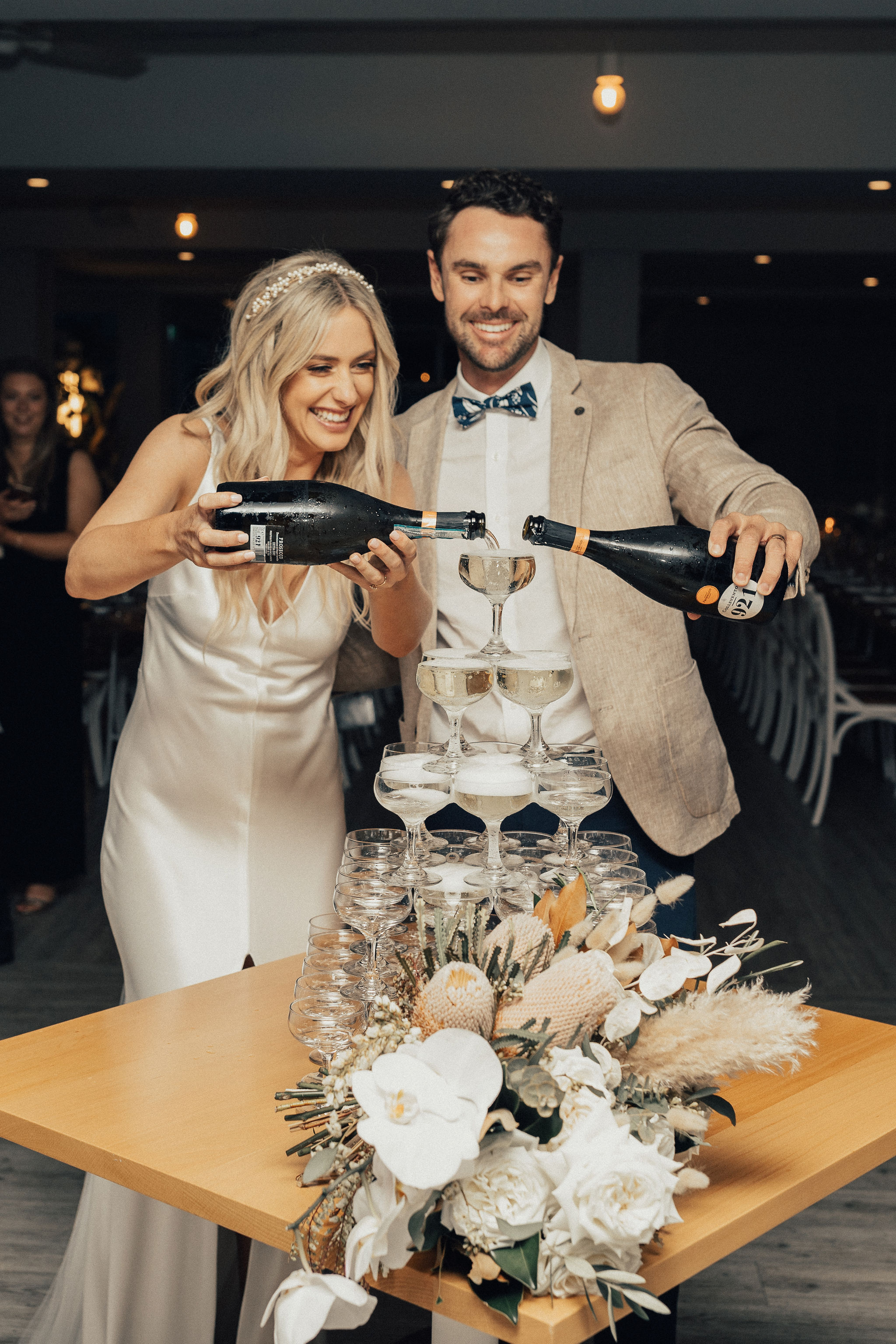 Wedding Secrets
Biggest splurge: Our neon sign that we got made purely for the reception, it now hangs in our dining room as a wonderful reminder of the event. It reads – The Golds.
Best money-saving decision: A few small DIY projects and cutting out all the typical 'fluff' that comes with a big event.
Dress: Chosen by One Day from Sphere Collective
Veil: Sphere Collective
Shoes: Loeffler Randall
Groom's and groomsmen's attire: Jacket was Scotch & Soda, Pants and shirt were Country Road.
Groom's accessories: The watch was a gift from the grooms father- he wore on his own wedding day 30 years ago. The bow tie was from Peggy and Finn.
Shoes: Urge Footwear
Bridesmaids' dresses: Bec and Bridge
Junior bridesmaids dresses: Sourced their own navy dresses. 
DIY: Welcome sign, confetti boxes, seating chart and the place holders.
Honeymoon: Elements of Byron Bay
Number of guests: 100