Amanda loves Milan | Fancy Fantasy Festival Wedding
24th June 2021
The groom handmade his own outfit, almost the whole thing was DIY, the guests all dressed as fancy fantasy characters. This is clearly the most magical festival wedding you'll ever see.
Every now and then I receive a wedding into my inbox that's almost indescribable in its uniqueness. However, since it's my job, I'll give it a go. Amanda and Milan's wedding is like an out-of-this-world gathering of forest nymphs. It's like Fern Gully-meets-Lord of the Rings: The Wedding. 
The couple, whose whole hearts are exquisitely exposed in their wedding day album, met at a festival, and so their wedding was a festival style – right across the road from where they first met! Their family and friends all came to the party in their fanciest fantasy wear, making for the best dressed group of wedding-goers I've ever seen. 
The bride donned a dress she found on Facebook Marketplace and had her sister-in-law revamp it, while the groom made and hand painted his entire outfit, including his crown. 
This wedding day is pure magic. Just see for yourself, and have a read of the bride's story in her own words. 
Vendors 
Photography: Brie Law Photography
Venue: Crystal Waters Eco Park 
Florist: For the Loveee of Flowers
Catering: Pizza Fusion + Sunshine Thai 
Hair: Go Girl Hair Artistry 
Celebrant: Jade Webster
Wedding night accommodation: The Bower, Maleny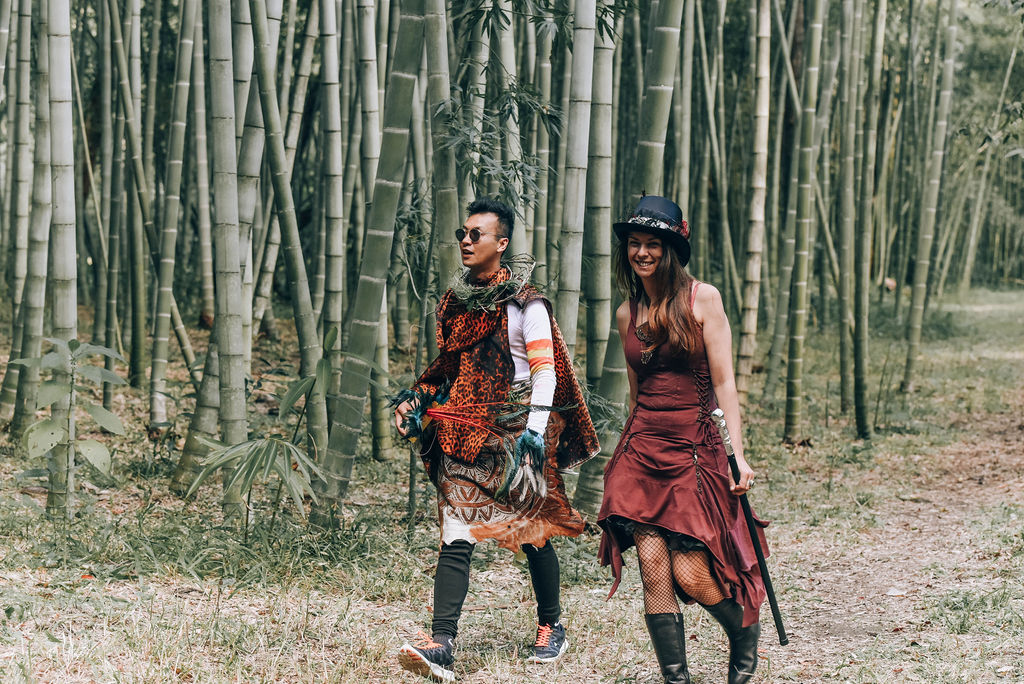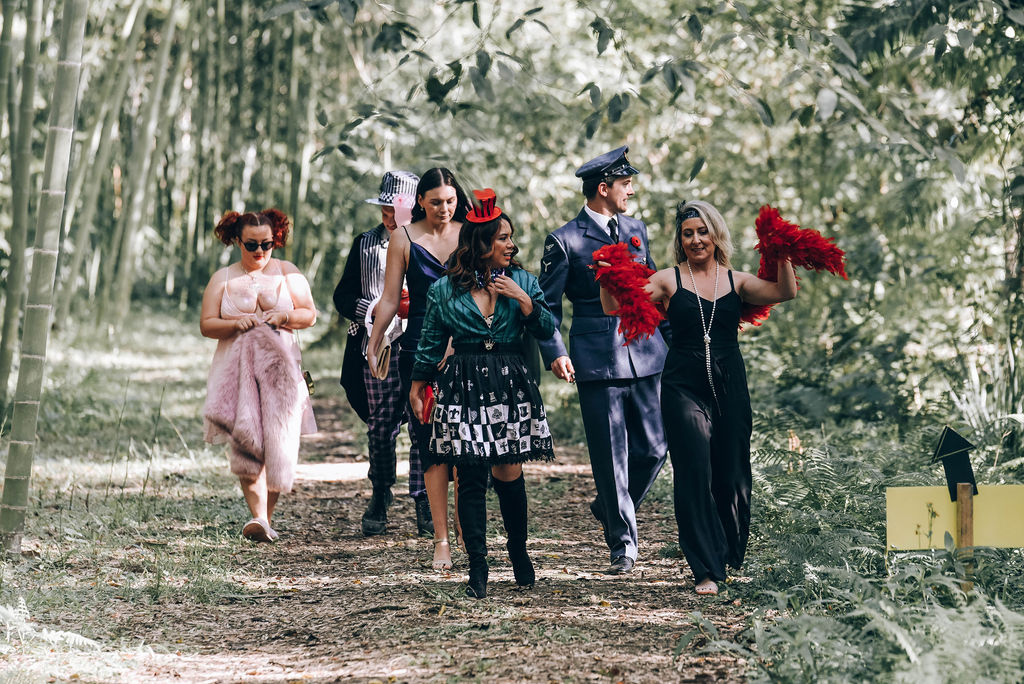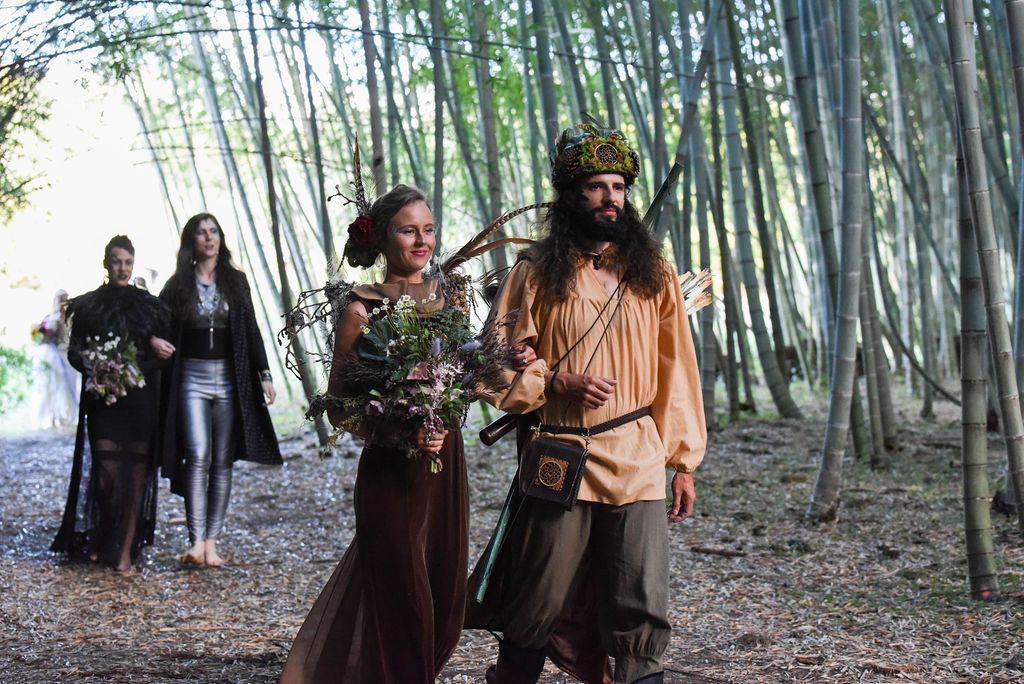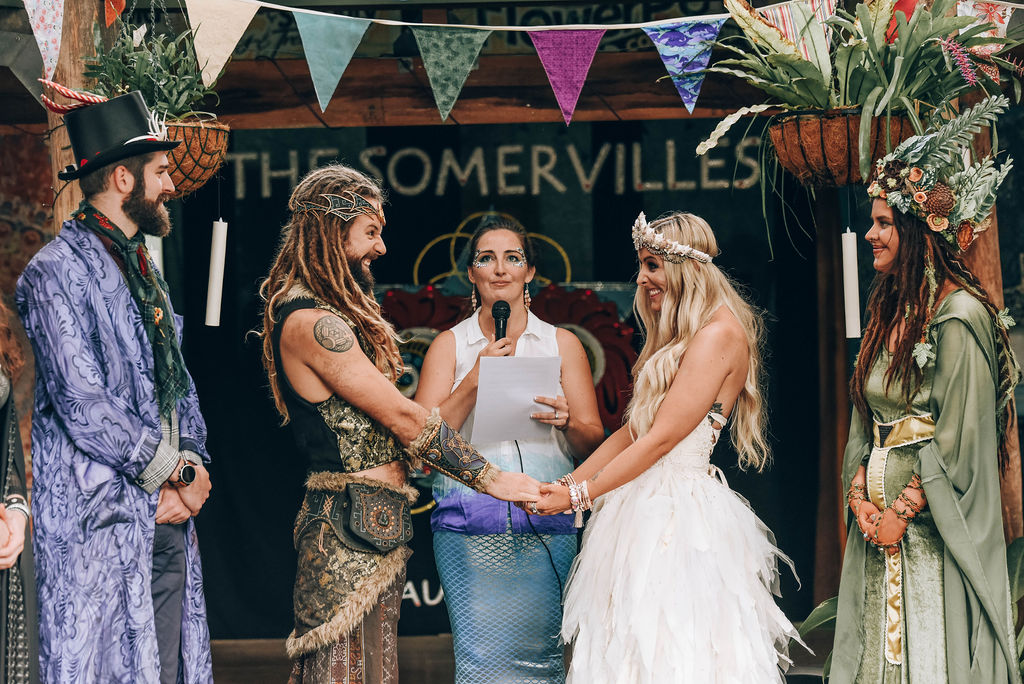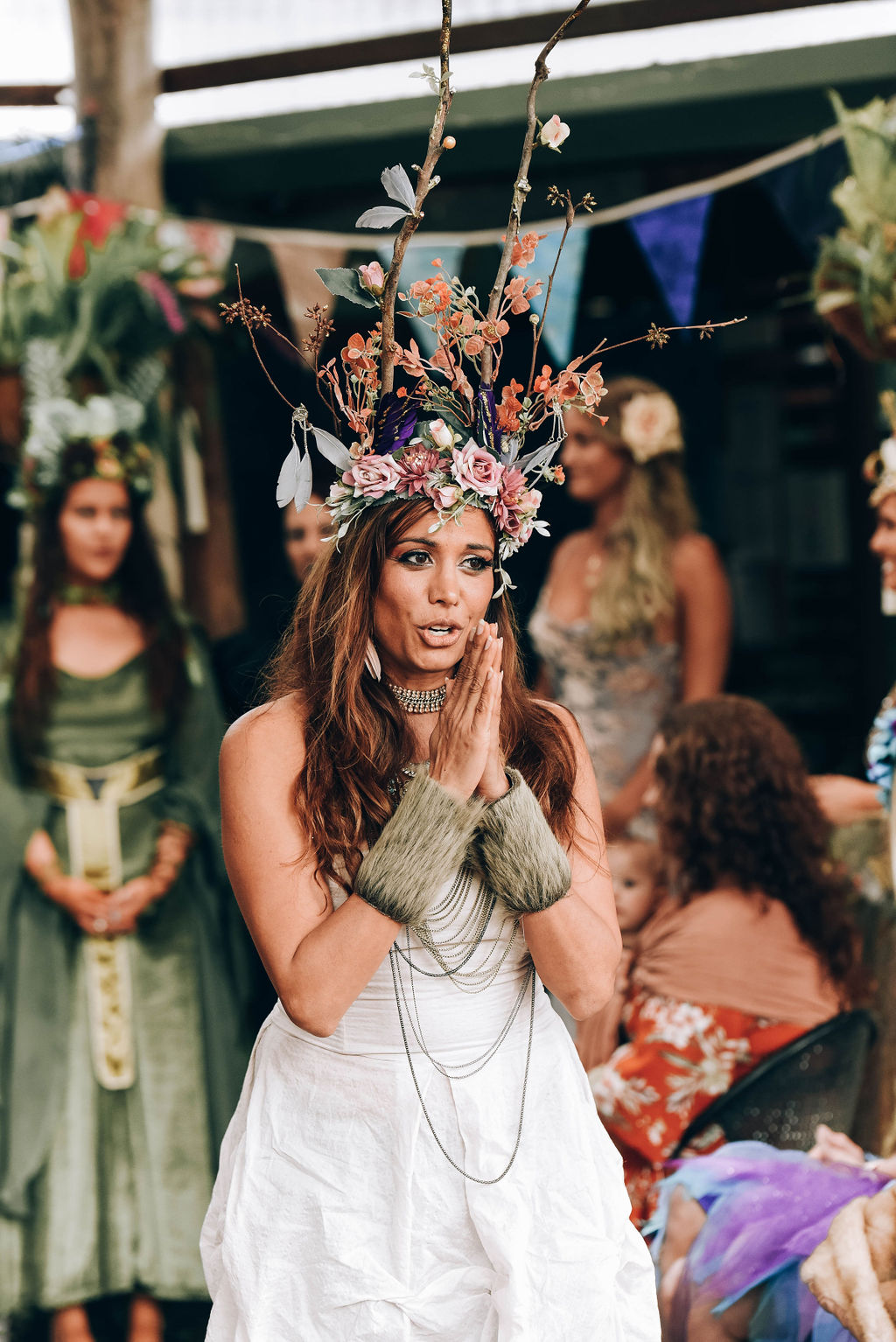 Why I Married Him
We are each other's best friends and love of each other's life! We never get sick of one another and always have so much fun and grow together.
Biggest Wedding-planning Challenge
Trying to get family and friends up to Queensland from Victoria, New South Wales, Western Australia and Canada during Covid.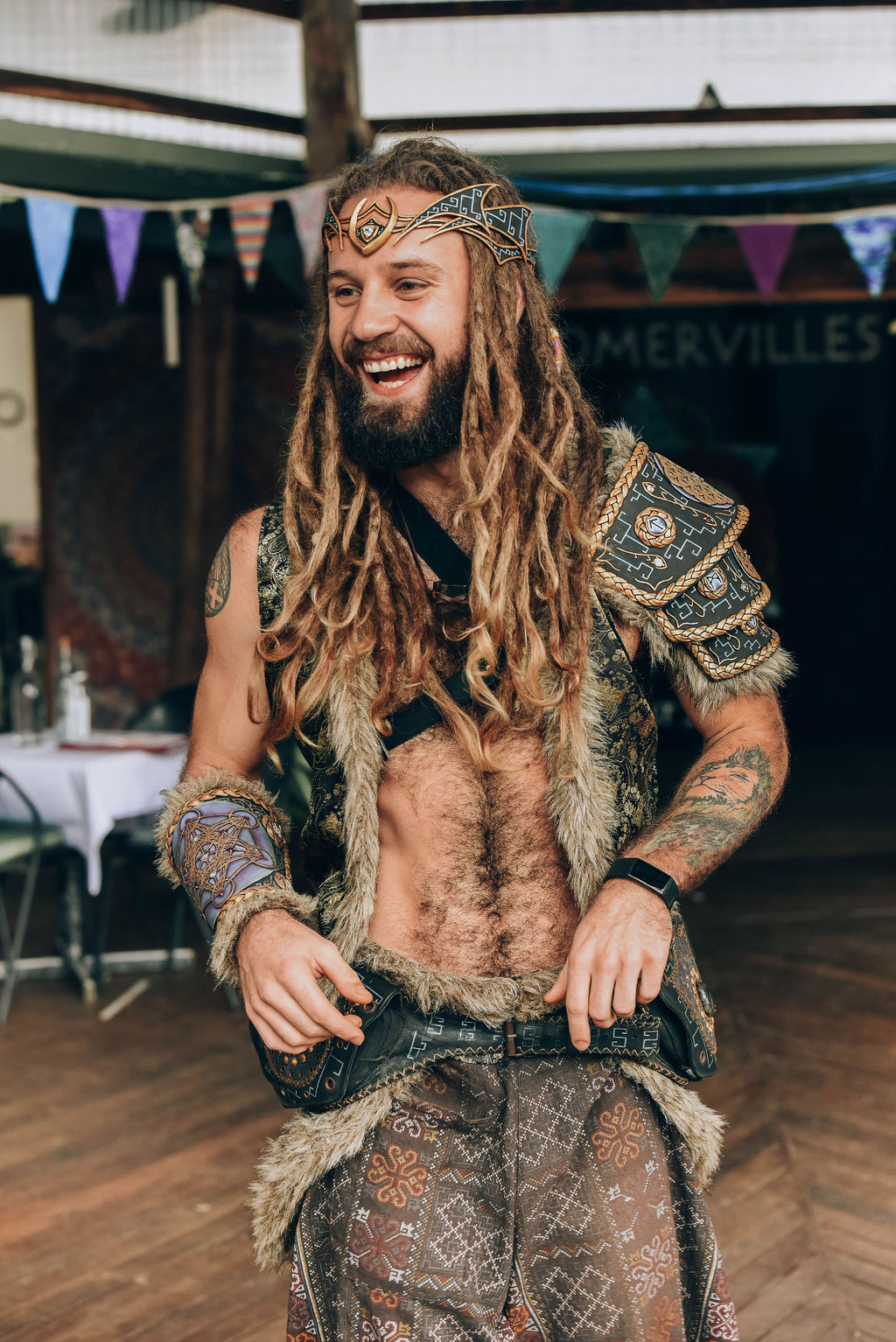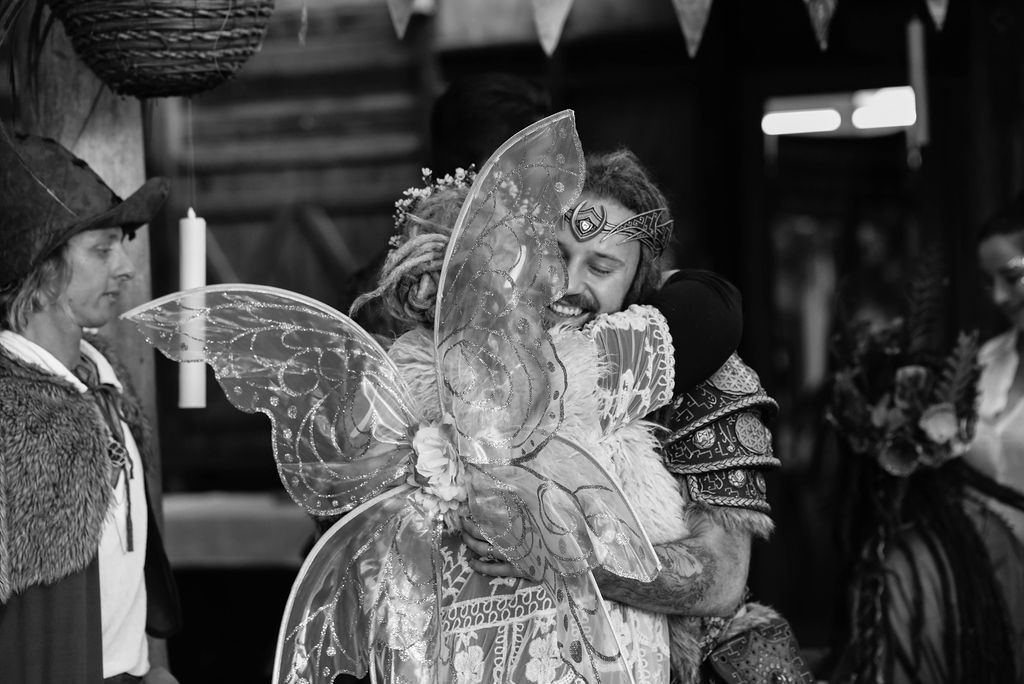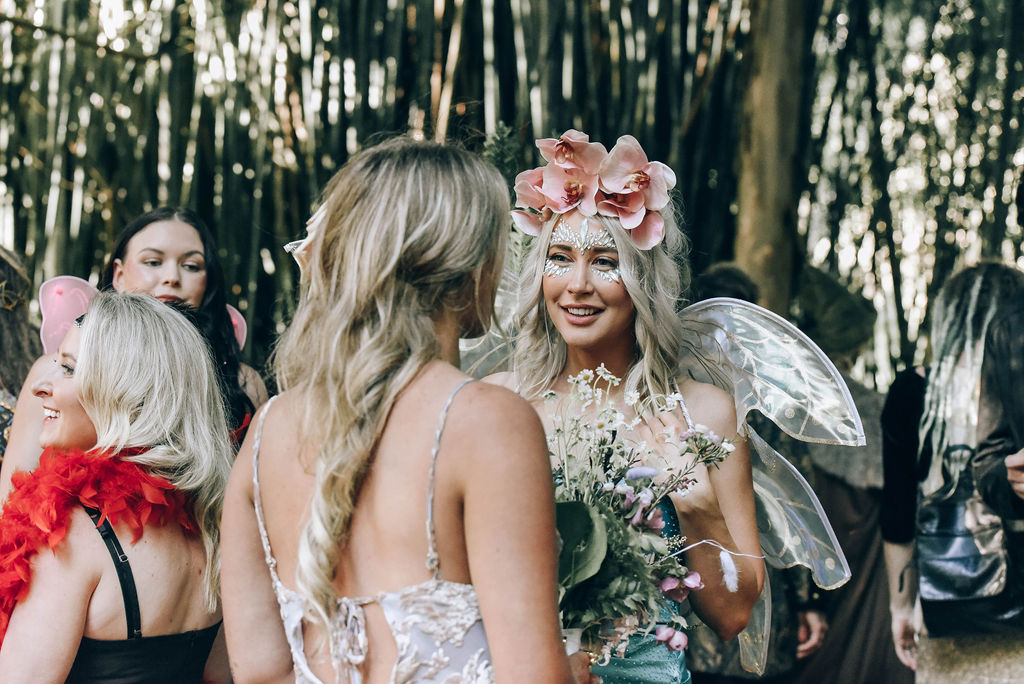 The Best Parts of Our Wedding Day
Waking up together, getting ready together, getting married, enjoying the day together, and going home together!
Advice for Future Brides
Don't worry too much about all the tiny details, you won't pay any attention to it on the day!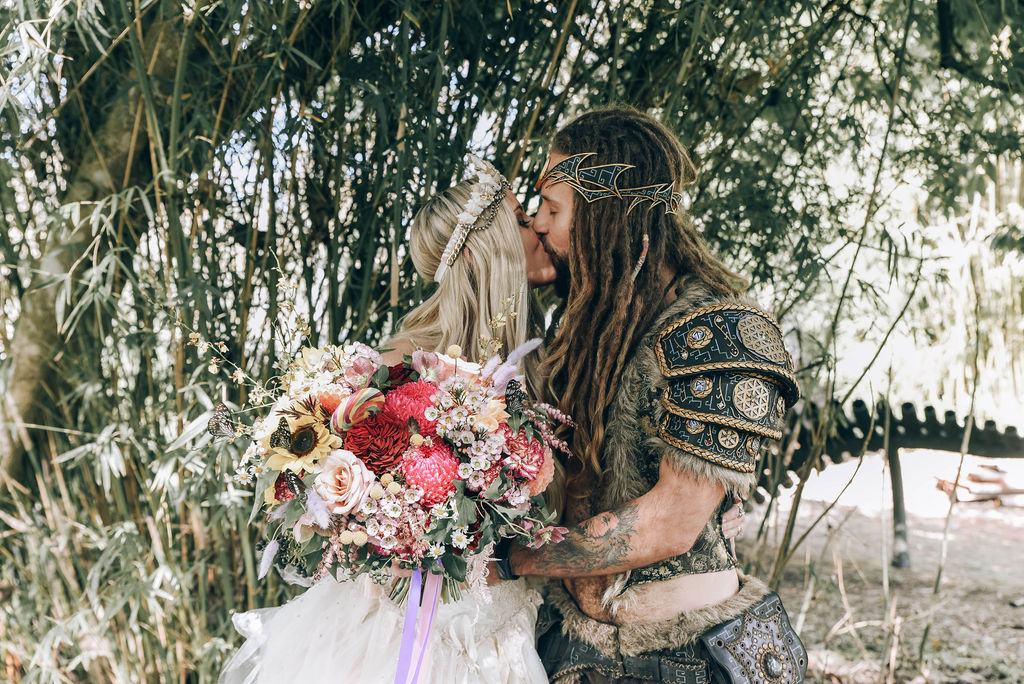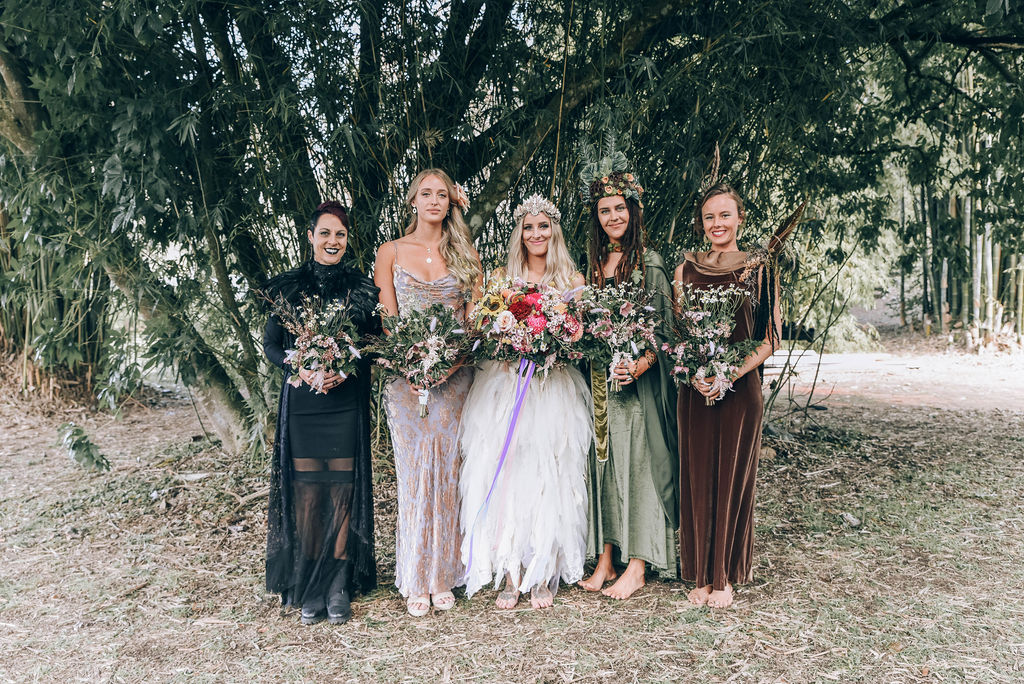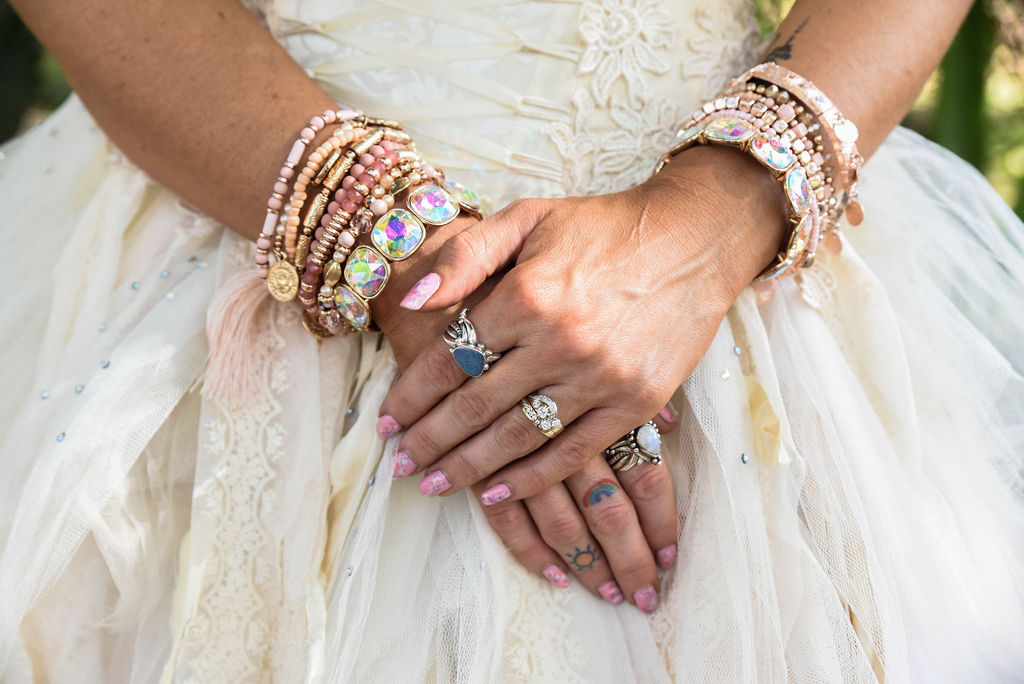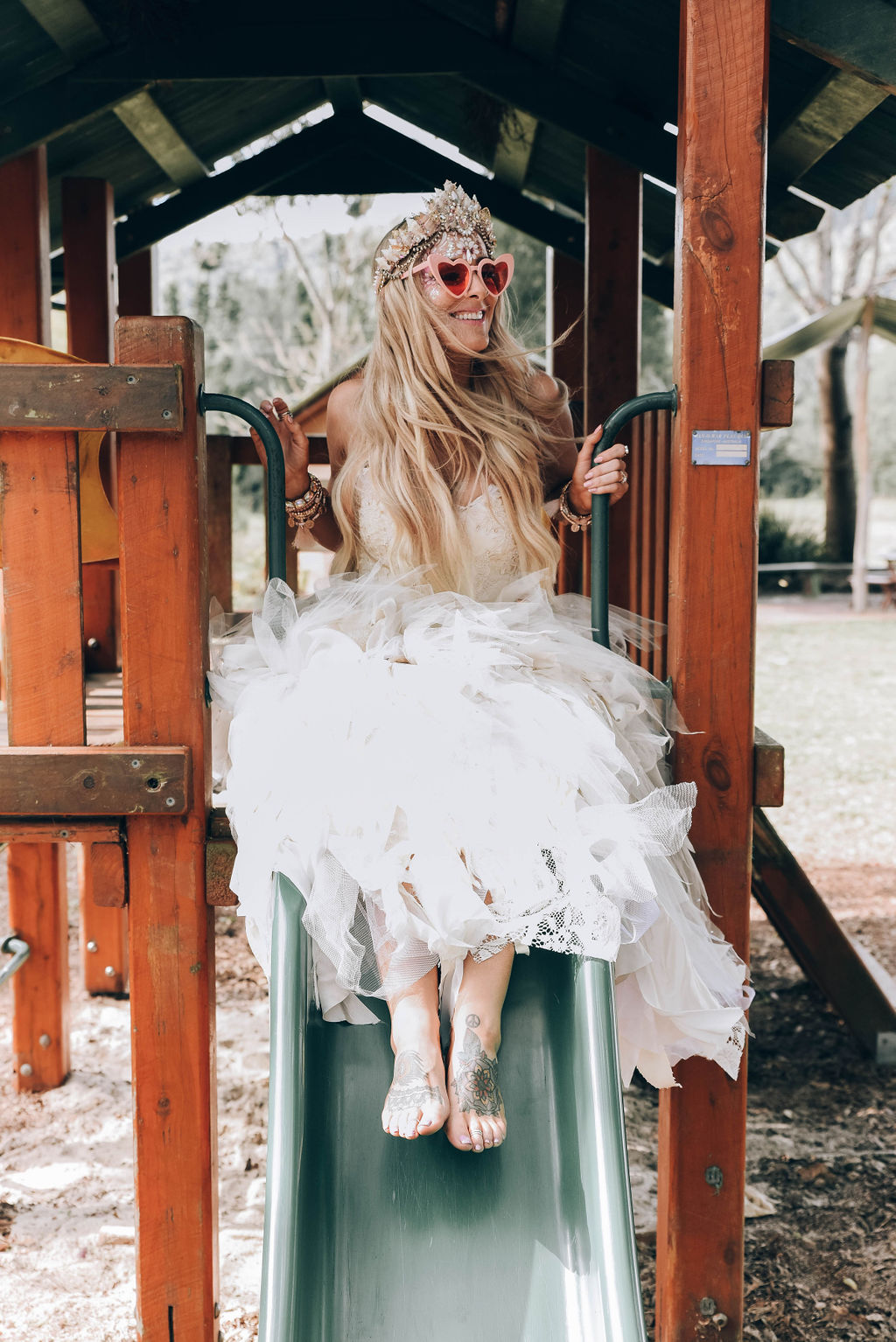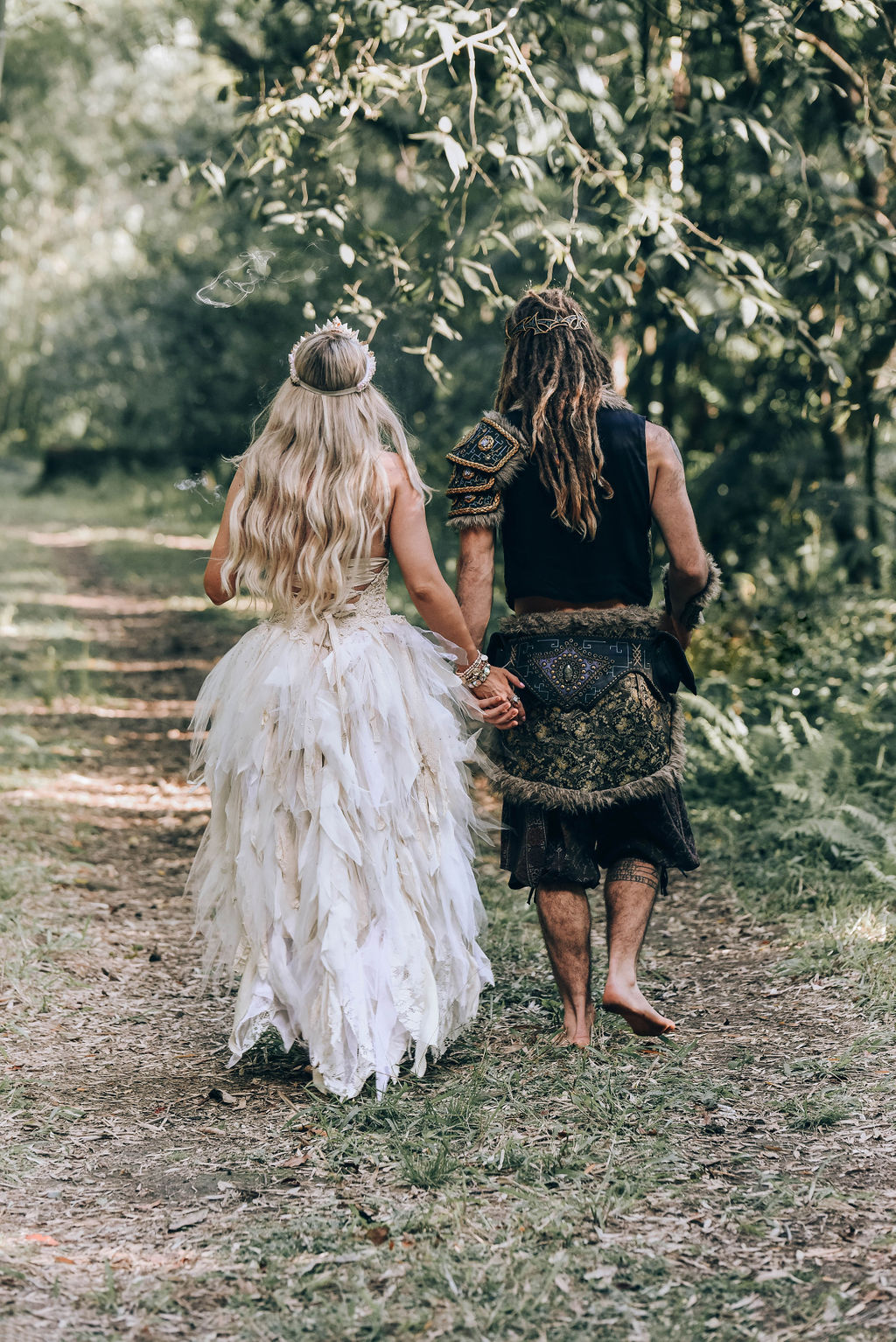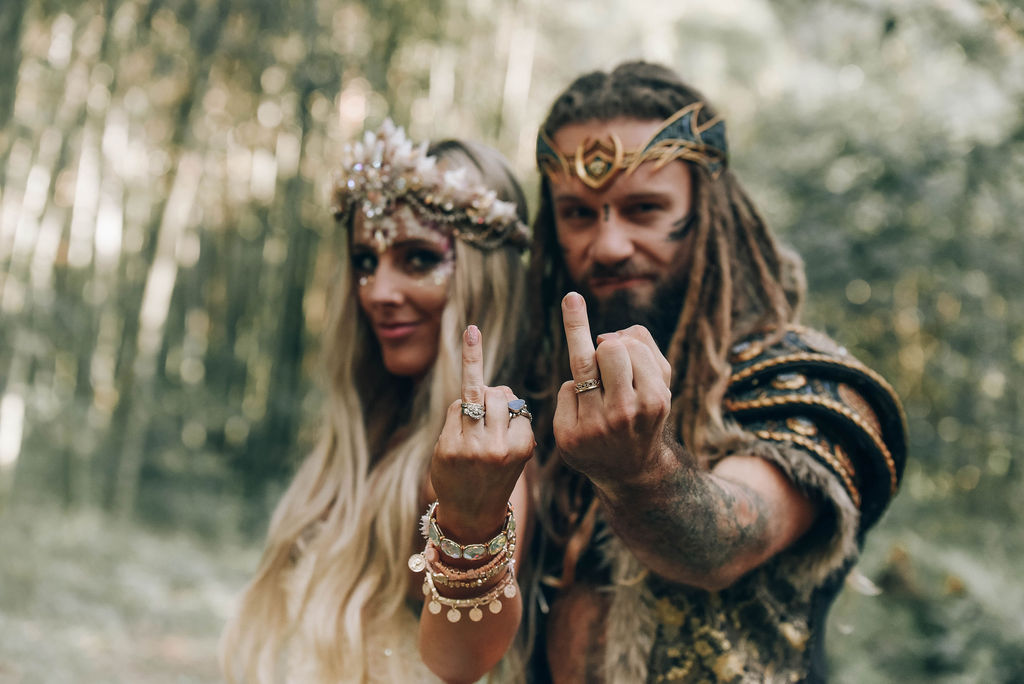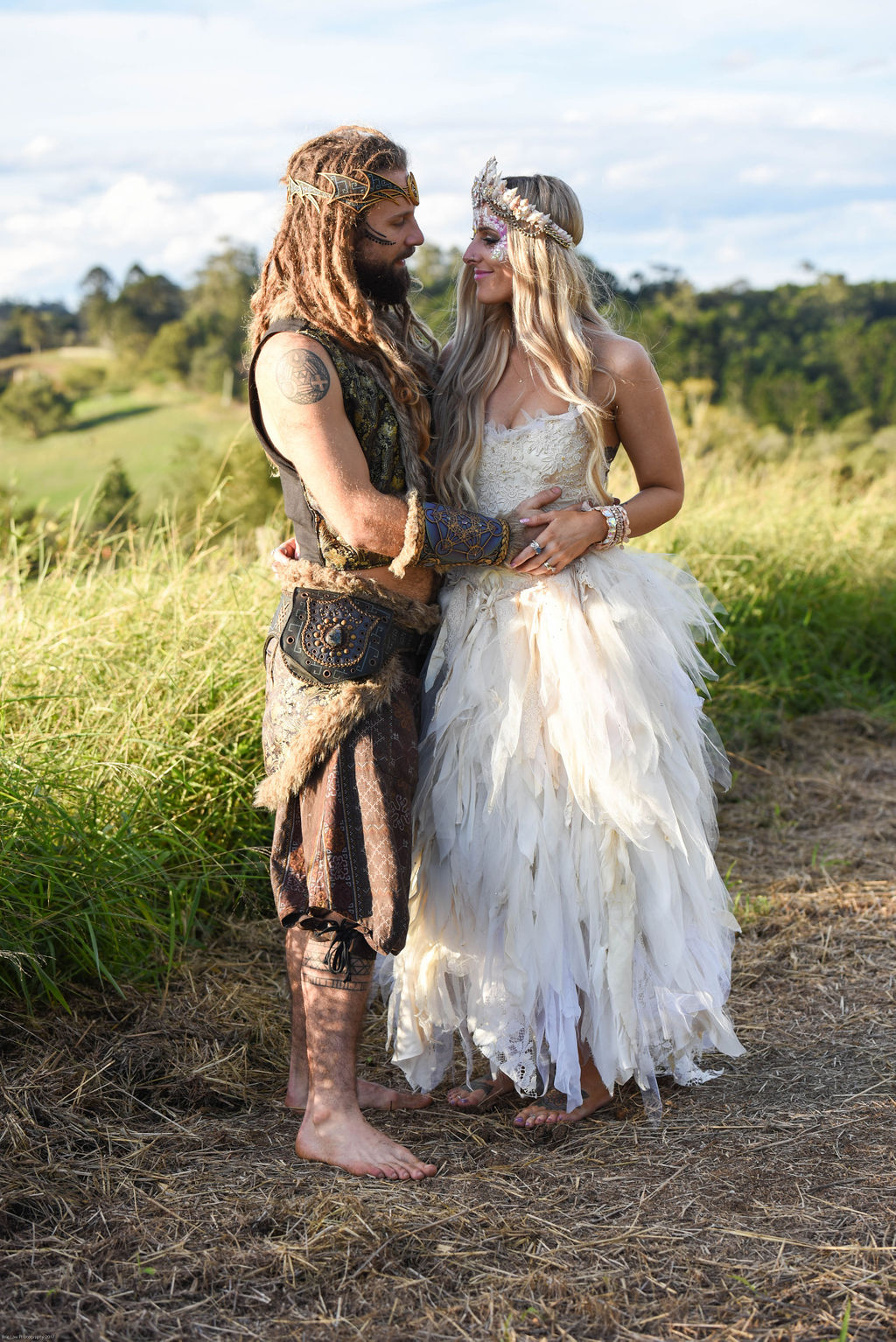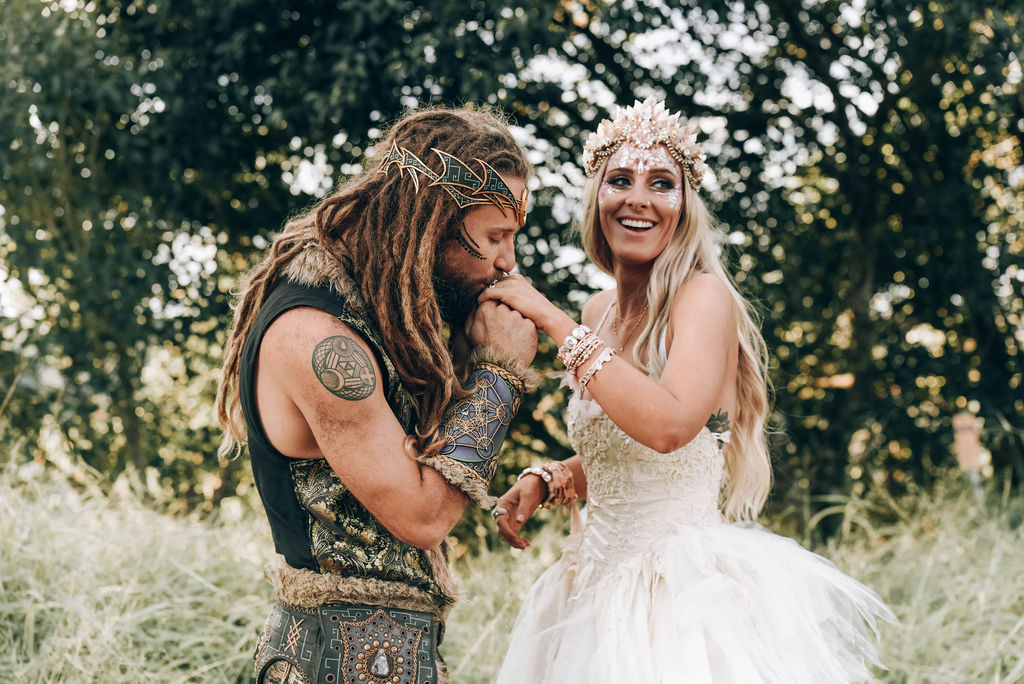 How We Met
I saw the back of Milan across a field at a small festival and instantly knew that I was going to marry him. Shortly after meeting, it was love at first sight. We didn't really even date, it was just perfect fit from day dot!
The Proposal
We woke up early one morning and Milan just rolled over and asked, "Will you marry me?" It was an instant already yes!