Australian Cattle Station Wedding
26th November 2013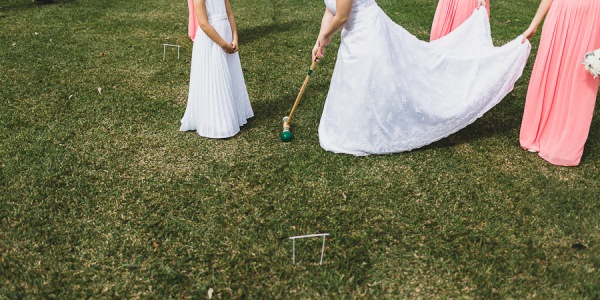 Tom and Katie wanted their guests to have a lot of fun at their wedding, and what says fun more than lawn games? Croquet and boche and badminton had guests mingling and enjoying themselves at the Yandina Station wedding on the Sunshine Coast. CL Weddings and Events provided the lawn games gear, which was a real hit with all the guests, young and young at heart! 
////
The pretty vintage styling included a lot of DIY by the couple and their families, with the rustic country venue lending itself to the theme quite nicely. In fact, Yandina Station is a very versatile location – it was also the place we chose to have our Mexican Wedding Fiesta styled shoot in Volume 3 of The Bride's Tree free online bridal magazine. We love a wedding on a working Australian cattle station, it's surprisingly romantic! 
Love these images by Jeremy Beasley.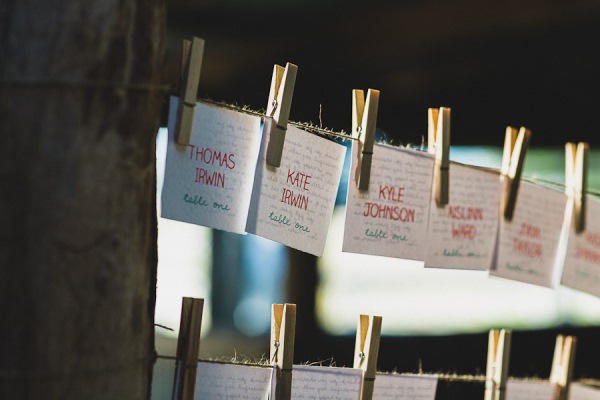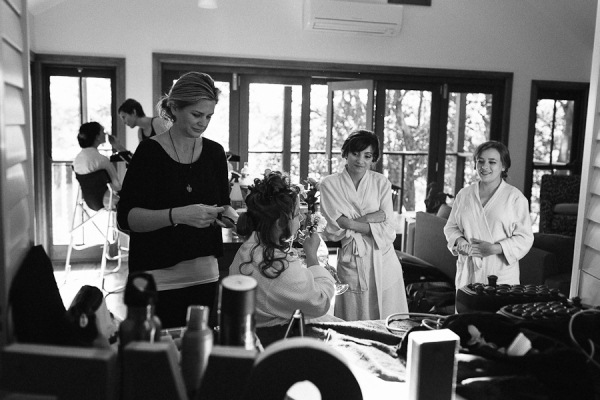 The amazing Nicola Daly from Hair by Nicola weaving her magic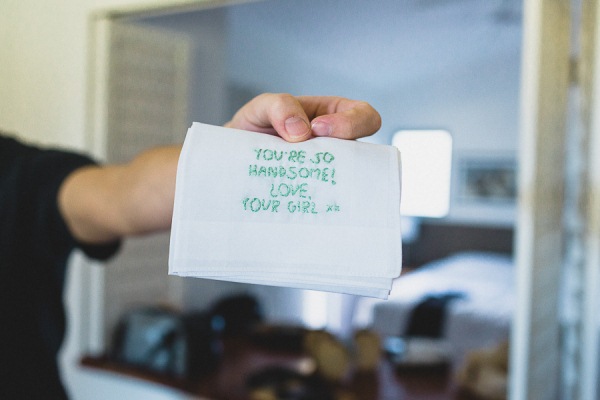 "For Tom I secretly stitched a little message on a handkerchief that he carried on the day and sent a little love letter to his cabin the morning of our wedding."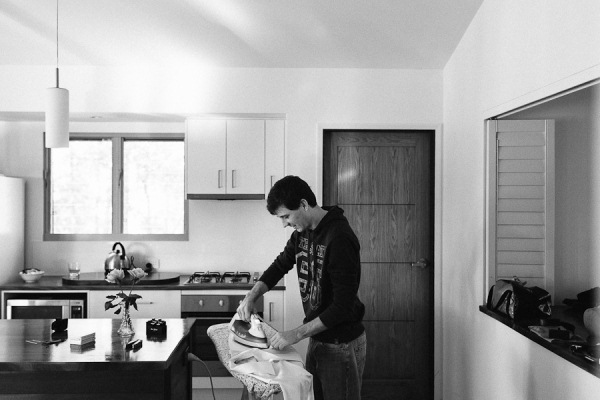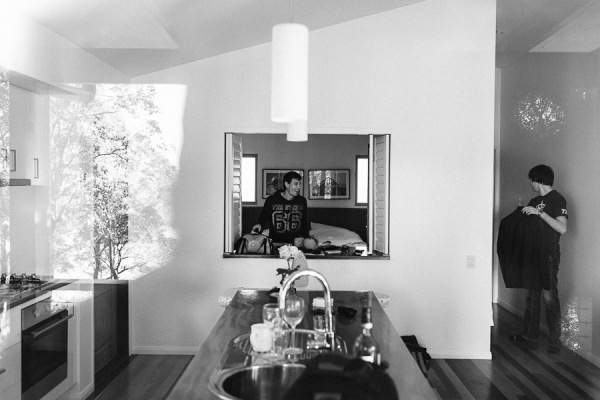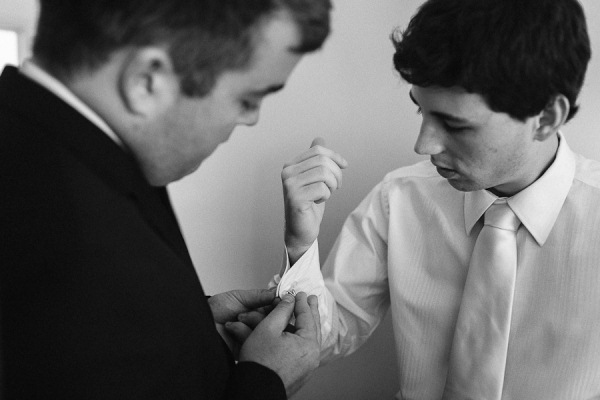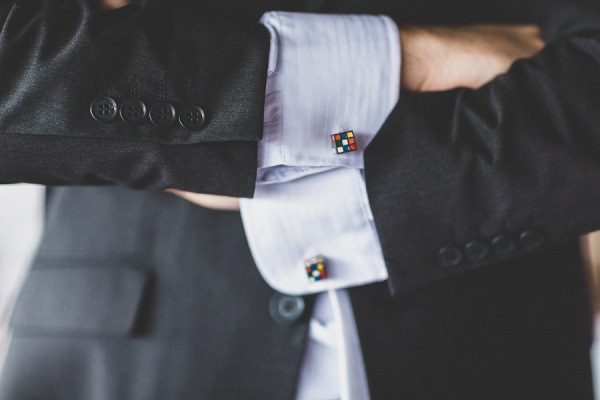 "Tom and I met at dinner at a mutual friends house.I had just learnt how to solve a Rubik's Cube in less than a minute.  Tom sat down beside me and asked if I could teach him how to solve it too.  We spent the rest of the night next to each other solving the Rubik's Cube.  By the end of the night Tom had a set of instructions and my phone number."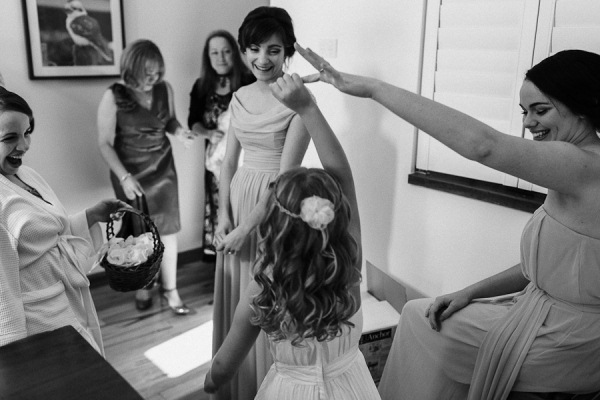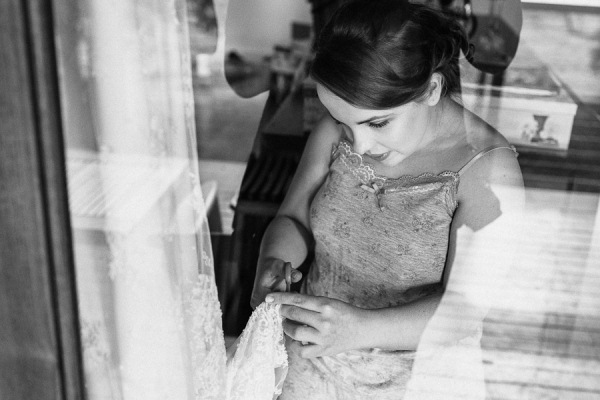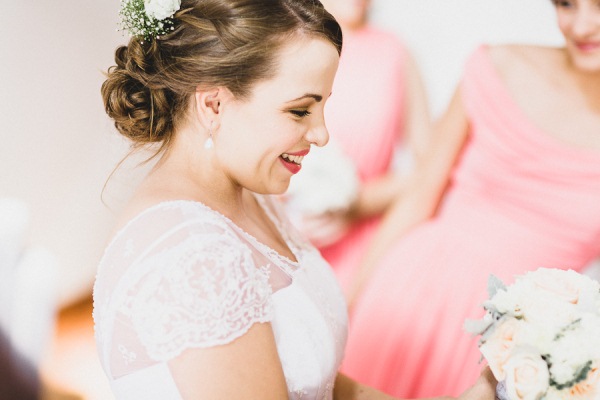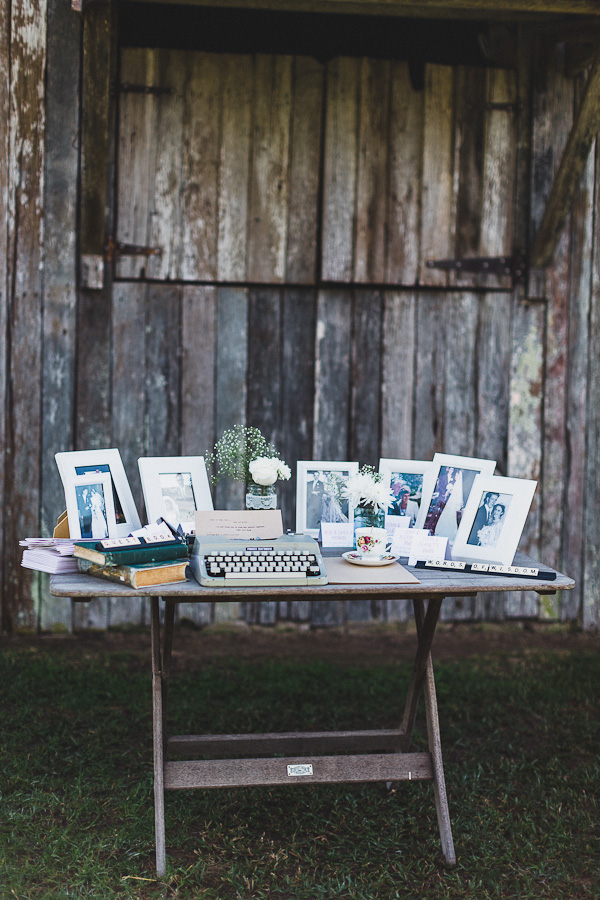 "The whole wedding was the creation of what I had dreamed of for many years (and had pinned on my Pinterest board.  I had heaps of ideas, Tom chose the best ones and my Mum and Dad helped make them a reality.  All of our friends and family were involved in the planning by collecting vintage bits and pieces in the lead up to the wedding."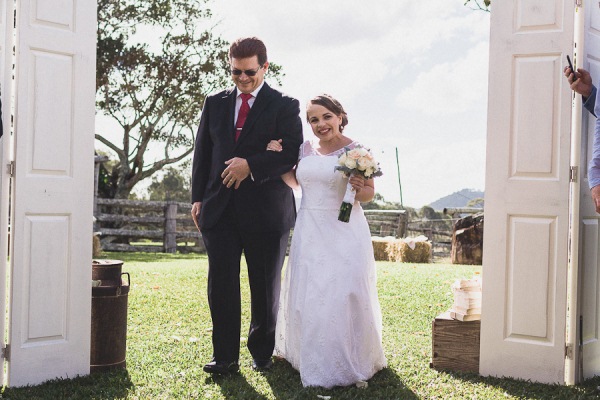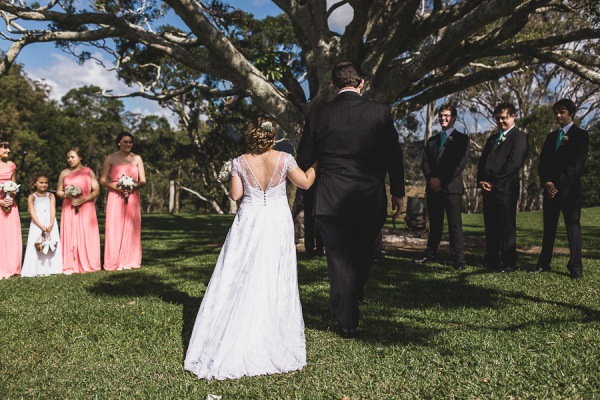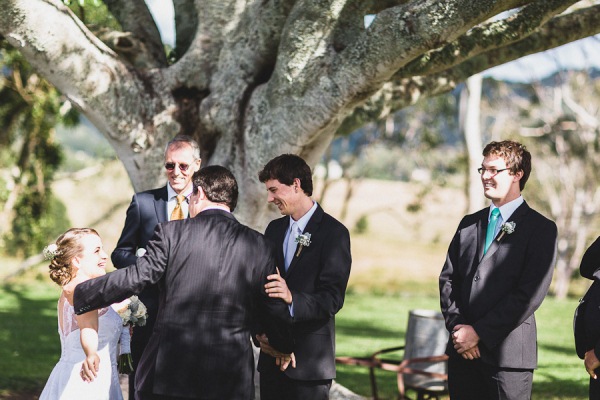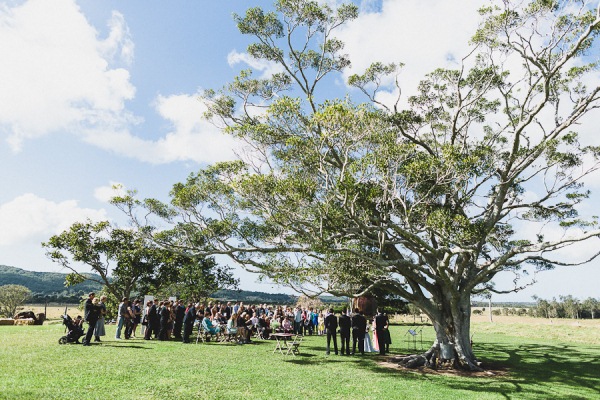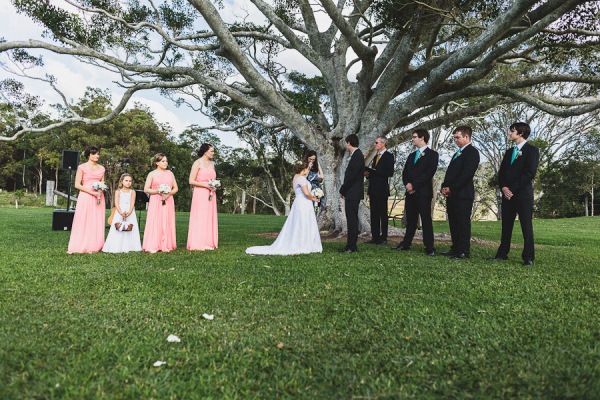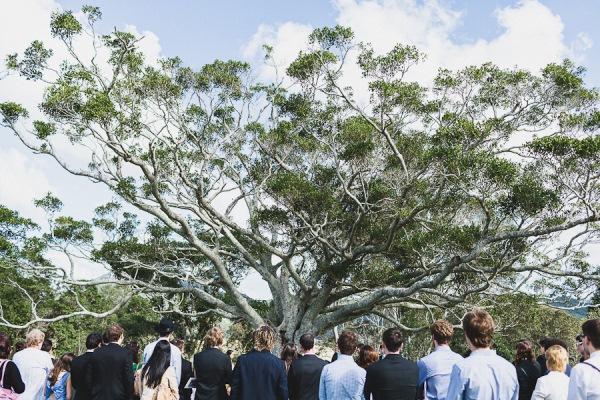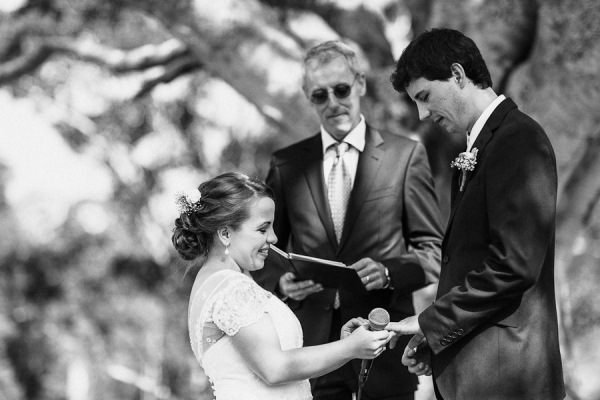 "We knew very early on that we were going to get married – we probably decided about six months in but knew we had a lot of growing and learning to do first."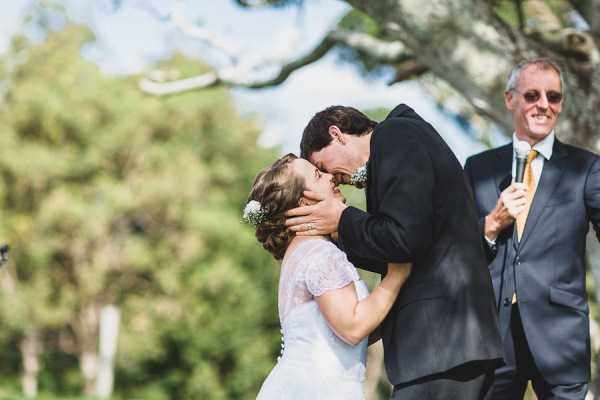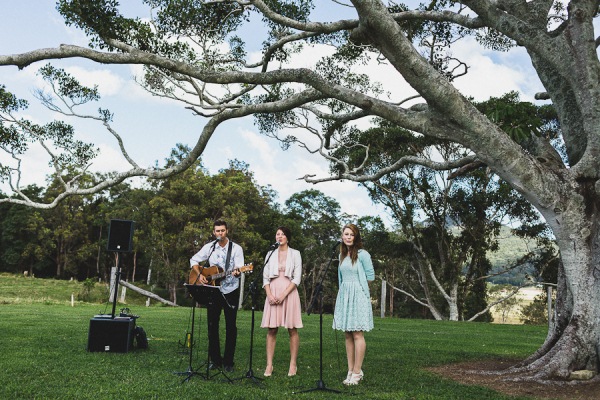 "During the signing of the registry, Tom's two sisters sang for everyone and between the ceremony and reception our friends from church provided wonderful live music for everyone to enjoy."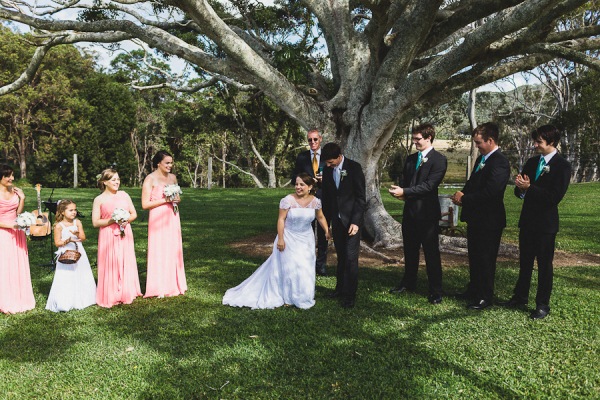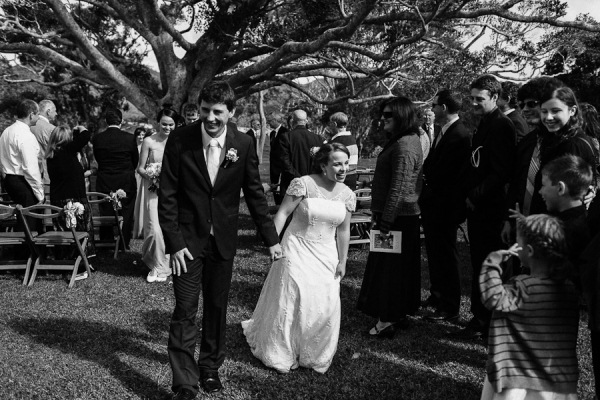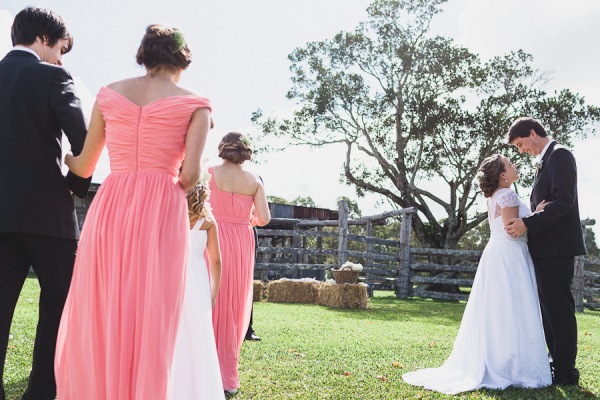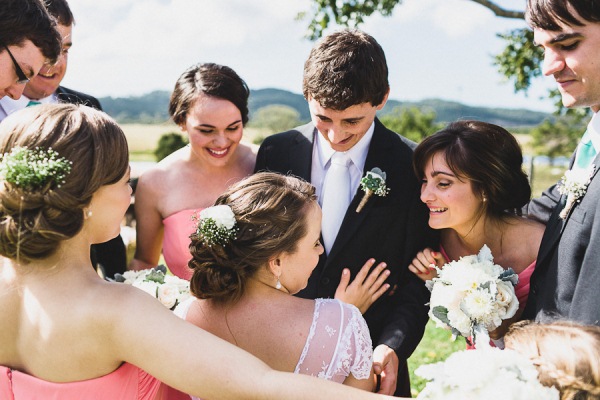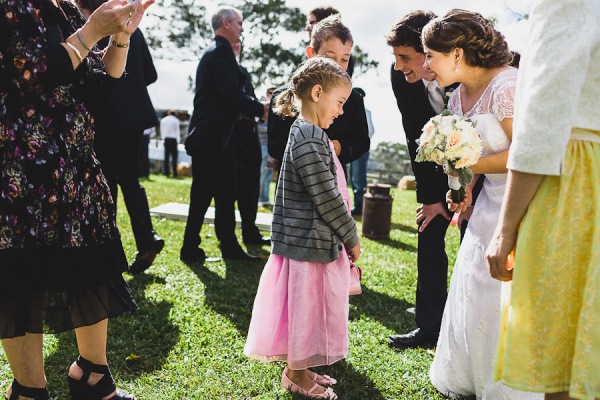 Wedding lawn games for a fun garden party, hired from CL Weddings and Events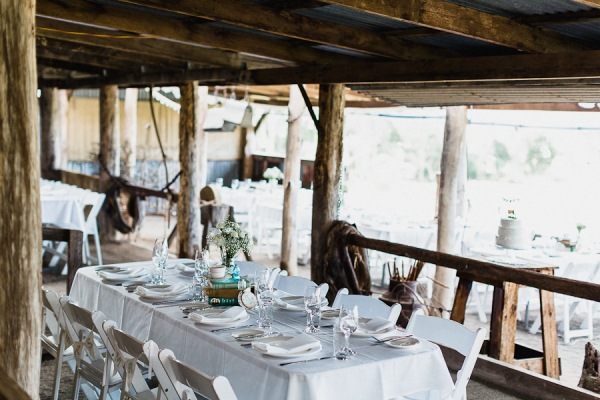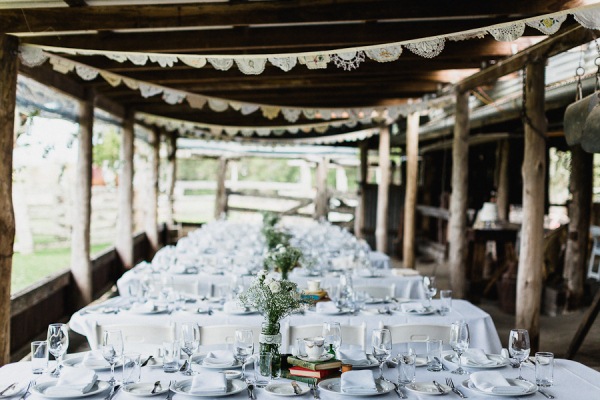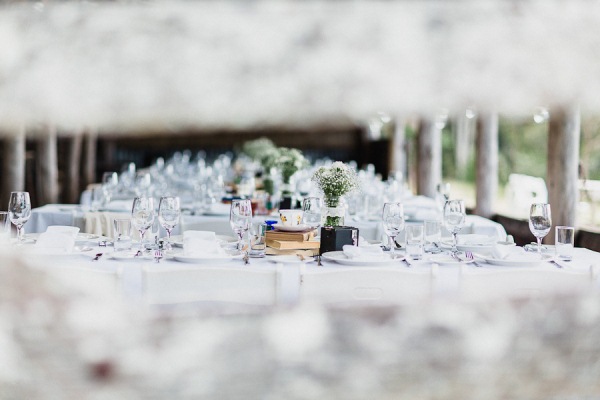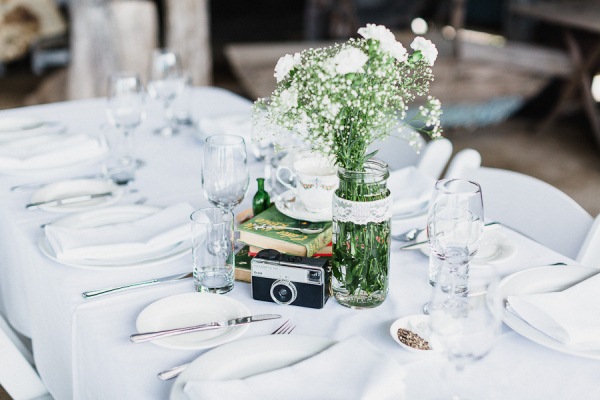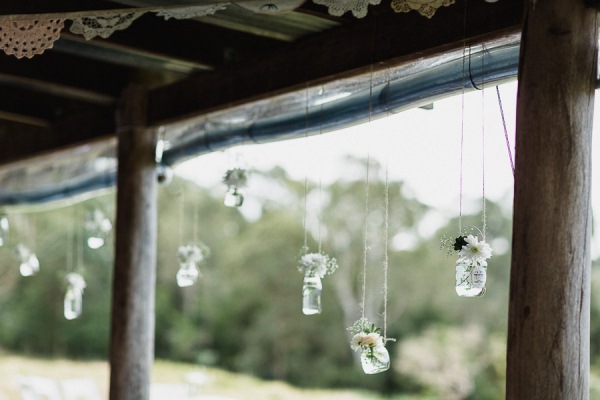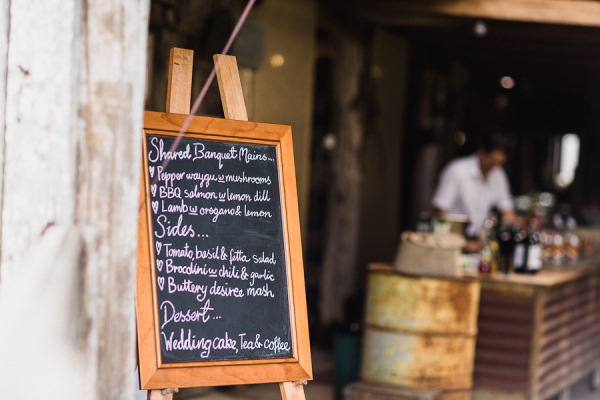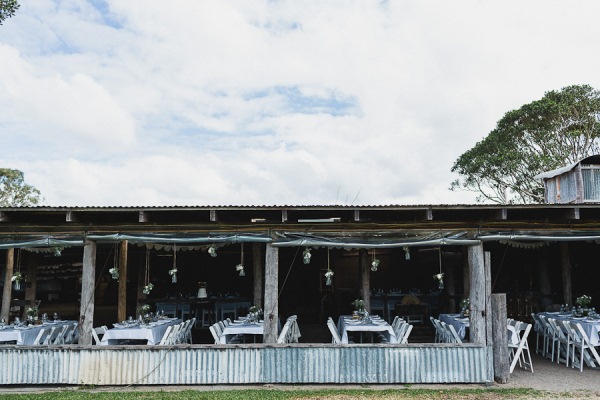 Wedding Secrets Revealed
Bridal gown: Made by a local friend, Lisa Cox. My Mum and I designed the dress and chose the lace and satin together.  We bought the material from the Fabric Collection 
Accessories: My earrings were from Myer, I made my own hairpiece with fresh flowers and my garter (original venetian lace) was borrowed from a lovely friend who wore it on her wedding day.
Shoes: My shoes were little blue heels (my something blue) from eBay.
Bridesmaid dresses: Casar Elegance in Queens Street Mall 
Bridesmaids' accessories: Earrings from Myer and shoes from eBay also. Clutch bags were handmade by me and cardigans were bought from a small shop somewhere…
Flower Girl accessories: Dress and shoes from Light in the Box  and hair piece from Summerblossom
Groom's suit and shoes: The boys bought their suits and shirts from Roger David at DFO (big savings!) and used their own belts and shoes.  We bought their ties and personalised cufflinks form DFO also.
Rings: My stunning engagement ring and our wedding rings were designed and hand-crafted by my Uncle, Peter Drane, who owns Diamonds of Distinction in Buderim.
DIY: Our styling, all flowers, table decorations, signs, table centrepieces, doily bunting, wedding favours, stationery, and cake. For their bombonieres, Katie made macarons in three flavours and packed them in stamped glassine bags from Etsy.
Number of Guests: 90
Total Cost of Wedding: $20,000+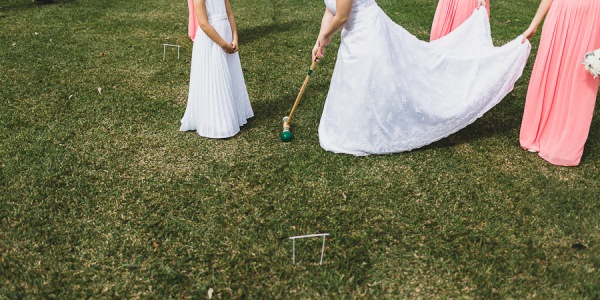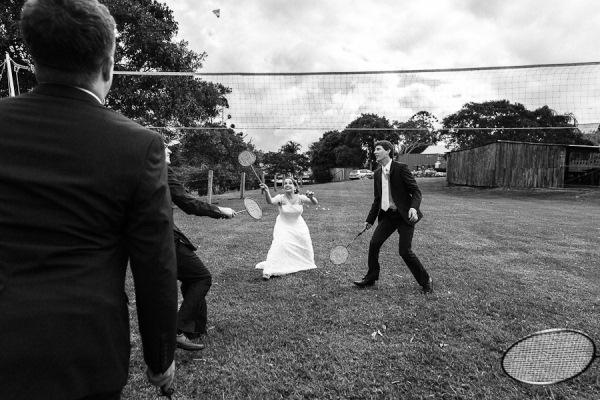 "We replaced a traditional dance with a game of badminton in our wedding attire."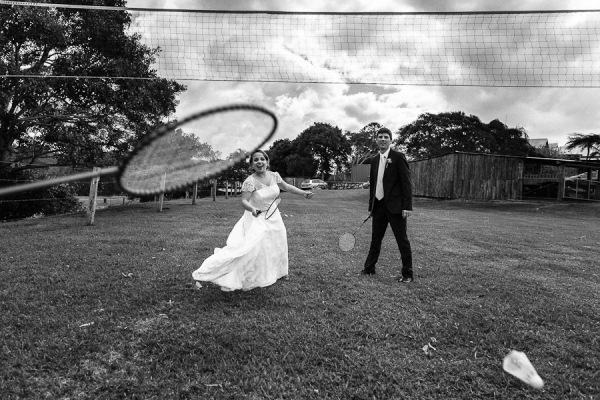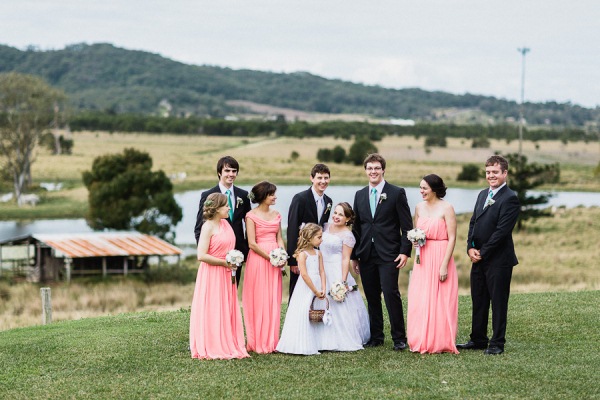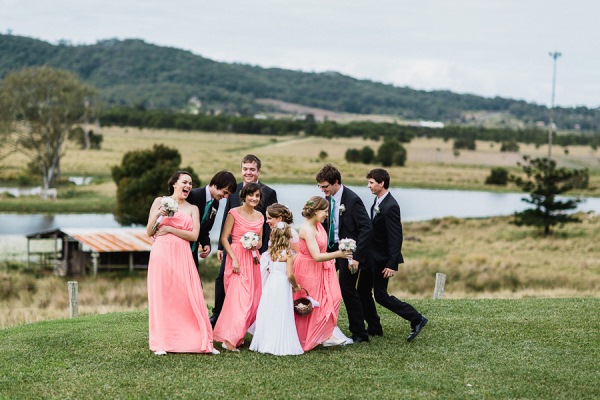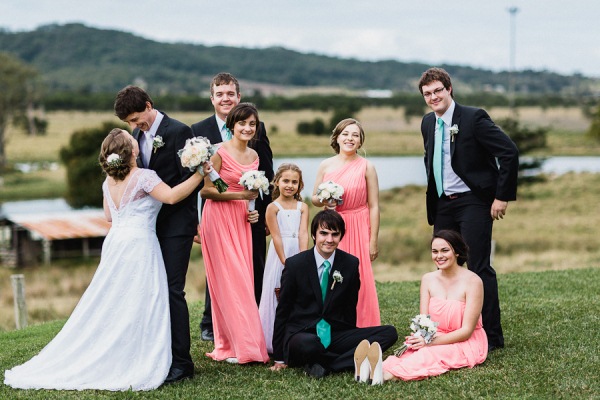 "I had my sister and my two best friends as bridesmaids and my youngest cousin as my flower girl and Tom had three of his best mates as groomsmen."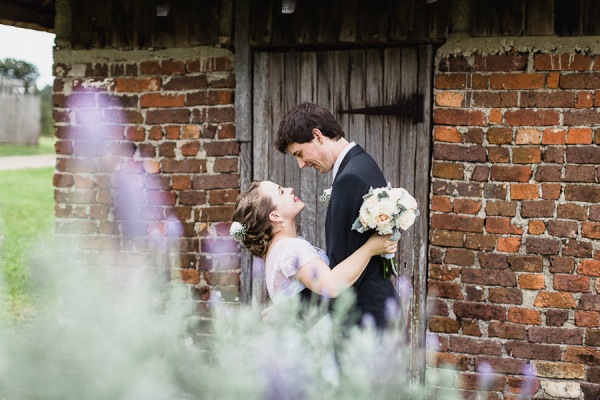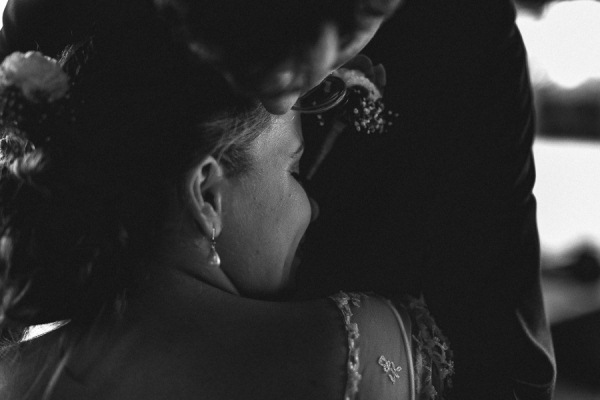 "We share many values – we share the same faith, we love friends and family, we love sharing food and we love a great bottle of red wine."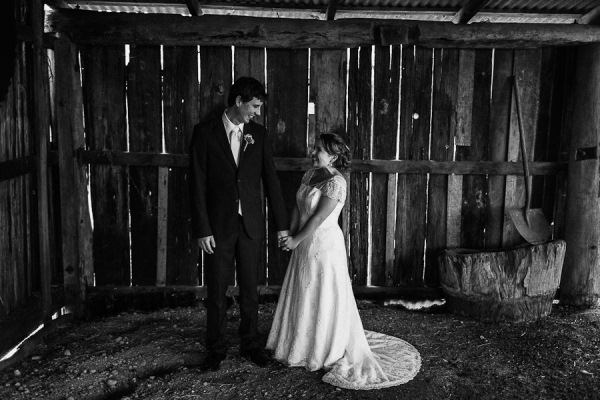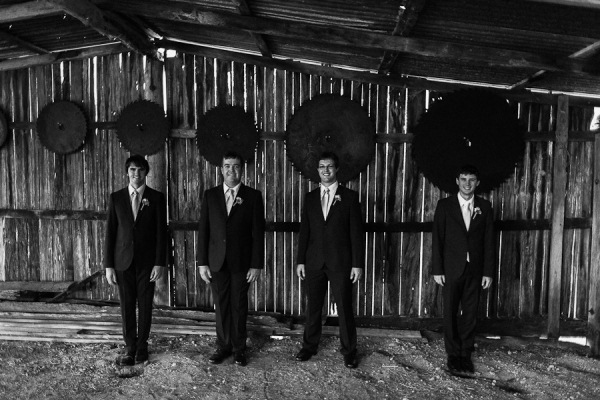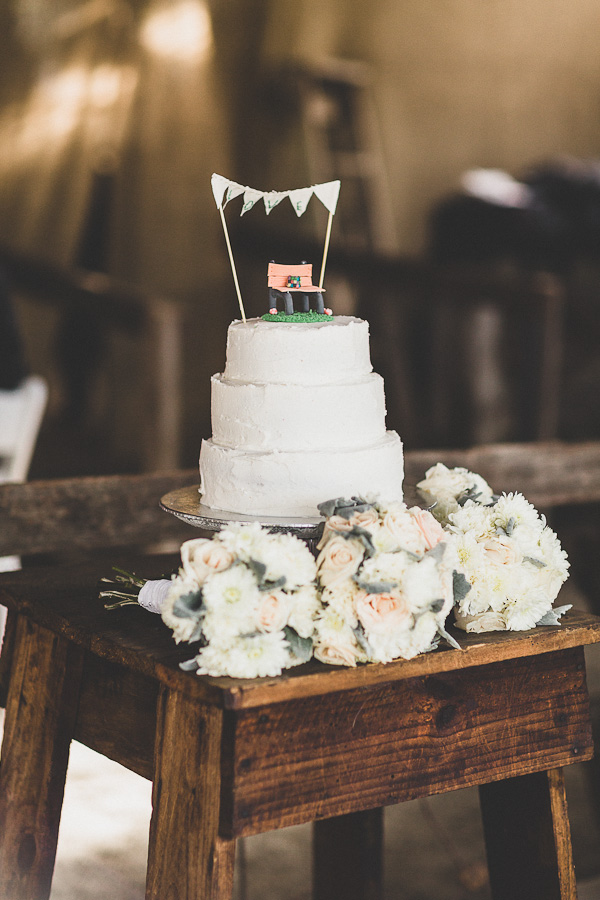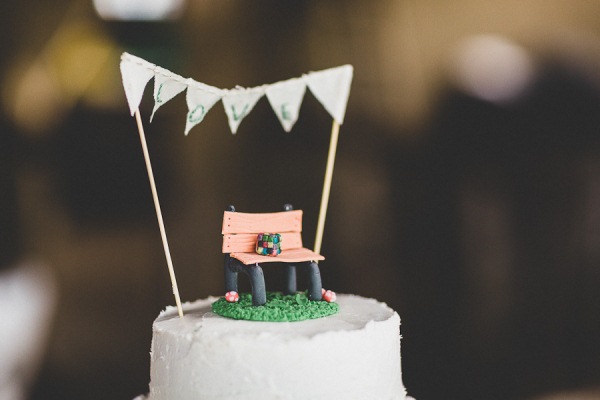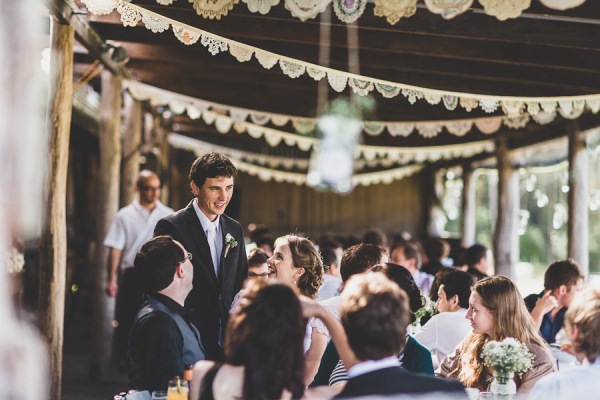 "Our priority when planning our wedding was the commitment we were making too each other.  We dedicated a lot of time to pre-marriage counselling and spent many hours with wonderful couples who have been married for many years.  We tried (and continue to!) soak as much wisdom out of these couples who have been through so many joys and struggles in their lives."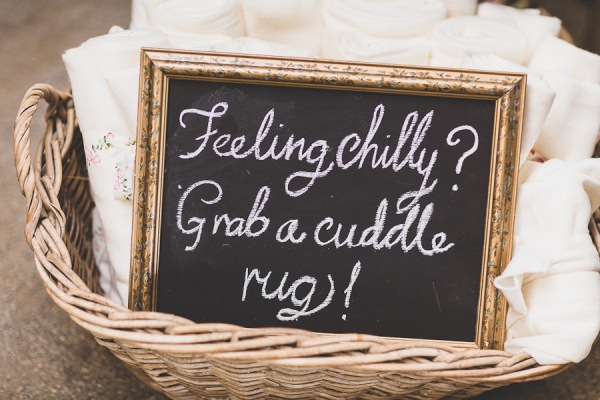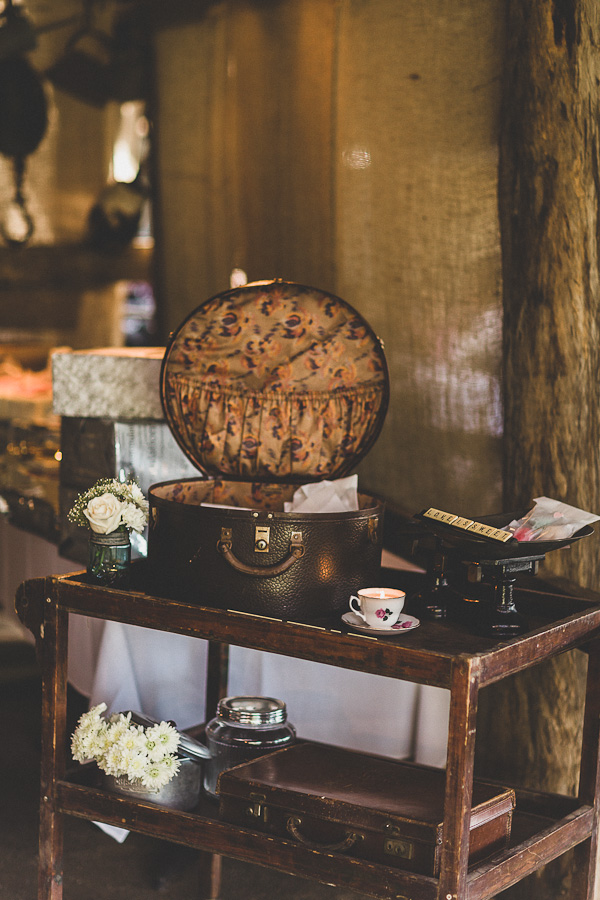 "I wanted to use as many of the items that I already owned as possible.  I love collecting eclectic vintage pieces and already had a large collection of jars, cameras, books and nick-nacks before we were engaged.  We were after a young, fun, relaxed, vintage vibe which we found really easy to create at Yandina Station."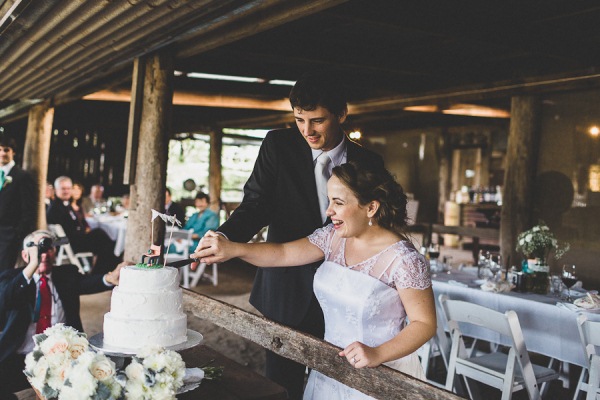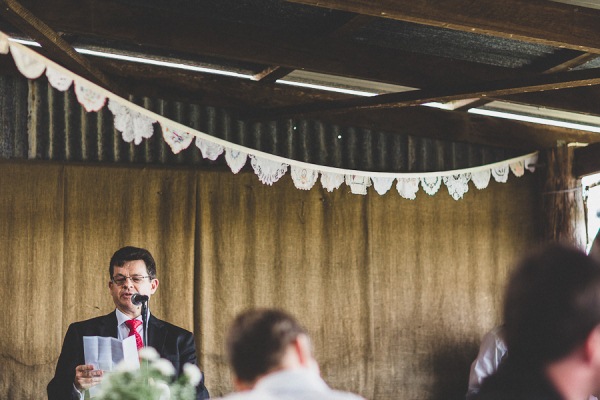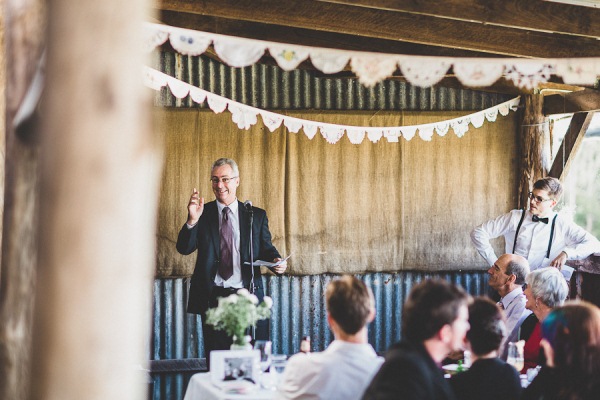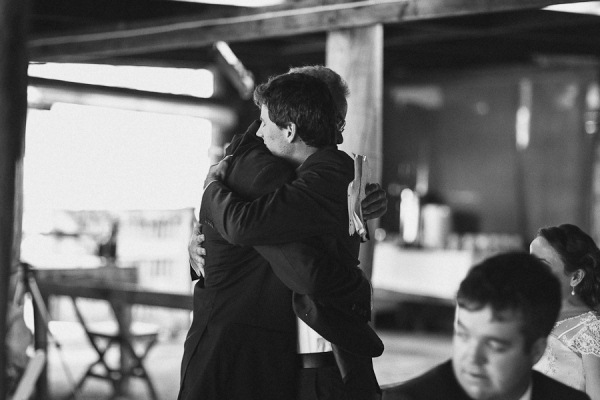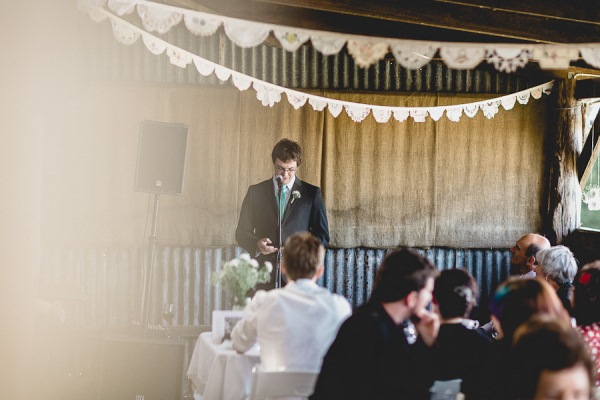 "At the reception, Tom presented a speech he had secretly written for me listing his 'everyday vows' which included letting me put pretty things up around the house, always saving the last TimTam for me and a promise to never leave his smelly soccer gear in our room."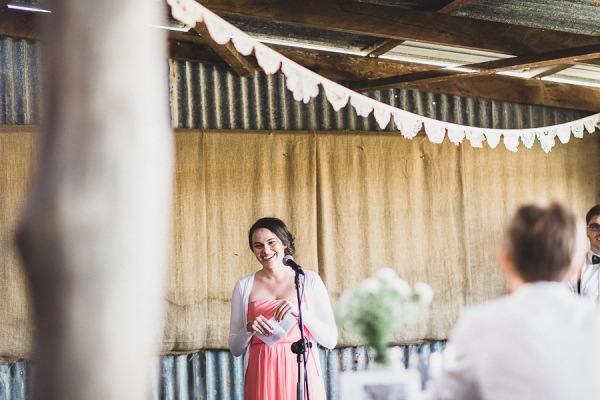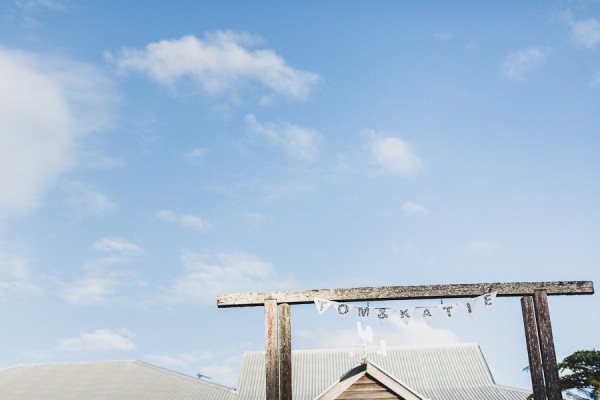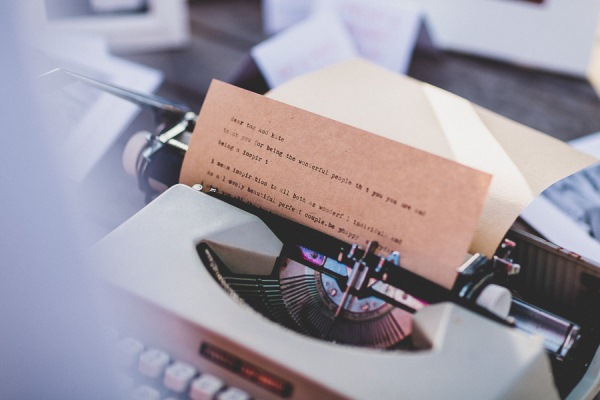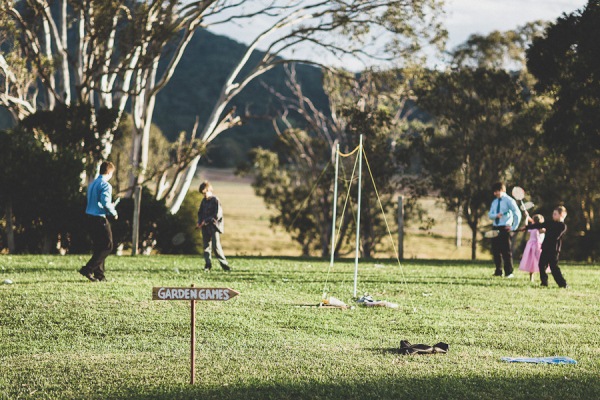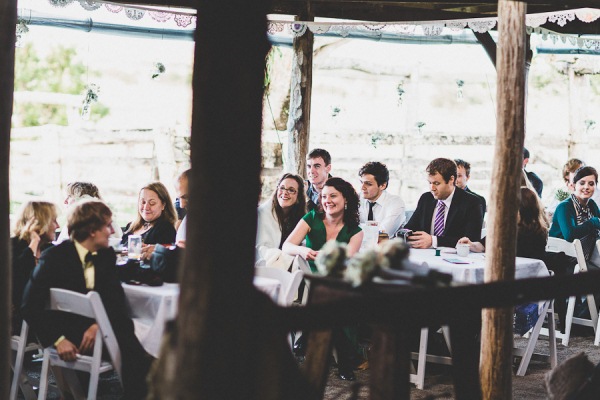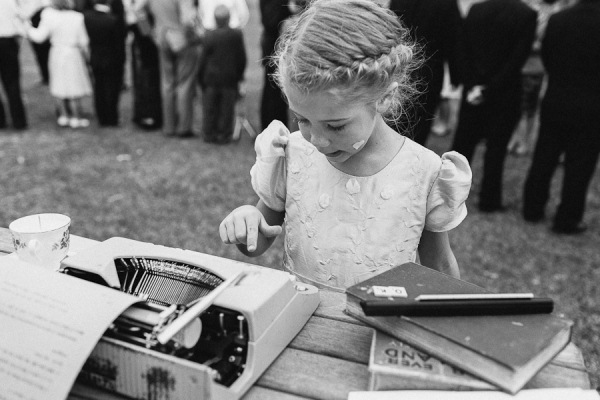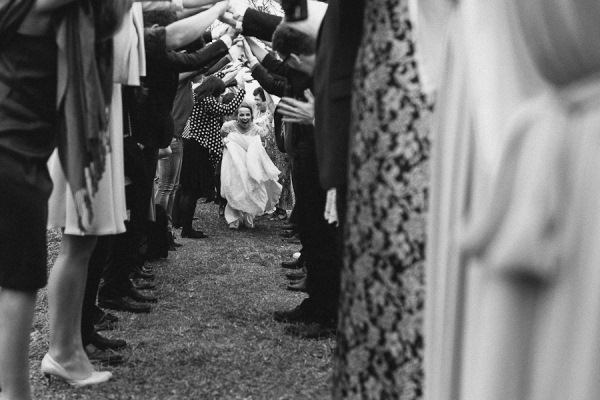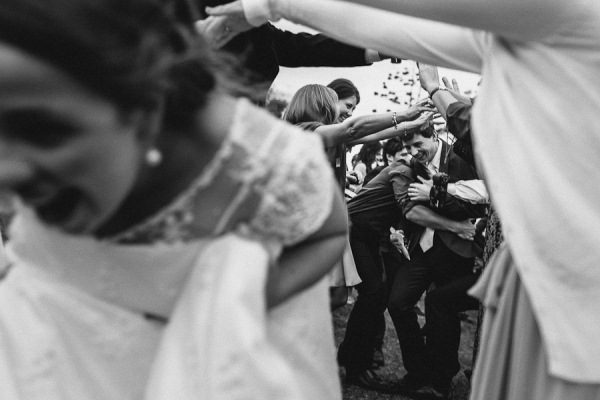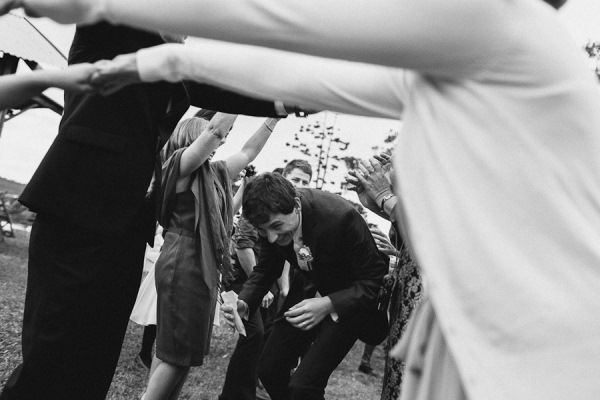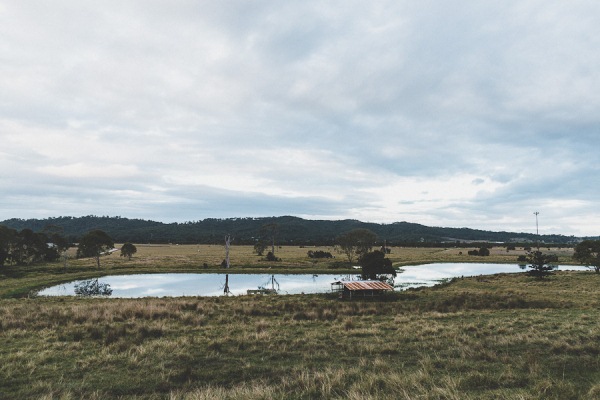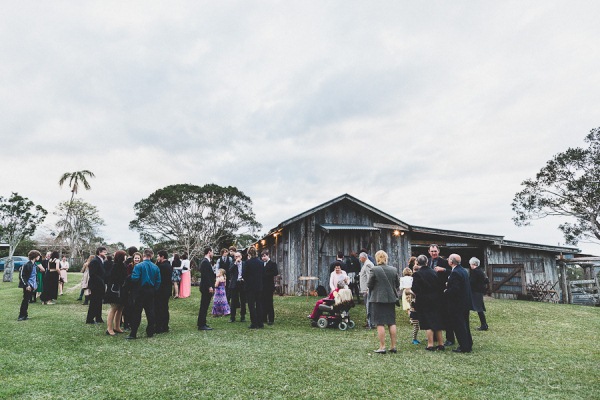 A-listers
Venue and catering: Yandina Station
Makeup Artist: Pru Edwards
Hair Stylist: Hair by Nicola
Rentals: Croquet, bocce and typewriter from CL Weddings and Events
Photographer: Jeremy Beasley / Gift registry: Myer / Officiant: Pastor Simon Ward from Arana Hills Church of Christ
Tom and Katie have almost everything they used to decorate their wedding for hire.