Beduoin Marquee Wedding in Mooloolah Valley
3rd April 2013
Sarah and Flynn met while studying together at the University of Queensland. They found themselves enrolled in a tutorial together. And only each other. They were literally the only two people enrolled in the class. If that's not a conversation starter, I don't know what is. 
Their beduoin marquee wedding was held in perfect seclusion on a private property in the Mooloolah Valley in the Sunshine Coast hinterland. It was a relaxed, no fuss affair with 80 of the couple's family and friends and their gorgeous little baby. 
Enjoy these stunning images below by talented Sunshine Coast wedding phtoographer, Bonnie Jenkins.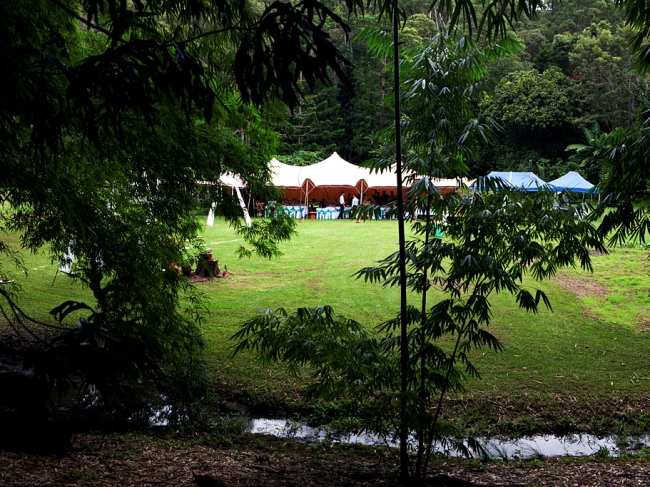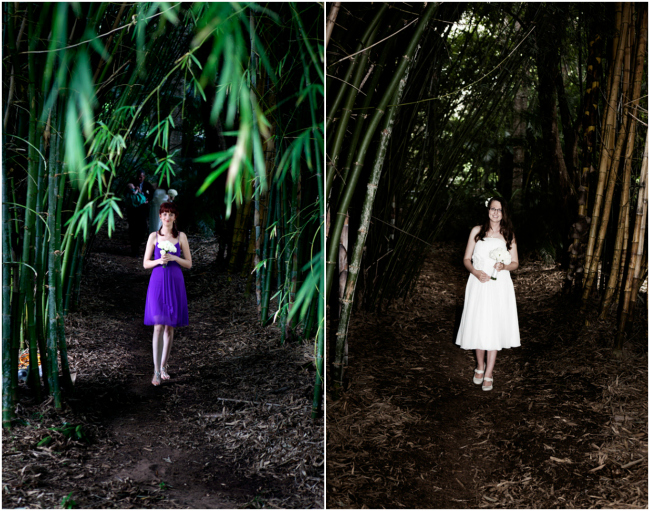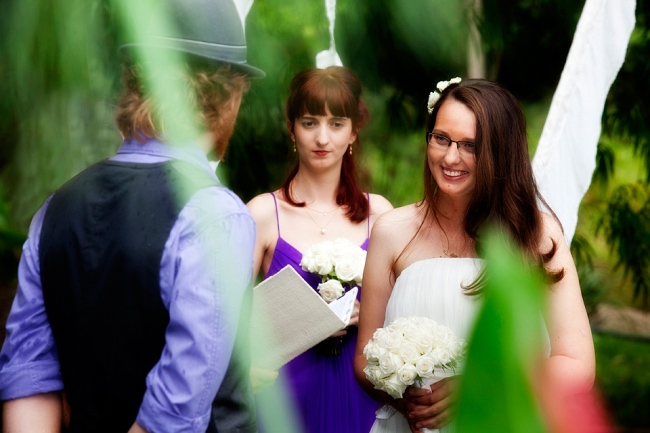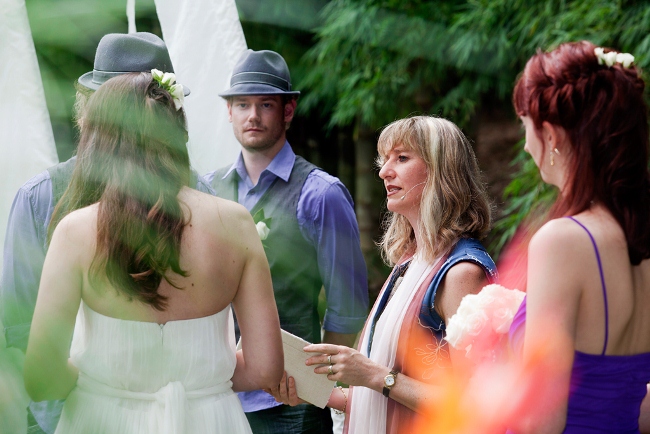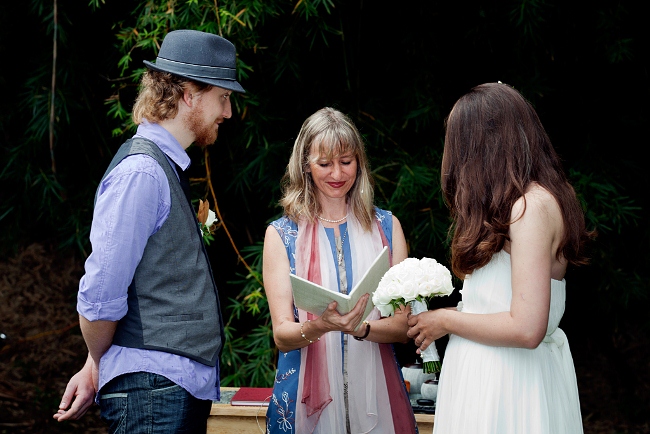 Some beautiful words from Kari, the wonderful celebrant of Kari Celebrations, who always takes the time to get to know her couples intimately in order to present a very personalised ceremony.
"The beginning of Sarah and Flynn's wedding seemed to be drawn out of Middle Earth…with a modern twist. To the strains of Mumford and sons playing Winter Winds, Flynn, the groom and his best man almost skipped down a path from inside an extensive hillside bamboo grove. We could glimpse them between the giant bamboo stems.  On arrival they handed a flower to each guest from a basket of hand-picked garden. 
The music changed to La Valse de Amelie, the mood became more feminine, and through the bamboo we saw a father and daughter strolling casually through the bamboo grove, she on his arm, and with baby Aoife in Granddad's arms dressed in nymph green.
Flynn and Sarah met way back in about the year 1485 AD. But it wasn't until 1710 that Flynn managed to ask her out!  You may be confused by the dates here.  But the bride is not as old as you may think!!
In explanation, Sarah and Flynn were the only two students in a University tutorial class about British History 1485 – 1710.  So you can see it took Flynn a a few hundred years of history and only after the final exams, to realise that he had to do something if he was going to guarantee seeing Sarah again. He managed to invite her on a date.
Amongst other things Flynn inspired by the great poets promised to "swim across the milky way and enjoy the infinite array of stars and planets and horsehead nebula……Everything I am and everything I have is yours, for history AND eternity."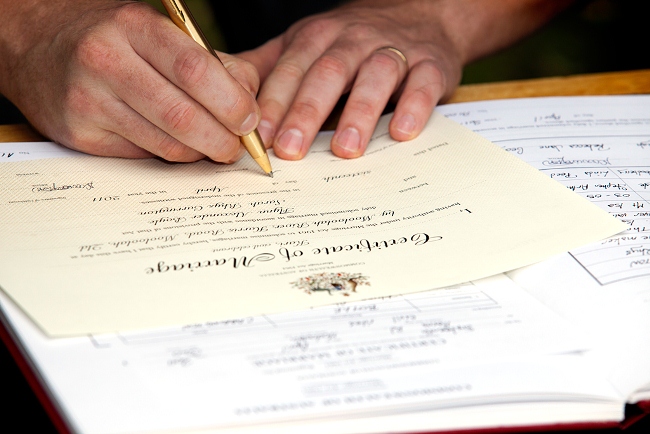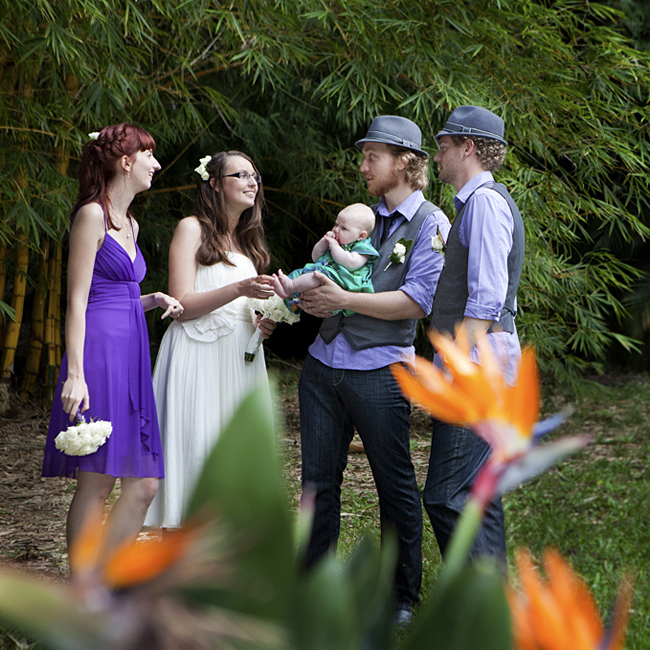 "My tip to other brides – don't wear a strapless gown if you are carrying a baby around."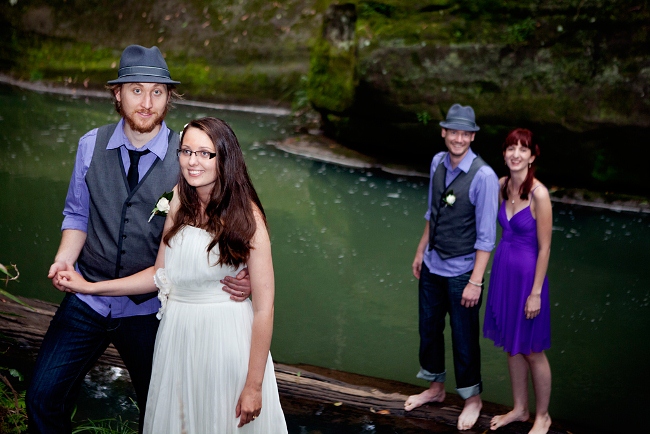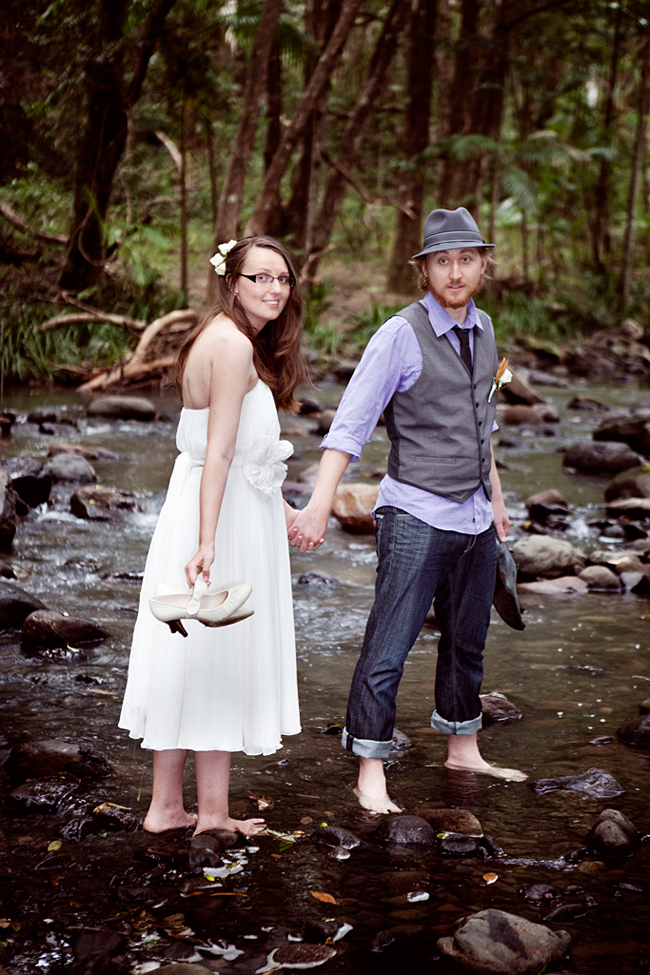 "I wanted a vintage, country theme but we were planning it after moving to Victoria so it soon became what can we find on the internet"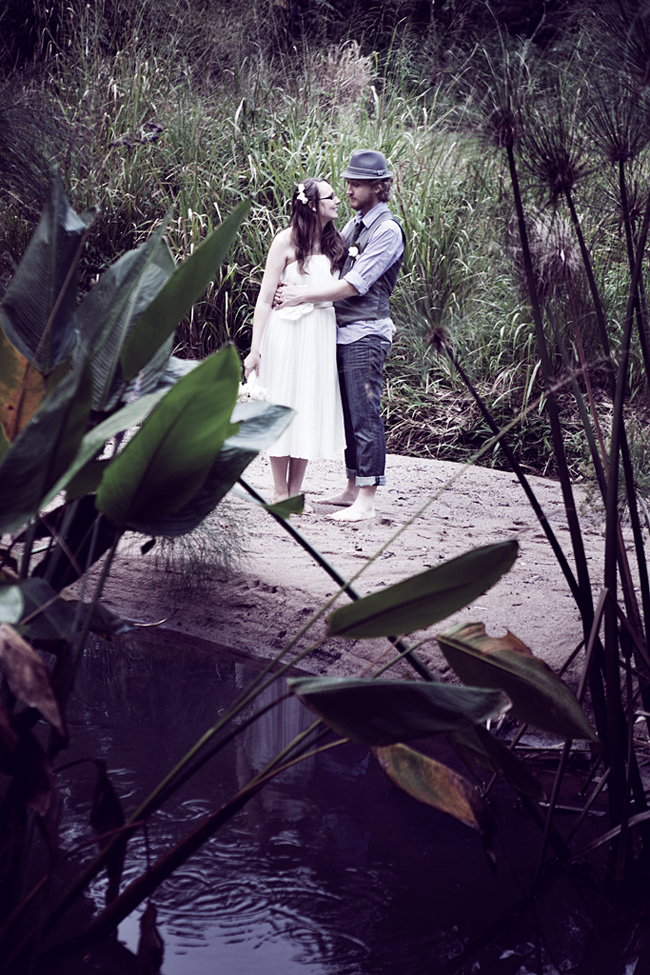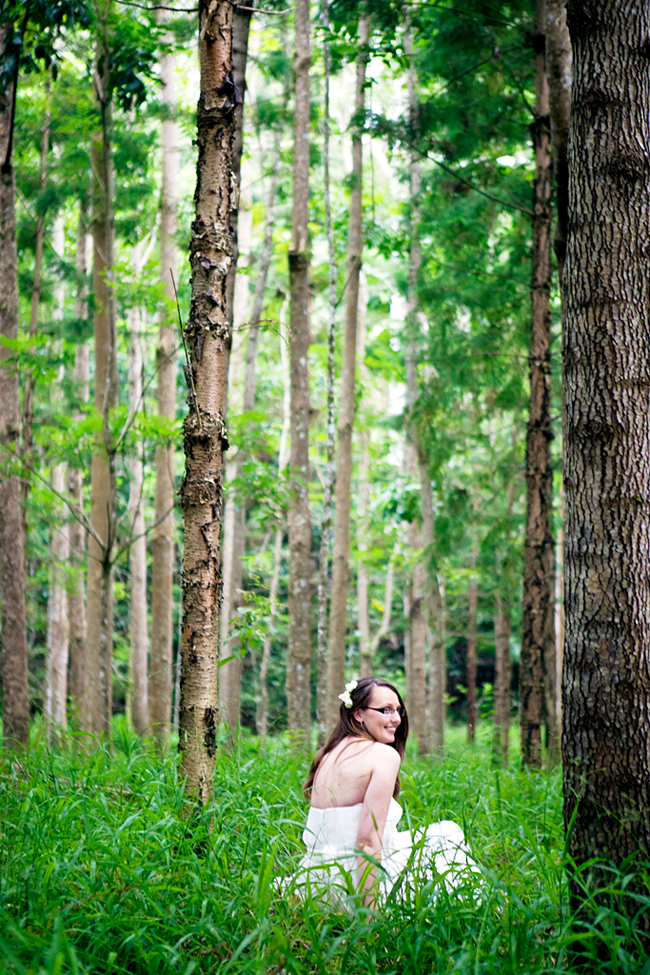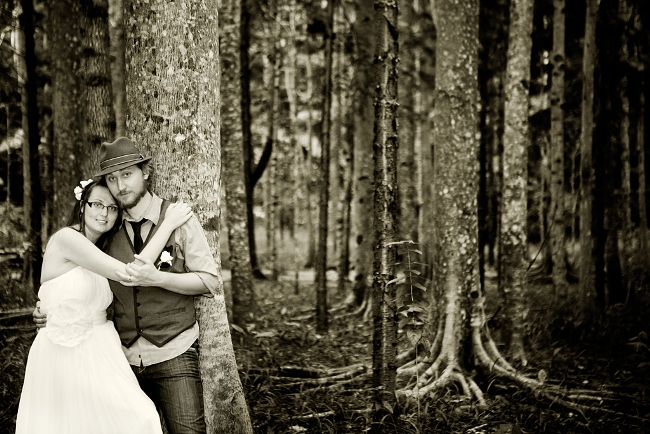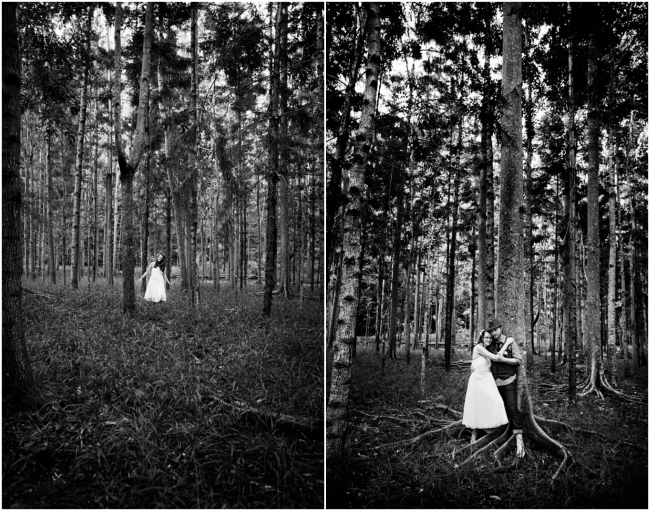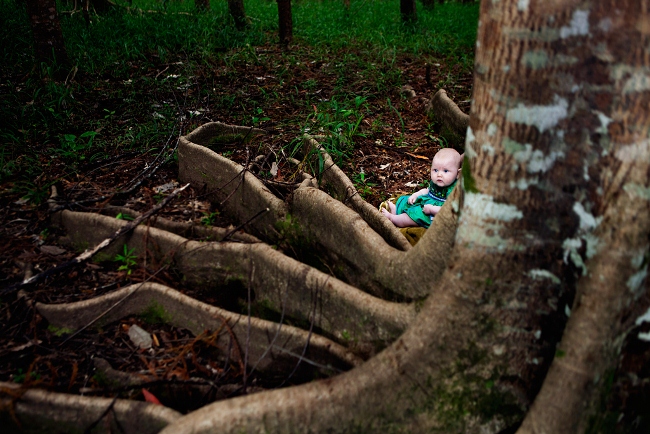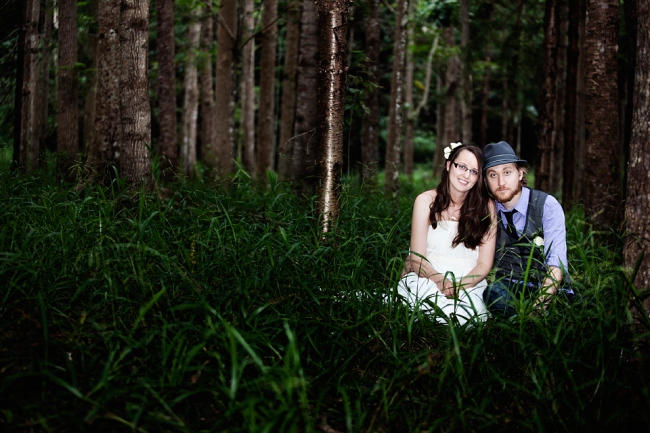 Wedding Secrets Revealed
Biggest splurge: The marquee. I didn't want a big tent and I saw the bedouin type tents on the internet and was sold.
Best bargain: Probably my wedding dress I was about 6 months pregnant and freaking out that I wouldn't have time to look after the baby was born so I bought one online through etsy.
Bridal gown: Etsy, I paid around $500 including postage from America
Accessories: Etsy
Shoes: Wittner, $60
Bridesmaid dress and accessories: It was a dress Bec already had, same for the accessories
Groom and best man's suits and shoes: Vest from Country Road, hats, jeans and shoes from stores in Smith Street, Melbourne.
DIY: I made the invitations, place cards, thank you notes, and did my own makeup. Flynn's mum did the huge flower displays and bali flags (as well as organising everything).
Photographer: Bonnie Jenkins
Celebrant: Kari Celebrations
Number of guests: 80
Wedding budget: $13,000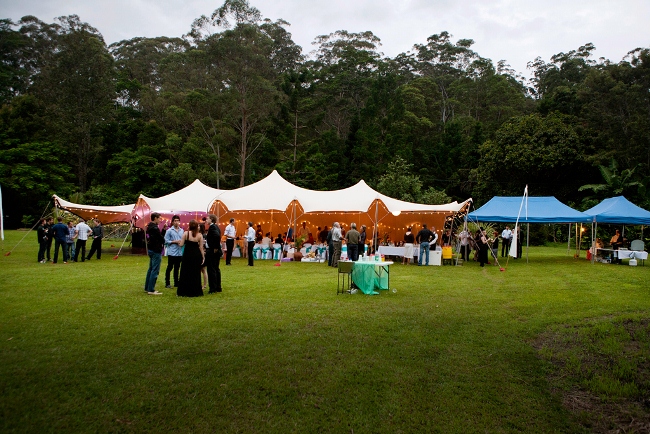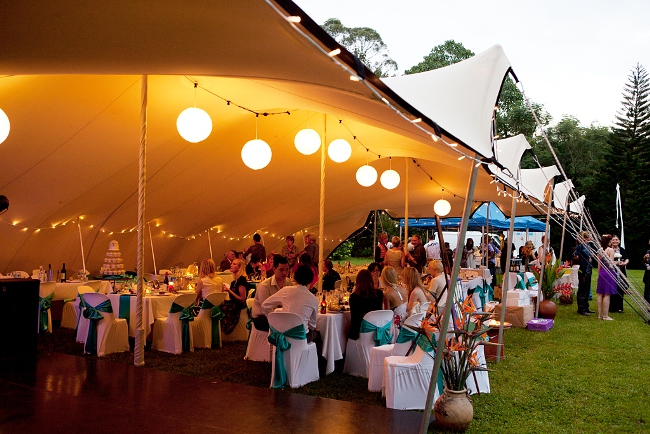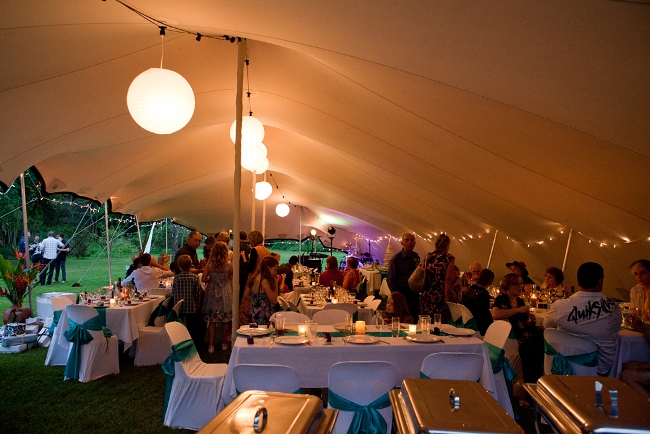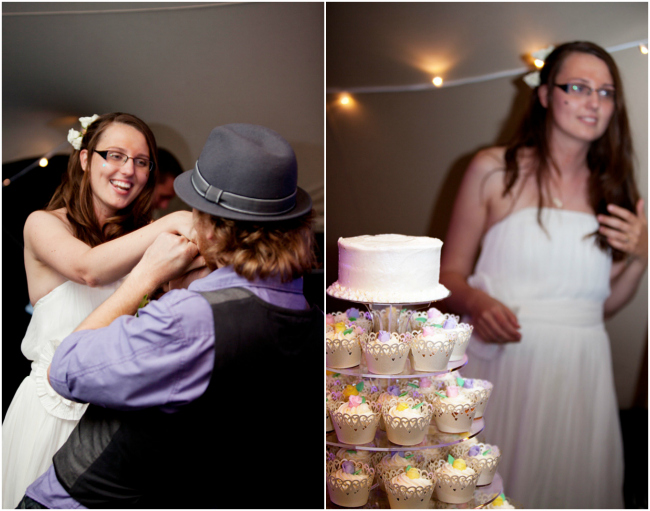 Everyone helped out setting up the decorations, picking up and setting up the cake. Lots of Flynn's mum's friends lent items that we used as decorations"