Chambers Island Wedding
29th May 2013
In a low key beach wedding as relaxed as they are, Katreena and Shannon were married with 90 of their closest family and friends bearing witness and having a fabulous time while they were at it. Starting their day at Point Cartwright in a wedding ceremony on the beach including a water sharing ceremony, which symbolises the linking of lives with each other and the changing of tides and ocean. 
Their wedding day included a frantic search for some missing rings they are still unsure whether or not should be blamed on the groom or the best man, but to them this just added to the character of their perfect Sunshine Coast wedding day! 
After their ceremony, they and their guests walked the bridge over to Chambers Island, Maroochydore, amidst romantic paper lanterns to be greeted on the other side by the welcome sounds of a lone acoustic guitar. Their wedding reception was held at the Maroochydoore Sail Club on Chambers Island. 
Katreena and Shannon's perfect day was captured beautifully by Light and Shade Photography.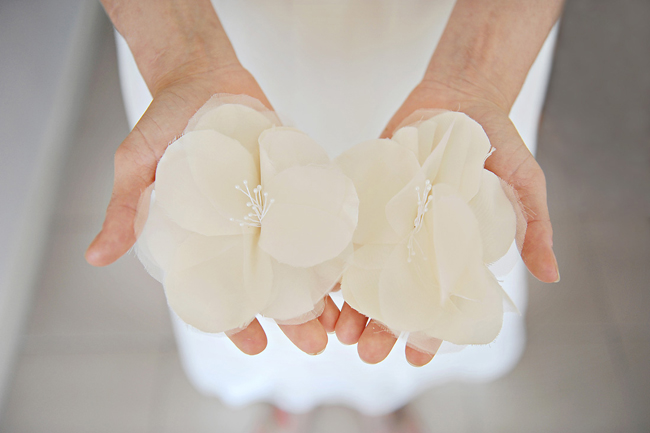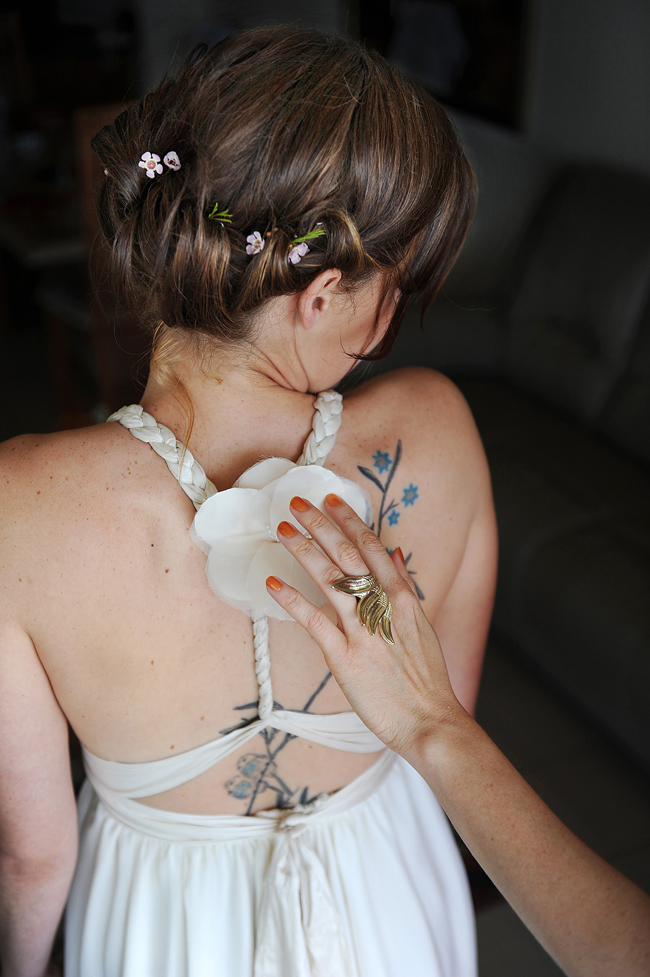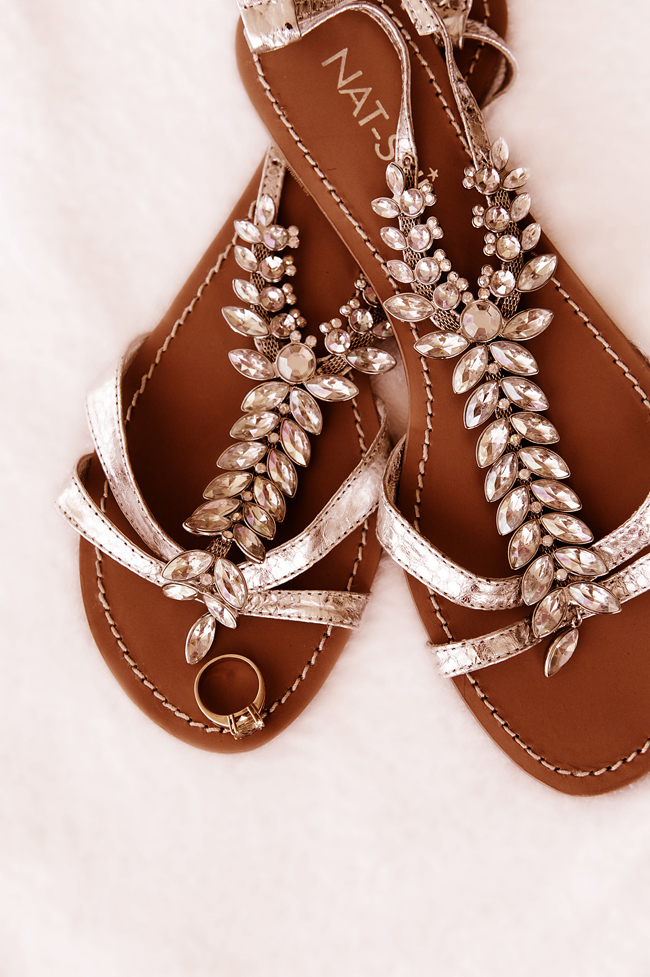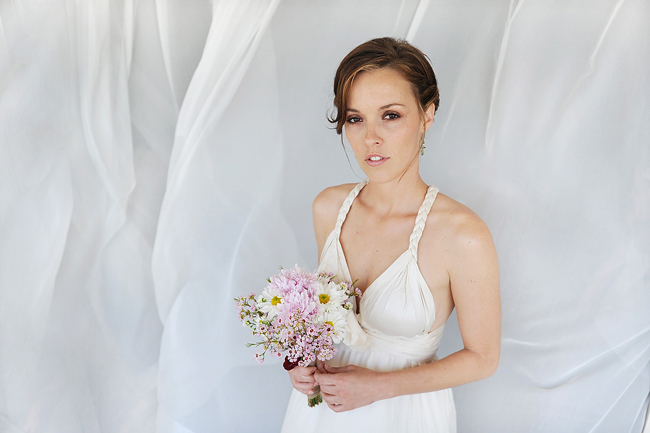 Katreena and Shannon's Hand-picked Team That Made It All Happen
Band: Coverdrive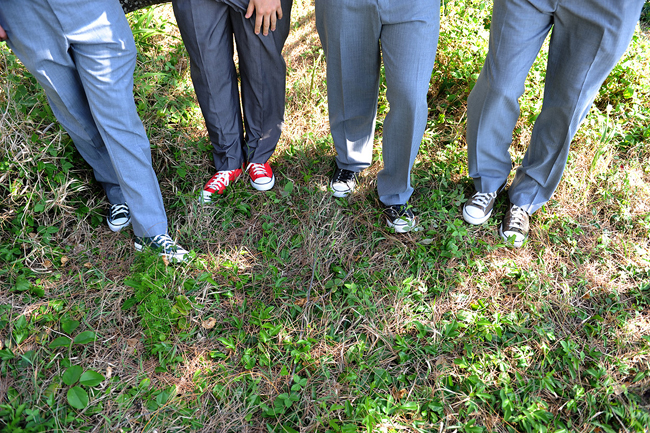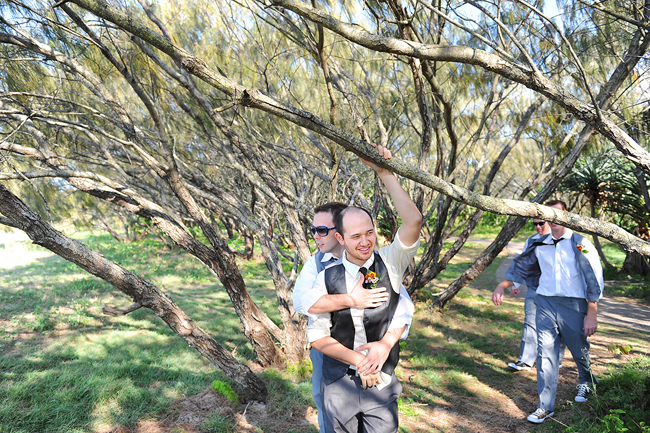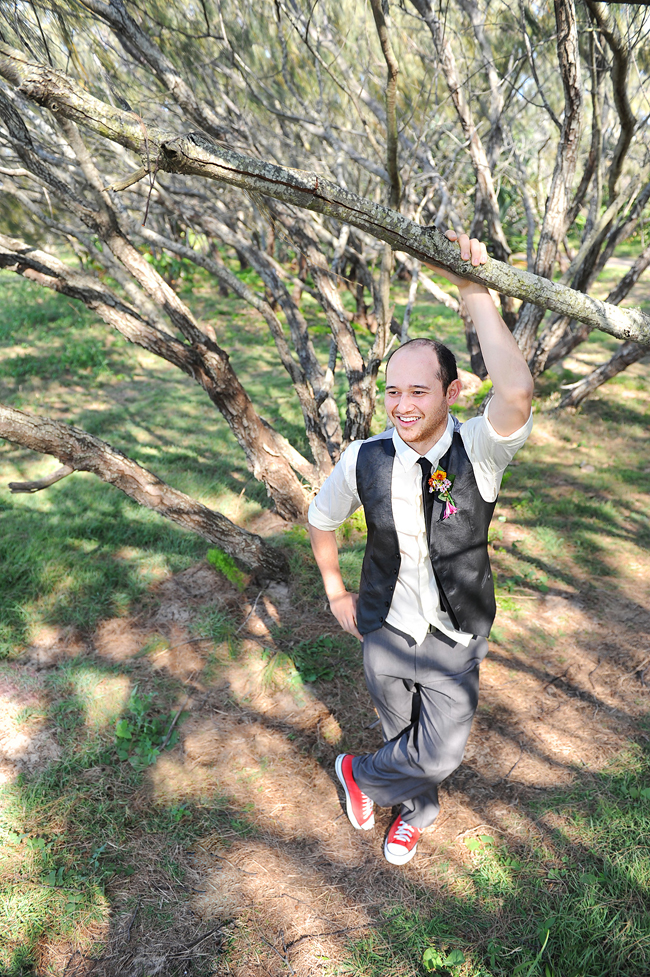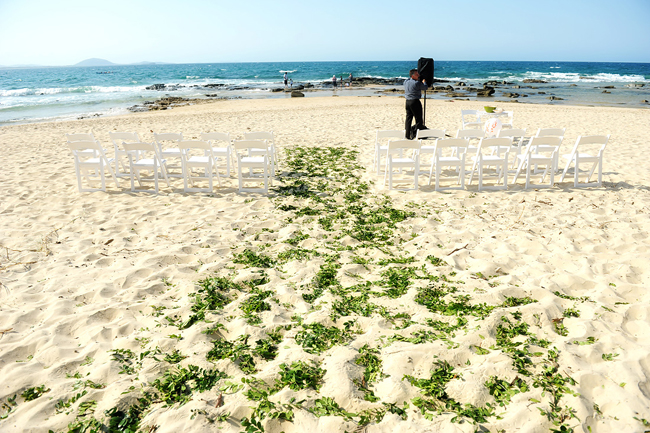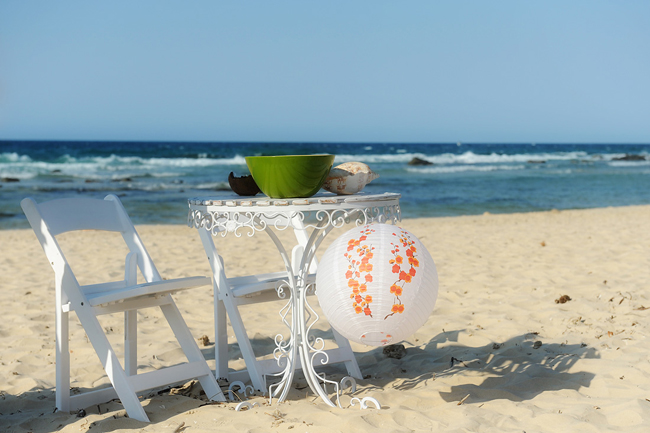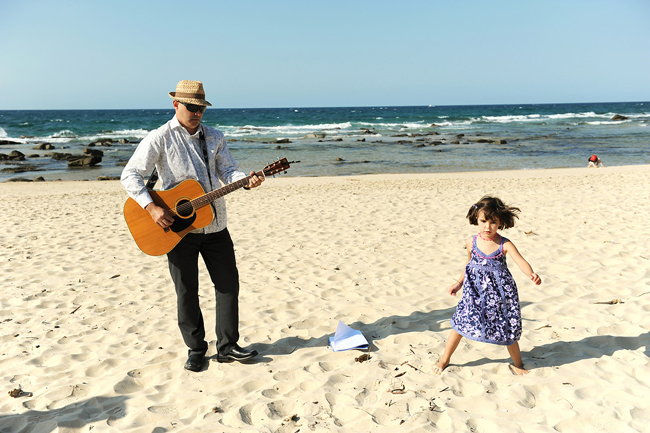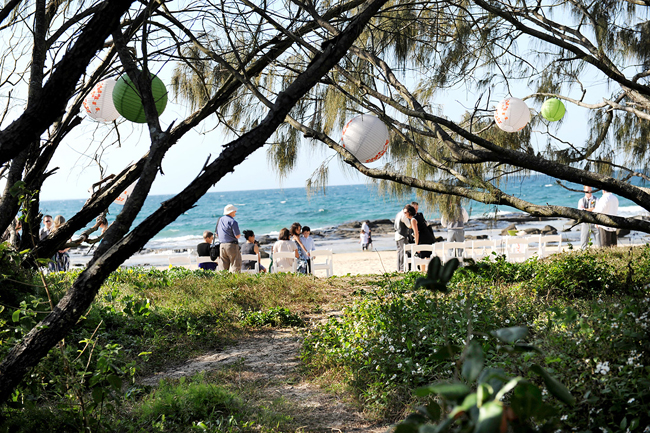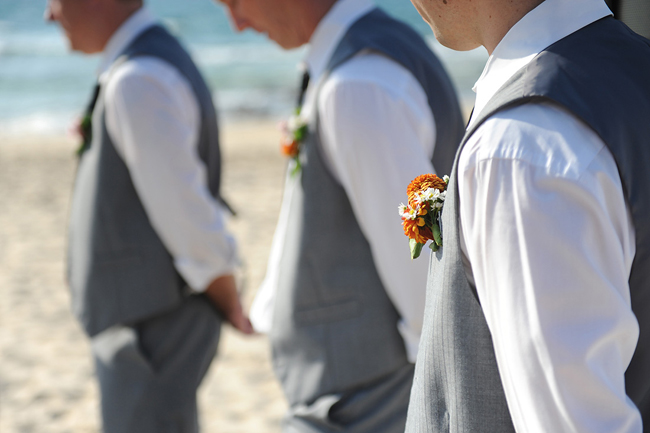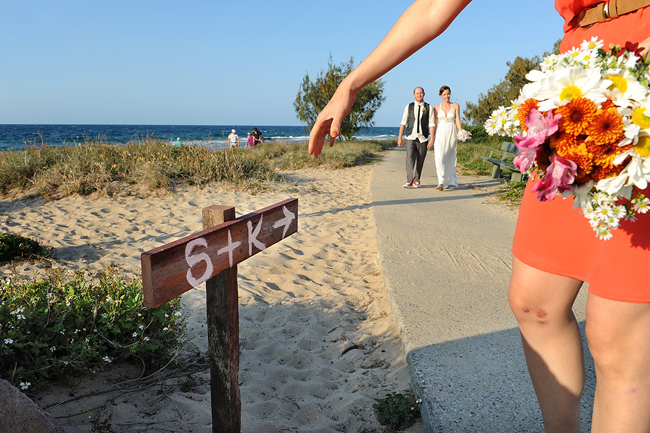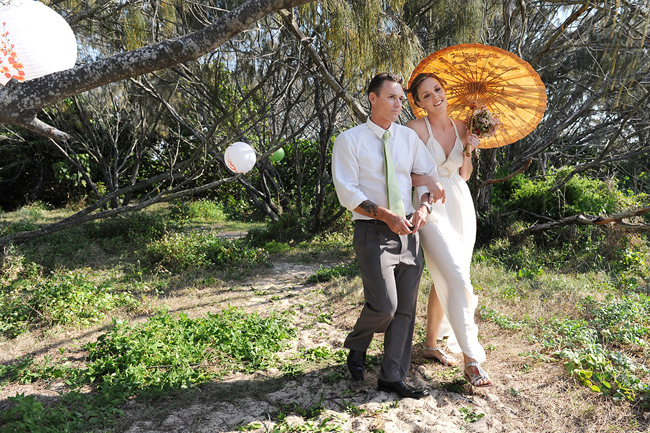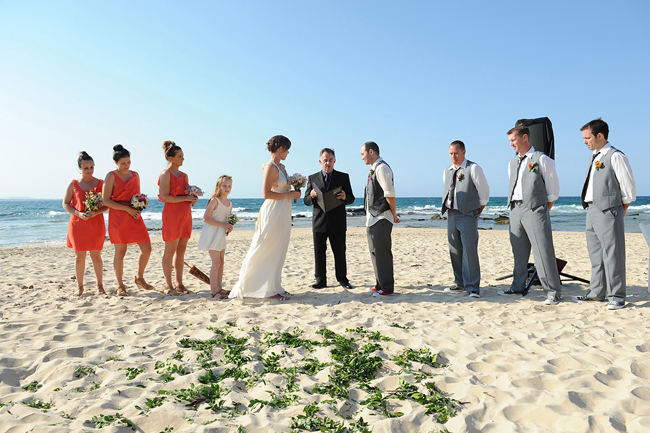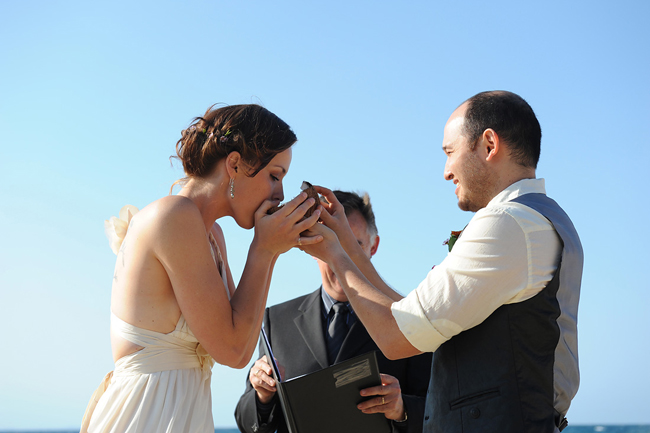 "It was important for us that we had a water sharing ceremony. Also that the day was as relaxed
as we are, that we had a great time, that we could share our day with our favourite people and
that everyone had fun. Our wedding rings were the most important physical element of the day –
dragon and the pheonix with the eternal sun = double happiness."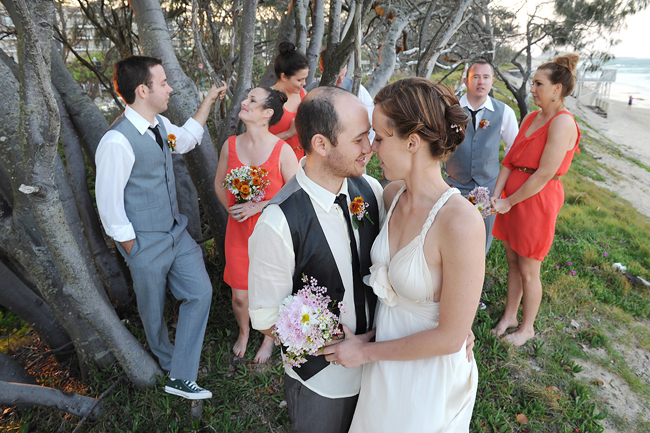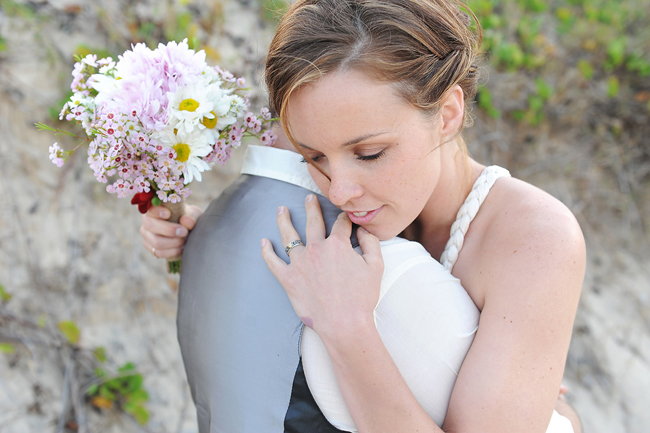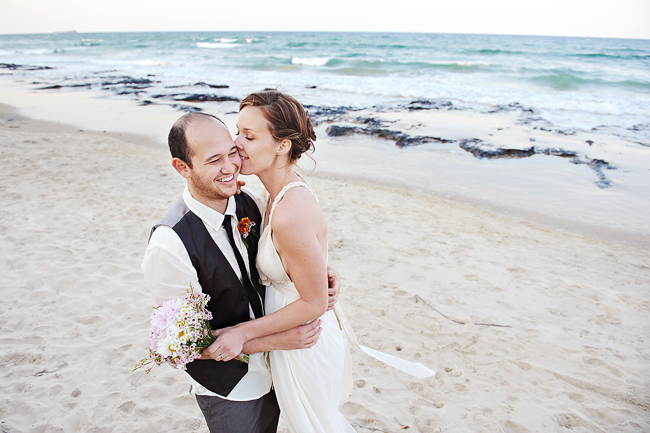 "We have a lot in common, we both love the ocean, animals, being outside, and we share a lot of the same values"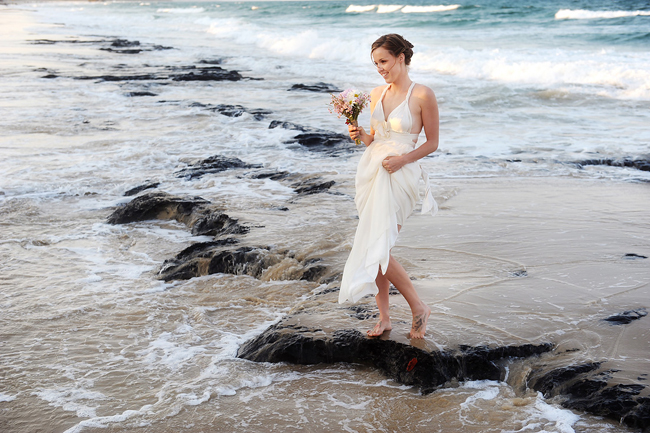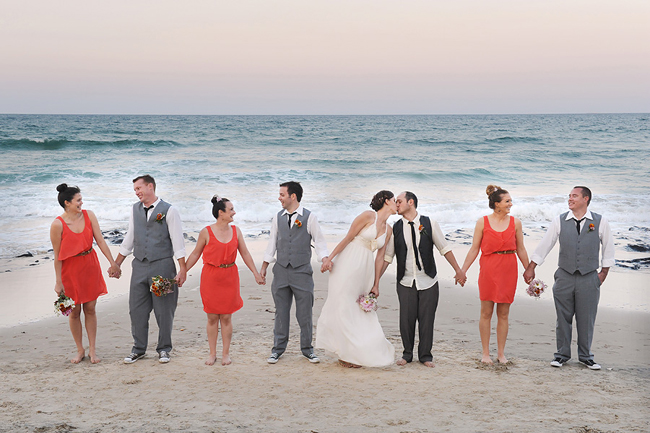 Wedding Secrets Revealed
Biggest splurge: The rings
Best money saver: 
Wedding cake, made by my Aunt, you 
can't beat homemade!
Accessories: From Sorocco at Mooloolaba
Bridesmaid dresses: Myer, $89
Bridesmaids' accessories: From a little stall in Fortitude Valley 
$25
Groom's suit and shoes: Vest by Brave, shirt by Insight, random trousers, Converse shoes
Groomsmens' suits and shoes: Hired suits from Ferrari, Converse
DIY: Cake, favours, hair and makeup, flowers, decorations, transport, stationery.
Number of guests: 90
Wedding budget: $11,000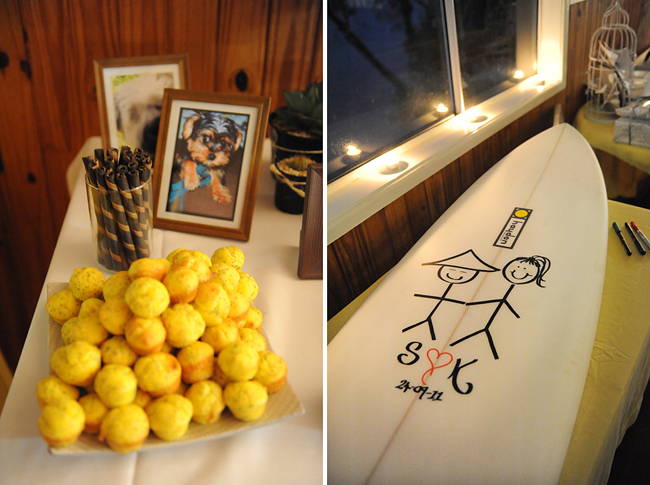 "As a wedding gift a friend of Shannon's shaped a surfboard for us. So we decided to glass it and use it as our guest book, which turned out to be a very cool piece of memorabilia that doesn't just sit unseen on the shelf."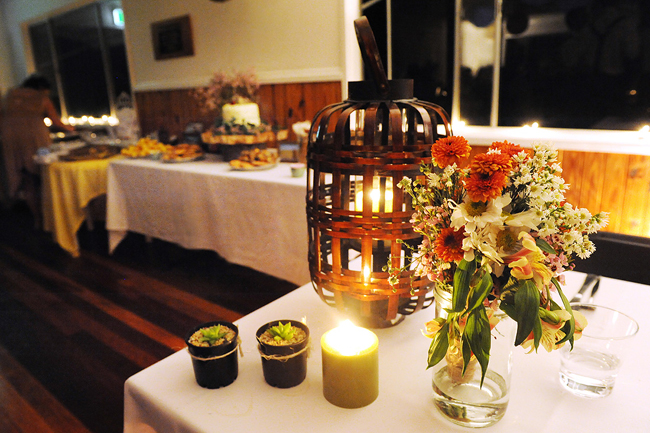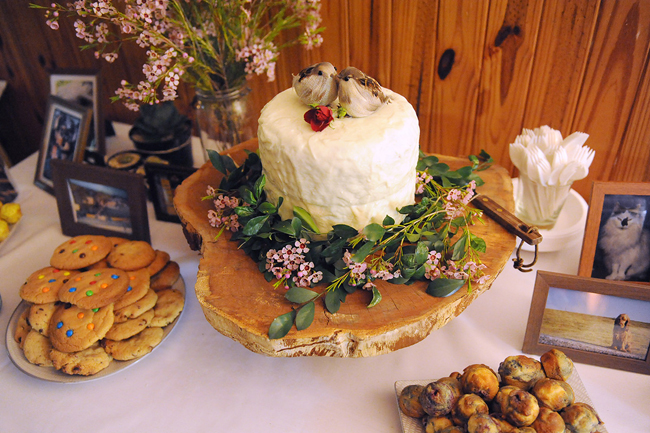 "I am a big lover of animals great and small, and so is Shannon, and I really wanted to have my pets with me, so we came up with the idea of having all their pictures on the sweets table, cause that would have been their favourite! It was next best thing to having them with us."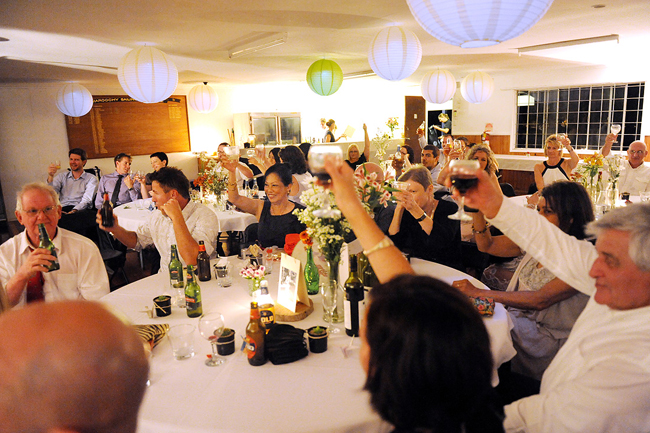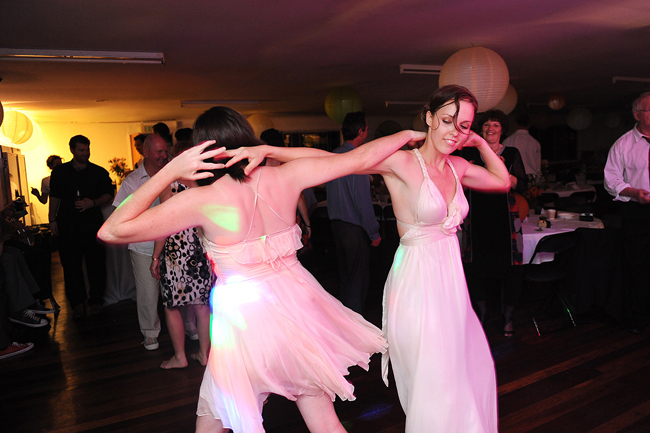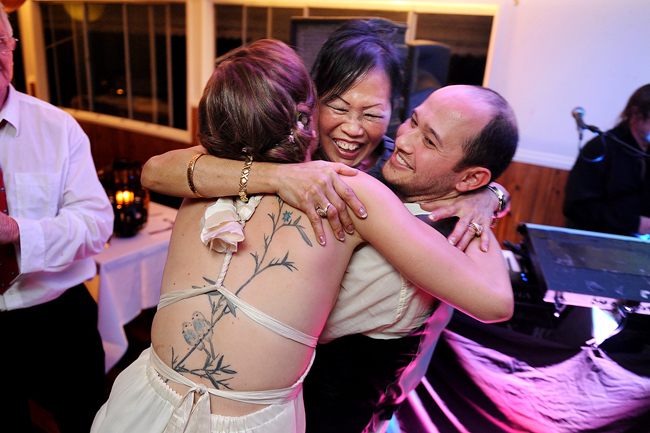 . "Our wedding was started by us, built onto by friends and family, and shared by all, with a big party at the end."