Cute, Fun, Colourful Noosa Beach Wedding
25th April 2012
Do you remember a little while ago we posted the world's most awesome wedding invitation? To jog your memory, it was a stop motion clip set to Halls & Oats' You Make My Dreams, featuring today's Sunshine Coast real wedding couple, Bronnie and Sam.
This gorgeous young couple were engaged for six months after having been together for almost three years following an introduction by a mutual friend at a coffee shop, and then Bronwyn started attending Sam's church. I genuinely have not seen a more sweet couple in all my time, and when you see their wedding photos below, I'm sure you will agree wholeheartedly.
Bronnie & Sam had always wanted to be married in Noosa, and chose a perfect location for their wedding ceremony – Maison La Plage Grove, Noosa Main Beach, then kicked on with their guests for a lovely celebration at Australis Noosa Lakes Resort. It was everything they ever dreamed of, a fun and vibrant Noosa Beach wedding with happy pink, orange and yellow flowers and plenty of big smiles.
Their super fun wedding included a rehearsed dance by the entire bridal party, as well as a surprise boogie down the aisle at the end of the ceremony to We Go Together from the movie, Grease! We just adore Bronnie and Sam with their infectious smiles and enthusiasm for life and love.
Enjoy these stunning images by Shellbells Photography.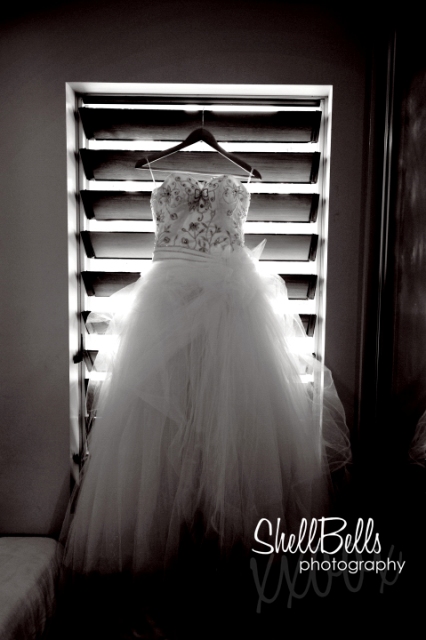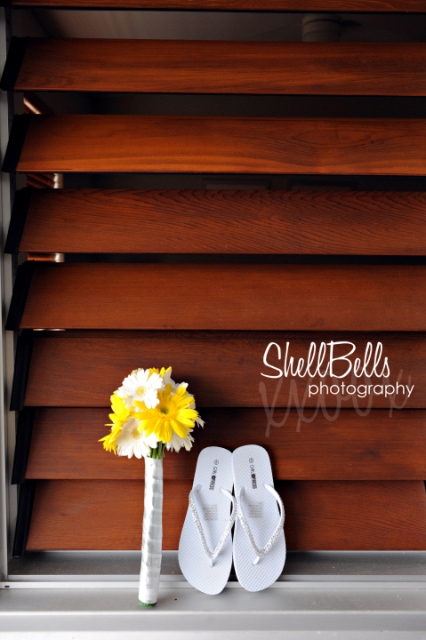 "My family were able to help rushing around getting the final bits finished for me and help doing up the favours for the guests etc… I was really thankful to them in that last week!"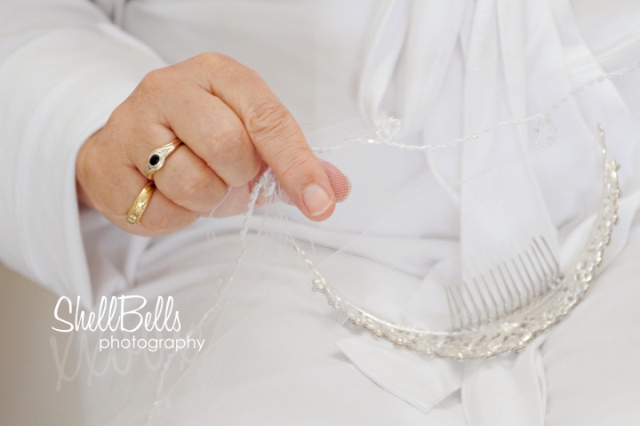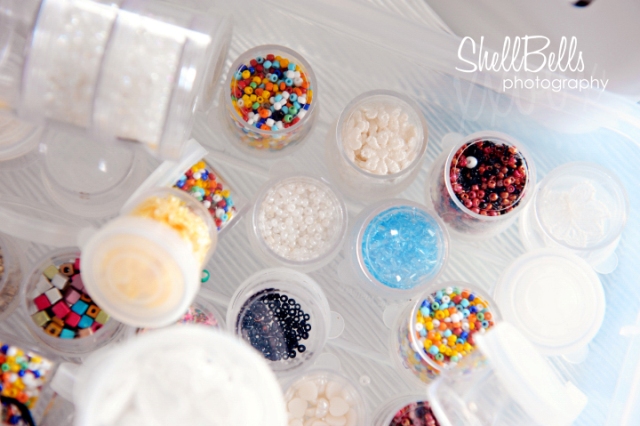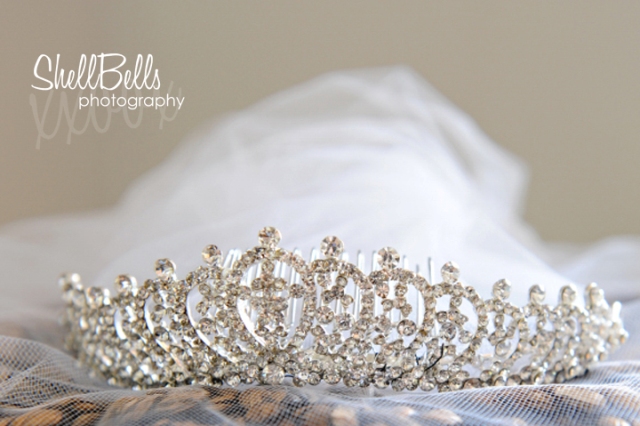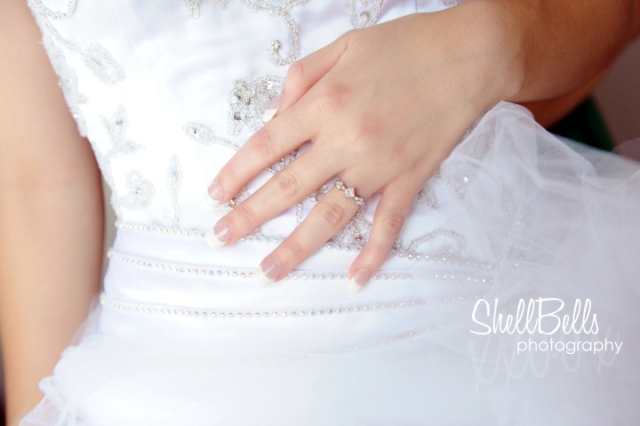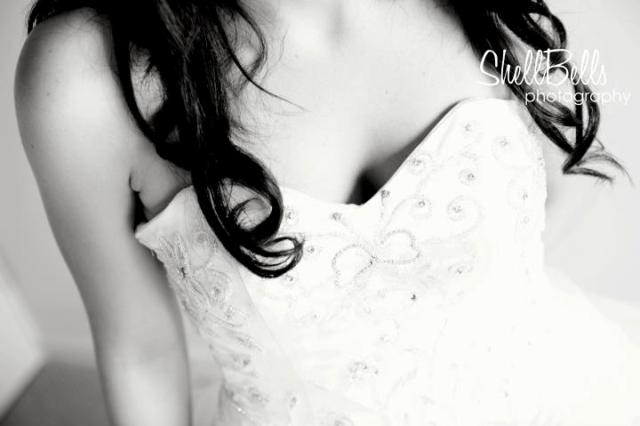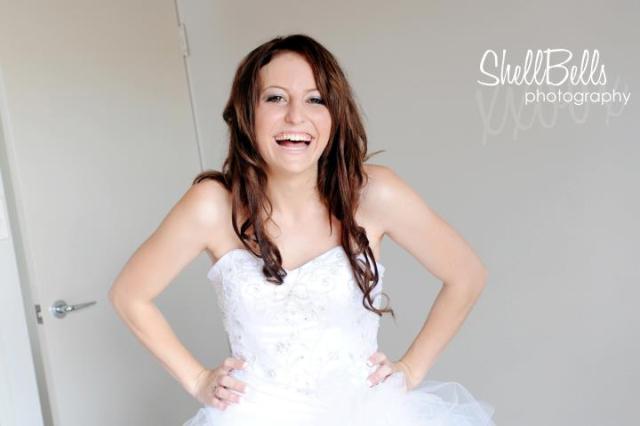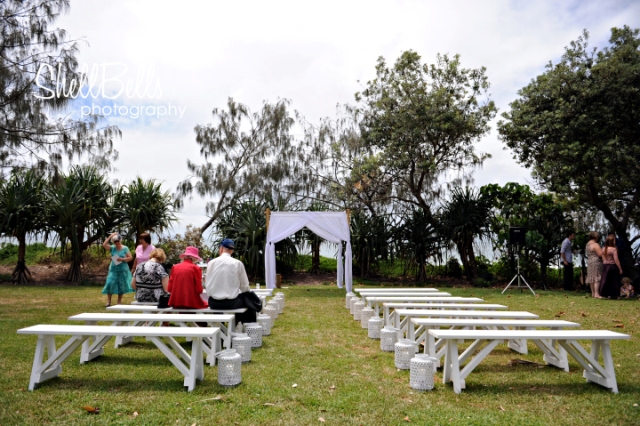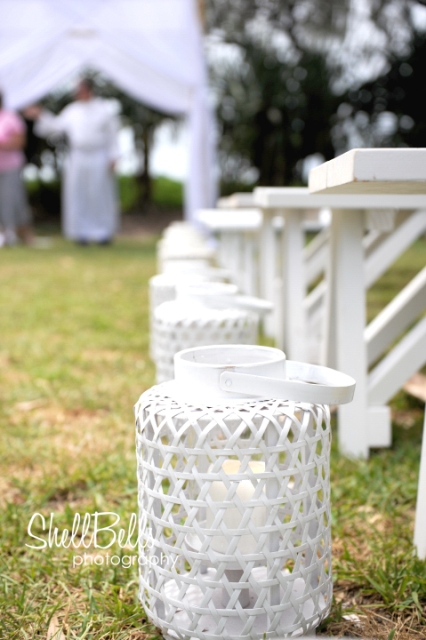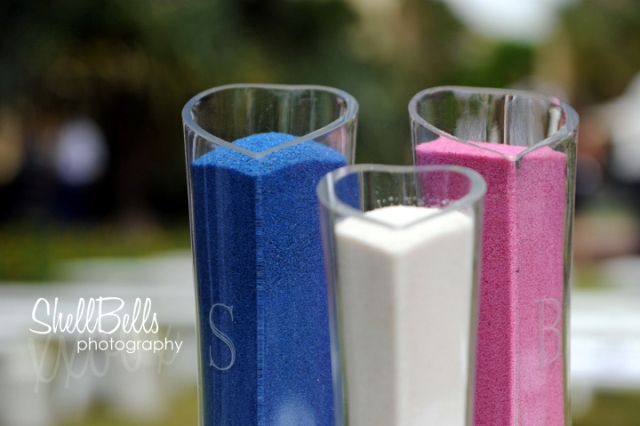 "Both my two-year-old niece and nephew, who were junior flower girl and page boy, walked holding hands down the aisle by themselves! I am a proud Aunty!"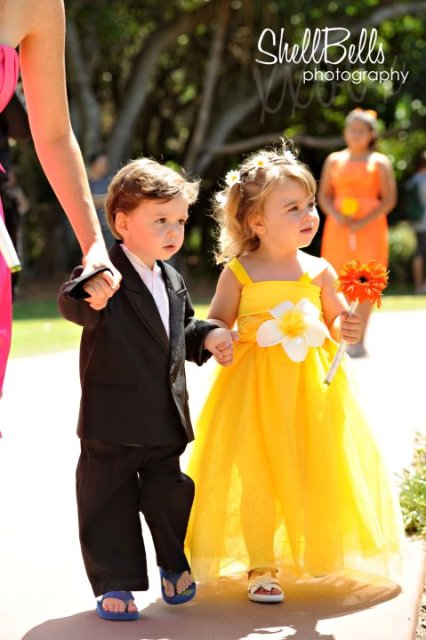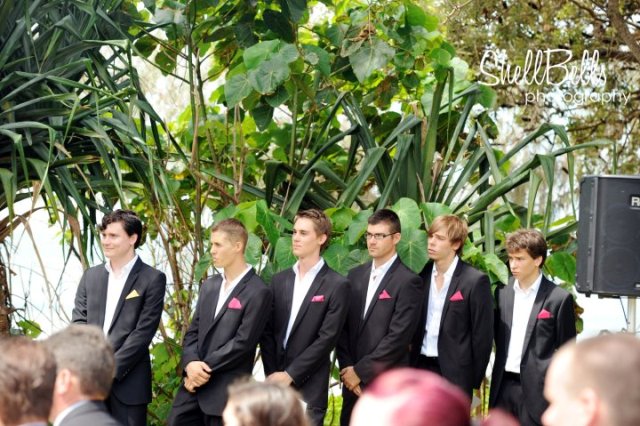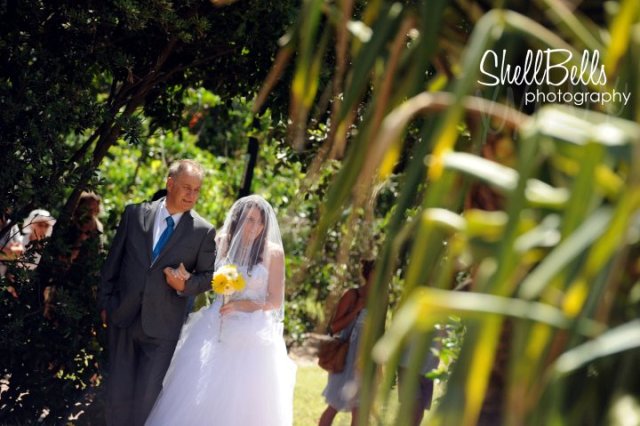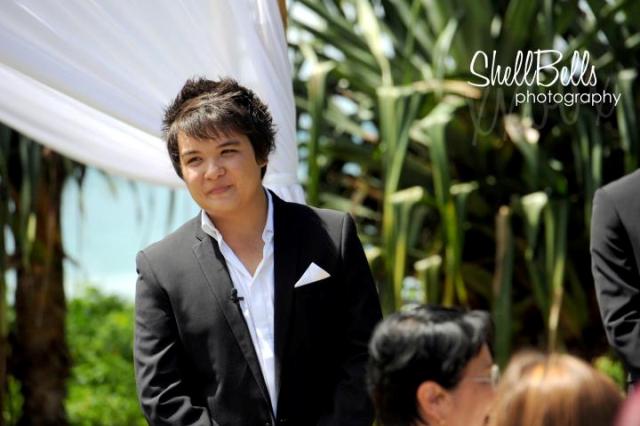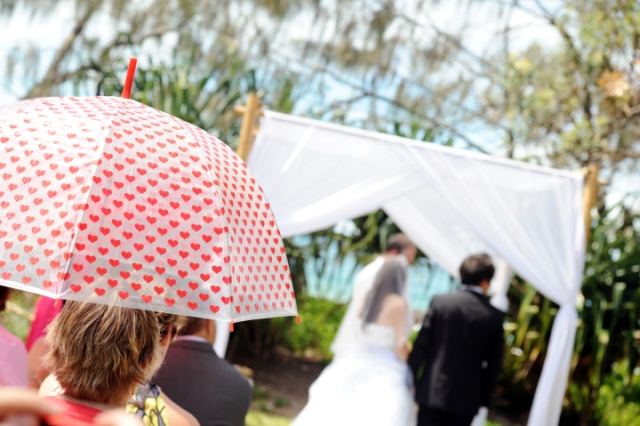 "Our faith in God binds us together as a couple"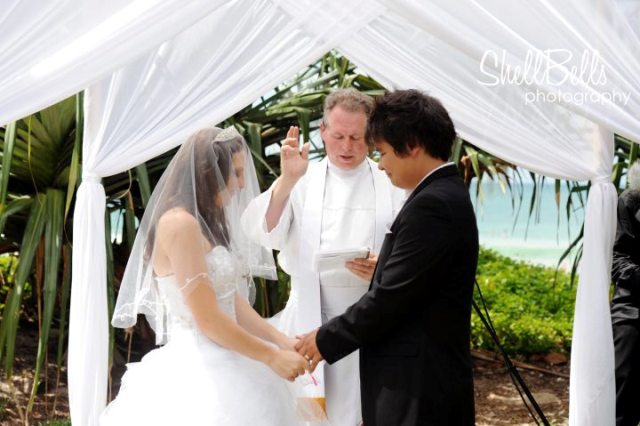 "The very best thing (about the wedding day), which I am sure most brides will say, was marrying my husband. The part when our Priest said you can kiss the bride, I did this little giggle dance on the spot! I just couldn't believe it and how real this was and it was actually happening! And that was not planned!"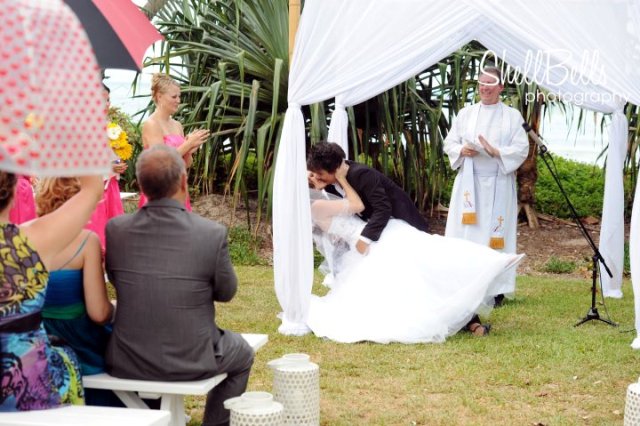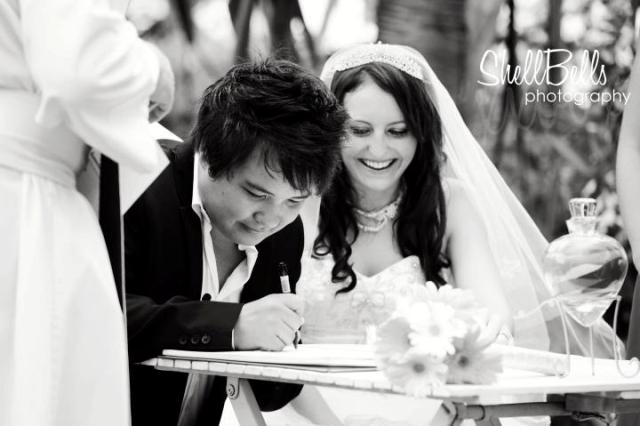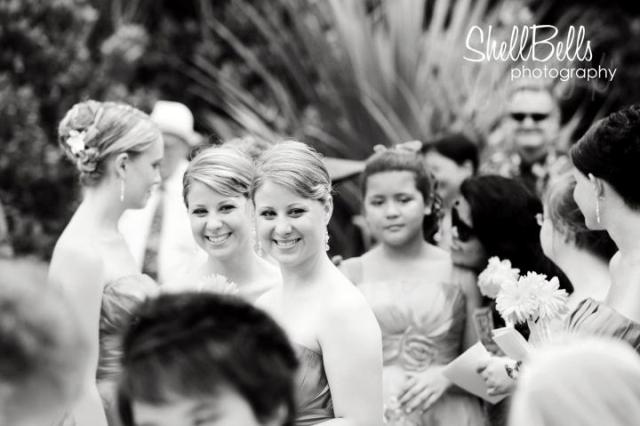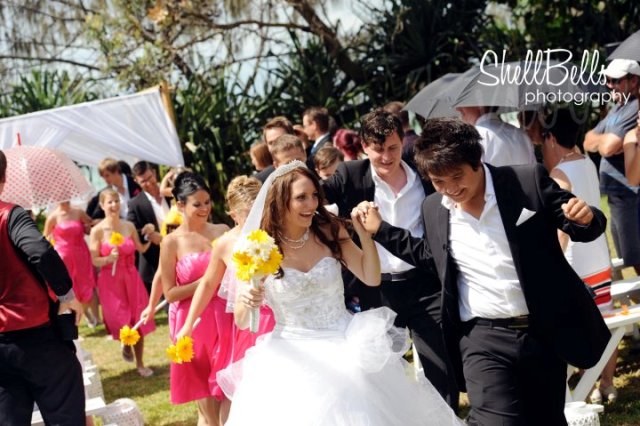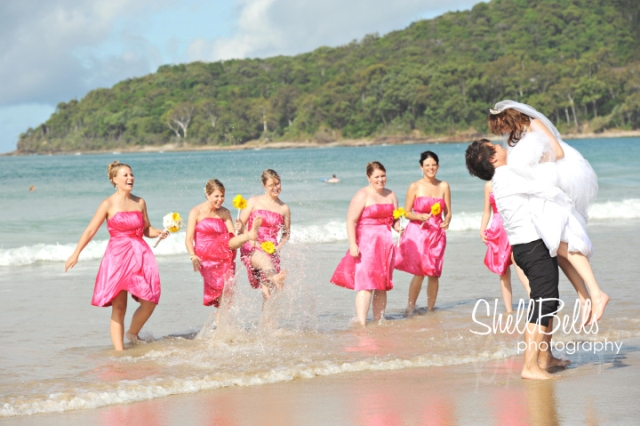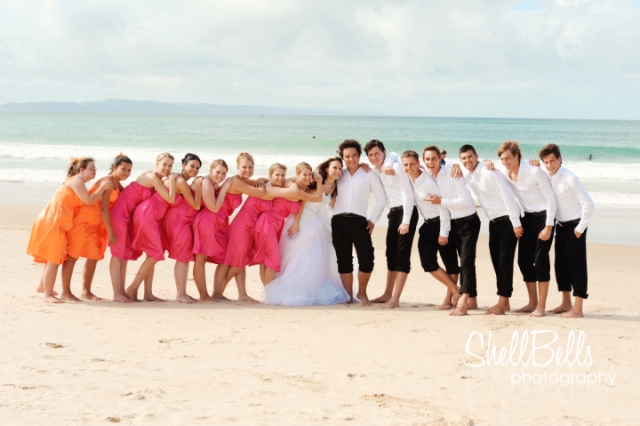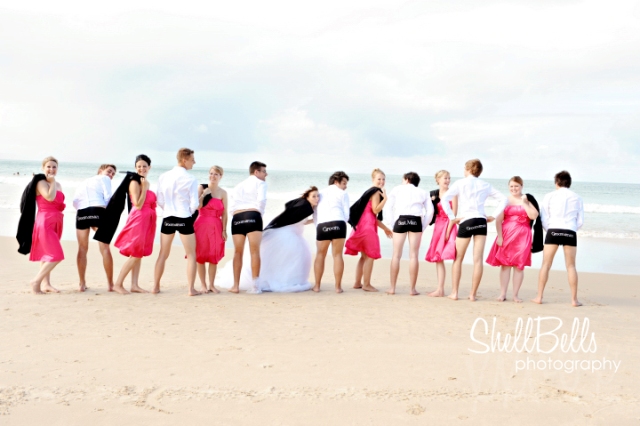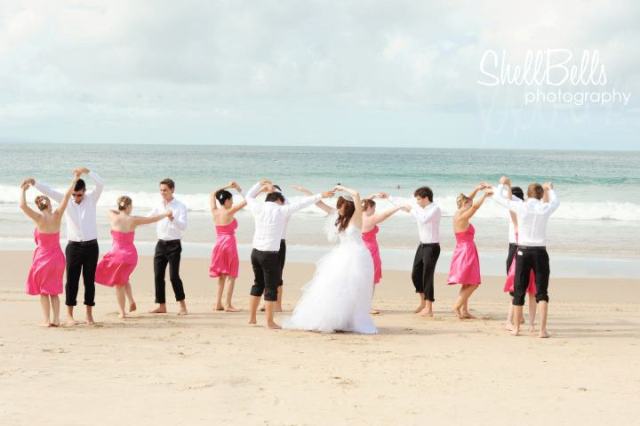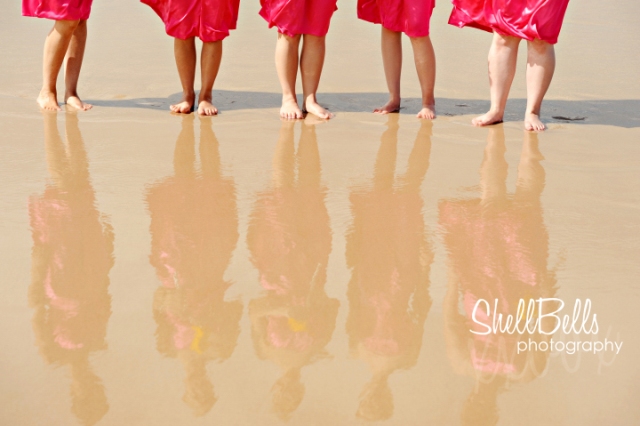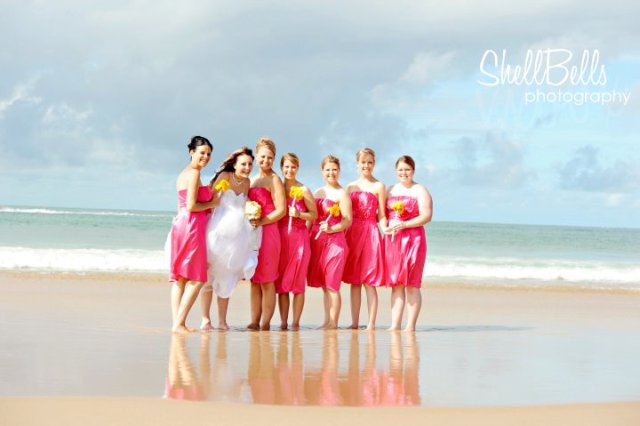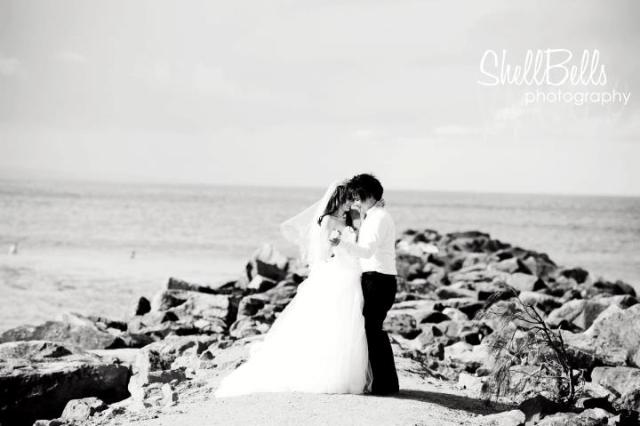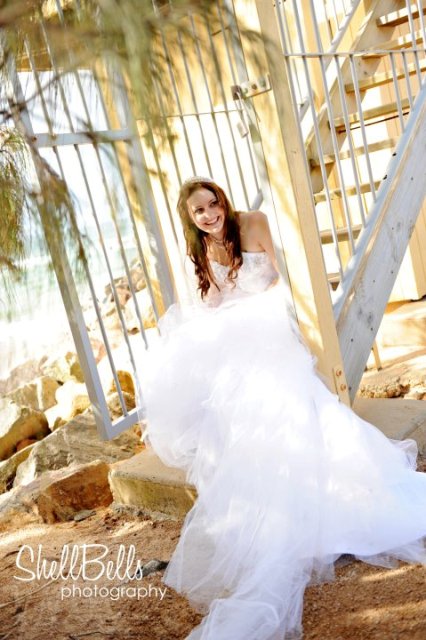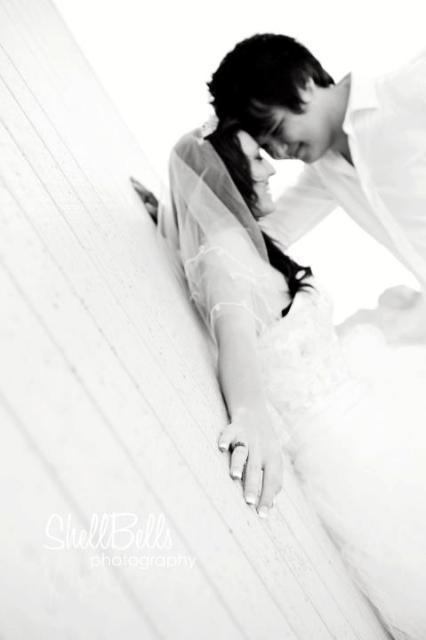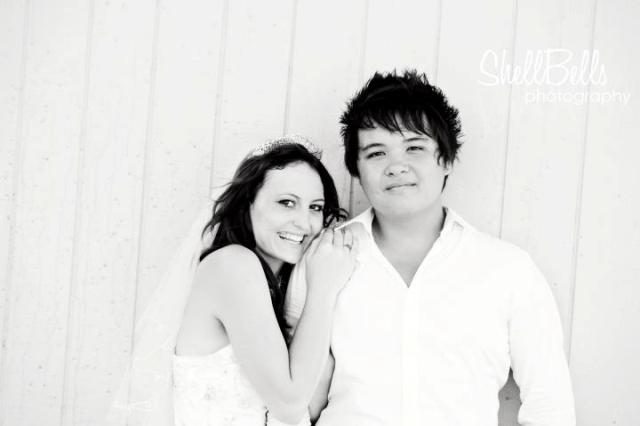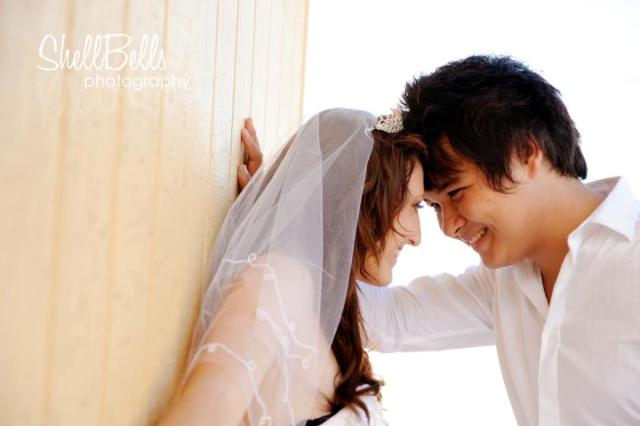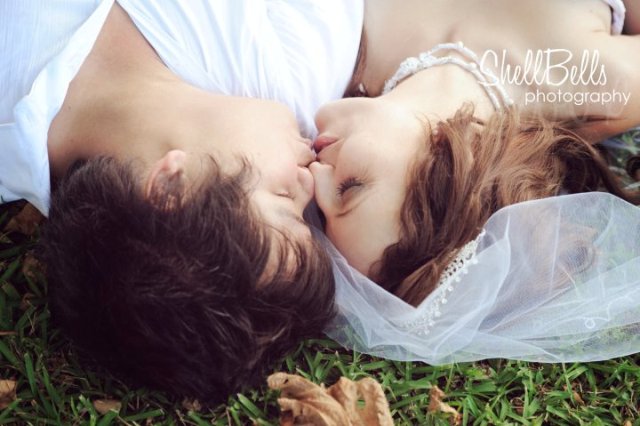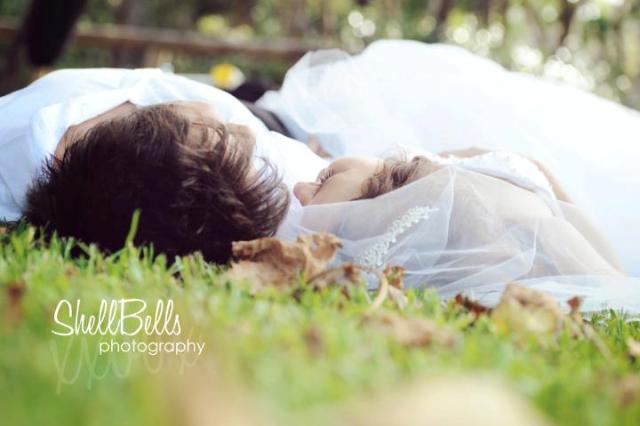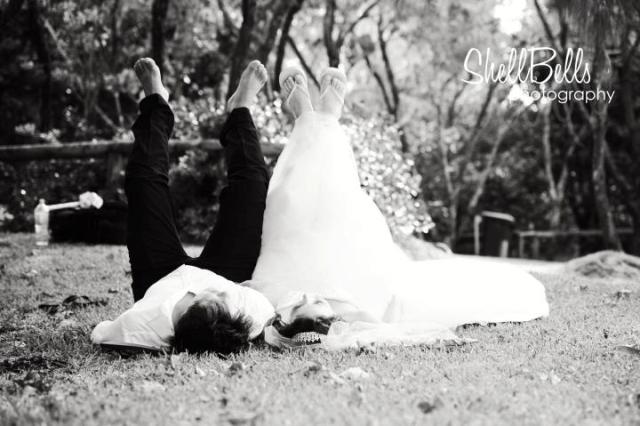 "As I worked full time and we were busy finding a house on the weekends, our wedding was planned all online"
Bronnie & Sam's Hand-picked Team That Made It All Happen
Photographer: Shellbells Photography
Videographer: Dreamlife Photos and Video
Florist: DIY by Bronnie's Dad!
Caterer: Australis Noosa Lakes
Cake: DIY by Bronnie's Sister
Bombonnieres: Online from Malaysia – mini metal white and pink buckets with sugar almonds in tulle.
Transport: Hertz car hire – they hired four mini convertible coopers for three days, which cost $1300 in total.
Makeup Artist: Bronnie's clever sister again!
Hair Stylist: Hair Styles on Stuart (our local hair dresser from Ipswich)
Decorators: Splash Events
Officiary: Bronnie's uncle, a priest.
Wedding Secrets Revealed
Bridal gown: DIY – Bronnie's talented mother made her dress.
Accessories: Bronnie's mother made her necklace out of beads from her dress and she wore her sister's pearl earrings.
Shoes: White thongs bought from Kmart, $4.
Bridesmaid and flowergirl dresses: Online at TB Dress, $73.00 (including postage.)
Bridesmaids' accessories: White thongs were bought from Kmart, $4. Earrings from Equip, $10.
Groom and Groomsmens' suits and shoes: Connor, $298 (including shirt, jacket, pants, belt) Black thongs were bought from Kmart for $4.
Number of guests: 120
Total wedding cost: Approx $13,000, paid for by the bride's parents.