Dream Noosa Main Beach Wedding
23rd December 2012
The beautiful, colourful wedding of Ana and Josh is something a little bit extra special for you lovely Sunshine Coast brides today. They were blessed with perfect weather for their Noosa Main Beach wedding, after a week of stormy weather, so their dream of a beach wedding was fulfilled. 
Ana didn't have a specific theme in mind when planning her wedding, so she relied upon her stylist and florist to guide her in the right direction. The results are absolutely amazing, so it just goes to show that allowing seasoned professionals to do what they do best can really pay off! We absolutely adore the bright, happy, colourful wedding styling of the ceremony and reception with impressive baby's breath centrepieces in tall vases. Blooms of Noosa are one of the most creative florists out there, and they really put together a breathtaking sight. 
Their reception was held at Rickys River Bar + Restaurant, a stunning, classy waterfront restaurant in Noosa, and the perfect location to celebrate through the night after a Noosa beach ceremony. The location itself is amazing, the food to-die-for, and the decor divine. 
Ana and Josh wanted to involve their beloved family and friends in their wedding ceremony as much as possible. Ana's sister wrote a beautiful letter, their sister-in-law picked a beautiful poem to read at the ceremony and they included a Rings Warming Ceremony, whereby their rings were passed amongst the guests for good wishes. 
The absolutely incredible photos below are by one of the most talented photographers on the Sunshine Coast, Jennifer Oliphant Photography. We love her vibrant images, which have captured the emotions and special moments of the day so beautifully. 
Enjoy, and make sure you take a peek at the full list of amazing Sunshine Coast wedding professionals, who made this day happen for Ana and Josh.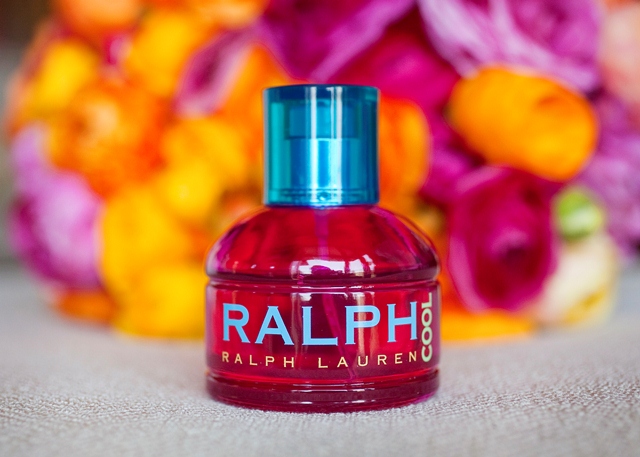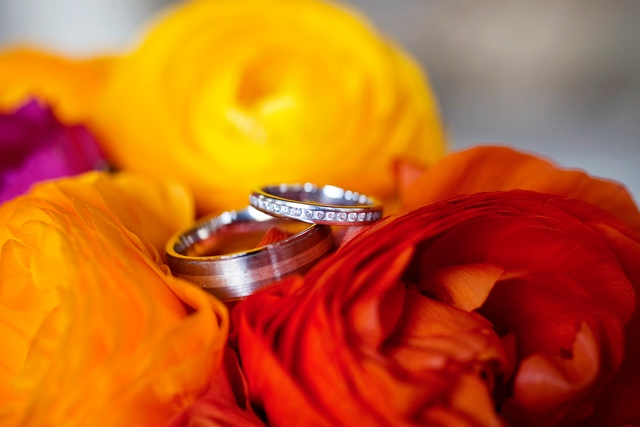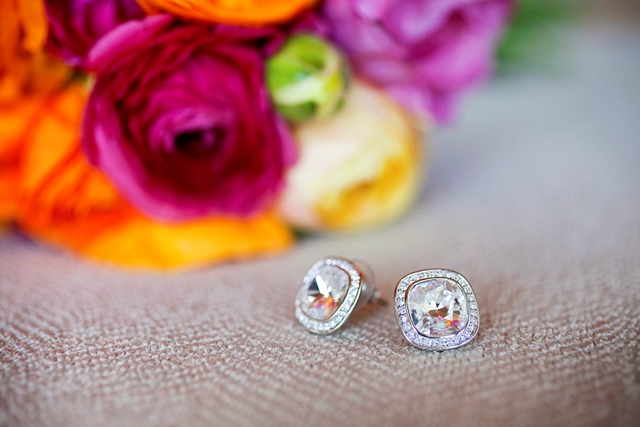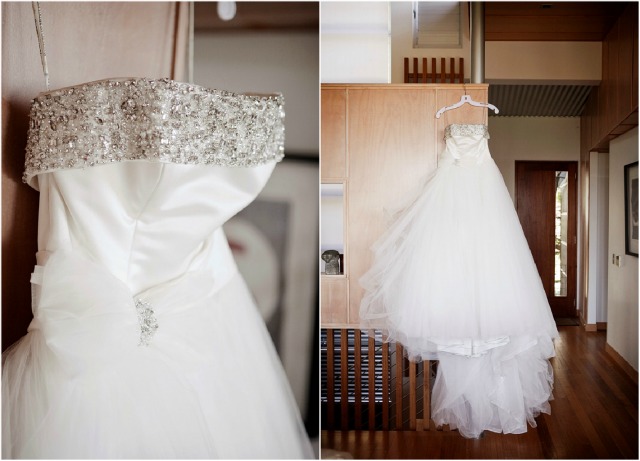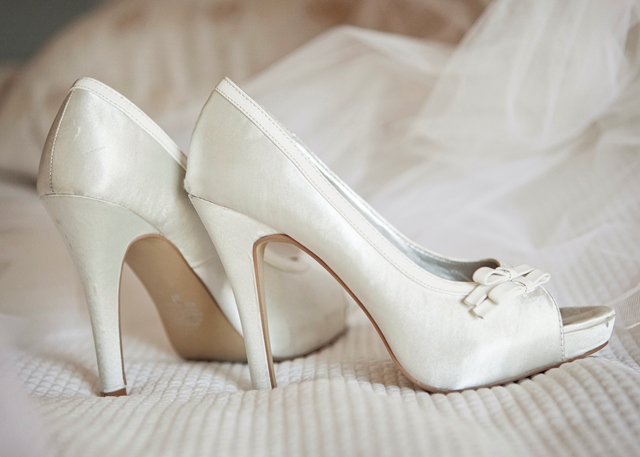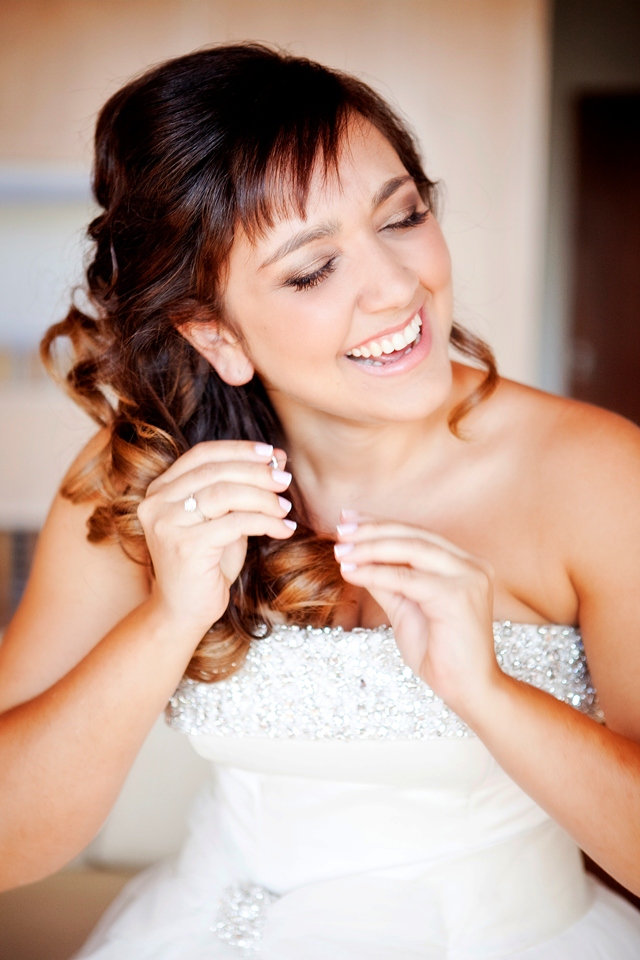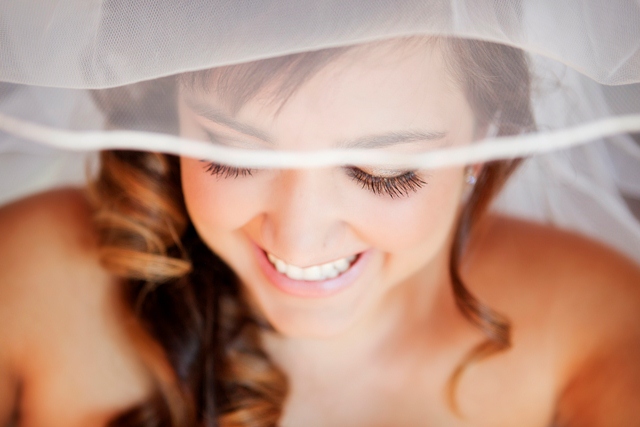 "Josh got me the earrings that I wore, my friend who walked me down the aisle got me my bridal garter and my bridesmaids got me blue underwear! But the most special piece was the veil I wore, it was my husband's mother's, the one she wore on her wedding day 40 years ago!"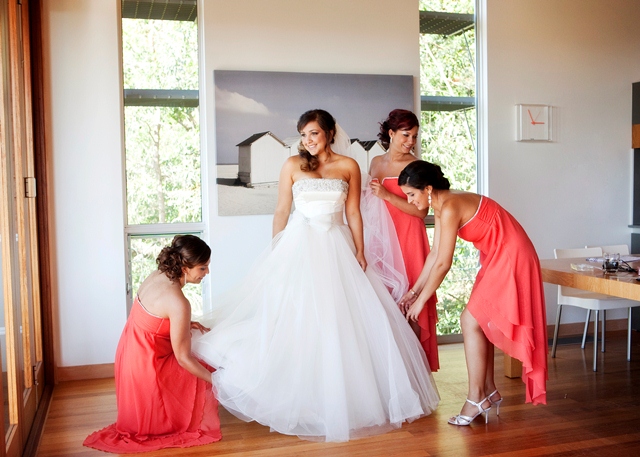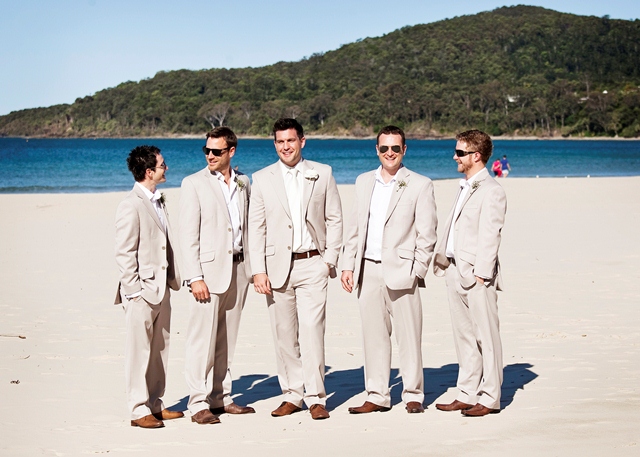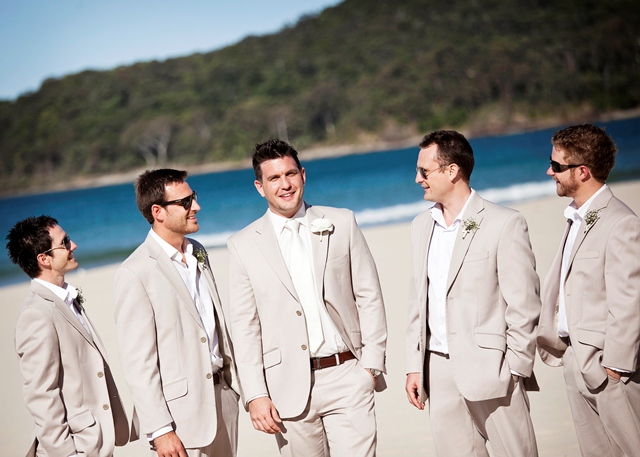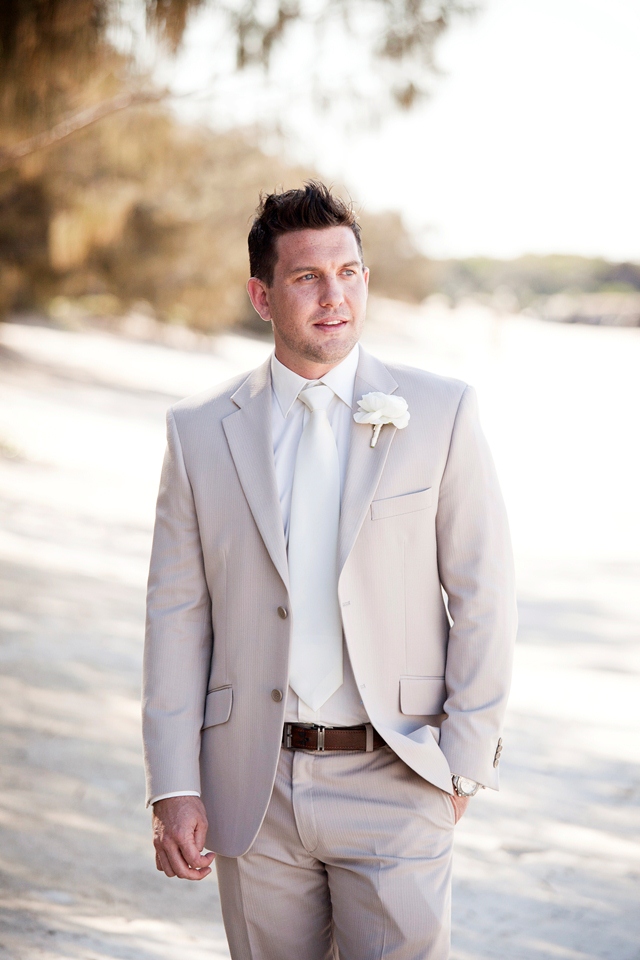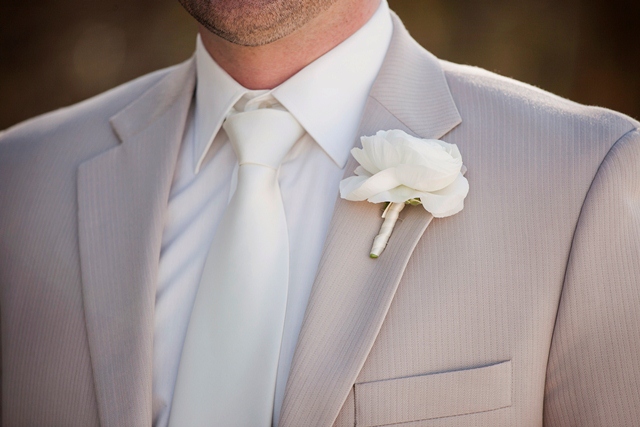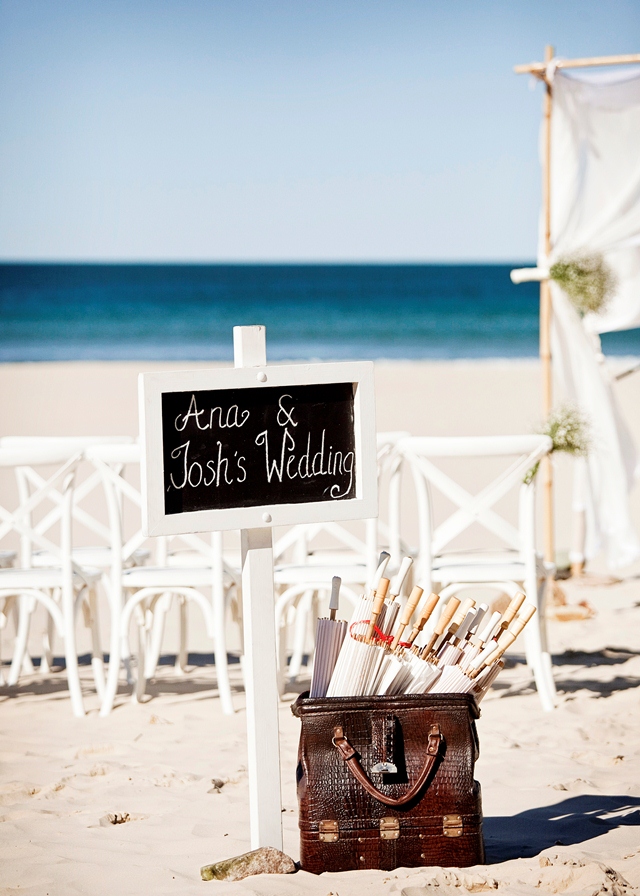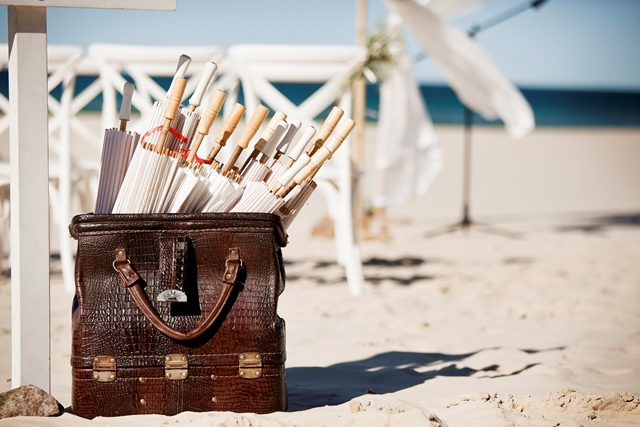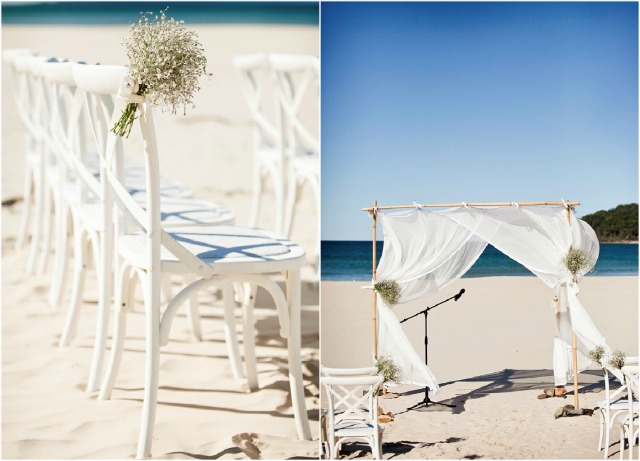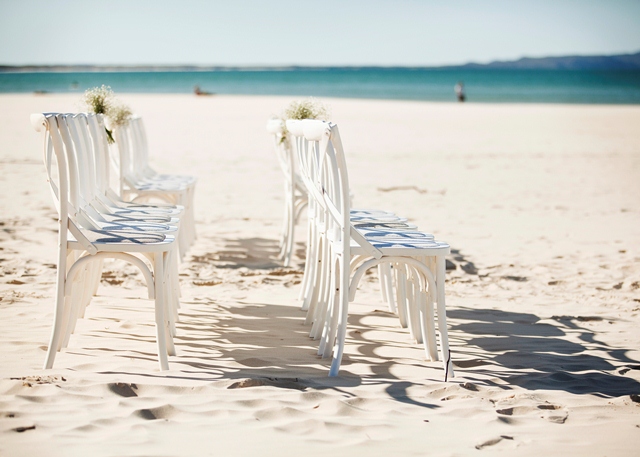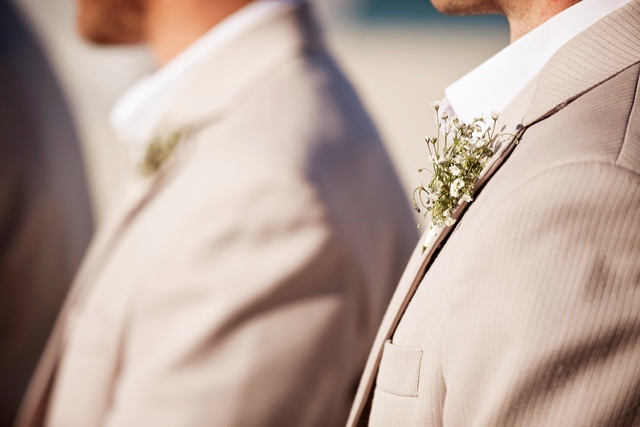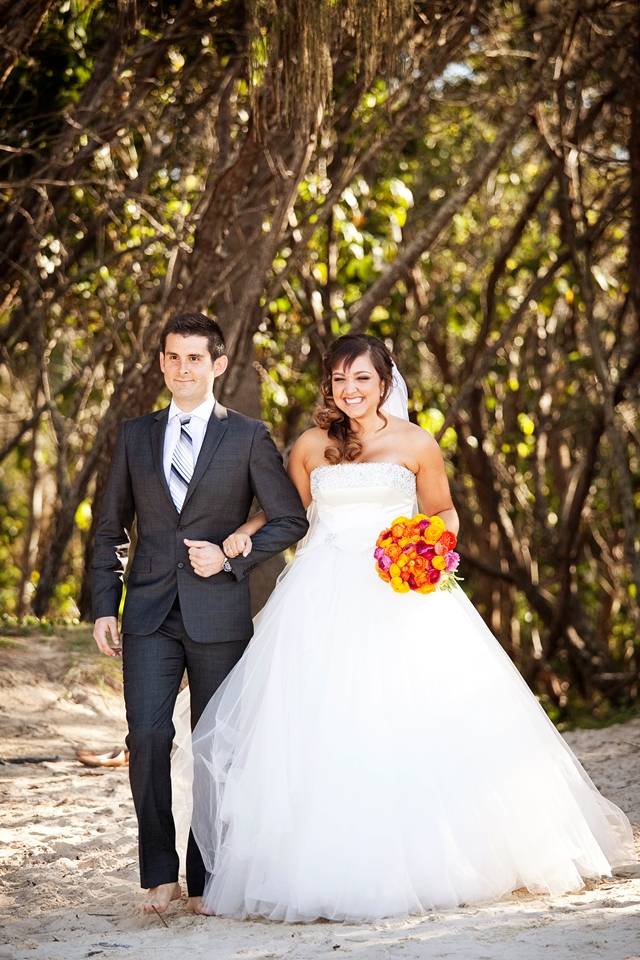 "Our little nephews were our page boys, we had our closest friends in our Bridal party and in my dad's absence one of my best friends walks me down the aisle."
"Our personalised vows which we kept secret from each other were a special moment of the day, it was incredibly emotional to share them and those words are going to be always in our minds. Before mine, I read Josh a Poem that I absolutely love! 'I Carry Your Heart with Me' – EE Cumings "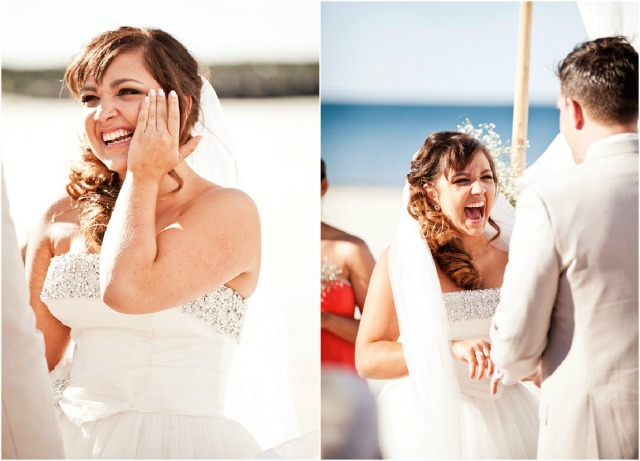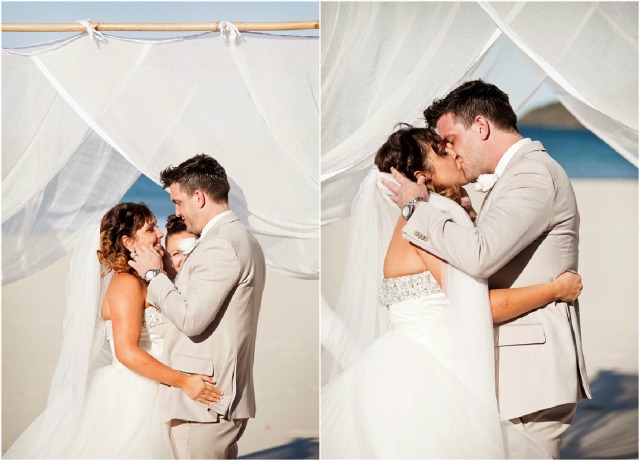 "We believe that to success in a relationship is more than finding the right person you need to be the right person, we listen to each other, we argue but we also resolve the problems we face, the differing cultures and backgrounds also makes everything interesting."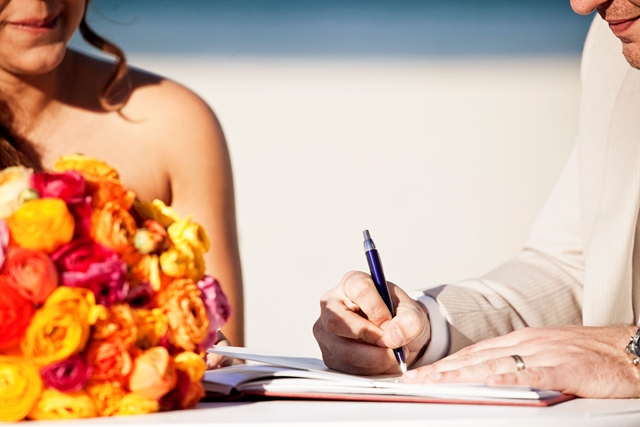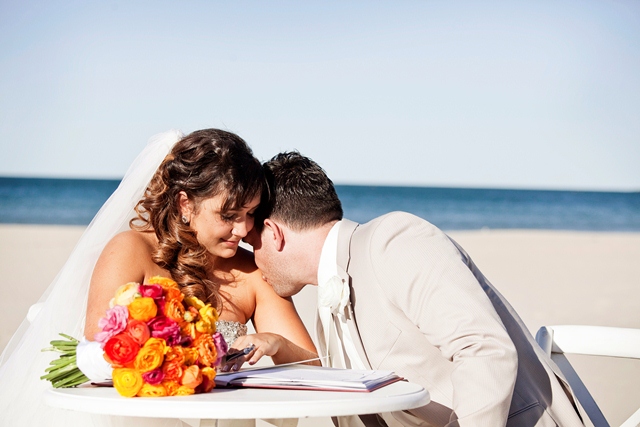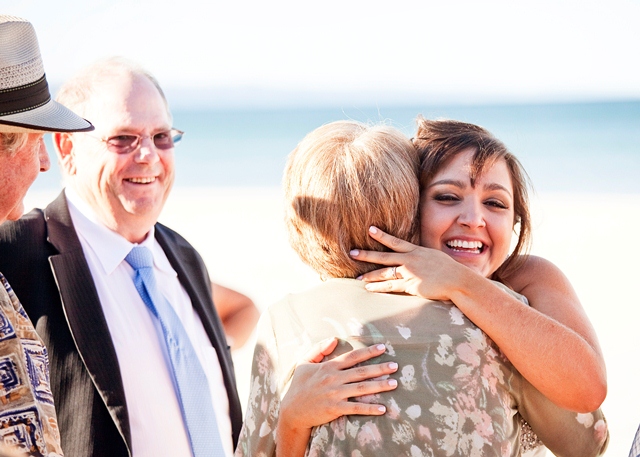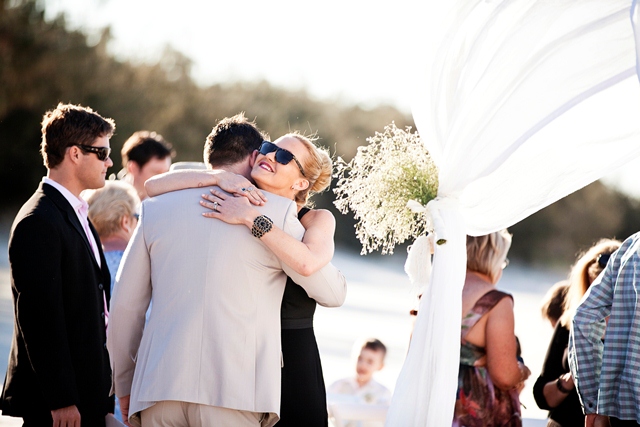 Ana's Advice for Future Brides
Savour the moment; it goes so quick!!… When you are walking down the aisle take a deep breath and breath in the moment, the beauty of it, your family and friends warm faces when they see you, your husband to be… enjoy that moment, it's a treasurable memory!
People love having opinions and mostly they are doing it out of love but remember is your day, have it as you have always imagined it… people don't have to love what you love.
Your wedding is also important for your family; it's worth it to accommodate some things for them, like a couple of extra invitations for example or seating plans.
Make a list of shots that you would like to have, look at bridal blogs, magazines… any source of inspiration and have a list that you can give to your photographer.
Be happy and grateful for the people that want to be part of your day; attending and even more being part of wedding party takes people's time and it costs, people that accept your invitation really want to be there for you!
Include make up to touch-up yours after the ceremony, it can get really emotional [I cried pretty much the 30mins that it lasted!] and you want to be photo ready right after it!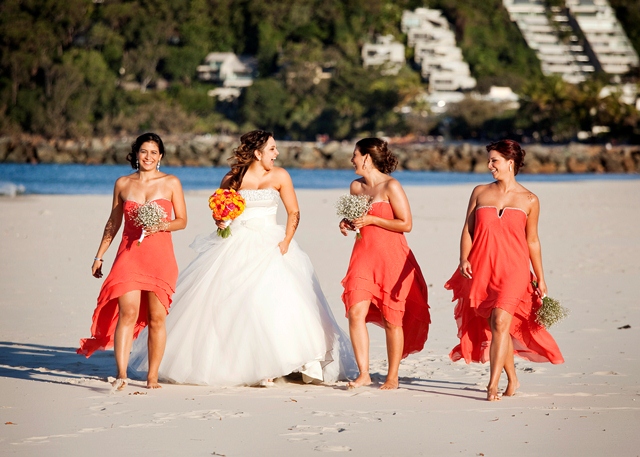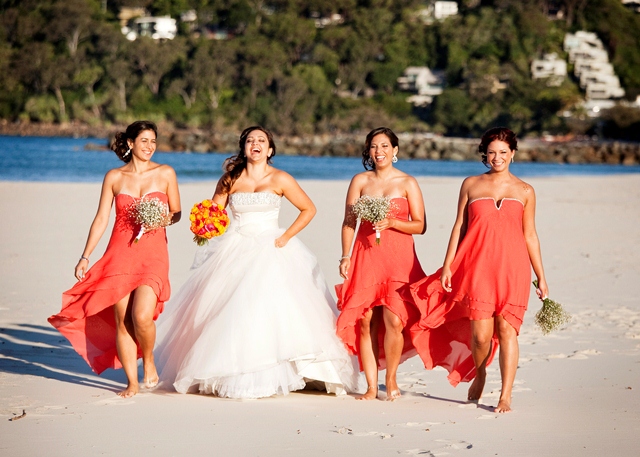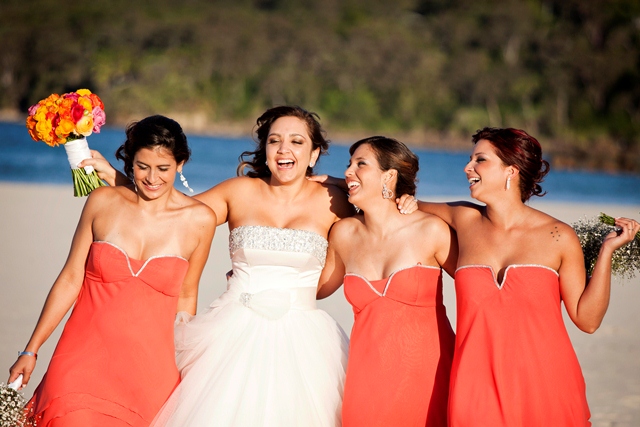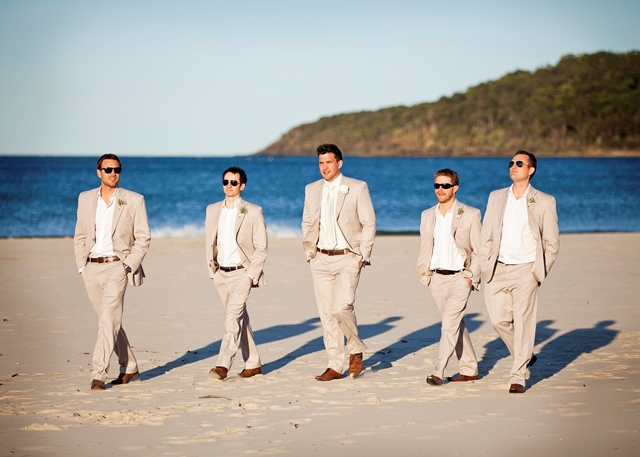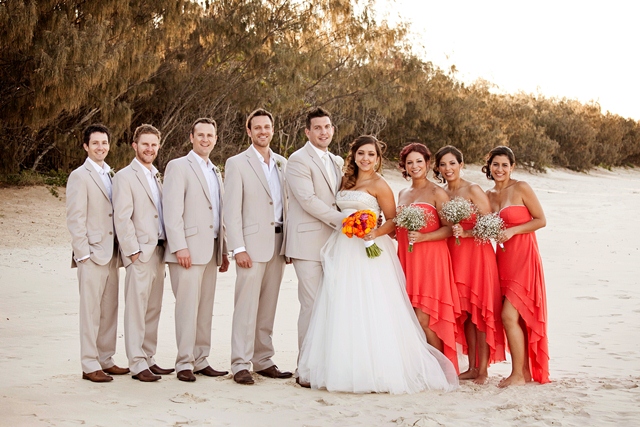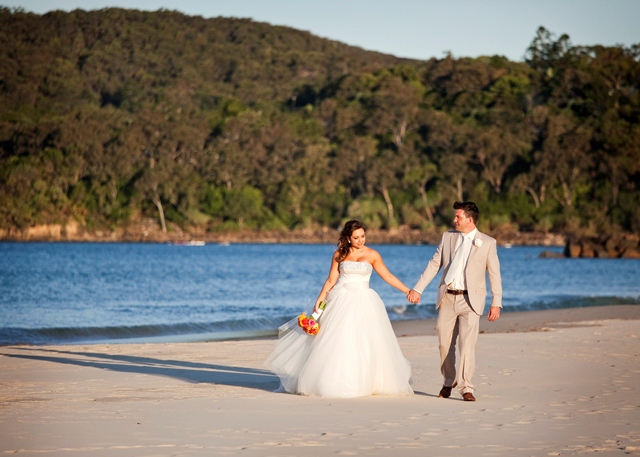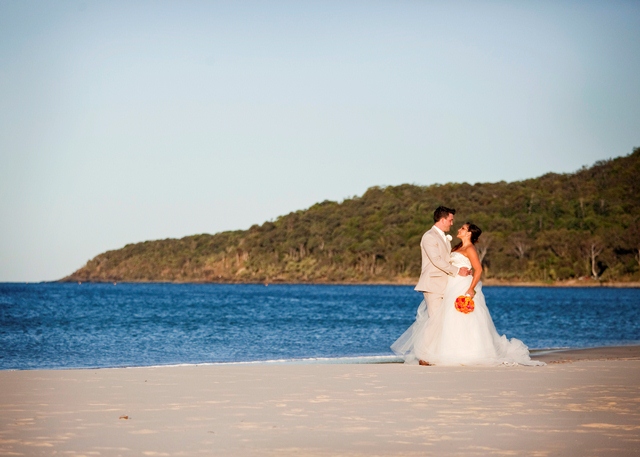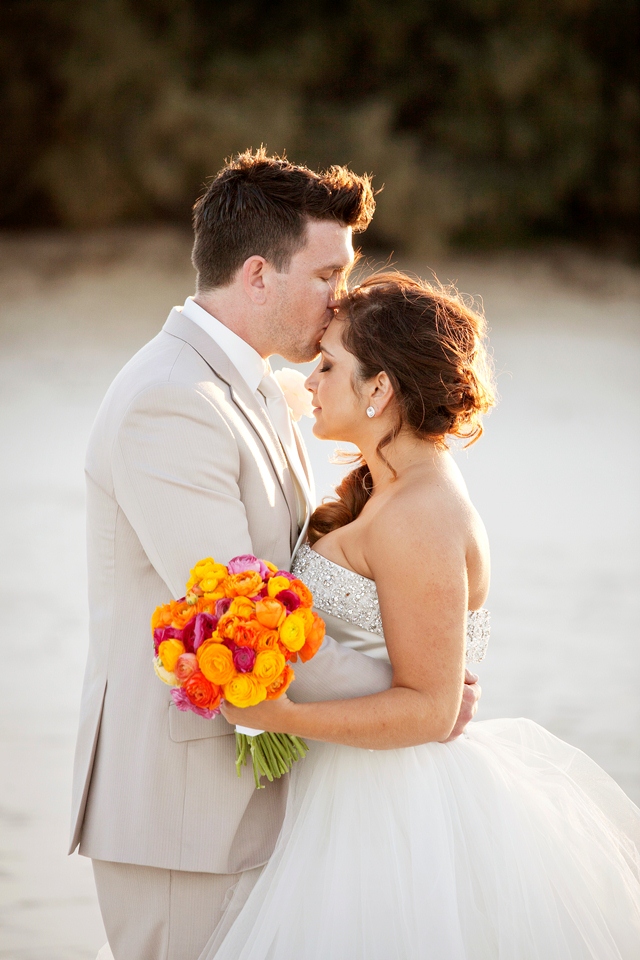 "We have very similar goals and expectations from each other."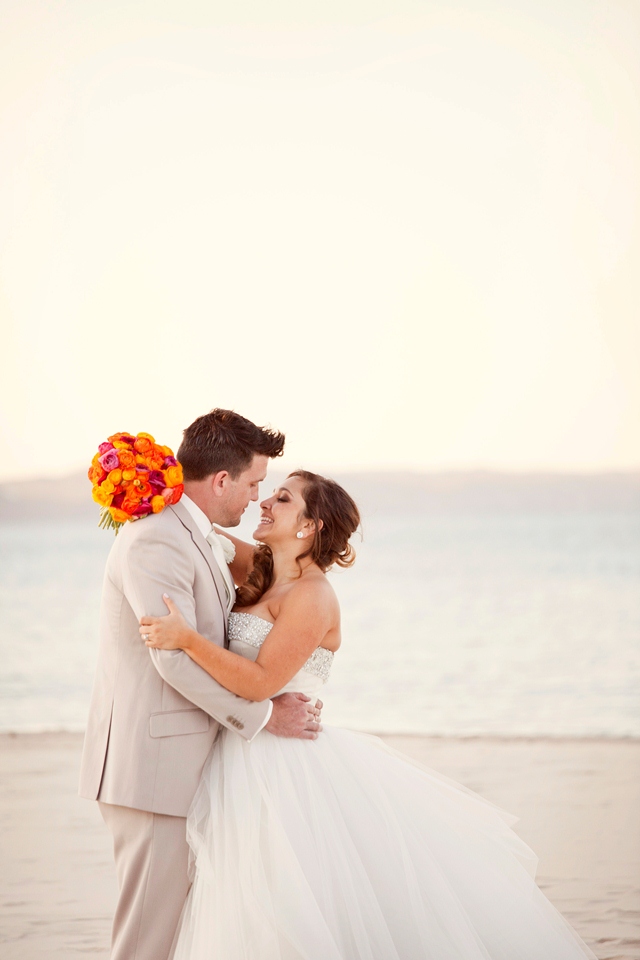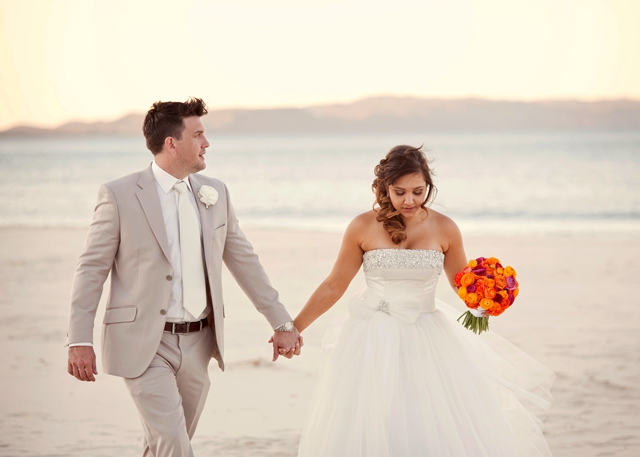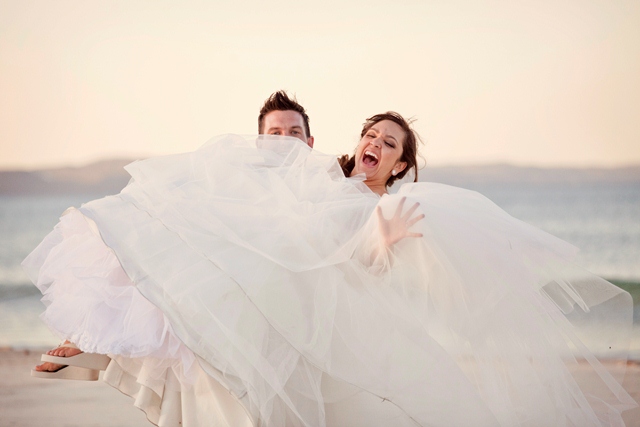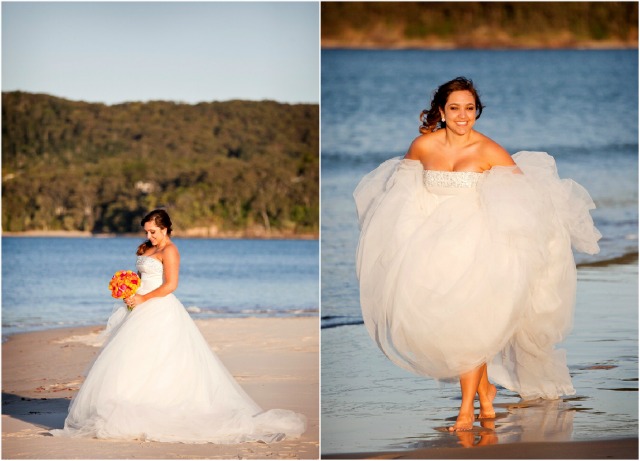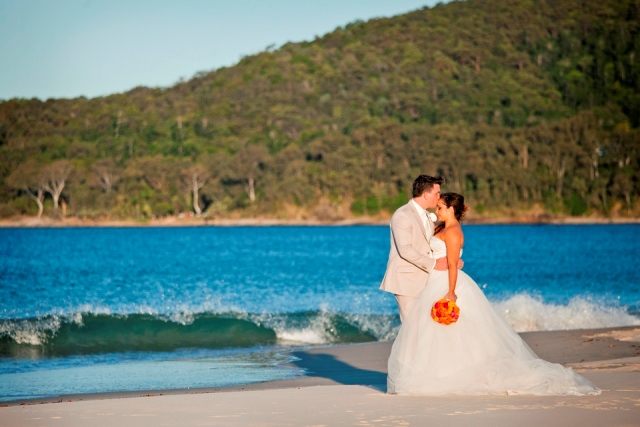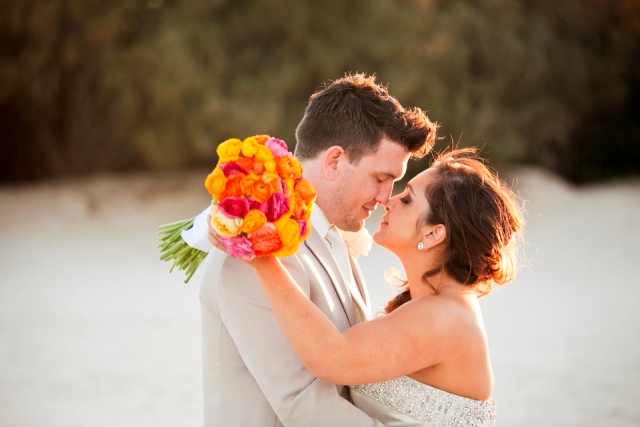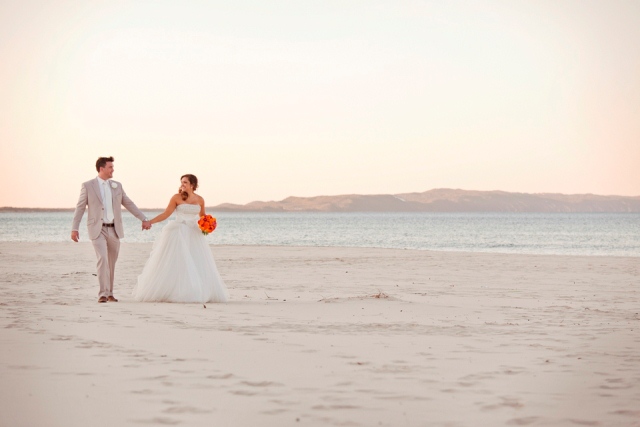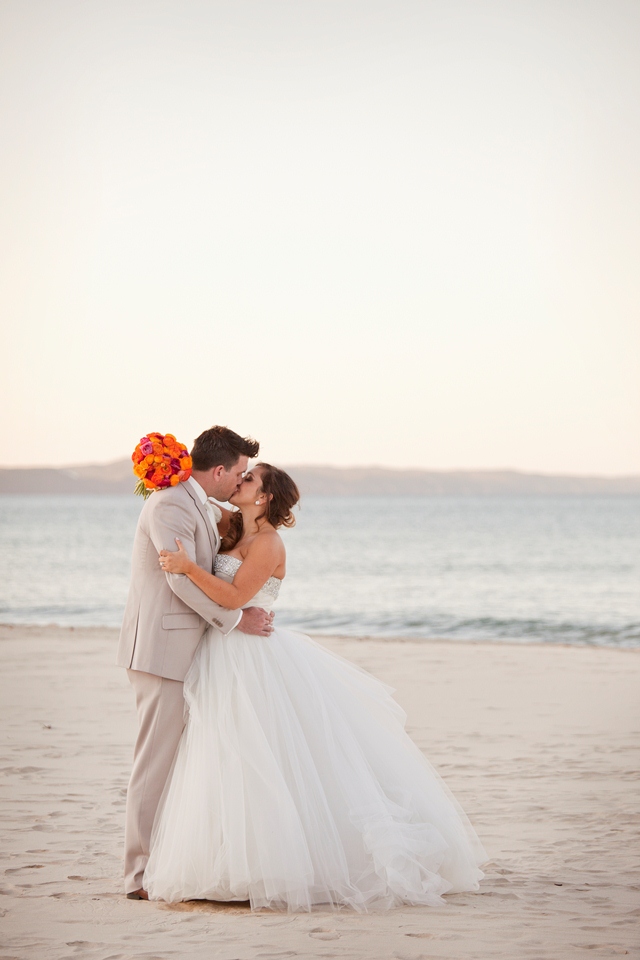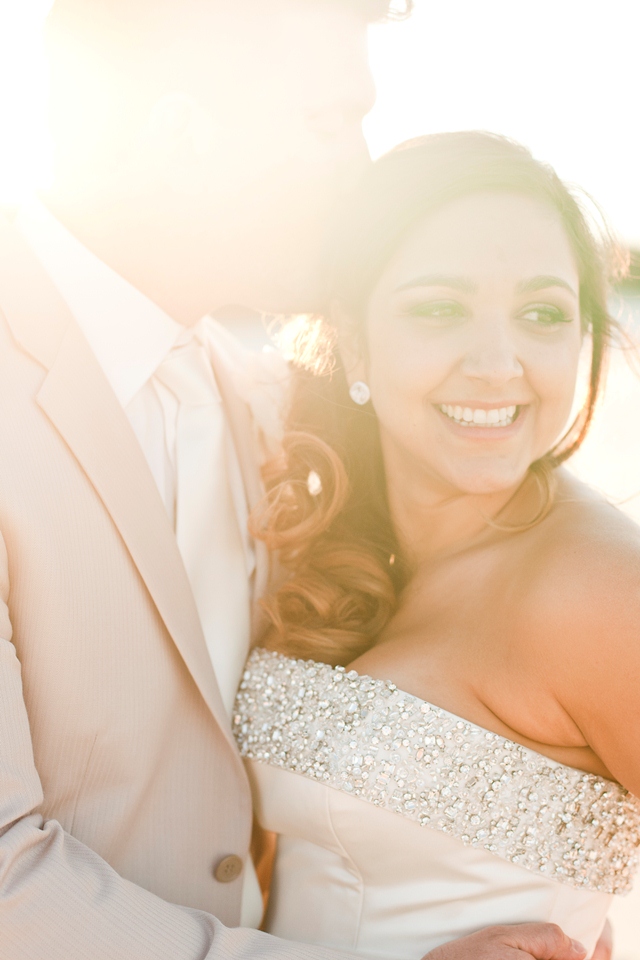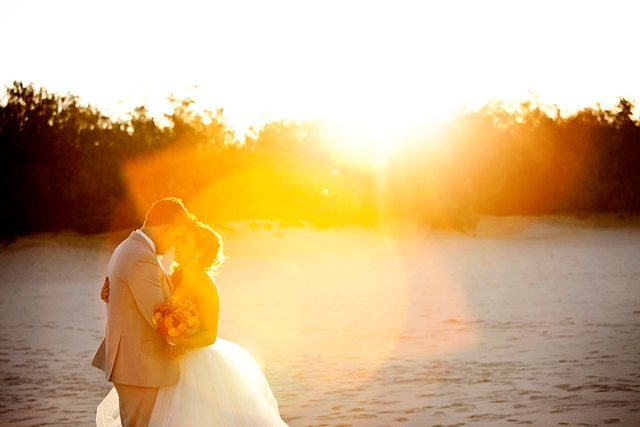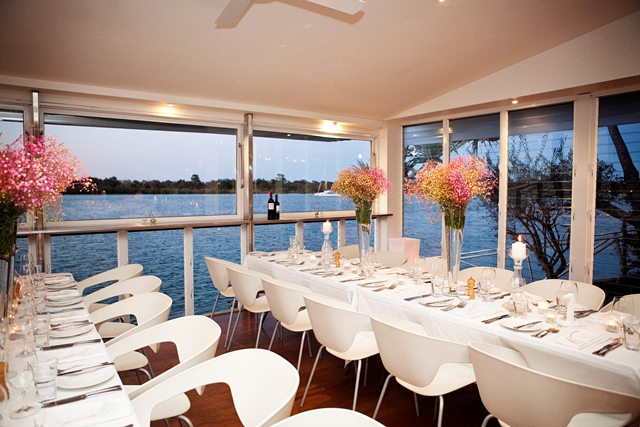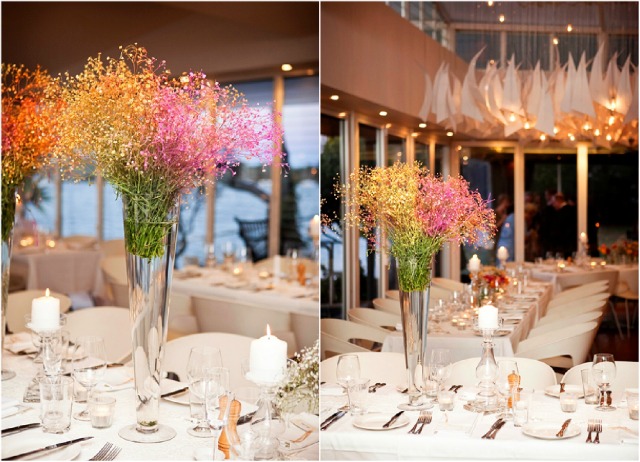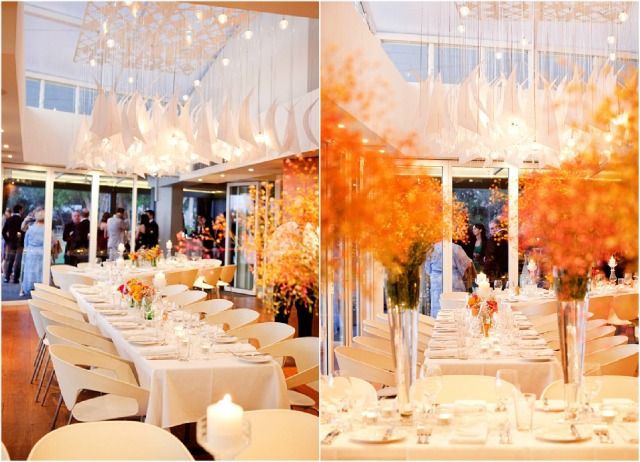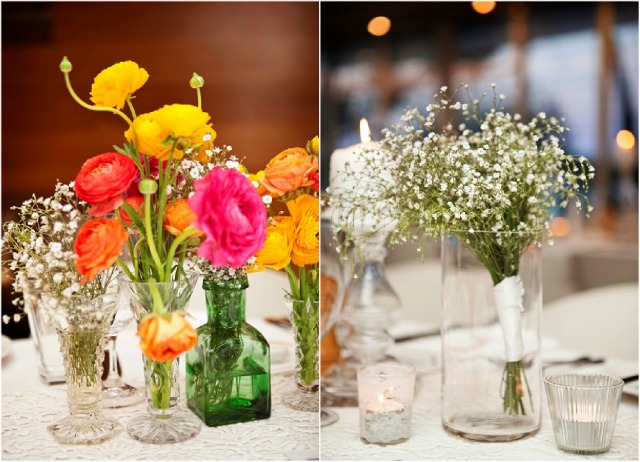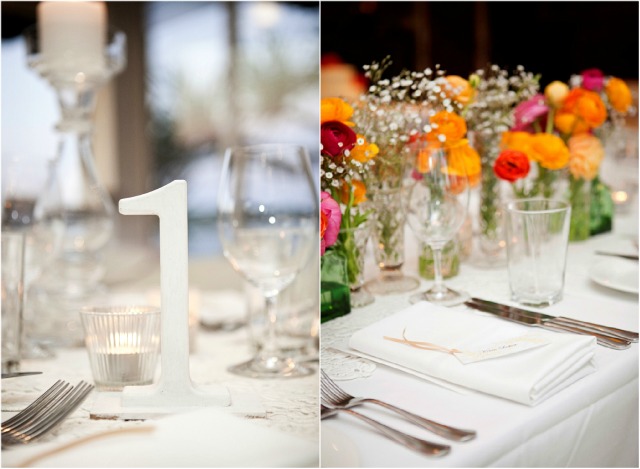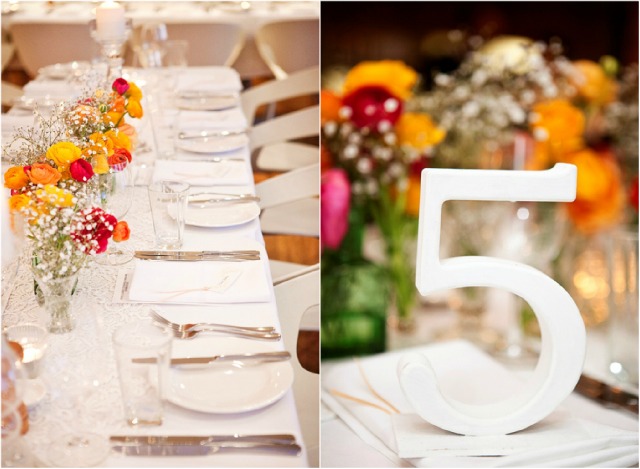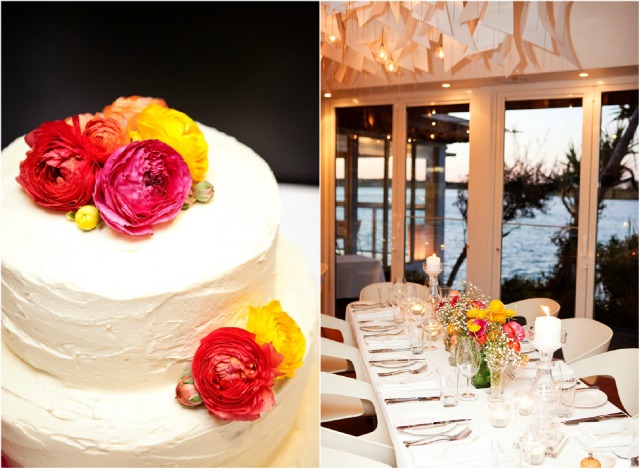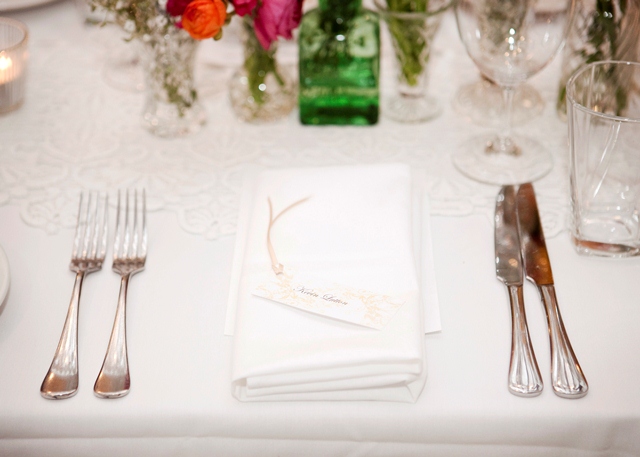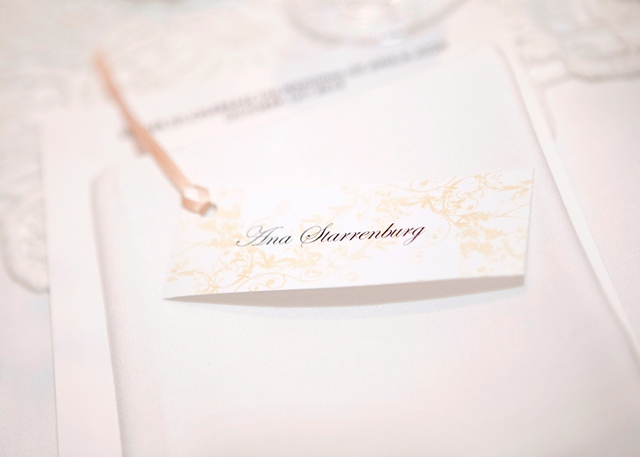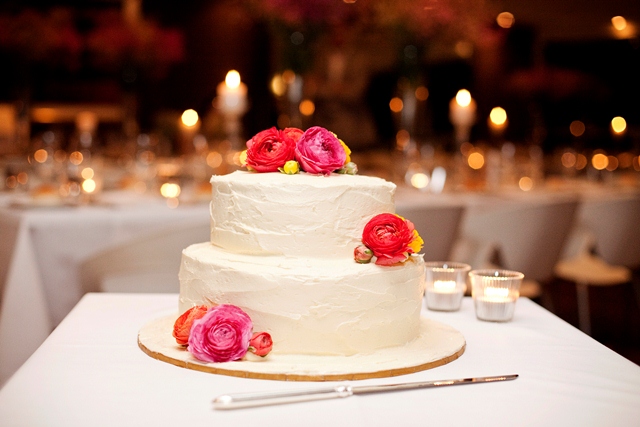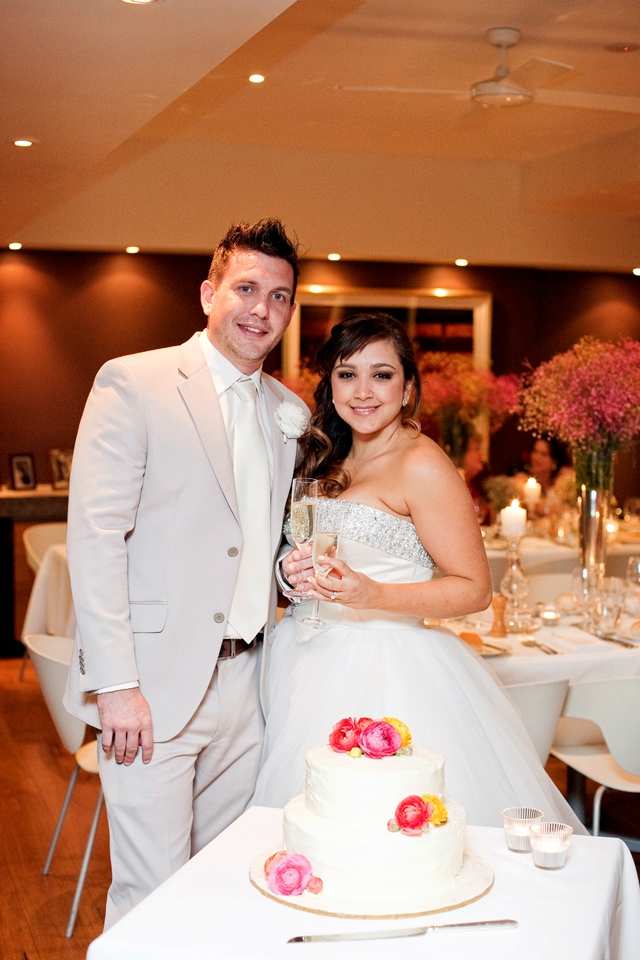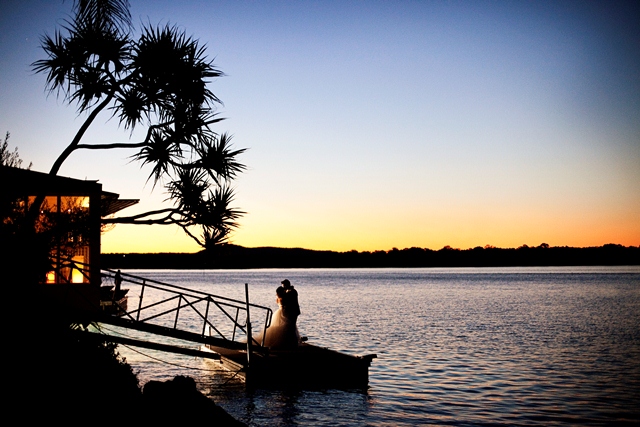 "We arrived to the reception at Rickys in a classic boat; we were sipping champagne on the most beautiful sunset cruising around Noosa River. It was absolutely stunning and it was some private time that we really enjoyed."
Wedding Secrets Revealed
Biggest splurge: The reception venue, we wanted amazing food and water views.
Best bargain: Our cake, was absolutely delicious, the best one that we tried, (and we tried many!), our celebrant recommended us a local lady, we saved lots of money!
Bridal gown: Maggie Sottero gown from Brides of Brisbane
Bridesmaid dresses: They were made in Colombia, much cheaper!!
Groom and Groomsmen's suits and shoes: Spurling Bridal & Formal Wear
Jewellery: Swarovski earrings, a gift from the groom
Number of guests: 72
The Hand-picked Team That Made It All Happen
Photographer: Jennifer Oliphant Photography
Florist: Blooms of Noosa
Venue + Catering: Rickys River Bar + Restaurant
Cake: Richie's Bakery
Transport: Noosa Dream Boats   
Hair and Makeup Artist: Beauty on the Move
Accommodation: Viridian Noosa Residences
      Decorators: Love Bird Weddings
Celebrant: Natalie Banner, From This Moment Ceremonies