Hastings Street Resort Wedding
14th April 2013
Callan proposed to Sarah at the beach. They spend a good deal of their time at the beach, and so of course they wanted their wedding to take place at the beach, reflecting their lives together. 
The ultimate beach wedding destination is of course Queensland's famous Noosa, so Sarah and Callan chose a wedding venue right in the heart of Noosa, being Outrigger Little Hastings Street. They were married by the pool, and barely escaped getting wet as if they jumped right in! A storm was brewing as they Sarah walked down the aisle, and crept closer as they said their vows, and closer still as they signed their registry. Upon the announcement they were married, they squeezed in a quick couple of congratulatory hugs and kisses, a group photo, before being forced to make a mad dash undercover. 
The rain had no chance of dampening their day, so a backup plan was devised and instead of having their planned beach photos with amazing Sunshine Coast wedding photographer, Images by Lou O'Brien, they were able to make use of the resort's gorgeous penthouse. However, never fear, the weather ended up clearing, allowing them to venture back to the beach, where their hearts belong, and take a few snaps before their sit-down reception. 
This beach-themed wedding includes shell decorations in a pretty and classy way.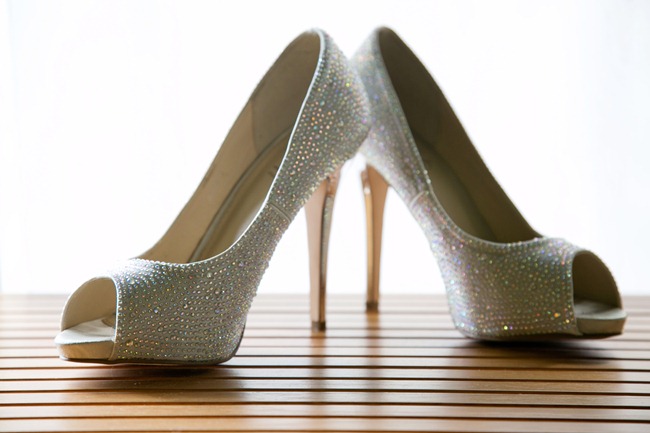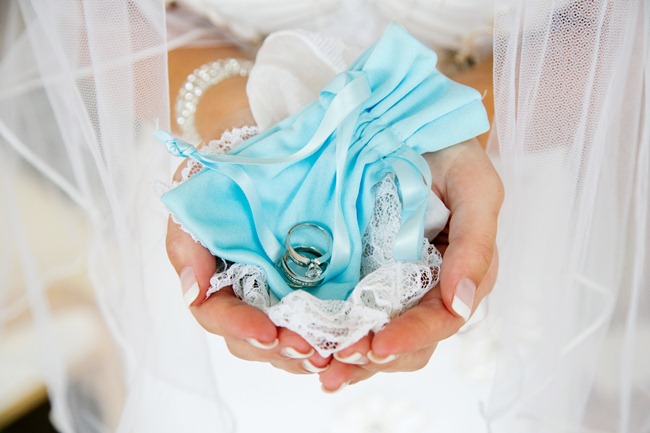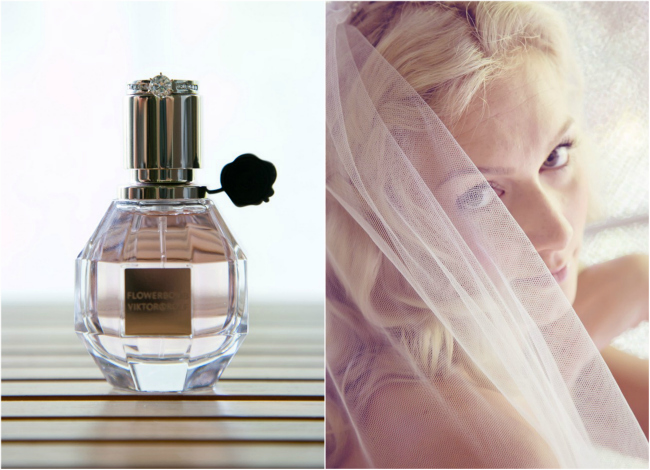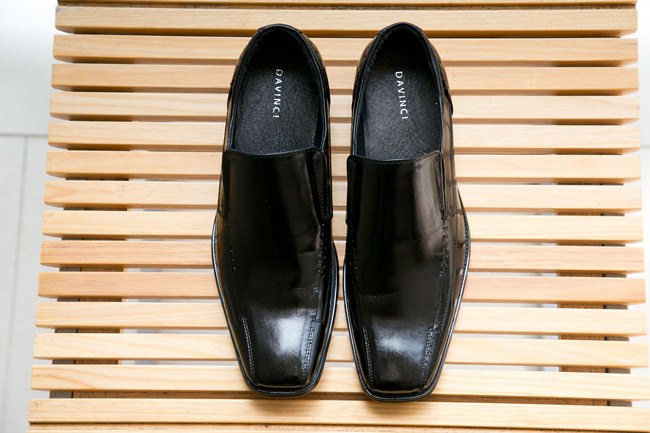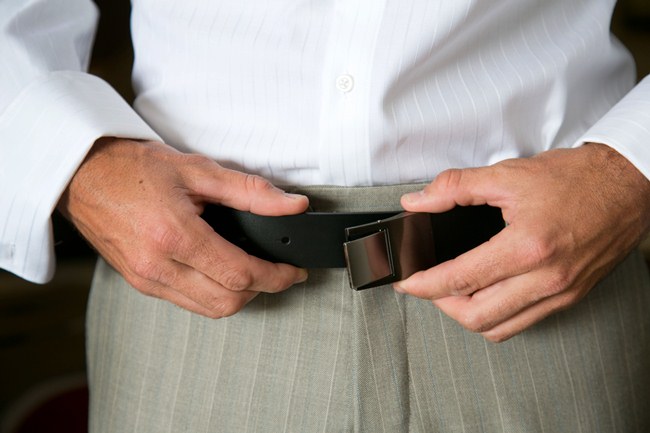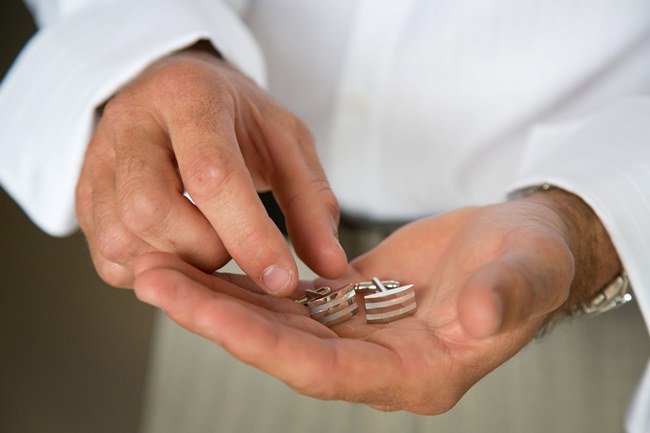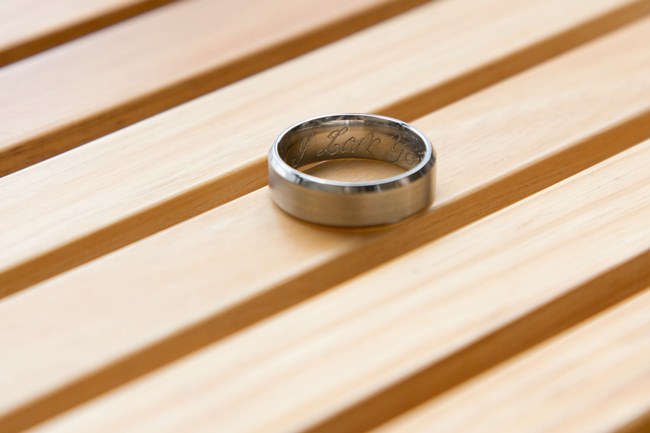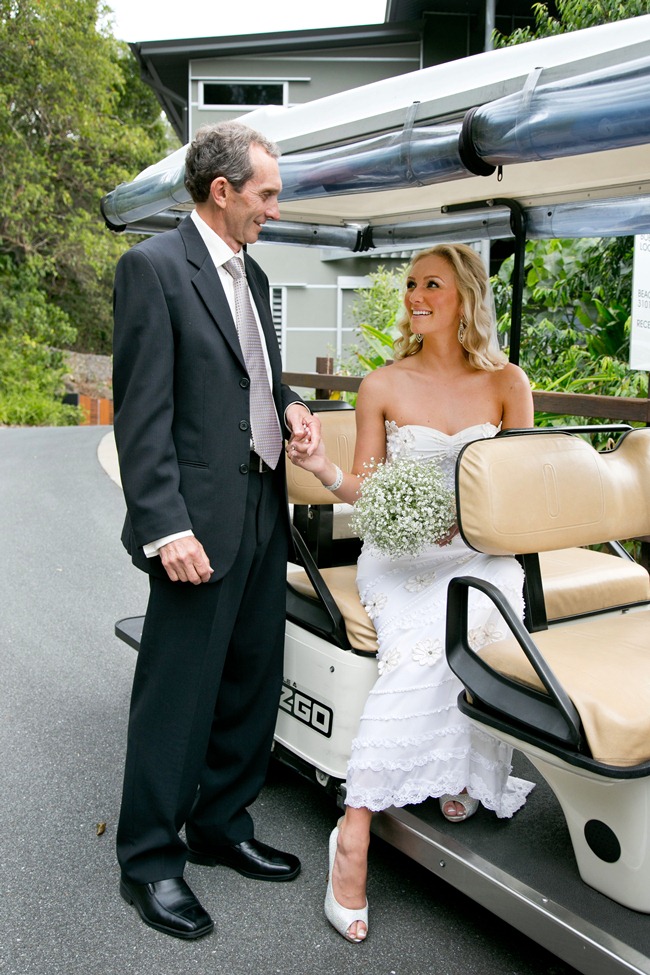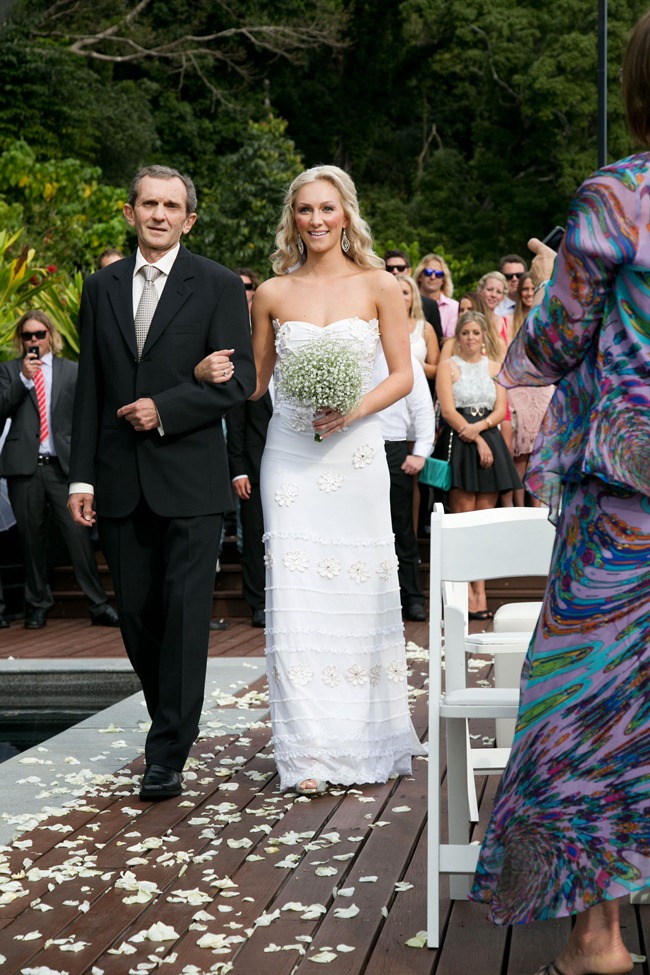 "One special moment for me was making a note of listening to the music that was playing when I walked down the aisle, it's a memory I will never forget."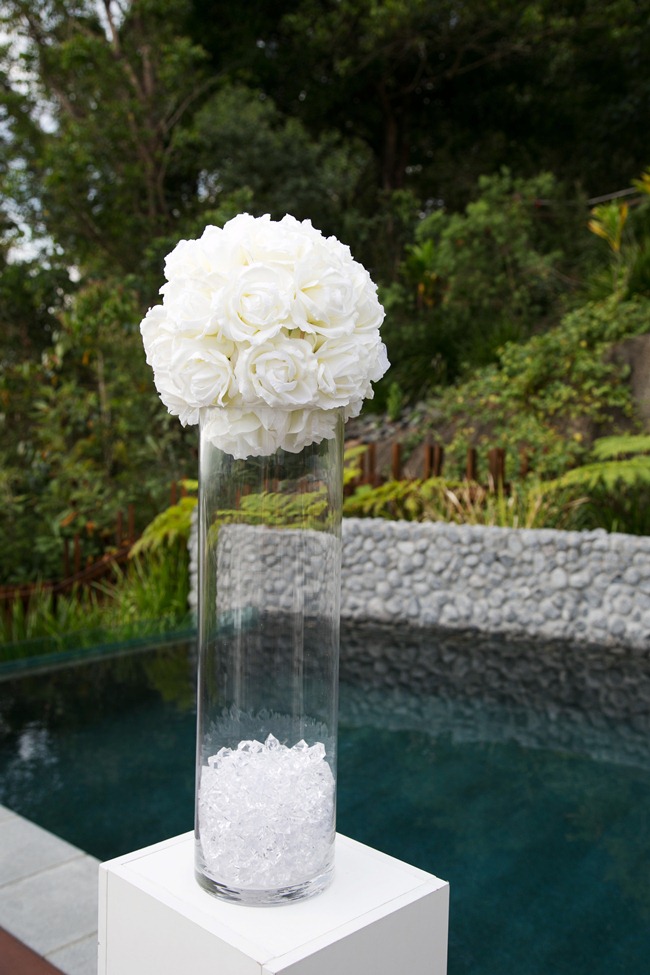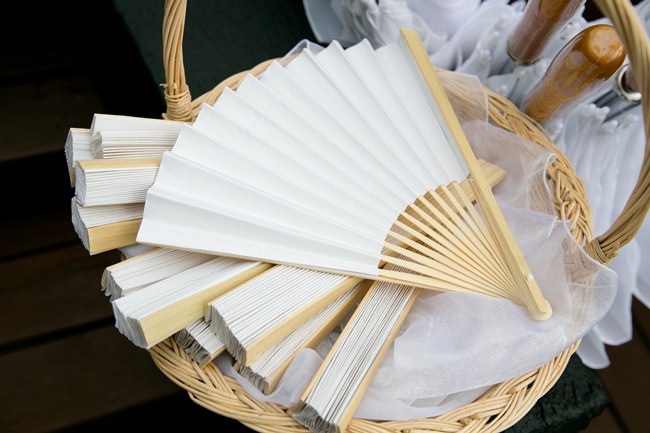 "I did up a run sheet for the day and that was fantastic. Made life so much easier – I gave a copy to both parents, photographer, the wedding coordinator at the outrigger, and celebrant, so everyone knew when and what was happening."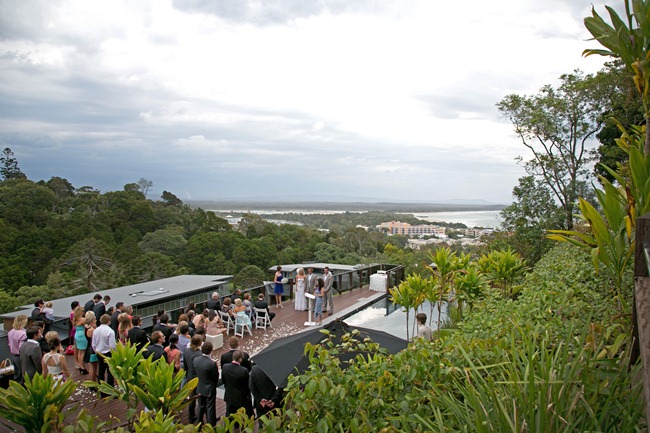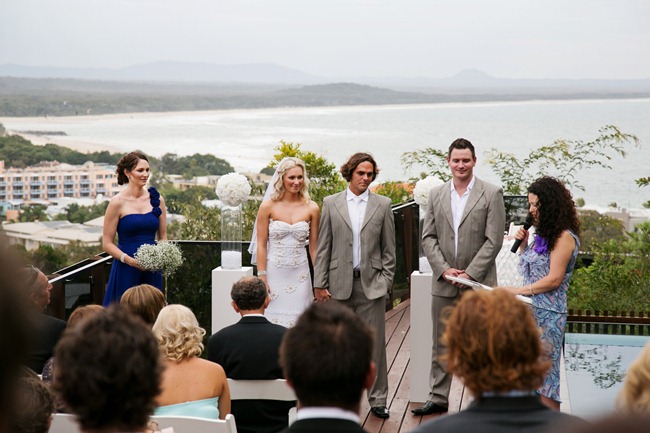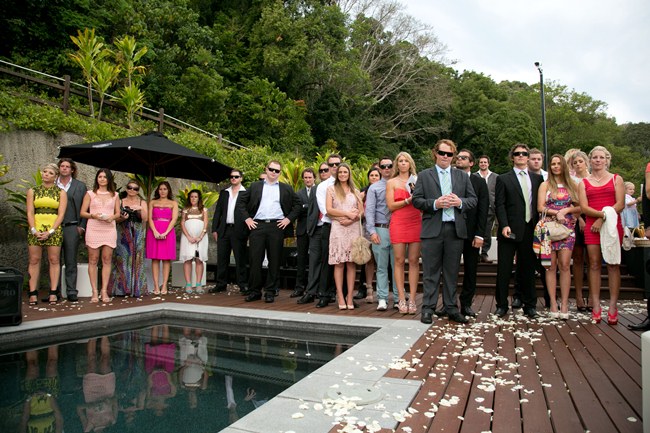 "For the ceremony we did a ring ceremony, where the rings get passed around to all the guests throughout the ceremony and they are to give us a wish or prayer."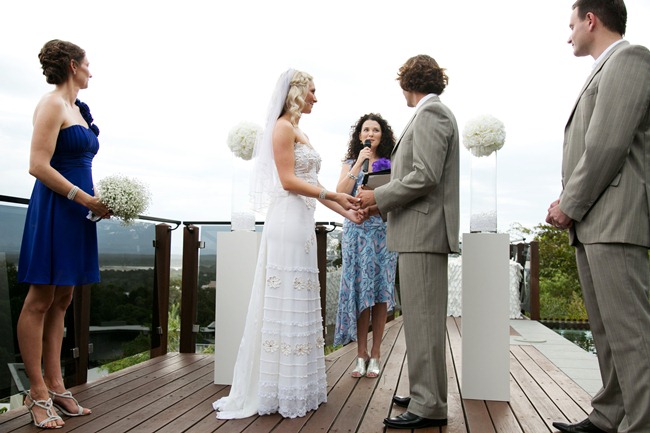 "I had my sister as my Maid of Honour and Callan has his best friend as his Groomsman."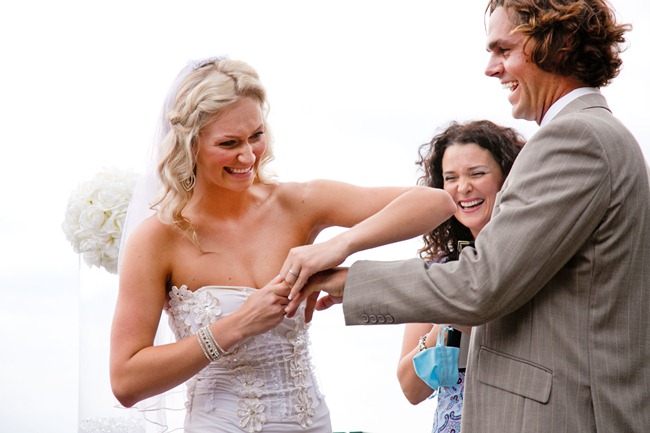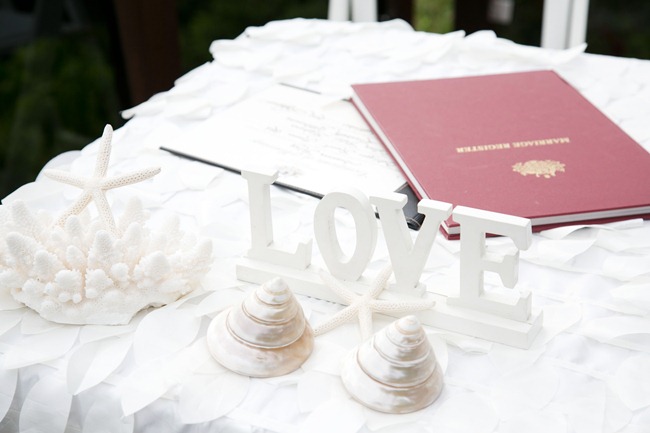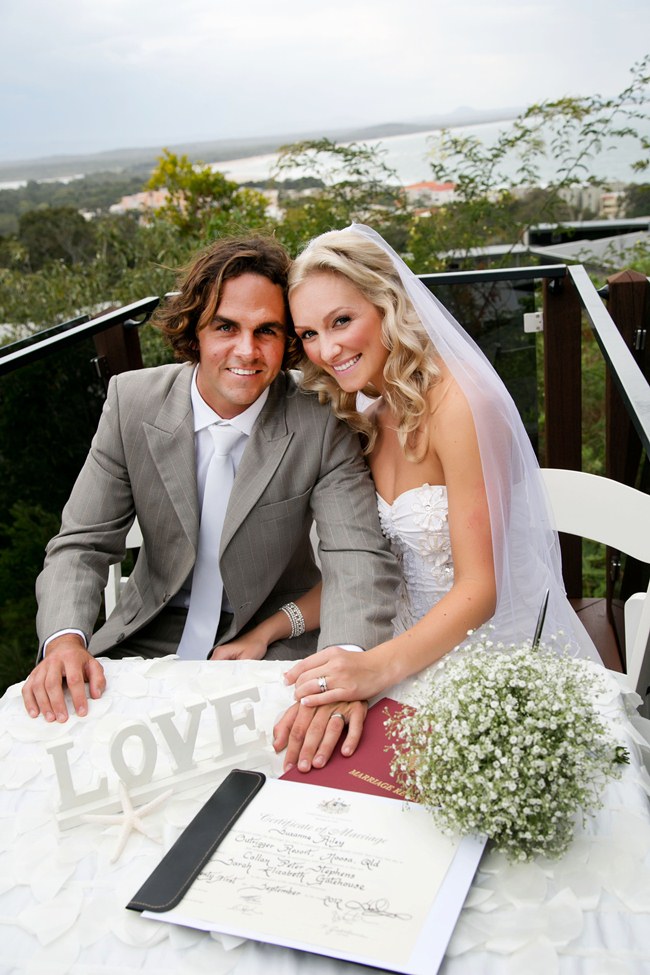 "We decided to ask both our Mums to sign as our witnesses for the day as we wanted to include them somehow."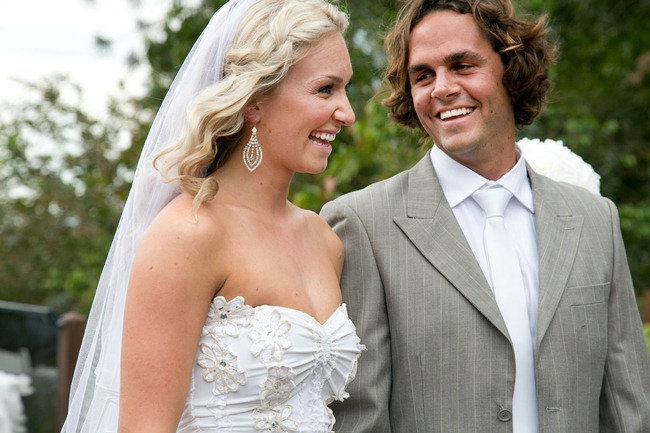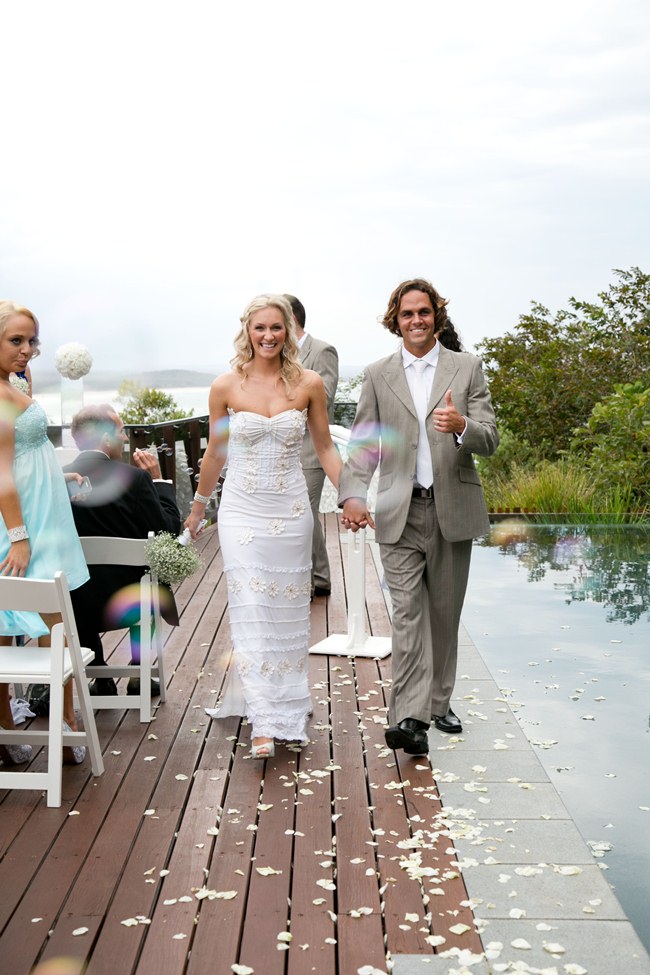 Wedding Secrets Revealed
Biggest Splurge: Reception venue and honeymoon
Best money savers: Biggest save was my dress as I already had it. I spent $120 altering it a tiny bit, so it was a little different. And also hair and makeup – I am lucky enough that I did my own and my sister's and mums. Probably also flowers – after doing the hair for a styled shoot for the One Dress, Three Ways article in The Bride's Tree magazine Volume One at Anna Bella Chapel, I loved the idea of baby's breath bouquet, so that is all I had, which saved money as it was not too expensive and I think it was beautiful!
Bridal gown: Bought in 2006 as my school formal dress from Bardot!
Accessories: Bracelets – Collette and earrings – Diva. Together came to under $35
Shoes: Youth Culture at local boutique in Sunshine Plaza – $90. I wore these to our engagement party shoes as well.
Bridesmaid dresses: Sunny Girl at Sunshine Plaza
Bridesmaid's accessories: Earrings, bracelets and handbag from Collette – under $50
Groom's and groomsman's suits and shoes: Suit – $150 ex hire suit from John's Formalwear in Maroochydore
DIY: I made the invitations, I bought a bird's cage for the wishing well and had to paint it white, I made our wishing well sign, I put together all of our bombonieres. I bought all the tables decorations and myself and friend set it all up the day before the wedding.
Music: We did up a fairly big playlist for our DJ. The majority was probably songs we love from Triple J but also some new music that we could dance to. Some oldies but goodies too. I think we had a great mix of music as there was lots of dancing happening.
Food: The food was beautiful, we had canapes, entree, main and then cake for dessert. Entrees were prawns and lamb, mains were chicken and steak. It was all delish! 
Number of guests: 57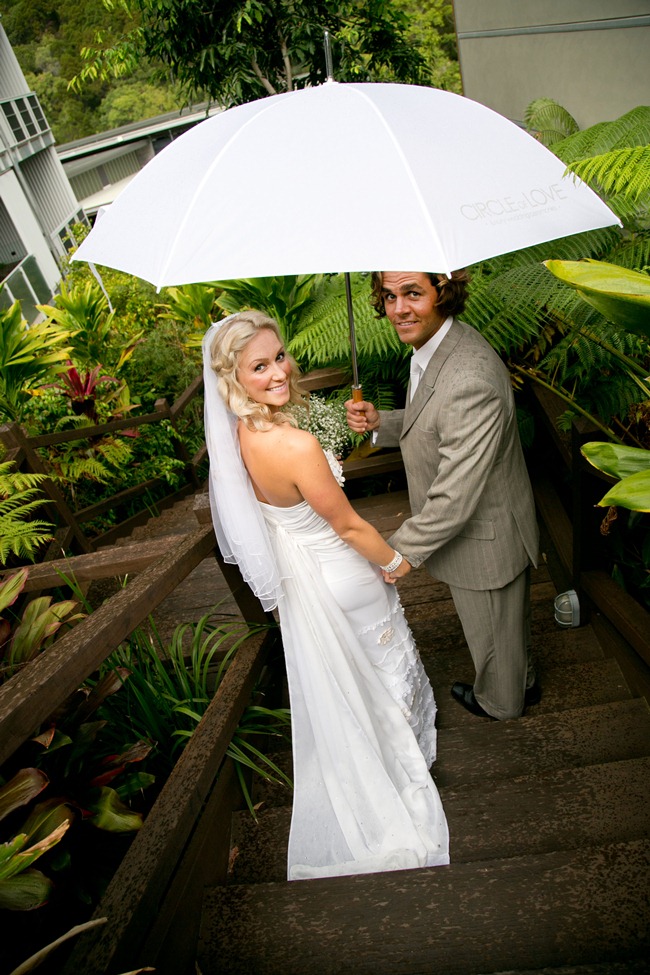 "The plan was to go down to the beach at Noosa for our photos, but because there was a huge storm right after the ceremony finished, we ended up going to one of the penthouses at the resort to get photos done. When the rain had passed we ended up going down to the beach as well, which was great. "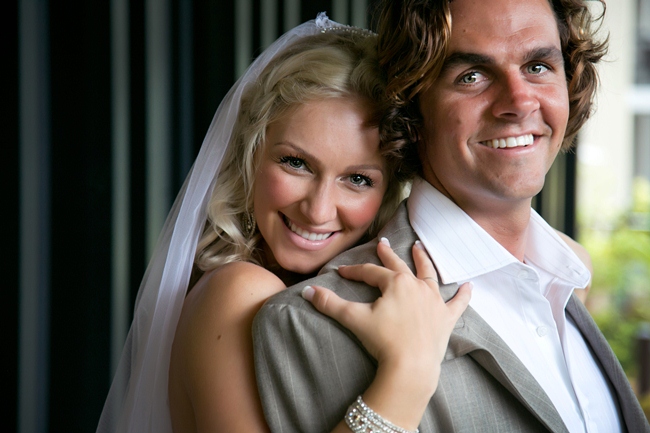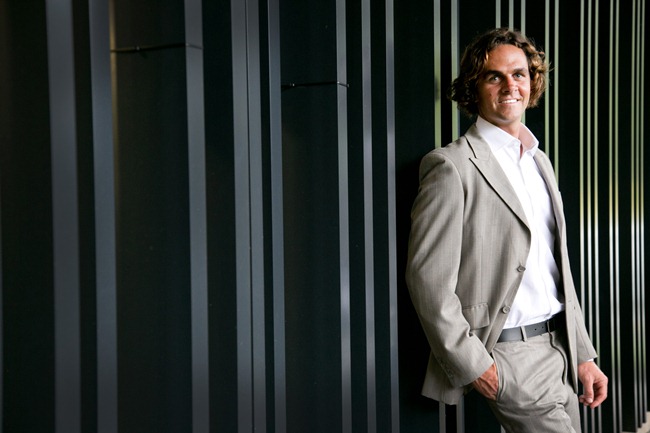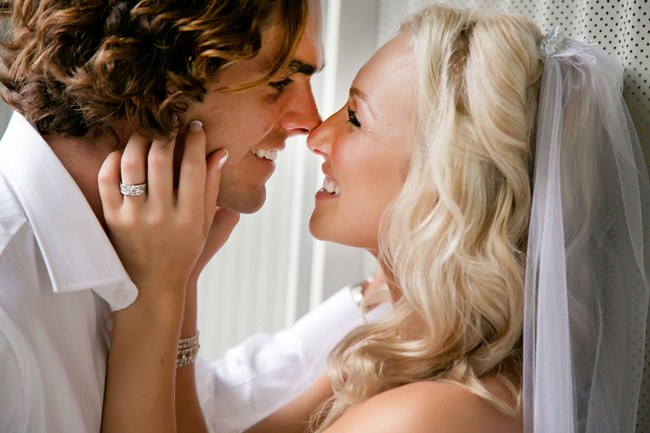 "We are best friends and we talk to each other about everything."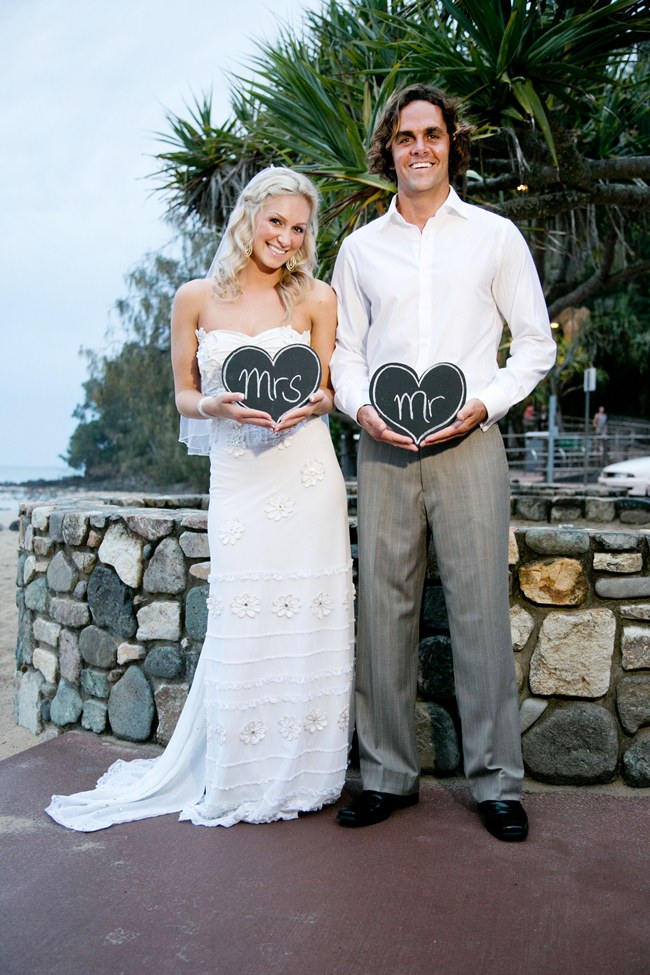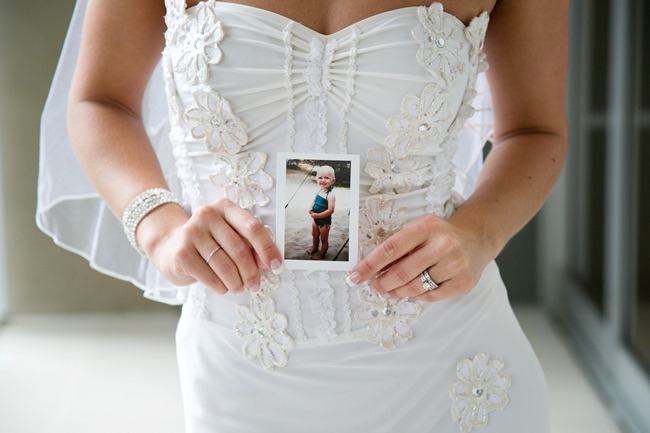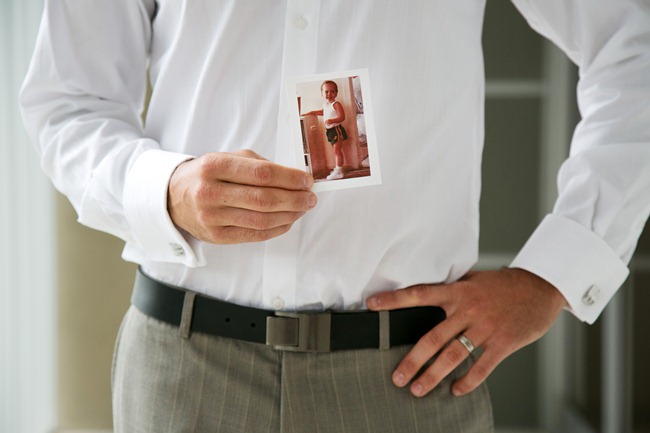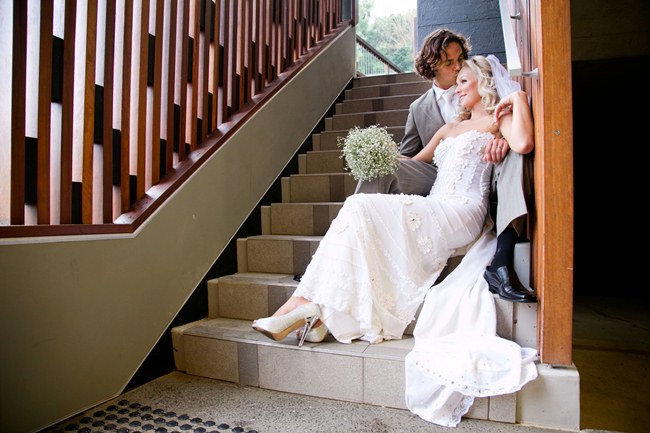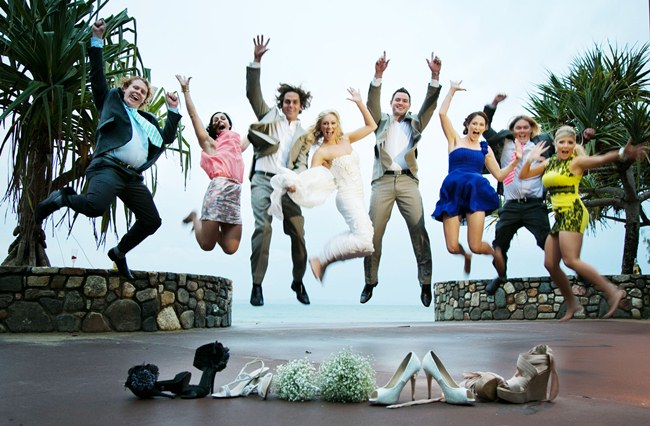 "Our wedding planning priorities were finding the right place for the ceremony and reception.and finding songs which we loved and wanted for our special day."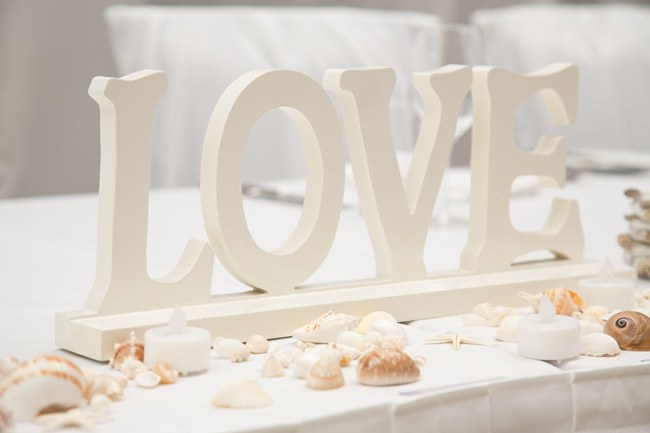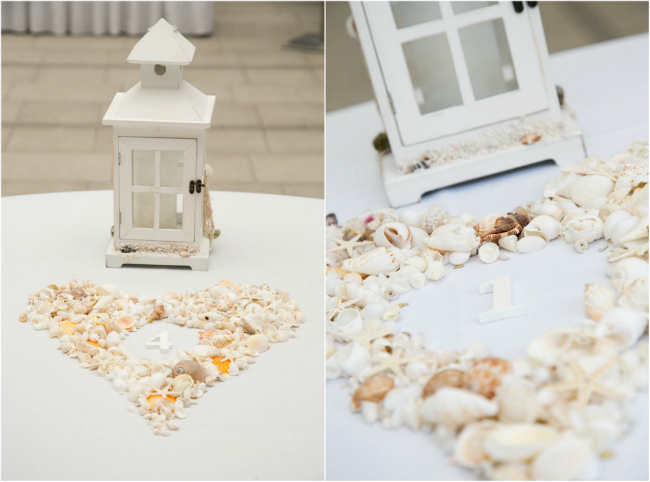 "We both love the beach so it kind of just happened that we had shells and a beachy theme for the day."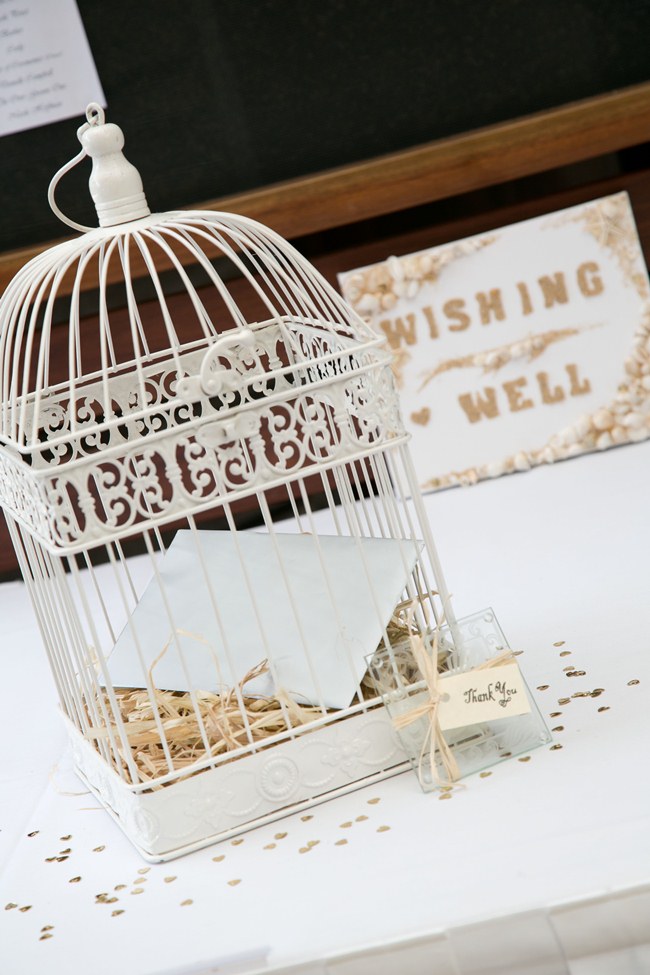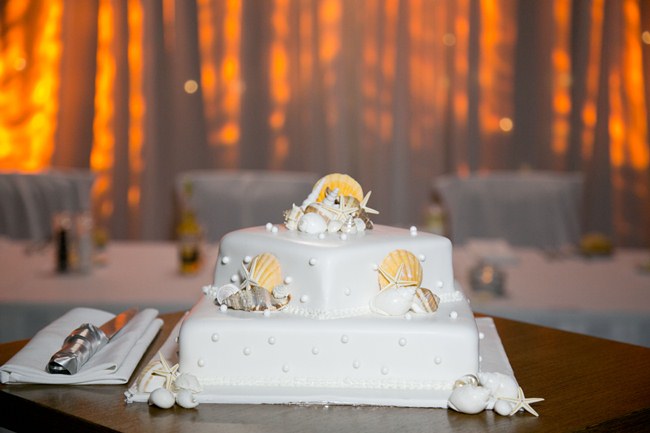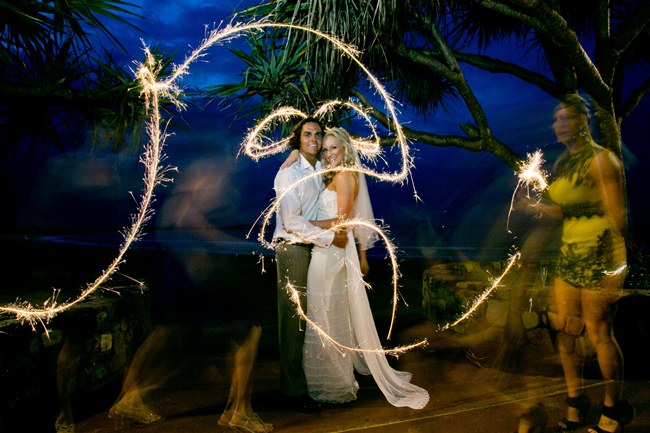 Sarah and Callan's Hand-picked Team That Made It All Happen
Photographer: Images by Lou O'Brien
Florist: Ultimate Florist
Venue and Catering: Outrigger Little Hasting Street
Cake: Made by a friend of the bride's
Hair and Makeup Artist: Sarah did her own, as she is a professional with her own business, Bohobello
Decorators: Circle of Love Weddings Sunshine Coast
DJ: Dj Rick
Celebrant: Suzanne Riley Marriage Celebrant