Intimate Wedding at Exclusive Hinterland Estate
10th March 2013
Justine and Simon enjoyed their special day exactly the way they wanted to. All of their guests enjoyed a breakfast together, after spending the night at the luxurious private estate of Spicers Clovelly. With complete privacy for their intimate wedding of just 10 guests, the bridal couple were free to enjoy a walk together after breakfast, which calmed them for the day they faced ahead. Meanwhile, guests swam in the pool and enjoyed a light lunch before frocking up for the onsite ceremony. 
The stand outs for us at this wedding were Justine's positively toothsome Manolo Blahnik blue heels a la Carrie Bradshaw (eep!) and the catering by Spicers Clovelly, which was a 5-course degustation! Talk about decadence! It was all lovingly captured by super dooper, super fun Sunshine Coast wedding photographer, Ritchie, from Level Eleven Photography. Enjoy!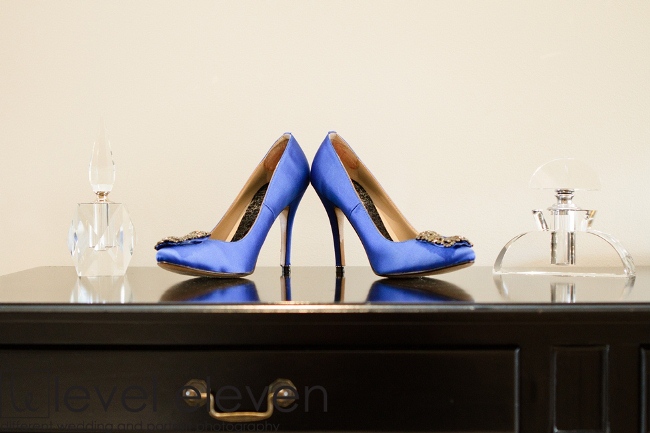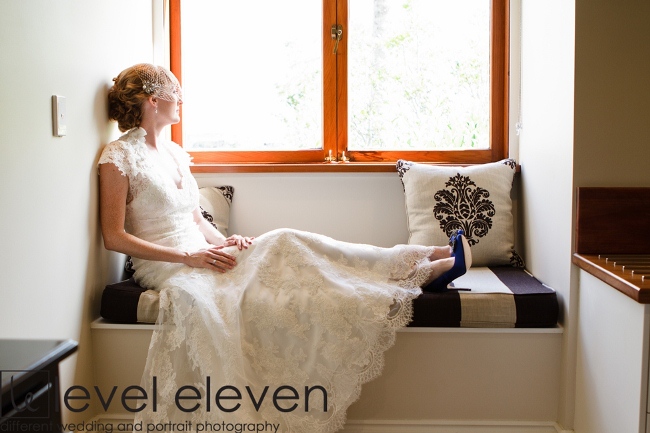 "Having breakfast with everyone and then going for a walk with Simon before getting ready just made things more calm."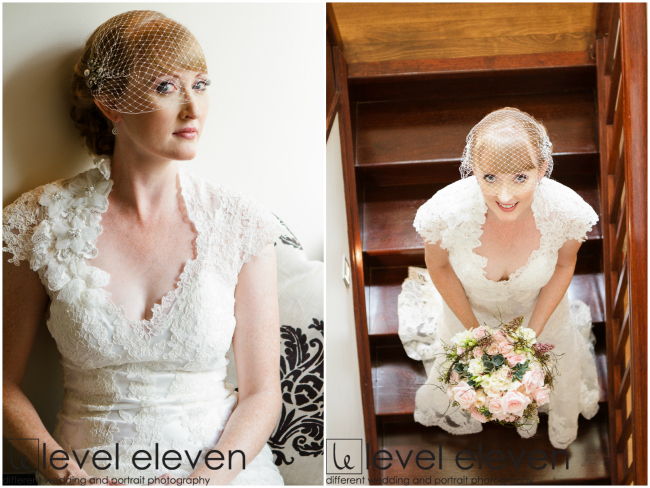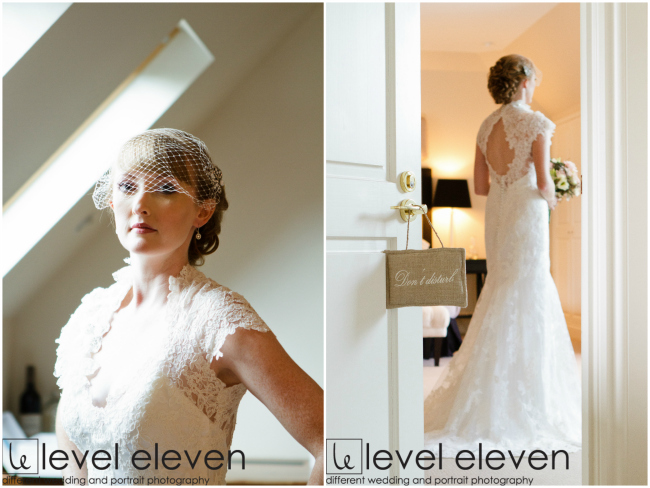 "Once I had the dress, I realised that the venue was tying in with the romantic, vintage-style of the dress. I think our wedding was romantic, intimate and vintage-inspired with a modern twist."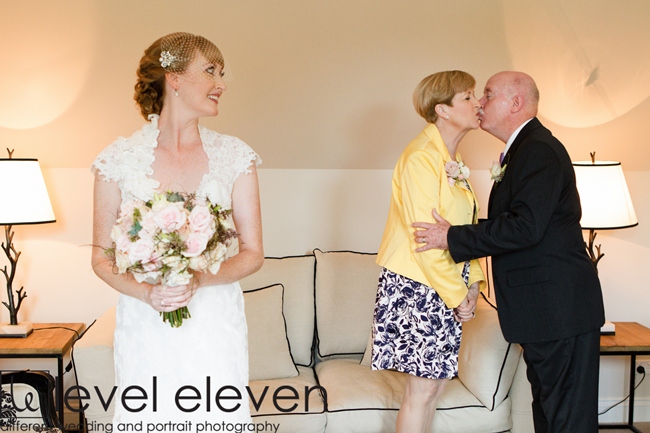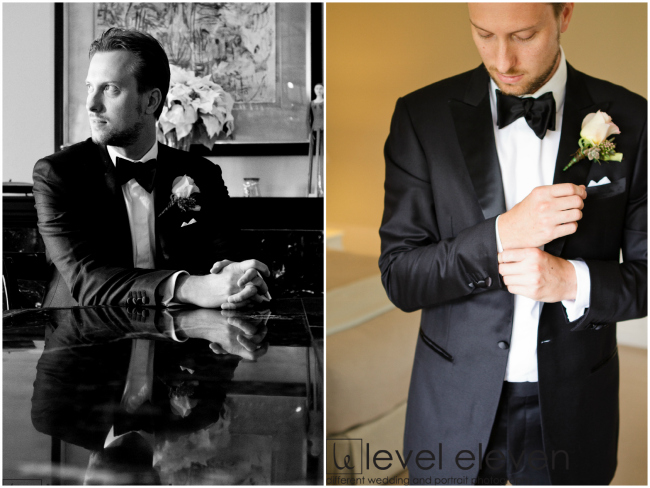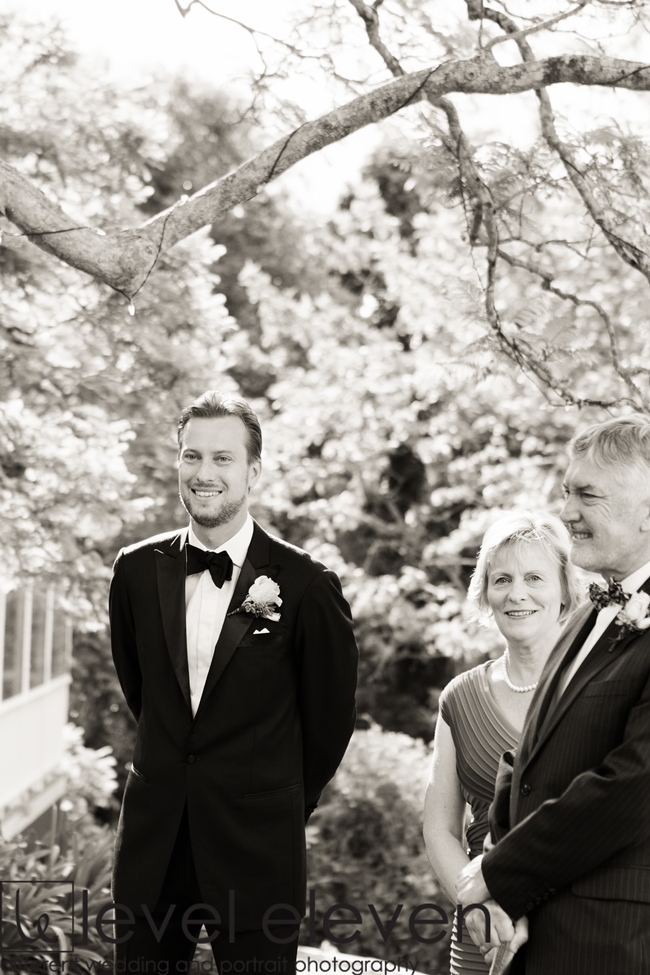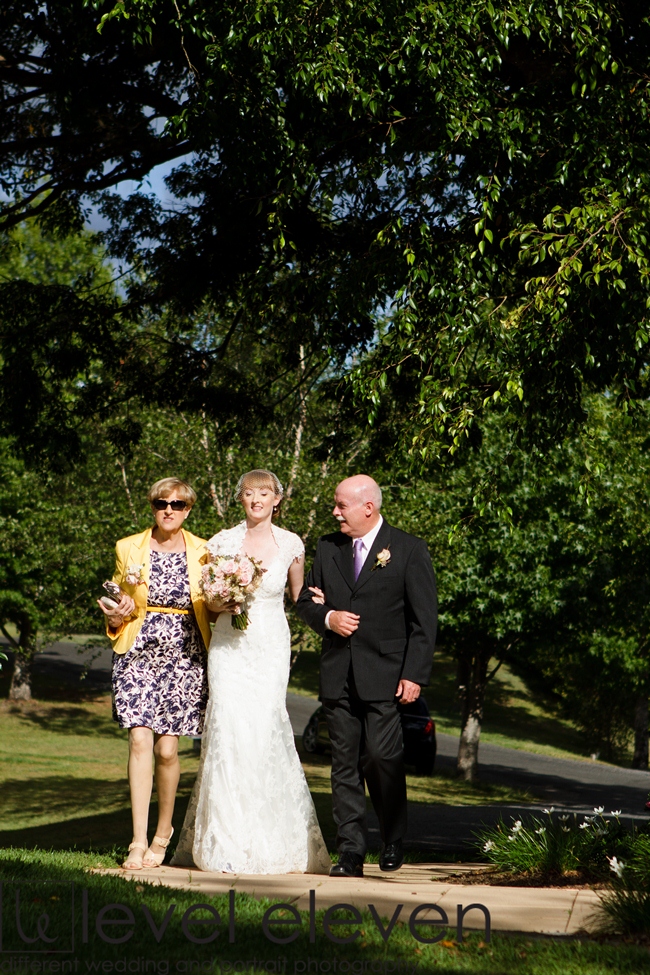 "Our parents gave us to each other; it was a joining of families, rather than a traditional giving away."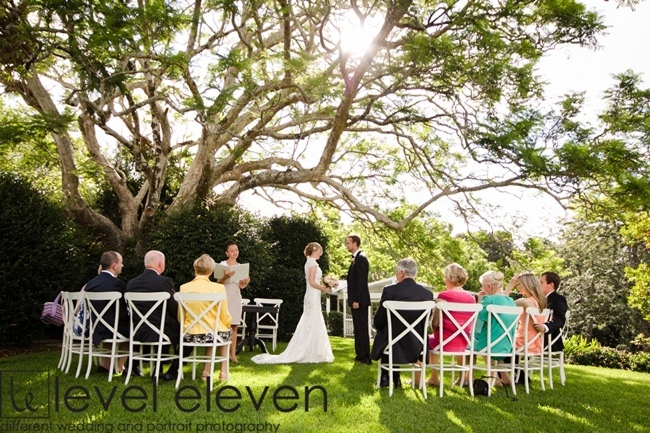 "We invited immediate family & grandparents only as we always wanted a very intimate wedding"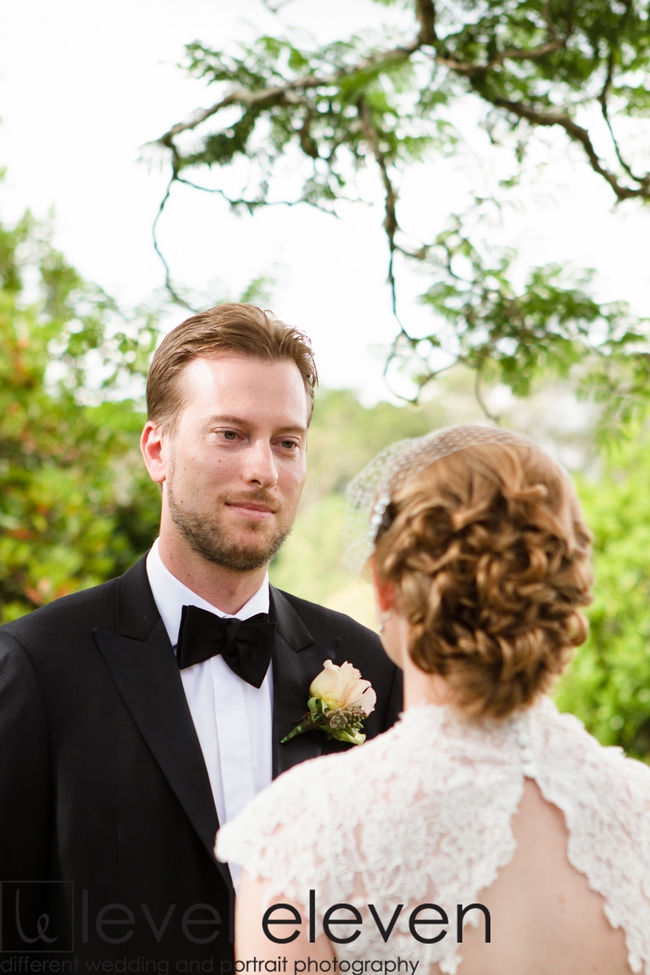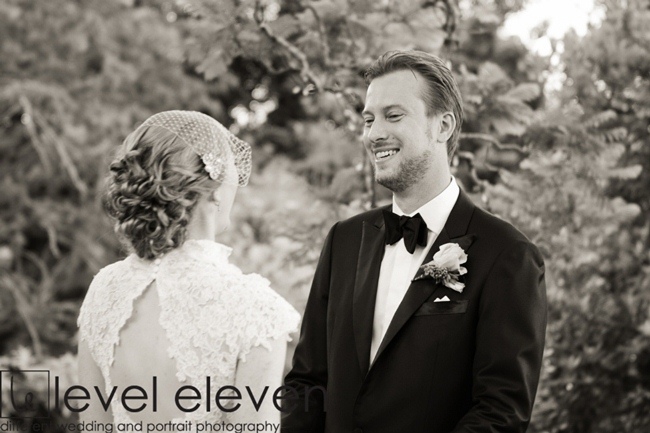 Gorgeous hair styling by Hair by Nicola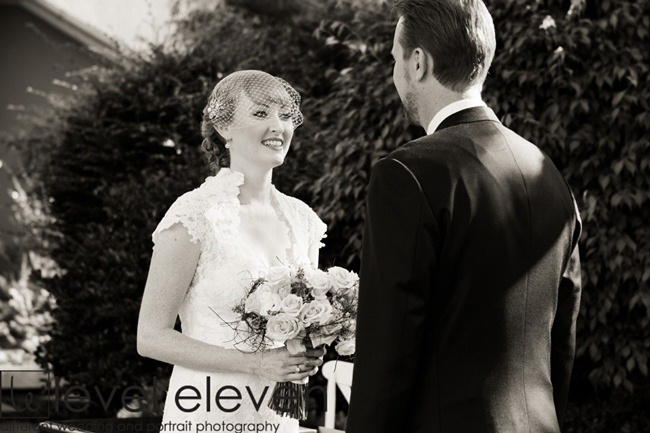 Beautiful makeup by KJ Artistry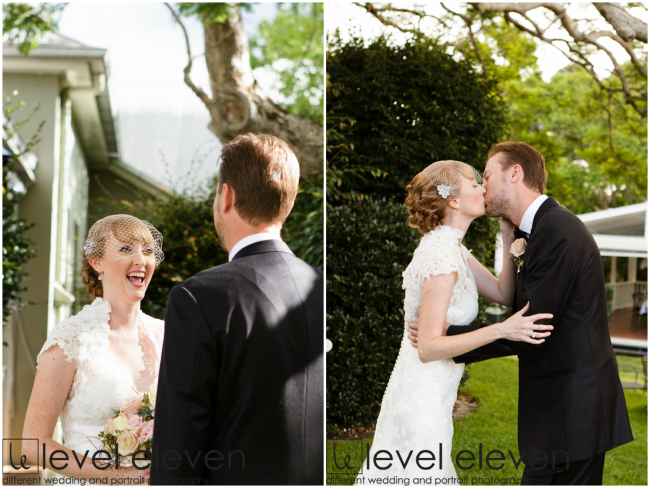 "Everyone was asked by the celebrant, Natalie Banner- Celebrant of Noosa, to make a vow to support us etc at the beginning of the ceremony and everyone blew bubbles at the end as we walked back down the aisle."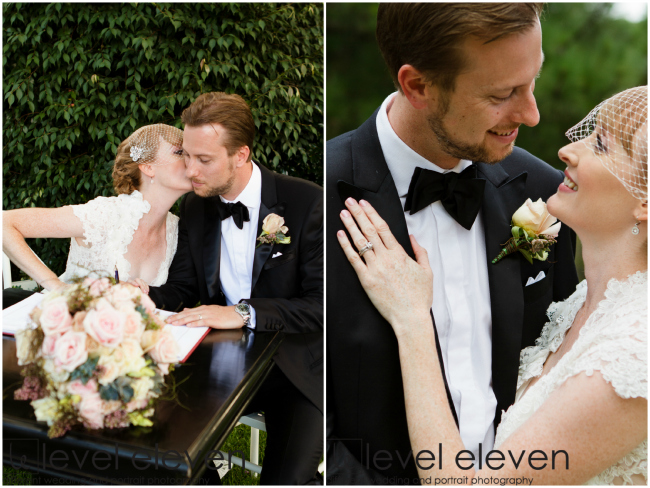 Wedding Secrets Revealed
Biggest splurge: 5-course degustation dinner, where each guest made their own selection for each course.
Best money-saver: We made our own playlist on an iPod for our ceremony and reception music so we could have exactly the type of music we wanted. We didn't need a DJ.
Bridal gown: Allure Bridals
Accessories: Earrings I had bought at Nordstrom in the US years ago but hadn't worn. I guess they needed a special enough occasion!
Shoes: Manolo Blahnik Hangisi in blue for the ceremony (my something blue) and Manolo Blahnik Sedaraby in silver for the reception. I'm very much a shoe girl so having special but not 'bridey' shoes was important to me. I always knew I wanted my something blue to be my shoes.
Groom's suit and shoes:  A tailored Zegna suit with peaked lapels and no vent (like Daniel Craig's in Casino Royale) & Julius Marlow shoes.
Number of guests: 10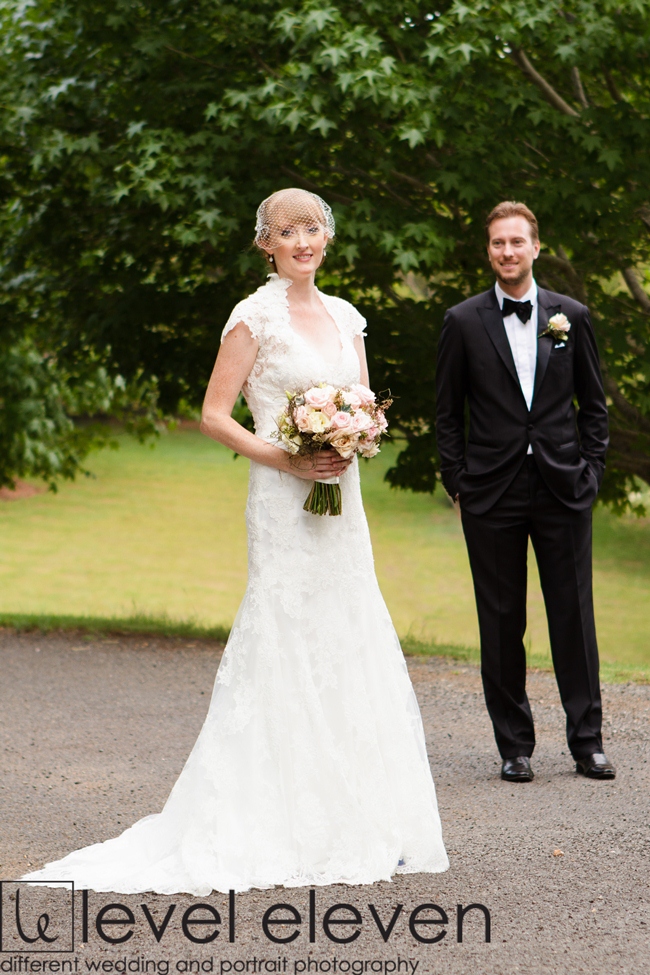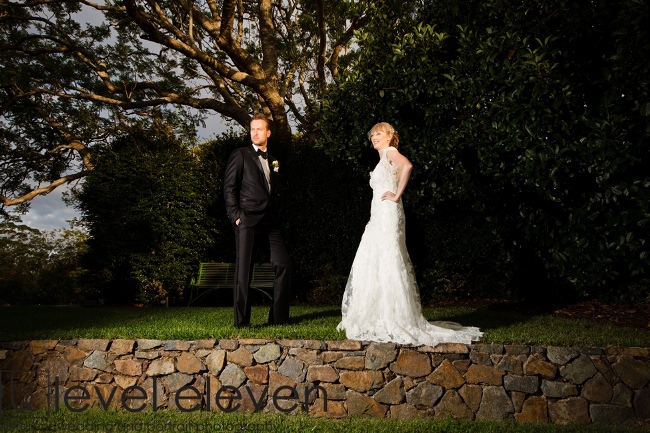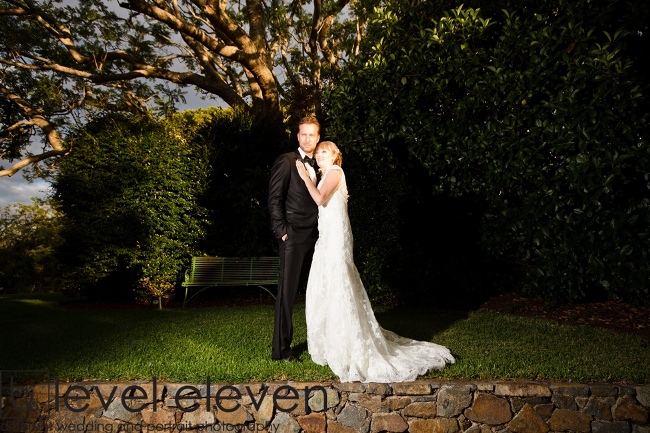 "All photos were at Spicers Clovelly Estate because it was such a beautiful setting with lots of great locations for photos."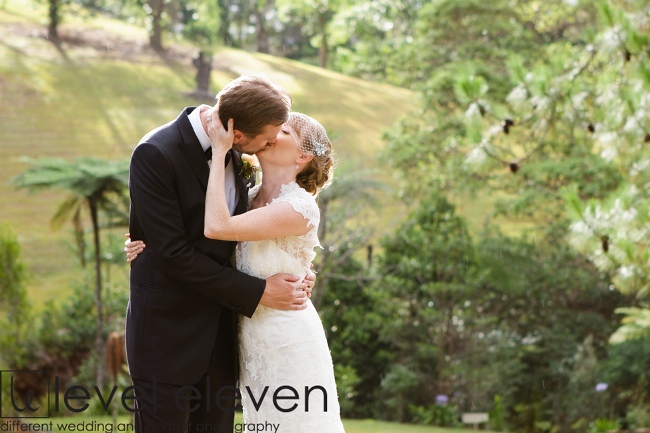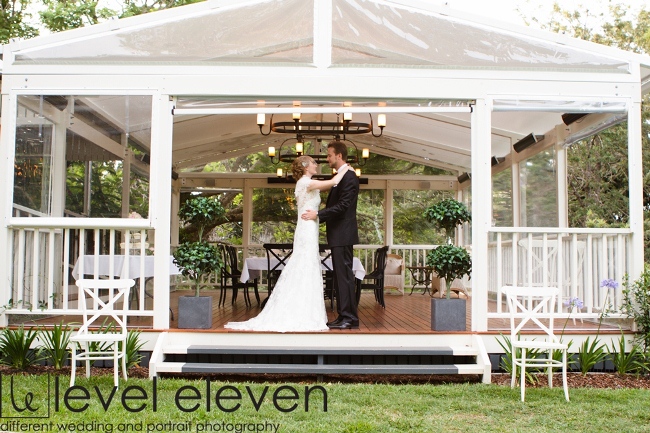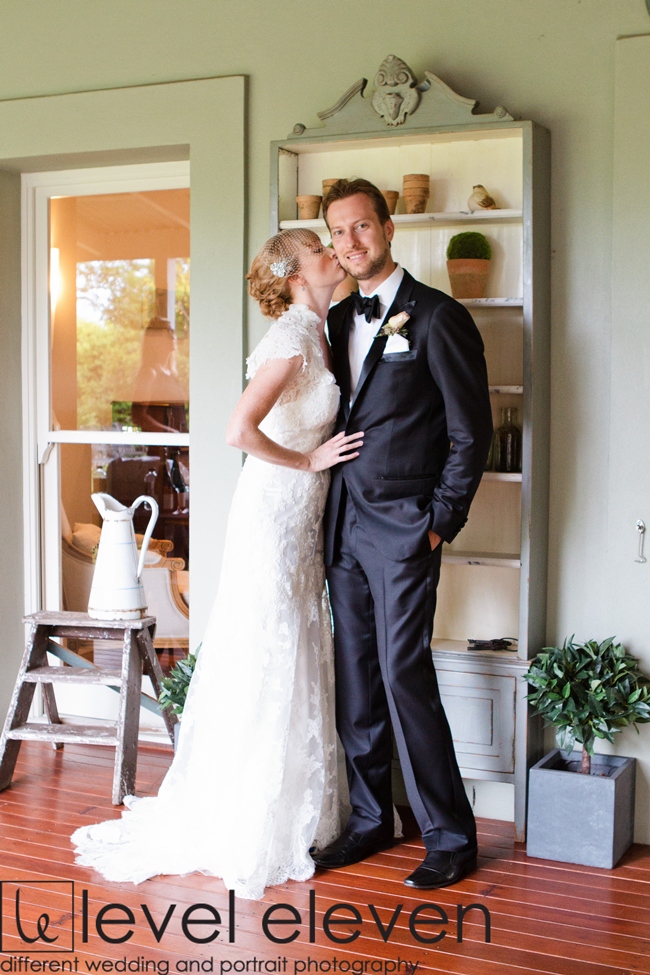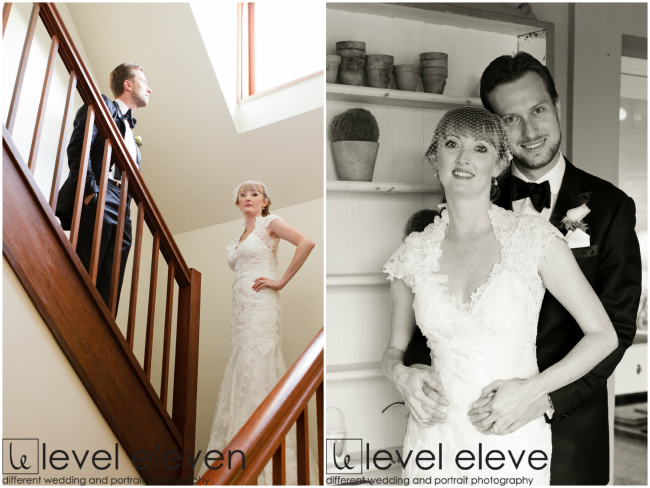 "We did everything our way & didn't let ourselves become influenced by others so we felt completely relaxed on the day. Having everyone staying on site was great, especially at the end of a long day. Everything was wonderful, from the ceremony to the cake and stay at Spicers Clovelly Estate."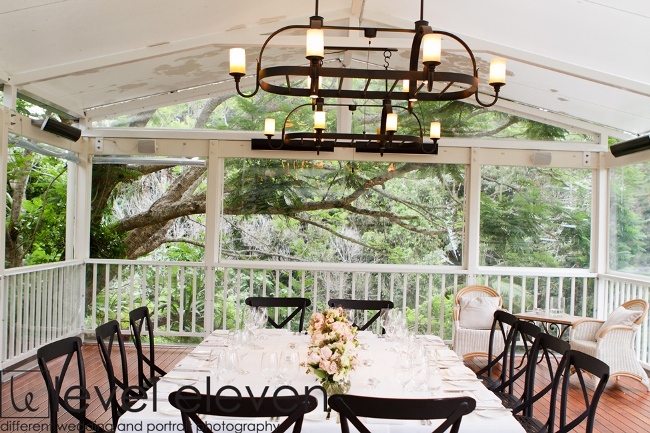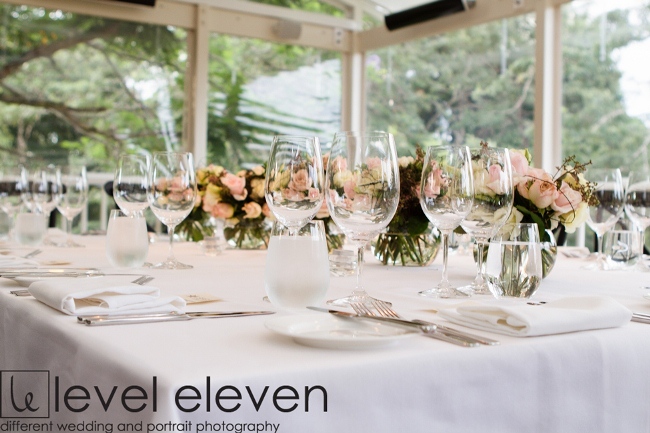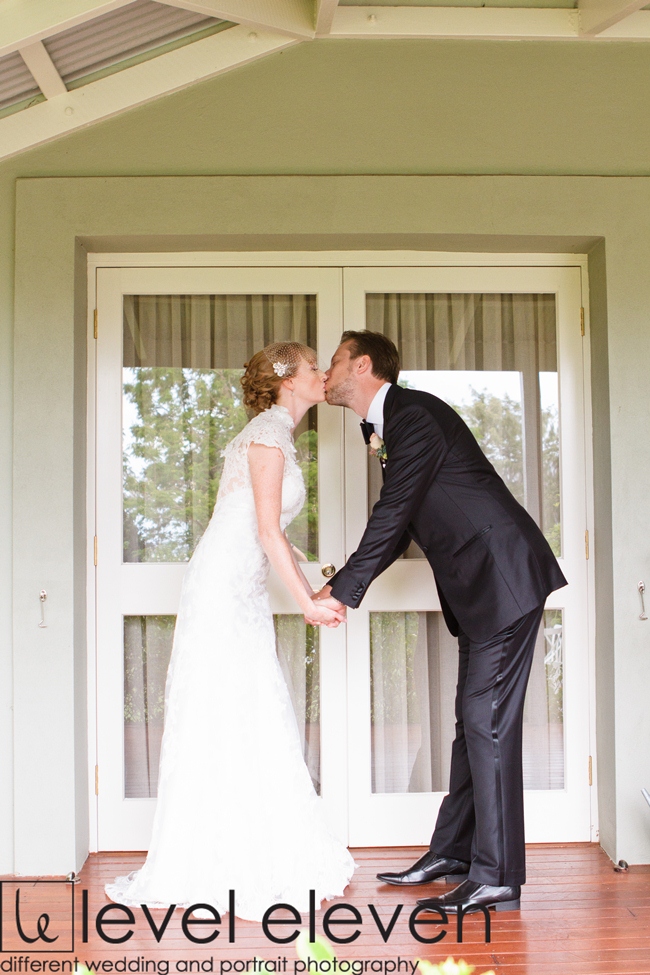 Justine and Simon's Hand-picked team That Made It All Happen
Photographer: Level Eleven Photography
Celebrant: Natalie Banner- Celebrant of Noosa
Makeup Artist: KJ Artistry
Hair Stylist: Hair by Nicola
Venue: Spicers Clovelly Estate
Florist: Mondo Floral Designs
Cake: Eden's Cakes & Cupcakes
Decorators: Spicers Clovelly Estate