Kenilworth Homestead Wedding with Perfect Weather
13th March 2012
Gosh, we have had some interesting weather here on the Sunshine Coast this week! Cyclone warnings and sudden changes and all! Last Saturday's brides must have been thrilled with their beautiful, fine day, though. I only hope this coming weekend's brides are just as lucky.
If your wedding is coming up this weekend, I have a nice story for you to lift your spirits. On Matt and Mandi's wedding day, not only rain, but a cyclone was predicted. However, as you can see, it turned out to be an absolutely perfect day!
A sweet ceremony was held at the "cute little church", St Matthews Anglican in Gheerulla. Followed by their country vintange wedding reception at Kennilworth Homestead, which was nothing short of impeccably styled, creative and fun. Their 120 guests were able to enjoy live music to all hours and wander back to their on-site accommodation only when their dancing shoes had worn thin, as the homestead has ample accommodation from a self-contained cottage to spa rooms to bunkhouse options for up to 120 guests. Perfect if you have out-of-towners attending, or just want everybody to kick up their heels and relax at your Sunshine Coast wedding.
You can also rest easy with this particular location, because Kenilworth Homestead has several function rooms and a barn that are all booked out by default for your wedding day, so if wet weather does become an issue, there are plenty of Plan B options available to you.
These beautiful images from their special day were taken by Bella Designs.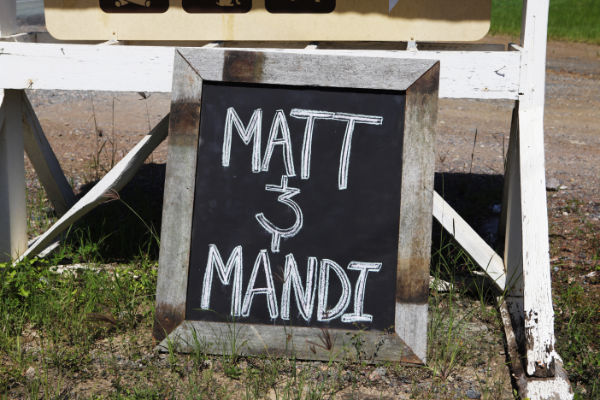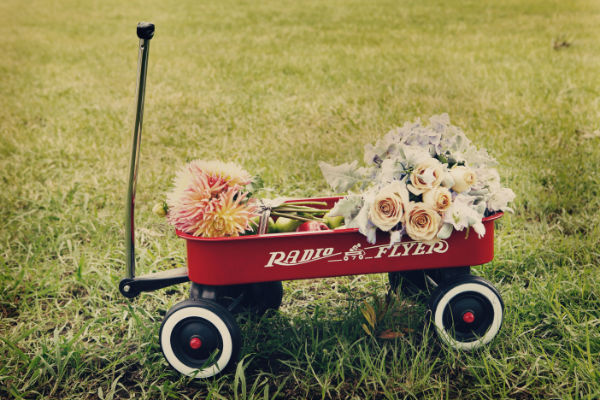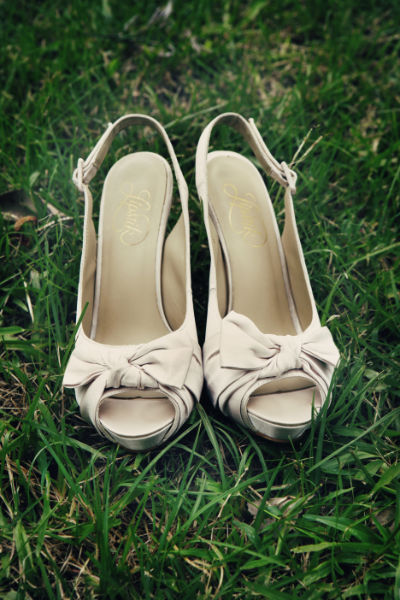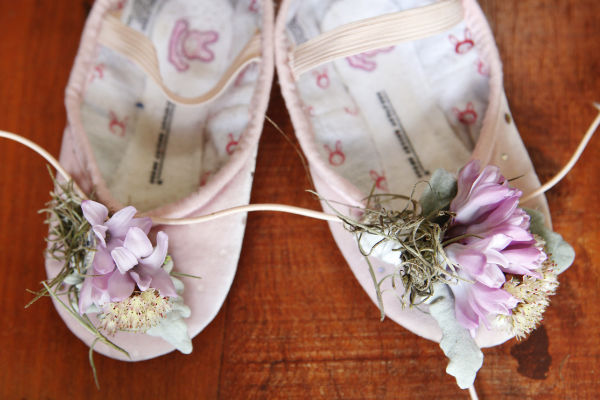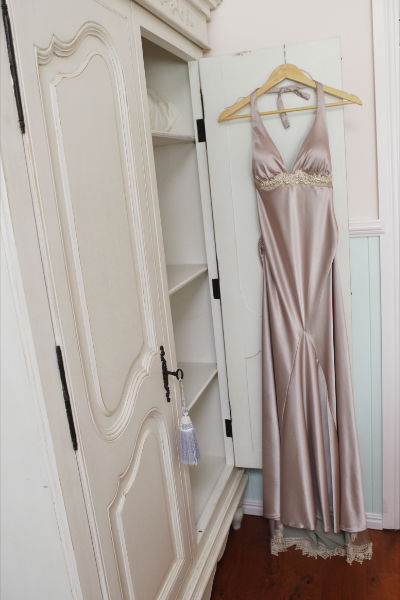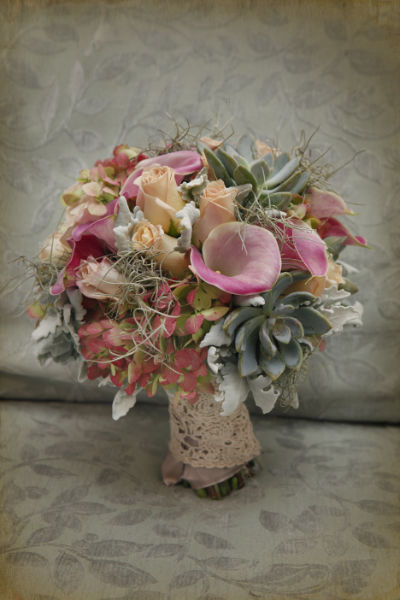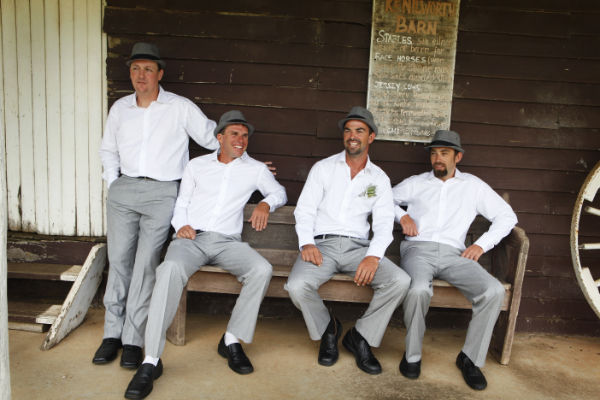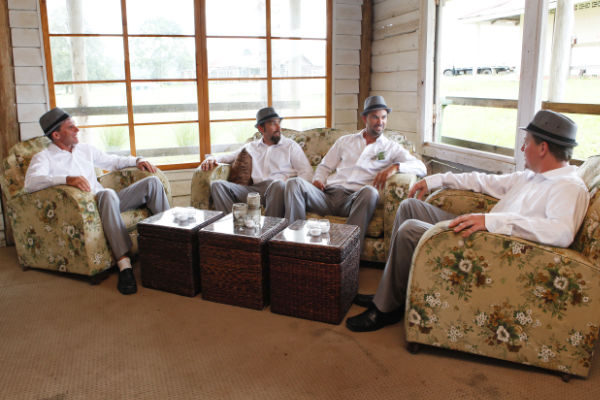 "The best thing about my wedding day…. Marrying my soulmate."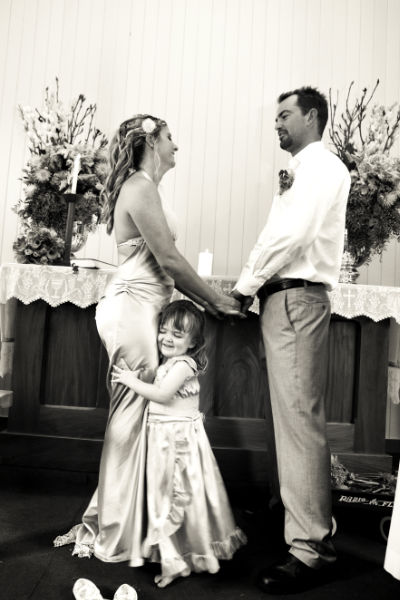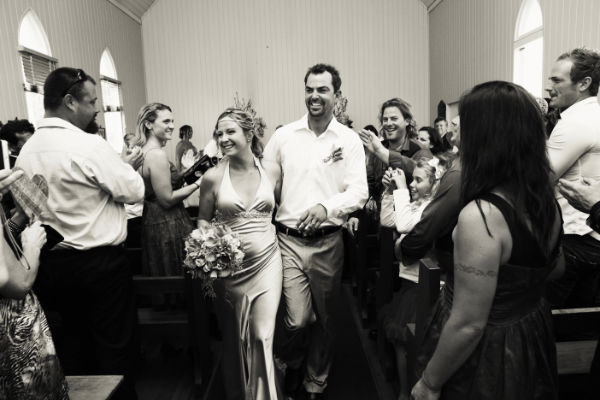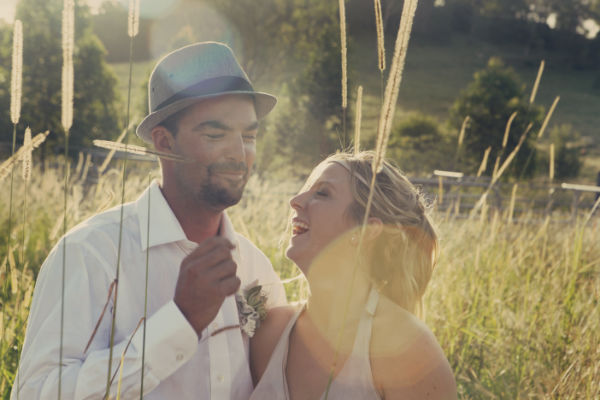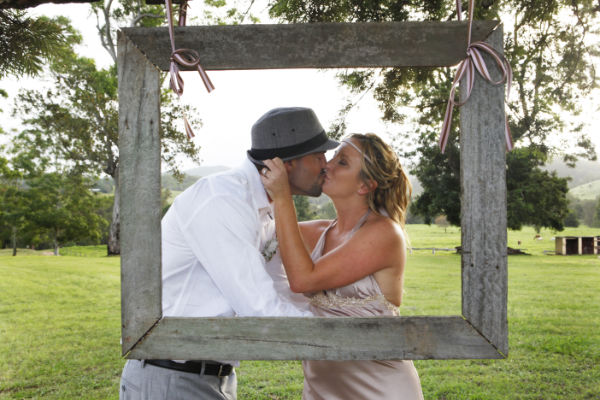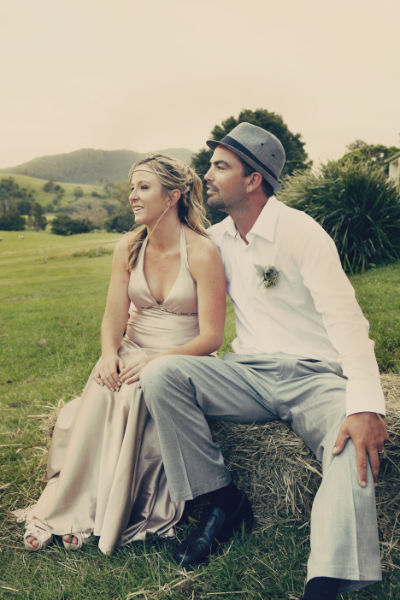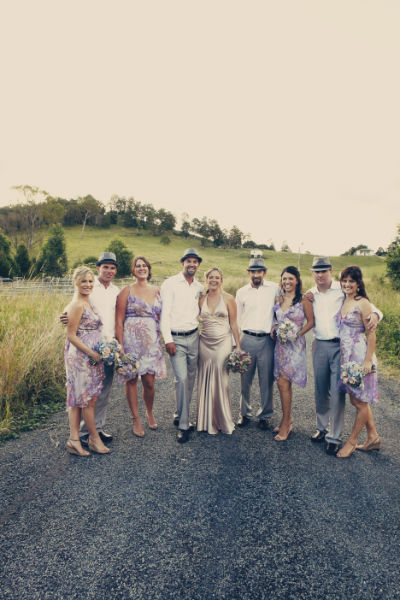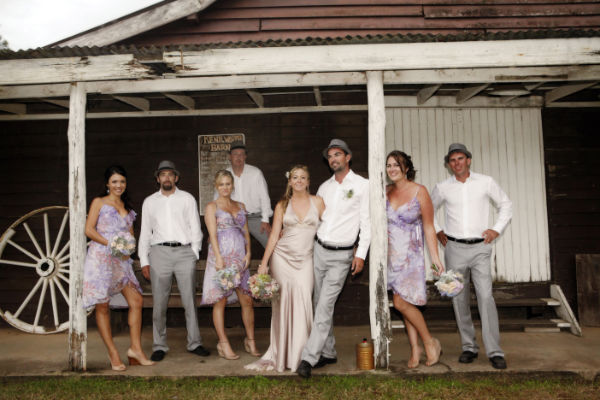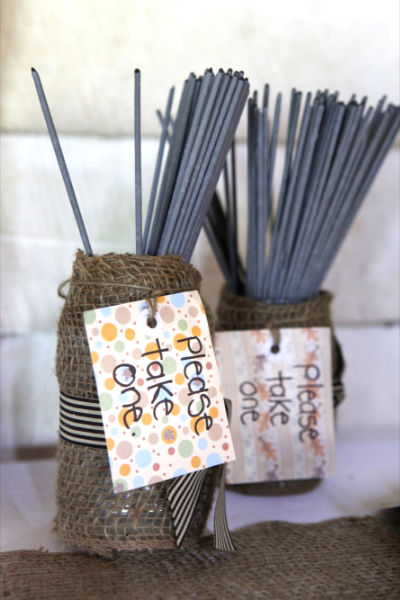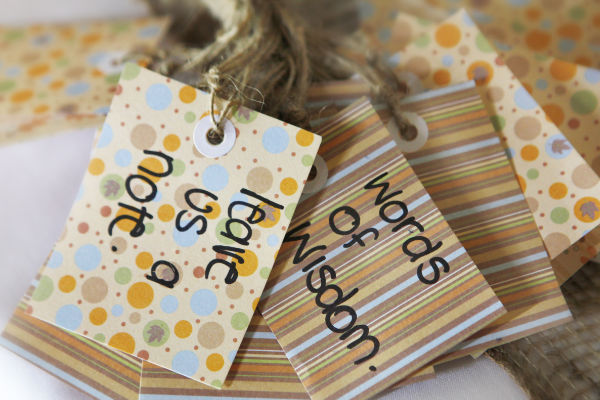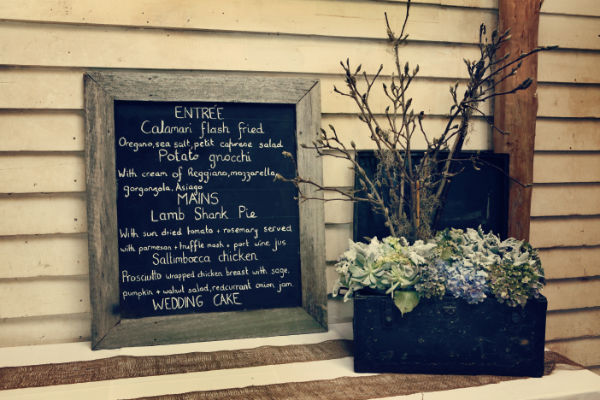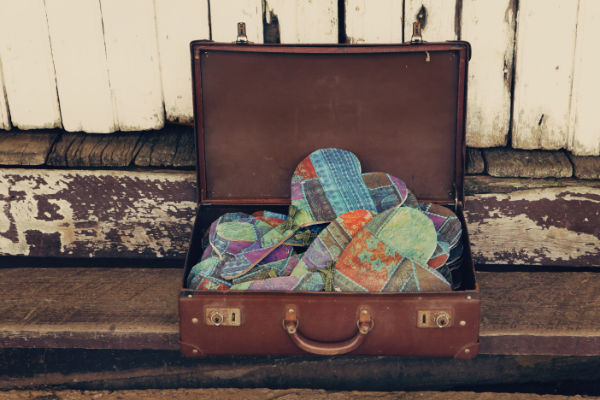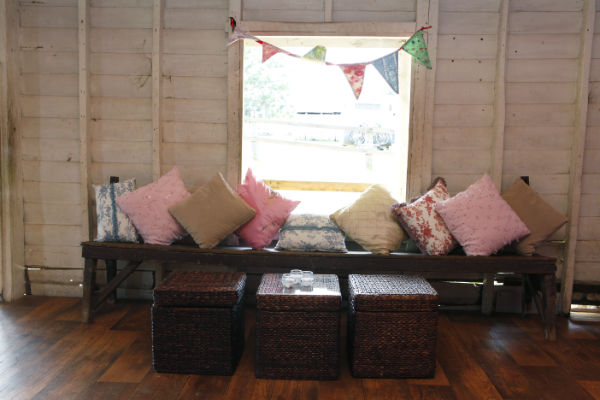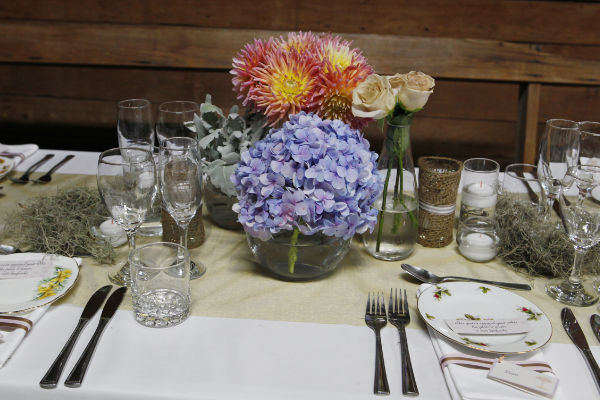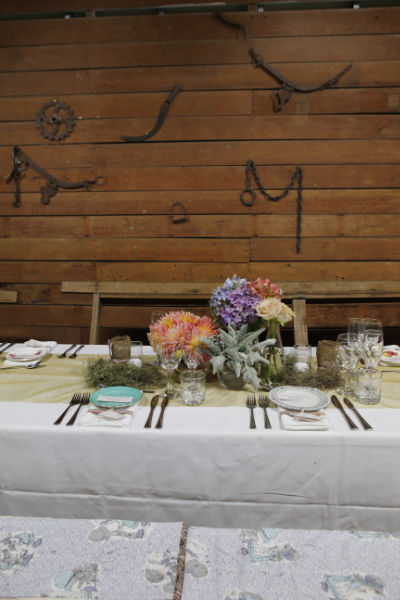 "The vintage plates were collected over time from op shops. I paid anywhere from 10 cents to $1 each and they were a big hit!"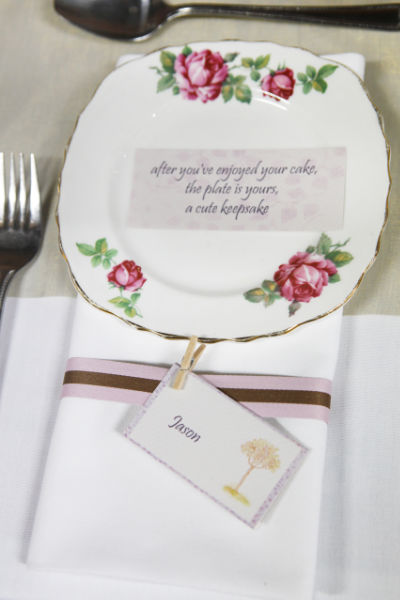 Matt and Mandi's Wedding Secrets Revealed
Biggest splurge: My handmade dress by Judy Copley Couture
Best money-saver: The vintage lounge was $10 from an op shop and all the little plates for bombonieres, ranging from 10 cents to $1 each.
Bridal gown and accessories: Judy Copely Couture
Bridesmaid dresses: Forever New
Bridesmaids' accessories: Found at Peregian Markets
Groom and groomsmens' suits and shoes: Voko Fashion
DIY: Matt made the fans, and they also made the bunting and doves on all the doors.
Total cost of the wedding: $25,000
Matt & Mandi's Hand-picked Team That Made It All Happen
Photographer: Bella Designs and Imagery
Florist: A Sculpted Leaf
Caterer: Fusion Catering
Cake: Ideas in Icing
Decorator: Splash Events
IMPORTANT QUESTION TO ALL BRIDES: What's your wet weather Plan B option? Share your wisdom in the comments below.