Laura loves Matthew | Montville Yurt Wedding
11th May 2021
This couple had their backyard yurt wedding in the most magical of private home venues in the Sunshine Coast hinterland town of Montville.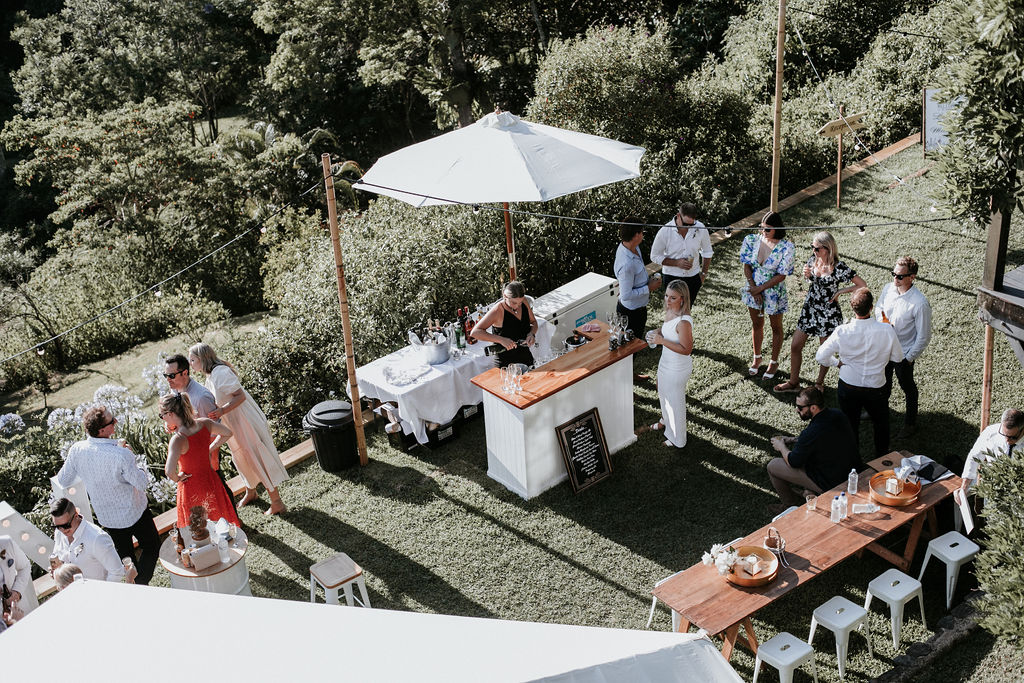 When your friend asks you to come along to their work Christmas party on a yacht, and you end up meeting the love of your life..! This fateful event eventuated to the happily ever after of Laura and Matt's backyard Yurt Wedding in the Sunshine Coast hinterland town of Montville. 
While planning their wedding in the midst of Covid, they encountered many ups and downs, but they say for them, the timing was absolutely perfect. Having their children there to celebrate their big day with them made the occasion even more meaningful and memorable for the happy couple. 
Laura has kindly shared her wedding day secrets, tips and advice with us today. Scroll on to see all the pretty and read her story… 
Vendors
Photographer: Klee Photography
Videographer: Nik Conomos
Venue: Magical Malindi (only small intimate weddings are now allowed at this private property)
Yurt: Montville Yurts
Stylist: White Elk Events
Florist: Kate Dawes Flower Design
Arbour and the signing table floral arrangements: Whit 'N' Whimsy_
Catering: Spanish Paella
Beverage carering: Wilson Pop Up Bar
Cake: Elizabeth & May
Hair + makeup artist: Hollywood Brides
Celebrant: Jarrad Bayliss
Wedding night accommodation: Magical Malindi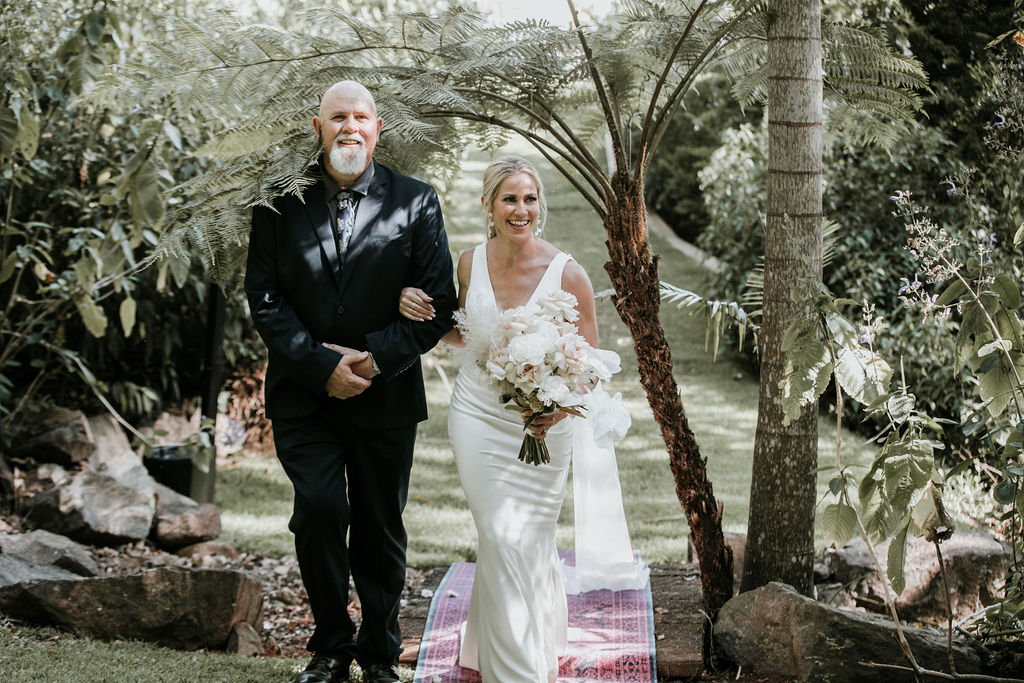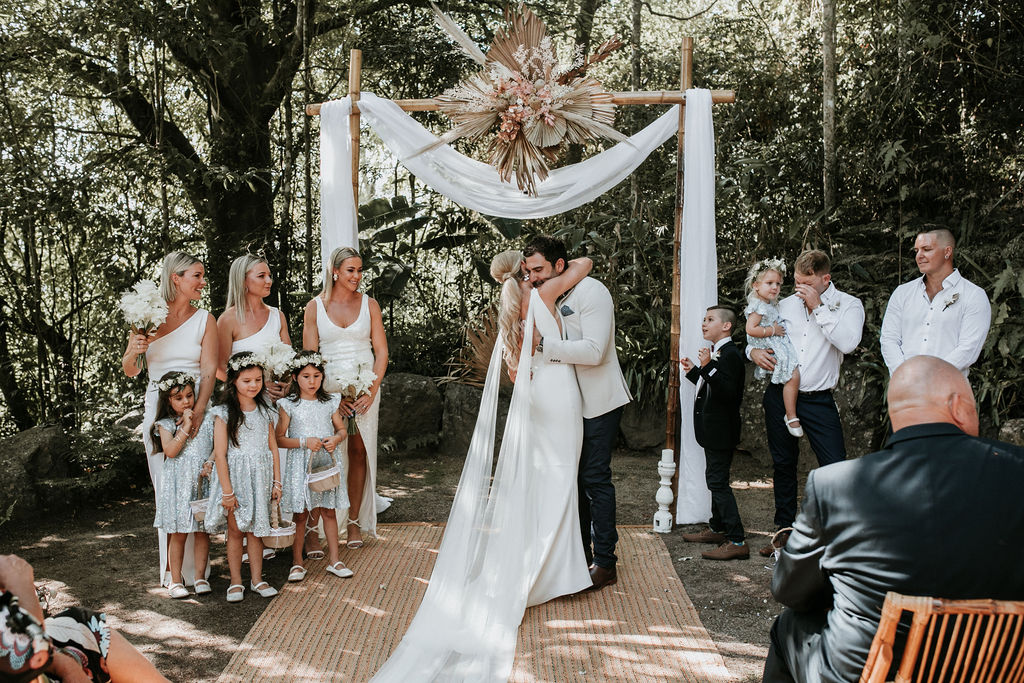 We'd never change…
The time of our life that we got married. Having our kids there was so special. Also, the location and my dress! 
I don't think you can plan for a perfect wedding, things go wrong, it's bound to happen, but those things become apart of your special day and become your memories to laugh about in years to come.
Standout Suppliers
White Elk Events were AMAZING! Jamie and Naomi looked after everything and exceeded my expatiations on every little detail. It looked soo amazing, I was blown away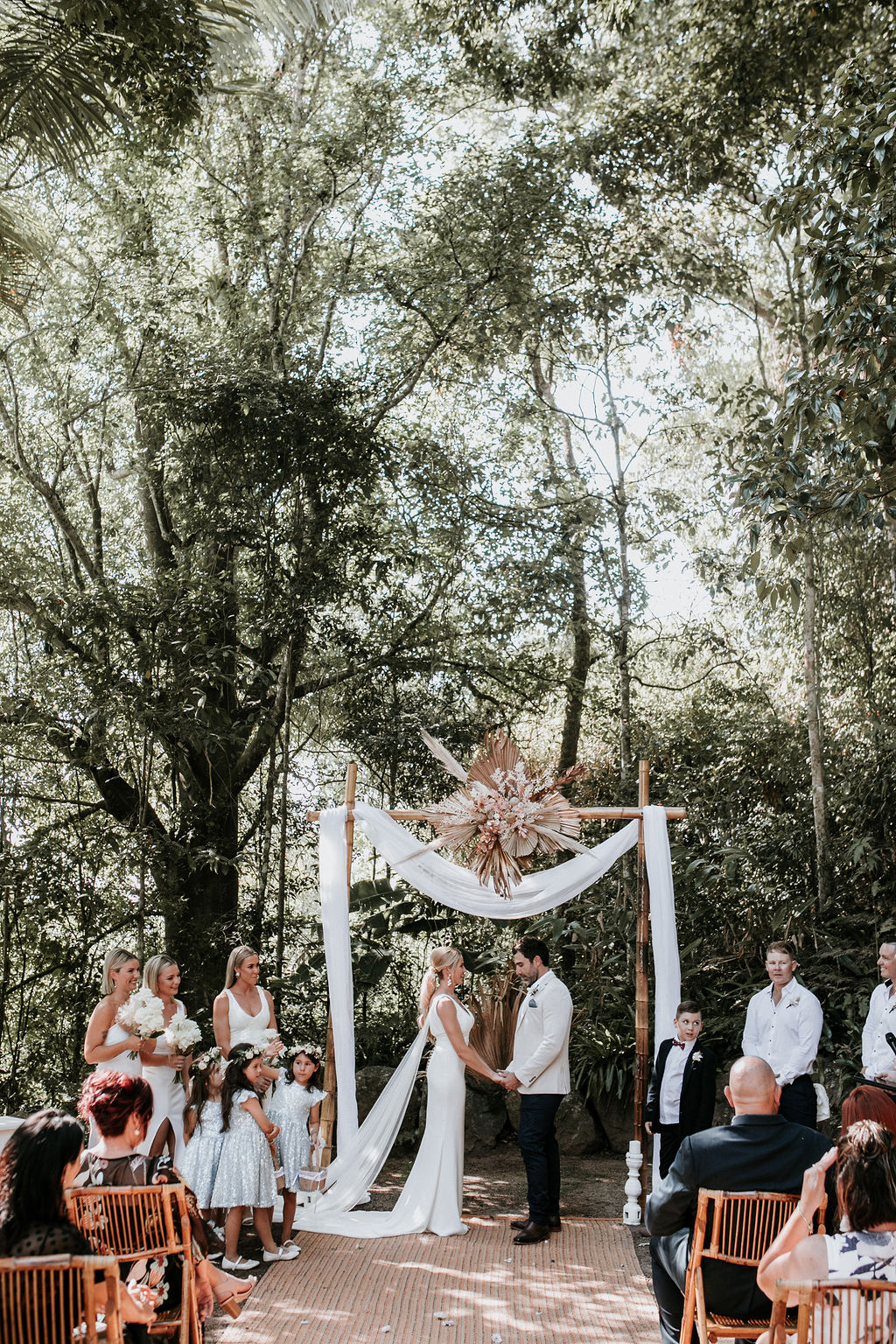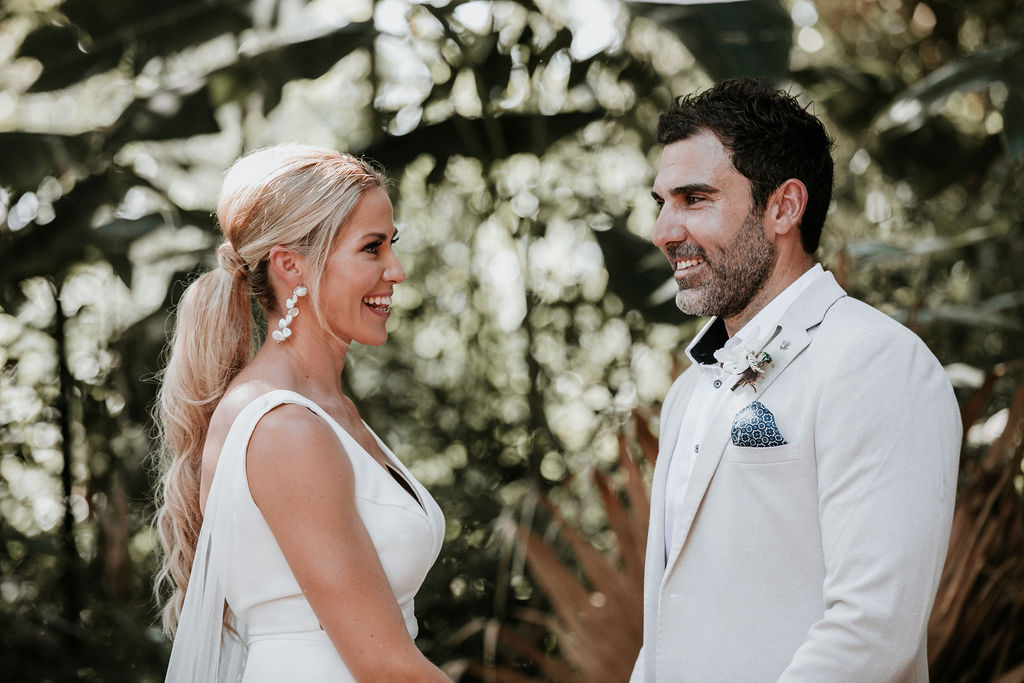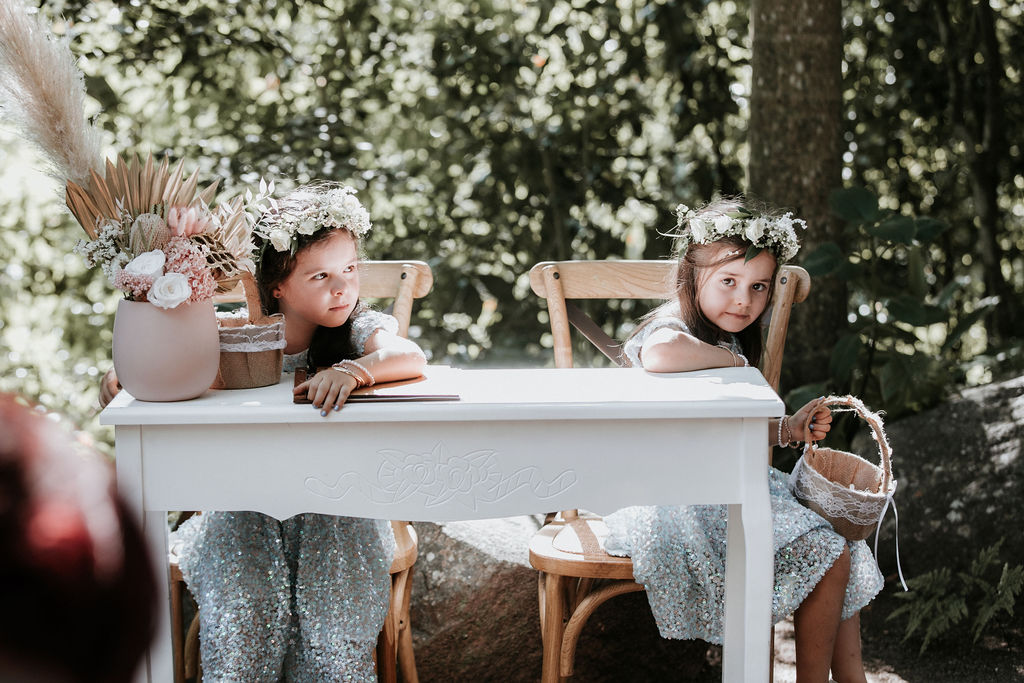 Wedding Secrets
Biggest splurge: My dress – worth every cent!
Biggest bargain: Our accommodation/venue hire. 
Bride's dress + accessories: Made With Love Bridal
Bride's shoes: David Jones
Groom's and groomsmen's suits: Politix
Groom's accessories + shoes: R.M. Williams
Bridesmaids' dresses: THE ICONIC
Flowergirls' dresses: Seed 
Honeymoon: Magical Malindi, Maleny
Number of guests: 50
Wedding budget: $25,000
Actual cost of wedding: $30,000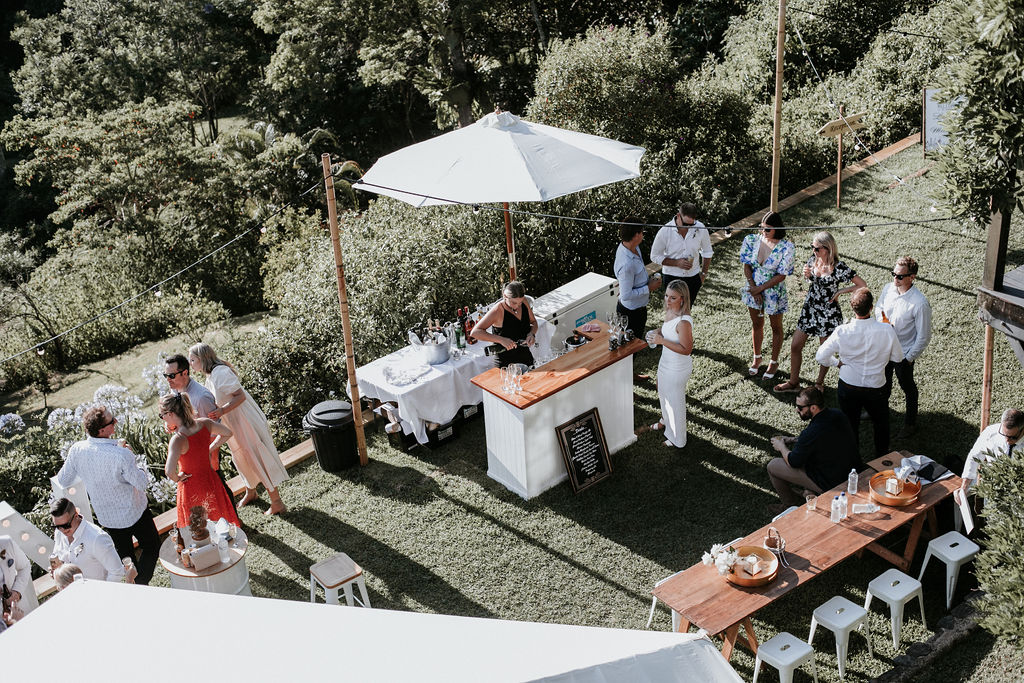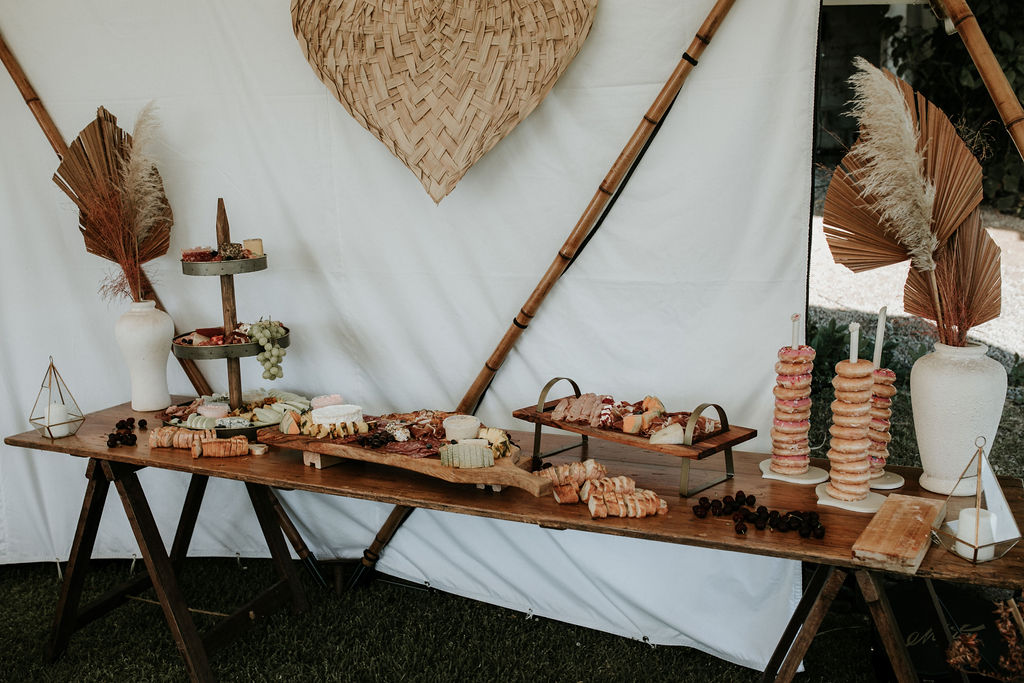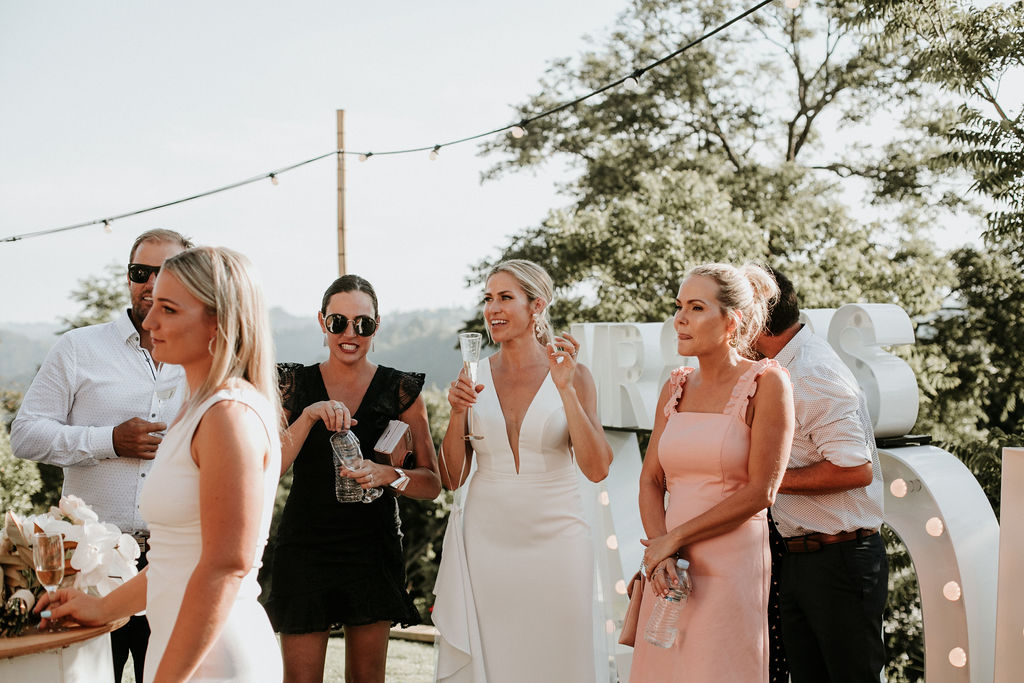 Advice for Future Brides and Grooms
Go with the flow, don't worry about the little details that don't really matter, stay focused on what really matters – marrying the man of your dreams.
Our Next Big Adventure… 
Build an empire together! Experience love and joy in everything we do together while creating the most extraordinary life together!