Lily's on the Lagoon Wedding
23rd March 2014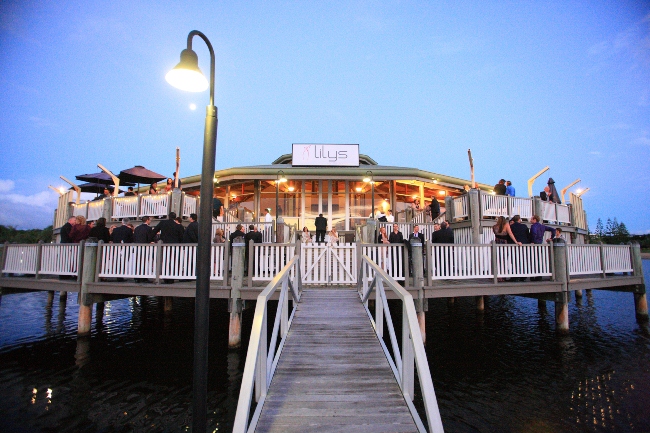 Love birds Kylie and Daniel met through mutual friends when Kylie moved into Daniel's street. 10 years later, they were engaged to be married, and spent the next year planning their love bird-themed wedding at Novotel Twin Waters Resort.
////
Their mutual adoration for each other and their three pets lead them to the love bird theme, with a classic duck egg blue and white colour palette. This styling perfectly suited the coastal location of Novotel Twin Waters Resort, which boasts its own lagoon beach, and is handy to the pristine and secluded North Shore, perfect for a bridal party (adorned in the sweetest faux fur stoles!) photo shoot.
Kylie and Daniel's pretty ceremony was officiated in front of their 110 guests by Kristy Ellis of Weddings with Kristy, a popular young celebrant on the Sunshine Coast. It was really quite sweet, Kylie had her stepfather walk her halfway down the aisle, where they met her father, who took her the rest of the way to her groom, awaiting her arrival eagerly with a grin from ear to ear. After their heartfelt vows, both of their mothers were given the special honour of signing the marriage certificate as their official witnesses to their nuptials. 
The reception was held at Lily's on the Lagoon, the resort's restaurant set in isolation from the rest of the property atop the idyllic lagoon. A very romantic spot, allowing relaxed celebration, beautiful food and gorgeous styling by Sunshine Coast wedding decorators, Beedazzled Events. 
First Class Wedding Photography captured stunning photos throughout the day from start to finish with the large bridal party, and you can see just how much fun was had by all in the images below.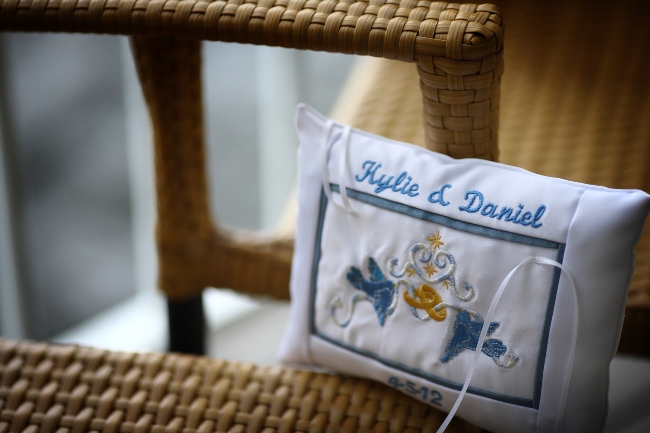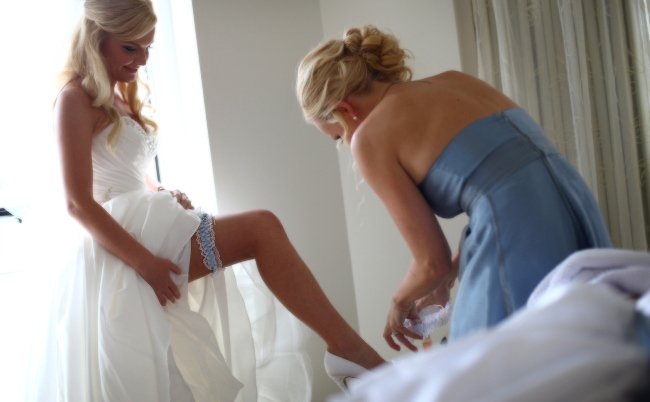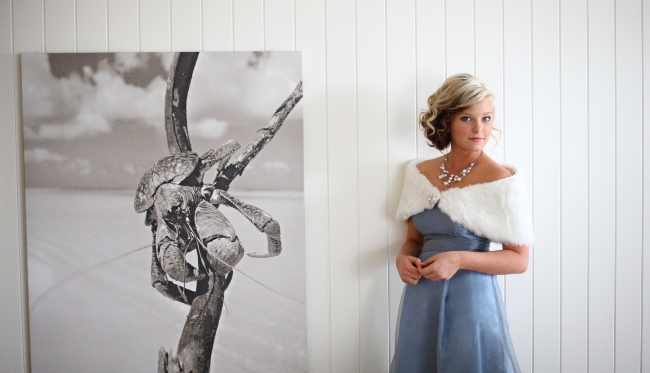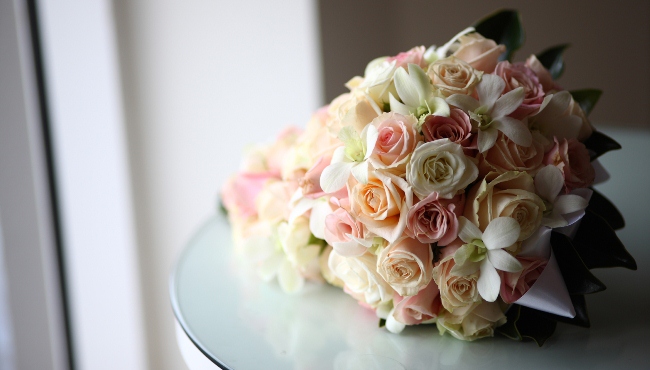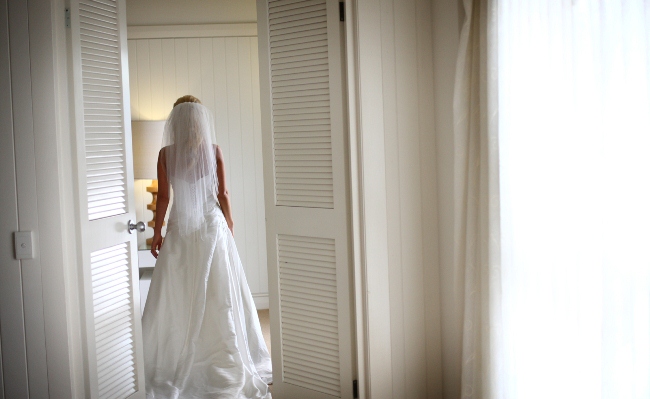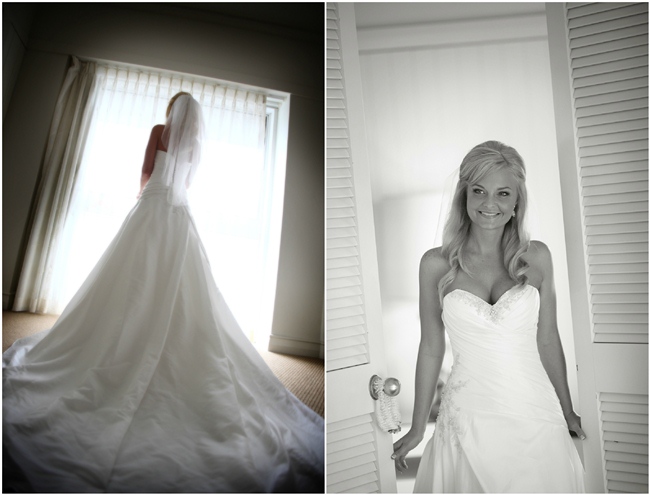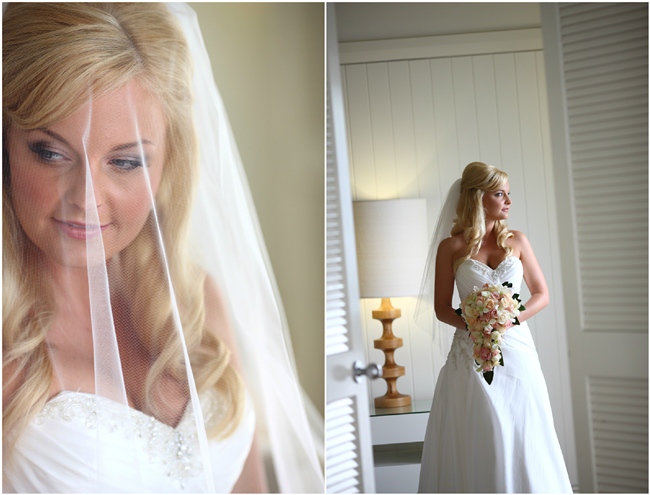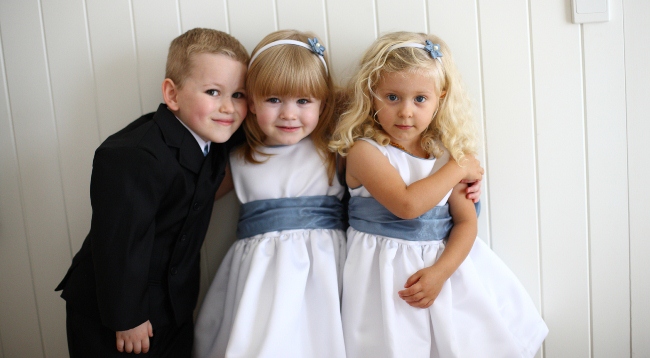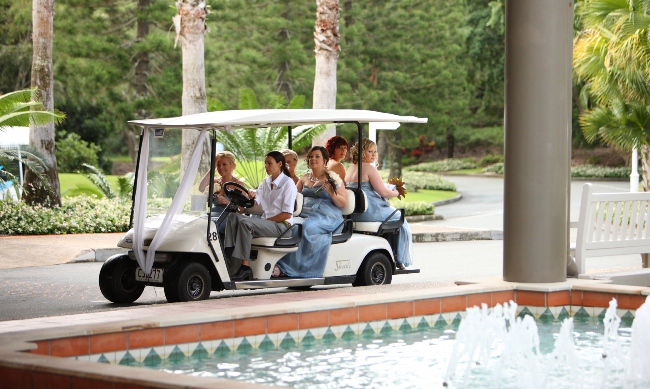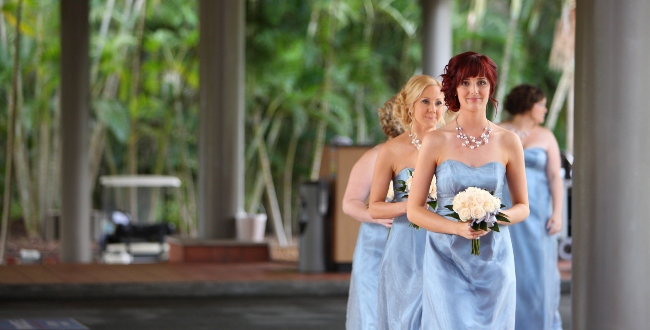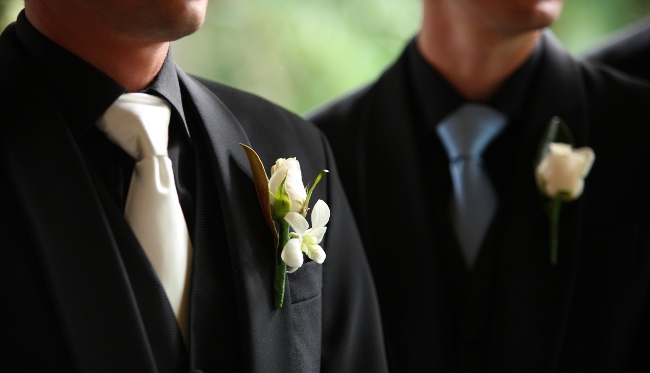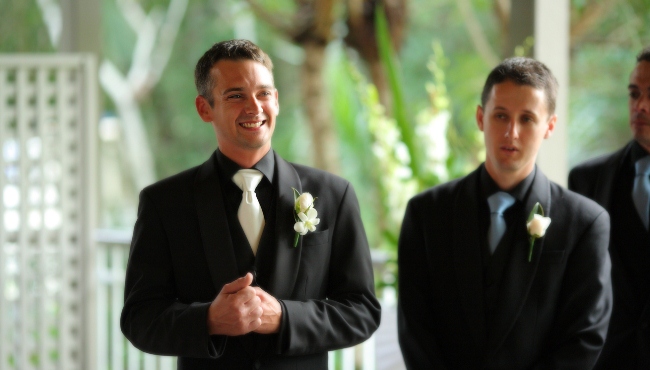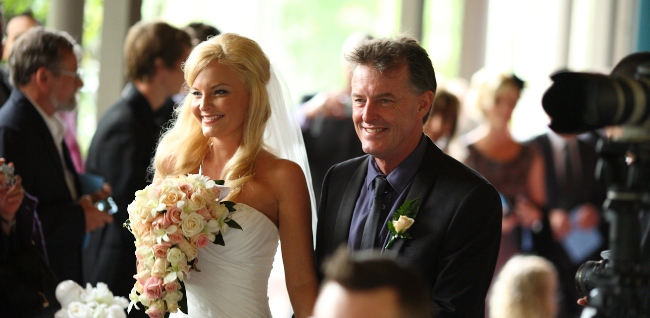 "During the  ceremony, my stepfather walked me half way down the aisle, then my father walked me the rest of the way an gave me away."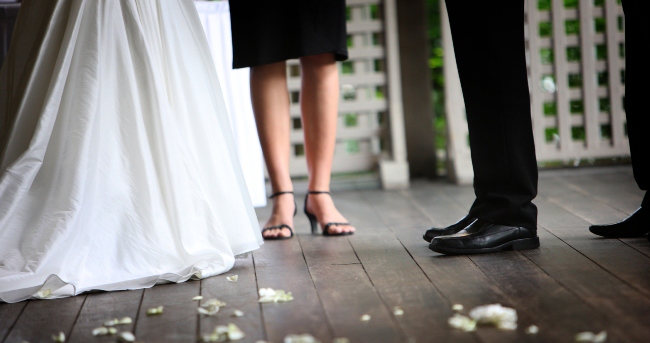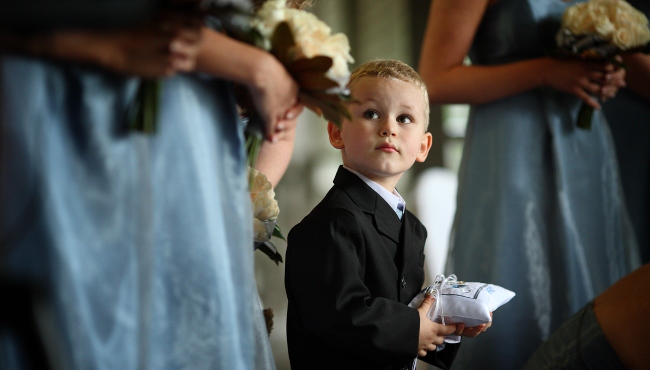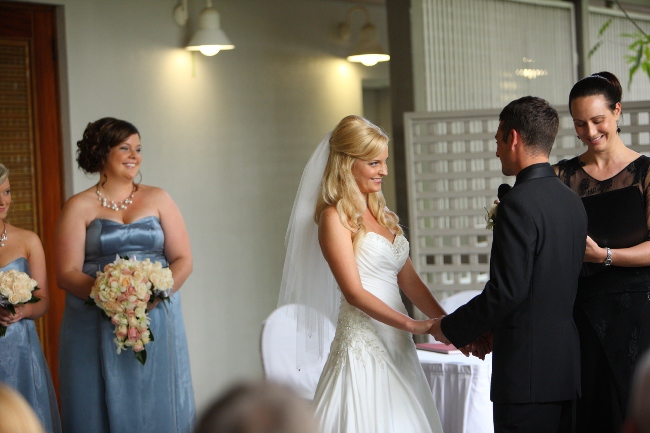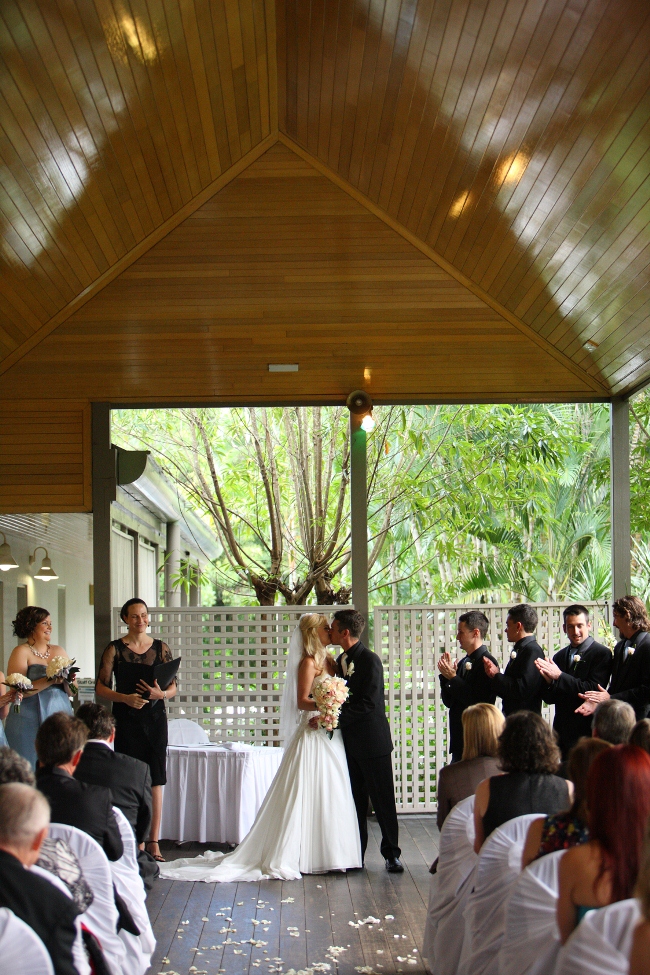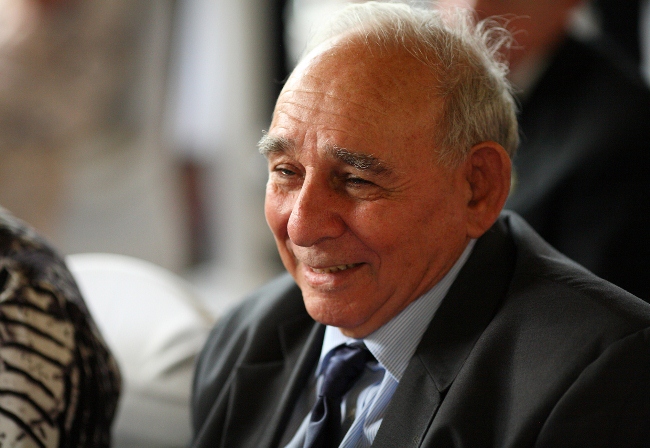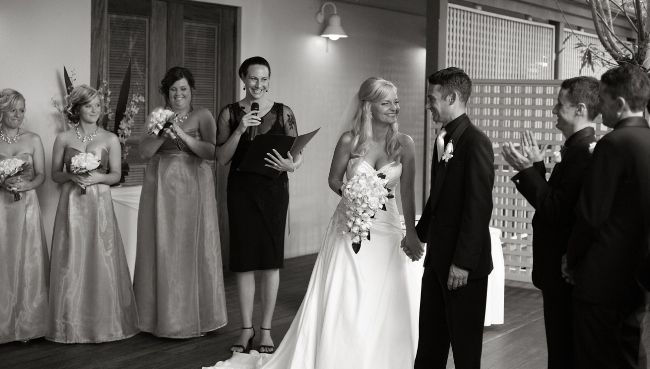 "My husband and I are both very close to our mothers. We had them sign the marriage certificate at the ceremony. They were extremely  honoured."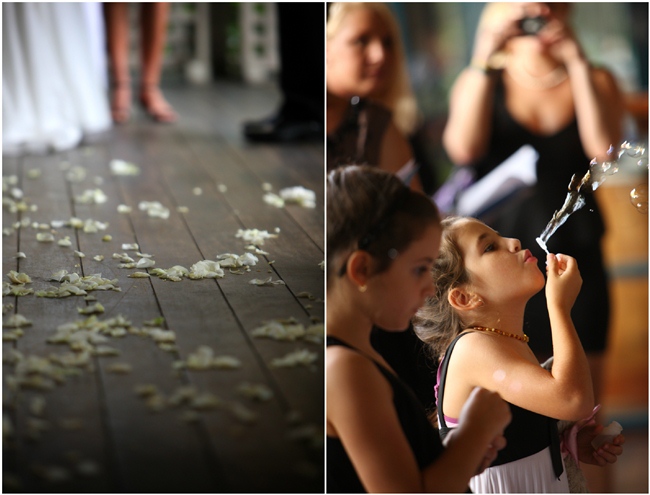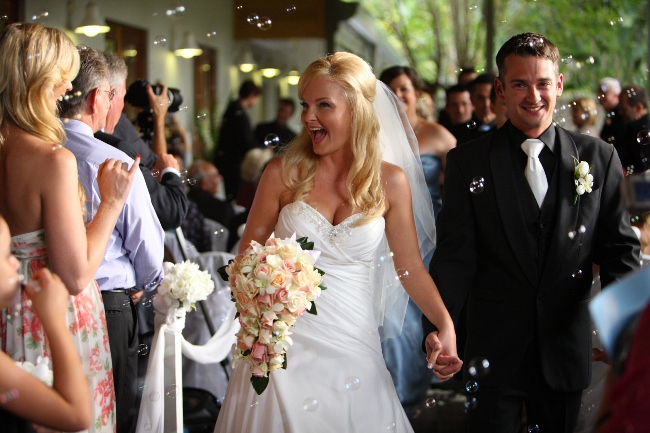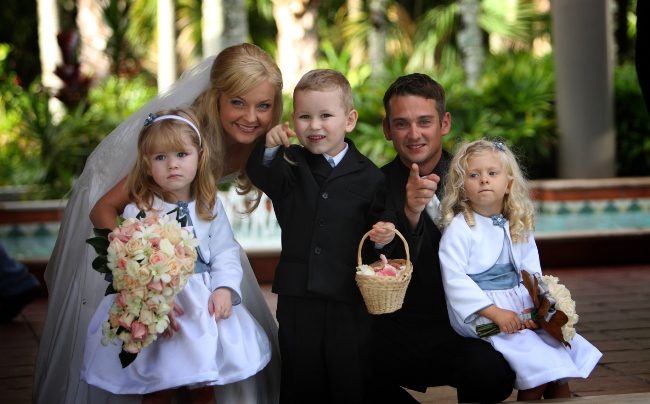 Wedding Secrets Revealed
Bridal gown: Allure Bridal from Hills in Hollywood
Accessories: My bridesmaids' white capes and brooches were purchased from Willow Gifts.
Bridesmaid dresses: My Aunt made my bridesmaids' dresses, which made them extra special.
Groom's and groomsmens' suits: Spurling
DIY: I handmade our wedding invitations and created a guest book using photos of  Daniel and I over our years together. Our guests loved writing messages beside the memories in which they were a part of.
Number of guests: 110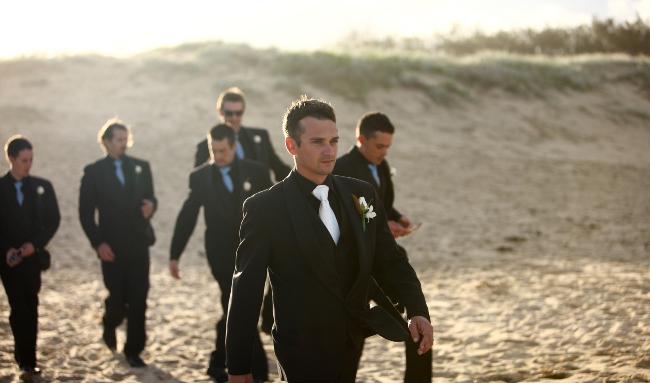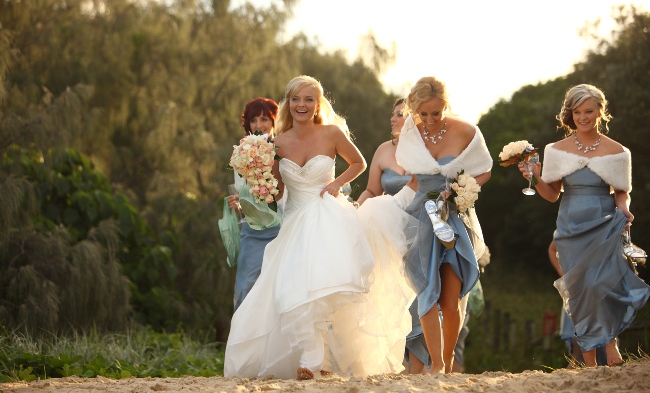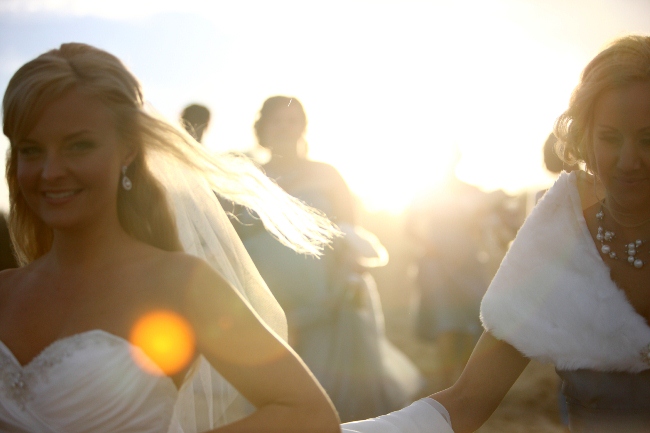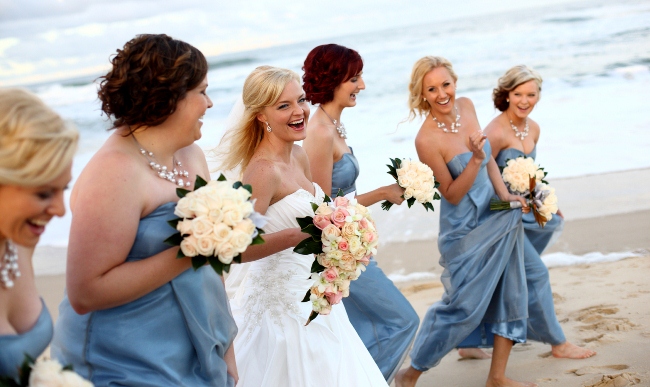 "We had a large bridal party so we could spend  this time with these people. I loved having a large bridal party. I was so lucky to have such amazing ladies to help me through my special day. They all became great friends and pulled together, having me in fits of laughter the entire morning. I really cannot imagine the day without them."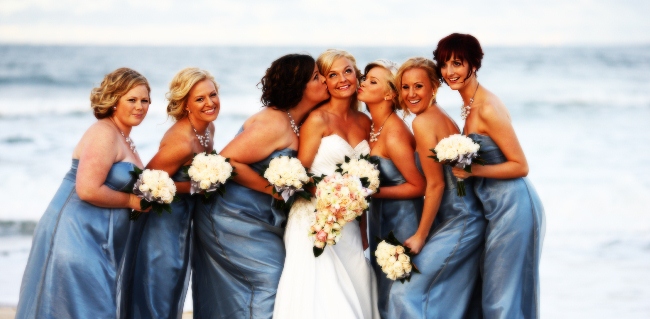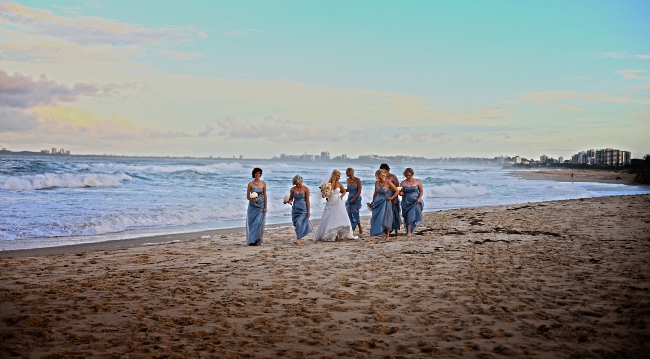 "Novotel Twin Waters Resort offered several scenic locations suitable for wedding photos. We choose the closest beach, and  also took some on the journey."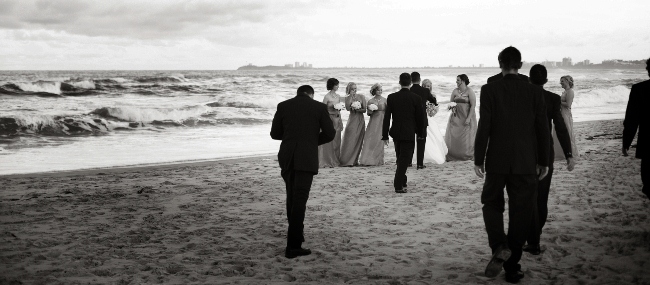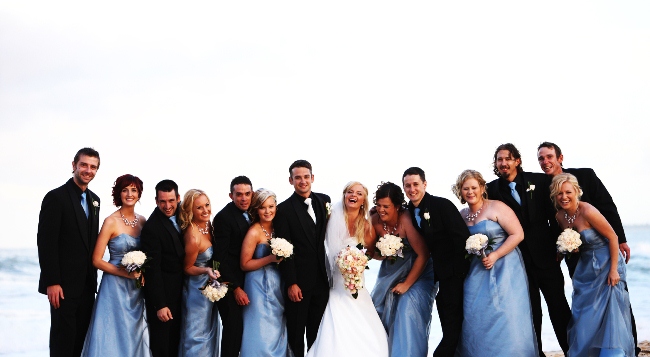 "Every time we discuss our wedding with family or friends, everybody comments on how fantastic our photographer was. Greg Gardner was not only a professional photographer on our day. He also supplied elements of charisma and enterainment, as well as creating a relaxed atmosphere for our bridal party and our guests. We believe his involvement was significant to the overall success of our wedding day."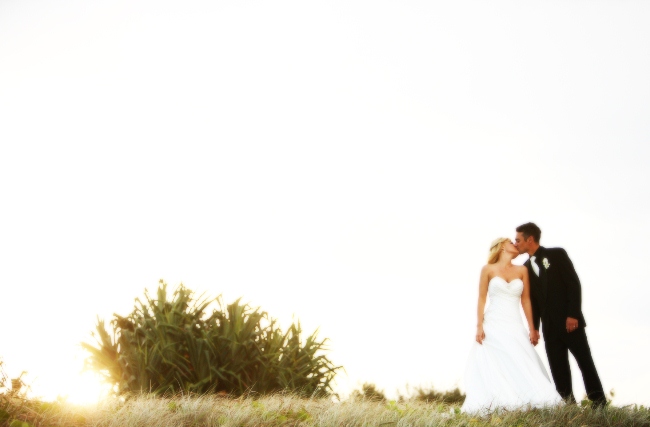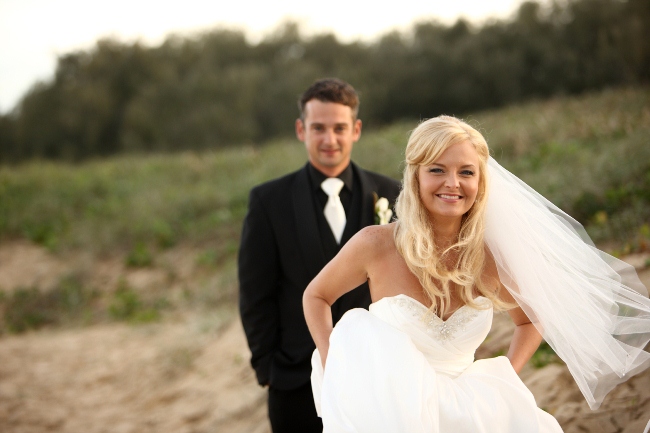 "We both enjoy the simple things in life."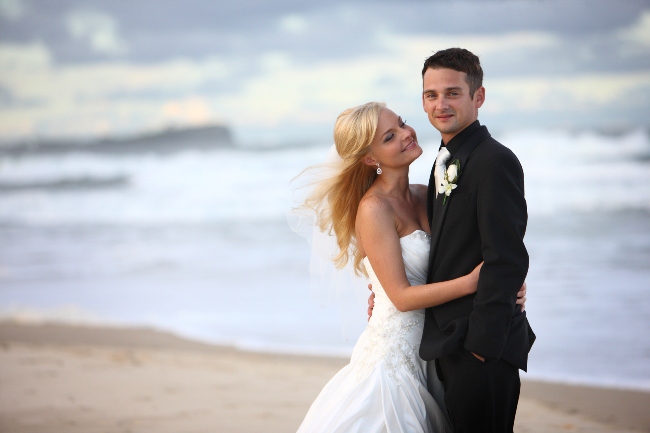 "The day goes so fast. Try and organise  some time in the day for you and your new husband to spend together alone."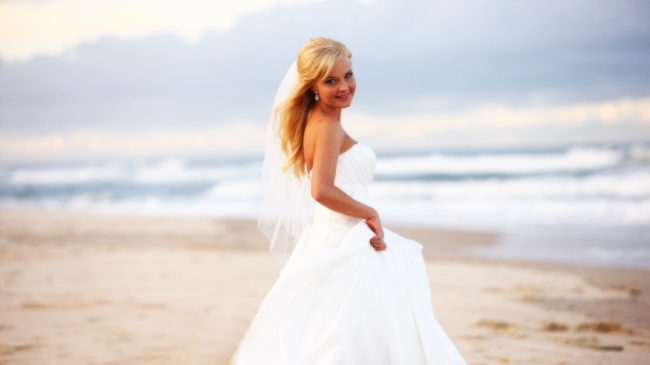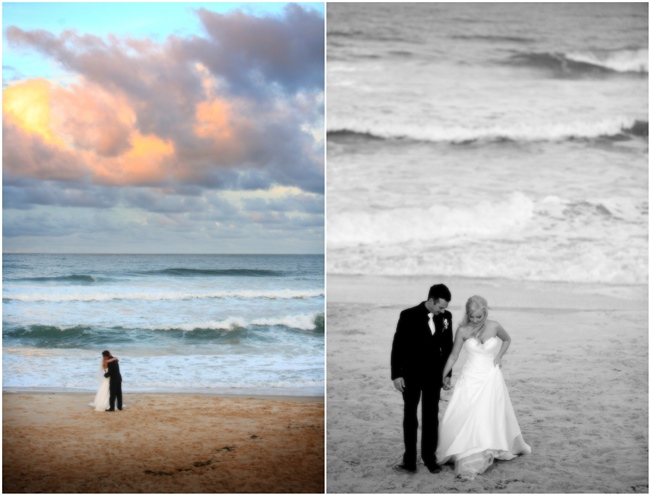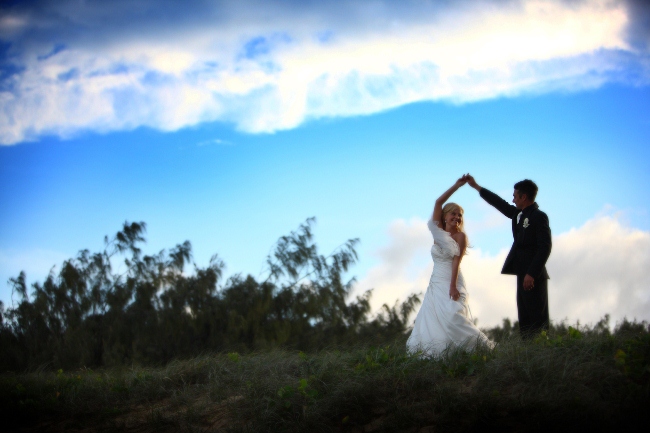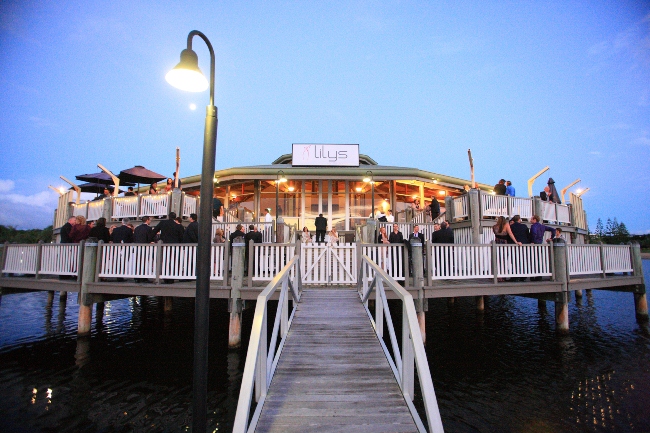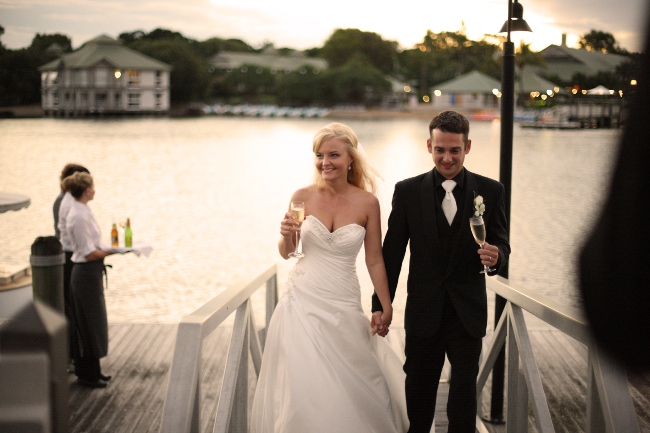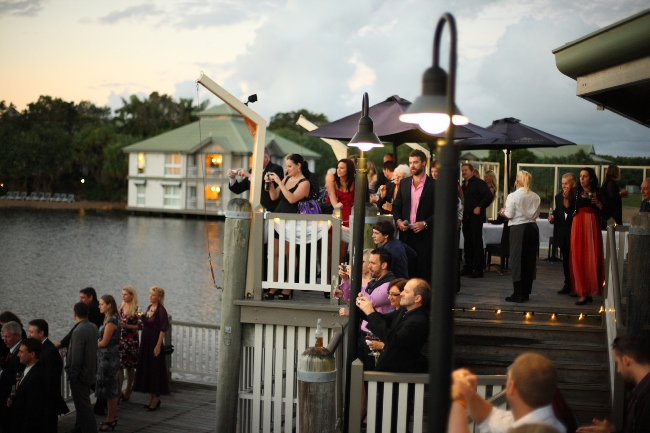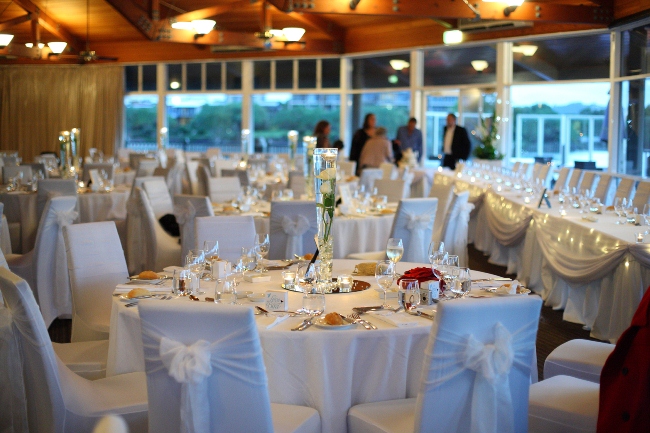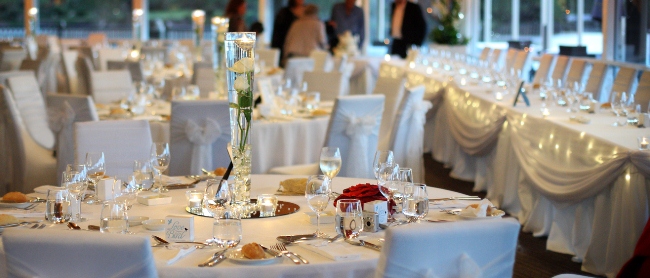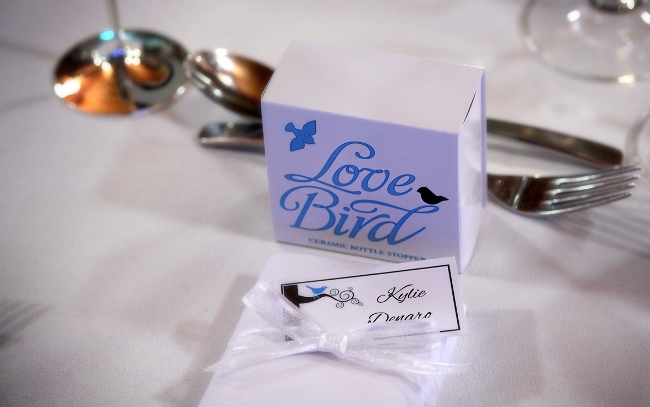 "We both cherish our three pet birds at home, as they are our first shared pets. With all of the beautiful bird decorations around at the moment, we decided to have a love bird-themed wedding. This tied in nicely with our classic white and blue wedding."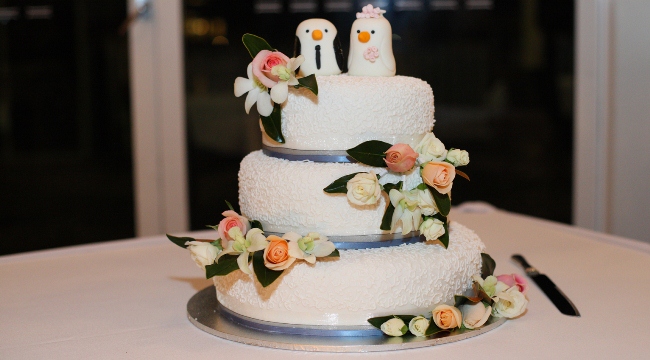 "Our cake was so perfect, exactly the cake we wanted. Traditional, yet still caried the classic love bird theme with a touch of blue."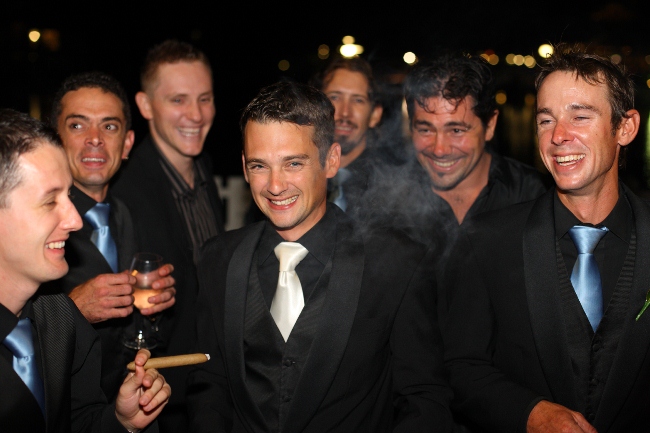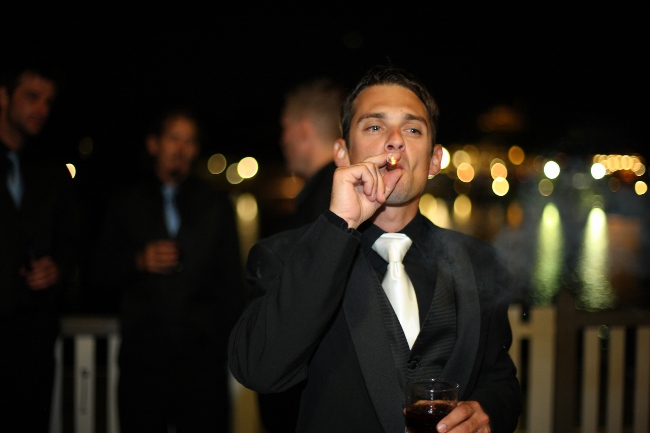 Kylie and Daniel's Hand-picked Team That Made It All Happen
Ceremony Location: Novotel Twin Waters Resort
Reception Location: Lilly's on the Lagoon, Novotel Twin Waters Resort
Photographer: First Class Wedding Photography
Videographer: Sunshine Coast Videography
Celebrant: Weddings with Kristy
Decorators: Beedazzled Events
Stationery Supplier: Beedazzled Events supplied us with all of the stationery we needed for our reception.
Cake: Felicity Denaro – Gingerbread Manna
Transport: Buggies that were supplied by Novotel Twin Waters Resort and my bridesmaid's red Mustang. Sally was a big hit at our wedding. I think she had her picture more times than I did.
Makeup Artist: I myself am a makeup artist so did my own makeup on the day. The lovely Bec Barnard attended to my gorgeous bridemaids.
Hair Stylist: Michelle Moore
Entertainment: Keith Haigh, The String Hunter