Real Wedding: Amy & Joe at Pt. Cartwright
26th November 2014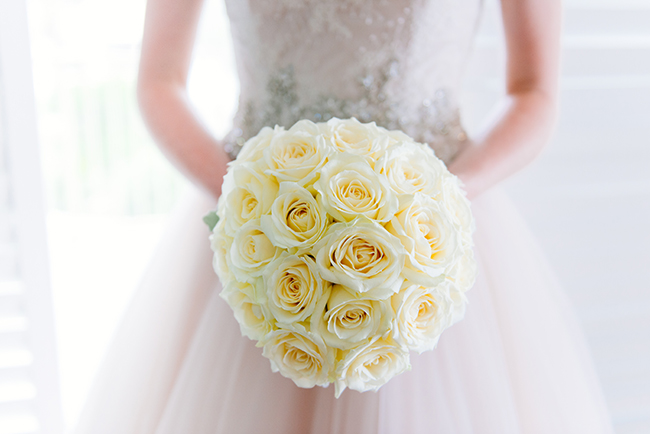 Amy says she fell in love with Joe at first sight. It was certainly was a fateful weekend away from Kingaroy for Joe to Amy's hometown of Toowoomba. Who knew he would meet his future wife? 
Eight years later Amy married Joe in a blush pink bridal gown at beautiful Point Cartwright beach with 90 of their family and friends in tow. It was an overcast day with showers, but it didn't dampen the happy couple's spirits at all. In fact Amy says the cloud cover made for amazing photos and she's grateful for her wedding day weather. 
Said perfect photos were taken by the very talented Renee Towers.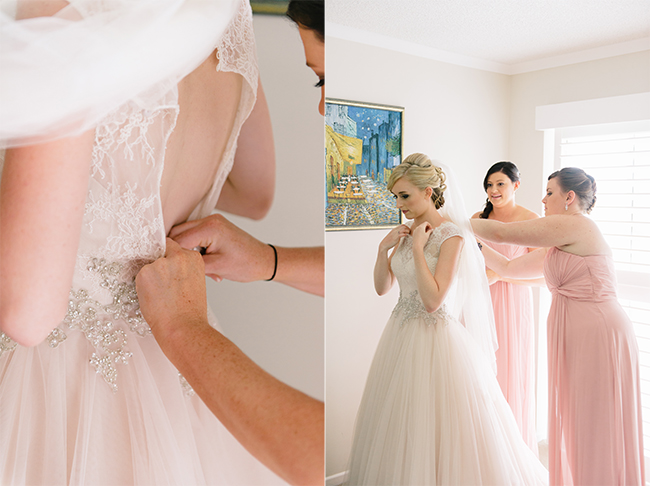 "One of the most important parts of the planning stages for me was to have my mother with me when I first tried on my wedding dress. That was a very special moment."

"I must admit I spent many hours on Google and pinterest and of course the amazing brides tree website searching for inspiration. Once I had my colour pallet everything seemed to come together from there. I really had a mixture of themes."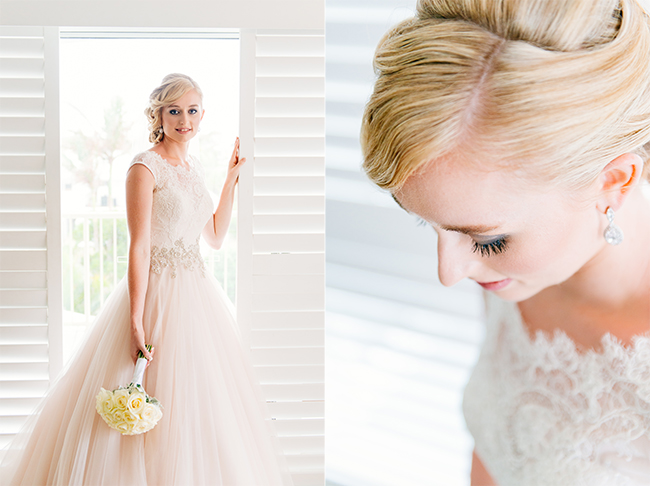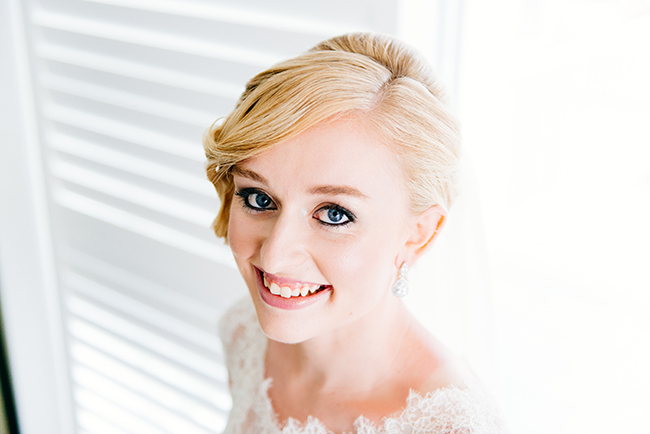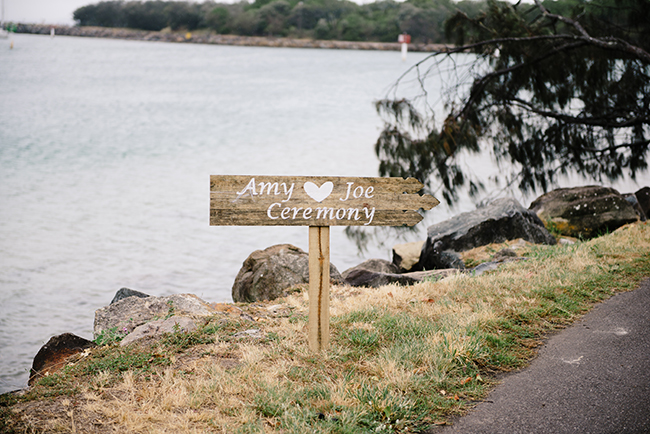 "My best friend Tammy read out a beautiful reading during the ceremony, I also included my beautiful nieces in the bridal party as flower girls."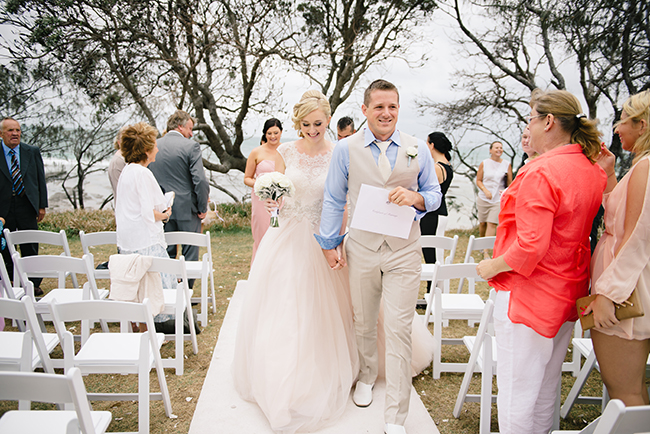 "The first thing that I booked was our ceremony location and our photographer. My ceremony was so important to me. I wanted our commitment to each other to be memorable and special. I also wanted a photographer who stood back and captured the day as it unfolded."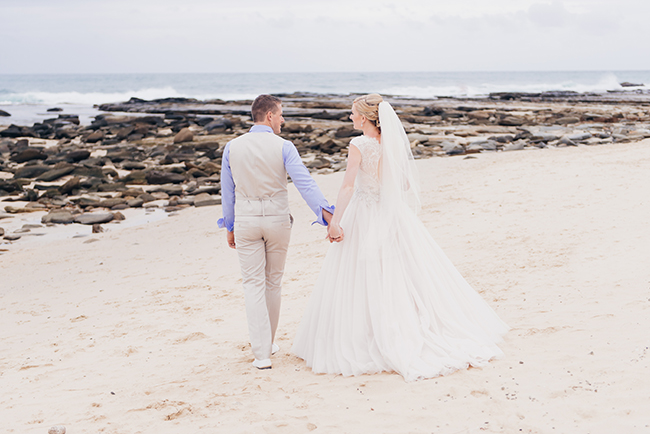 "We complement each other in many different ways, he makes me laugh all the time and we are always there to support each other no matter what. We are inseparable and I love that!"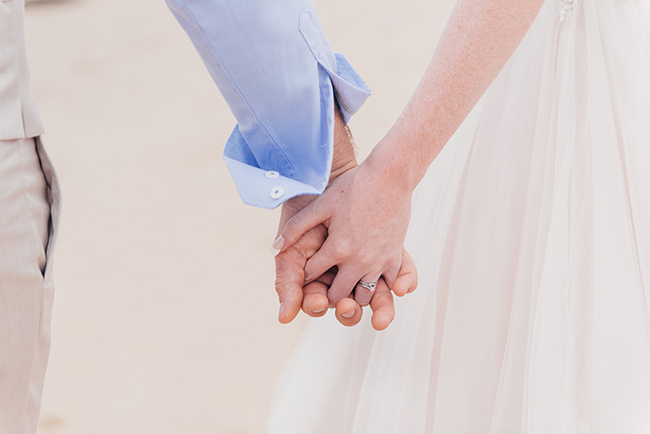 "Luckily for us the weather held out just long enough to get photos done at the beautiful Point Cartwright at Buddina."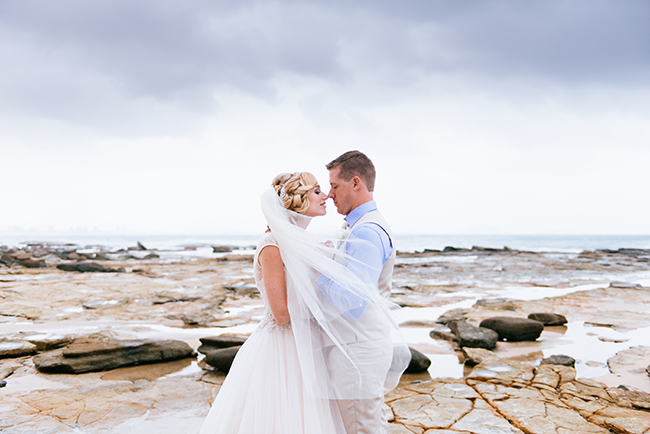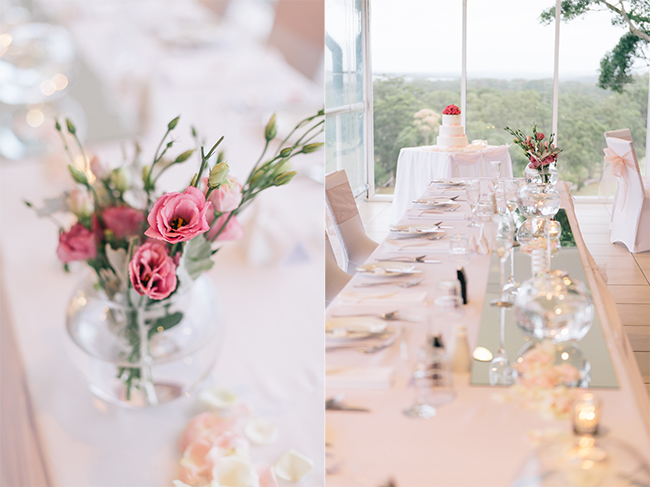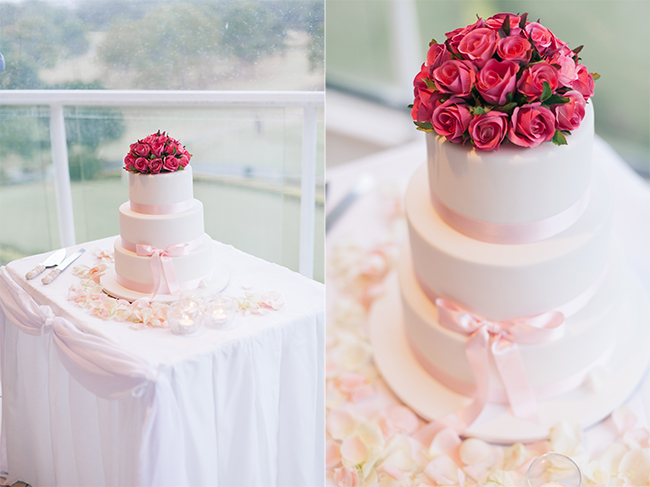 Wedding Secrets 
Biggest splurge: My dress, Joe's suit and our honeymoon
Best money-saver: DIY reception decor
Bridal gown: Allure Bridal Gown from Hills in Hollywood Indooroopilly
Accessories: Silver Shop Toowoomba
Shoes: London Rebel
Bridesmaid dresses: Caser Elegance Toowoomba
Bridesmaids' accessories: Lovisa
Groom's and groomsmens' suit and shoes: Les Roice Jindalee
Rings: Angus and Coote Mt Ommaney
DIY: Seating plan chart, table place cards, table number frames, bombonnieres, signage, wishing well wooden box. 
Honeymoon: The Whitsundays
Gift registry: Wishing Well
Number of guests: 90
Wedding budget: $25,000
A-LIst Vendors
Photographer: Renee Towers Photography 
Makeup Artist: Natalie Hunter Makeup Artist
Hair Stylist: Sass & Niki's Wedding Hair
Cake: Ideas in Icing 
Reception venue: Headland Golf Club Buderim Florist: Buderim Florist / Caterer: Headland Golf Club / Transport: Friends Cars / Decorators: Beach and Garden Ceremonies / Gift registry: Wishing Well / Celebrant: Vikki Speller / Wedding Night Accommodation: Surfside on the Beach Buddina