Real Wedding: Brie & Will at Noosa Marina
16th June 2014
Ah, another beautiful Noosa Wedding. Brie and Will chose this exquisite part of the world for their nuptials because it holds a special place in their hearts, being the place they had their first weekend away together.
The happy couple spent one year planning their wedding to perfection. It was a project they thoroughly enjoyed planning together, and agreed on absolutely everything. 
Brie was inspired by the fairy lights in the trees on Hastings Street, and incorporated this into the wedding styling. Images by the lovely and talented Kristy from  A Look Photography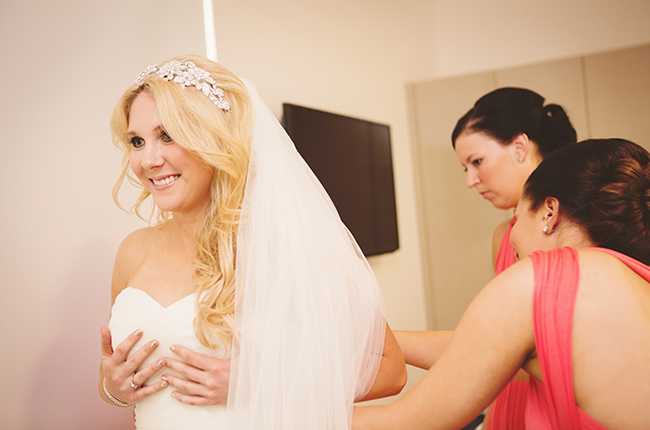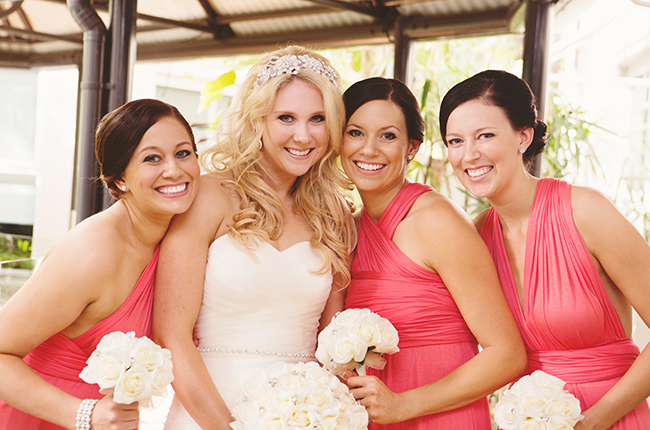 Photo Booth Fun
We hired a photo booth where we asked all of the guests to make the most so ensure we captured photos of all our guests who shared our special day. 
The Couple Who Plans Together… 
All of my ideas were bounced off Will first to see what he liked. Will and I are very similar, which helped, so we agreed to each other ideas really quickly.  Will and I planned the wedding together… Between the footy! Will and I paid for our whole wedding.  We refused to ask our families for money as it's an expense in which we decided upon and we planned a wedding accordingly to our budget.
Wedding Party Gifts
I personalised letters made from our wedding decorations to my girls, I placed them into a box tied up with ribbon along with their jewellery, shoes and dressing gowns. Will bought the boys all cufflinks which he had engraved.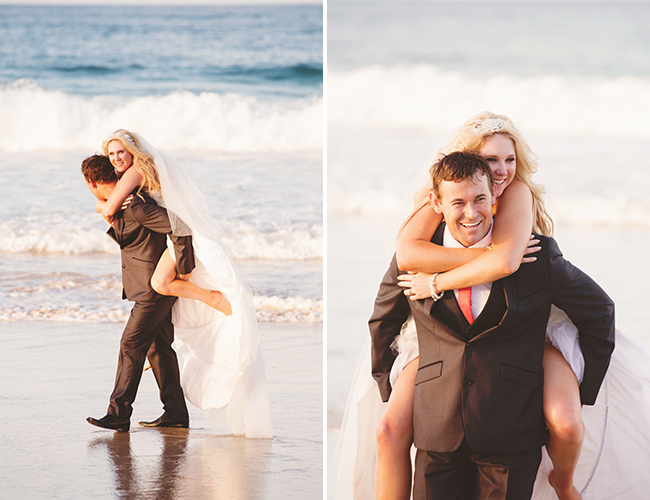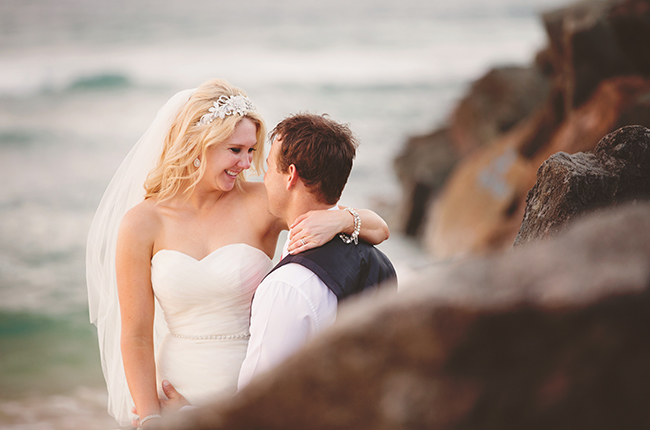 The Happy Couple
Will was my Brother in law's good friend.  My sister and he set us up by arranging BBQs and get together where we were both invited.  Will and I soon caught on to what they were doing but by then we were already head over heels.We talk all the time. We are each other's best friend and there are never any secrets between us.  And we trust each other completely in every way.
Rememberance
My nan who passed always had a chandelier in my "princess room". Sadly Nan passed a few years ago but I have always had chandeliers in my home since and I wanted her to be a part of my day.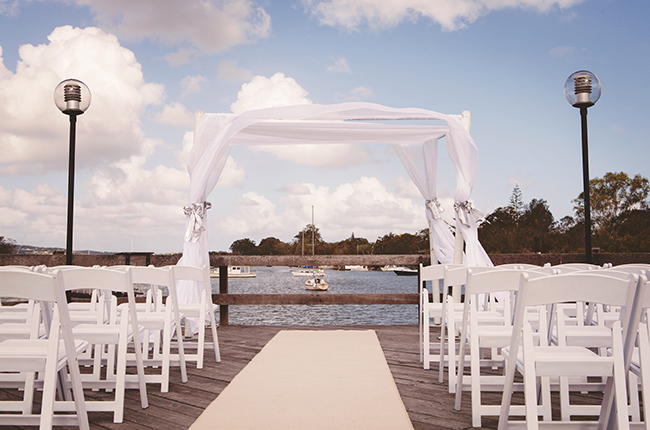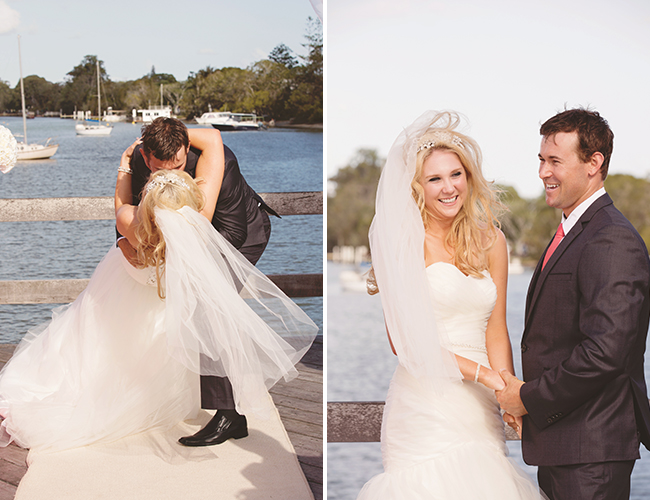 Wedding Secrets
Biggest splurge: The restaurant food. 
Best bargain: My dress – I saved $3000 by having a style I loved made. 
Bridal gown: Handmade
Accessories:  Belt and headband were handmade. Earrings were from Collette, Bridesmaid jewellery was also from Collette. 
Shoes: Novo
Bridesmaid dresses: Handmade
Bridesmaids' accessories: Collette
Groom's suit and shoes: YD
Groomsmen's suits and shoes: YD
Rings: My engagement ring was from a private jeweller which Will designed and we chose the wedding bands together from Michael Hill.
Bombonnieres: Handmade photo strip frames that matched our wedding decorations with personal messages to our guests.
Transport: we used a mini buss to charter people around.  We also used it to take the bridal party to the photo locations.
DIY: Wedding invitations, the thank you presents, wishing well, name cards, seating plan and the photo props.  I also made my own wedding headband and belt. 
Number of guests: 70
Wedding budget: $30,000
A-List Vendors
Photographer: A Look Photography
Ceremony: Noosa Marina / Reception: River Deck Restaurant / Cake: Elisabeth's Cakes / Hair and Makeup Artist: Beauty on the Move / Celebrant: Stephanie the Noosa Celebrant / Wedding Night Accommodation: The Emerald Noosa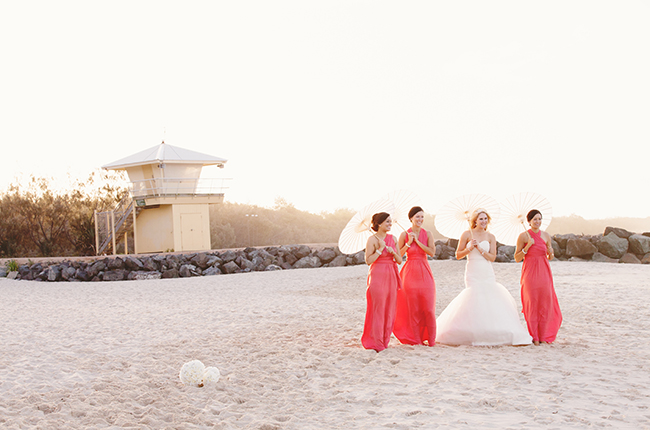 The rest of the stunning images from Brie and Will's wedding album can be found here.