Real Wedding: Cecile & Trent at Flaxton Gardens
11th December 2014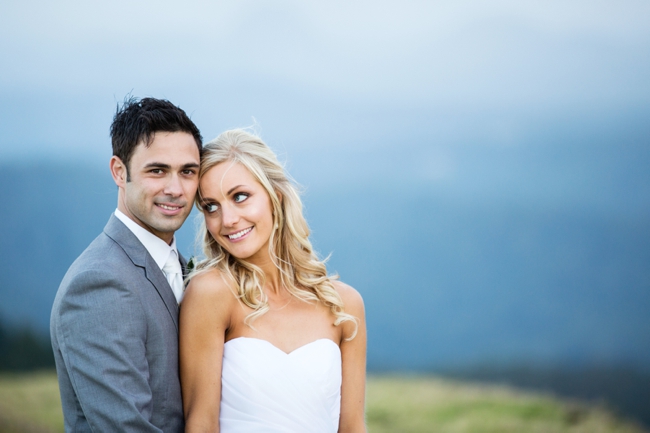 Cecile and Trent may just be the cutest couple we've seen. It definitely takes a very strong couple to work together and live together, as these two events planners do. 
Trent proposed to Cecile in 2013 just as they both completed the Kokoda Trail. They wed in a beautiful ceremony at Flaxton Gardens, following it up with some sensational location shots around the hinterland in Flaxton and Maleny.
They then head back to Flaxton Gardens to rejoin their 105 guests for a relaxed reception. Jennifer Oliphant was there to capture every moment of their special day.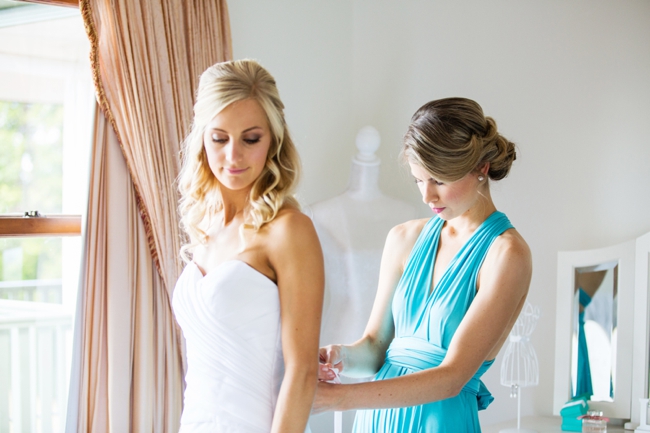 "I wanted a Tiffany theme as the first present Trent ever gave me was a beautiful Tiffany bracelet. I also wanted a classic and simple theme and I think the Tiffany blue colour is beautiful."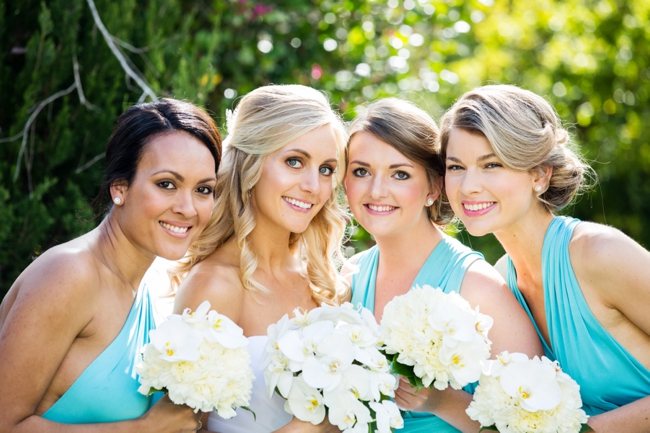 "We made sure to invite only the people we really wanted in our wedding. We had all our close friends and family there. I also had my parents, sister and her partner, brother and his partner and a close friend travelling all the way from Norway."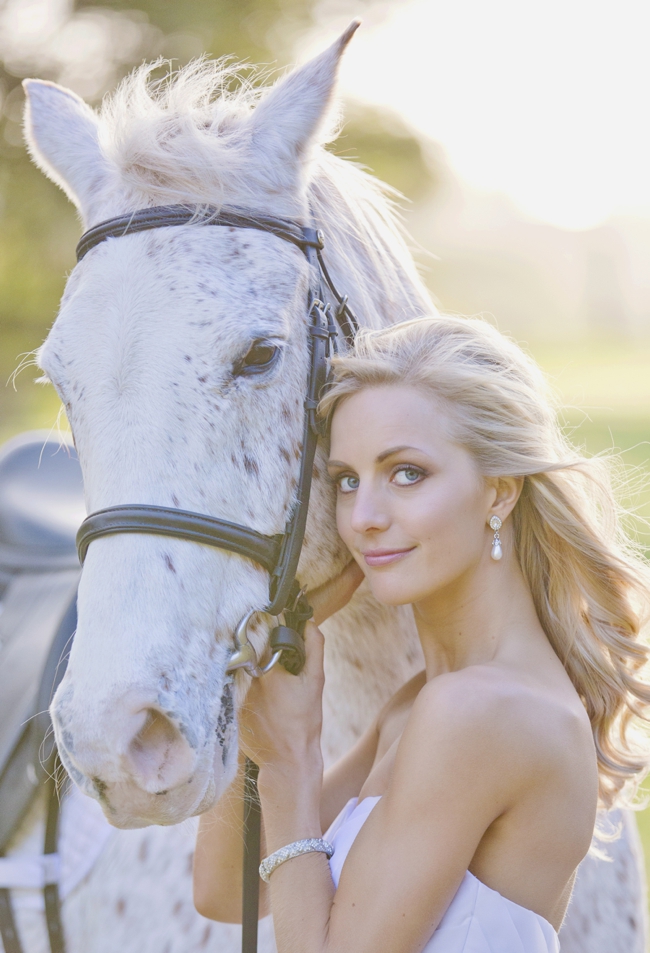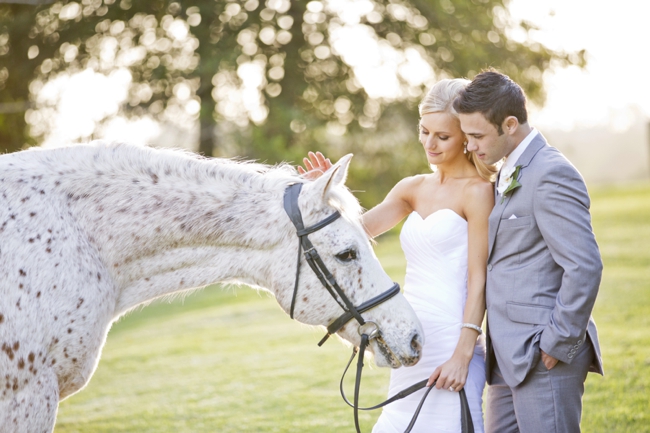 "Make sure to make time during your wedding day to take it all in. Trent and I did all our bridal party photos onsite and then we went off on our own to do our couples photos. We also took some time during the reception to be just us. "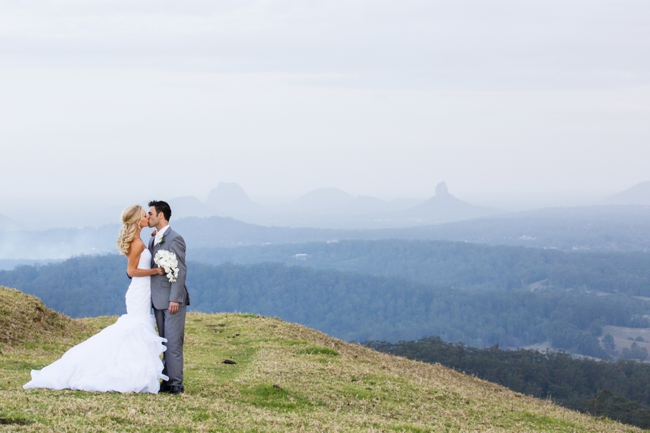 "We're best mates and we trust each other 100%. We work together and pretty much sit next to each other in our office and we couldn't imagine having it any other way. I guess an important thing that makes us work so well together is that we share the same values and goals in life. We both very family orientated and we can't wait to start a family together in a couple of years' time."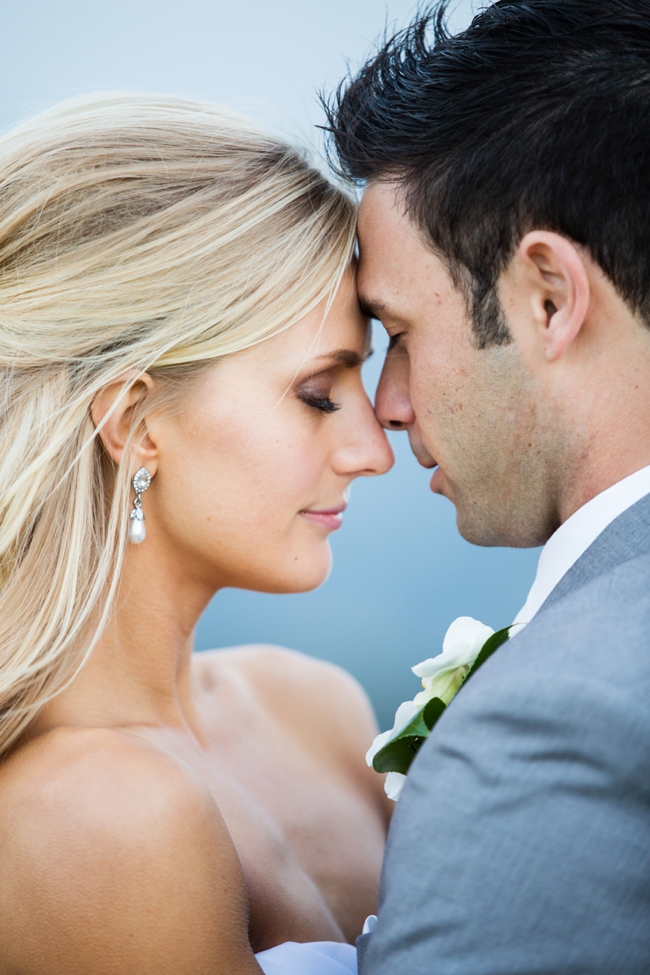 "We spent a week in Noosa after the wedding with my family from Norway but that didn't count as our honeymoon. We're planning an extended trip to Europe and South America in 2015. "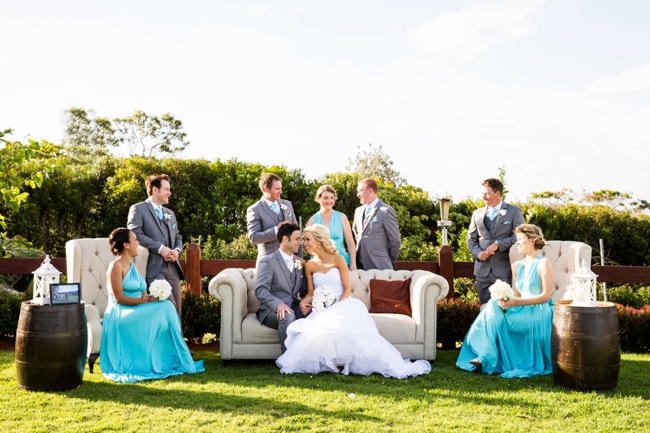 Wedding Secrets
Biggest splurge: Photographer and videographer
Bridal gown: The Bridal Centre
Accessories: The Babushka Ballerina
Shoes: Myer Centre – Brisbane
Bridesmaid dresses: The Babushka Ballerina
Groom's suit and shoes: Strictly Formal
Groomsmens' suits and shoes: Strictly Formal
Rings: Stones Diamonds
Gift registry: Wishing Well
Number of guests: 105
Wedding budget: $60,000
Honeymoon: Europe
A-list Vendors
Ceremony and Reception Venue: Flaxton Gardens
Photographer: Jennifer Oliphant Photographer
Cake: Ideas in Icing
Celebrant/Other Officiary: Weddings with Kristy
Videographer: Lumina / Florist: Exclusive Wedding Flowers / Caterer: Flaxton Gardens / Bombonnieres: Candy Buffet / Hair and Makeup Artist: Latonas Makeup / Stationery Supplier: Nic Nac Design / Dance instruction: Larissa Meade / Wedding Night Accommodation: Spicers Tamarind Retreat