Real Wedding: Claudette + Joshua in Maleny
24th June 2015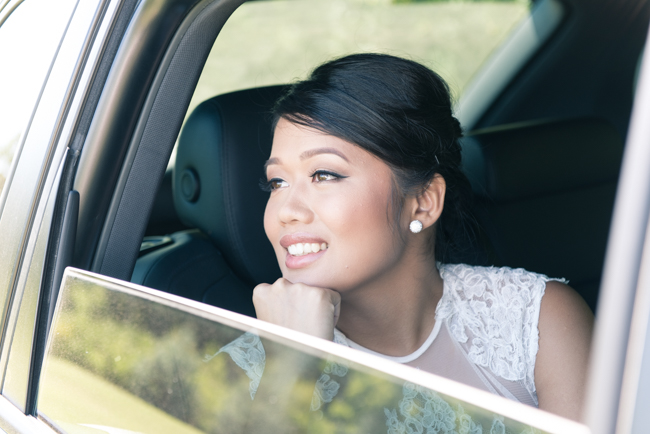 Beautiful Claudette married her love, Josh, in a pretty-as-a-picture relaxed family-focused wedding at Maleny Botanic Gardens. 
The couple enlisted the help of wedding planners and decorators, Coast to Country Weddings and Events to help assure everything went off without a hitch and they got the day they dreamt of with children playing, families uniting and lots of delicious Filipino food to satisfy their 90 guests. 
Images by Dominic Gutierrez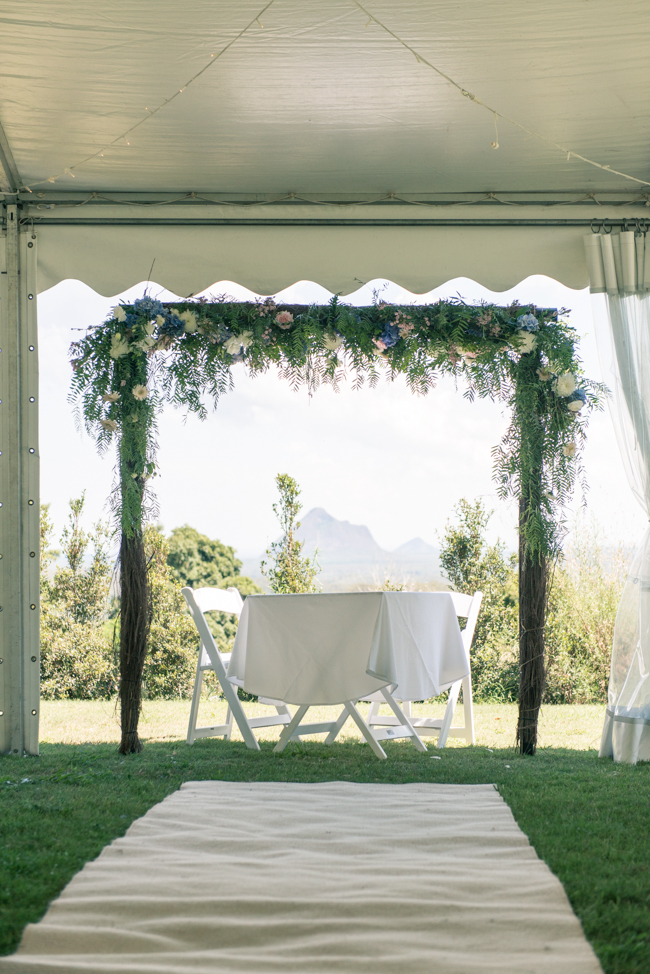 "First priority was to ask for parents' blessing. Next priority was booking the garden ceremony and reception."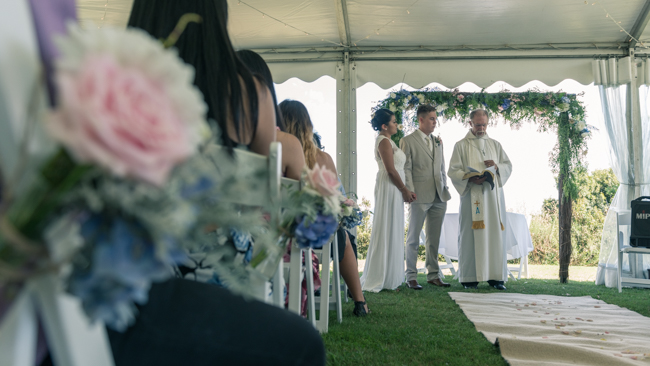 "Definitely use anti sweat stuff on your face if you're not allergic, just enjoy the day, don't stress about things even if things go wrong because you don't want to ruin your whole day just because of one thing go wrong."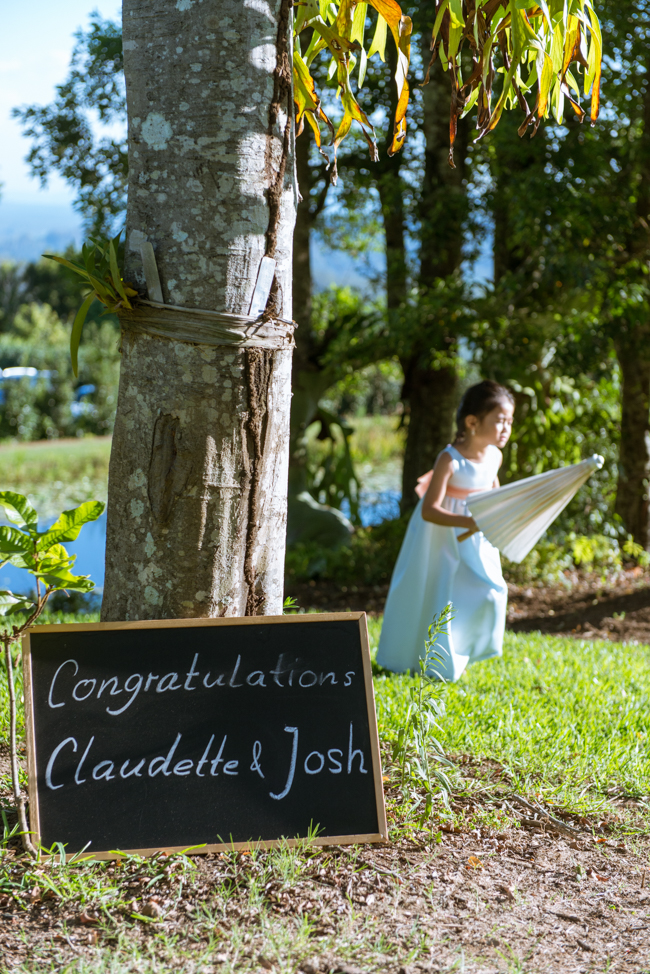 "We felt so comfortable the whole time! It didn't feel like we were restricted in any way because we had a cocktail/buffet type wedding. Everyone was engaging with each other and there was lots of space for the children to play & run around. It was like just a huge BBQ gathering with family and friends – minus the BBQ!
"We had the wedding the way we wanted it to be. A simple, casual, low-key wedding in a beautiful garden! The people that we wanted to be there to share this special day were present except Josh's mum's parents who missed the wedding because they were stuck in Thailand!"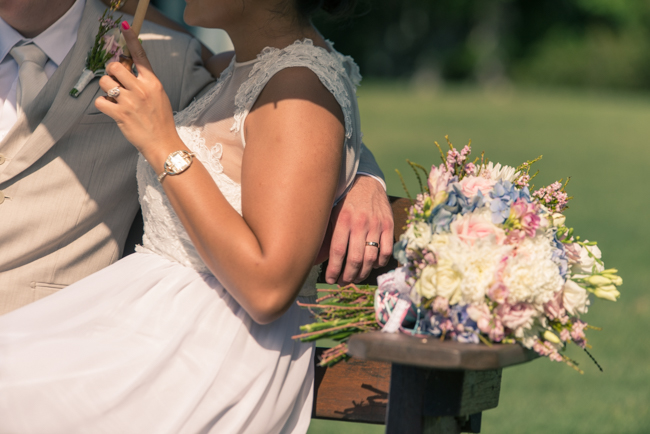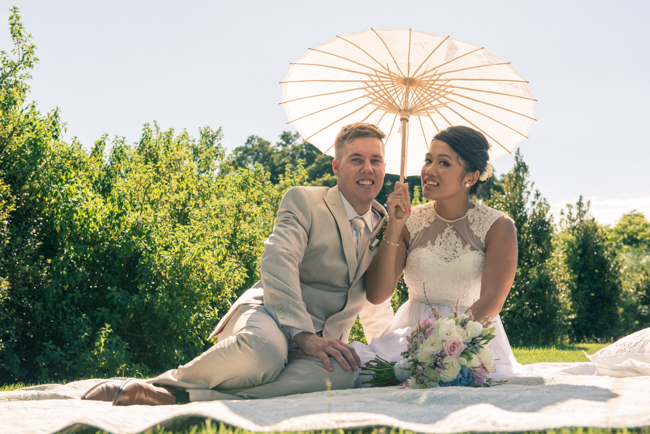 "We asked Josh's grandmother to make the chutneys that we wanted to have as wedding favours. My mum and my aunties organised the food for the reception, Josh's mum ordered the cake & made extra food for the reception."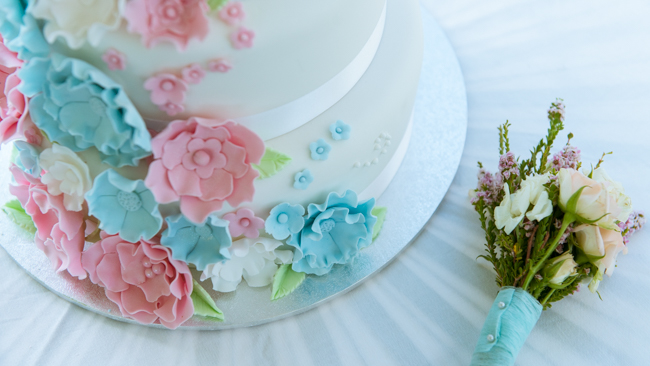 Wedding Secrets
Biggest splurge: wedding planner package
Best money-saver: Wedding Invitations template from Wedding Chicks and prints from Vistaprint.
Bridal gown: When Freddie Met Lilly – $1500
Shoes: Forever New $50
Groom's suit and shoes: When Freddie Met Lilly – $1000, Shoes: Myer Store $150
DIY: Bombonnieres, catering and transport
Number of guests: 90
Wedding budget: $15,000
Who paid? Josh's parents gave us $5000, my parents provided the food, which was about the same amount, & we paid for the rest.
A-list Vendors 
Wedding Planner: Coast to Country Weddings and Events
Decorators: Coast to Country Weddings and Events
      Florist: Poppy Lane Flowers by Design
Photographer: Dominic Gutierrez / Cake: Jenny's Cakes / Hair + Makeup: Sarah Thong MUA / Stationery Supplier: Vistaprint / Celebrant/Other Officiary: Pastor Jim of the Lutheran Church / Wedding Night Accommodation: Treetops Seaview Montvile