Real Wedding: Ema & Shaun in Flaxton
26th March 2014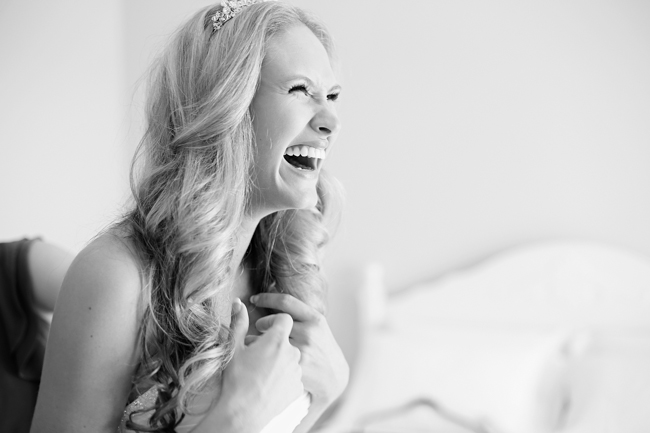 The bride's 1000-watt smile says it all! This here is a joyous occasion, and we're so happy to share it with you all.
Ema and Shaun were married at Flaxton Gardens after a lifelong romance that began for this gorgeous local couple in Grade 7 at Mooloolaba Primary School! Their family and friends flocked to Flaxton Gardens, where they were married in a ceremony with coastline views. Bridal party photos were taken on site amongst the gorgeous gardens and vineyard. 
Tara Lee Photography was there to capture every moment of Ema and Shaun's fabulous Flaxton wedding.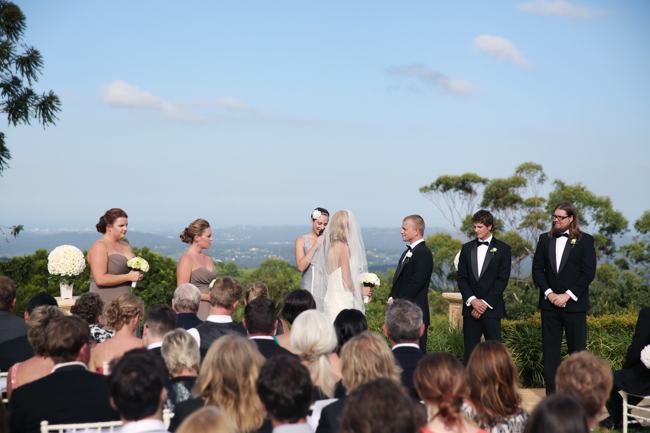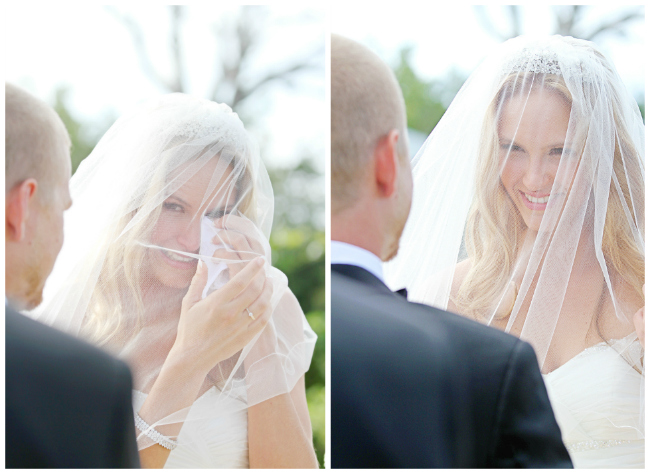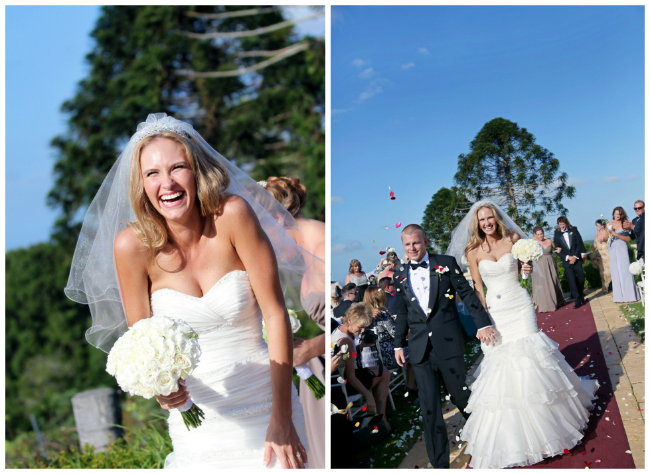 Wedding Day Priorities
The most important thing for us was to not make it stressful we wanted to be able to enjoy every minute. The venue was also very important it had to have the perfect feel for us. We knew we wanted a garden wedding. Traditional and romantic.
We Are Family
We had 4 attendats all up – maid of honour and bridesmaid were my cousins, the best man was Shaun's best friend and the groomsman was my brother. Right from the beginnings the whole family and bridal party where involved. Shaun and I are very family orientated and so we wanted everyone to be as involved as they could. We had a family dinner to decide the food and wine. My bridesmaid was our florist. We had a wedding folder with all the things we had decided on and different ideas that came everywhere we went. My mum and I made all the stationary and the night before the wedding all us girls made the favours.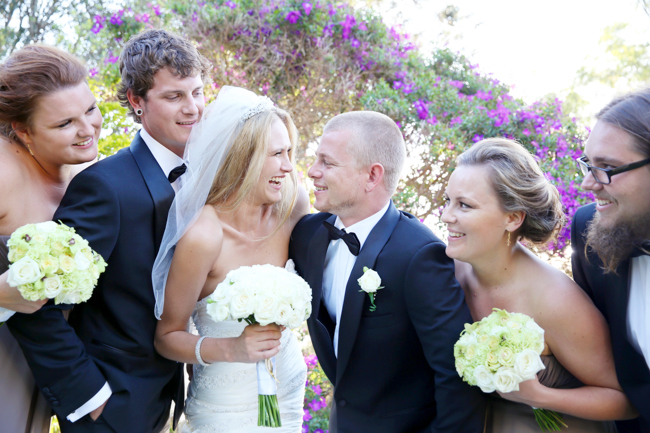 The Music
We had a Dj that played romantic song love songs – blues- Michael buble, van Morrison etc. after dinner we went with a lot of jimmy Barnes -rock and roll, up beat types of songs- we allowed all of our guest to request songs through out the night. 
The Food
Amazing food!. We had a 3 course dinner with the wedding cake as dessert. We had a 3 drop system and we decided to do one sea food, poultry and meat to be on the safe side it was all amazing! 
Reception Highlight
All the speeches where beautiful and really made the evening. We had a lot of speeches and people were worried there was too many, but  we worked them in between meals and it all worked perfectly. It was very beautiful and moving to have so many people we love speak at our wedding.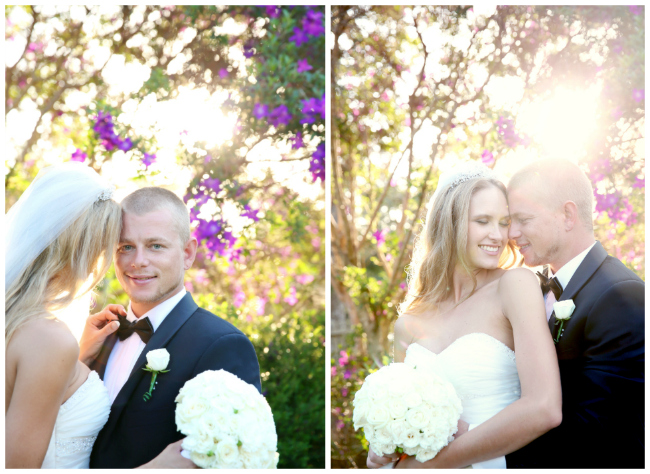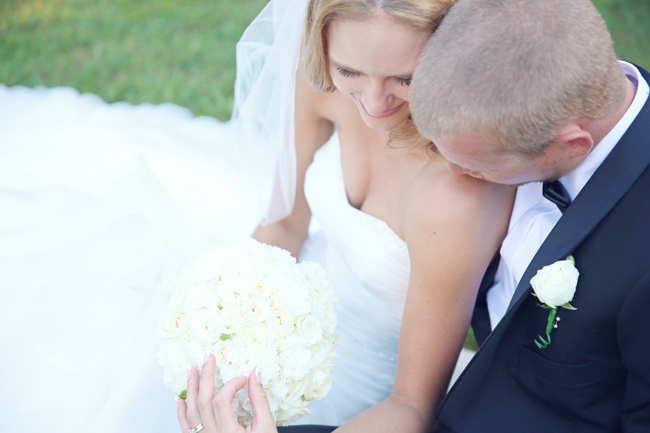 Bridal Party Gifts
We kept it simple for the gifts the groomsmen got wedding underwear on the day for fun but their gifts where their cuff links that said -BEST MAN- and -GROOMSMAN- and that is how shaun asked the boys if they would be in our bridal party. The brides maids got their shoes and accessories as gifts.  
Advice for Other Brides
Don't stress. Don't stress about things going wrong, don't stress about the weather, don't worry about anything because at the end of the day your still marrying the man you love and that's all that matters. Relax and enjoy your day together and take in every moment.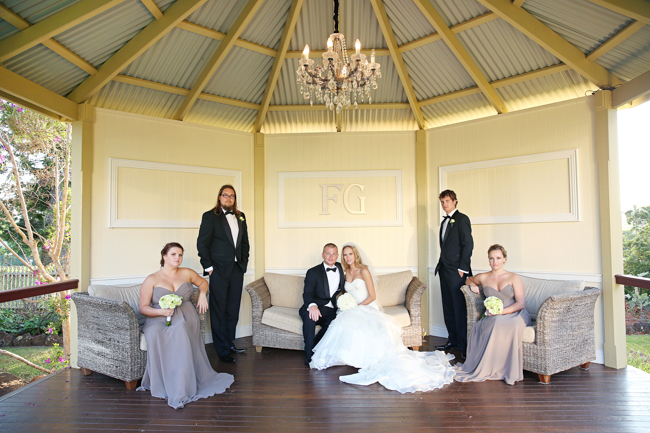 Wedding Secrets 
Biggest splurge: The venue, and worth every cent!
Best money-savers: Making the stationary, wedding favours and other thing was a good way to save money. We tried to spend as little or nothing on the little things for the wedding as possible so we could spend more on the bigger thing. My dress was a great buy too. 
Bridal gown: Casar Elegance
Accessories: Earrings found on the Myer sales rack, my bracelet was from Prouds the Jewellers
Shoes: Bridesmaids' shoes where from Bets. 
Bridesmaid dresses: Hills in Hollywood 
Bridesmaids' accessories: Handmade
Groom's and groomsmens' suit and shoes: Ferrari Formal and Bridal
Rings: Flair Jewellery
DIY: We made everything we could. I am very crafty and love creating so I made the petal throwers, all the stationary- save the dates, invitations, order of service, menus and place cards. Wedding favours, my garters, bridesmaids' accessories, crystal tablecloth weights, painted all the table words, small embellishments on my dress. And other decorations.
Number of guests: 100
Wedding budget: $40,000
A-list Vendors
Photographer: Tara Lee Photography 
Videographer: Sunshine Coast Videography 
Venue & Decorations: Flaxton Gardens
Celebrant: Weddings with Kristy
Entertainment: String quartet-  Offen Bach strings + DJ Greg Gordon / Gift registry: Myer / Master of Ceremonies: Greg Gordon / Wedding Night Accommodation: Tree Houses Montville / Cake: Ideas in Icing / Bombonnieres: Candy Addictions / Hair and Makeup Artist: Christian Alexander / Florist: The Orange Blossom – Chanteau Masters