Real Wedding: Emma & Josh in Maroochydore
5th August 2014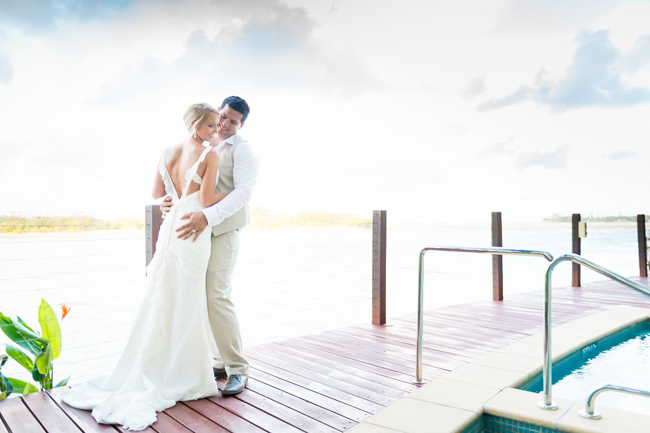 Emma looked like a dream on her wedding day when she became the wife of handsome Josh. The pair chose a waterfront location in Maroochydore to say their vows before family and friends in a super fun ceremony, officiated by Sunshine Coast celebrant, Lynette Maguire. 
Their memories were captured in an outrageously beautiful fashion by none other than one of our all-time faves, Matt Rowe Photography. The couple say the most fun part of the day was their bridal party photo shoot, mucking around and coming up with creative group shots!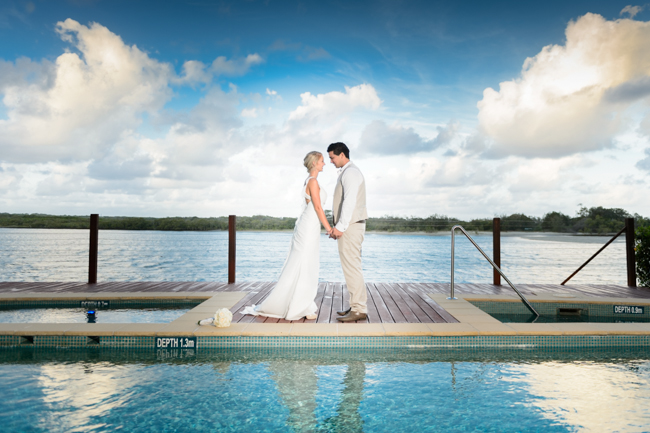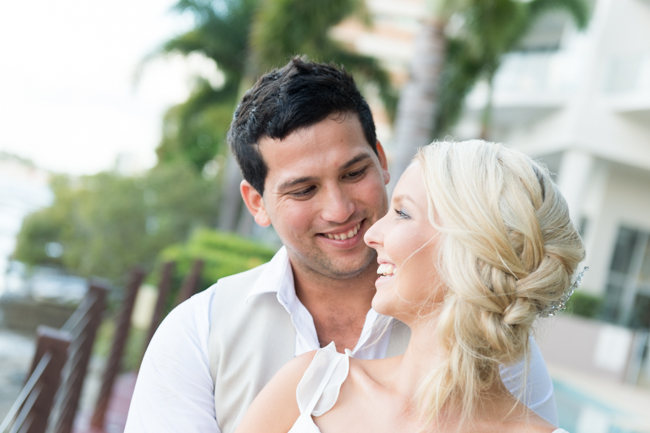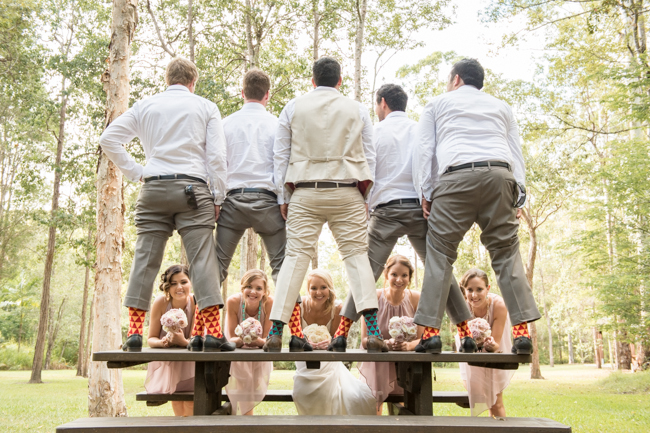 "There are so many great memories from our wedding day but I think the most stand out one for me would be mucking around after the ceremony with Josh and the bridal party getting our photos taken doing stupid poses and just having a laugh."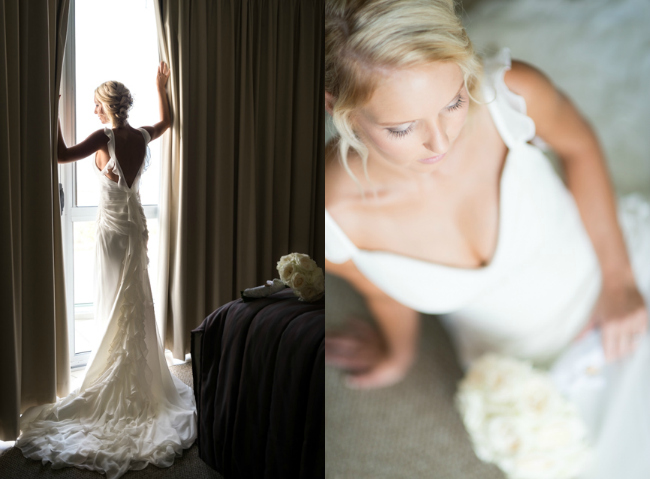 "The whole lead up to the wedding it did not feel real, as soon as I put my wedding dress on I got butterflies in my stomach and it really hit me that I was getting married today."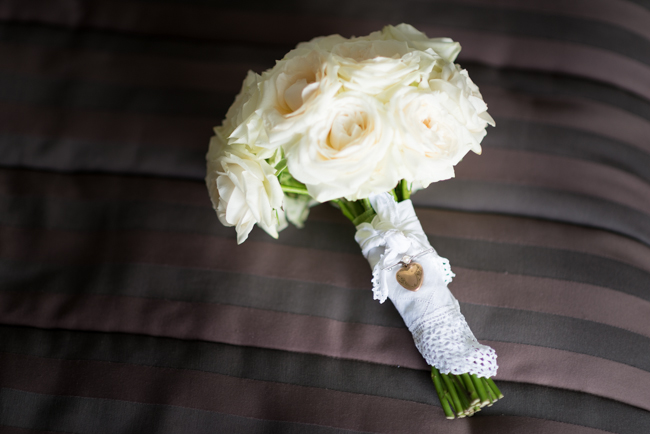 "The pendants on the bouquet symbolise my grandmothers, two of which we have lost, and I had my dad tie a silver sixpence to my shoe for good luck. The ribbons at the ceremony were a Celtic hand fastening where friends and family ask us questions which Josh and I would then have to promise to – something to get the quests involved in the ceremony."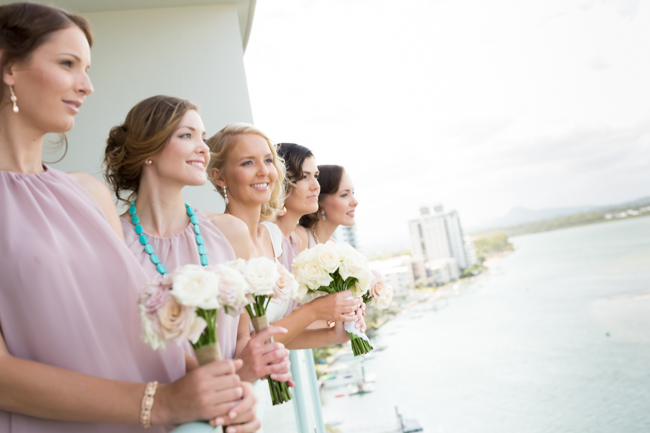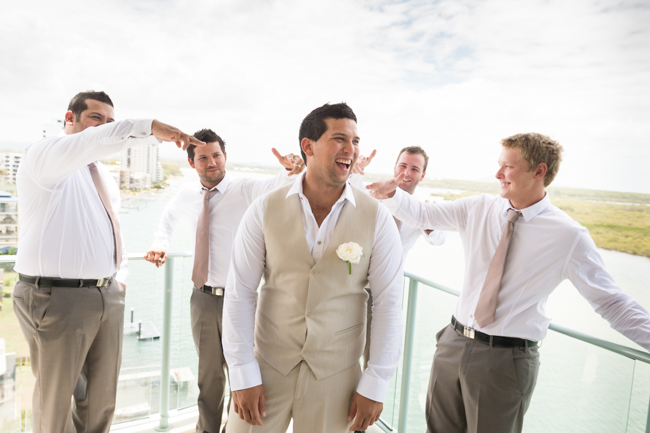 "Josh and I really wanted a fun and relaxing day, more of a party feel then a formal wedding ceremony and reception."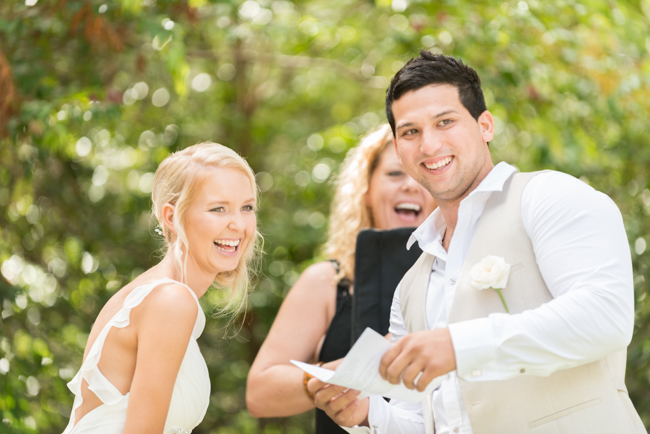 "The funniest time for me would have been the exchanging of our own vows which we had no idea what the other was going to say."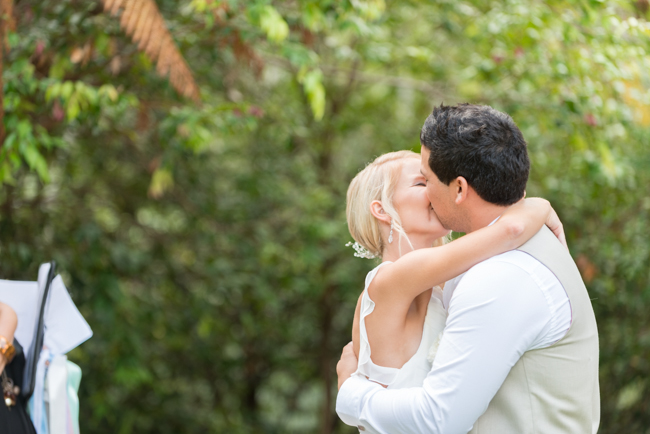 "I felt so excited and nervous at the same time when I first saw Josh.  FINALLY after 12 years I was marrying my best friend."
A-List Vendors
Hair: Inside Hair / Venue: Ebb Restaurant & Cellar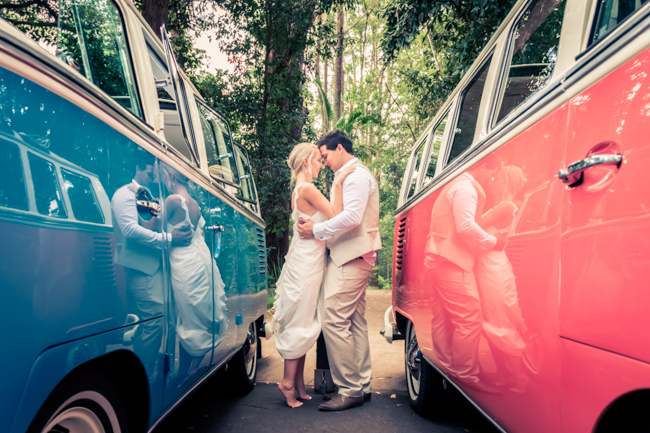 "Married life is exactly the same as before… I still haven't been able to change my last name because our dog ate half of our marriage certificate!