Real Wedding: Jodi & Zac in Eumundi
24th November 2014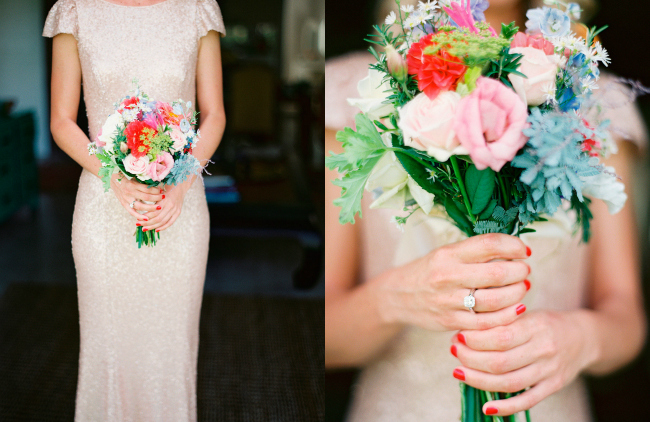 Jodi was a self-proclaimed non-bride bride. This is most certainly reflected in her off-beat bridal fashion – full sequins in a champagne/soft peach and red lips and nails. 
Jodi and her beau, Zac, were married at the most stunningly gorgeous private property, home to a tree a Disney animated musical should be set in, which became the magical backdrop to their ceremony. 
Maybe it was because she shares her name with the bride, but Jodi McDonald the photographer felt so welcome at this wedding, she says it felt less like work and more like being a guest at a very cool party. She shot this wedding mostly on Medium Format film.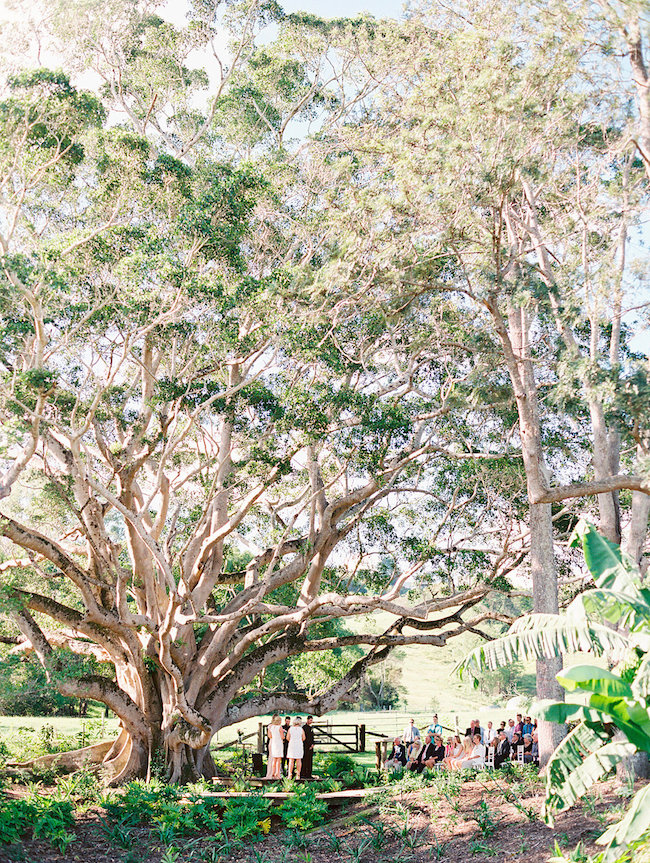 "We wanted a relaxed vibe just like Zac and myself. We wanted all our guests to have a great time and not to worry about transport and the time in between the ceremony and reception, so we had it all in one spot and organised buses to and from the wedding."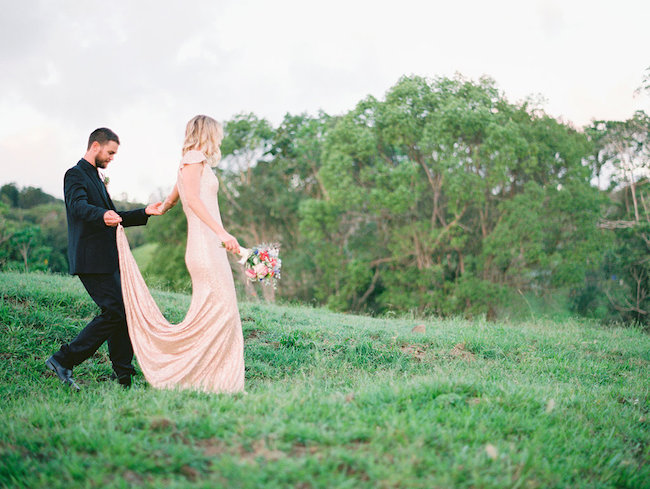 "Zac and I were travelling through Central America for three months. While in Panama we did some stand up paddling and Zac proposed while out on the water with a coconut shell ring, on one knee on a stand up paddle board."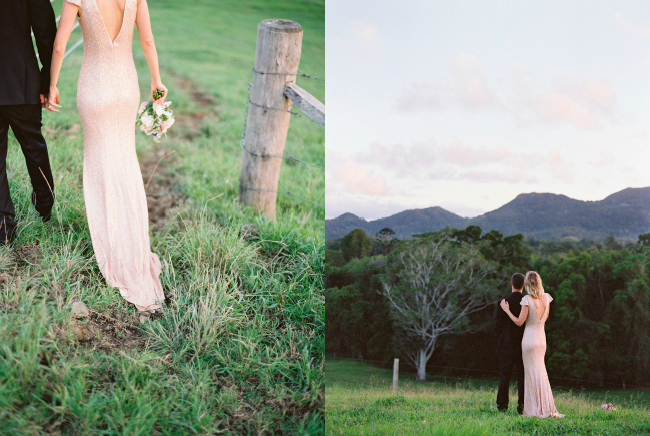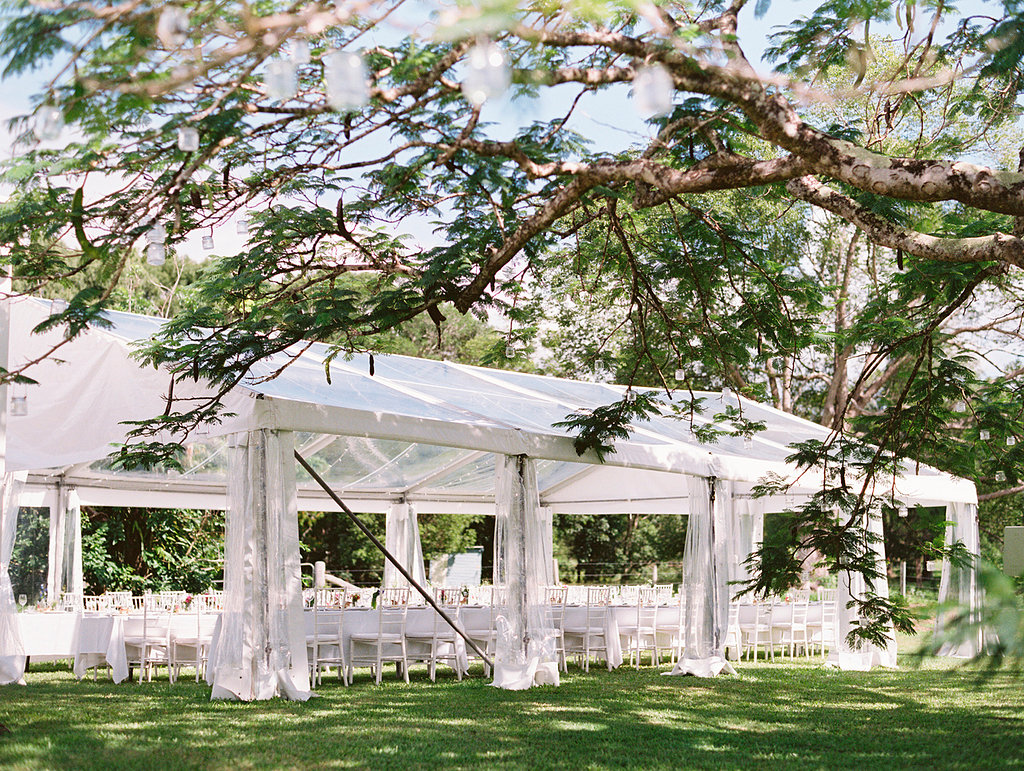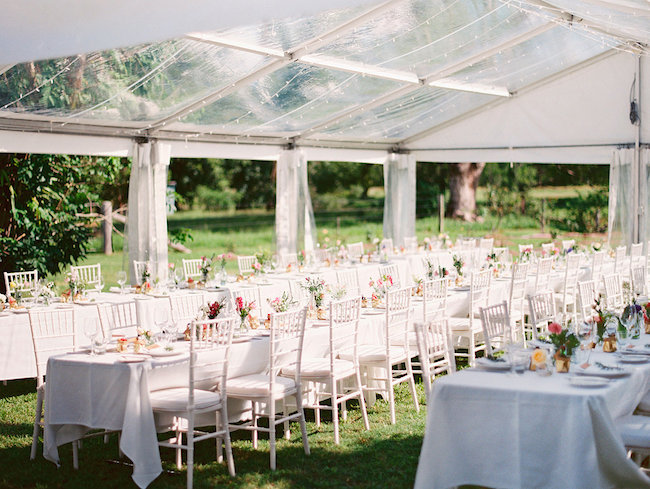 "I did alot of looking through magazines and created a look book of what we wanted, then went about looking how to create that look ourselves to save some money."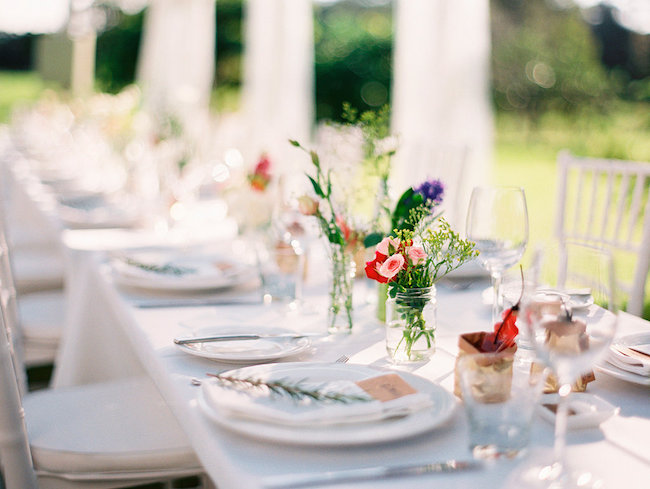 "I made all the invitations, menu/place cards, stationary. We collected all the glass jars for the flowers and also the glass jars for the arrival cocktails. My mother-in-law did the sweets table and put all the candles in the hanging jars in the tree."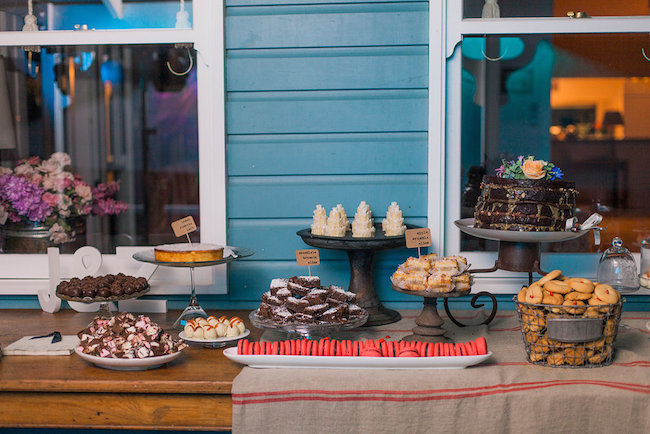 Wedding Secrets
Rings: Michael Hill Jeweller
Bridesmaids dresses: Jayson Brunsden from Myer
Bridesmaids' Jewellery: Witchery
Groom and groomsmens' attire: Myer
DIY: Decorations, stationery
A-list Vendors
Makeup: KJ Artistry
Ceremony and reception venue:  Norseman, Eumundi / 
Catering: Rolling Dolmade / 
Cake: Sweetness Contained / 
Hair: Pure Hair / 
Music: Late For Woodstock