Real Wedding: Joy and James in a Marquee in Maleny
3rd June 2014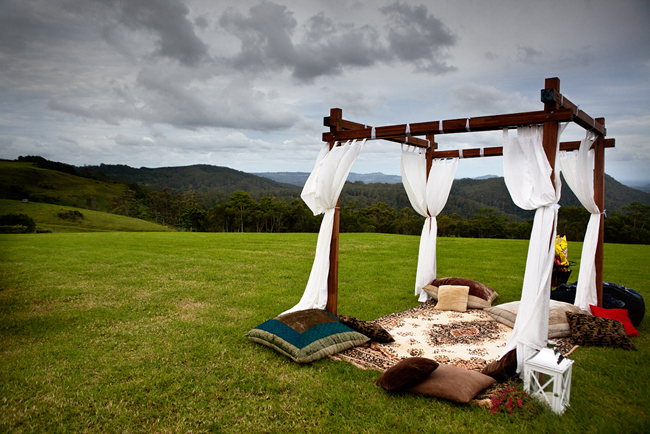 Before you look over these ahmayzing photos by Bonnie Jenkins from Joy and James' wedding at Maleny Retreat, you simply must read the story of how James proposed in Joy's own words… 
////
"It was just like a fairytale and I will treasure the memory my whole life.
James and I were on our way back to the UK for a friends wedding in Sept 2011. We decided to spend a couple of weeks driving through Northern Italy and France. James had asked if he could plan the last part of our holiday as a birthday surprise for me.
To my delight James had booked us into a gorgeous suit along the Champ Eylsees, Paris.
After a full morning of visiting all the beautiful sights the city could offer James surprised me when he said he had booked me into a day spa for an afternoon of pampering. After the spa we went back to the hotel to get ready and go out for a romantic dinner.
After dinner as James and I walked along the Seine River across from the Notre Dame Cathedral we came to bench with a lady sitting next to a huge bunch of beautiful flowers. As we got closer the lady noticed us, stood up and started playing Pachelbel's Canon on her violin. At this stage I thought she was just another street busker. Little did I know that James had organised her to be at that very spot at 9pm. James sat me down on the bench and handed me the flowers and said 'The flowers are for you. I also have a card for you'. I before I realised what was happening he gave me a beautiful post card of the Eiffel Tower on the front. I turned it over and read 'Will you marry me? James xx. I gasped with surprise and delight and looked at James on bended knee with a gorgeous princess cut diamond ring. All he could manage was to mumble something close to the actual question but that didn't matter because I was already happily nodding YES!
I remember thinking that it felt like we were the only two people in the world when I looked into James' eyes at the moment. That was until we noticed everyone around us clapping and cheering. Nothing like an audience to snap you out of balling your eyes out!"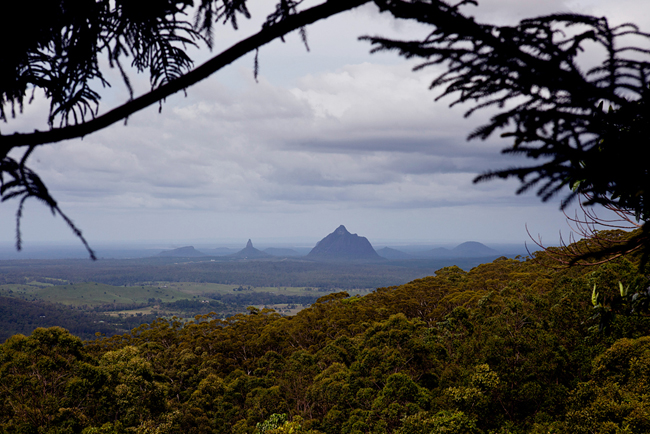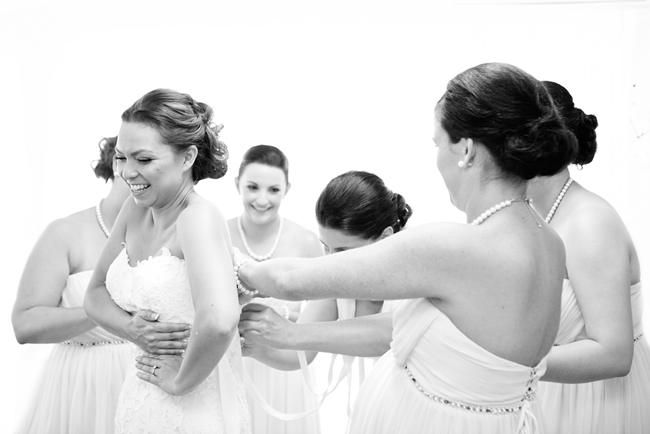 "No matter how organised you think you are, there will always be last minute things that need to be done. I recommend a wedding planner for all of those bits because as a bride there is only so much running around on the day that you can do before you have to sit back and have your hair and makeup done and walk down that aisle."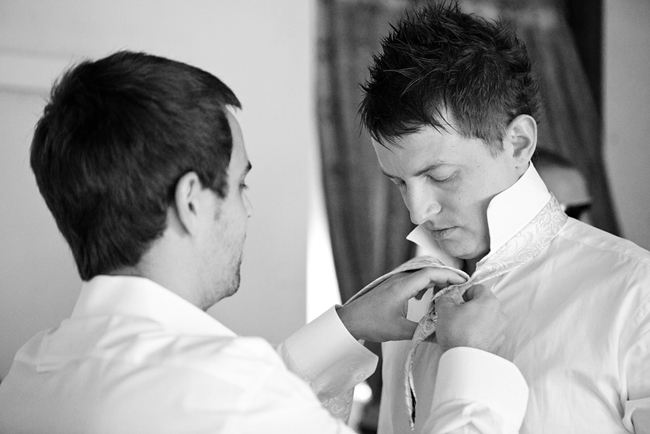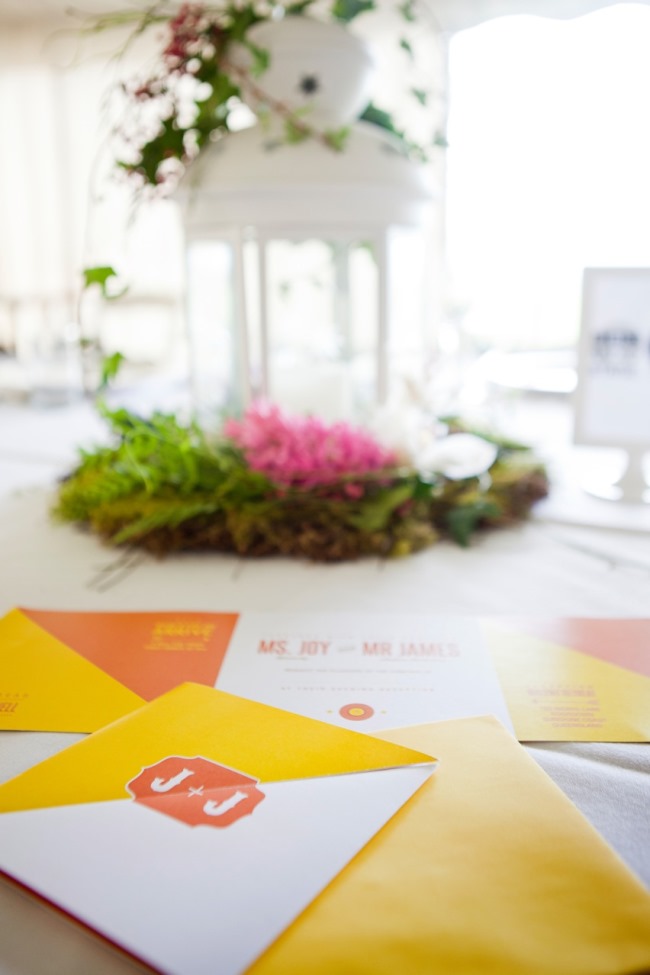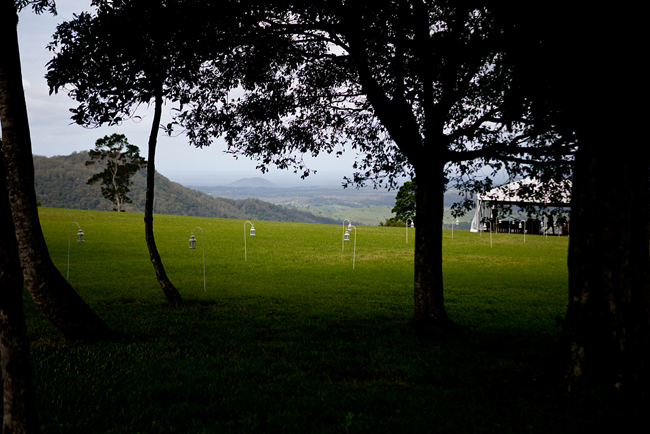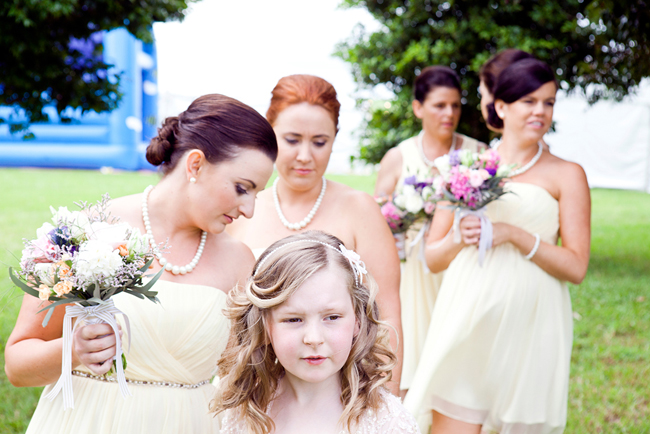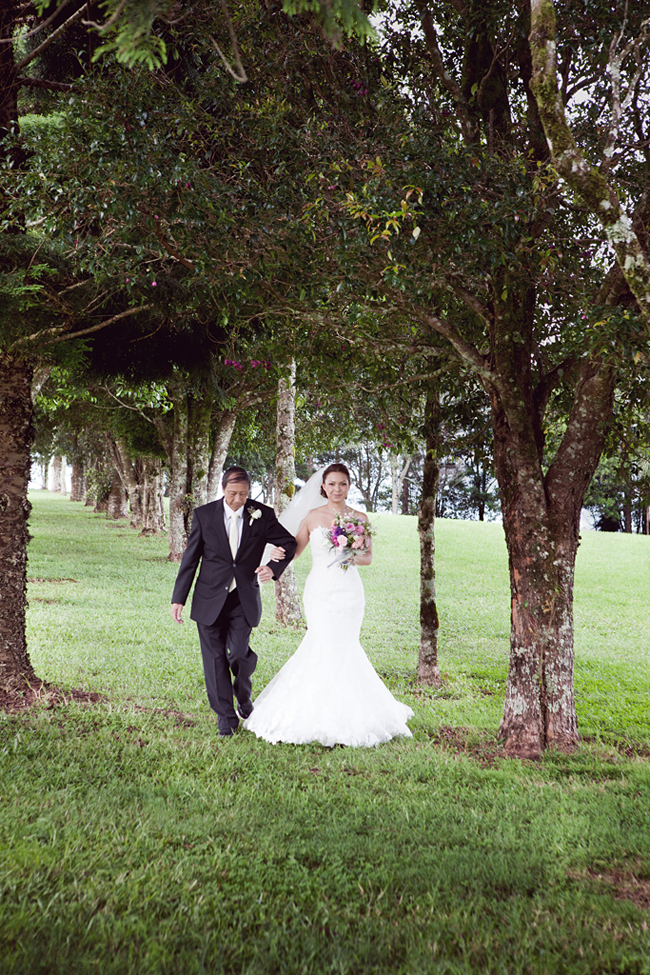 "It started to shower when I was due to walk down the tree aisle but I was running a touch late (well maybe 20mins late) so it cleared by the time I was ready."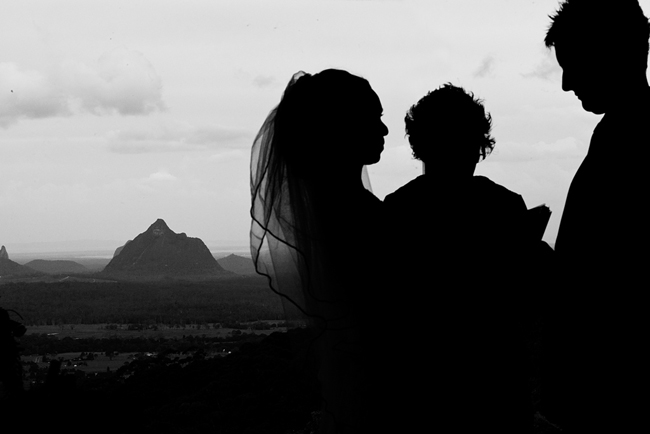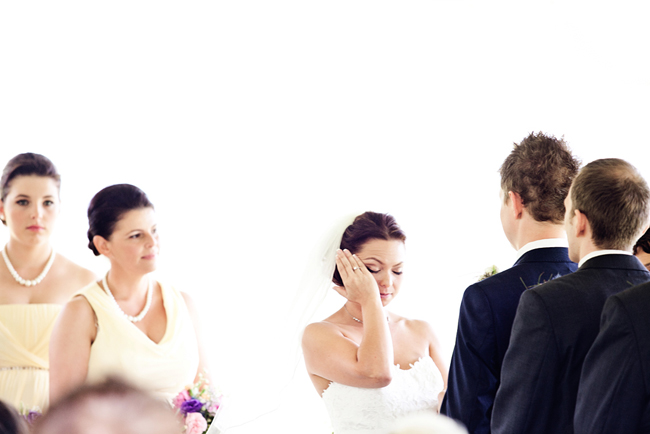 "Having our two families and all our closest friends come together was the best thing about our wedding day. It is the best feeling when all the people you cherish are there to celebrate how much you love your partner."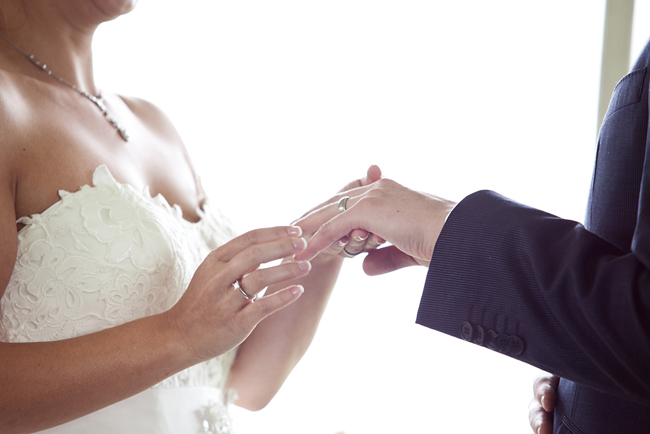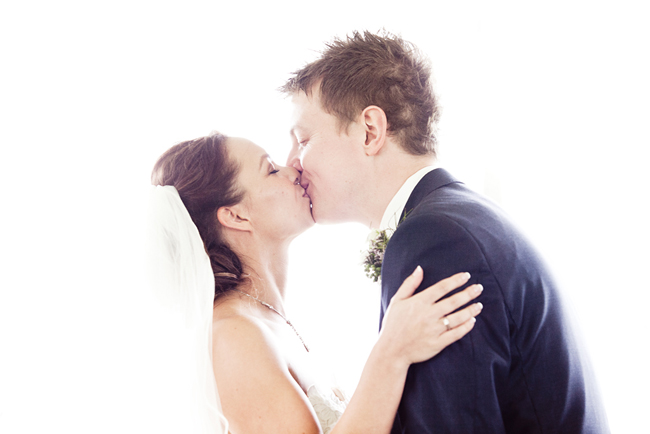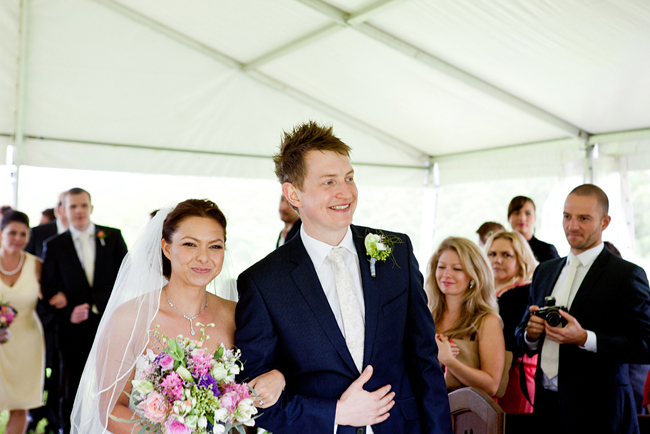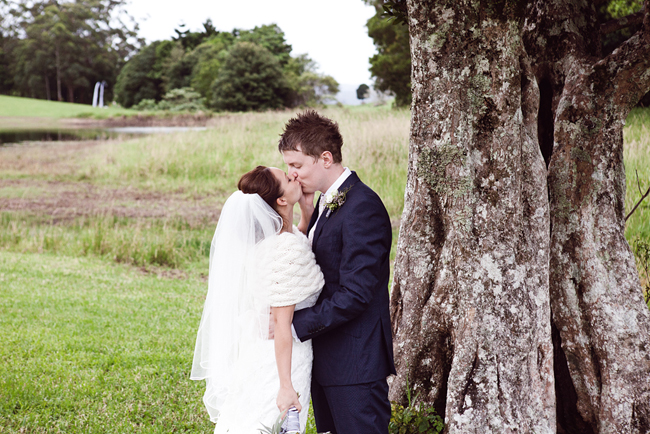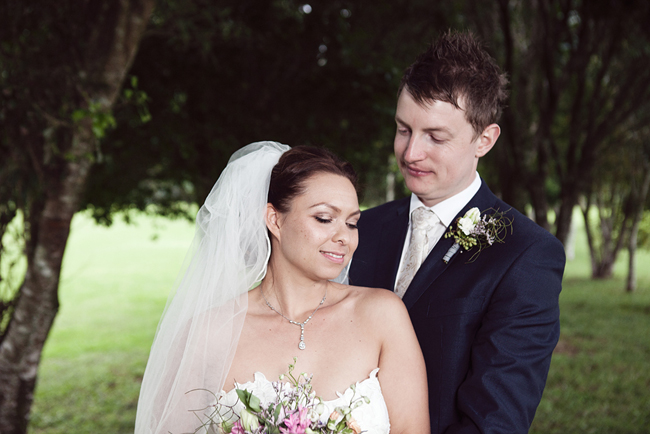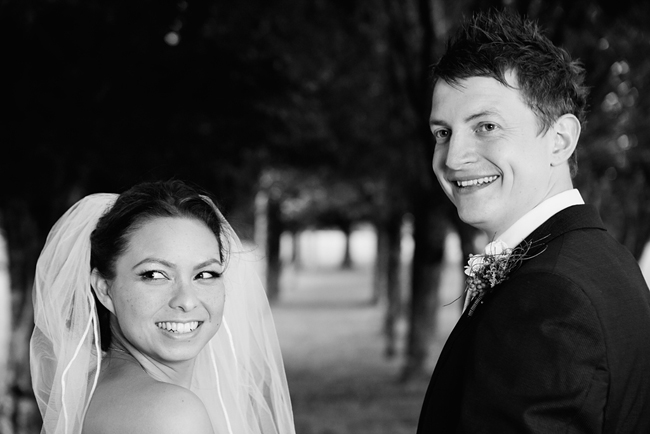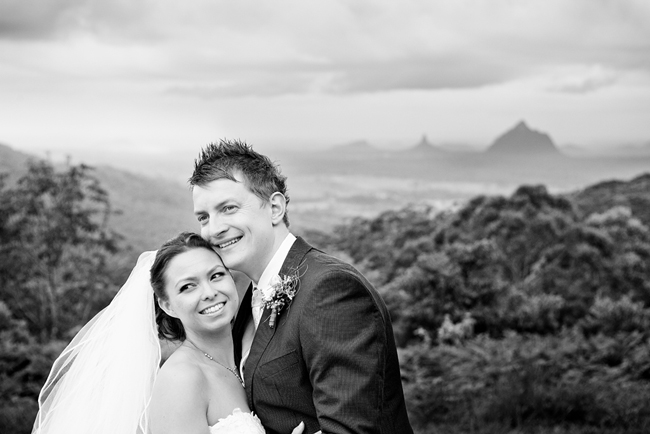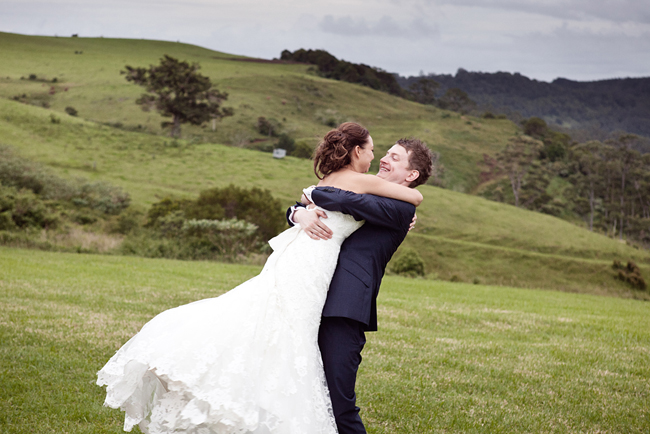 "We stayed at Maleny Retreat because there are so many beautiful views and areas to take photos and we wanted to stay close to our guests. It was so handy having the golf carts to zip around the large venue. "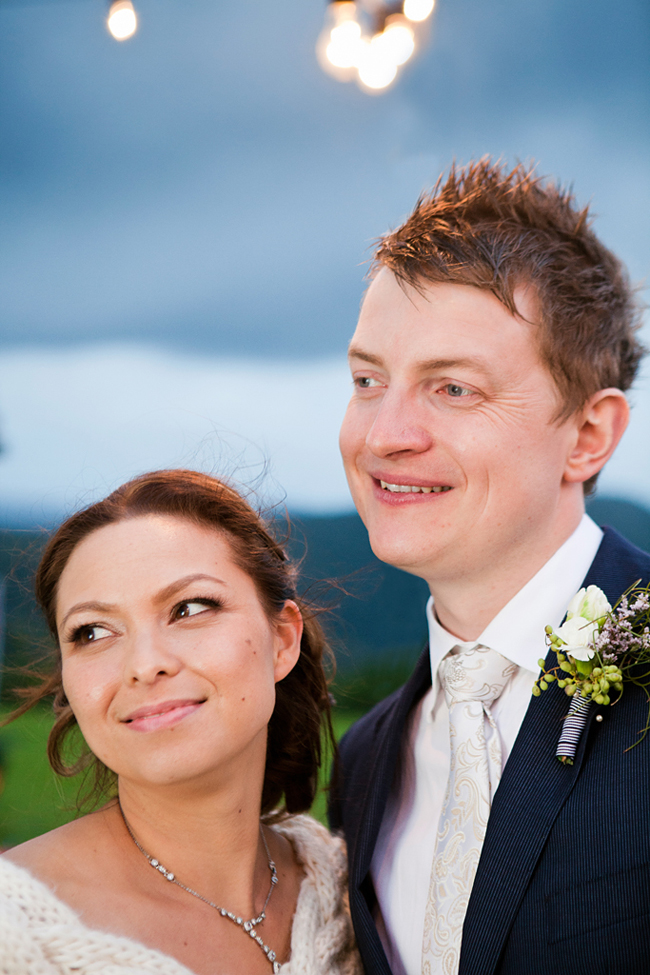 Our Dream Team
Ceremony and reception location: Maleny Retreat
Photographer: Bonnie Jenkins
Wedding planner: CL Weddings and Events
Florist: Ginger Lily & Rose Floral Studio
Caterer: First Class Functions
Transport: Highland Connexion
Makeup Artist: Joy and Rachelle Barrett
Hair Stylist: Paige Schubring and Nicole Pihl
Decorations and Rentals: CL Weddings and Events
Entertainment: 16 Strings
Stationery: Kerrieanne
Dance instruction: Dance Romance
Celebrant: Lesley Forest
Wedding night accommodation: Honeymoon suite, Maleny Retreat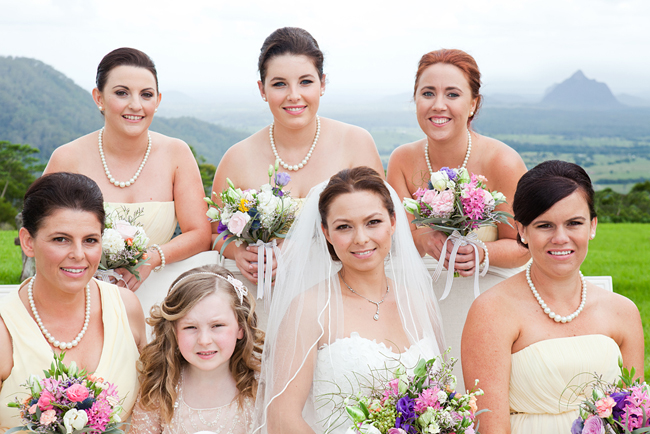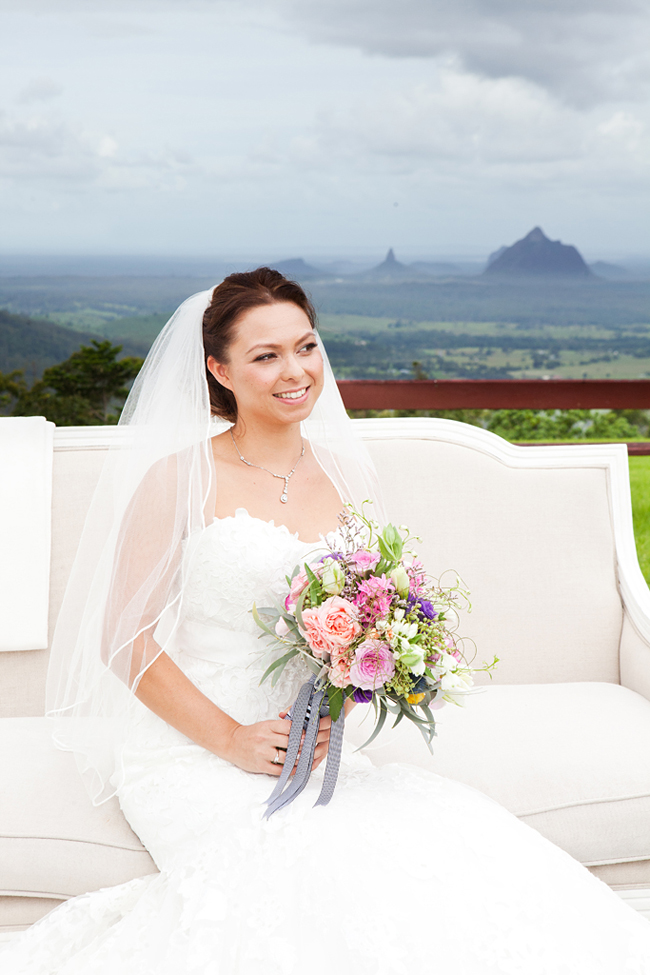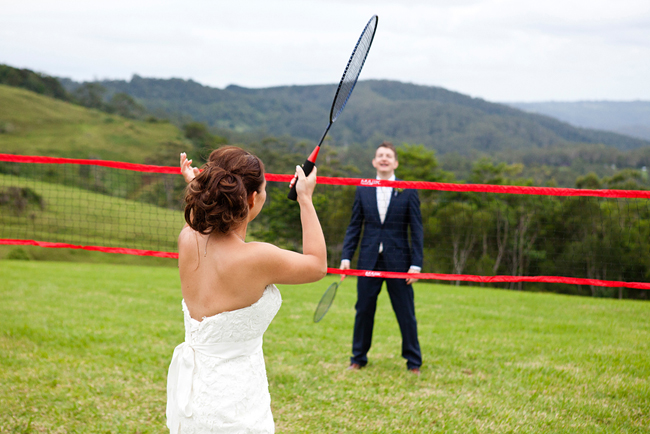 "We always wanted the ceremony to feel elegant and quite formal but then have a fun festival vibe to the reception so everyone could let their hair down. We wanted to avoid that 'boring' time between the ceremony and reception so we added fun elements like the jumping castle and giant garden games for everyone while the canapés and drinks were served."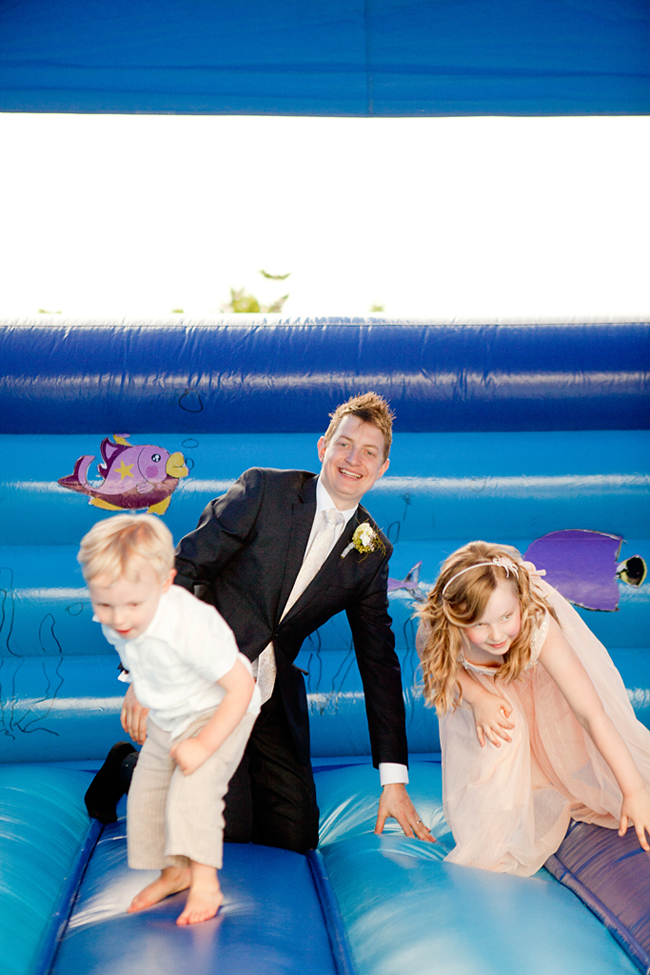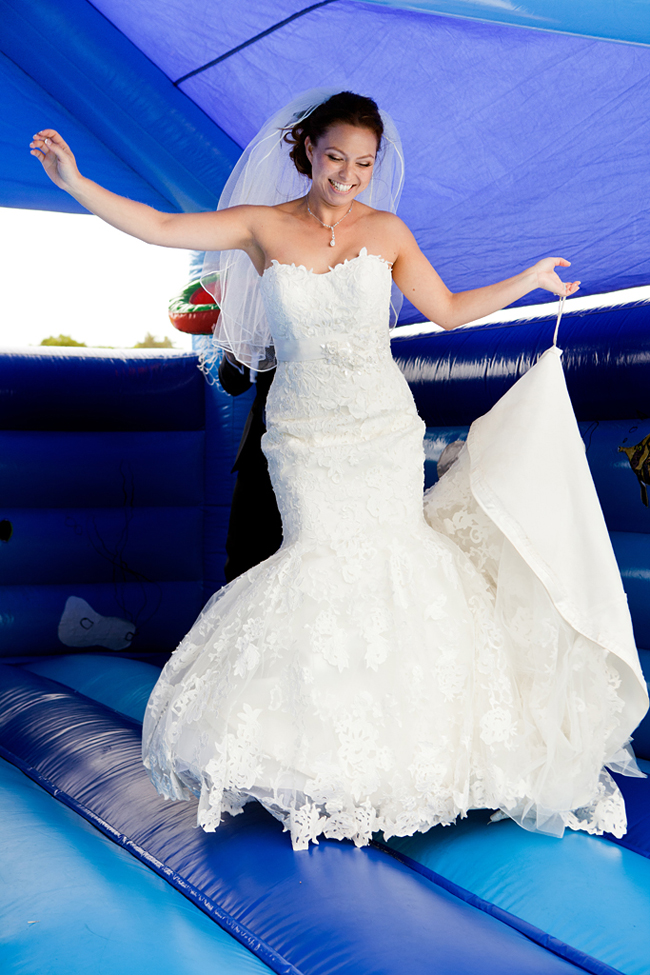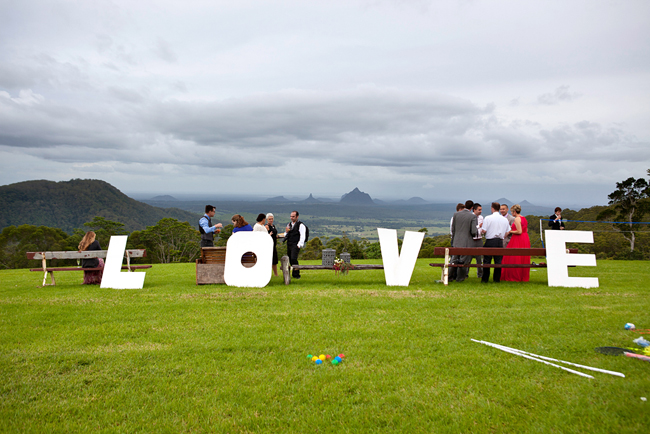 "We didn't really have a theme in mind right from the start but we both really wanted our guests to enjoy themselves and have a fun and memorable time right from the minute they arrived."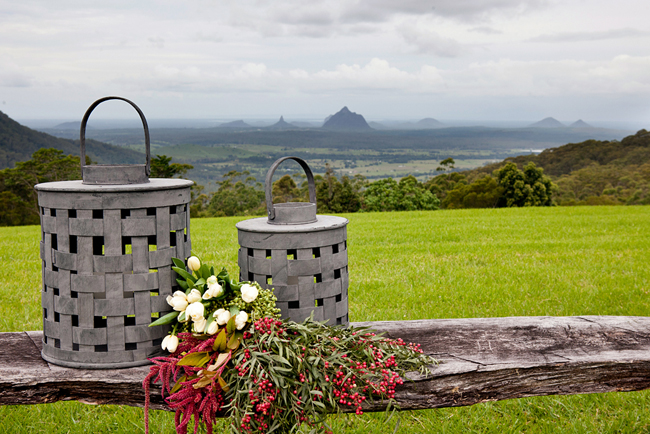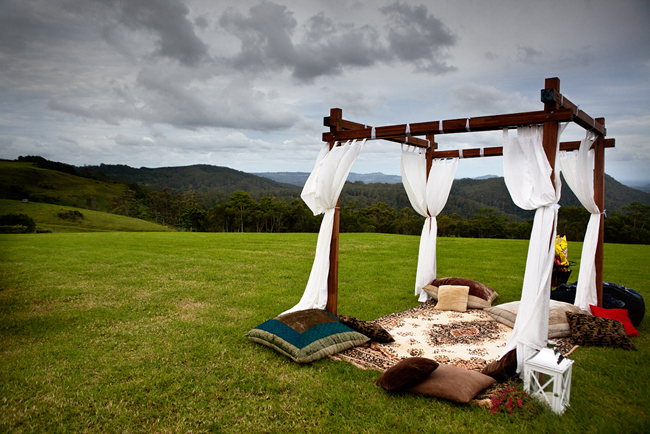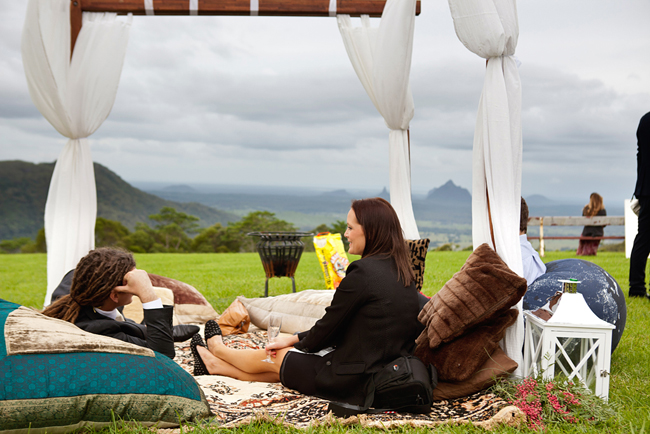 "We loved having our wedding over a whole weekend. At Maleny Retreat there was room for 54 of our guest and more with their own tents to stay a couple of nights. It meant that we got to spend more time with all our guests that had come from interstate and the UK."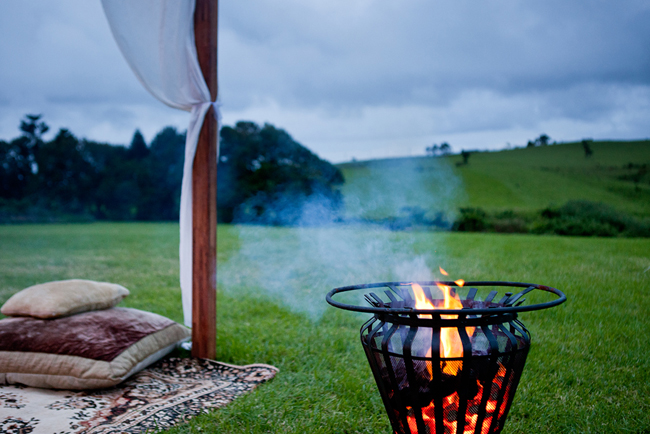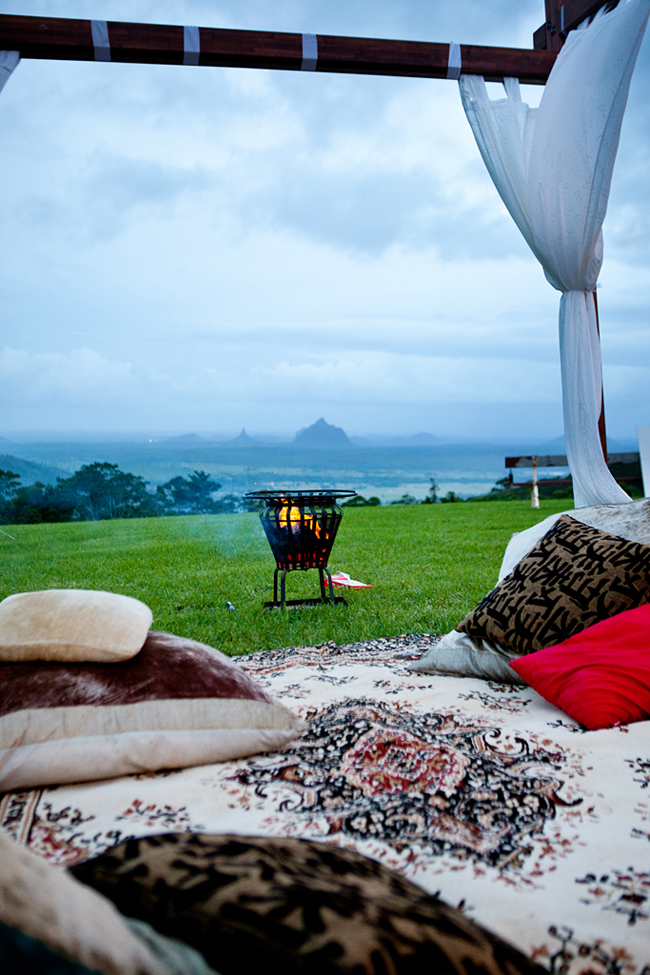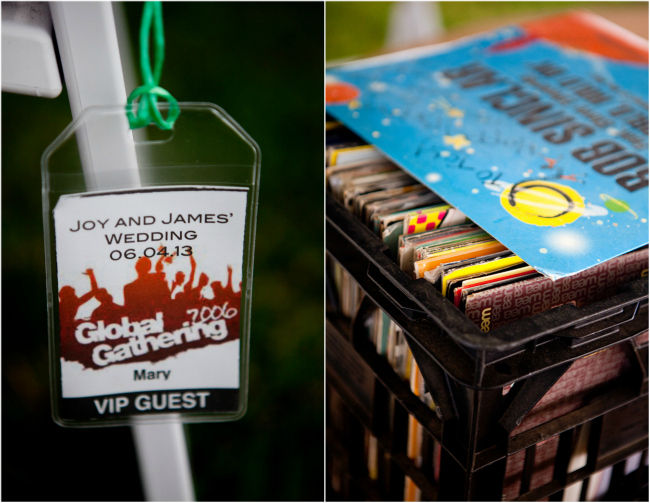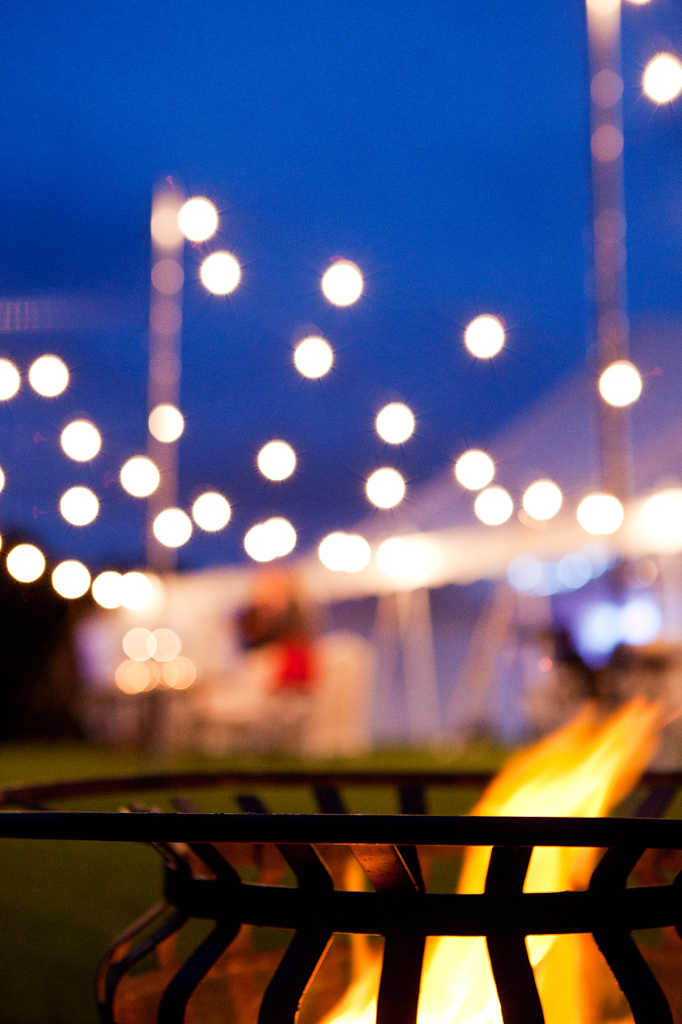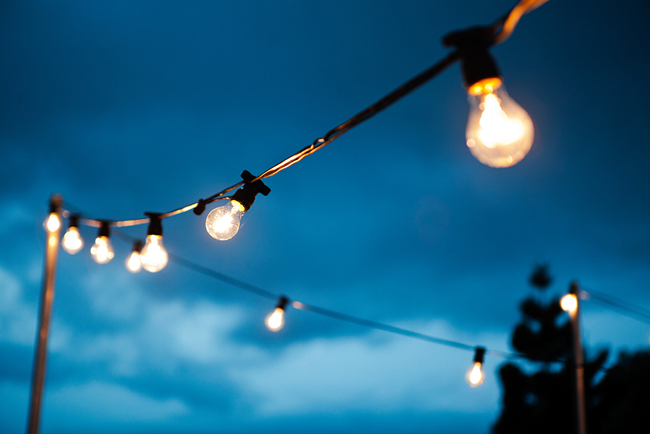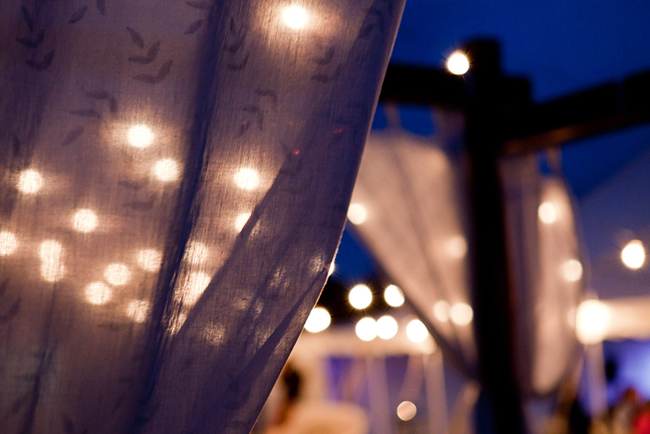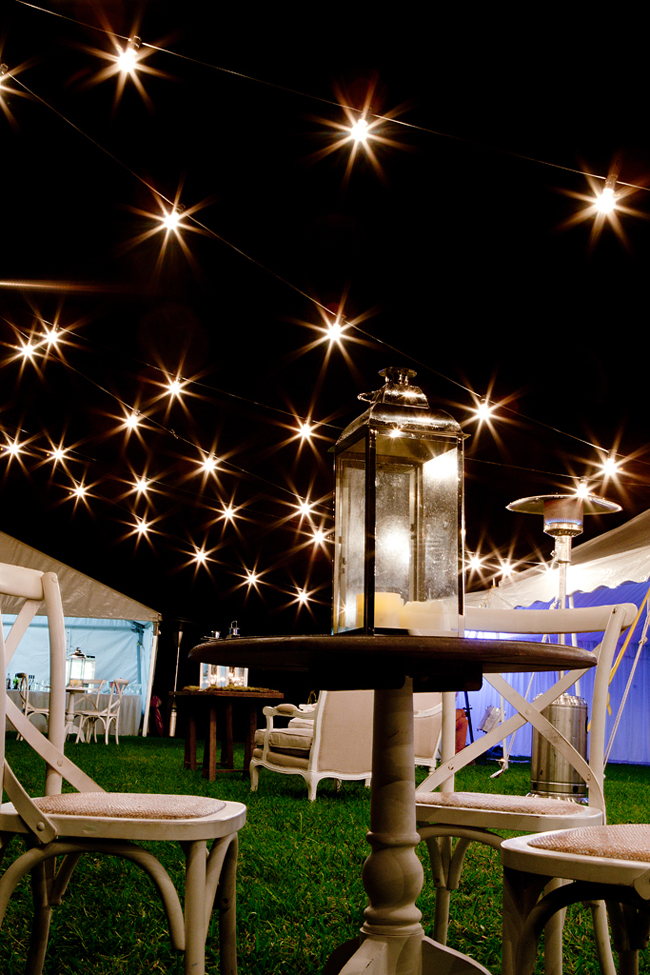 Our Wedding Secrets Revealed
Biggest splurge: Our Honeymoon. A three-month round-the-world trip to Asia, Europe and the USA
Best bargain: My dress! I saved $1000 by ordering it from a bridal boutique in the UK. I found my dream dress here in Brisbane and after doing some research I found I could get the same dress cheaper. I was lucky I had my sister-in- laws, who both live in the UK, to pick it up and send it over to me.
Bridal gown: Maggie Sottero
Accessories: Necklace from MYER
Shoes: ZU
Bridesmaid dresses: Forever New
Bridesmaids' accessories: Lovisa and Forever New
Groom's suit and shoes: Elio Moda Brisbane
Groomsmens' suits and shoes: Tony Barlow, Brisbane
Rings: Xennox Diamond World and Anthony's
Bombonieres: 
DIY: My sister and bridesmaids made metres and metres of gorgeous bunting to match my invite colours. That was my favourite small detail of the wedding. I also made the mock festival VIP lanyards for place names. James built a wooden gazebo for our guests to sit under and he also made me a giant LOVE sign. A friend made our seating plan for us to look like a music festival poster, instead of table numbers we had stage names!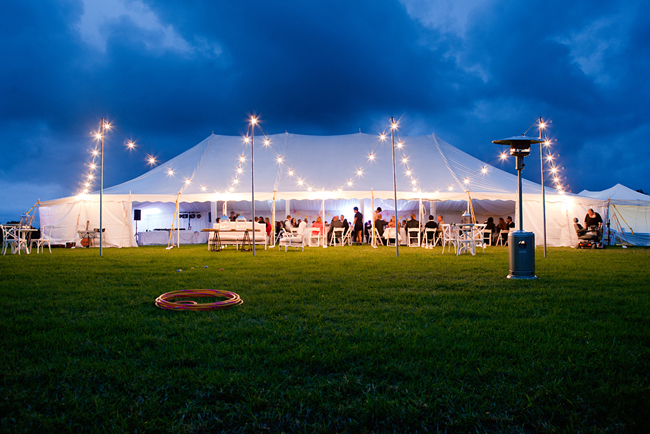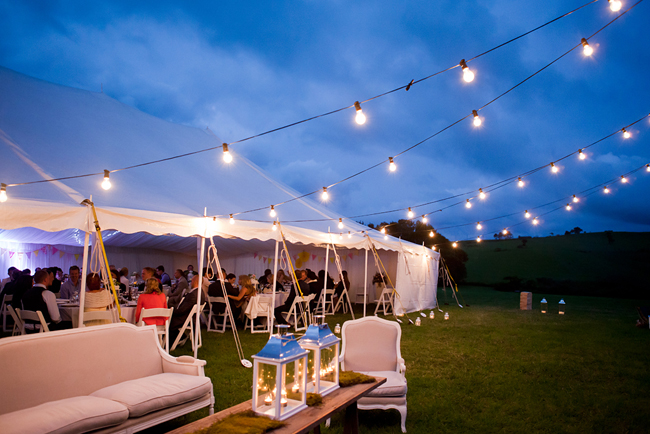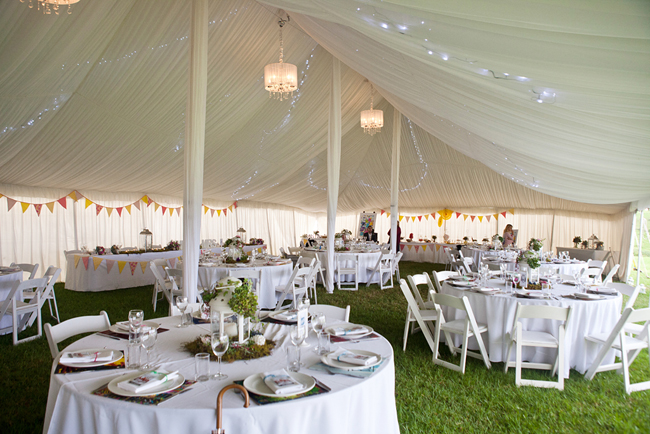 "We hot and cold canapés for between the ceremony and reception and chose a banquet style for the dinner. We liked the idea of four main and sides being served on platters at different times so everyone could share and interact like a 'family style' meal."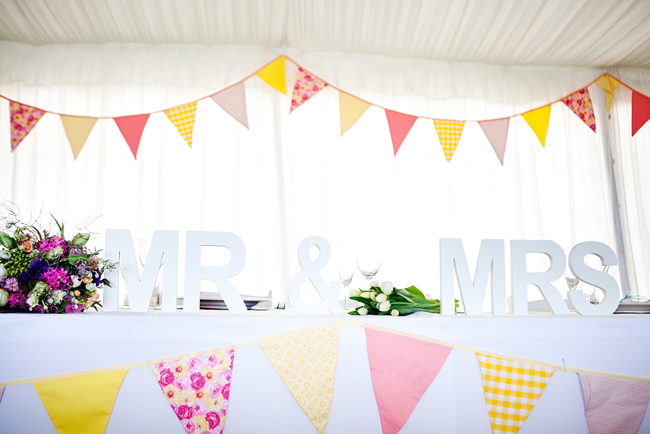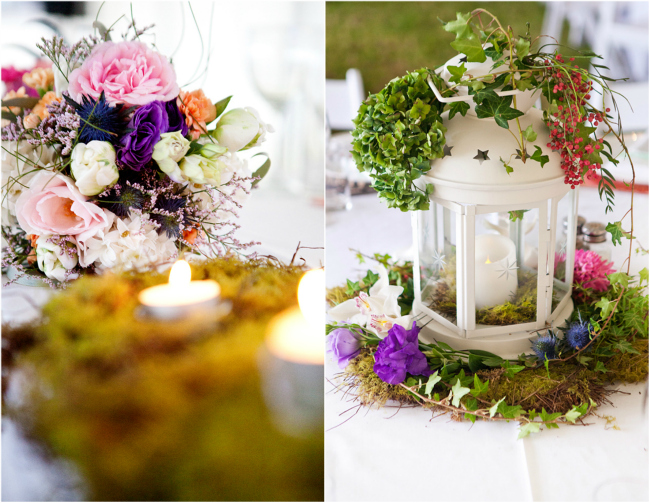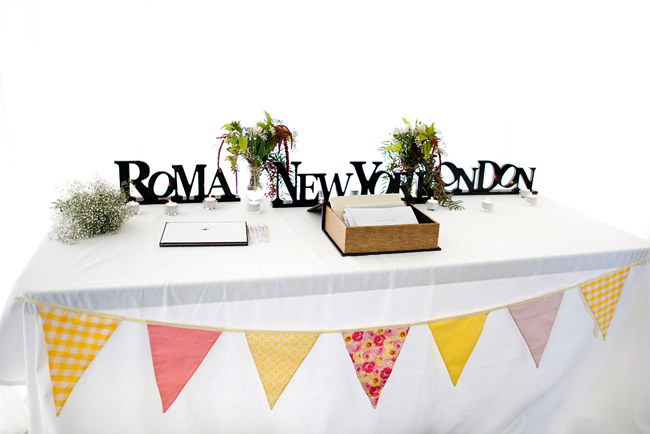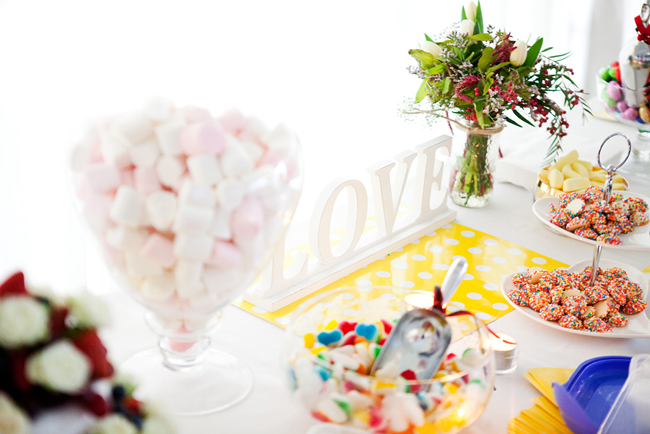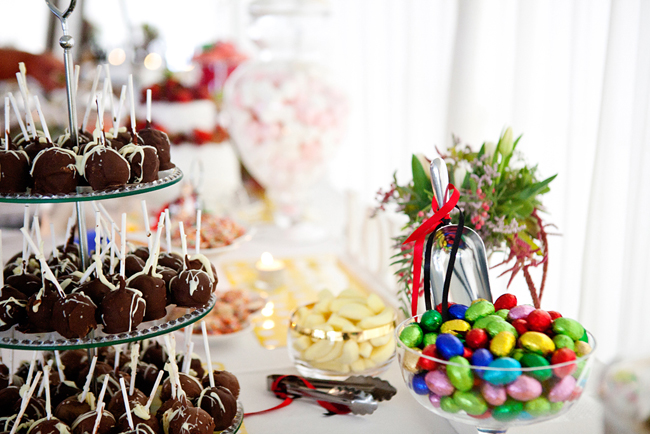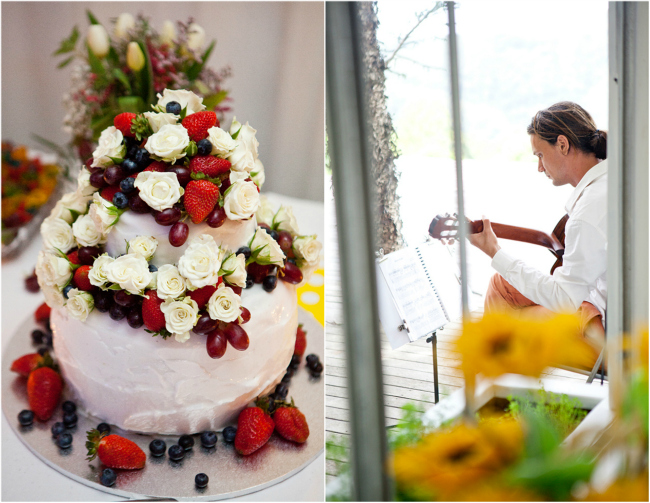 "We had so many wonderful friends and family with amazing talents help us with everything from our cake, photography, DJ, celebrant, jumping castle, setting up and decorating. We couldn't have done it without everyone's help."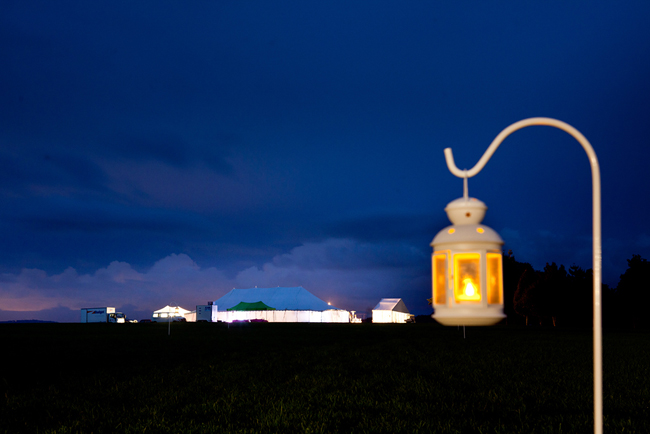 "We had already planned to go back to England to visit James' parents who were unfortunately unable to make it over to Australia for the wedding. So James's mother and sisters planned a gorgeous small church blessing and high tea reception to celebrate our marriage for all the friends and relatives that missed out on our Wedding in Australia. So we decided to get round-the-world flights and visit Singapore, Thailand, Switzerland, Greece, Italy, UK and USA over three months."
Maleny Retreat is having an Open Day this weekend! This is a must-see venue. Details here.