Real wedding: Kelly and Mark at Yandina Station
12th August 2014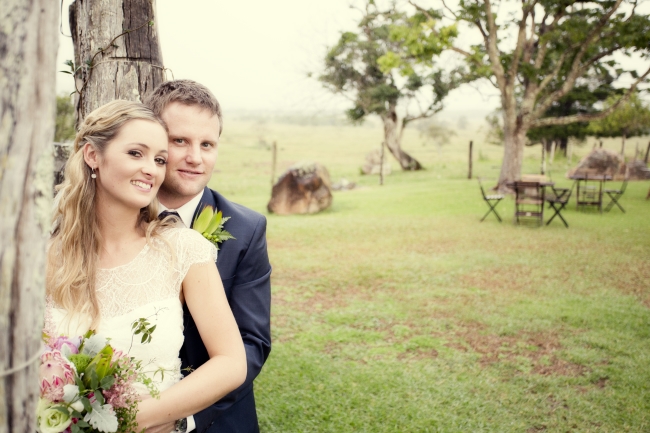 Kelly and Mark say having their whole family come out from South Africa to be together to share in their special day made it the most special time.
The lovely couple are both originally from South Africa, but met in Melbourne and now live here on the Sunshine Coast. So making sure their international guests would enjoy their stay was of utmost importance in their planning. Knowing 80% of their wedding guests were travelling so very far to be with them on their wedding day at Yandina Station made the couple focus on what was most important, and forego the stressful part of wedding planning. What a grand idea, we say! 
Here are some super snaps by Life and Love Photography from their homestead wedding.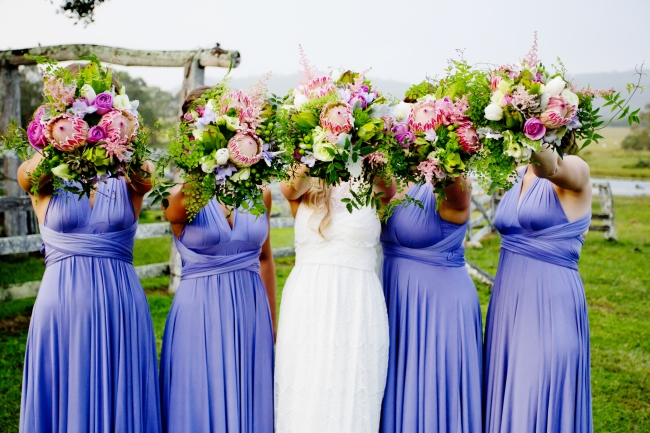 "We had a Noosa River Sunset Cruise the night before the wedding to give us a great opportunity to catch up with our guests without stressing on the wedding day. Best idea!"
"It was most important to us to make sure our wedding represented who we are as a couple, and to show our amazing guests how special they are to us. And to not get caught up in the stress of the planning, because at the end of the day as long you have a celebrant and your favourite people that's all that matters!"
"We work as a couple because of our love and respect for each other, and our attitude that nothing is too difficult if you put lots of love, passion and commitment into it! 
"There are so many beautiful spots around the Yandina Station property so we didn't have to go very far. The view of the paddocks was stunning after the rain with a beautiful rainbow, and then the sunset behind the property along the road to the cottages was perfect for intimate shots of just us two."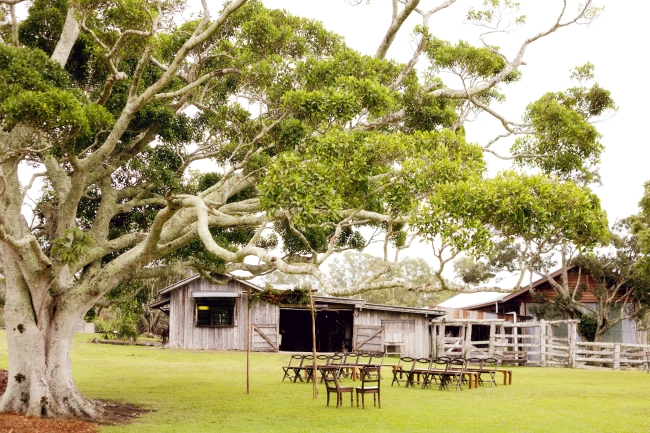 "The groomsmen were a huge help on the day, they even decorated the cake! We had half an hour to recreate a ceremony set up inside because of the rain, so everyone pitched in to help out."
"The week leading up to the wedding had stunning winter weather so we didn't feel the need to think of a rainy weather option considering half the reason why we chose June to get married was for the clear days! But mother nature decided to make it rain right before our ceremony so had to delay the wedding by half an hour to set up an aisle inside. In hindsight it was absolutely perfect, very intimate and special. We wouldn't have changed it at all!"
"We had canapés served whilst we were having photos taken, then stunning meat and fish with lots of vegetables in the middle of each table to make it feel like a big dinner party."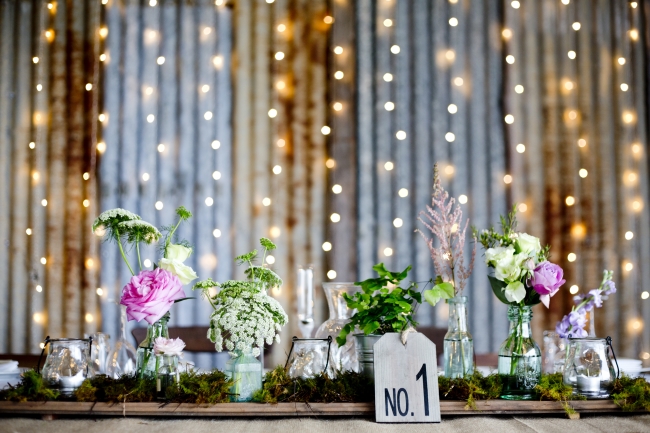 Wedding Secrets Revealed
Biggest splurge: The venue + accommodation 
Best bargain: My wedding shoes for $15 and the boys belts for $3 from Kmart.
Bridal gown: Isobelle dress from Anna Campbell. Bought at the Babushka Ballerina in Brisbane
Accessories: Garter made with material from my moms wedding dress 27 years ago. Veil made by Marilyn Crystelle and she tailored my dress as well. Forever New clutch
Shoes: Target ballet flats – I threw them out that night, best decision of the day to have comfortable, cheap shoes especially after all the mud!
Bridesmaid dresses: Two Birds in Sydney
Bridesmaids' accessories: their own shoes, Forever New clutches and earrings
Groom's suit and shoes: Roger David
Groomsmens' suits and shoes: Roger David
Rings: Bride's rings were made in South Africa and Groom's ring from Michael Hill Jeweller
DIY: We had a few of our bits and pieces from around the house as decorations, especially for the family wedding photo table and photo booth. We made the menus and seating plan ourselves, and bought palms and ferns for greenery along the tables and around the reception. 
Number of guests: 85
Wedding budget: $36,000
A-list Vendors
Photographer: Life and Love Photography
Florist: Willow Bud
Caterer: Yandina Station
Makeup Artist: Gorgeous Makeup and Beauty
Hair Stylist: Coastal Style Mobile Hairdressing
Decorators: Splash Events
Wedding Night Accommodation: Yandina Station Cottages
Transport:  Noosa Hinterland Tours
Bombonnieres: Donation to the Leukaemia Foundation in memory of a dear friend / Videographer: Turbo Productions / Entertainment: Livi Robins / Photo booth: When Elephant Met Zebra / Stationery Supplier: Inviting Invitations / Dance instruction: Wish Dance in Maroochydore / Gift registry: Wishing Well towards our honeymoon / Celebrant: Jarrad Bayliss