Real Wedding: Maddie + Sam at Flaxton Gardens
24th February 2015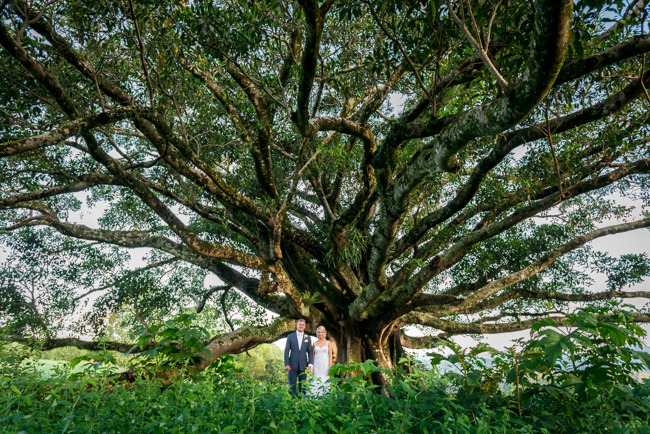 Brisbane couple, Madeleine and Sam, carefully chose Sunshine Coast hinterland wedding venue, Flaxton Gardens, for the spot to say their vows and celebrate their holy matrimony with 80 of their closest family and friends. 
A huge part of the appeal of have a destination wedding – albeit a fairly close destination wedding – was to revel in the planning process with weekend wedding planning mini-breaks in the 12 months leading up to the big day. Looking at venues and meeting suppliers was shuffled in-between soaking up the sun and cafe hangs at Cotton Tree. I can't say I blame them, Cotton Tree is one of my fave local spots, too. 
Their wedding turned out absolutely beautifully. You can certainly tell all the little details were planned with love. Matt Rowe Photography was there to capture all the special moments.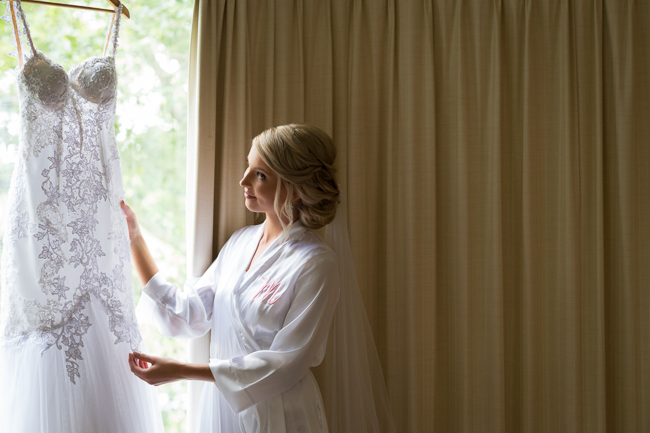 "Once we had our theme, the next most important thing was our florist, bridal gown, hair and makeup."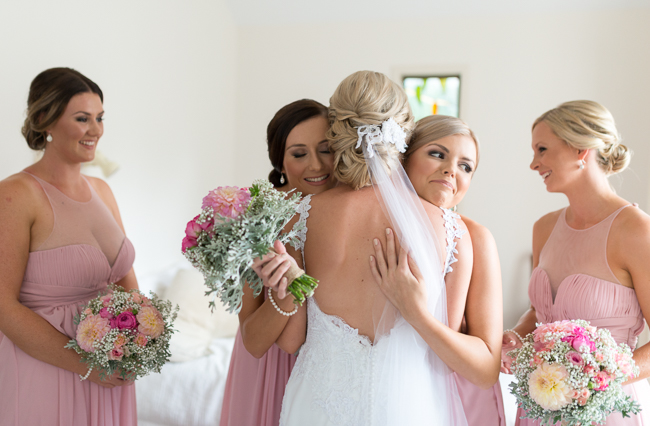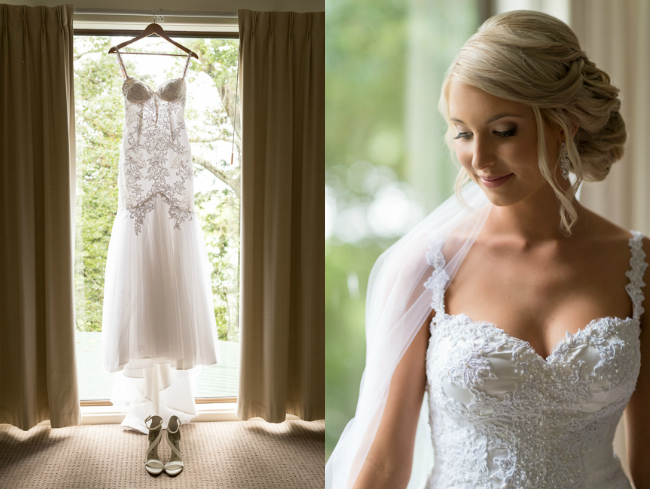 "Being positive in all things you do really helped for stress free organising, and a stress free day!"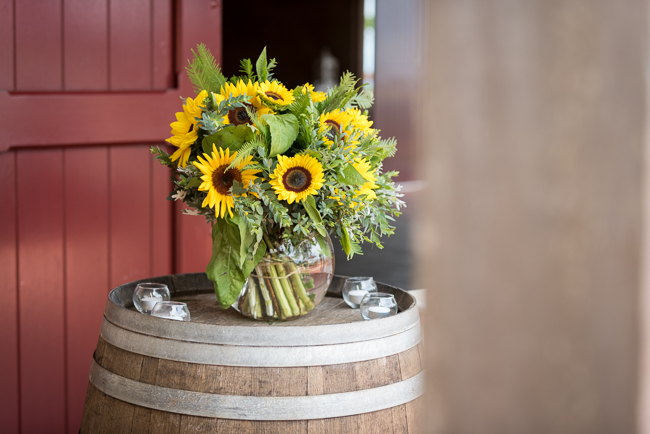 "We added the special touch of a vase of sunflowers to represent Sam's Pa, who loved to grow sunflowers – it was very special for him and his family."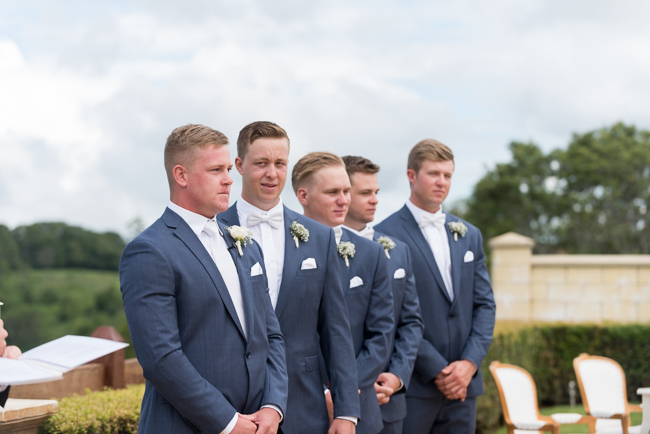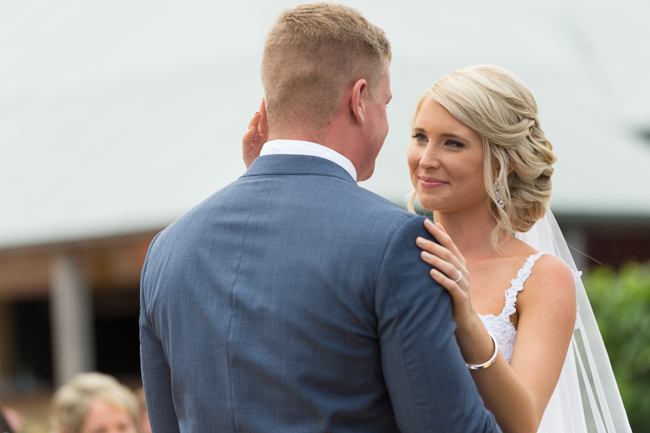 "People say the wedding day itself fly's by – that is definitely true! We found ourselves just standing back for a few moments throughout the day, to reflect on everything around us, and enjoy every second! It is definitely an amazing chapter in people's lives, one we will never forget!"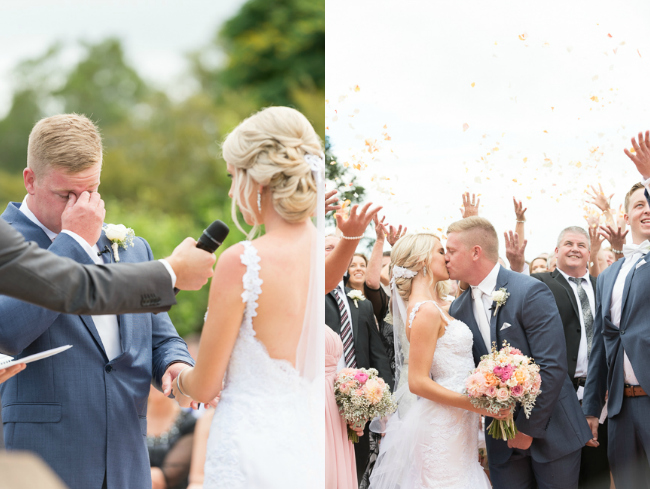 "The planning stage brought so much joy and excitement. Travelling up to the Sunshine Coast, meeting with suppliers, and gathering ideas – we would camp at Cotton Tree and make a weekend of it!"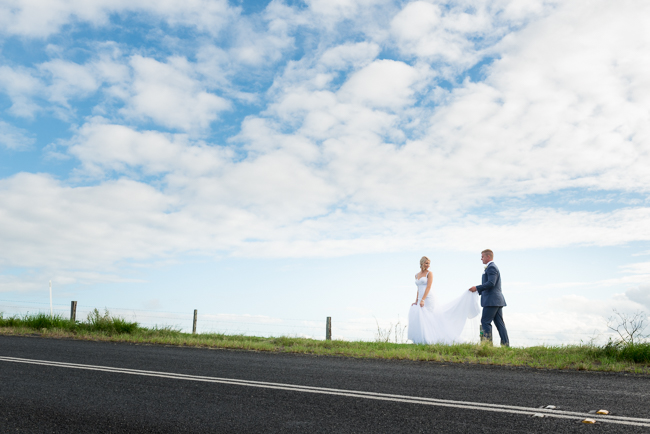 "After booking at Flaxton Gardens, we fell in love with a simple rustic theme."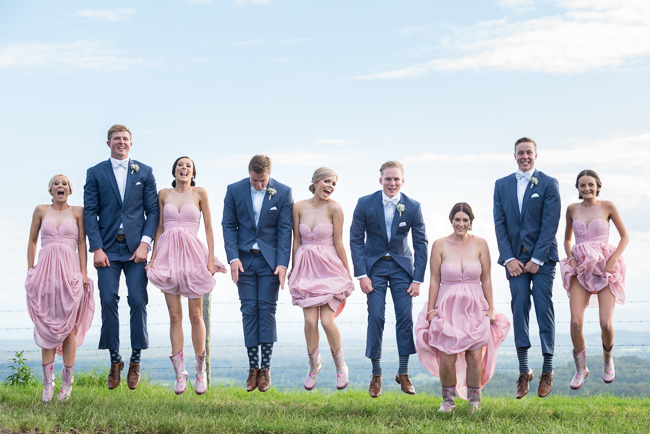 "Photography was the first priority after booking our venue. Flaxton Gardens served tempura prawns and gnocchi for entrée, chicken and beef for main, and wedding cake for dessert."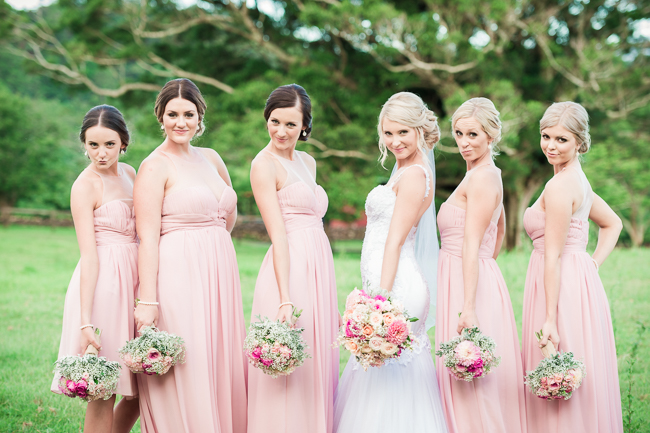 Wedding Secrets 
Biggest splurge: "More like who was the most spoilt? The Bridesmaids had three different pairs of shoes! Rain, Hail or Shine basically!"
Best bargain: "The Groomsmen's belts – $5 from Kmart!"
Bridal gown: Judy Copley Bridal
Accessories: Judy Copley Bridal veil; hair clip, The Silver Shop
Shoes: Myer & Bett's For Her
Bridesmaid dresses: When Freddie Met Lilly
Bridesmaids' accessories: Toowoomba Pearl's
Groom's and groomsmens' suit and shoes: When Freddie Met Lilly & YD
Rings: Michael Hill
Number of guests: 80
A-List Vendors
Photographer: Matt Rowe Photography
Florist: Ginger Lily & Rose Floral Studio
Caterer: Flaxton Gardens
Makeup Artist: Natalie Hunter Makeup Artist
Hair Stylist: Evalyn Parsons Hair
Entertainment: Cut a Rug DJ
Wedding Night Accommodation: Flaxton Gardens
Videographer: Luke Bickley / Cake: Bespoke Cake's by Anna / Bombonieres: Personalised Favours / Transport: Oakcorp Limousines / Stationery Supplier: Sarah Alison Boutique Stationary / Gift registry: Myer / Officiary: Pastor Peter Millican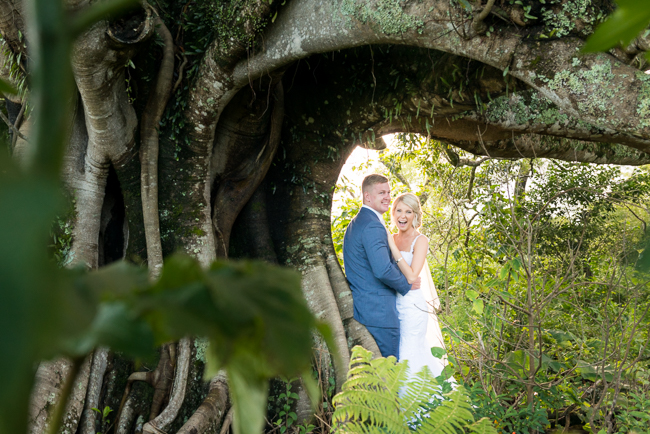 Do yourself a favour, lovely Sunshine Coast brides, and take a peek at the rest of Maddie and Sam's wedding album.