Real Wedding: Tenielle & Mick at Noosa Waterfront
15th September 2014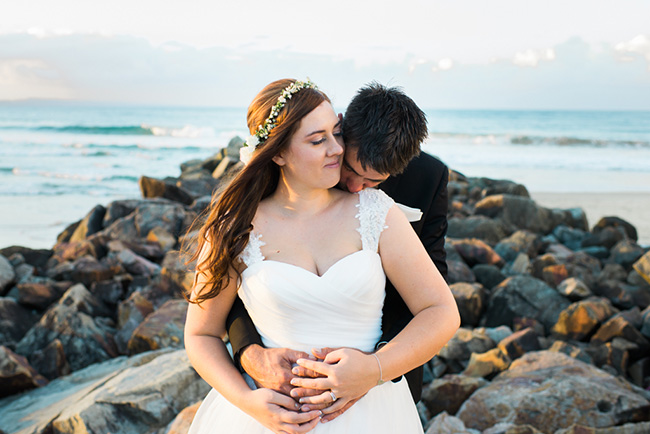 Two and a half years ago, Tenielle attended a friend's wedding. Seated next to her was the bride's brother. At the end of the night, Tenielle caught the bouqet… And now she's married to her table buddy! 
Tenielle and Mick married on a typical Noosa day – perfect – at the always beautiful Hidden Grove. They followed up their wedding ceremony with beach photos nearby and a waterfont fine dining restaurant reception at Noosa Waterfront Restaurant & Bar, which is fast becoming one of Noosa's most popular wedding venues.
Glen and Fiona Photographers were there to capture every magical moment.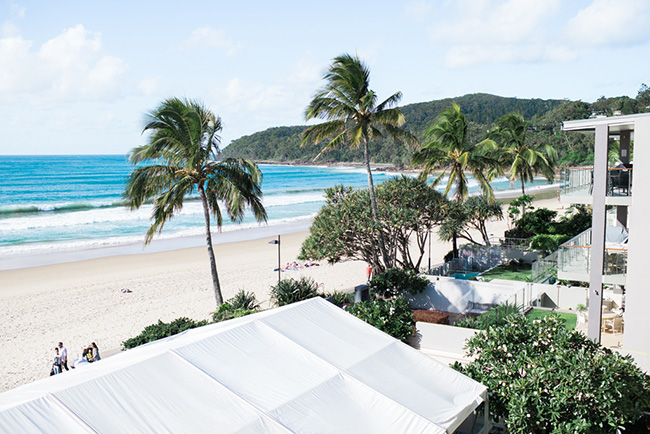 "The most important thing to us when planning our wedding was using high quality suppliers and creating a fun mini holiday style wedding ."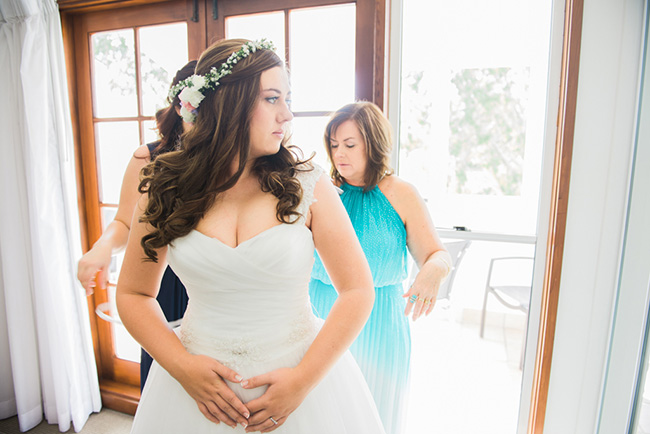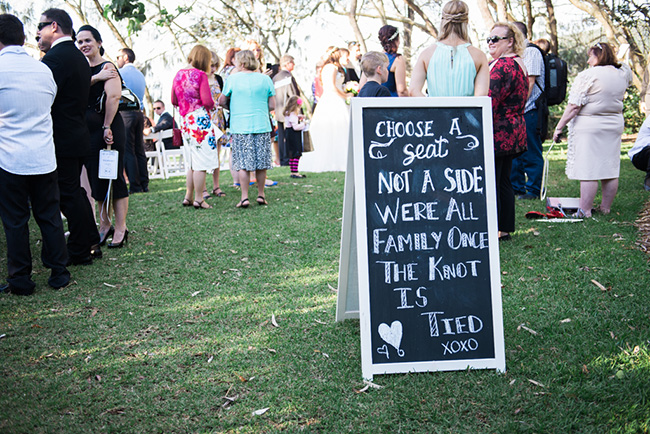 "The best thing about our wedding day was feeling surrounded and overwhelmed by the love and support of my husband and all of our family and guests. It's very moving to have everyone there to celebrate your love."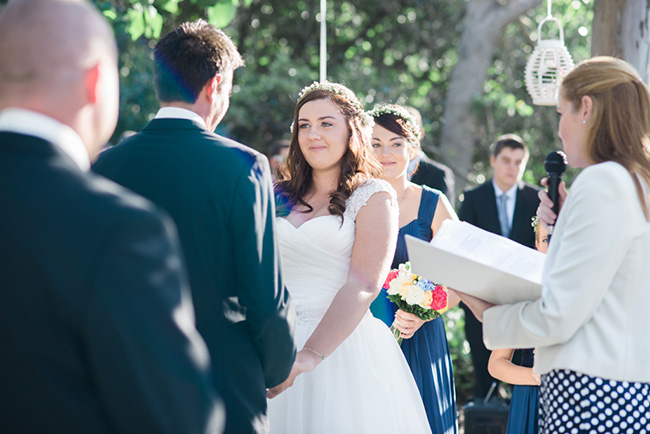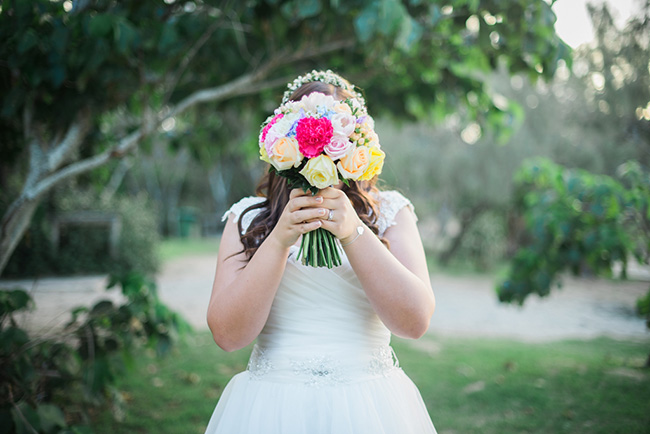 "We met at a work friends wedding, Michael is her brother and she sat us together for the reception and at the end of the night I caught the bouquet."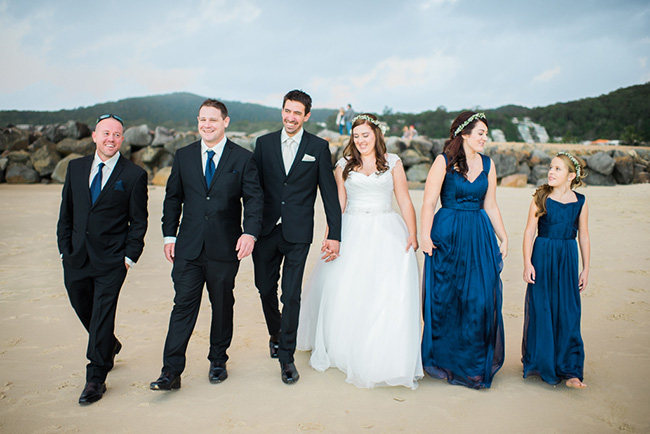 "My sister Elise and my step daughter Lily were my bridesmaids, Michaels two closest friends Ricky and Owen were his groomsmen."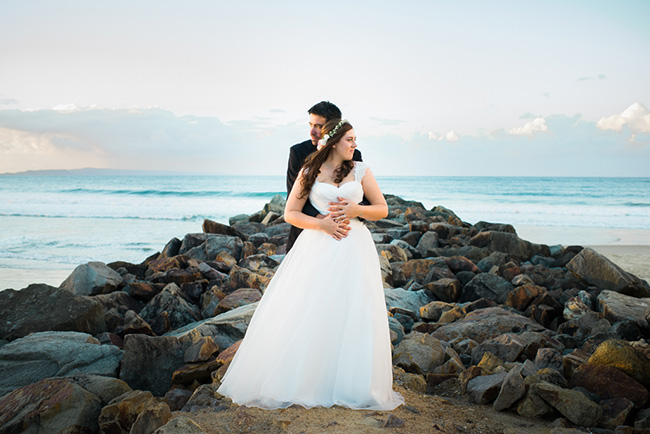 Wedding Secrets
Biggest splurge: The reception
Best bargain: My wedding dress
Bridal gown: Exquisite Bridal wear, with custom made sleeves and belt by a private dressmaker $550 for the dress and $200 for the alterations
Accessories: Flower crown from Twig and Blossom and Tiffany Bracelet (gift from parents on the day)
Shoes: Blue suede shoes from Rivers $20
Bridesmaid dresses: Yasmine dress in Navy from Sentani in Fortitiude Valley $320
Bridesmaids' accessories: Pearl sandles from famous footwear
Groom's and groomsmens' suit and shoes: Hired from Sugar and Spice Chermside $180 – Shoes Hush Puppy from DFO $80
Rings: Michael Hill Jewellers 
DIY: We made clay heart place cards which we hand stamped everyone's names into, they doubled as a gift for people to take home and use as chritsmas tree ornaments.
Number of guests: 80
Wedding budget: $23,000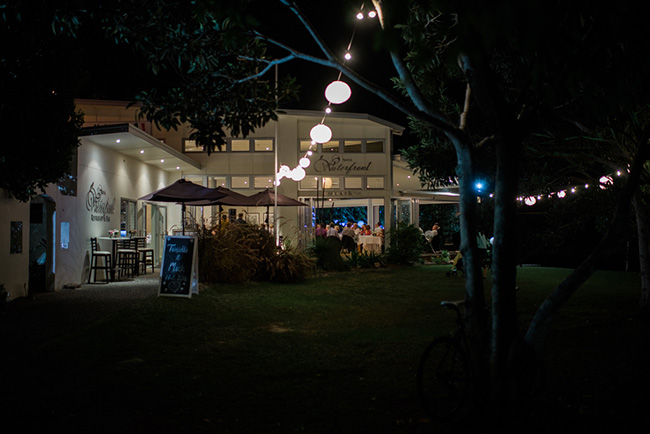 A-List Vendors
Photographer: Glen and Fiona Photographers
Florist: Twig and Blossom
Venue & Catering: Noosa Waterfront Restaurant & Bar
Cake: Mumma Bee  / Bombonnieres: Soupcan Stubby coolers / Makeup Artist: Terri Mason / Hair Stylist: Danielle from Studio 67  / Decorators: First Class Functions / Entertainment: The Treby Trio / Stationery Supplier: Vista Print and Minted / Celebrant: Claire Julicher / Wedding Night Accommodation: Tingirana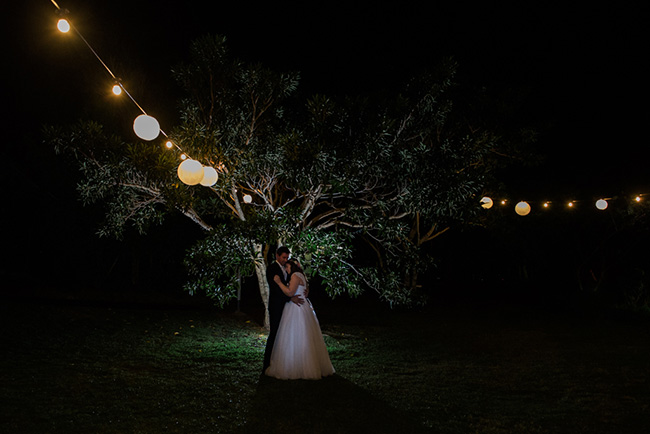 See all the pretty pictures in Tenielle & Mick's full wedding album.