Real Wedding: Tenille & Marc in Maleny
1st March 2015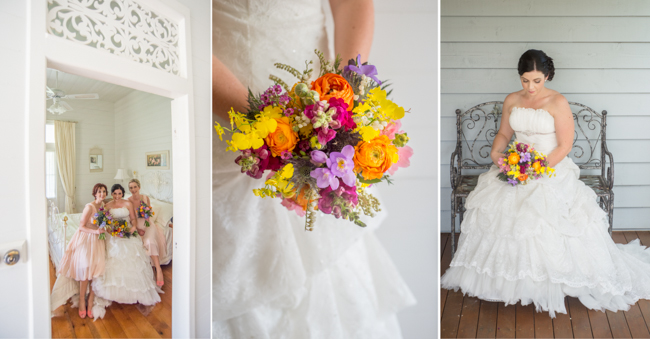 On Tenille and Mark's Maleny wedding day they had been together just beyond 10 years! Their stunning DIY farm stay wedding was meticulously planned by the bride, who loves a good bargain hunt, something she picked up from her mother. Always on the hunt for craft items at a good price, Tenille gathered enough to host many a crafternoon in the lead up to her wedding! 
In addition to her own DIY details, Tenille hired Jo from Coast to Country Weddings and Events to finalise the styling and to coordinate the day. A real treat that had Tenille feeling like she was on a movie set on her wedding day morning, as she watched the expert team commence set up. 
The gorgeous day was captured by the talented Nicky Stone Photographer. Tenille and Marc's full wedding album can be viewed here. 
////
The Happy Couple 
I believe what makes us work is that we both support one another's passions and interests. We are both different people with different hobbies/interests and because of this we are always teaching each other new and exciting things. Marc says that what makes us work is patience – we are very patient with one another. Our motto is 'the small things', we appreciate the little things that each other do for one another and are always doing small things like going for picnics with our dog on the beach or going camping – we like to keep things simple.
Family Affair
Family is the most important thing in our lives. With Marc's family and my brother and his family coming from Melbourne we wanted a location where we could all stay together before and after the wedding. I didn't want a wedding were the ceremony was at a separate location to the reception, I wanted to be able to do everything in the one location so that it was stress free for us and our families. Many family and friends have young children and we wanted a fun location for kids where they could run and enjoy the day too.
A Lunchtime Reception 
I loved the idea of having a late long table lunch so wanted a venue where guests who eat canapés after the ceremony and then enjoy a banquet style lunch in the afternoon. I have always loved the outdoors, farms and gardens so Mango Hill Farm was the perfect location – I couldn't have imagined getting married anywhere else.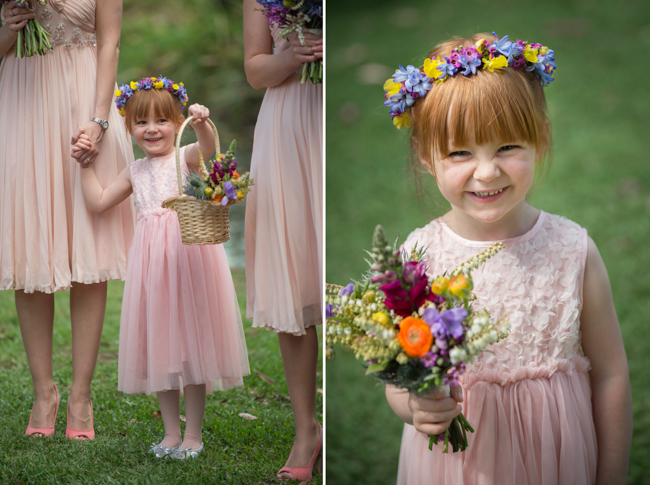 Bridal Party Honour
We purchased the bridal parties clothes as our gift – I didn't want being a bridesmaid or groomsman to be an expense for our family and friends.
Wedding Coordinator Bliss
I absolutely loved planning the wedding but didn't want the stress of organising all the set up and pack up of tables/chairs/glassware/decorations/fairy lights on the day. I decided it would be best to leave that to the experts and Jo from Coast to Country Weddings did an amazing job. I felt like I was on the set of a movie on the day of the wedding watching Jo and her team transform the garden into my perfect garden party.
Gratitide
Two of my friends were amazing and helped me throughout the planning stages and I couldn't have done it without them – I asked the florist to make me two extra corsages so they could be given to them when they arrived at the wedding to wear during the ceremony as a sign of how much I appreciated their help and support.
Peaceful Morning 
It was so relaxing in the morning, I had breakfast with my aunty under the jacaranda, my cousin was doing yoga on the veranda and the children were exploring the farm.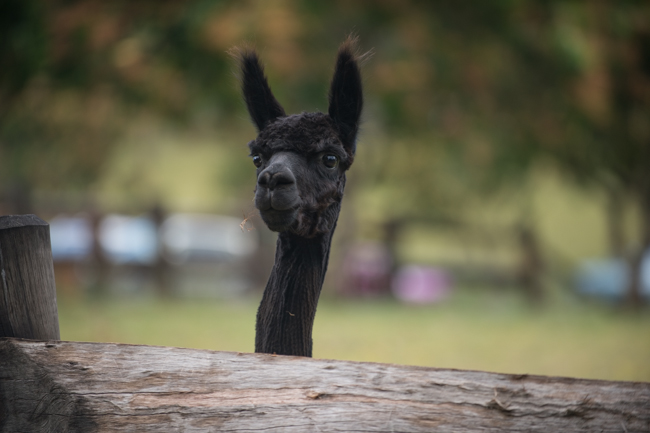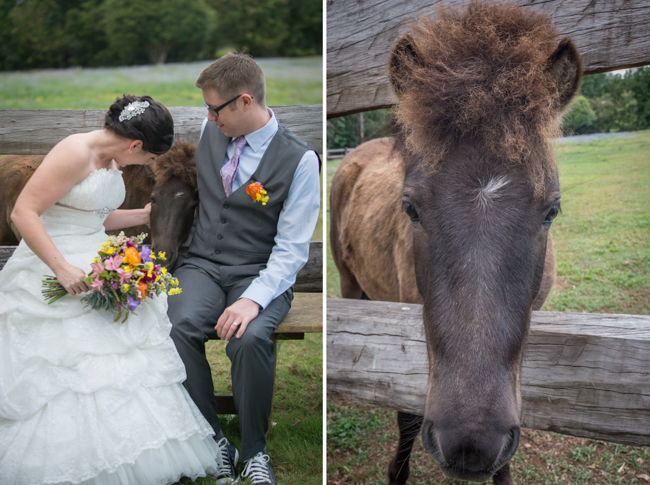 Wedding Secrets Revealed
Biggest splurge: Hiring a wedding coordinator. 
Best money-saver: BYO alcohol and bargain hunting for craft items.
Bridal gown: Jasmine Couture Dress from Exquisite Bridal Wear, Kippa Ring ($900)
Accessories: I borrowed my mums earings, my hair clip ($60) was from a little shop in the Myer Centre (I can't remember the name)
Shoes: Joanne Mercer (Brides $60, Bridesmaids $30)
Bridesmaid dresses: Alannah Hill ($100)
Bridesmaids' accessories: Own earrings
Groom's and groomsmens' suits and shoes: Connor pants ($50) & vest ($50), Flinders Lane shirts ($50), and black leather converse ($90) Paisley ties ($30)
Rings: Michael Hill Jewellers
DIY: Wedding Invitations, Hessian bunting, Hessian plant holders for Bombonnieres, Hessian jar toppers for Bombonnieres,  Lace trimmings around vases and candle holders, Farm signs, Seating chart, Place settings, Menu, Order of Service, Kids packs
Number of Guests: 60
A-List Vendors
Photographer: Nicky Stone Photographer
Styling and Wedding Coordination: Coast to Country Weddings and Events
Makeup: KJ Artistry
Celebrant: Jacqui Clarke
Florist: Aphrodite's Garden / Catering: Catering by Delicious / Cake: With Sugar On Top / Bombonnieres: Hermitage Fine Food and Go Green Nursery / Entertainment: Andrew Veivers / Venue and Wedding Night Accommodation: Mango Hill Farm