Simple Elegance in the Hinterland
11th June 2014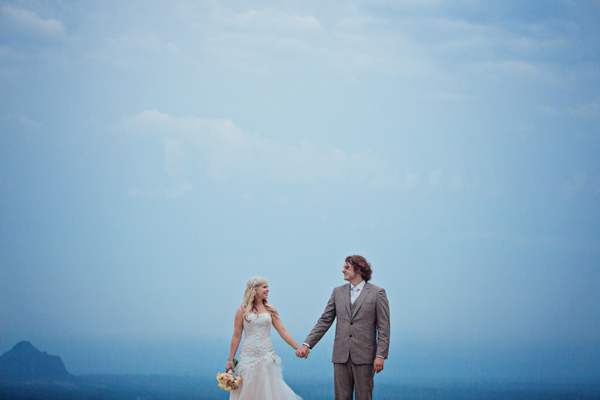 Shelly and Elmsly are a gorgeous young couple, who were recently married at one of the Sunshine Coast hinterland's premium wedding venues, Flaxton Gardens. They kicked off their wedding planning simply by ensuring their dream wedding photographer, Emma Nayler Photographer, was available, and say everything fell into place from there.
Easy-going and carefree, this cute couple's only theme concept was simple and elegant. They absolutely acheived this by cleverly choosing some of the hands-down best in the business wedding industry professionals to put together a perfect Sunshine Coast hinterland wedding. Shelly called on the ultimate professionals in floral design, Mondo Floral Designs, so they just couldn't go wrong on their Flaxton wedding day!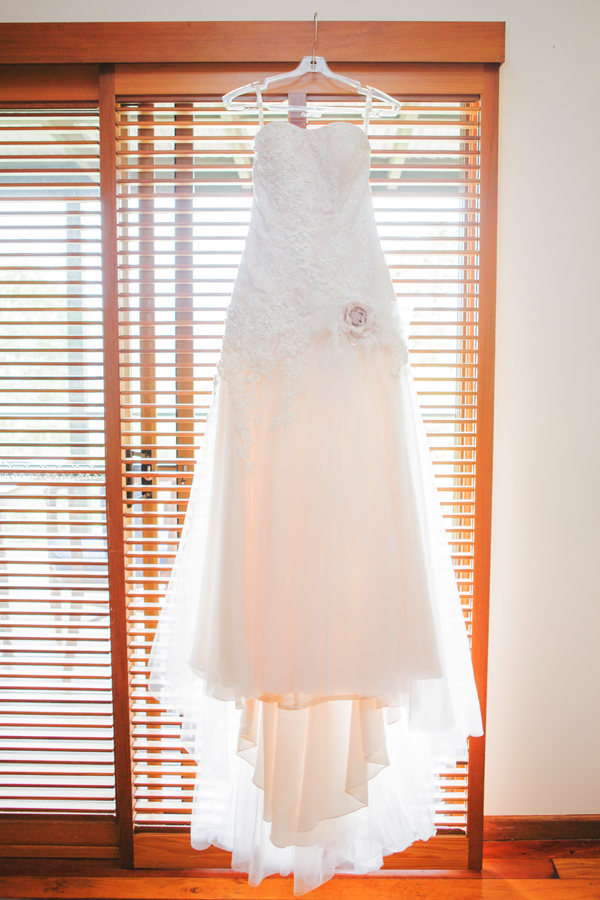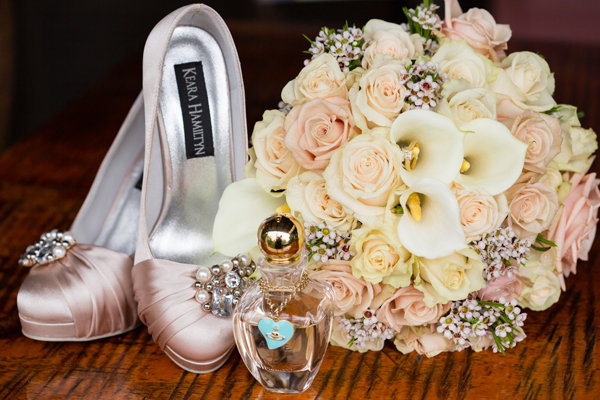 Crazy beautiful bridal bouquet by Sunshine Coast hinterland florist, Mondo Floral Designs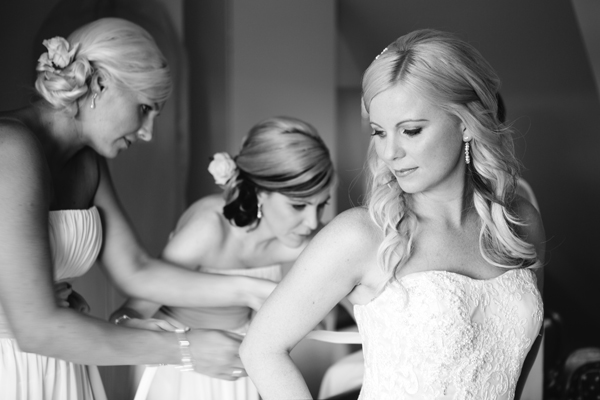 "We didn't have a theme in mind we just wanted our day to be simple and elegant."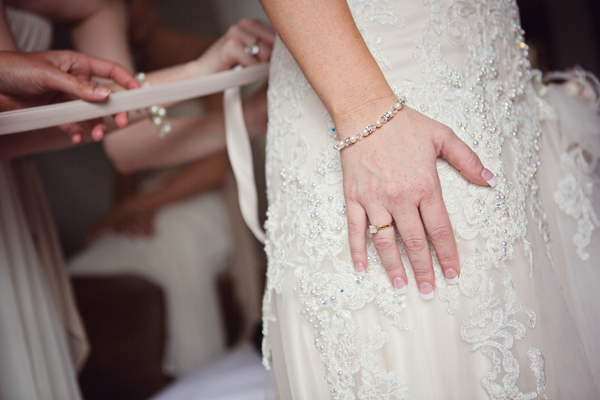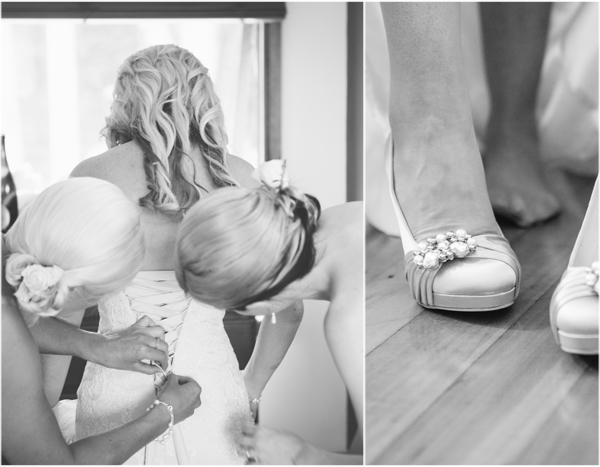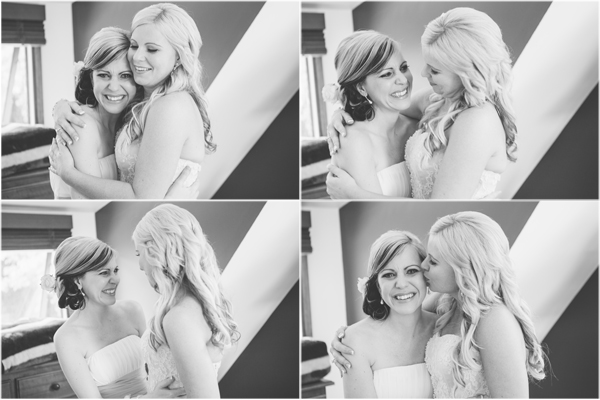 "My sister who was also my maid of honour was amazing she helped me out every step of the way, words can't describe how great she was, it wouldn't have been the day it turned out to be without her I can't thank her enough she was an angel."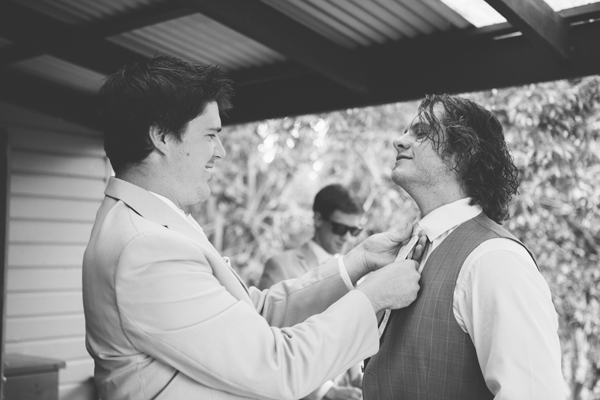 "Apart from Elms having a shaving mishap where he forgot to put the longer length blade on his clippers and shaved his beard off by accident we were pretty lucky nothing went wrong."
"Our wedding was far from traditional so, as our ceremony wasn't until 4:45pm, due to another wedding at the same venue earlier, we decided to have our photos before the ceremony. We still got ready separately, however we were able to have our first look at each other at the house where we were staying. Elms was outside in the garden waiting for me, so being able to share our first look with just the two of us was really special; a moment I will never forget."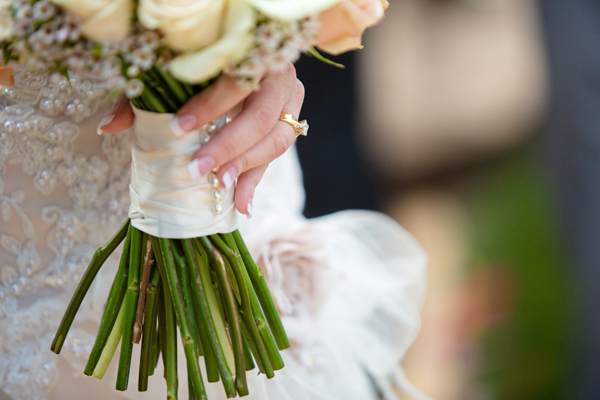 Shelly and Elmsly's Hand-picked Team That Made It All Happen
Photographer: Emma Nayler Photographer
Florist: Mondo Floral Designs
Venue and Caterer: Flaxton Gardens
Cake: Sweet Creations / Bombonnieres: Pink Frosting / Transport: 1969 Black Ford Mustang / Makeup Artist: Powder Me Makeup / Hair Stylist: Dot and Birdie Hair Beauty Bridal / Celebrant: Barbara Burt Civil Marriage Celebrant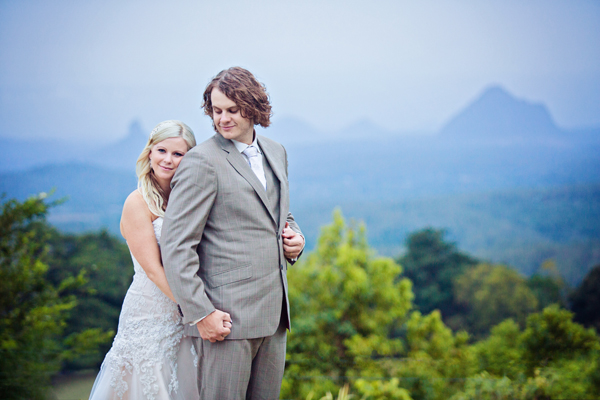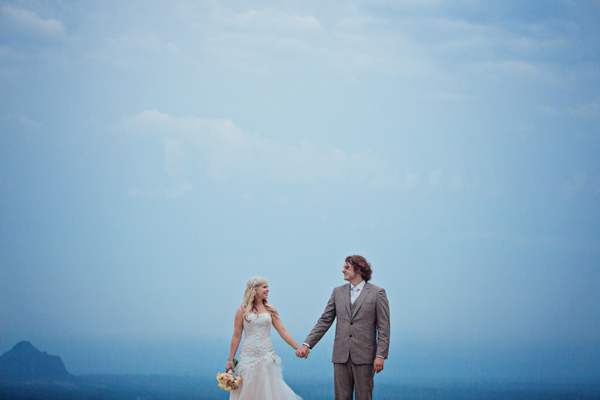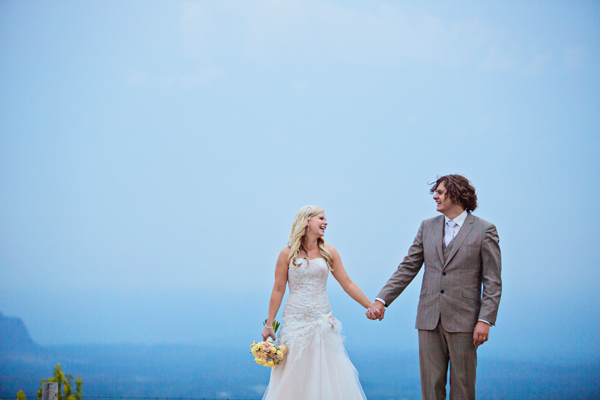 "Elms and I were so relaxed throughout the whole planning we had little preferences when it came to the wedding the one thing I wanted that I wasn't compromising on was Emma Nayler Photographer I had seen her work and the incredible and unique photos she had taken with other weddings and always said before we even got engaged that no matter what, I wanted Emma so she was the first person I got in contact with, I found out what dates she was available and planned our wedding date from there."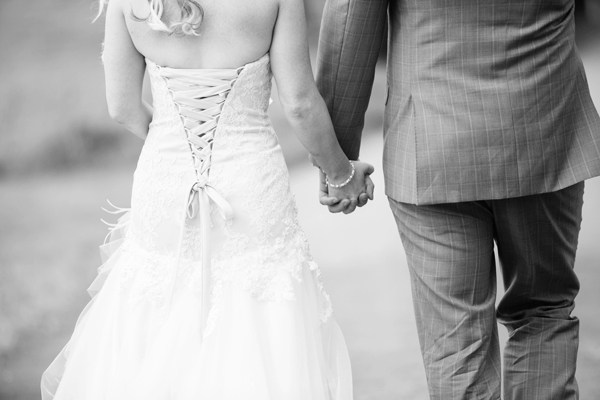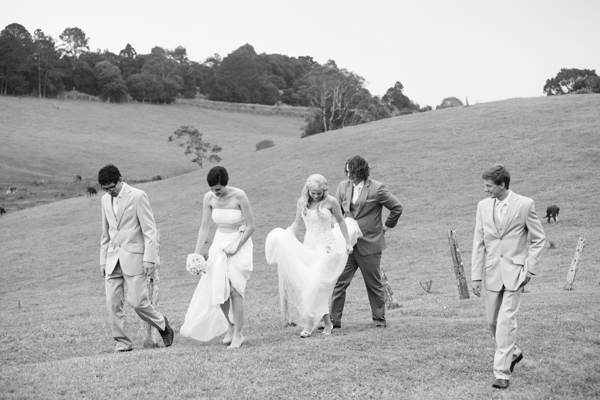 "We went to various locations between Flaxton and Maleny, Emma took us to the most amazing spots with incredible views our photos were brilliant and the location was perfect."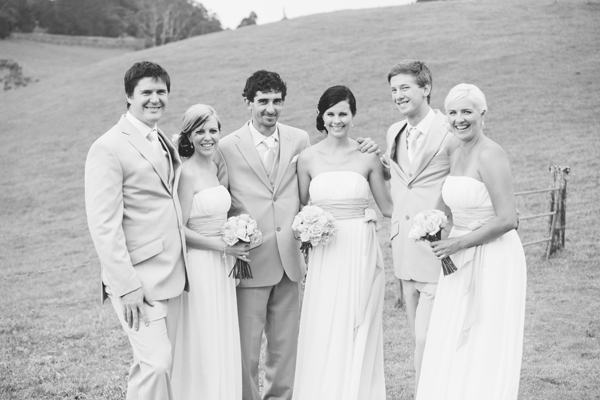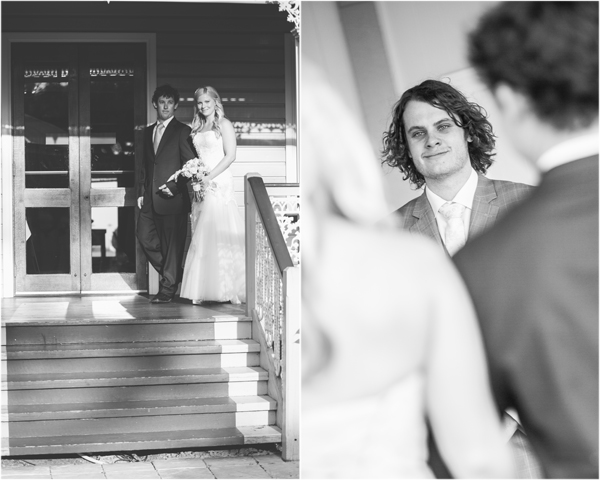 "I was so blessed my cousin who I am really close to was originally unable to make it to the wedding as he had just moved out to Mount Isa for work commitments, however he ended up surprising me last minute and flew home especially for the day, and walked me down the aisle, which meant the world to me."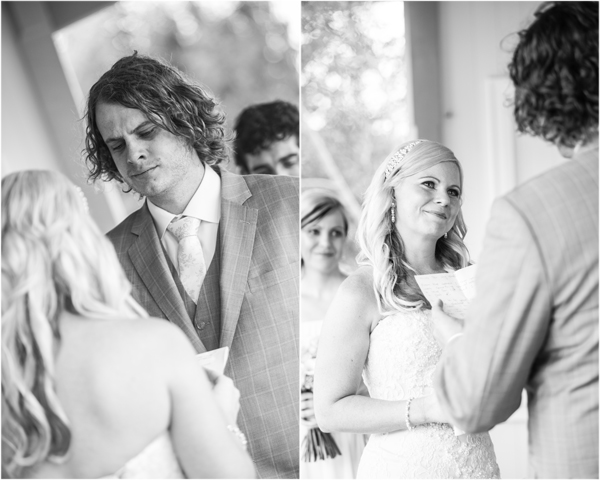 "The most special part of the day was our wedding vows, we wrote our own personal vows to each other, we didn't share them with anyone or each other until the day. The vows Elms wrote to me were nothing short of amazing I couldn't help but cry they were perfect. Words can't describe how special that moment was it was just Elms and I for that very instant I forgot anyone else was there."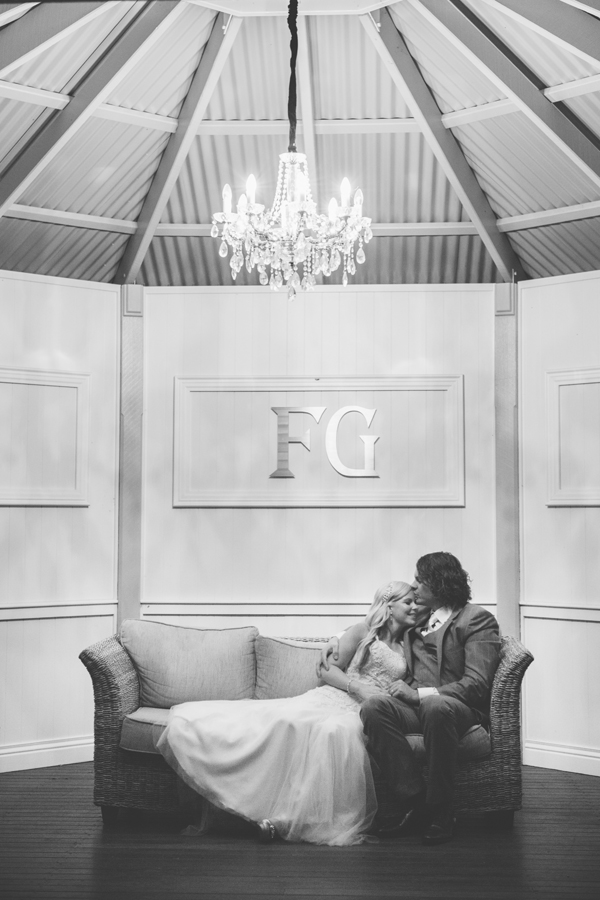 "Deciding to go through Flaxton Gardens was the best decision we made, owner manager, Georgina, was amazing and made our day and the time leading up to our wedding absolutely stress free, she went out of her way to make sure our day was perfect and did and thought of everything, We've never seen service like what we experienced at Flaxton Gardens we can't thank them enough."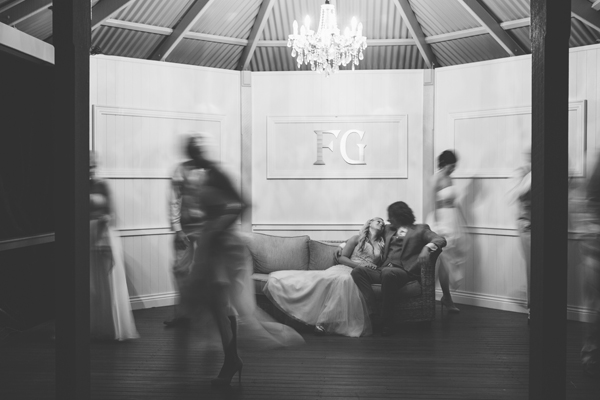 Wedding Secrets Revealed
Biggest splurge: Elms's suit, with him being so tall it made it really hard to get a suit that fitted him properly plus he also wanted a brown one which was impossible to find so he got a tailor made suit from Wil Valor in Milton, Brisbane. We would absolutely recommend them to anyone as it turned out better than we could've imagined and the service they provided was above and beyond; it was well worth the money even if it did cost close to the same amount as my dress!
Best money saver: We organized a playlist on our ipod for the reception that ran through the PA system.
Bridal gown: Brides Design by Wendy Sullivan called Tamara it was champagne in colour which I loved as it was unique. Price was $2800
Accessories: Earings and bracelet were custom made by Bliss Design and my hair clip was also came from Bliss Design
Shoes: Keara Hamilton
Bridesmaid dresses: Hills in Hollywood, $340 each
Bridesmaids' accessories: Pearl drop earings & pearl bracelet
Groom's suit and shoes: Tailor-made light brown suit with a champagne tarten through it. From Wil Valor in Milton, Brisbane ($2,200)
Groomsmens' suits and shoes: Suits and Shoes from Spurling Bridal (Hired for $208 each suit)
Rings: Hogan's Family Jewellers
DIY: We did our own invitations, bomboniere gifts and table place seating chart. 
Number of guests: 58
Wedding budget: $20,000