UK Couple Married at Yandina Station
28th April 2013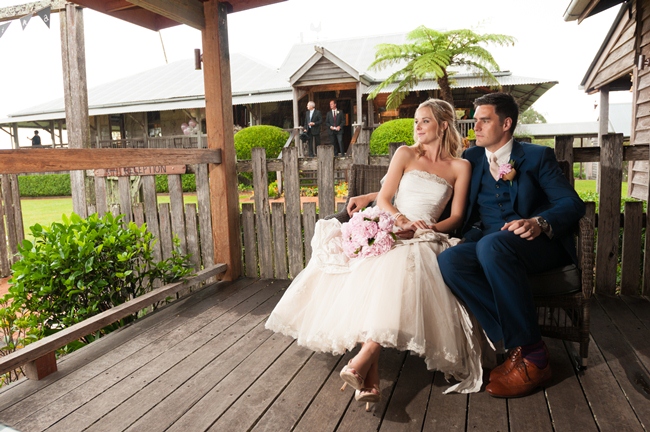 Dan and Melika travelled all the way from London to have their wedding day in Queensland, Australia… in the rain! Who would believe it! However, they never let it dampen their day for a moment, even saying the rain added a certain touch of magic to their special day. 
Wanting to give their international guests a unique wedding to remember, they chose cattle station wedding venue, Yandina Station to hold their beautiful wedding for 101 guests. Yandina Station is beautifully maintained with luxury cottage accommodation, but also has a rad rustic old barn to hold wedding receptions in. This really gave their UK guests an Australian feel to the day, which was really special to Dan and Melika. 
You may actually recognise this good-looking couple, as we published their cute hinterland engagement shoot with Sunshine Coast wedding photographer, Matt Rowe Photography, who is also responsible for the beautiful images below.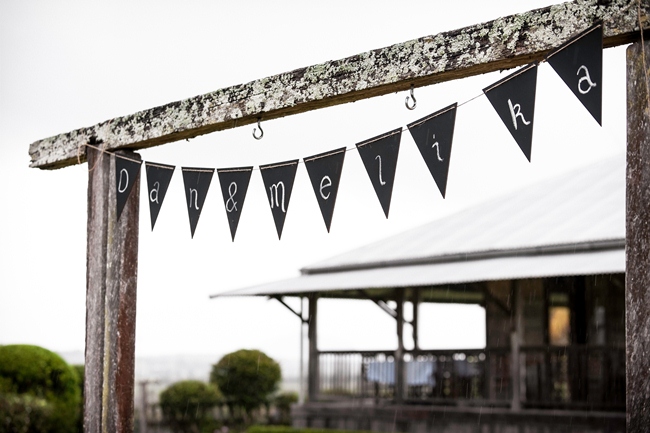 "Finding the perfect reception venue was important to us as we had so many international guests attending and we wanted it to be special; something we'd never forget. So we aimed for a unique venue, as we wanted to stand out as being different as a couple."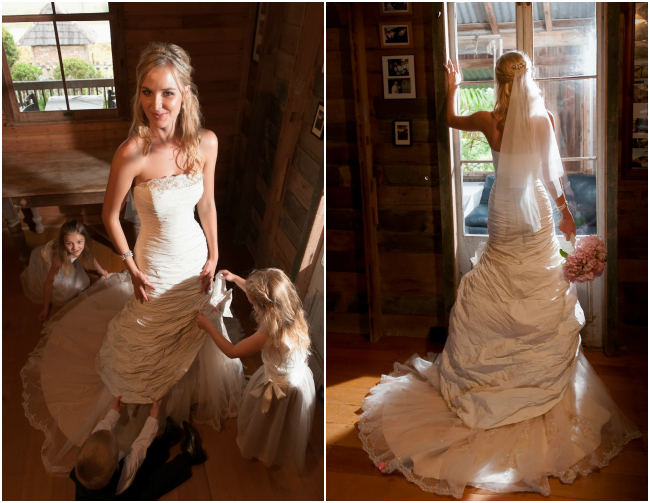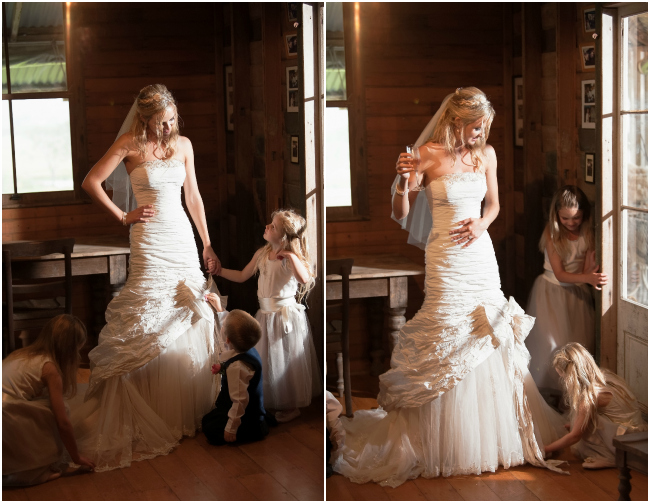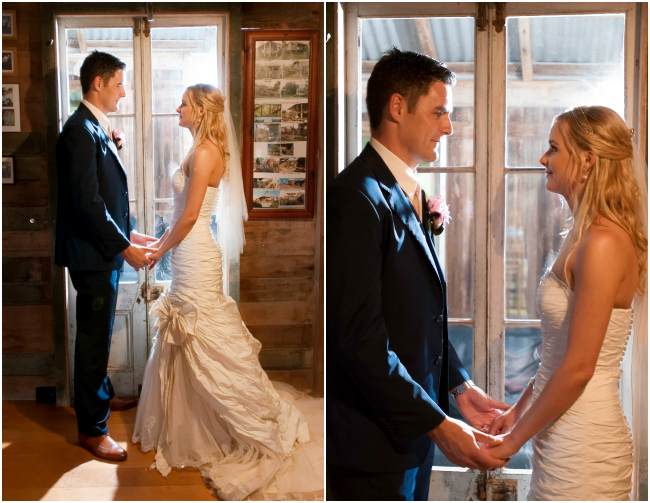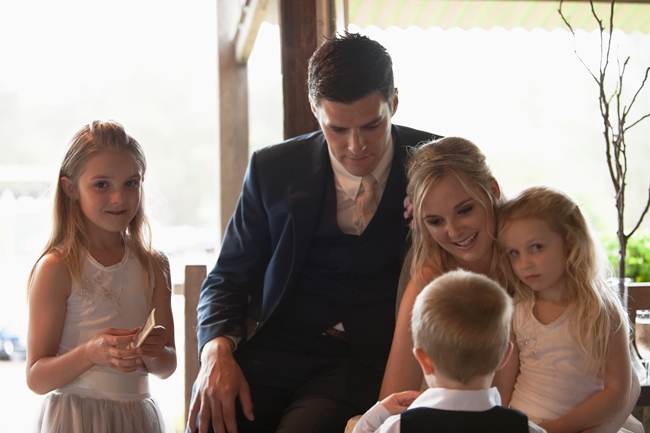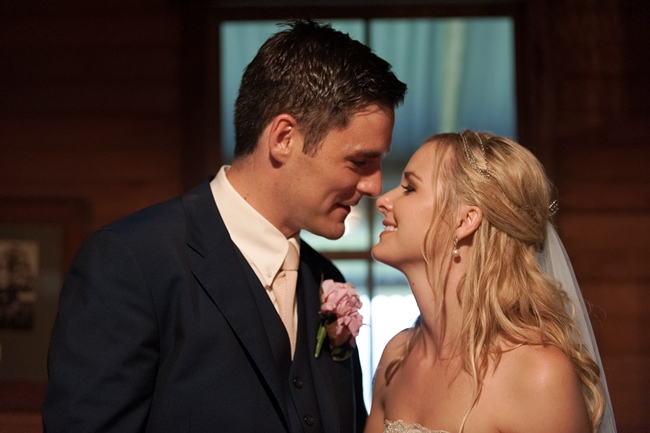 "We met in London, my flat mate liked him so we naturally became friends as we saw each other every few weeks. I left England and we stayed in touch but I never knew he liked me until almost a year after meeting! It tookthree and a half years from meeting, to marriagefor us to finally realise that we couldn't live without each other."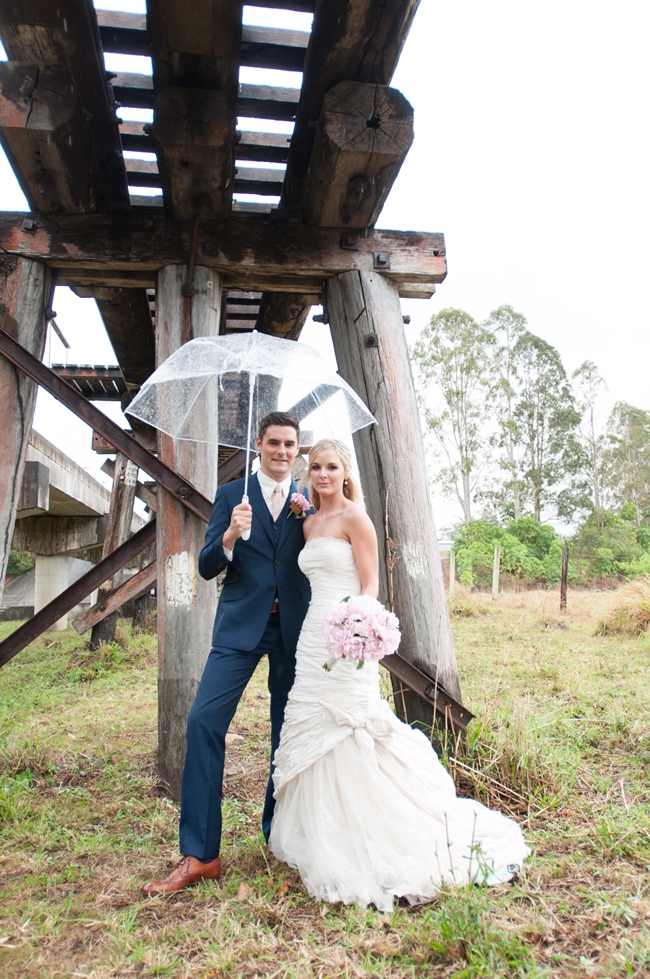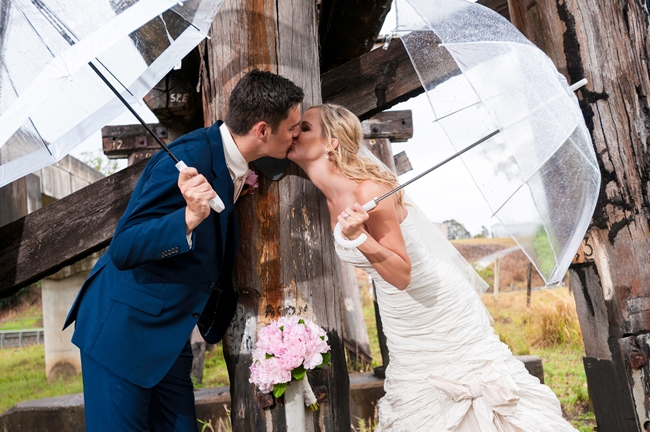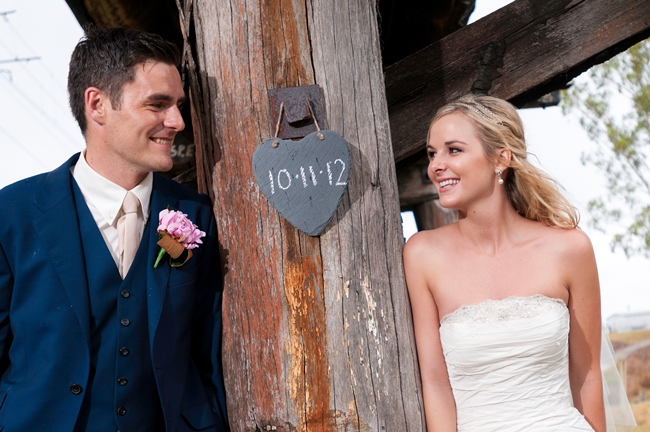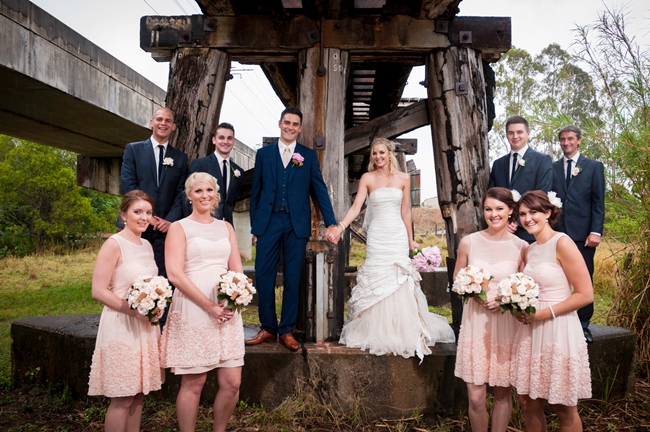 "We both live in the UK so my family and friends played a huge part in getting the basics and some of the majors done, posting invitations, collecting old jars, making decorations, visiting the venue for us!"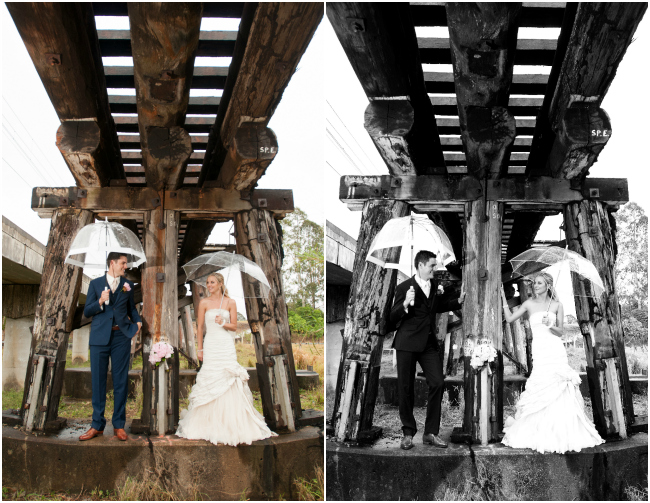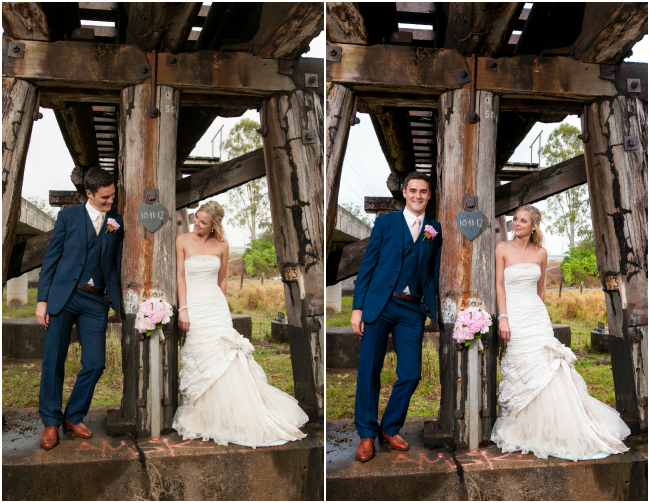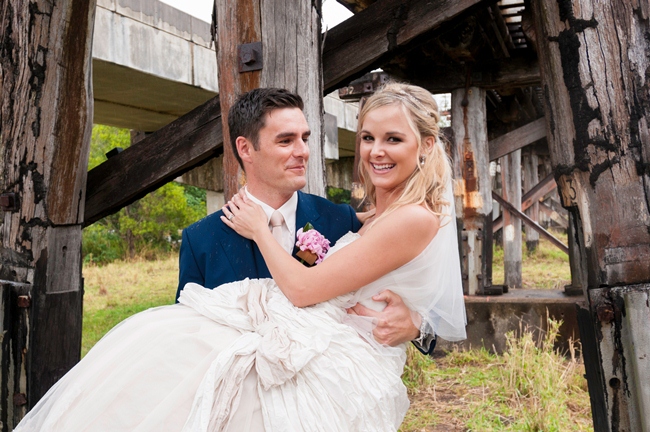 "Being friends for two years, we were able to get to know each other without the complications of a relationship, especially since majority of the time we lived so far apart. Now we just love each other's company and are always having fun together. Our love for travel is also a huge asset and helps when having family spread between two continents."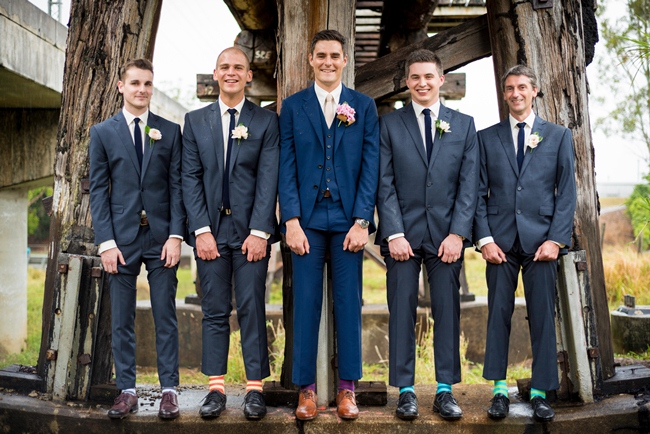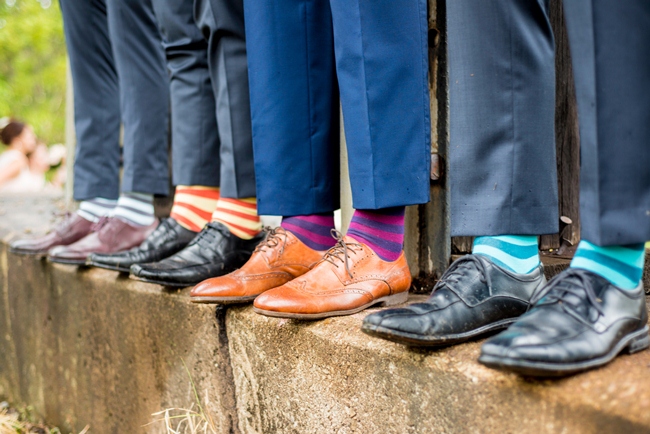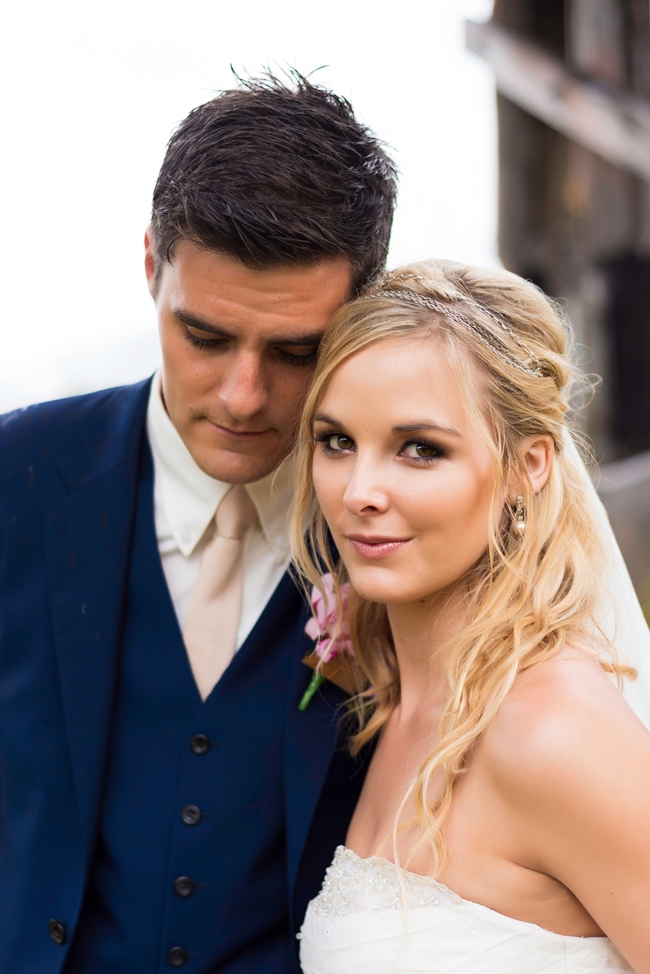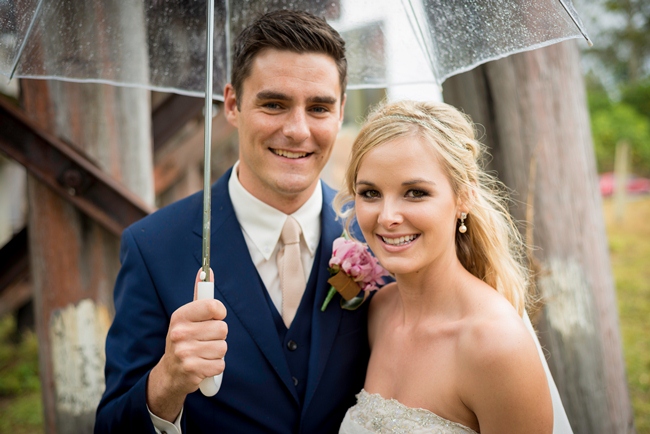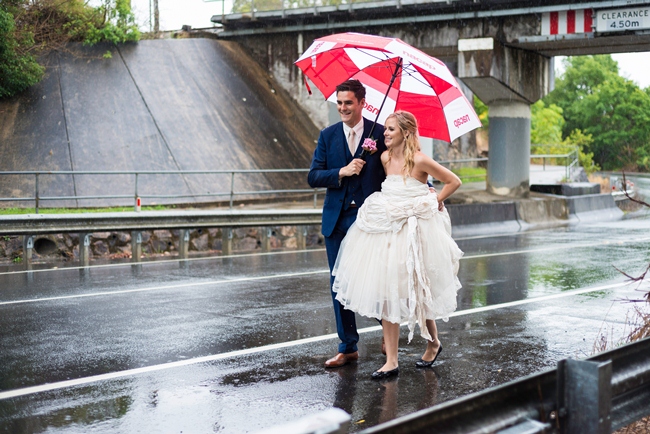 "The rain added a certain magical touch to our wedding day. I didn't have my wellies for our photos on location but thankfully my sister had a spare pair of flats! The wellies did come in handy for trips to the bathroom though and I even entered the reception as the new Mrs Cornelius wearing them"
Wedding Secrets Revealed
Biggest splurge: Flowers
Best bargain: Friends and family collected jars for the centrepieces
Bridal gown: Ian Stuart Bridal – London 'Sancerre' £1400 purchased from Amante Bridal 
Accessories: Single tier raw edge veil by Ivie White , Art Deco pearl earrings and bracelet by Katherine Swaine £100  ; Vintage art deco hair comb purchased from  Amante Bridal (gift £85 – also a one off design).
Shoes: Jimmy Choo – Ebay! £47
Bridesmaid dresses: Pink/apricot dresses by Warehouse – London. We bought them on sale so they worked out to be roughly £70 each
Bridesmaids' accessories: Tulle and diamonte flower hair clip from Lovisa, $12 each. and Thomas Sabo freshwater pearl bracelets £30 each 
Groom's suit and shoes: Navy 3-piece Travel Suit £750 & tan Brogues shoes £120, both Paul Smith
Groomsmens' suits and shoes: Petrol Blue French Connection Suits £175 each and the boys wore their own belts & shoes. 
Bombonieres: We collected English tea cups for each female guest so these were purchased from charity stores across West Sussex, England
DIY: Decorated jars, table floral arrangements, chalk boards, wooden signage, popcorn snack bags, paper pom pom decorations, seating plan, bombonieres, thank you cards
Number of guests: 101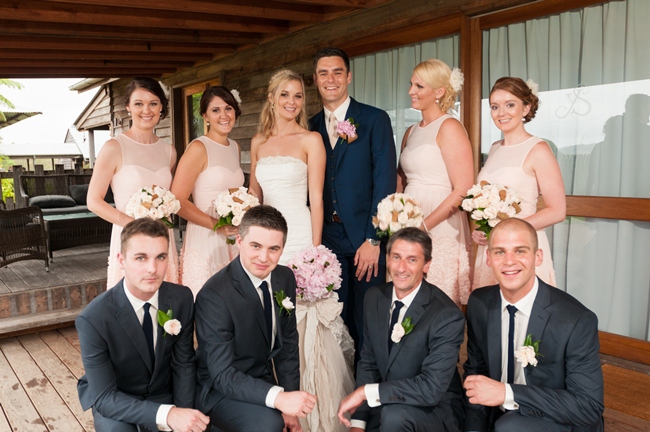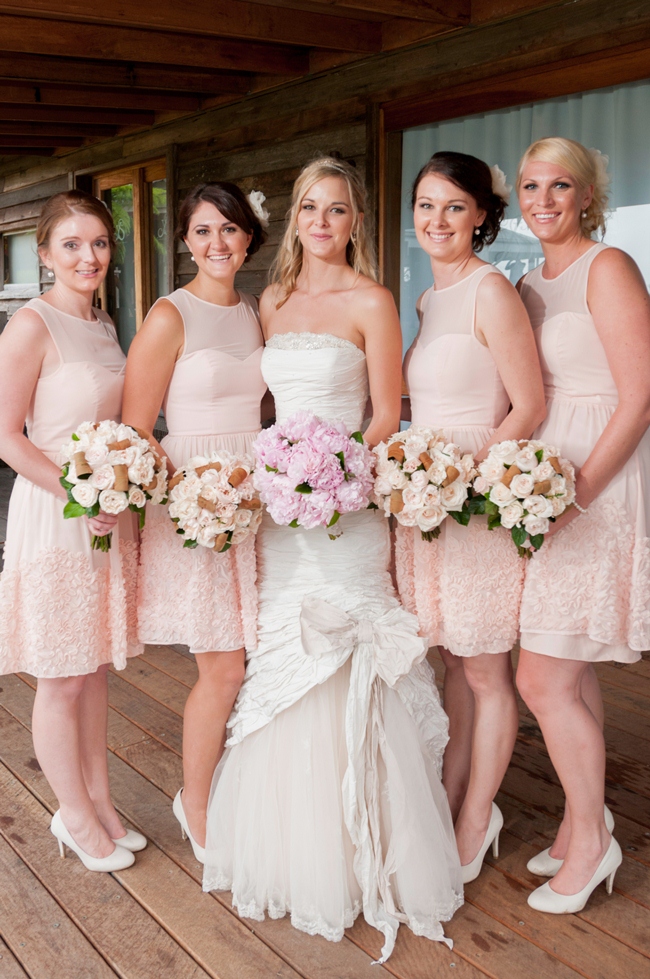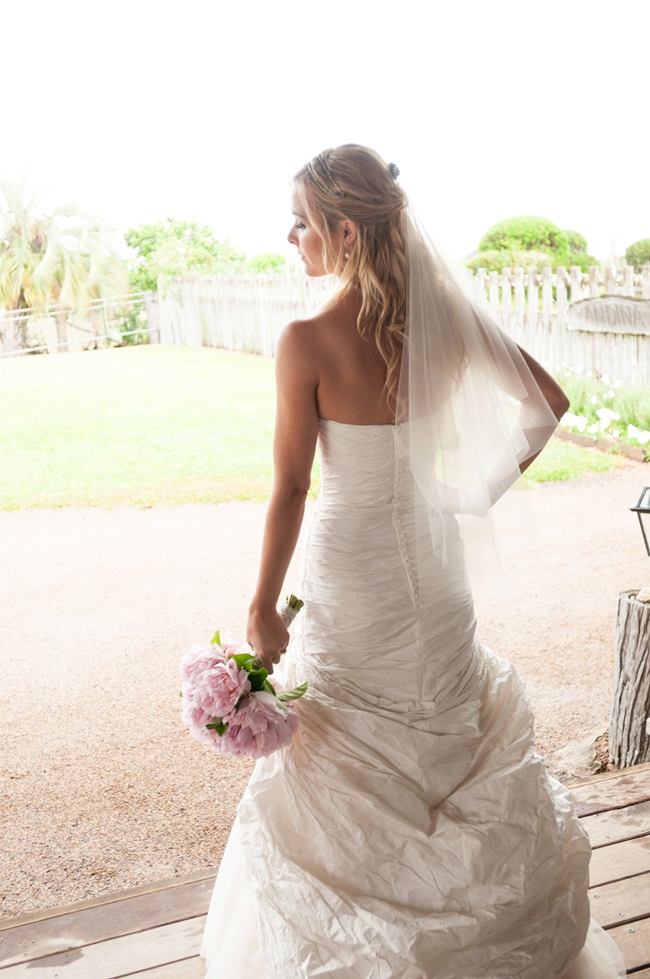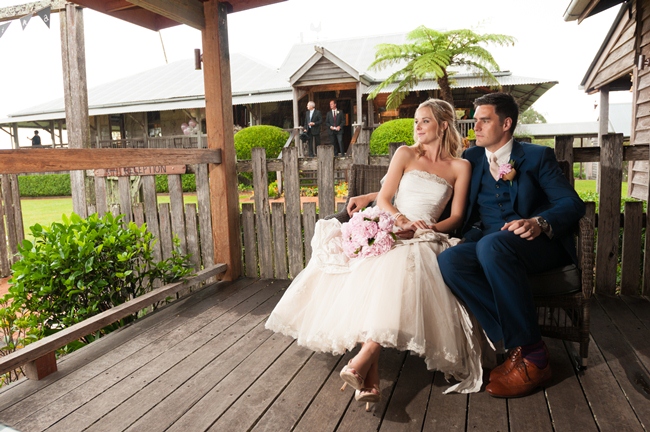 "Our reception venue was an old barn, so we wanted a Shabby Chic, vintage theme, with a touch of romance. It also ended up being quite Australian in a classy way, something our international guests and local ones too, absolutely loved."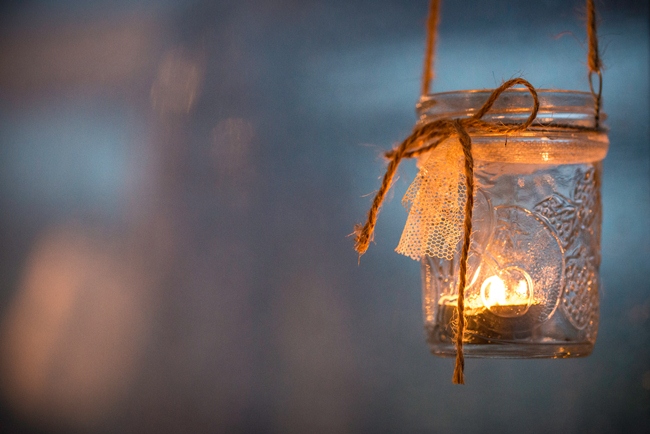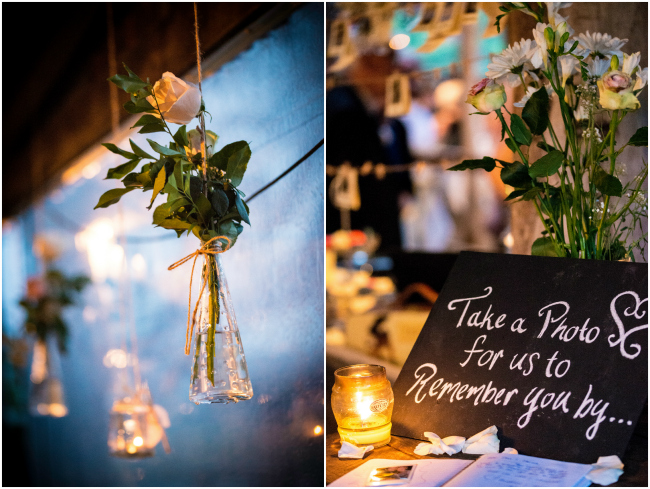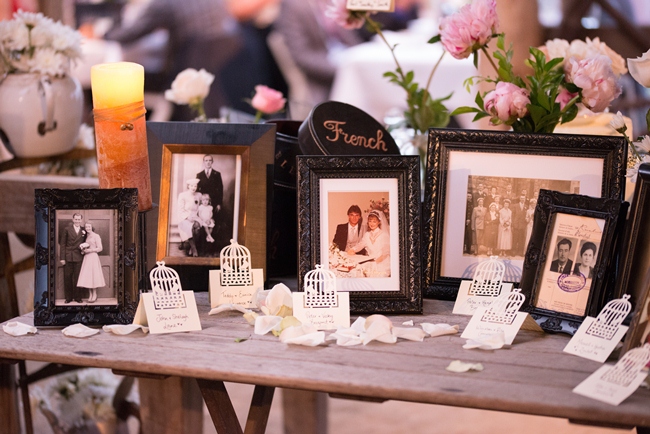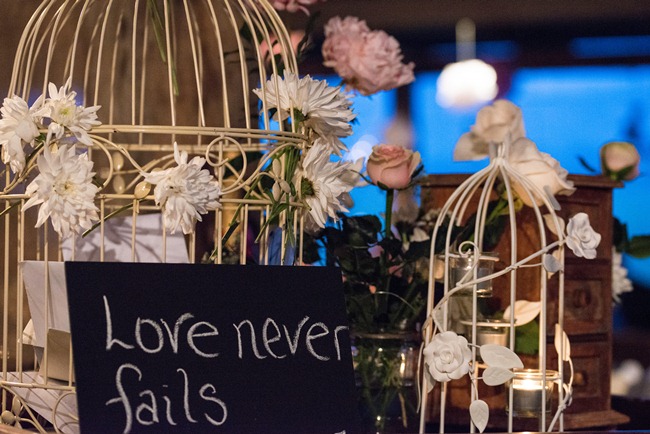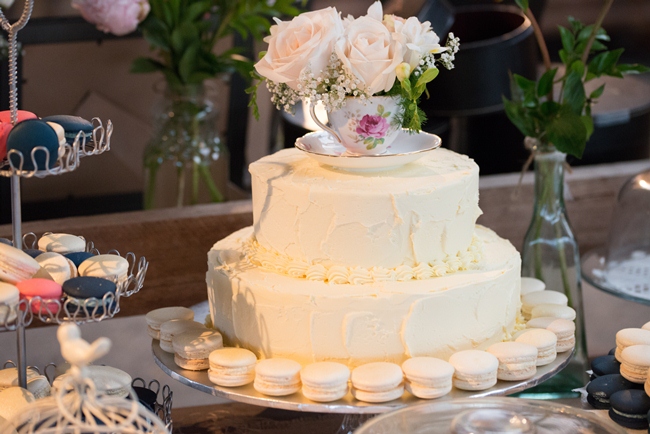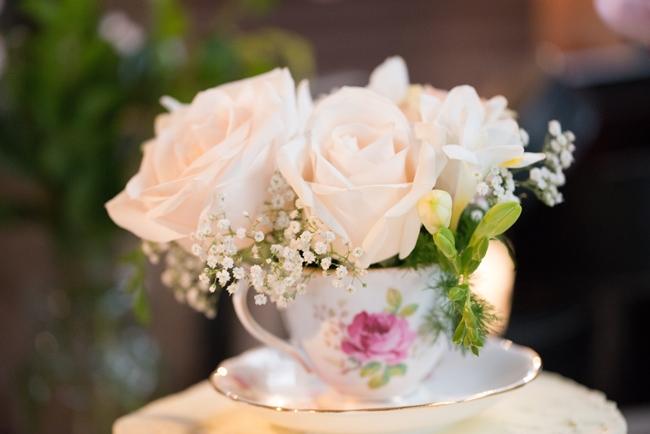 "We handmade the seating plan which combined of the thank you note and table name. We decided that thanking everyone in advance saved us a job once we were back in the UK. We strung three strands of brown string and pegged each name card in alphabetical order. Once guests opened their name card, the inside flap told them where they were sitting and finally once completely opened was our handwritten thank you note. Once guests arrived at the table – if they were a boy they found their name on a luggage tag tied to their napkin and if they were a girl they found their name tag attached to a gorgeous vintage English teacup with a posy of flowers inside. I strategically sat all girls in the centre of the tables with the boys on each table end to ensure their flowers only enhanced the centre peices, making the flowers and favours the focal point of the table layout."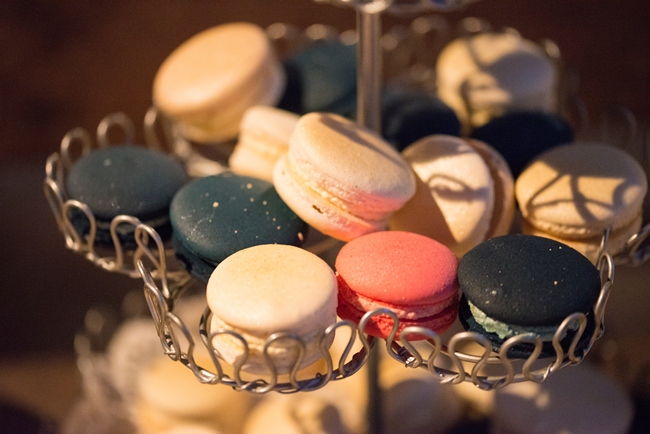 "My Husband's aunt made 400 macarons for us and my mum bought a simple cake for us to cut. The macarons were a nice alternative and something everyone thought were luxurious and delicious! "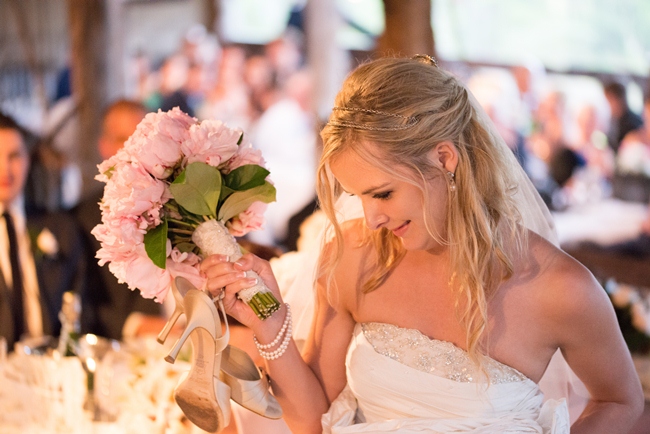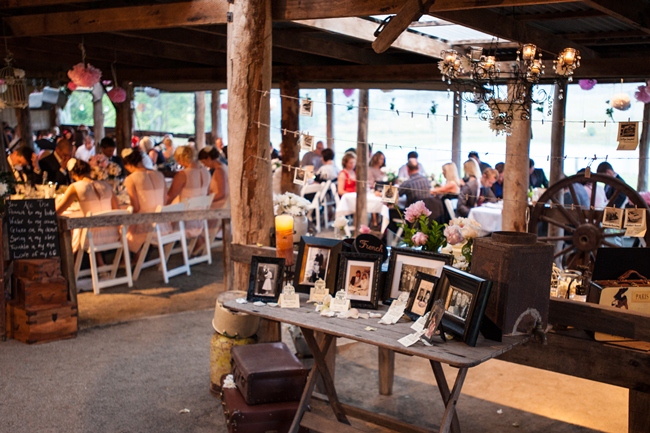 "We saved loads having family use their own skills! Between my family (my aunties, sister, mum and close friends) we used all kinds of decorations from vintage suitcases, candles, art work, mirrors, wooden boxes, old cameras, chandeliers to decorate and it looked amazing."
Dan and Melika's Hand-picked Team That Made It All Happen
Photographer: Matt Rowe Photography
Florist: Garden Gate Florist 
Caterer: Yandina Station
Macarons: Rachel & John Miller, London
Transport: Hired a blue Mini Cooper convertible from Hertz at Brisbane International Airport and used a friends Audi Q5 and BMW X5
Makeup Artist: Bride: Lisa Howson – Colorpop Makeup 2x Bridesmaids $50 Katarina Fettik-Davey – Mother of the Bride and 2x Bridesmaids $50
Hair Stylist:  Hair on First
Rentals: We hired our vintage lounge and provence arm chair from Splash Events  and Giant Jenga from  Yard Party
Entertainment: Amy Katrina sang a small set during our garden party   
Stationery Supplier: Morgan Media
Celebrant/Other Officiary: Ross Parker, registered with the Kingdom Hall of Jehovah's Witnesses
Wedding Planner: Crystal Lilly, USA