Whimsical Garden Party Wedding at Yandina Station
12th July 2012
On the morning of Carly and Anthony's Sunshine Coast wedding, Carly's lovely bridesmaid, Kayla, made the lovely gesture of getting a cooked breakfast going. Eggs and bacon were on the sizzle, when an oil fire started… and that was the end of breakfast. The girls resorted to ice-cream and champagne for breakfast after that. And that was the last (not so) bad thing to happen that day.
Despite a bit of rain in the morning, the afternoon cleared up beautifully, and this lovely young couple were able to be married under a spectacular fig tree in a whimsical garden party wedding ceremony, as they had lovingly planned for 12 months. 12 months and eight years in actuality lead them to this point, their extra special Yandina Station wedding day.
It was upon the recommendation of their Sunshine Coast wedding decorators, Lovebird Weddings, that Brisbane couple, Carly and Anthony, looked at Yandina Station for their Sunshine Coast wedding venue. After hearing all their plans for crochet, punch and garden party fun, that these seasoned professionals knew a Yandina Station wedding would be just the ticket. Carly and Anthony loved that they could have their ceremony, reception and accommodation all in one secluded place – and of course that it fit perfectly with their garden party theme, of course!
The styling by Lovebird Weddings was simply gorgeous, and Carly added a few of her own touches as well, such as a chalkboard menu, two vintage glass drink dispensers with 80 vintage milk bottles for the guests to hold their punch, and an old typewriter, so guests could type up their guestbook entries and hang them to a potted gold branch, borrowed from a kind neighbour. What a fabulous idea!
Carly and Anthony's 100 guests were treated to a banquet-style meal, which they felt would encourage conversation and a fun atmosphere amongst the tables of guests. Dancing and live entertainment topped off their special day, which was captured so beautifully by Alison Beal Lifestyle Photography.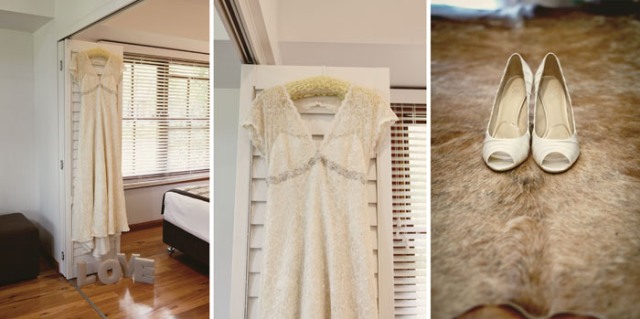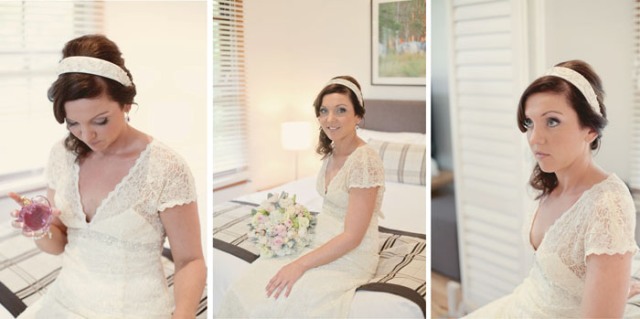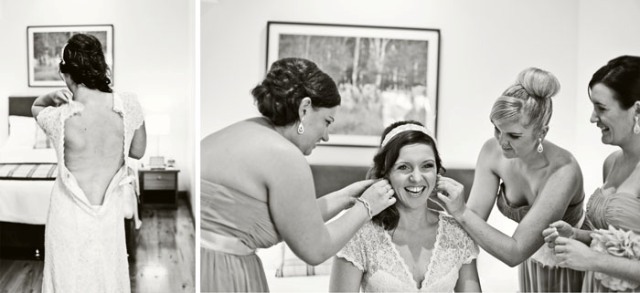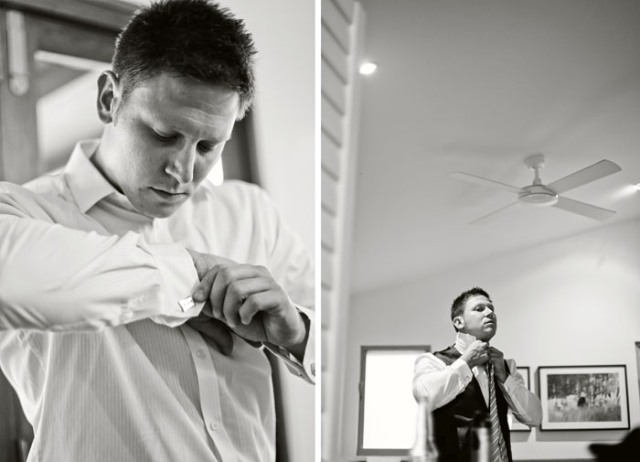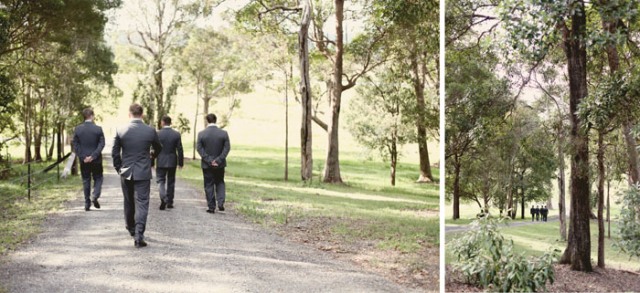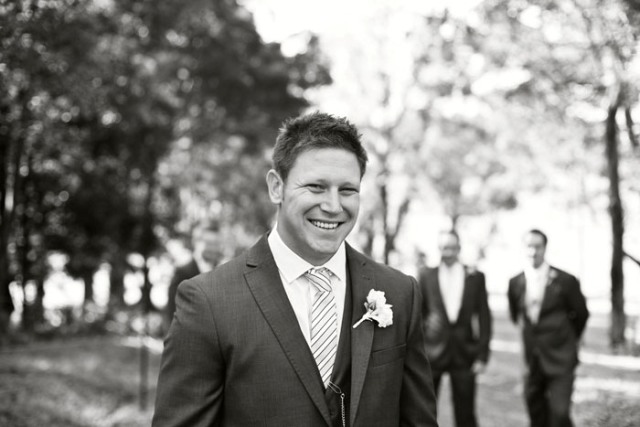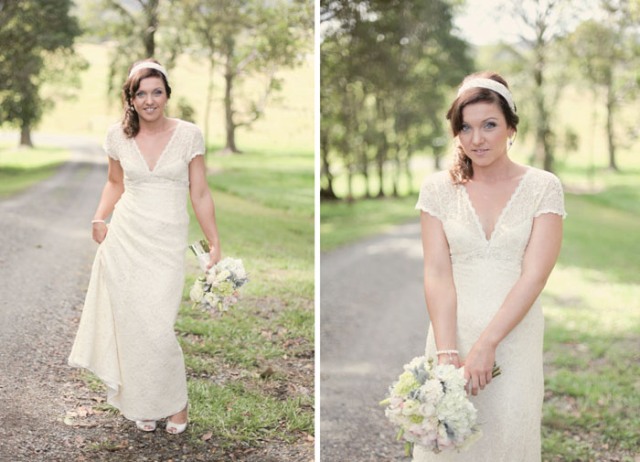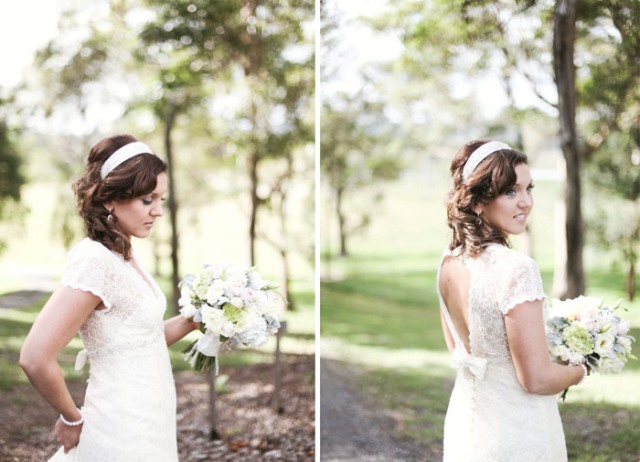 "I attached a gorgeous brooch to my bouquet that was Nanna's my mum lent it to me for the day. It was a special touch for me."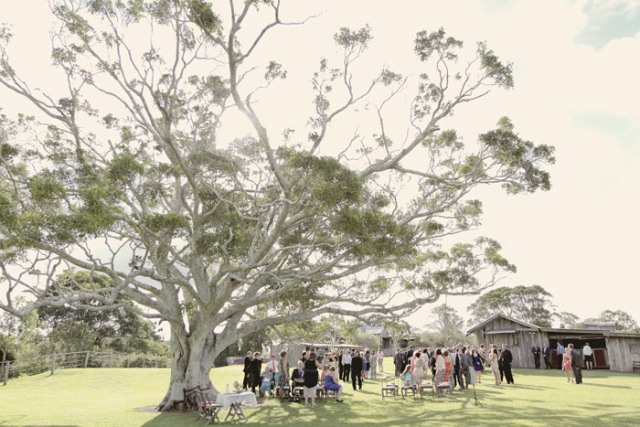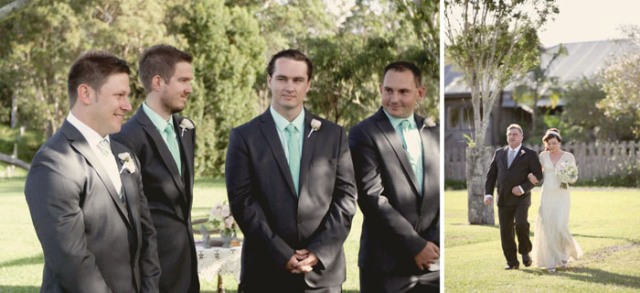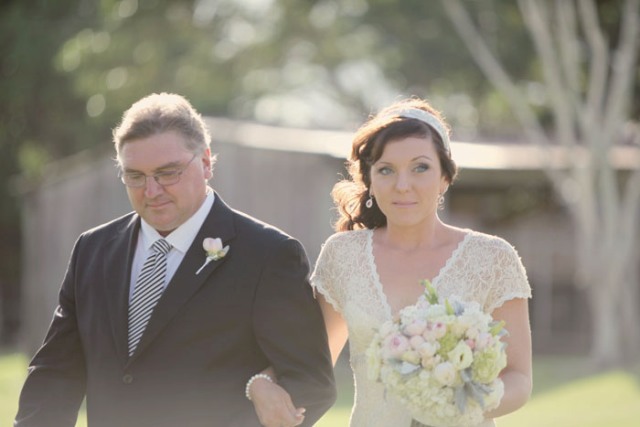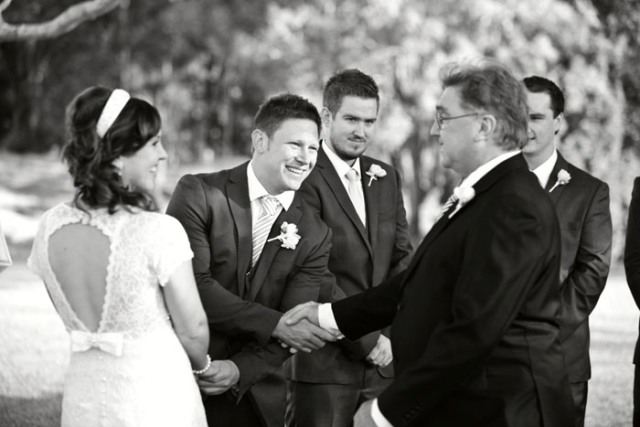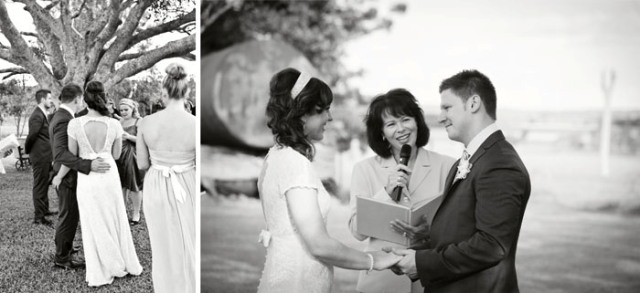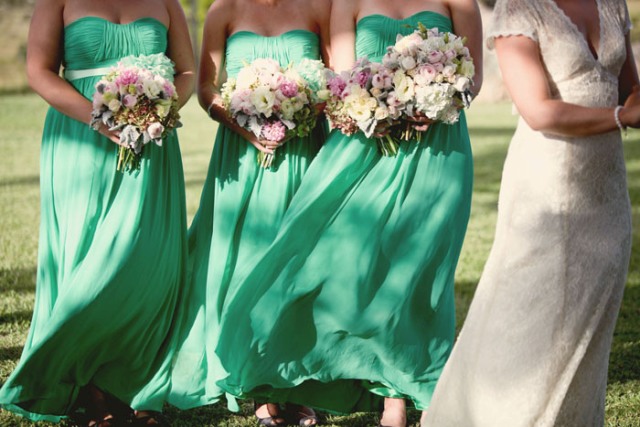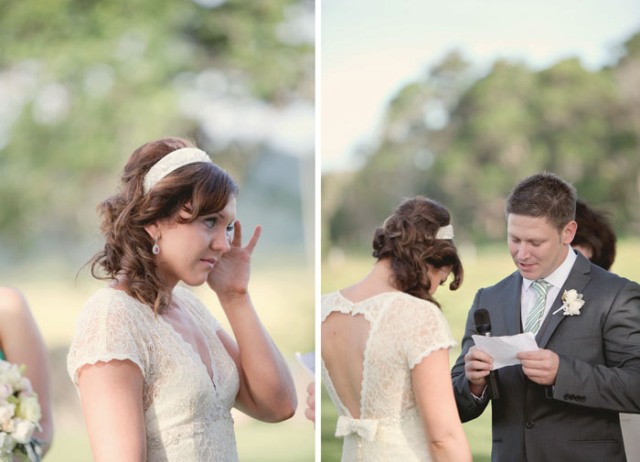 "Through thick and thin our loyalty to each other prevails. Good times and bad times we stick together no matter how hard and it has made us a stronger couple. We never stop trying for the sake of our relationship. The more you put in the more you get out."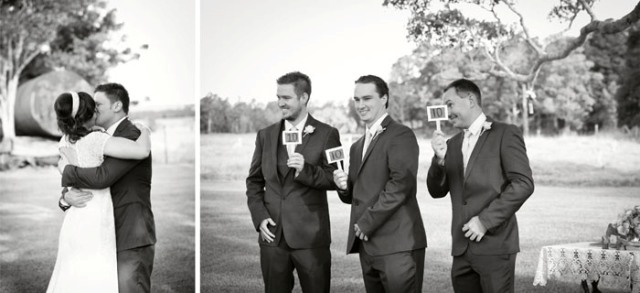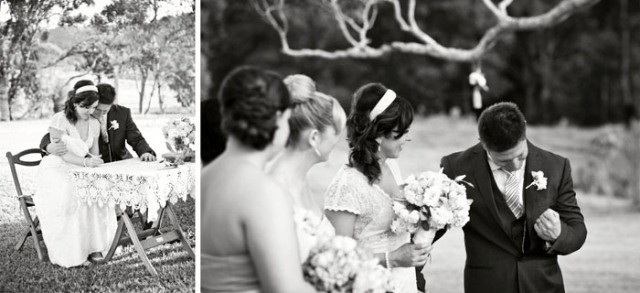 "My very talented cousin sang a song for us while we were signing. I asked my uncle who is my god father and his wife to witness the marriage certificate, they travelled from Ireland for the wedding and I think they were pretty chuffed to have such an important job. "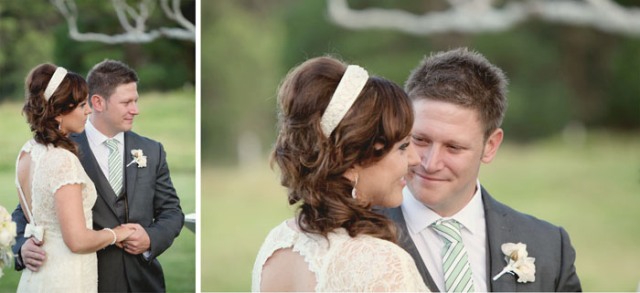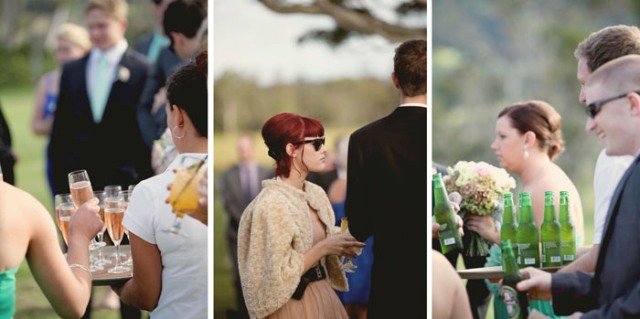 "We always wanted a vintage whimsical garden party. Something that reflected as both as a couple and wasn't a cookie cutter wedding."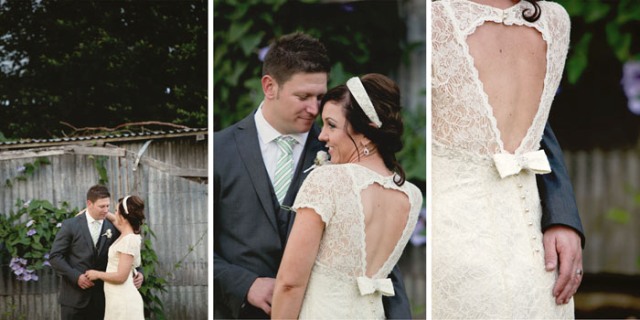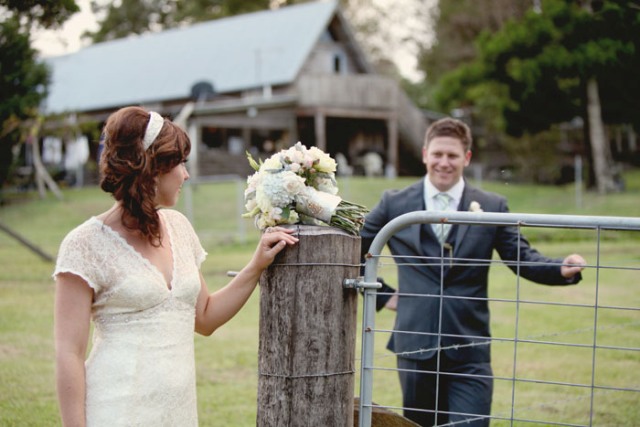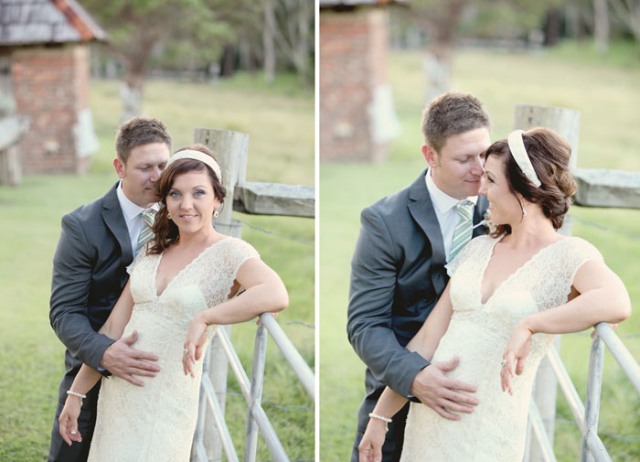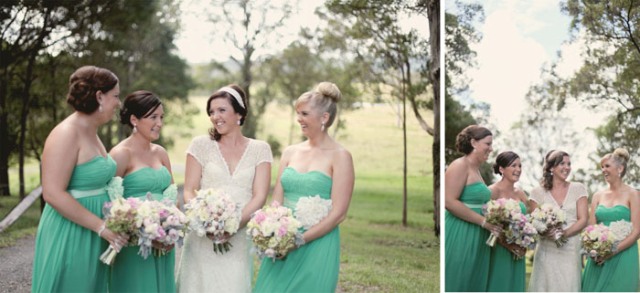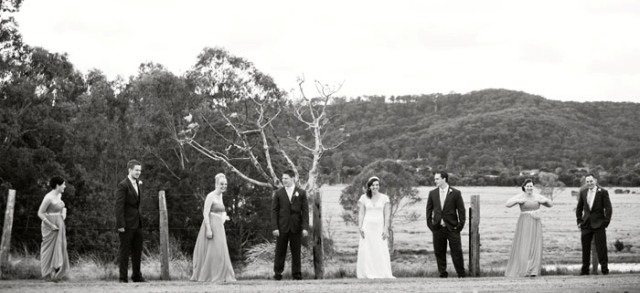 "We used the property on the station for all of our photos, it is just a gorgeous location and anyone who has been will agree. So picturesque."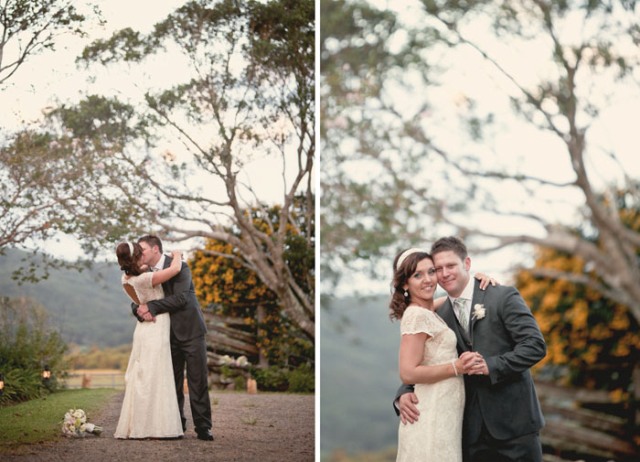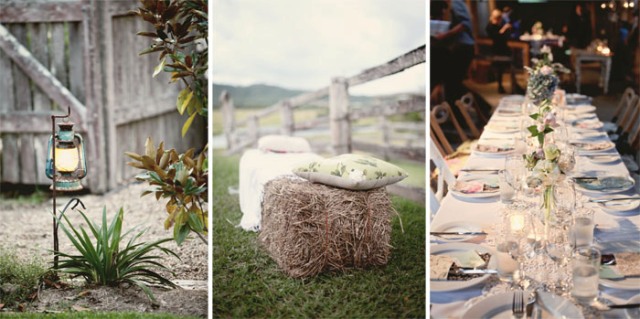 "My cousin's boyfriend painted and sanded back photo frames for me to create rustic frames to put the table names in – which were all places that mean something to Anthony and I. Each table had a little story about the table name."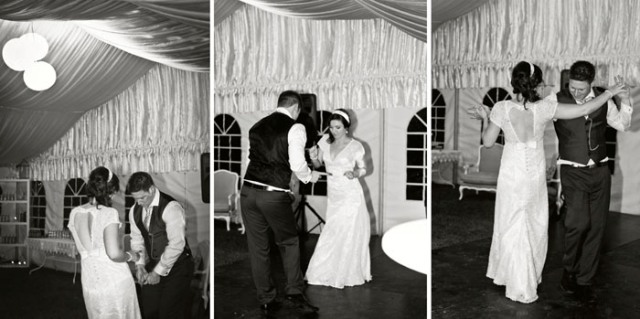 "Anthony's best man and his partner also made us a post wedding recovery box filled with necesseties like powerade, panadol and chocolate, which was a great idea and was put to great use."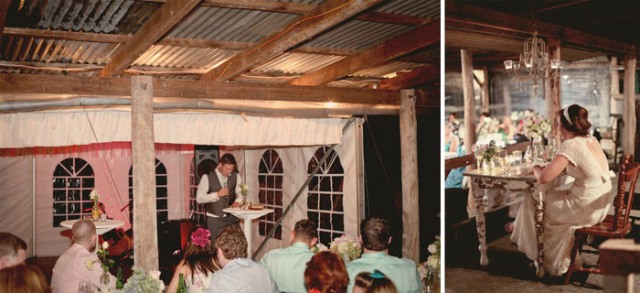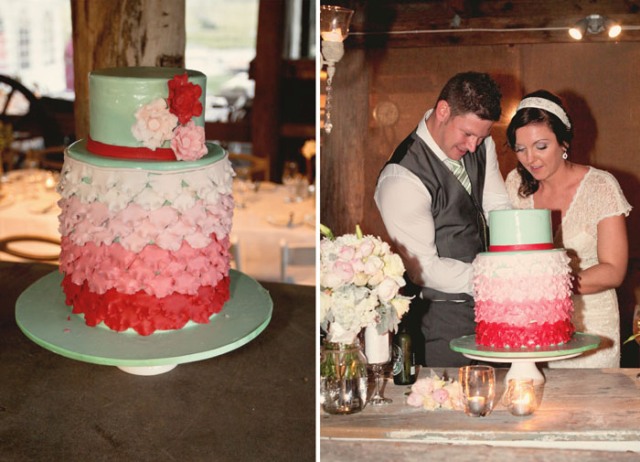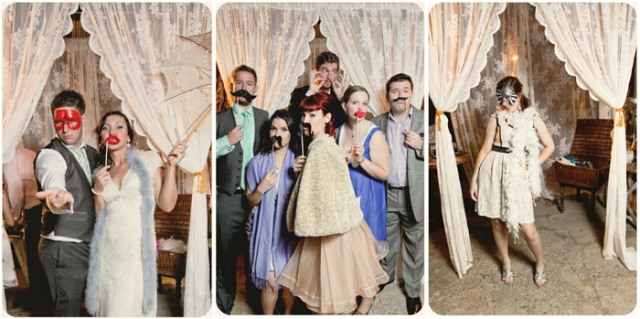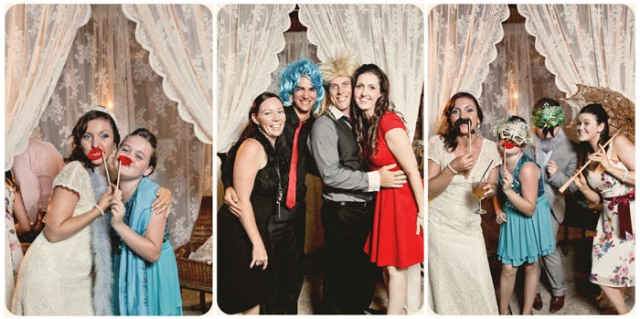 A word of advice from the bride:
"Our one biggest regret, not videoing the wedding. To all brides to be – do not forget this part. So important."
Carly and Anthony's Wedding Secrets Revealed
Biggest Splurge: The flowers and personalised stamps from Australia Post Online Shop. Carly sent in a photo of her and Anthony, and they sent back the photo as stamps for the invitations!
Best money-saver: Purchasing all paper items for the wedding stationery from K-Mart.
Bridal gown: Designed by Tricia Carney from Allure Bridal and Evening Couture
Accessories: Secrets Shhh earrings, Thomas Sabo Pearl Bracelet, head band also made by Allure Bridal and Evening Couture.
Shoes: Zoe Wittner white satin heels with soles were covered in sparkles for the ceremony, Mollini flats for dancing the night away at the reception.
Bridesmaid dresses: Lulu, Broadway on the Mall
Bridesmaids' shoes and accessories: Charcoal satin heels by Famous Footwear for the ceremony and Mollini emerald flats with gorgeous jewels for the reception. Jewellery by Lovisa and Collette accessories.
Groom's and groomsmens' suits and shoes: Suit, vest and shirt by Connor, tie by Country Road and shoes by Julius Marlow.
DIY: Wedding stationery, bombonieres and framed table names.
Total wedding cost: Almost $30,000… almost double the original budget! The cost was shared between the couple and both sets of parents.
The Hand-picked Team That Made It All Happen (And the bride's glowing recommendations!)
Photographer: Alison Beal Lifestyle Photography – she is AMAZING! Would recommend her 100 times over, after having both an engagement shoot with her and having her take our wedding photos, anytime we need a photographer in the future we will definitely use Alison.
Florist: Mondo Floral Designs in Maleny. The bouquets and floral styling were to die for. Terri Anne is amazing. We took all the flowers from the reception tables to my nanna's grave after the wedding – it made us feel like she was there celebrating with us. There was probably a metre-by-metre carpet of beautiful flowers surrounding her grave site.
Caterer: The Rolling Dolmade Catering from Noosa. Matt Gilinskie is the owner of the company and he should be extremely impressed by his staff – we were! Nothing but professional, no one was ever without a drink the whole night. The food was divine. Everyone commented on how great the shared banquet idea was, and the triple smoked glazed ham from the baguette bar later in the night.
Bombonnieres: I bought 100 plastic spades from The Princess and The Pirate and little organza bags to put them in. I filled the bags with heart beat lollies (the ones in a pink wrapper with a cute quote printed on them) and made up gift tags to attach with coloured ribbon that said "We Dig You".
Makeup Artist: Sally Townsend Makeup Artistry! Just the bees knees. From my trial to my wedding make up, my whole experience with Sally was just delightful.
Hair Stylist: My hairdressers Teneille and Margaret from Recre8 Salon in Brisbane came up for the day and styled mine, the bridesmaids and my mum's hair. They are both lovely ladies and did an amazing job! I was so grateful to them both for travelling from Brisbane for me.
Rentals: Noosa Party Hire. Megan was fantastic, we liaised via email regarding all our needs for the day – she was professional, friendly and prompt to deal with. Ray set up the marquee for us and even went to the trouble of adding on a wall in case of rain blowing through on the night.
Decorators: Trudy and Nadia from Lovebird Weddings. This duo is just amazing. From the very beginning they were on the ball and knew exactly what I was looking for. From suggesting the venue, all the way through to turning my visions into a reality. Without their help our day would not have been a truly personal ode to our relationship!
Transport: We used Noosa Hinterland Tours. Terry was fantastic!
Entertainment: Marty Sima. Fabulous vocals, great variety, he really added to the ambiance of the night. During the garden party he roamed around the guests singing and strumming his guitar.
Celebrant: Mary Elizabeth Baker. We both loved her and thought she did a great job of making our ceremony reflect the two of us as a couple. It was personalised and memorable.