From Here to Eternity – Beach Styling
10th December 2013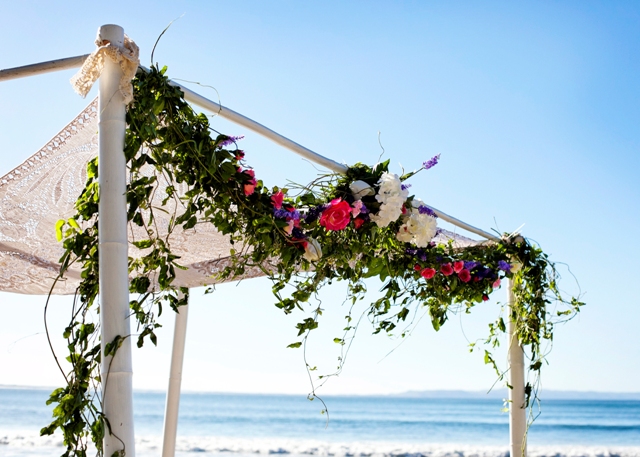 Little Cove, Noosa is the perfect beach wedding ceremony location. It is private, serene and hands-down one of the most stunning places in the world. The natural surroundings of the beach, bush and headland are impressively pretty indeed.
////
Style Le Aisle are Sunshine Coast wedding decorators, who absolutely love this beach location for Sunshine Coast weddings. They created an inspiring wedding ceremony style we simply adore, and we know you will, too.
It is called From Here to Eternity, and it embodies and compliments all the things we love about the serene setting of a Sunshine Coast beach. These gorgeous shots of the styling were taken by one of our favourite Sunshine Coast photographers, Jennifer Oliphant.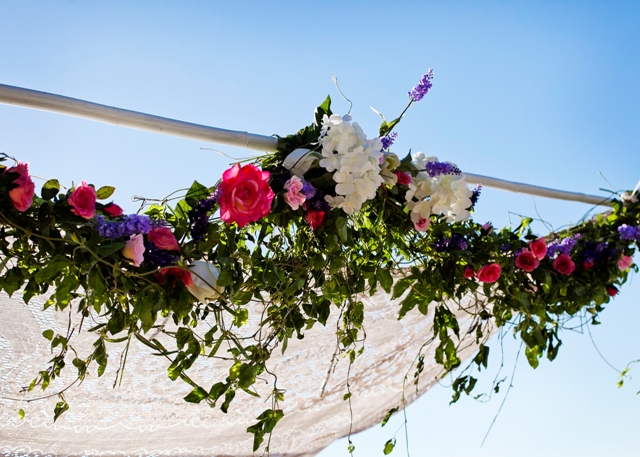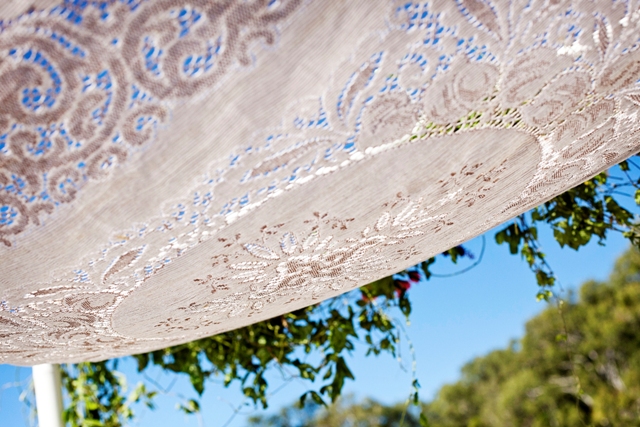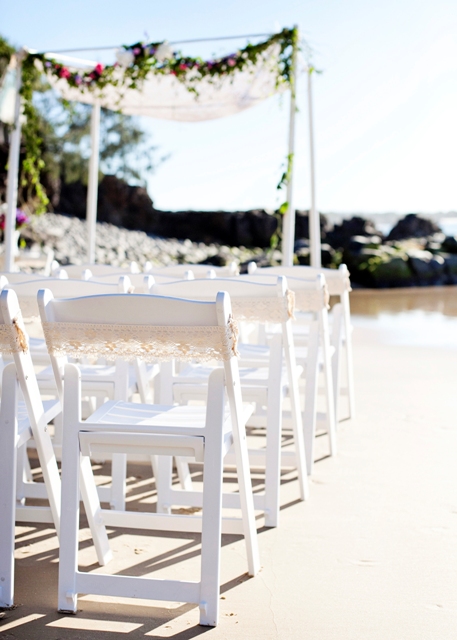 The understated combination of Americana chairs trimmed with cluny lace places full emphasis on the stunning lace canopy, which is perfectly finished with a loose arrangement of vine and flowers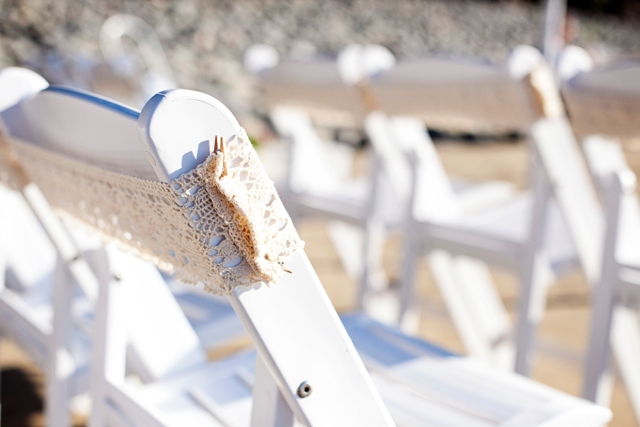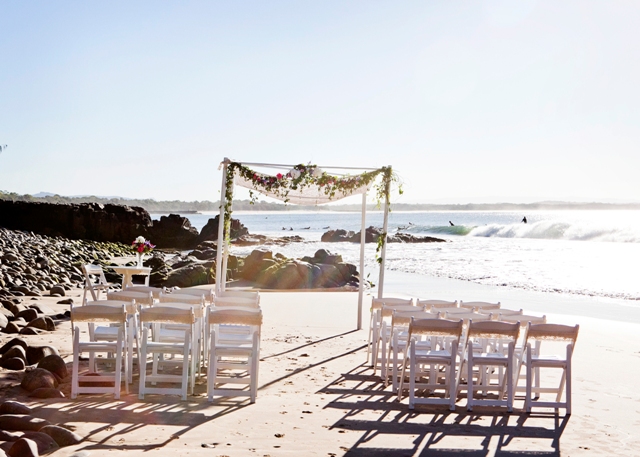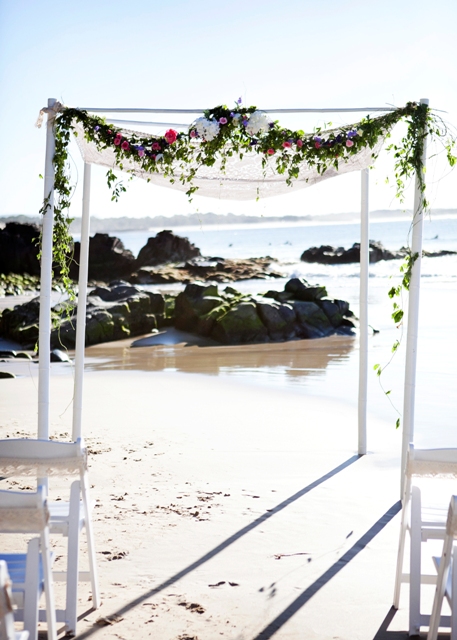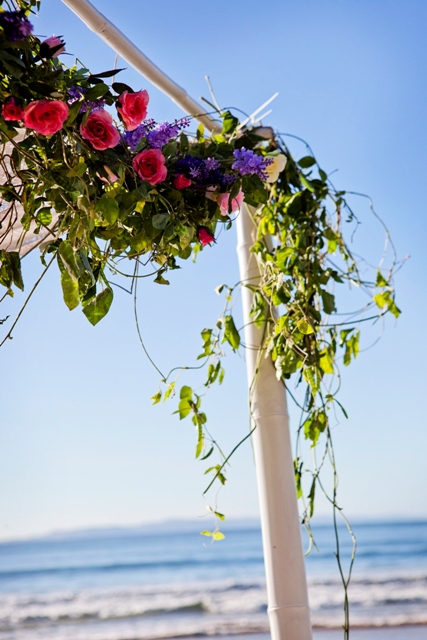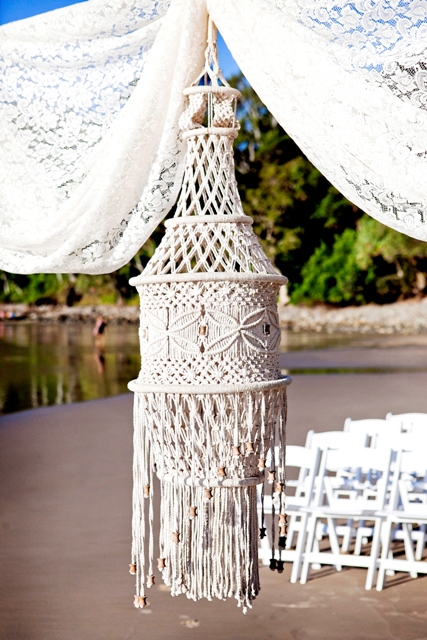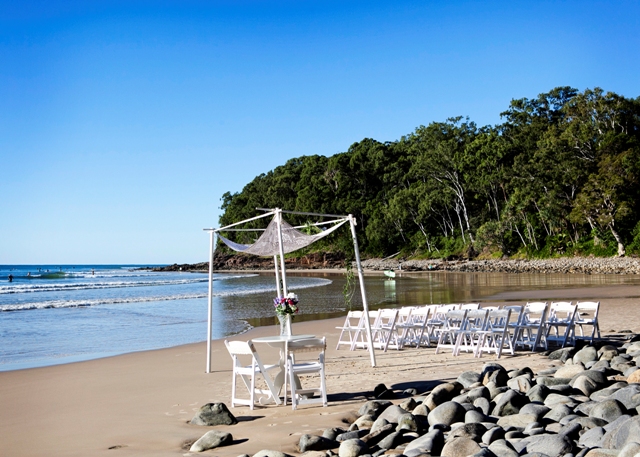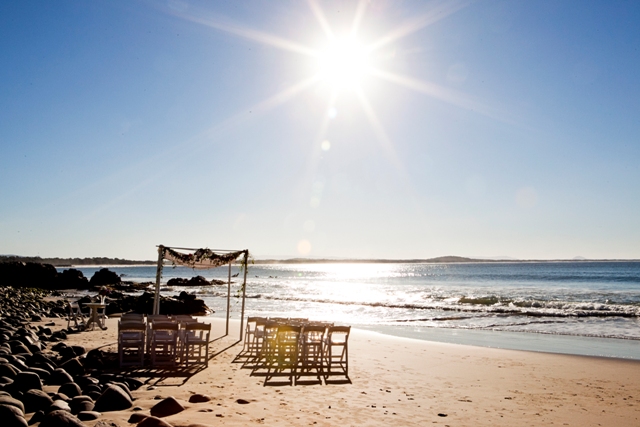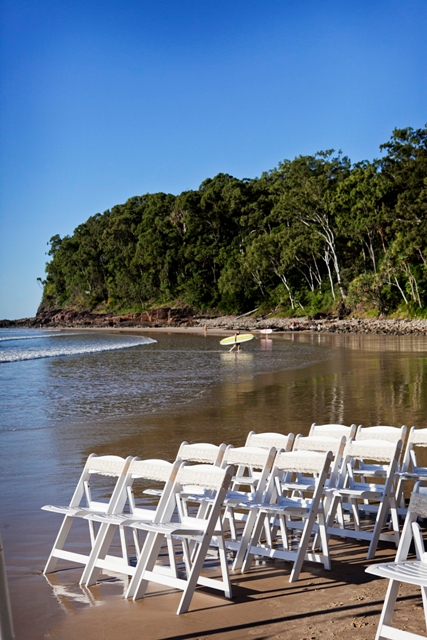 With crisp white elements, the concept celebrates natural beauty, purity, simplicity and classic refinement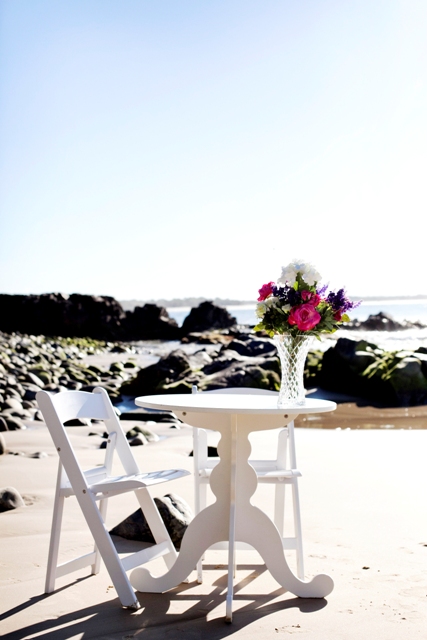 A floral-topped white-wooden registry table, set upon the sand, provides the setting for the formalisation of your vows