She rode into his life and he loved her
7th December 2014
When it rained on Lauren and Derek's Woodford wedding day, it became clear to one wedding goer that a do-over was in store. That goer, and frankly go-getter, was Deb from Boots Photography. Getting dreamy, romantic shots of this beautiful couple with sunshine and their beloved horse was an absolute necessity as far as Deb was concerned. And so, a bridal session post-wedding was concepted.
Lauren and Derek donned their wedding attire once more. Their Ma and Pa's private Sunshine Coast hinterland farm was the location for the shoot, and included delightful elements of a floral wreath hairpiece, and vintage furniture, including a bed in a field! 
To be honest, I'm a little bit hurting in the tooth region after the sweetness of this styled shoot, I will warn you… But it's far to yummy to resist!
////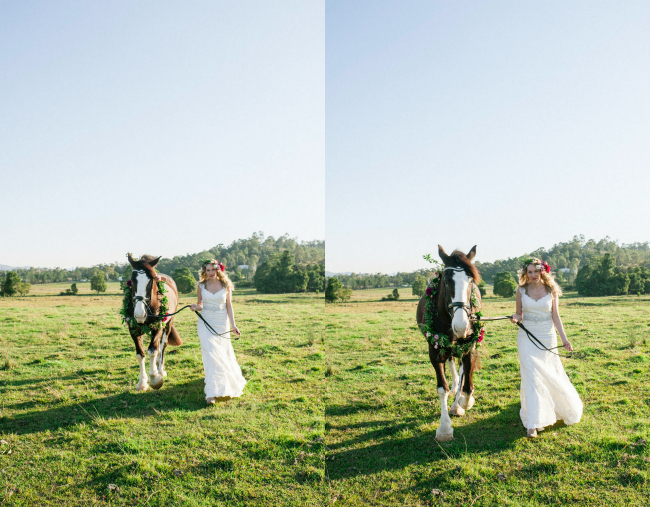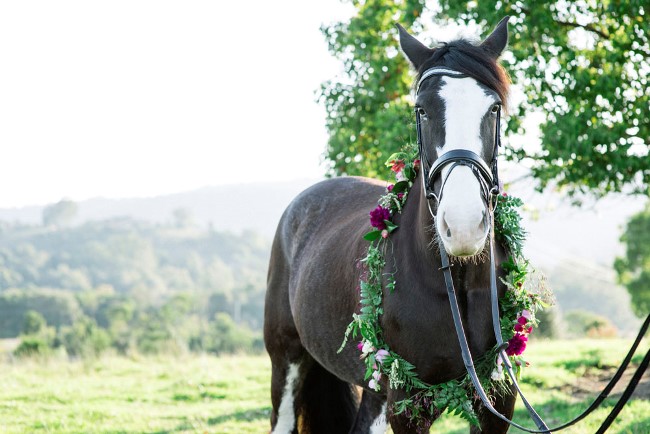 This gorgeous boy got into the spirit of the shoot with a garland of blooms by Blossom & Twine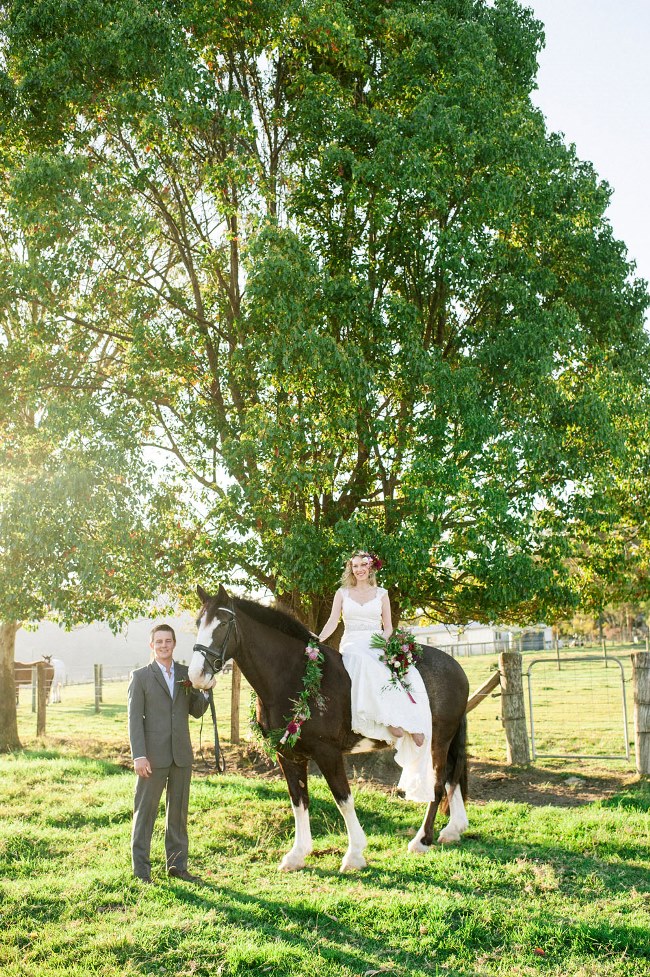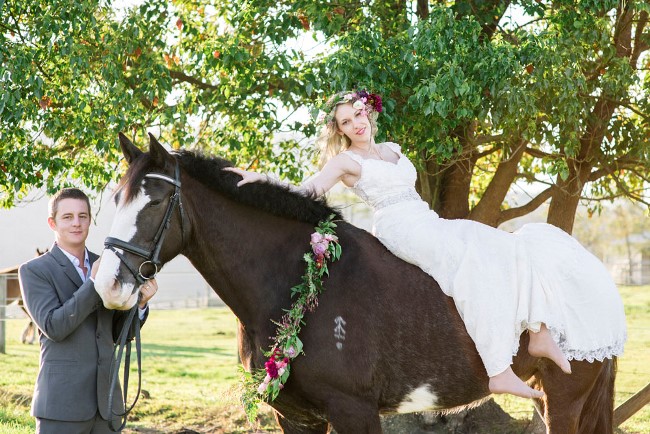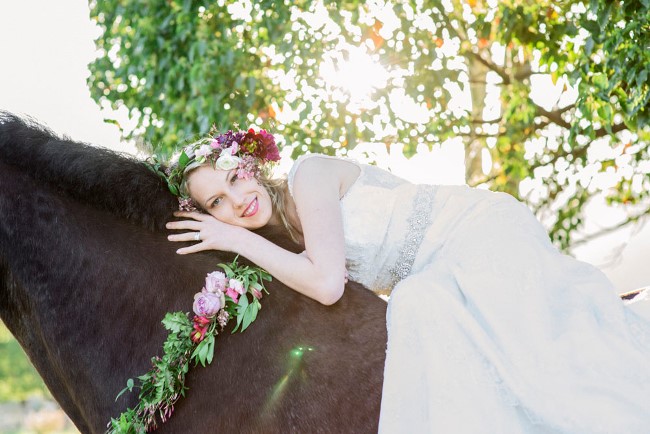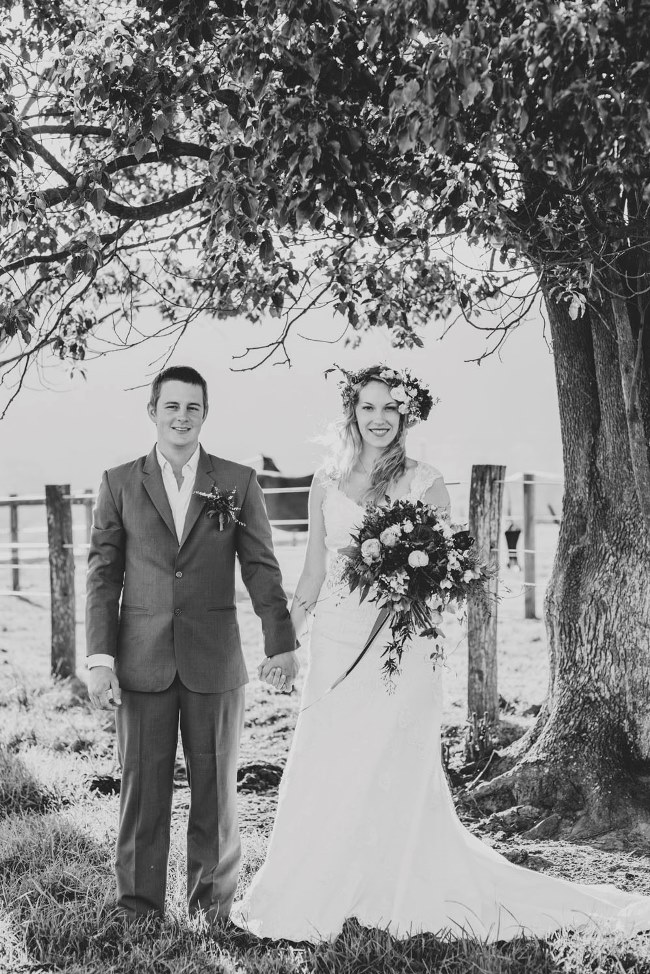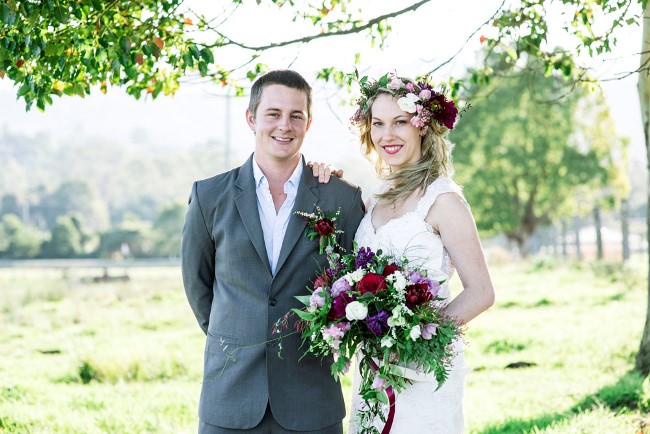 Blossom & Twine created some crazy beautiful floral designs using rich reds and purples