Styled Shoot: Rustic Mexican
31st March 2013
Over this gorgeous Easter weekend, we are bringing you some of our fave styled shoots, coordinated by The Bride's Tree team for our own free online wedding magazine. Our funky little rag is released each quarter, offering you the latest trends and positively toothsome style from decorations to fashion, from hair and makeup to photography.
We gather a contingent of only the very best Sunshine Coast wedding professionals to take part in these shoots, so you are treated to world class beauty in bridal styling. Today we are sharing with you a super fun shoot we put together for Volume 3 of The Bride's Tree magazine. In the spirit of Easter, this is a colourful delight to even rival the cheer of a painted egg. 
See more images from this shoot and learn who is responsible for such gorgeous work here. 
Enjoy, lovely Sunshine Coast brides and Happy Easter Monday from The Bride's Tree team. (And a pinch and a punch for the first of the month, too! And… April Fool! We got you, there isn't realy a styled shoot! No we didn't, there really is. We're not very good at practical jokes.)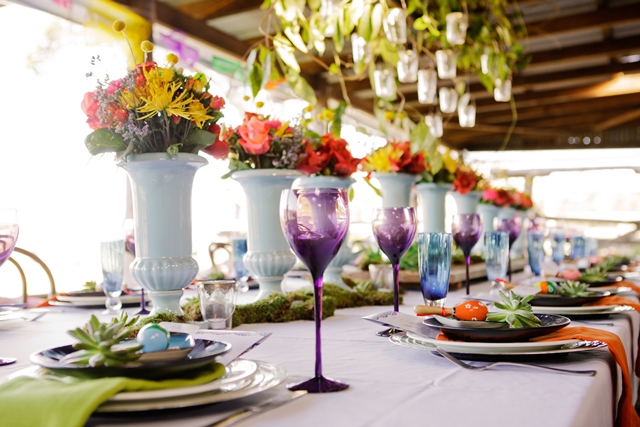 This incredible tablescape is only the tip of the Mexican wedding amazingness iceberg! Images by Robecca McLean Photographer (previously Adori Studios)