Through the Looking Glass
14th December 2014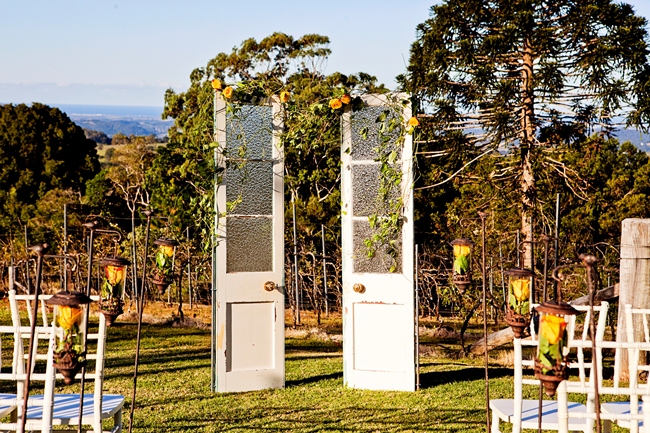 Come with us on a journey as we go through the looking glass…
This ceremony styling is like something from  a fairytale, and in the incredible hinterland setting of wedding venue, Flaxton Gardens, it is a sight to behold. Peering through the looking glass doors to the outrageously stunning view of the Sunshine Coast hinterland beyond… hola perfection. 
Autumn colours have been used throughout the styling by talented sister duo, Style le Aisle, and followed through in the florals. We love this ceremony styling for a Sunshine Coast hinterland wedding in autumn. 
So go on, take a little adventure through the looking glass, and fall in love with these images by Jennifer Oliphant Photographer. 
////