Vintage Garden Wedding Inspiration
26th June 2014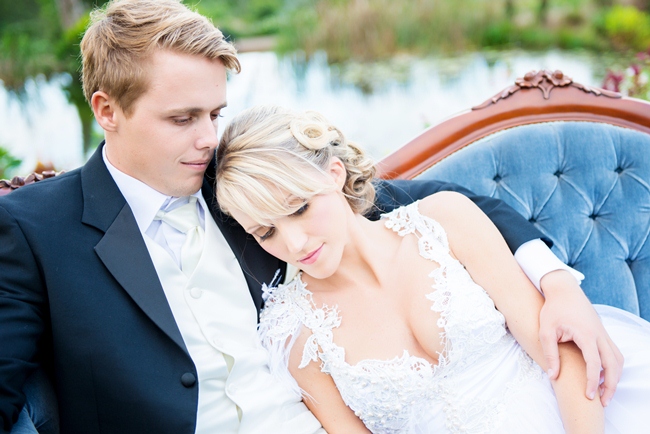 A perfect day. A perfect location. The perfect team of Sunshine Coast wedding professionals on hand to create something truly beautiful. 
Romantic, pretty vintage with a Victorian-style double-ended couch in a toothsome blue-grey, an extension of the perfect clear blue sky. 
////
This styled shoot has been lovingly photographed by someone who I would describe as a true artist and perfectionist. I am of course referring to Sunshine Coast wedding photographer, Matt Rowe Photography. And oh boy, did his eye go a-wandering over some spectacular sights at Maleny Botanic Gardens. The gardens themselves are meticulously maintained and delightfully designed, but they are also set in a prime position to capture a perfect view of the Glasshouse Mountains. 
Just try not to fall head over heels with this shoot. Try and fail, of course!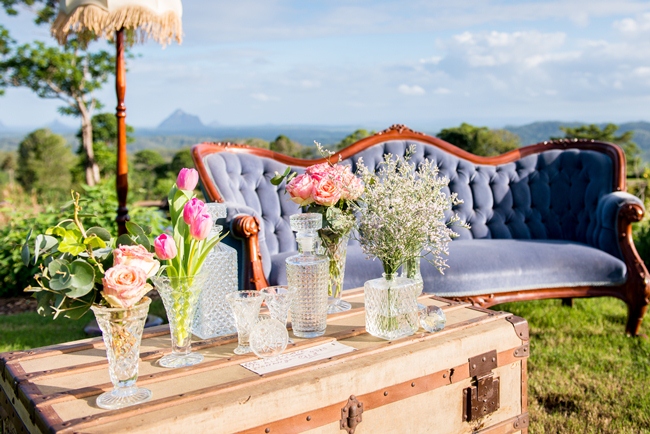 Crystal vases and decanters set upon a vintage crate from Moments in Vintage –  Vintage Furniture & Décor Hire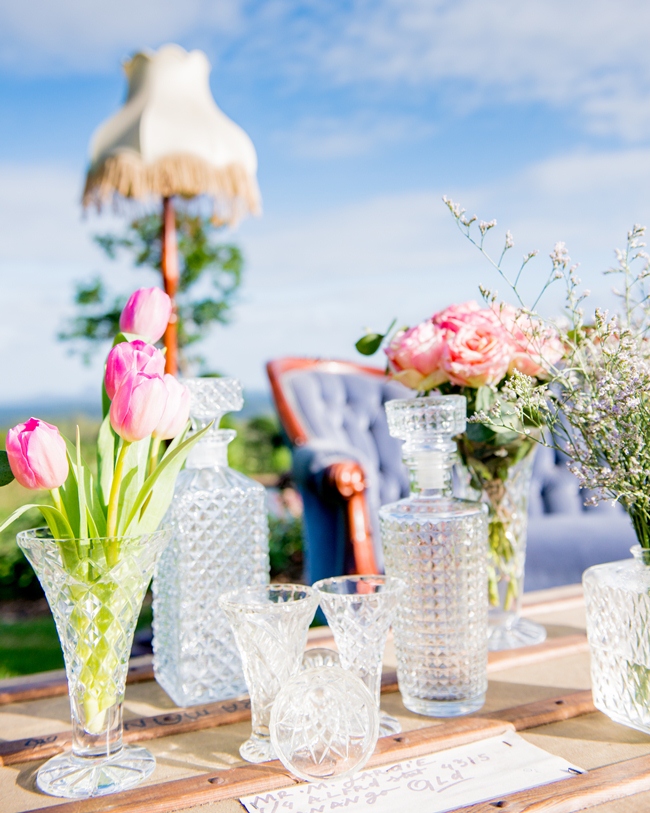 Loving these pretty florals from Ginger Lily & Rose Floral Studio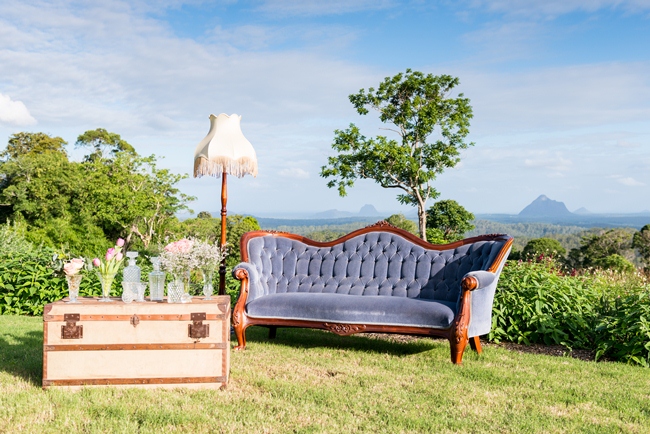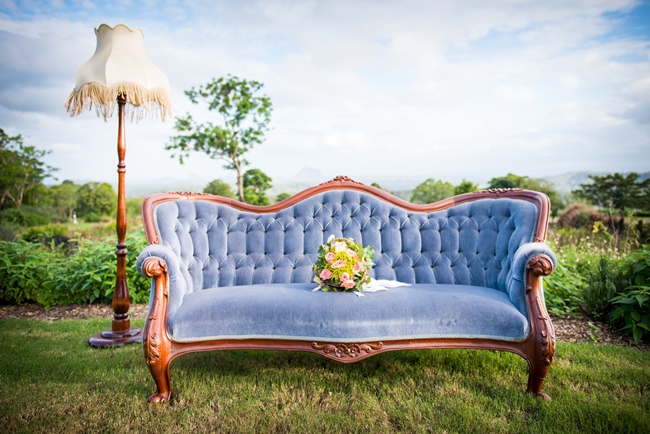 We are crazy in love with this genuine vintage blue-grey Victorian Double Ended Sofa from Moments in Vintage –  Vintage Furniture & Décor Hire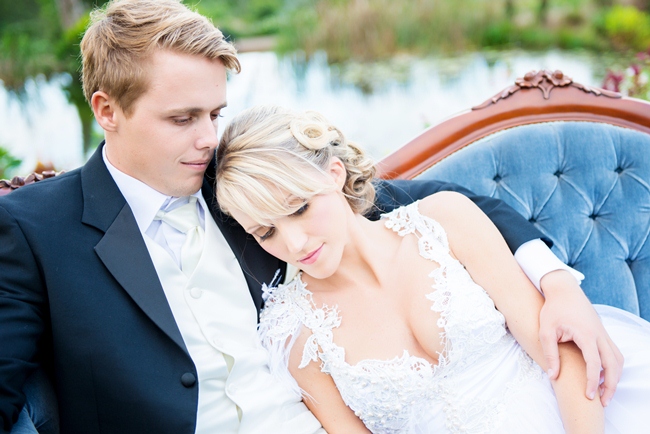 Angela's amazing intricate wedding hair upstyle is by Taryn Smith Hair & Makeup, and makeup by Sally Townsend Makeup Artistry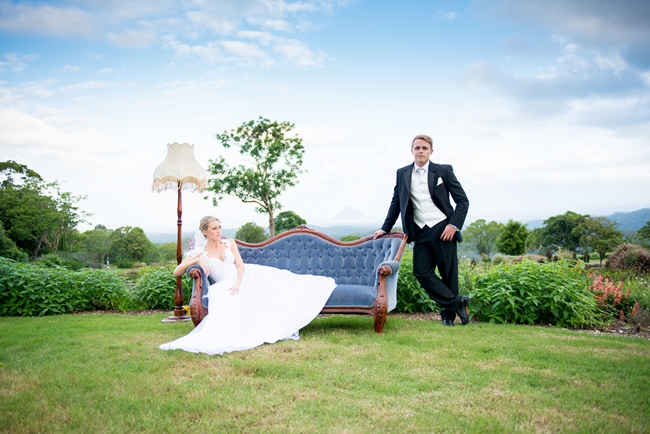 Love love love the idea of a vintage lamp with Victorian-style fringed shade included with your outdoor furniture set up. They sure are a clever crew at Moments in Vintage –  Vintage Furniture & Décor Hire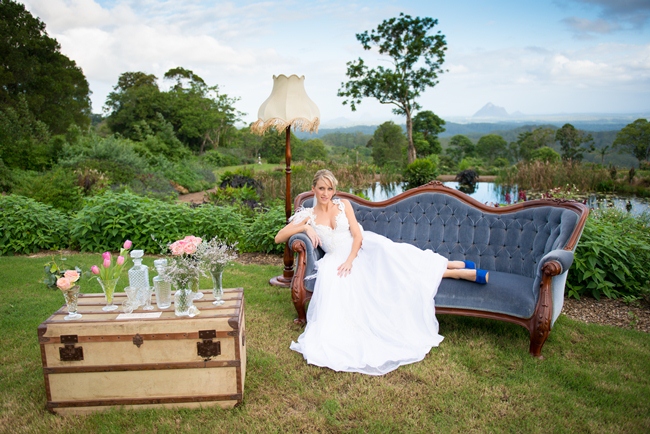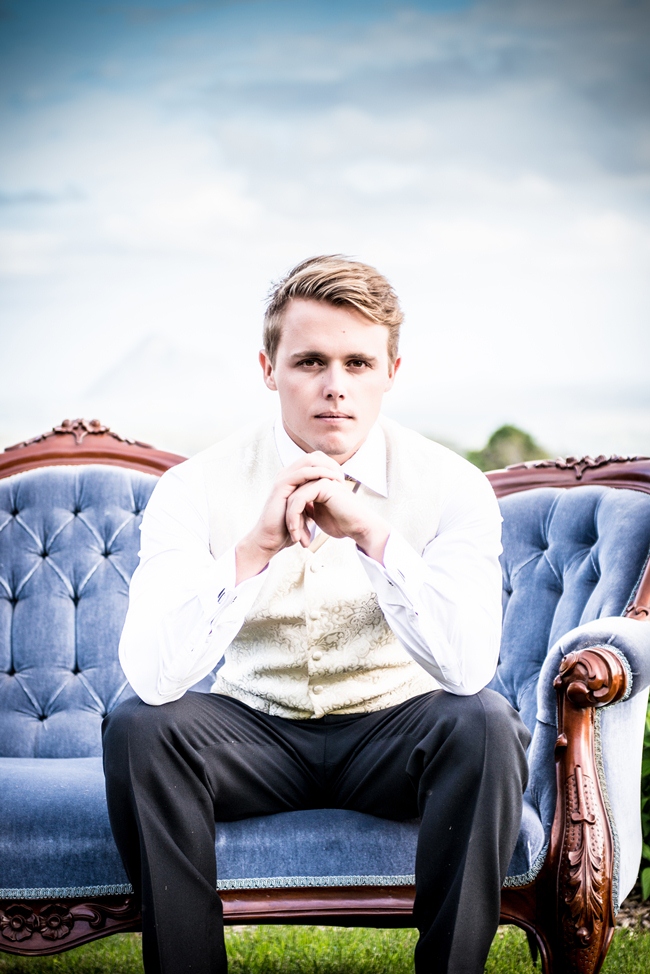 Tyson wears a gorgeous three piece suit from Suits Direct. Classic groom fashion with the ivory waistcoat and white tie is a suave wedding day look
Gorgeous dress and veil by Judy Copley Bridal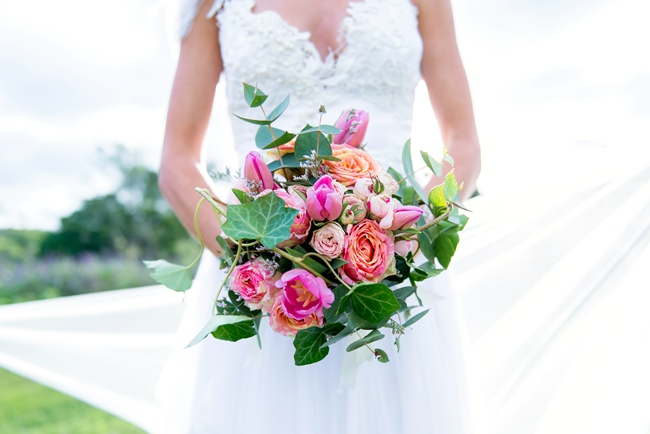 Extraordinary unstructured bouquet by Ginger Lily & Rose Floral Studio makes use of misty emile, fiesta roses. ivy, argyle apple gum, pearl lace cluster roses and pink tulips for a super romantic, uber pretty piece of  floral artwork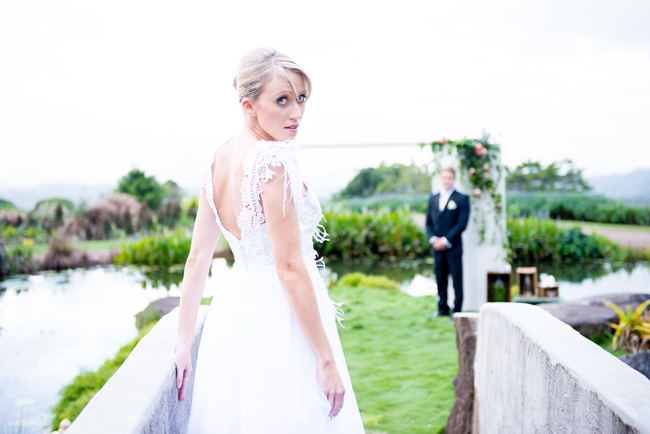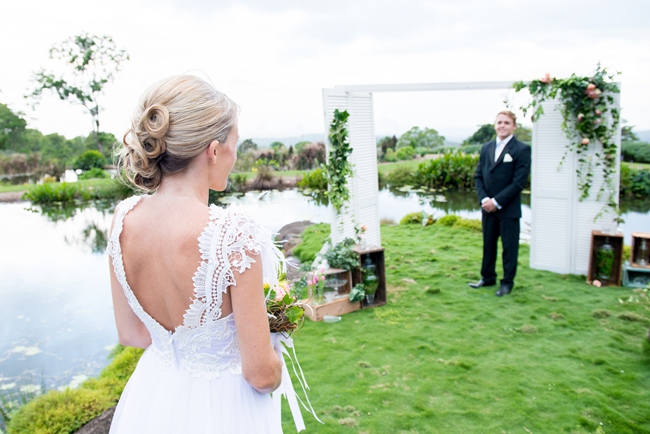 Moments in Vintage –  Vintage Furniture & Décor Hire 'Admire the View' ceremony package includes the hire of everything pictured (all props and styling, except flowers) and in addition 24 white or timber mismatched chairs, released today on their website!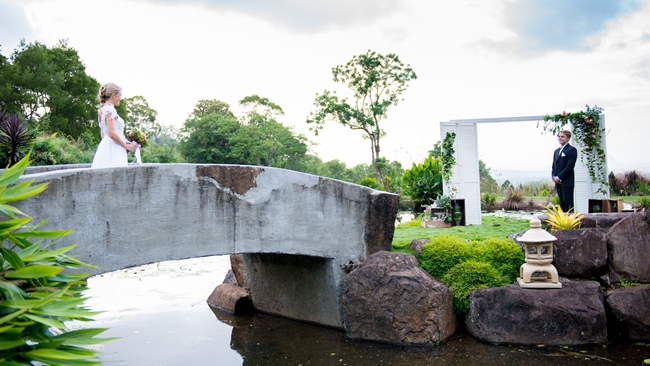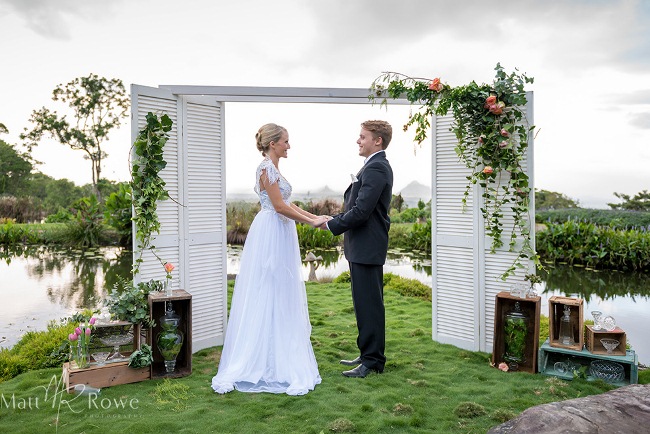 The shutter ceremony frame was adorned with ivy and fiesta roses and fir, expertly constructed in a wild, romantic fashion by Ginger Lily & Rose Floral Studio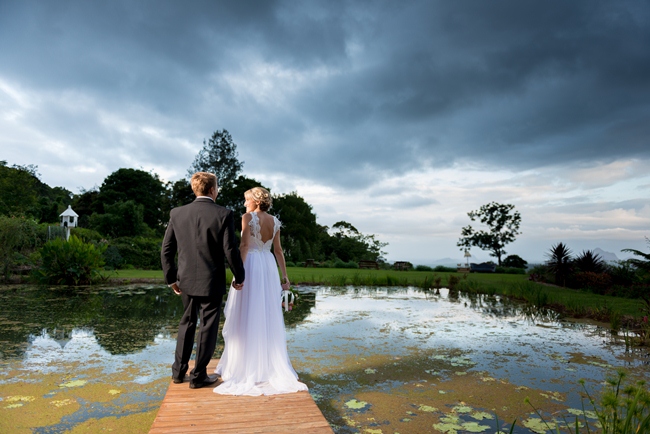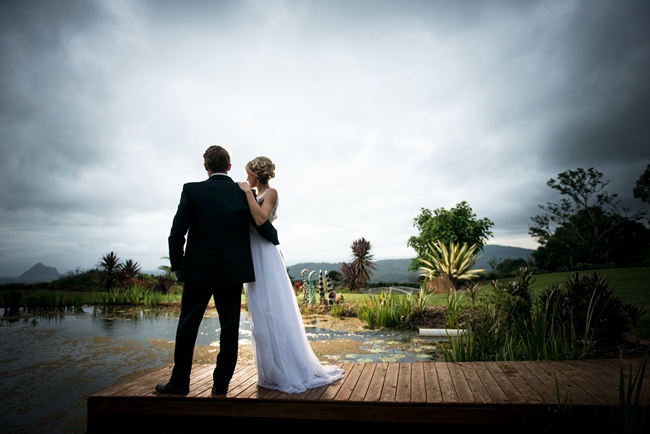 The Dream Team
Photography: Matt Rowe Photography
Styling and Décor: Moments in Vintage –  Vintage Furniture & Décor Hire
Flowers: Ginger Lily & Rose Floral Studio
Bridal Gown and veil: Judy Copley Bridal
Groom's suits and shoes: Suits Direct
Hair: Taryn Smith Hair & Makeup
Makeup: Sally Townsend Makeup Artistry
Location: Maleny Botanic Gardens
Fashion Styling: Amber Copley Fashion Styling 
Models: Angela James & Jarrod Slatter