Wedding Cupcake Tiers
20th November 2012
Beautifully decorated cupcakes as your wedding cake are a wedding trend we can really get on board with. They are delicious, they are cute as a button, and if there are any leftovers (which we highly doubt there would be) they can be easily packed up and taken home… well, taken to the limo and devoured on the way home, let's face it!
These little guys below are as pretty as they are scrummy (yes, we do know from experience!) Skye from Sunny Girl Cakes is a true artiste when it comes to cake decorating. The amazing pretty little details are only matched by the deliciousness of every one of her unique creations. We LOVE (maybe little too much…)!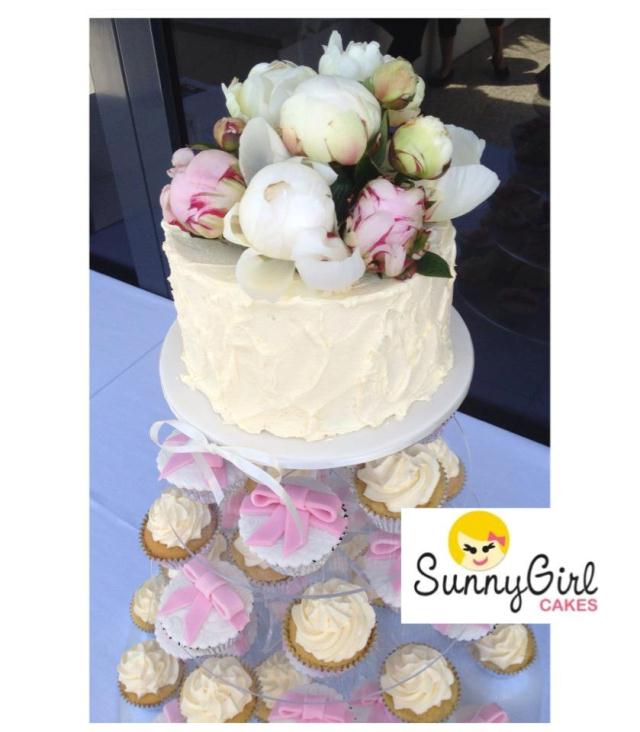 The top tier features a cutting cake with fresh flowers – divine!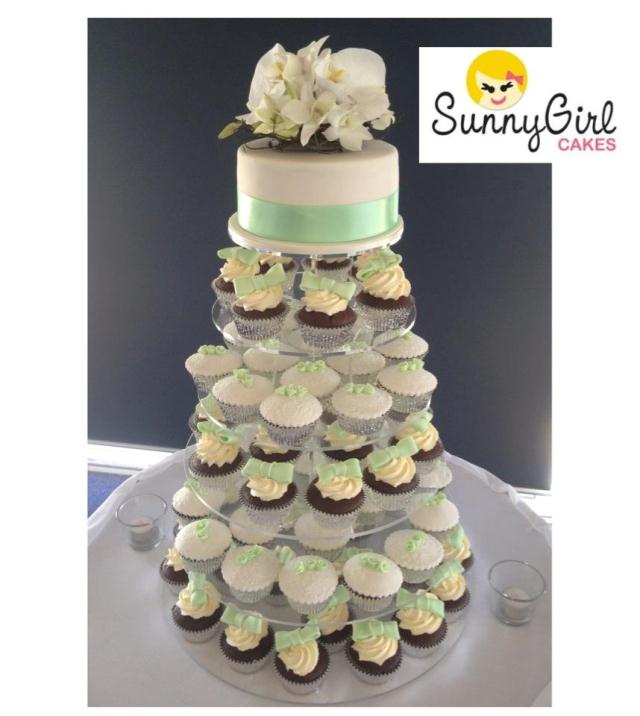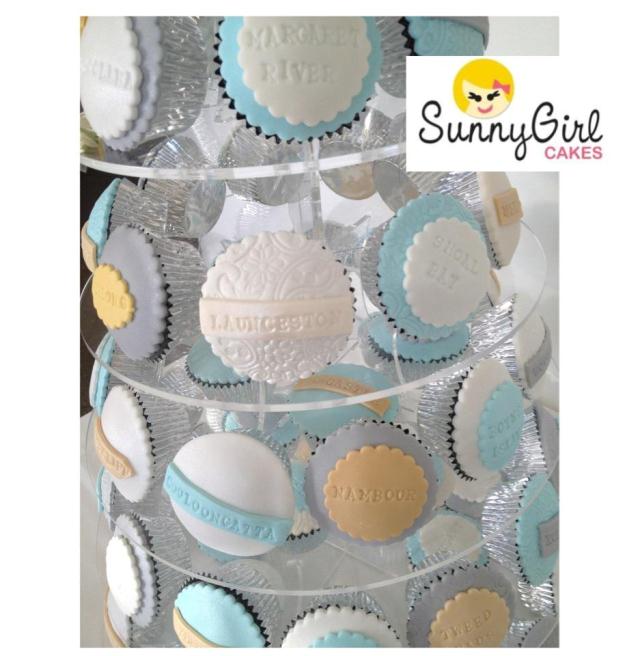 Personalise your cupcakes, like these with the names of places the bridal couple had visited together