Daddy & Daughter Dance Songs
12th June 2012
When you stand up for your dance with your dad at your wedding, it's going to be a very special moment. It will be one you will remember forever, and so will your dad. Having the right song to punctuate this moment in time is essential. Of course you could go with Butterfly Kisses… But of course, as sweet as that song is, you're not really that kind of girl, and he's not really that kind of dad. You need something that's more "you" and reflects your one-of-a-kind relationship you share with your daddy.
Never fear, Sunshine Coast wedding singer, Wayne Wiltshire is here! The Sunshine Coast's answer to Michael Buble is at your service with a comprehensive list of tunes to choose from. What's more, he can perform them for you himself! And if you don't find your perfect song in his repertoire, he'll gladly learn and thoroughly rehearse it well in time for your wedding day.
Take a squizz at these unconventional songs for your wedding day, we're sure you will find one your dad will love!
Classic rock ballads and harder rock for those rockin' dads:
Led Zepplin's "Thank You"

Lynyrd Skynyrd's "Simple Man"

Rolling Stones' "She's a Rainbow"

The Cars' "Just What I Needed"

Warrant's "Heaven"

Neil Young's "Here for You"

Bruce Springsteen's "When You Need Me"

Queen's "You're My Best Friend"

Guns and Roses' "Sweet Child O' Mine"

Staind's "Zoe Jane"

Tom Petty's "American Girl"
Contemporary sentimental, but not overdone (yet!):
Loudon Wainwright's "Daughter"

Five for Fighting's "100 Years"

World Party's "She's the One"

10,000 Maniacs' "How You've Grown"

Natalie Merchant's "Kind And Generous"

The Cary Brothers' "Blue Eyes"

Wilco's "My Darling"

Israel "IZ" Kamakawiwo'ole's "Somewhere Over the Rainbow/What a Wonderful World"

Amos Lee's "Sweet Pea"

Eva Cassidy's "True Colors"

Isn't she lovely "Stevie Wonder"

Daddy's Hands "Holly Dunn"

Daughter of Mine "John McDermott"

More than words "Extreme"

Wonderful Tonight "Eric Clapton"

You decorated my life "Kenny Rogers"

Your the inspriation "Chicago"
Softer rock classics (when you want to rock, but also keep it purty):
Tom Petty's "Wildflowers"

Bad English's "When I See You Smile"

Journey's "Lights"

Billy Joel's "Just the Way You Are"

Beach Boys' "God Only Knows"

Carol King's "Child of Mine"

The Byrds' "Turn, Turn, Turn"

Paul Simon's "Father and Daughter" or "You Can Call Me Al"

Stevie Wonder's "Isn't She Lovely"

James Taylor's "You've Got A Friend"

Joe Cocker's "Darling Be Home Soon"

Fleetwood Mac's "Songbird" or "Landslide"

The Beatles' "Across the Universe" or Rufus Wainwright's version

Another Beatles selection, "In My Life"

Lulu's "To Sir With Love"

Gram Parsons' "A Song for You"

Bread's "Daughter"

Jimmy Buffett's "Little Miss Magic"

Spiral Staircase's "I Love You More Today Than Yesterday"

Cyndi Lauper's "Time After Time"

My Girl "Temptations"

Daddy's little Girl "Al Martino"
Classics from the '40s and '50s
Ray Charles' "Ain't That Love"

The Rays' "Silhouettes"

Frankie Avalon's "Bobby Sox to Stockings"

Elvis' "The Wonder of You"

Sam Cooke's "Nothing Can Change This Love"
Crazy and funky:
Steppenwolf's "Born to be Wild"

Voltaire's "Goodnight Demonslayer"

Any version of "You Are My Sunshine," particularly the Johnny Cash version

"Time Warp" from The Rocky Horror Picture Show

LOTS from The Vitamin String Quartet. Try Sweet Child O' Mine or "Don't Stop Believing"

Kermit's "The Rainbow Connection"
For the country dads at heart:
The Bellamy Brothers' "Let Your Love Flow"

Kenny Chesney's "There Goes My Life"

John Fogerty's "I Will Walk With You"

The Judds' "Love is Alive"

Rascal Flatts' "My Wish"

Dixie Chicks' "Lullaby"
Far out stuff for alterna-dads:
Yo La Tengo's "You Can Have It All"

David Bowie's "Let's Dance"

"Standing" from the Buffy the Vampire Slayer musical, sung by Tony Head

The Dropkick Murphy's "Forever"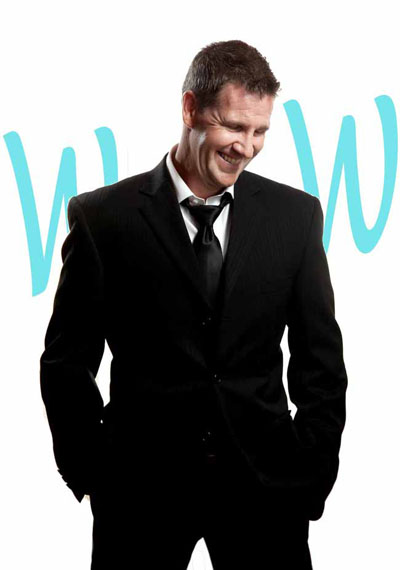 Thanks Wayne! Wayne will be sharing more awesome song lists on his blog in the coming weeks, so if you're still searching for the perfect song to cut your cake to, enter the reception to, or even have your bridal waltz to, keep your eye out!
Thumbnail image by Julian Beattie Photography