Free Wedding Expo in the Hinterland
13th June 2013
It's only two more days till the hinterland event of the season. A Hinterland Wedding Expo is on this Sunday, June 16 at Sunshine Coast hinterland wedding venue, Flaxton Gardens. The best the hinterland has to offer in wedding vendors will be there for you to meet and discuss your wedding needs. There will be a catwalk show and canapes, plus you will be able to grab yourself a map and head out on an adventure-filled day of viewing the wedding venues in the area opening their doors to you. And the best part – it's all free!
To celebrate, we have brought you one of our all-time favourite hinterland weddings held at Flaxton Gardens today for your oggling pleasure! 
Janelle says planning her Sunshine Coast hinterland wedding was one of the most enjoyable experiences of her life. It was a dream come true to be able to plan an amazing day, not only for herself and her now husband, Shane, but also for their cherished family and friends to enjoy. Plus, Janelle really loves getting her craft on!
Having rustic vintage elements in mind, Janelle DIYed her way to a gorgeous Flaxton wedding at Sunshine Coast hinterland wedding venue, Flaxton Gardens. Chalk boards and rustic wooden signage made for cute styling in the gorgeous setting. Delicious food for all the guests was of utmost importance, and the catering at Flaxton Gardens did not disappoint. The guests were treated to scrummy canapes, followed by a sit down dinner with a choice of chicken or salmon dishes that were a big hit.
Janelle and Shane called on their wonderful friends to help out with the wedding in many different ways. Their transport was a friend's gorgeous blue Kombi van, another pal pitched in and made a tier of cupcakes for the wedding cake, while another was acted as DJ throughout the reception, playing all the couple's fave tunes.
The beautiful photos below are by Sunshine Coast wedding photographer, Terri Hanlon Photography, and all of the other amazing wedding professionals responsible for this dream wedding are listed below them.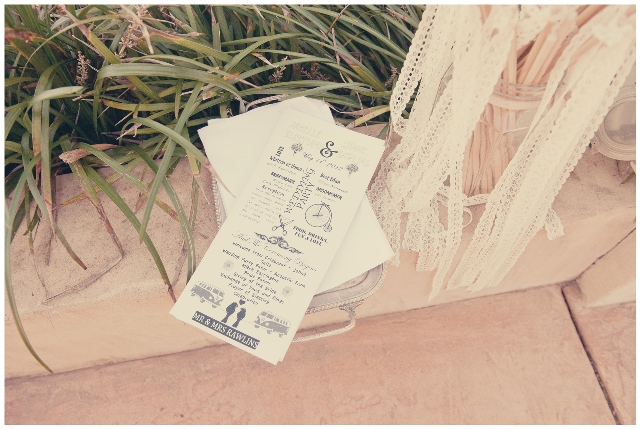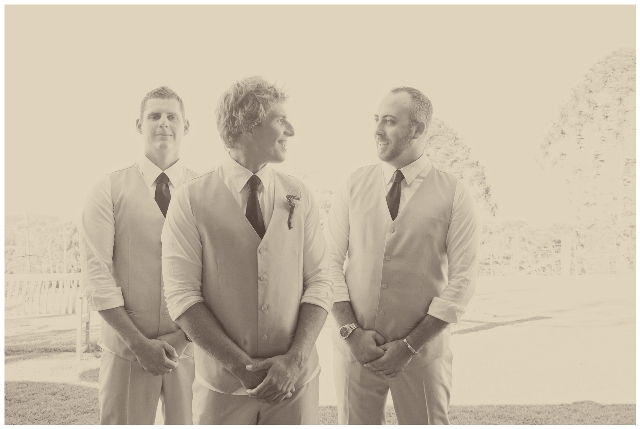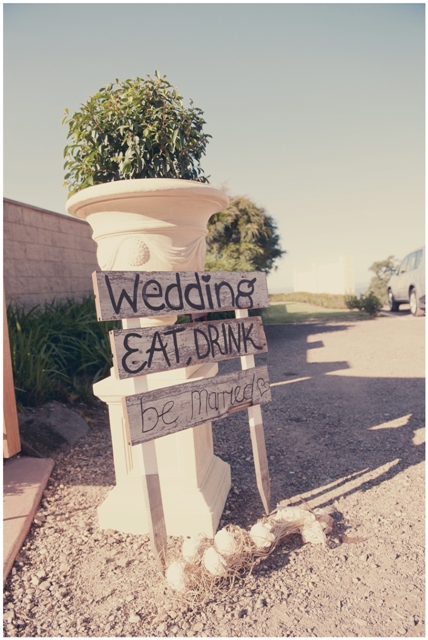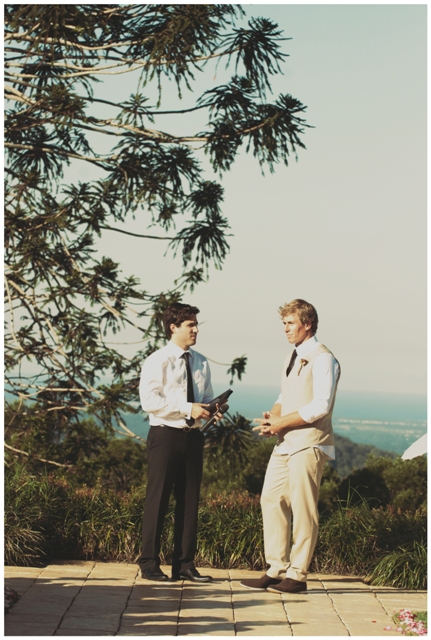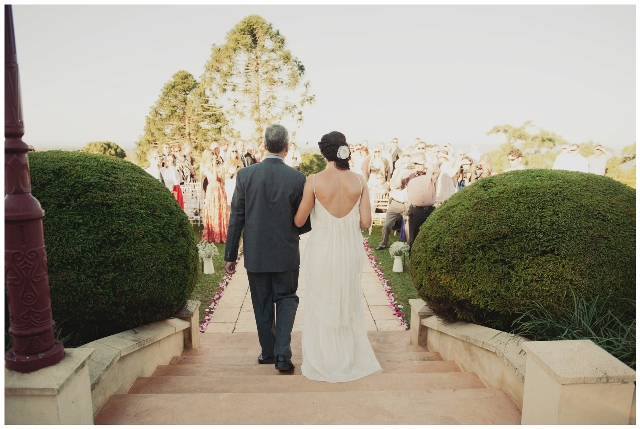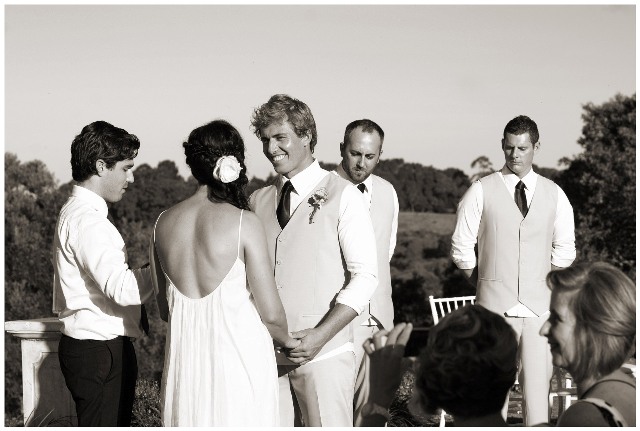 "We are truly best friends"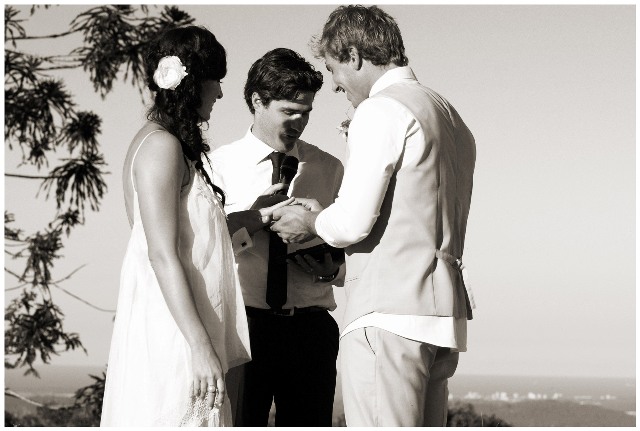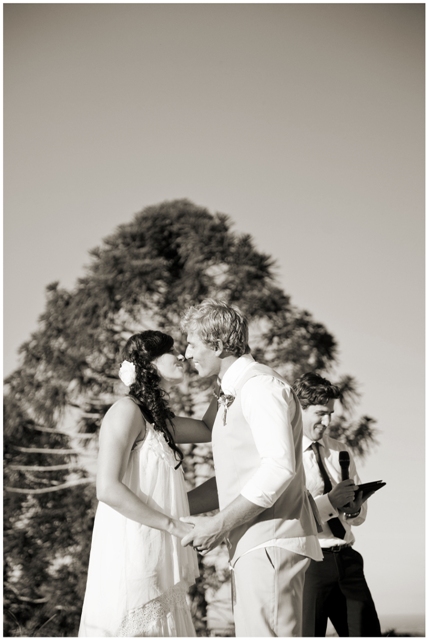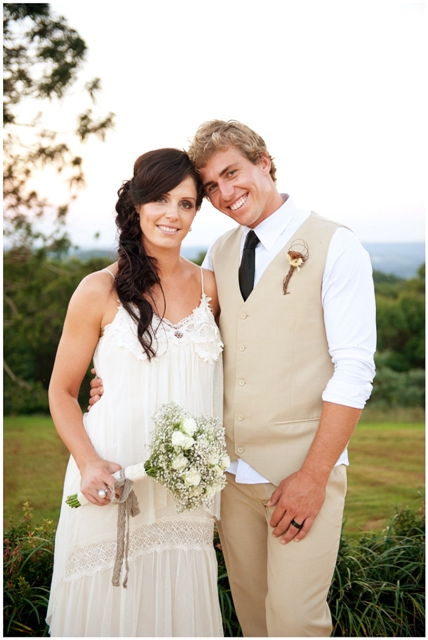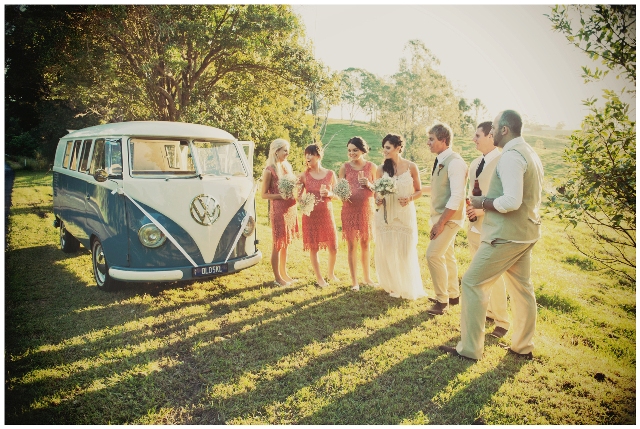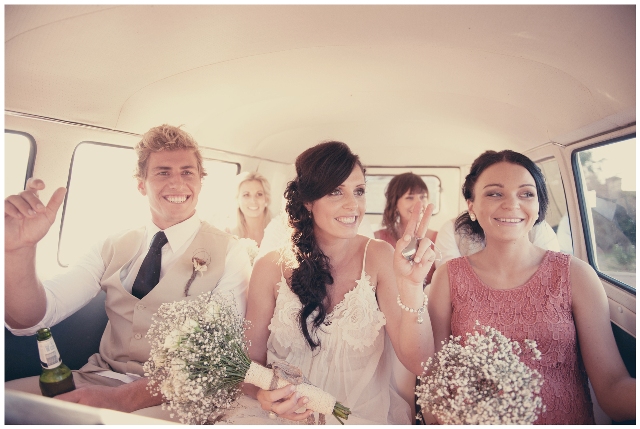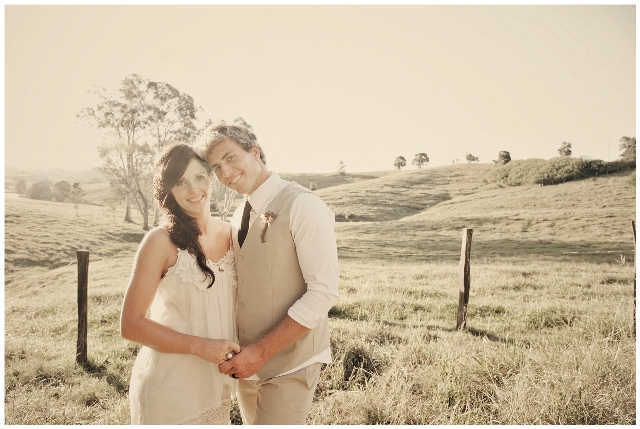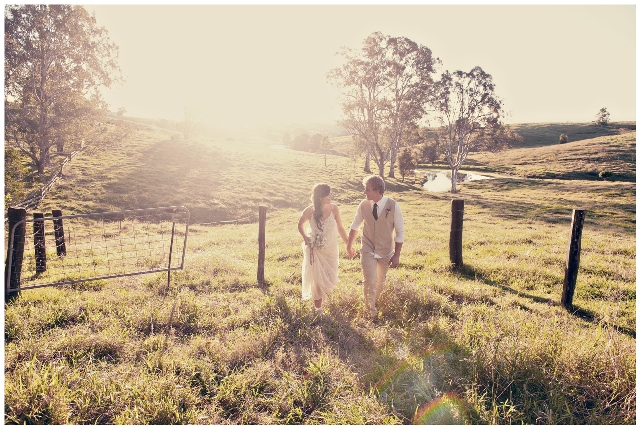 "Shane and I met whilst we were both working in Lake Louise Canada. We lived next door to each other and I served him coffee everyday."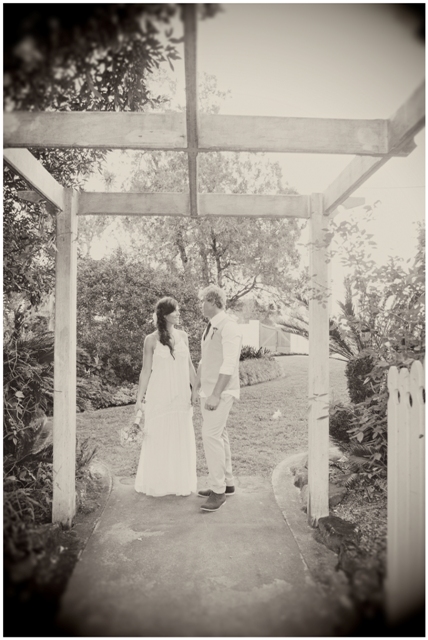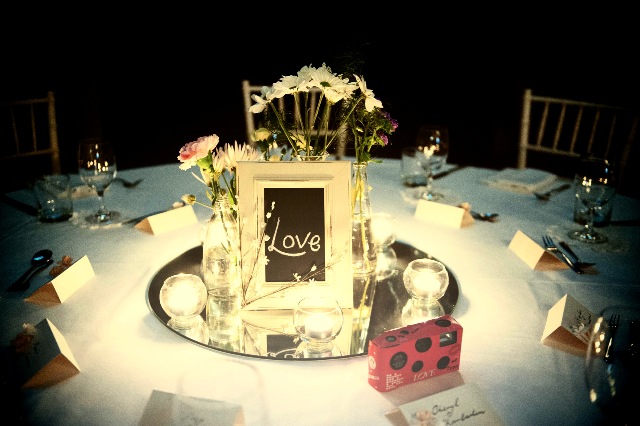 "The day before the wedding, three of my best friends and mum came up and helped me put all my ideas together."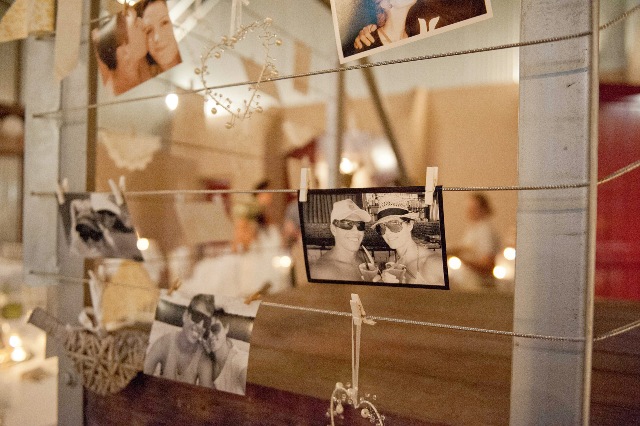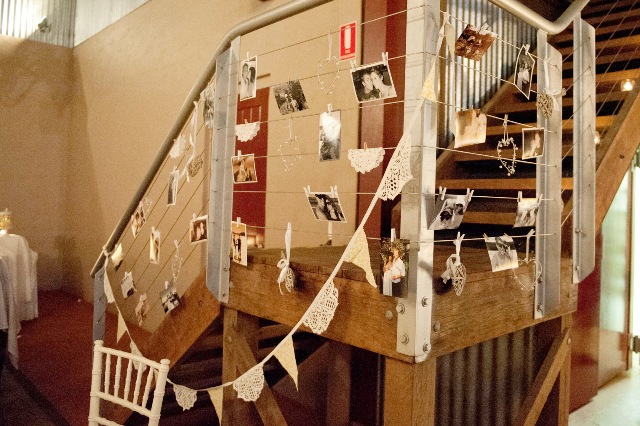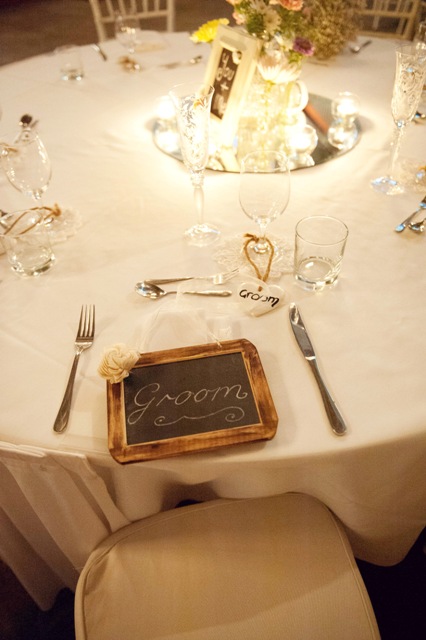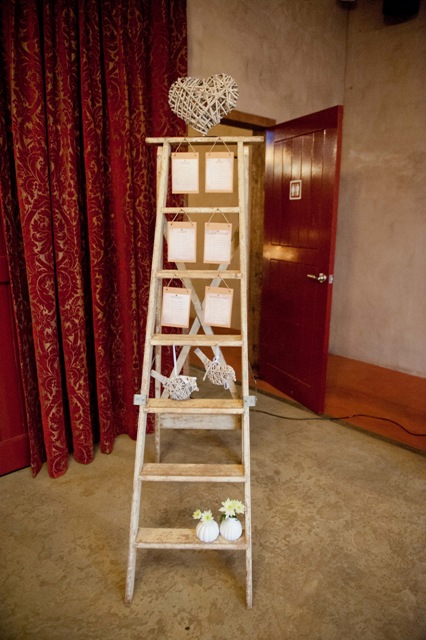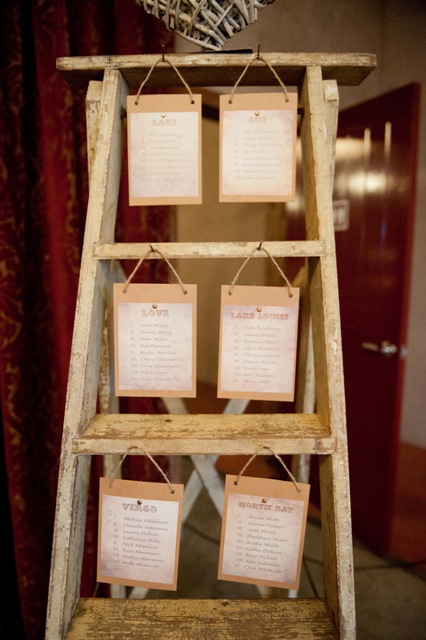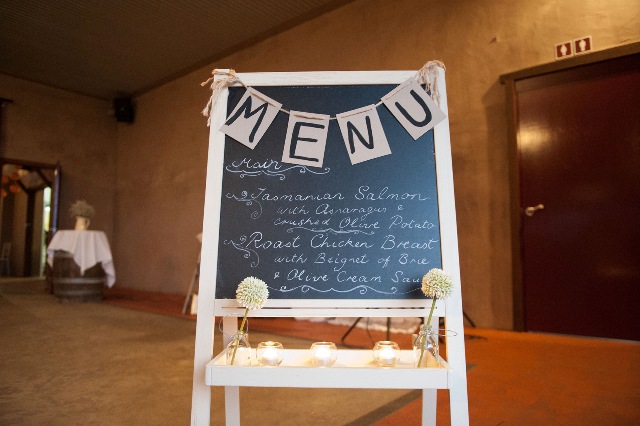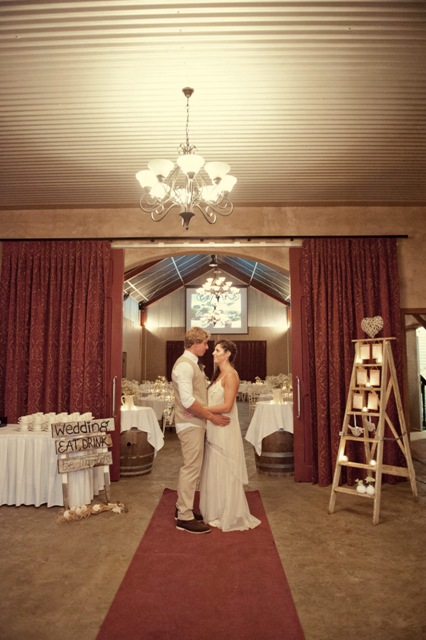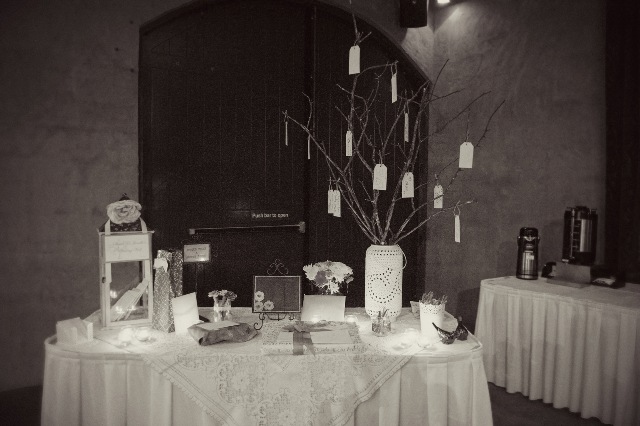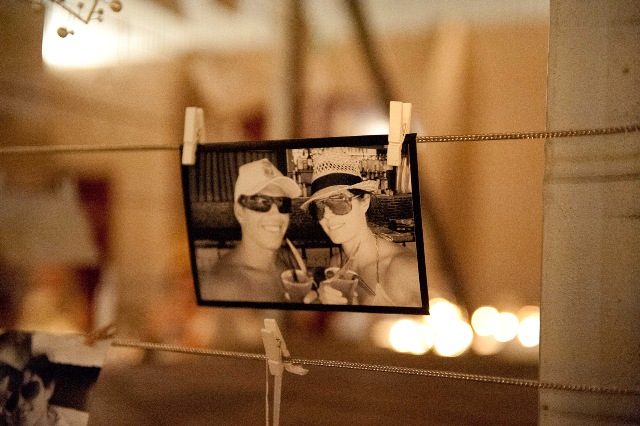 "Everyone loved the attention to detail and said the whole day was amazing and it's sad it had to end."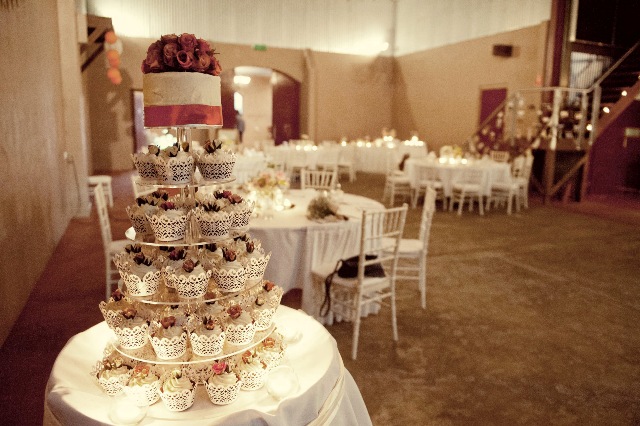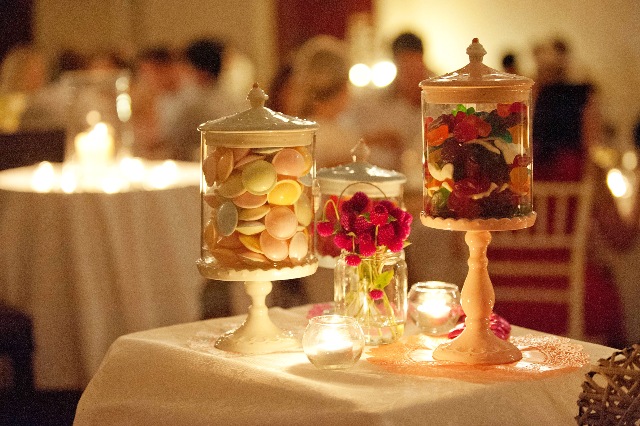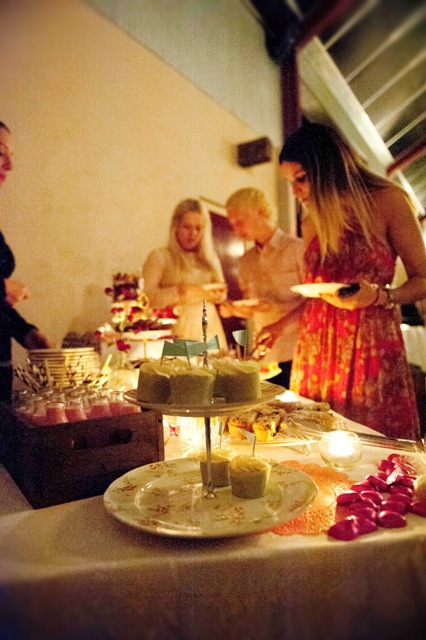 "The whole day was very relaxed, time for everyone to catch up and just have fun. Everything was planned so no one had to do anything but relax and enjoy the day."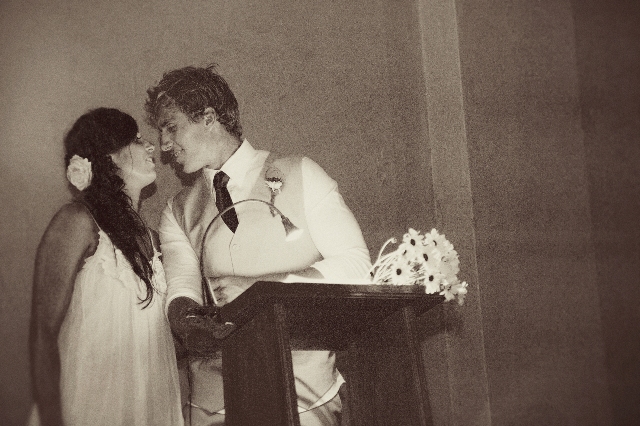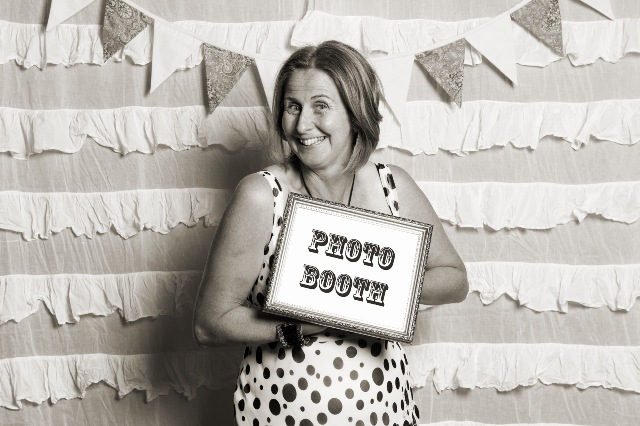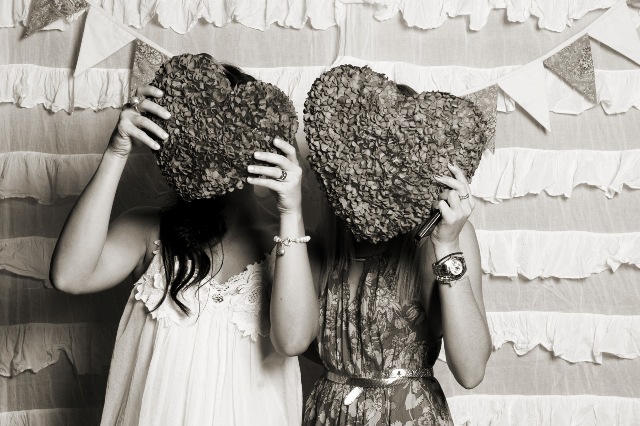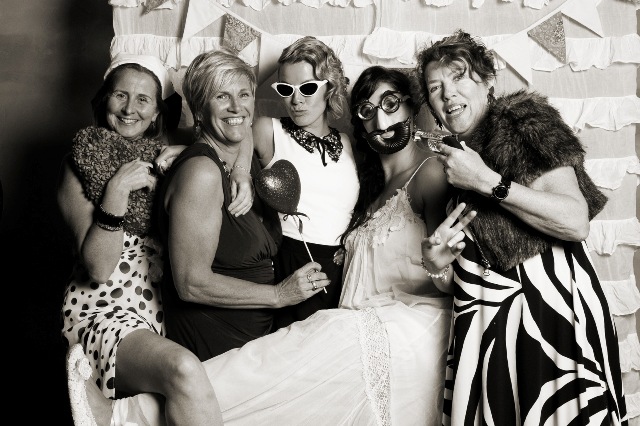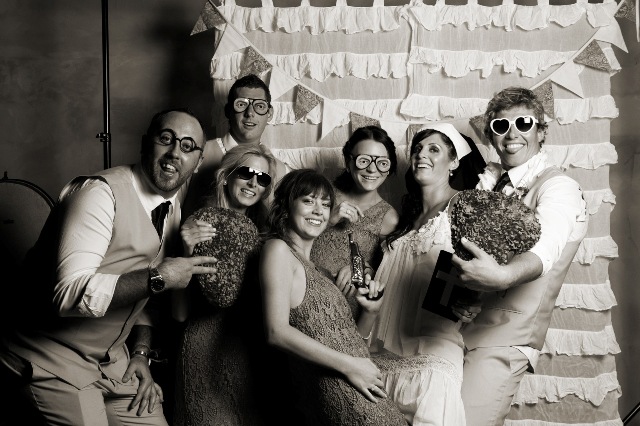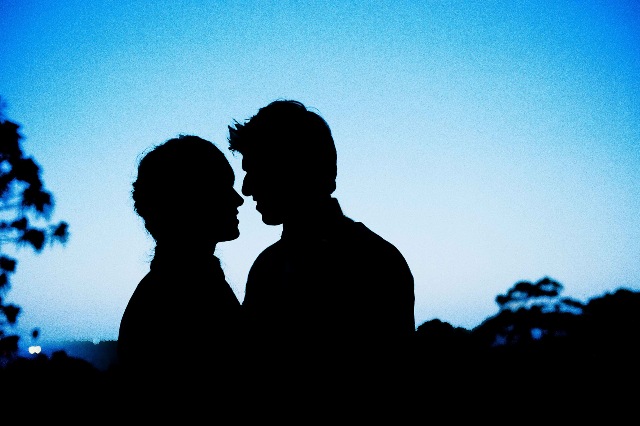 Wedding Secrets Revealed
Biggest splurge: The food – the happy couple wanted everyone to eat well and enjoy it!
Best bargain: The boys' suits were made in Bali for $100!
Bridal gown: Eve Boutique
Bridal accessories: Eumundi Markets
Bridesmaids' dresses: Sportsgirl
Bridesmaids' accessories: Eumundi Markets
Groom and groomsmen's suits: Janelle designed them and had them made in Bali
Groom and groomsmen's shoes: Mathers
Bombonieres: Cupcake and a little brown bag of chocolates
DIY: Just about everything – the decorations, programmes, invitations, flowers, and dessert table
Total cost: $12,000, paid for by Janelle's dad
Janelle and Shane's Hand-picked Team That Made It All Happen
Photographer: Terri Hanlon Photography
Location: Flaxton Gardens
Florist: Maleny Florist
Caterer: Flaxton Gardens
Makeup Artist: The Makeup Boutique
Hair Stylist: Kooshka
Celebrant/Other Officiary: Pastor Jonathan Gullo from Suncoast Church
When: Sunday, July 16
Time: 9:00am to 4:00pm
Where: Flaxton Gardens, 313 Flaxton Drive, Flaxton (just 2km from Montville Villiage)
What's happening
Meet and discuss your wedding needs with world-class, local wedding service providers

Take a look through the hinterland's beautiful wedding venues that are open for inspection

Enjoy the catwalk and canapes at 3:00pm and see if you have won one of the fabulous prizes on offer
Entry cost: FREE!