10 Bomboniere Ideas for Vintage Weddings
24th February 2014
Your guests have done you a favour by coming to your wedding, so you have to give them a wedding favour. Simple as that.
Okay, it's not that cut and dry! Actually, the point of a wedding favour or bombonniere is to give thanks to your honoured guests for taking the time and making the effort to attend your special day. It's also a little momento of your wedding, which they can take home and be reminded of you and your new spouse and the wonderful day they had witnessing your declaration of love and commitment. 
So let's take a look a these fun bombonniere ideas from Wedding Favours Australia, whose extensive range is all available online and perfect for your Sunshine Coast wedding. They make it nice and easy for you, allowing you to shop by wedding theme, and they offer free standard shipping for orders over $125. You've got to be happy with that! 
We love all of these vintage-style wedding favours, which are all very on trend. Antique-style keys, typewriter card holders that can also double as place cards are so super cute and it's always wonderful to have a wedding favour that also serves a purpose. These and more favour loveliness awaits you, so get on your way… And find all of the links to each fabulous favour below the images. Enjoy!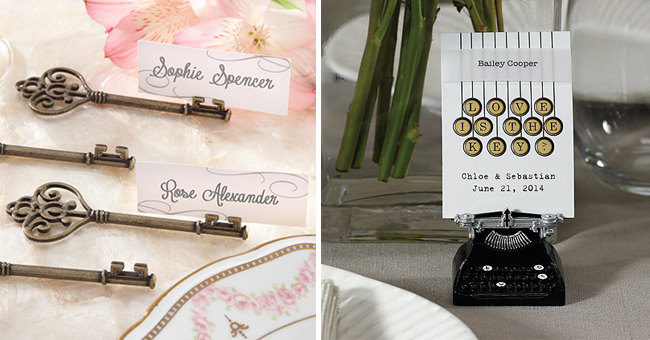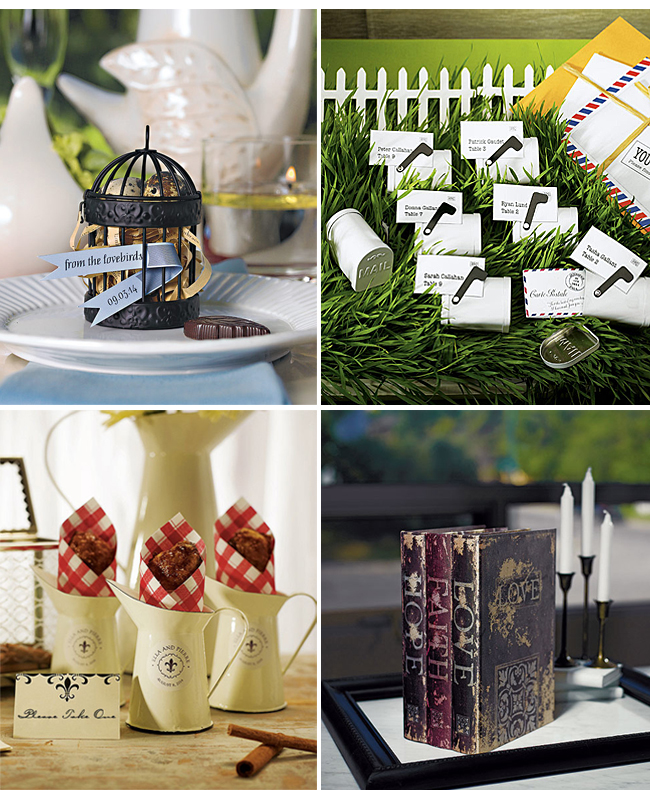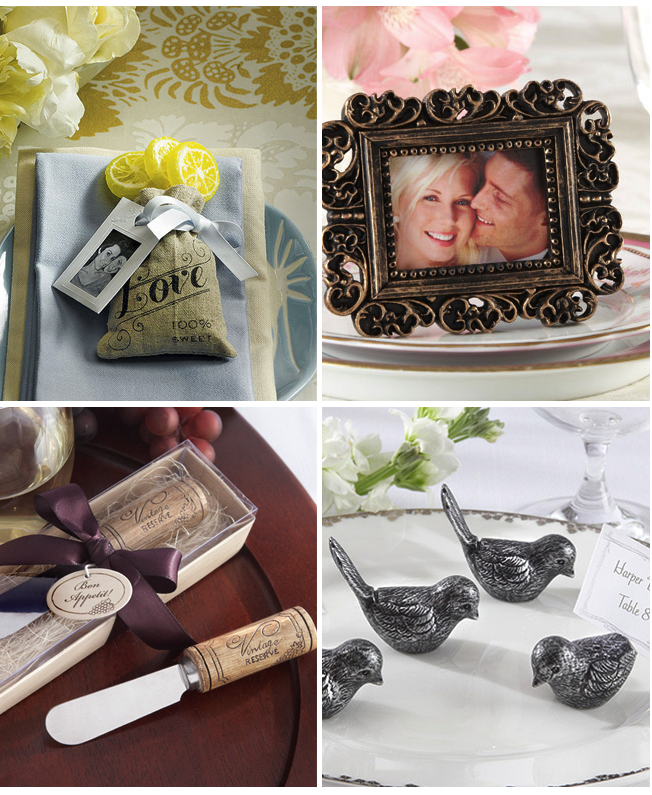 "Key to My Heart" – Vicotrian style key.
Vintage Typewriter card holder
Miniature classic round decorative birdcages.
Mini linen drawstring puoch with vintage infused love print. 
Ornate Antique Gold Place Card Holder/Photo Frame.
"Vintage Reserve" Stainless Steel Spreader with wine cork handle.