Boutonnieres Bloom
18th August 2014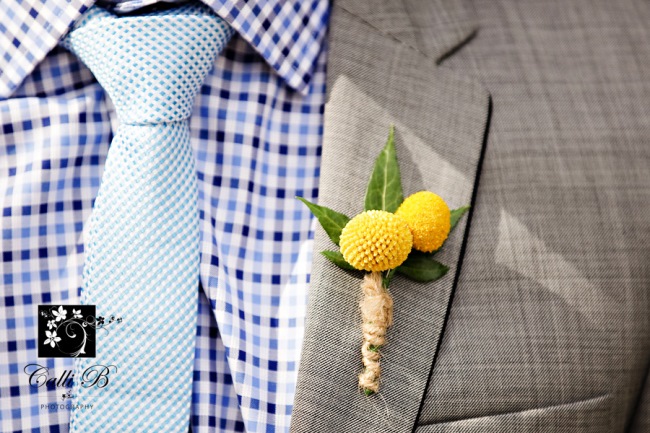 Today we have a guest blog from Sunshine Coast florist, Terrianne Foale, who is the director of Mondo Floral Designs. In her 20 plus years of experience, Terrianne has seen many a trend in florals bloom in the wedding industry, wilt away, and like a daisy in spring, bloom again. Today she tells us about one of the more (okay, maybe only) debonnaire areas in floristry, the button hole, or boutonniere, for the on-trend groom. 
We have recently seen a return in the popularity of the traditional 'boutonniere' it is the perfect opportunity for the groom to introduce a little bit of his own style into the day and to accessorise his suit. We often add additional elements such as twine, feature ribbon finishes, and the colour palette to reflect the styling of the overall wedding concept and continue the flow of design finishes. Many brides are also having 'Bridesmen' as attendants and we often suggest to really jazz up their buttonholes, it's such a great way to get a bit creative and provide some alternate floral bloom options rather than just traditional roses as the only option for lapel designs.
Here are some favourite boutonnieres created by the Mondo Floral Designs team. The one above features super cute Billy Buttons. Image by Calli B Photography.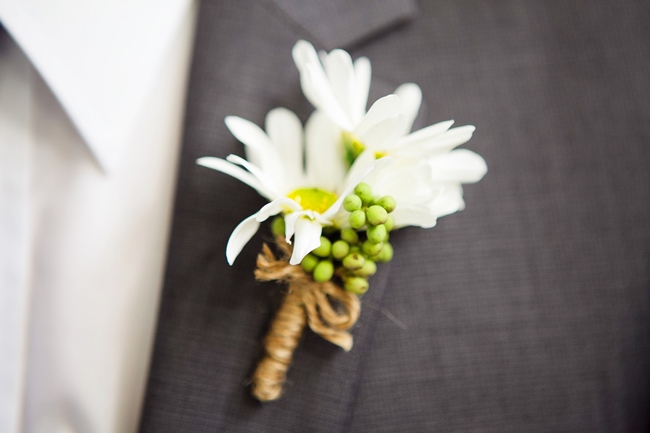 Daisy and Berry button hole. Image Karen Buckle Photography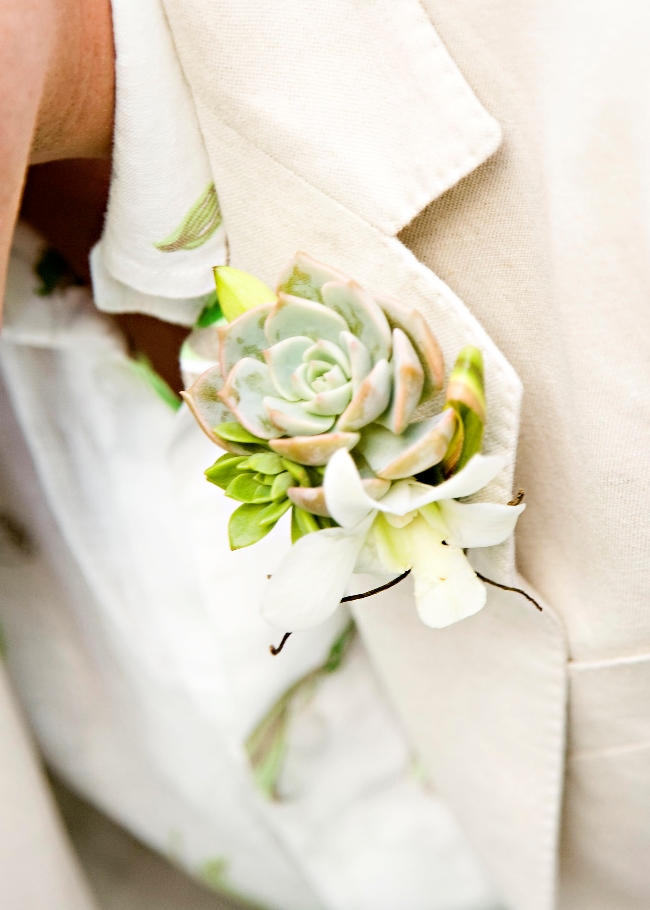 Succulent and Singapore Orchids. Image by Calli B Photography
Blue Hydrangea. Image by Calli B Photography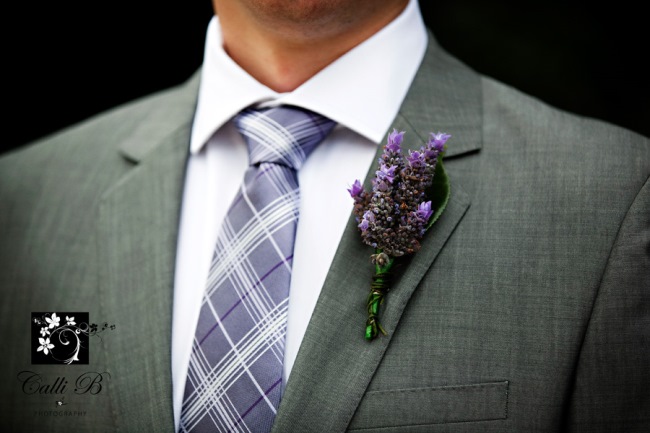 Lavender blooms. Image by Calli B Photography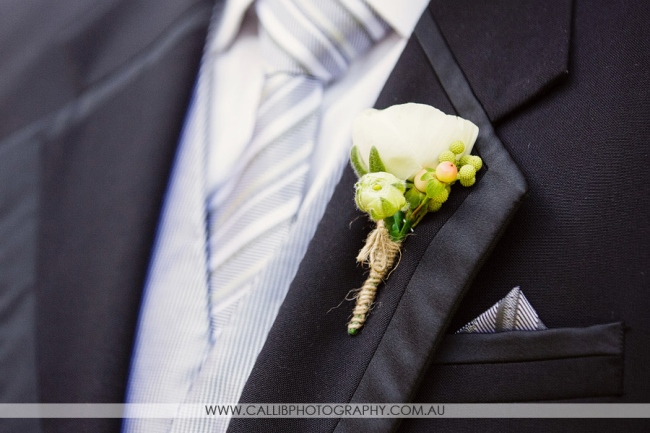 Ranunculi bloom. Image by Calli B Photography
Peony and Hypericum Berry. Image by Jodi McDonald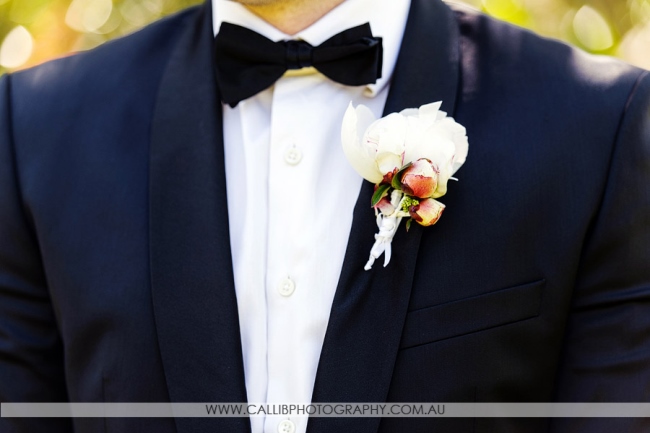 White Peony bloom. Image by Calli B Photography
What kind of flower will your husband-to-be have pinned over his heart when you meet him at the altar? We highly recommend you check out more beautiful bloom inspiration and innovative floral design from Mondo Floral Designs.