Wedding Trend: Table of Flowers
4th December 2014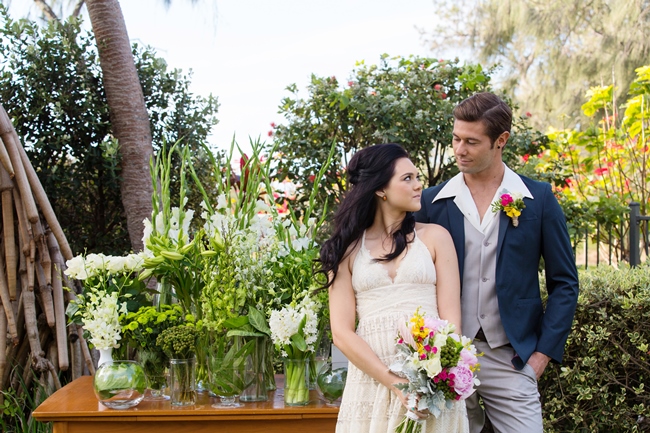 Lots of flowers in many and varying vases and bowls makes a seriously impressive centrepiece for your wedding reception. Guests will enjoy mingling amongst it, and it can give a sense of grandeur without even being terribly expensive. Here are some tips to successfully pull off this floral wedding trend. 
Pick a Colour Theme
We love the fresh white and lush green look, but you can also utilise colour. Just make sure you have chosen colours that blend well and that will be represented fairly evenly across the whole table.
Work in Tiers
Basically, the tallest blooms should be at the back, and the shortest at the front – it's not rocket science! The idea is that you should work with the idea that the view of the flowers front on should appear full and lush. From the side, rows should be evenly spaced. This is a 360 degree feature. 
Symmetry is Key
You want the same height levels from one side to the other, and the same kinds of flowers represented on either side, too. Try starting from the middle of each rowand working your way out, adding to each side as you go.
Keep Costs Low
It may first seem as though a table full of flowers is an unaffordable luxury, but in actuality it's very simple to pull it off very inexpensively. Because they are all arranged very close together, you can choose quite cheap blooms, and you can even use simple foliage to fill it out. Sunshine Coast florist, Twig & Blossom, who put together this table even artistically placed leaves, which cost virtually nothing, in bowls in this particular feature table.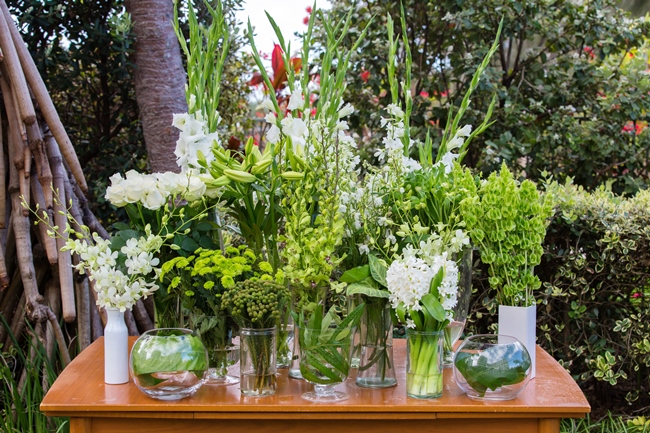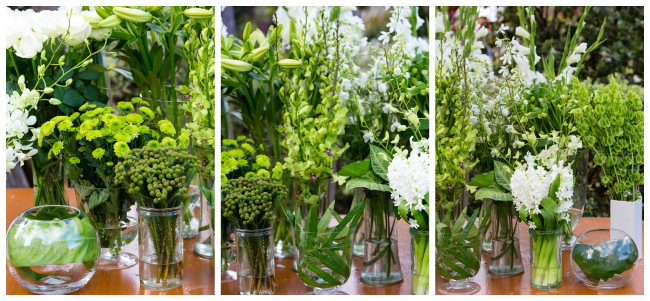 ////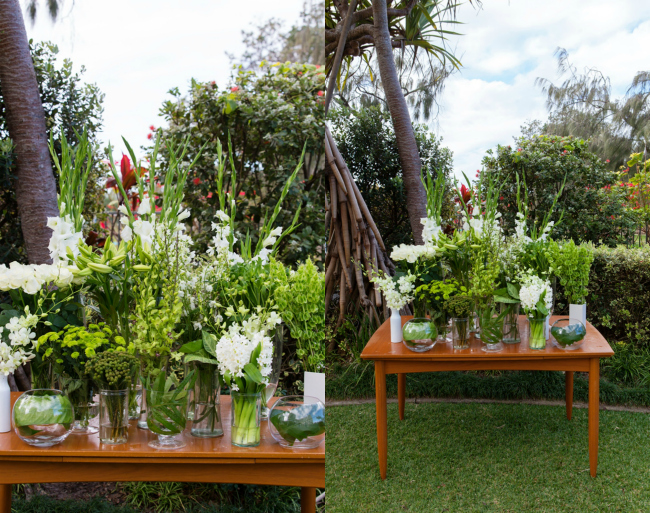 The above images were taken by Chesterton Smith Photography for The Bride's Tree free online magazine July 2013 edition.