Photo of the Week
30th March 2012
The best part of this photo is the expression you can just make out on the faces of each and every person in the bridal party. They are clearly just so happy for their dear friends. We also absolutely love the classic black suits and the amazing bridal gown on this Sunshine Coast bride.
This fortunate couple had a beautiful day for their Noosa Springs wedding, and they had every moment captured by Craig of Brock Photography, a very sought after Sunshine Coast wedding photographer. In this wedding album, it was hard to choose a favourite as Craig does such a lovely job. We were spoiled for choice, but finally narrowed it down to this gorgeous image.
Oh, one more thing – check out her bouquet of pink peonies! AMAZING!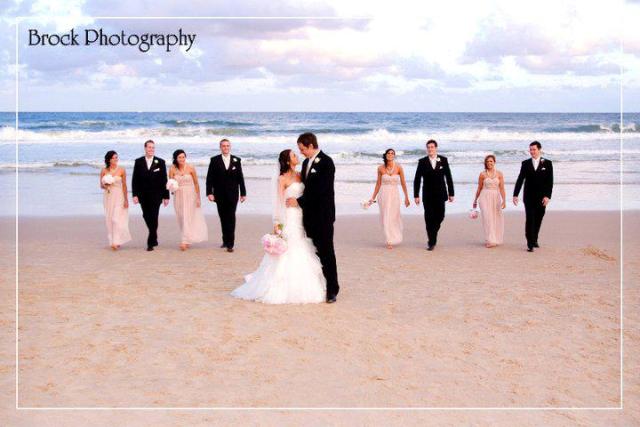 So what's on the agenda for you this weekend, lovely brides? Are you shopping for dresses? Choosing flowers? Tasting cakes? Come on, give us the goss (comment below.)