Hola Gorgeous Stationery
12th May 2014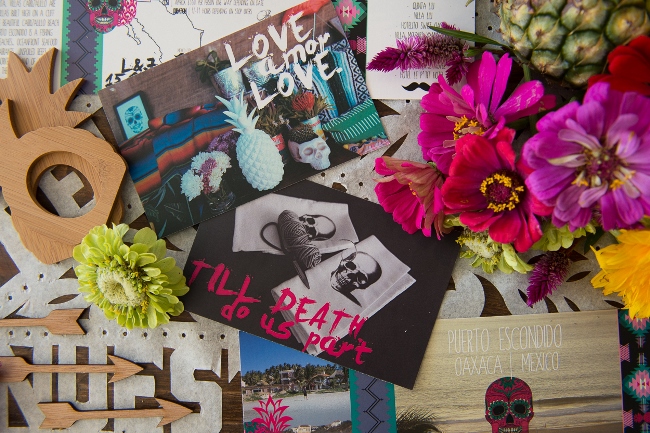 I'll let you in on a little secret about the stationery suite from the Mexican-themed styled shoot in our latest magazine… this suite was actually created for the designer's own Mexican wedding! 
The invitation suite by newlywed Lisa of Ivy Invite jumps head first into the Day of the Dead theme. At first this may appear to be a morbid theme for a wedding, but in fact this is a huge fiesta in Mexico strongly connected to their most sacred religious holiday and is all about gathering together with family. 
The suite features rustic etched pine with Mexican skulls and pineapples, along with a taste of the Spanish language. Photos by Willow & Sage Photography.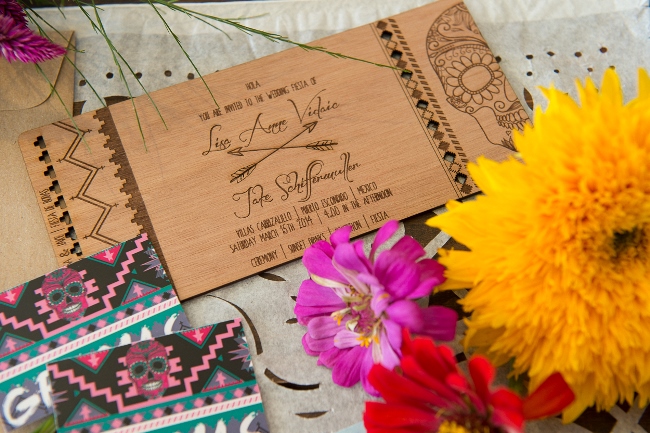 Florals by Twig and Grace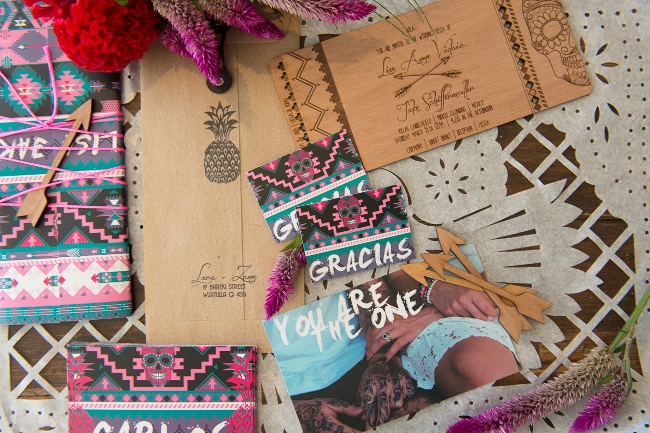 We love the use of cute photos of the couple in their invitations.
Styling by Wholehearted Studio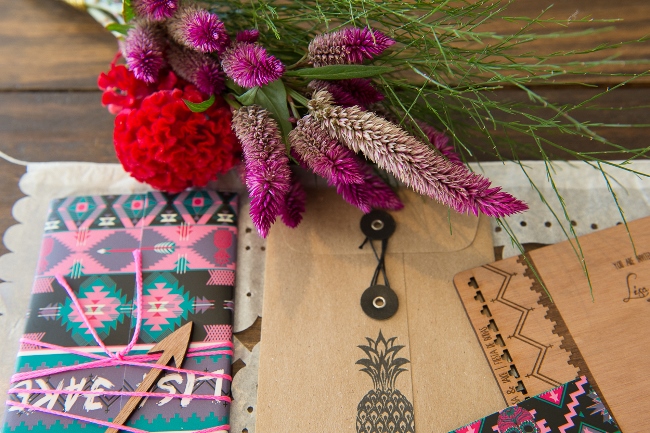 If you would like to see more from Ivy Invite Lisa's ah-may-zing wedding in Mexico, check out her Facebook page.