Country Charm with Fruit Wedding Styling
23rd July 2012
There is a whole lot of creative pretty in this charming country wedding. Who knew a tower of green apples could make such an impressive centrepiece! Keirra and Chris said their vows under a pretty chandelier and lantern-adorned tree on Keirra's family's private property in Traverston, which is located in the Noosa hinterland.
Parasols, fruit punch and chalk boards are all present in the styling of this Noosa hinterland wedding, and it's thanks to the genius of Sunshine Coast wedding decorators, Beedazzled Events, who never cease to amaze us with their inspired creativity. We love this vintage country charm using white, bling and apple green. It's so fresh and pretty!
The gorgeous photos below are by crazy talented Sunshine Coast wedding photographer, Pablo Pavlovich Photography. Pablo's images always delight and inspire us, and this instance is no exception.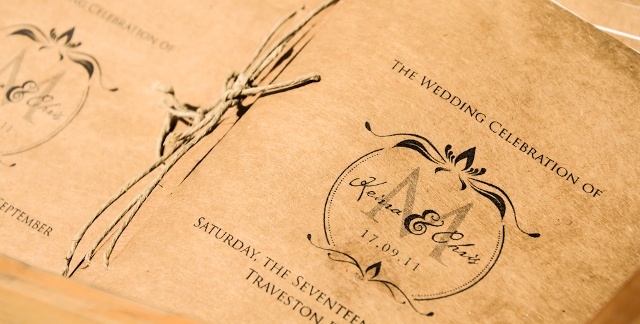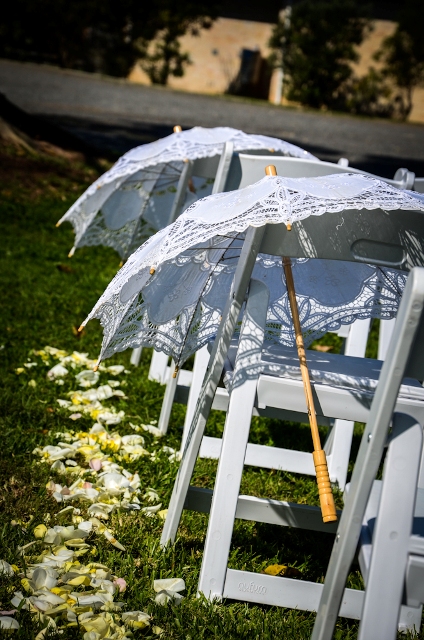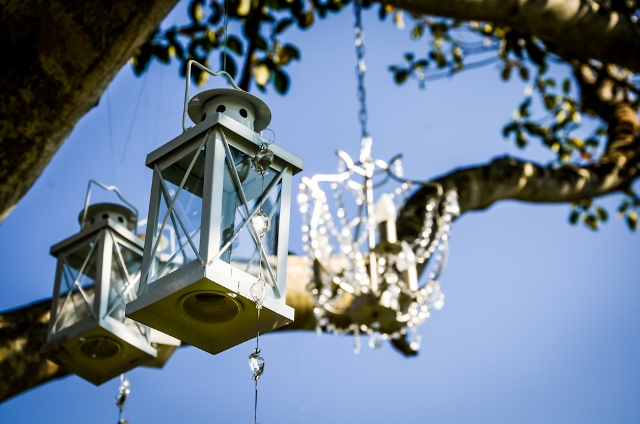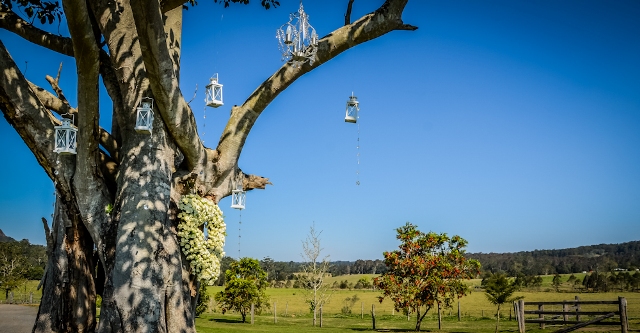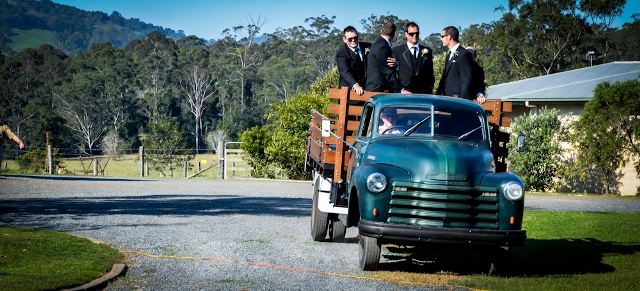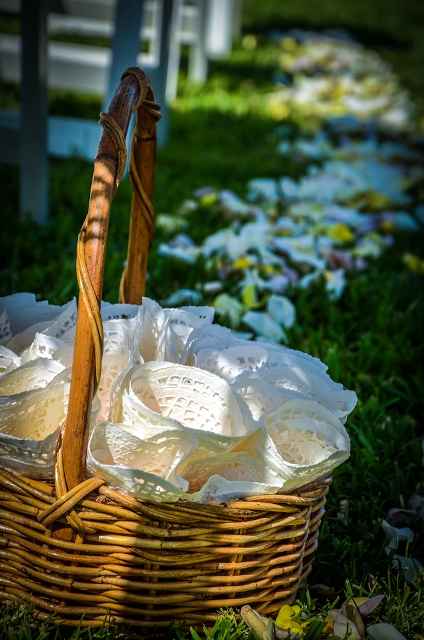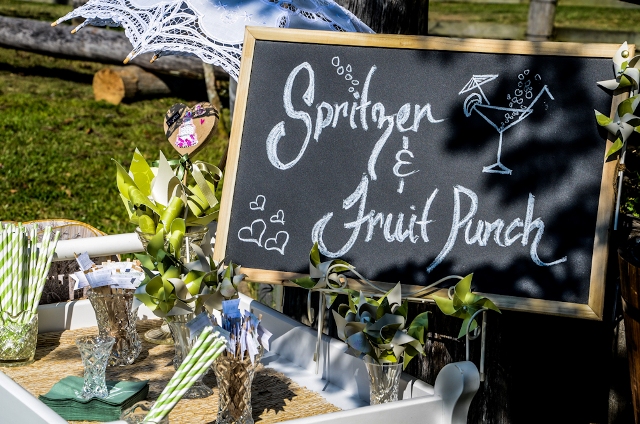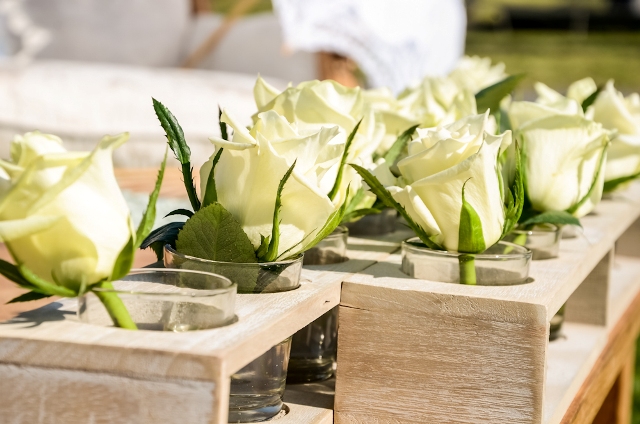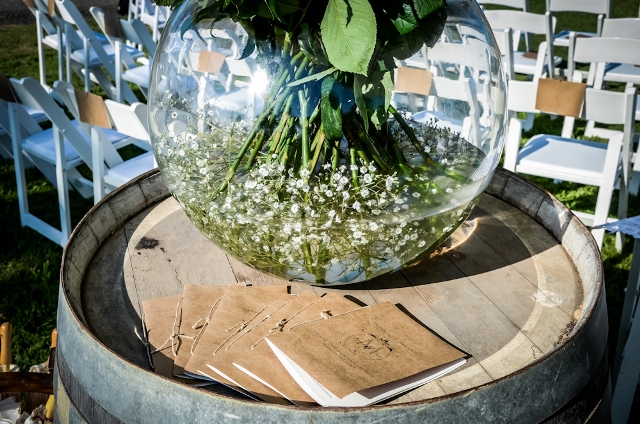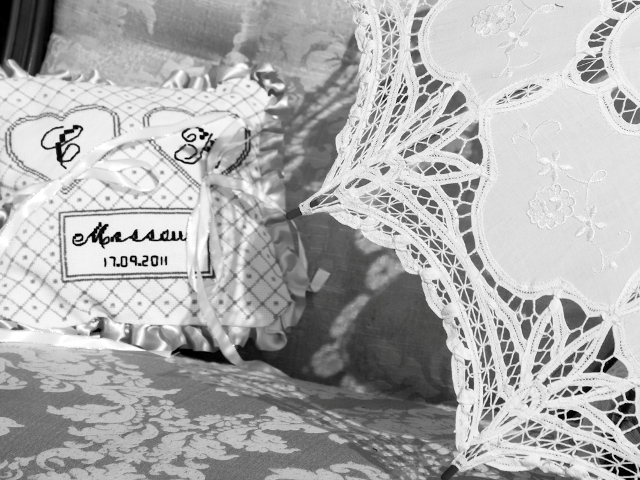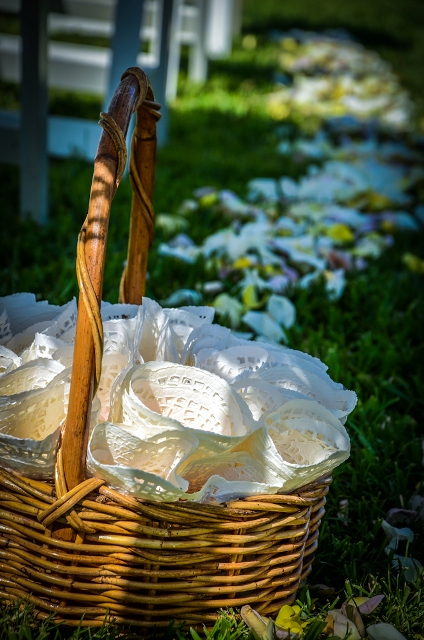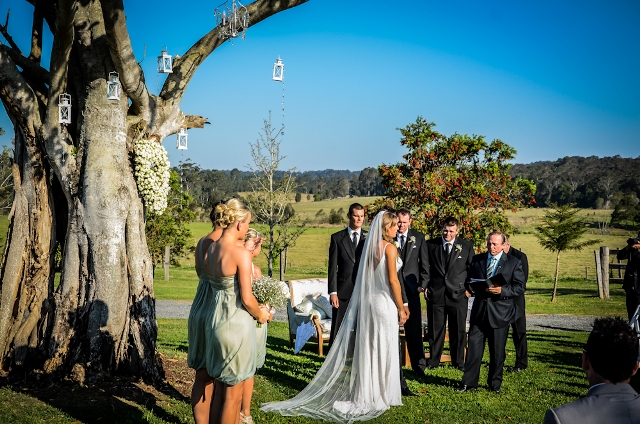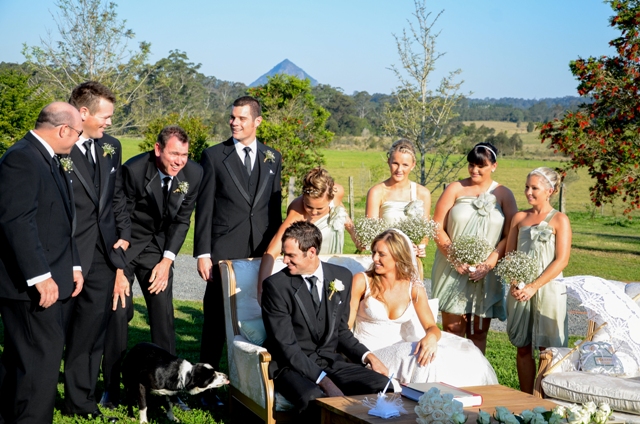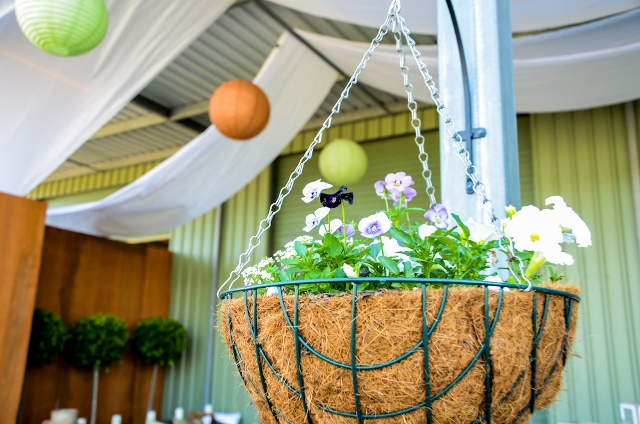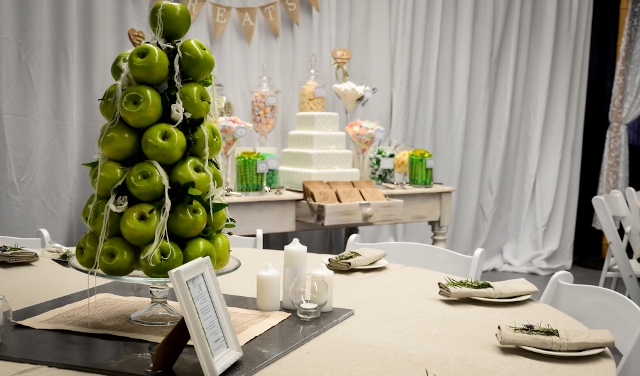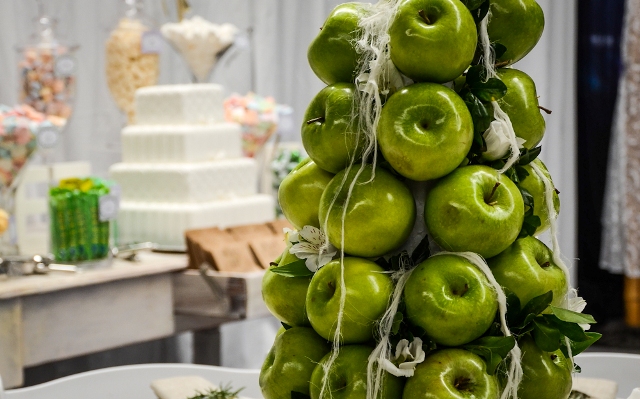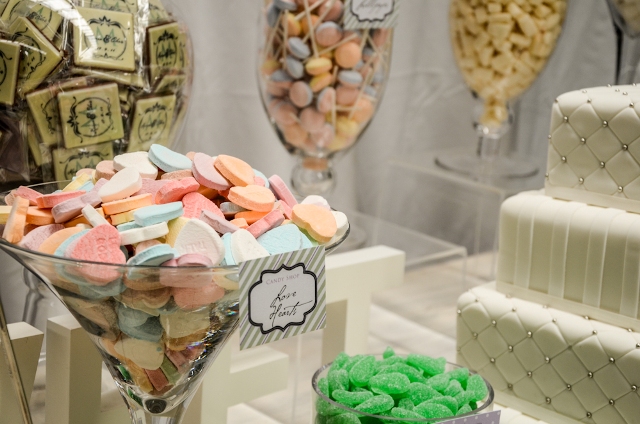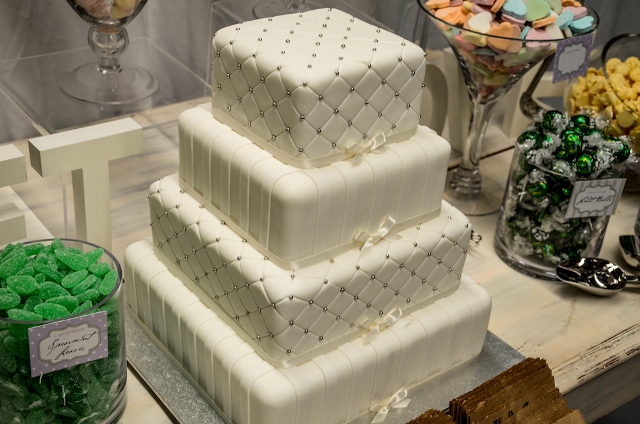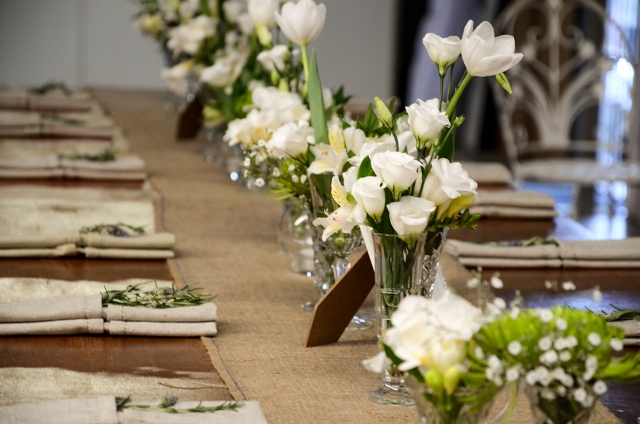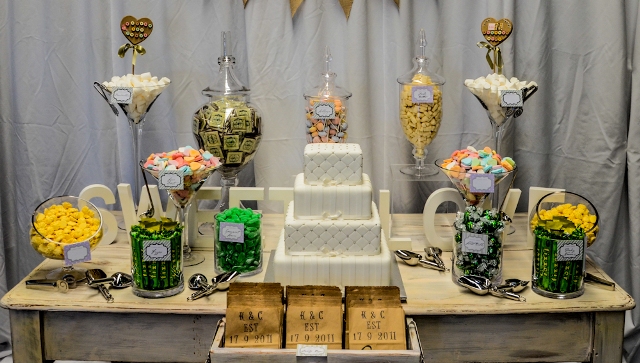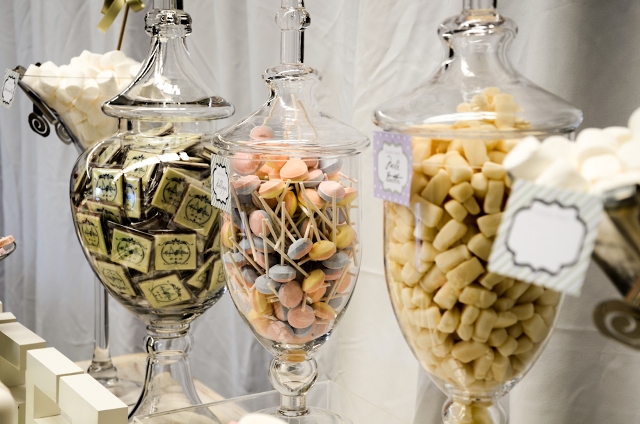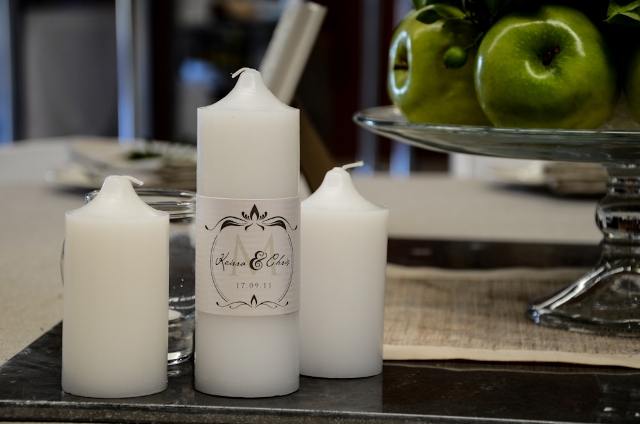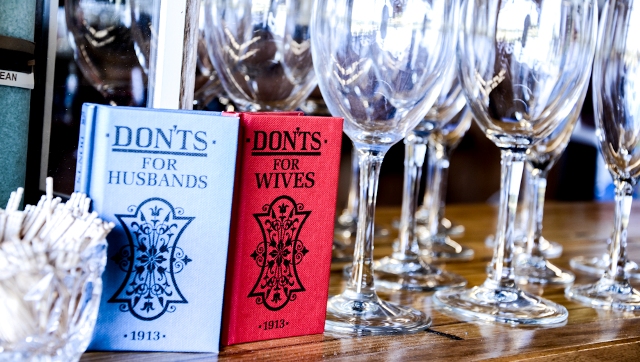 If you've not yet seen enough of Keirra and Chris' wedding, take a peek at their highlights film, which we published a little while ago. You can see more of the amazing styling, and Keirra's very "wow" dress.